Kinmemai brings glory to our favourite carb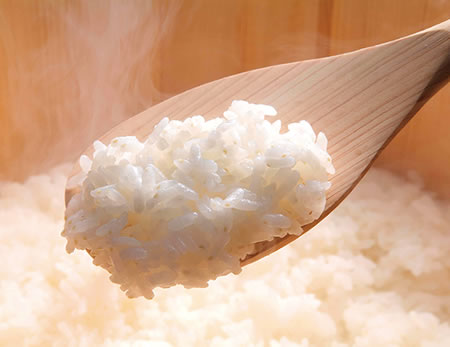 If you haven't already heard, our beloved plate of white rice contains as much sugar as two cans of soft drinks. So it might not be a surprise that one in three Singaporeans are at risk of getting Type 2 diabetes – and our daily rice intake sure isn't helping.
But of course, it doesn't mean that we're about to face a bleak, rice-less future. It's recommended that you switch out 1/3 of your white rice with brown rice, and that alone will reduce your risk of diabetes by 16 per cent. Except for the tiny problem – many of us do not enjoy brown rice, even after it's mixed into our usual carb.
Which is why I jumped at the chance of trying out Kinmemai – Japanese for Golden Bud Rice – which is supposedly safe to consume daily without the risk of aggravating diabetes. Plus, it's also said to boost our immune system and is rinse-free.
Benefits of Kinmemai rice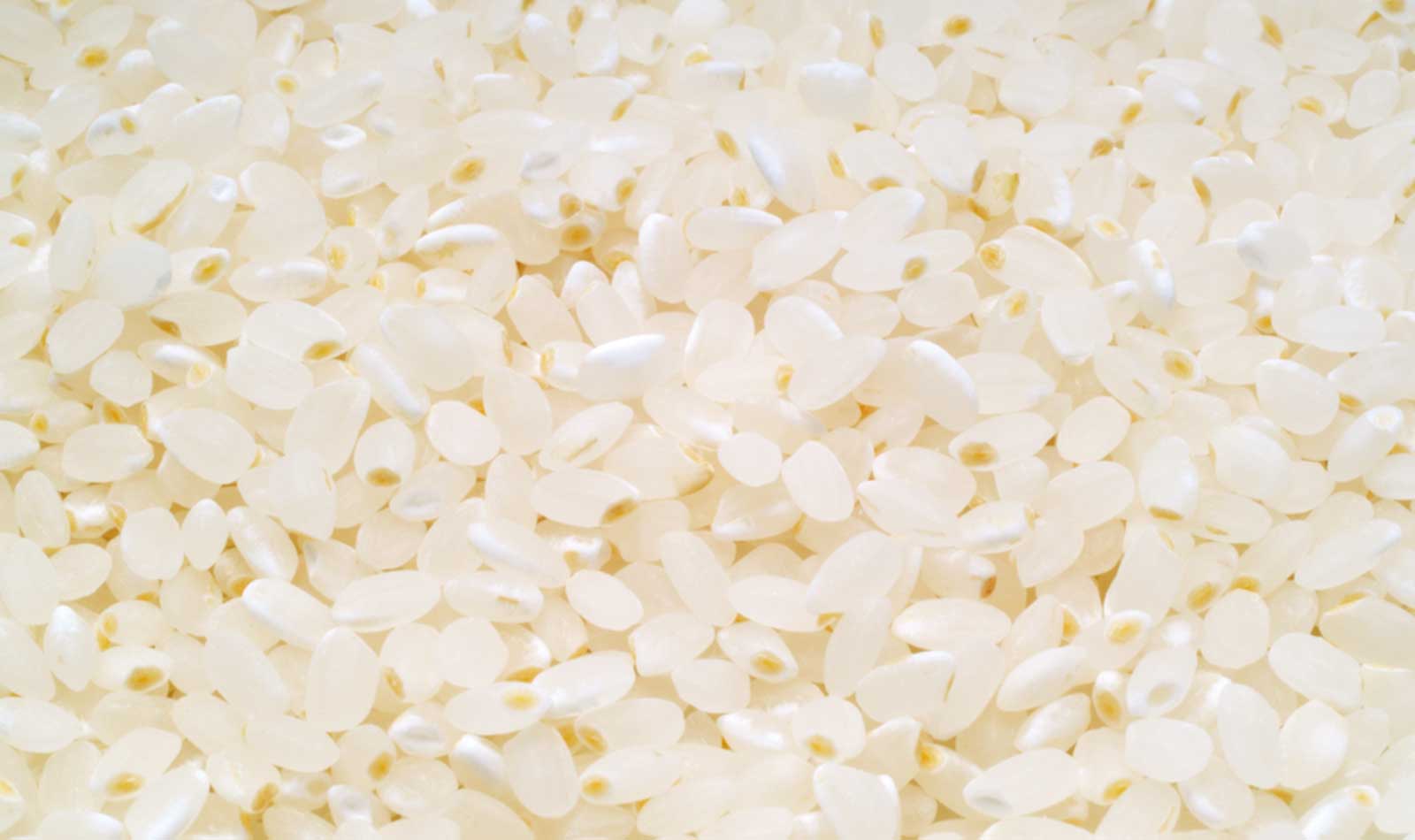 According to the company, Kinmemai Better White has 1.8 times more fibre and seven times more Vitamin B1 than regular rice, to help your body combat stressful situations. It also has six times more lipopolysaccharides (LPS) – a natural booster for our immune system that fights against flu, infections, cancer and dementia.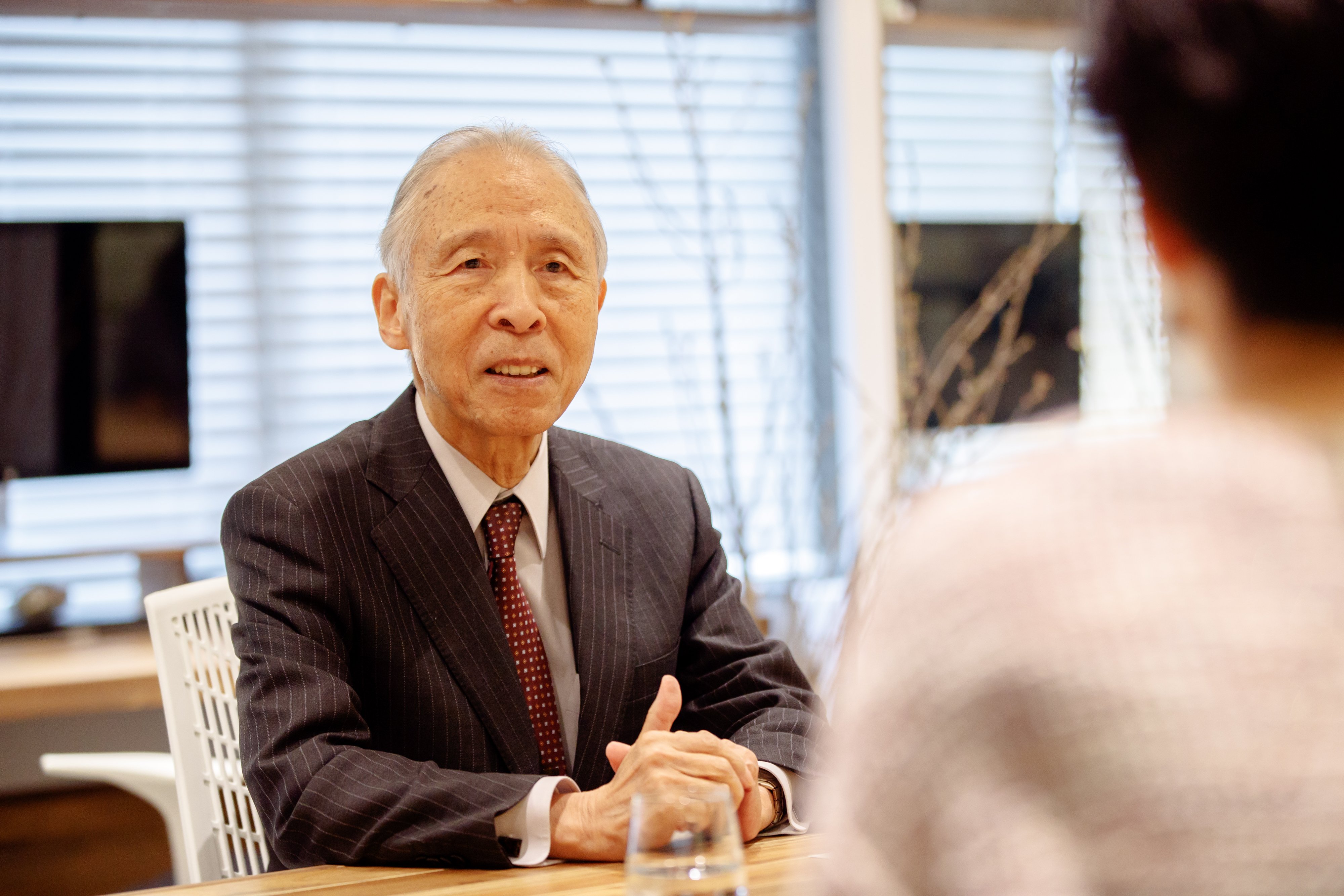 That's not all. The man who birthed Kinmemai, Mr Keiji Saika, was diagnosed with diabetes 10 years ago. He swapped regular rice out for Kinmemai and today, he's at a healthy age of 83 and has never once had problems with blood sugar – almost as if his diabetes had just upped and left. Although it's not scientifically proven that the rice was the cause of this, we still think it's pretty miraculous.
This might be because Kinmemai retains its sub-aleurone layer, aka the layer that's packed with nutrients and flavour. This give the rice a fluffier texture, and allows you to eat 10 percent less than what you'd usually have, but still feel equally full. The same concept works for Kinmemai Better Brown rice, which allows you to consume 20 percent less.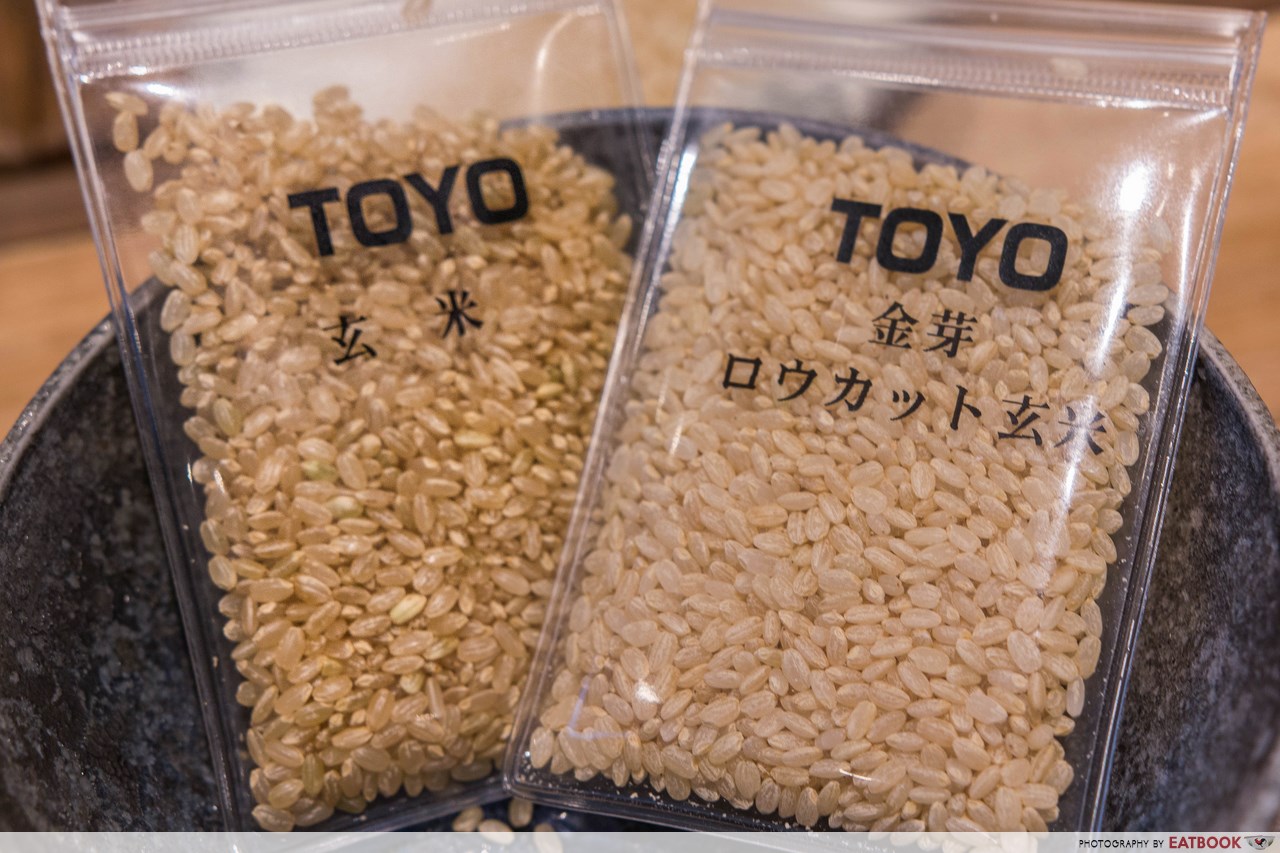 Regular brown rice on the left, Kinmemai Better Brown on the right
For Kinmemai Better Brown, the outermost indigestible wax layer is removed to help get rid of problems such as bloating. The same process also allows the rice to absorb more water, so you get softer and easier to digest brown rice, with health benefits similar to conventional brown rice.
Taste of Kinmemai rice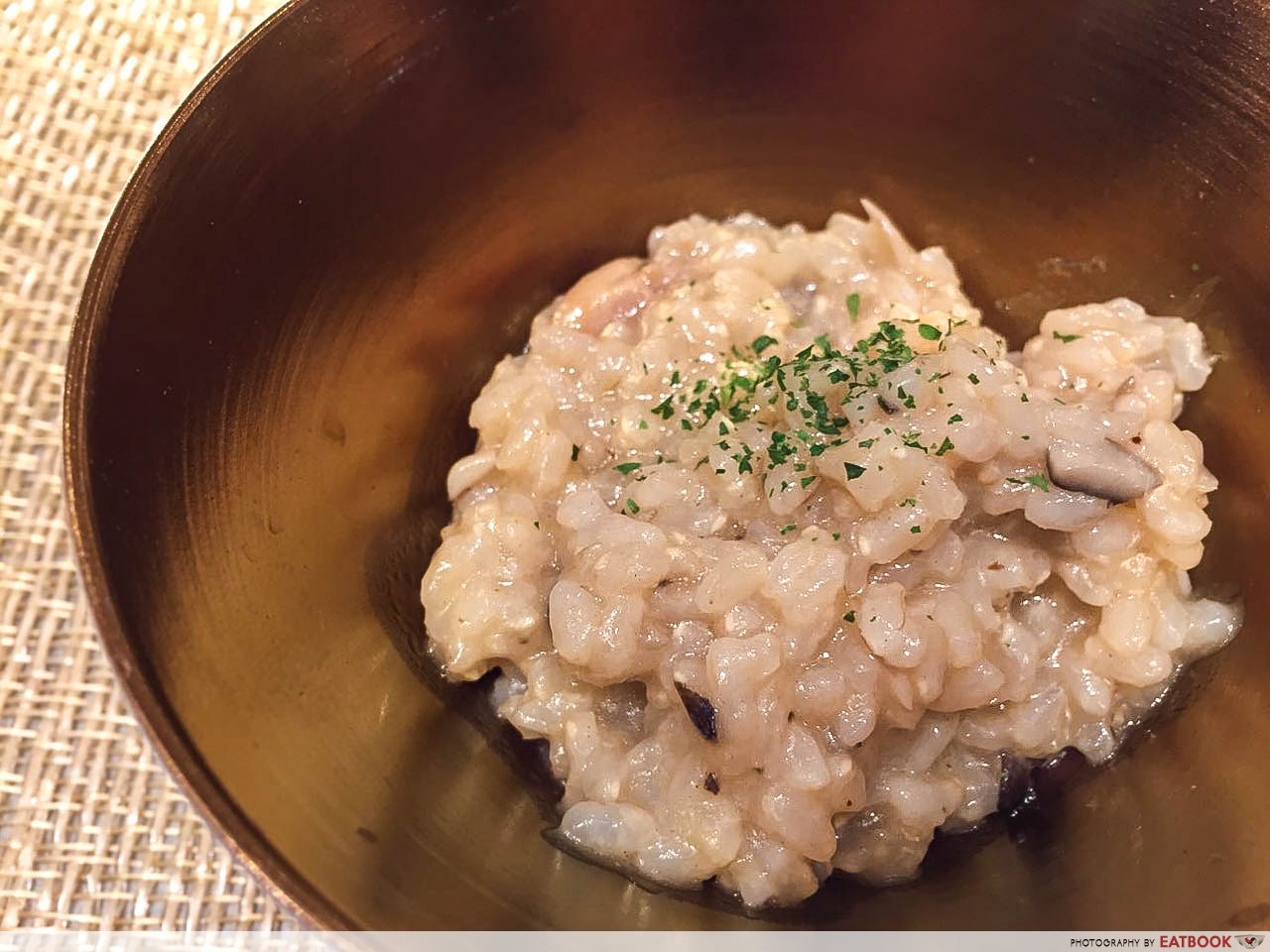 Risotto made from Kinmemai Better Brown
Kinmemai tastes sweeter and has more umami compared to the usual rice, making it perfect for dishes like risotto and sushi, or ground into rice flour to create pastries.
Process of creating Kinmemai rice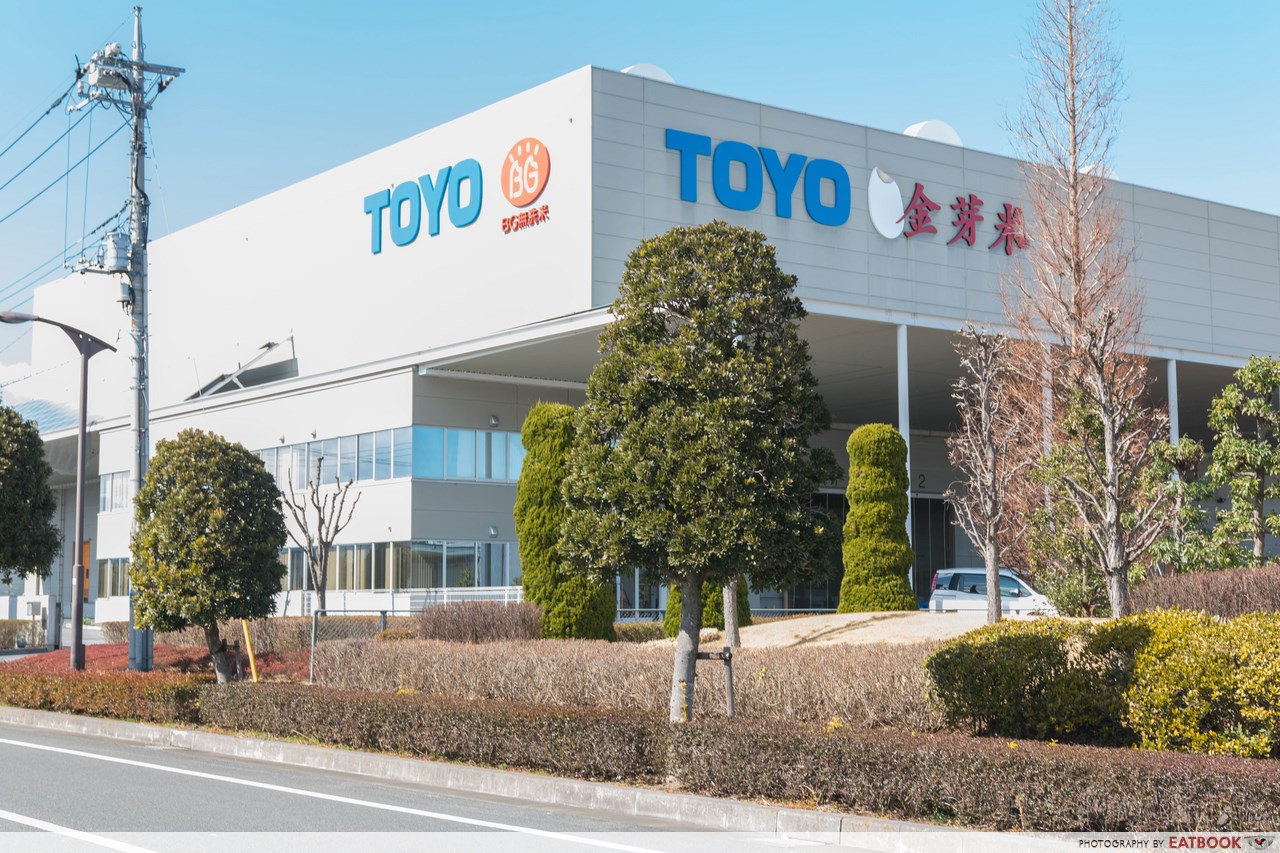 To find out how this seemingly too-good-to-be-true rice is produced, I paid a visit to Toyo Rice Corporation in Tokyo.
Here's how it works. First, Japanese short-grain rice is brought into the factory, and the moisture level of the rice is checked. If moisture is above 14.5 percent, the rice will be returned to the farm. 
The grains are then fed into a machine that rotates, allowing for collision to happen. Combined with a slight machinery tilt, the bran is gently removed.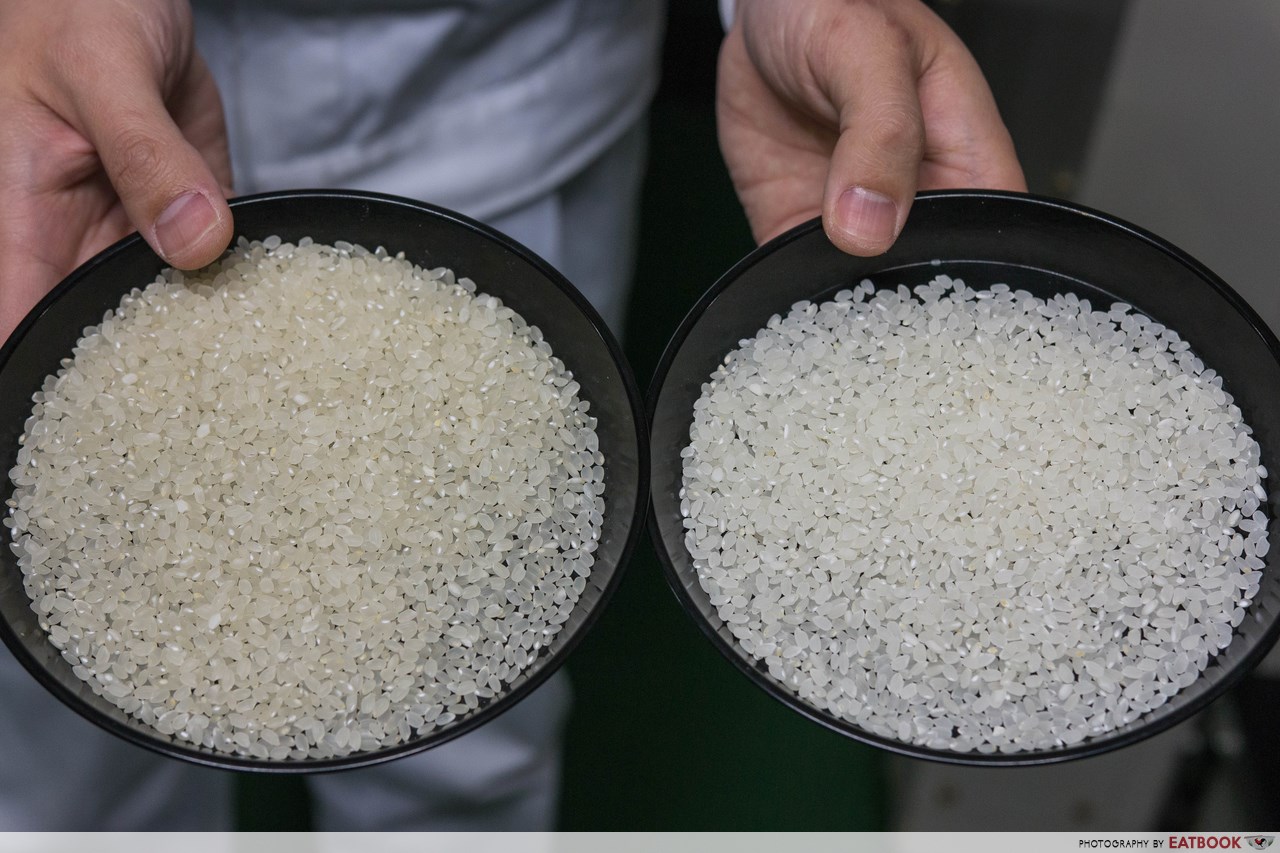 The plate on the left is what the rice looks like before the husk is removed
Once the bran is removed, the husk is compressed to create rice oil, and fertiliser that goes back into the rice field. With the husk out of the way, the rice becomes rinse-free.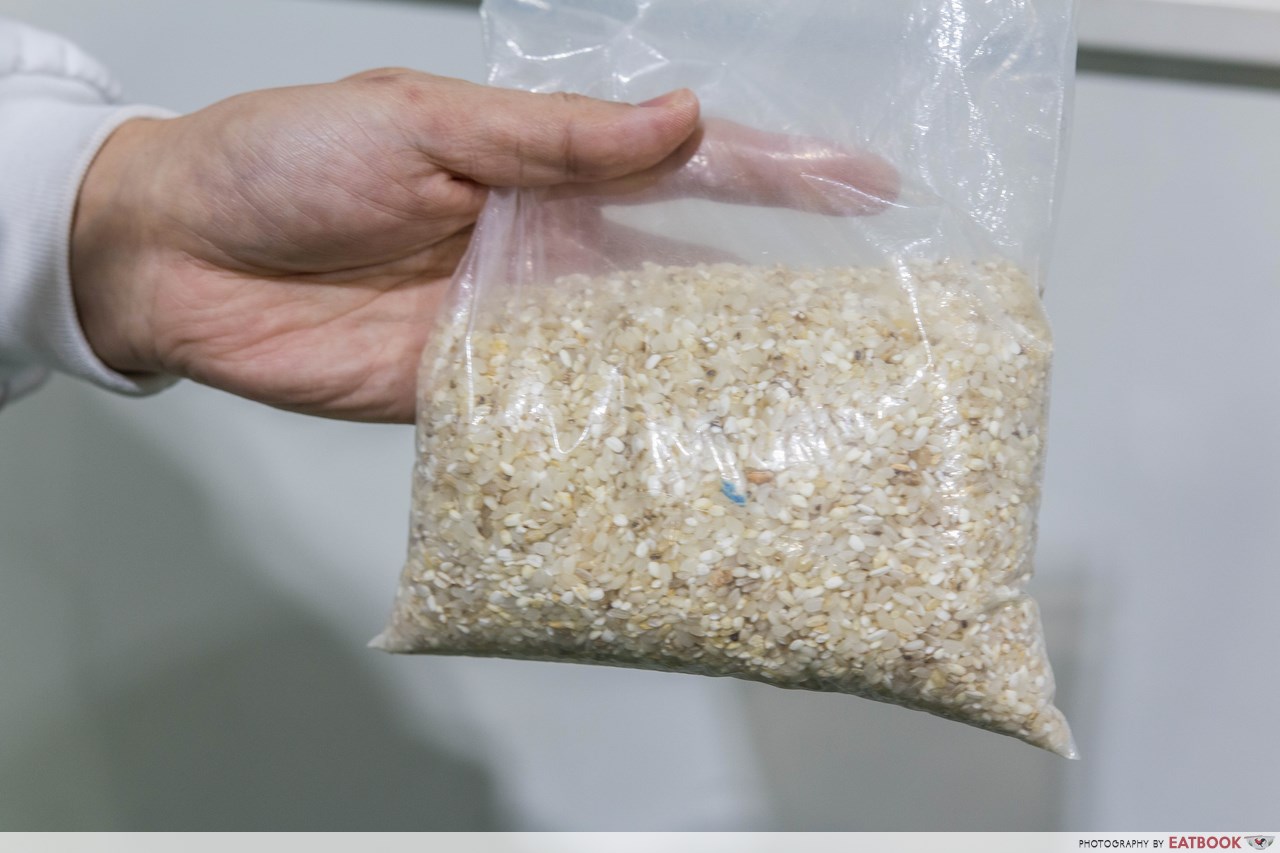 Cameras then pick out rice that are coloured, overly white, or crushed, and these unwanted grains will be used in making rice crackers and tea. A gust of wind removes everything lighter than rice, such as hair, and the rice is placed in nitrogen-filled bags to ensure freshness.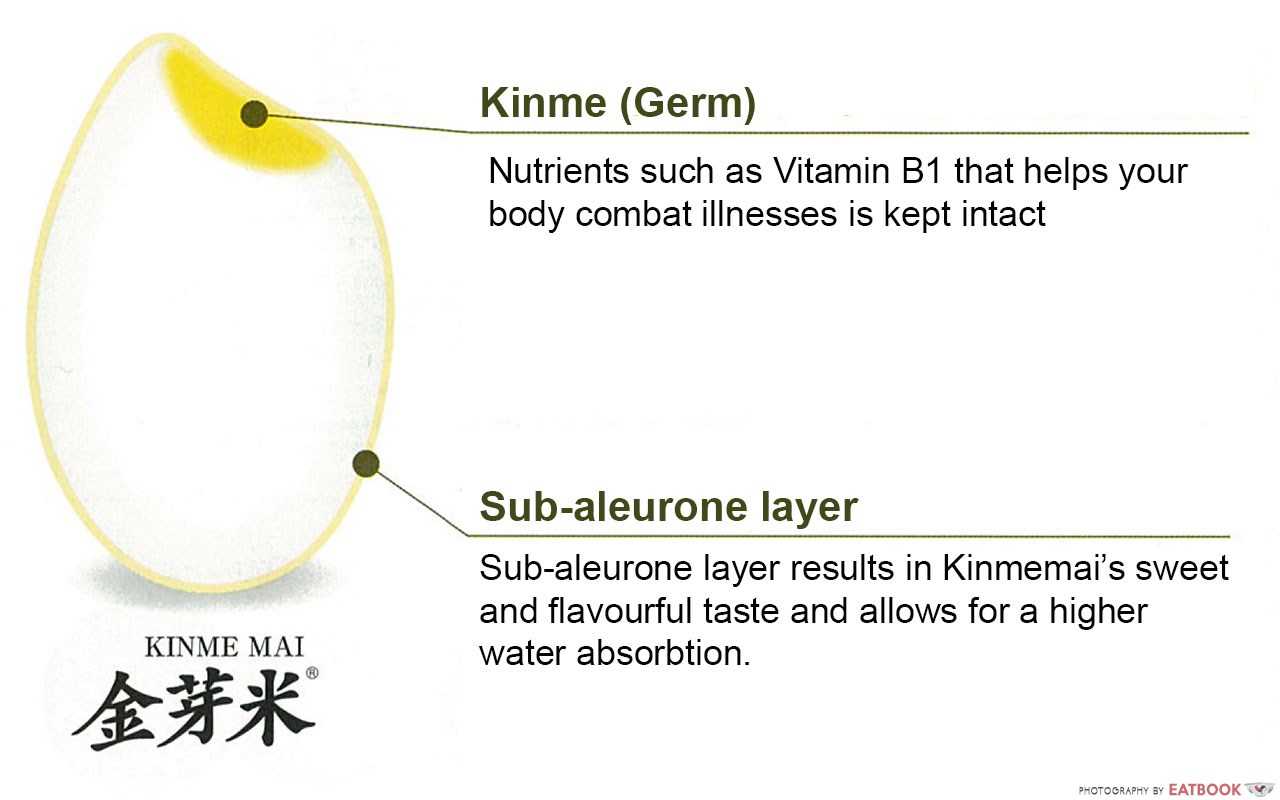 What's left at the end is Kinmemai Better White rice with the germ attached. The germ is what gives the rice its golden tip and name, since kinme means golden bud and mai means rice.
Where to get Kinmemai rice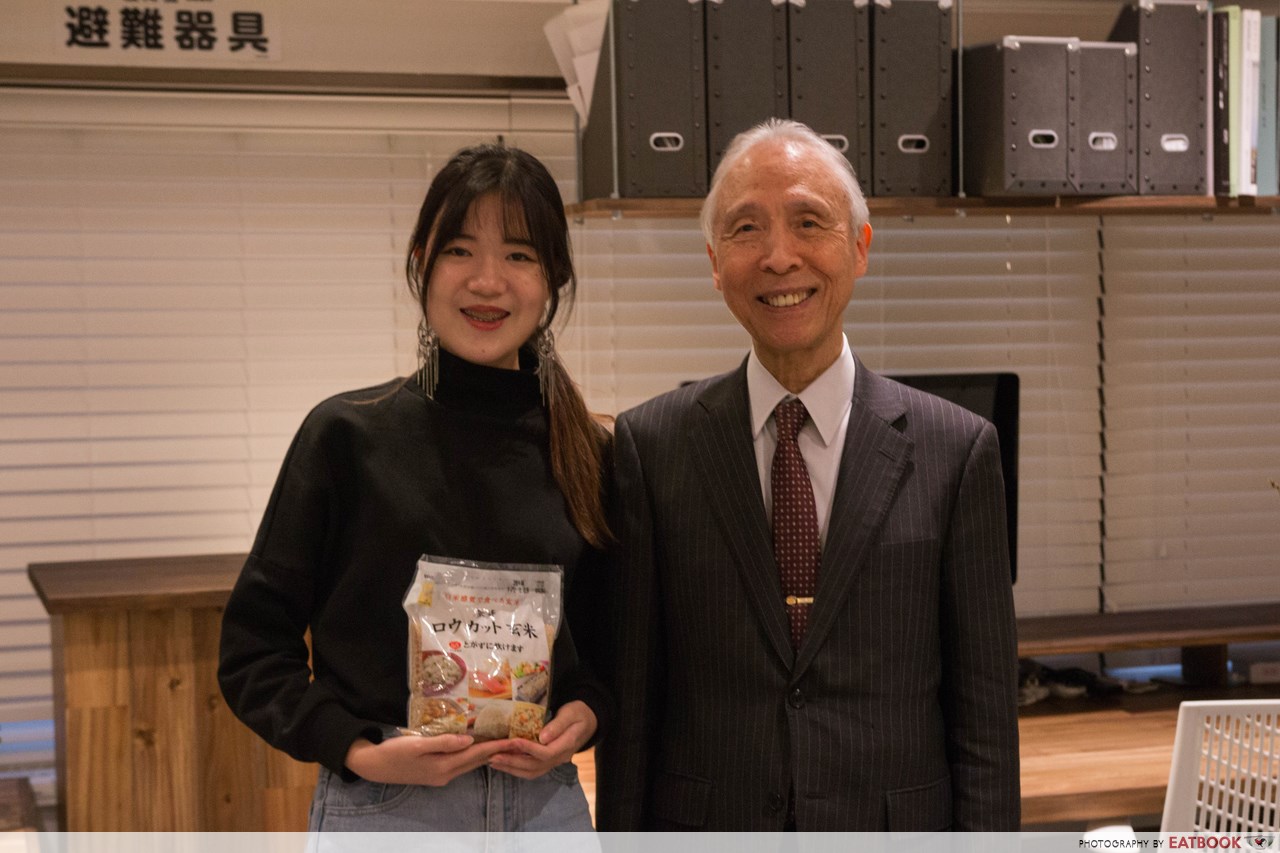 You can get a taste of Kinmemai rice at Japan Food Town and Yayoi, where they offer the rice in different dishes. Kinmemai Better White and Better Brown will also be available from June, and you can find it at Cold Storage, Jason's Marketplace and Japanese supermarkets. Its current estimated price is $12/kg, which is a lot steeper than the usual rice. Still, if you're looking for a rice that does a lot more than just fill you up, go for Kinmemai.
This was a media trip sponsored by Toyo Rice Corporation.
All other images are credited to Toyo Rice Corporation.