The real Japan dining experience right at our doorsteps
This was an undercover review with expenses covered by Eatbook.
As a Singaporean, we LOVE Japanese cuisine. However, we might not always have the time or the money to fly to Japan for a taste of authentic Japanese cuisine. If this is you, you'll be excited to hear that Japan Food Town will be bringing authentic food stores straight to our doorsteps.
Mark your calendars for 16 July 2016, when this is set to officially open to public at Level 4, Wisma Atria. Although some stores are still under renovation, we managed to feast our eyes on the already completed decor, featuring open wooden panelled interior, Japanese reeds, and washi paper hanging from the ceilings. These streams of white paper represent steam rising from a red painted gate – symbolizing a stove.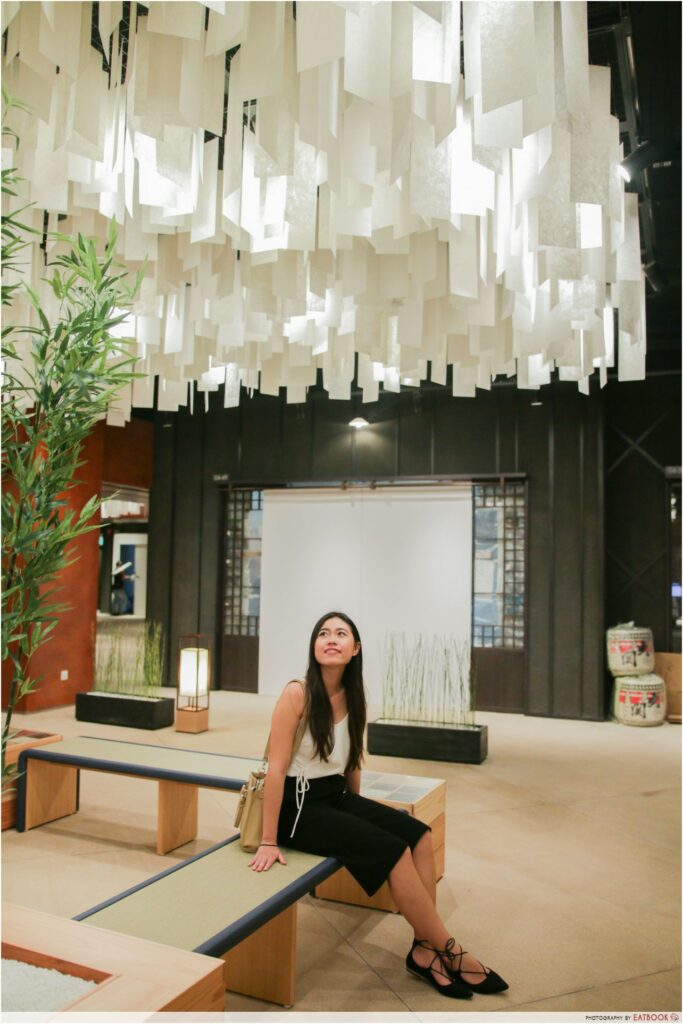 About Japan Food Town
More than just your average sushi shop, there are 16 casual dining outlets housed under the Japan Food Town banner. Together, this unique concept features famed outlets opening their first branches outside of Japan. In fact, only one of the 16 brands – Hokkaido Izakaya – has a branch in Singapore. Each brand was selected for their strong reputation, speciality dishes, and high level of service and food quality as one would expect in Japan.
Not only are 50% of the ingredients and 100% of the establishments directly imported from Japan, Japan Food Town is an all-immersive representation of the country's culinary delights amidst its culture. From this, Singapore will also be introduced to unique ingredients such as Kindai Maguro (the first sustainably-raised Japanese Blue Fin Tuna in the world), Matsusaka Beef, and Kinme Mai (a creamier and nuttier type of white rice refined using a new milling method).
Eatbook.sg headed down for an exclusive sneak peek to check out the extensive range of items that you can expect to have on opening day. Each establishment comes with their own speciality and centuries' worth of history. Here are some of the highlights.
Highlights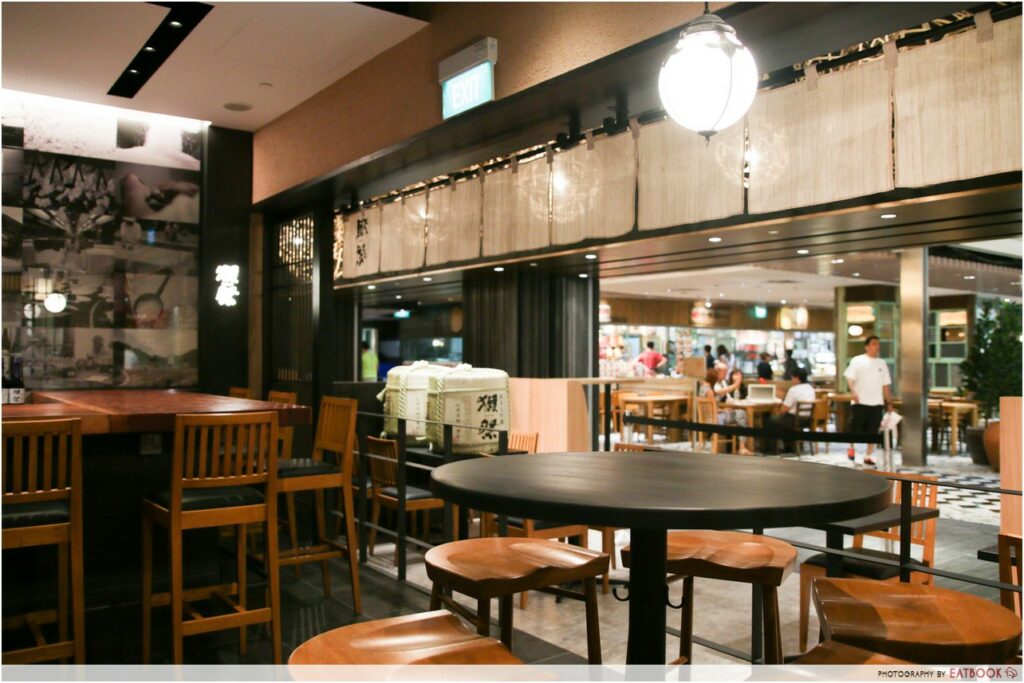 Dassai Bar prides itself in producing the purest sake. The sake here is exclusively imported from Yamaguchi, and is perfectly paired with succulent sushi. Have a taste of their signature Dassai 23 sake for hints of melon and peach, or the Sakura Sling.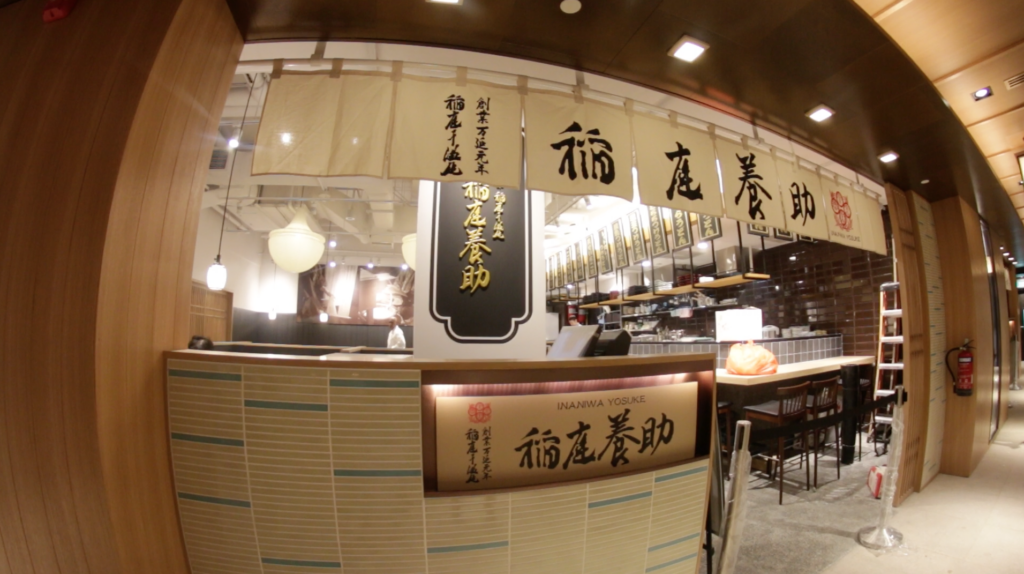 Inaniwa Yosuke gained its reputation using an unchanged recipe created over 150 years ago to produce its iconic Inaniwa Udon. With a handmade tradition of Akita craftsmanship, this three-day process transforms clear water, salt, and flour to result in a thinner form of udon that is chewy yet silky, and quintessentially Inaniwa.
Get familiar with a premium Teppanyaki experience as Osaka Kitchen, a sophisticated yet cozy teppanyaki speciality shop, delivers one of Osaka's most famous dishes – Teppanyaki – using Japan's finest Wagyu beef. To round off an authentic Osaka Teppanyaki experience, be sure to add an order of Yakisoba or Okonomiyaki, cooked on a hot plate right in front of you.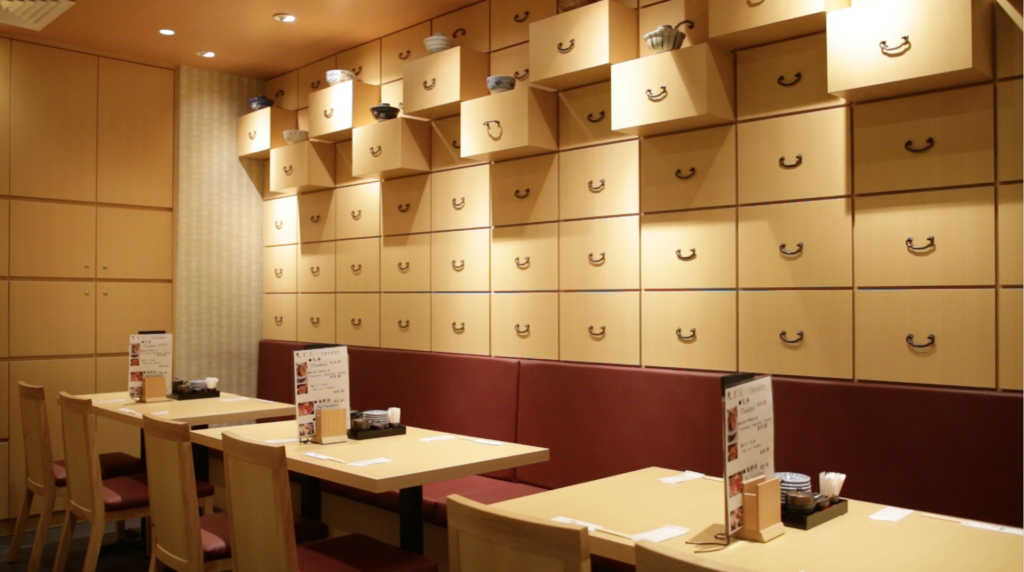 Last but not least, Tempura Tsukiji Tenka is the first restaurant set up by Japan's top traditional culinary academy in which some of Japan's finest chefs were trained. There is no doubt about their quality sushi here, featuring Tempura and Donburi by Tokyo Sushi Academy graduates, exclusively for Japan Food Town. We were one of the first few welcomed by the friendly staff members, and decided to order their Bara Chirashi ($21.80). The bowl came piled with vibrant salmon, fresh cubes of kingfish, cucumber, soft Tamago and finished off with the right amount of fish roe. The bowl is part of a set that includes mouth-watering miso soup, pickles, and the most delicate almond milk pudding to finish off. It was definitely a wholesome experience worth visiting again.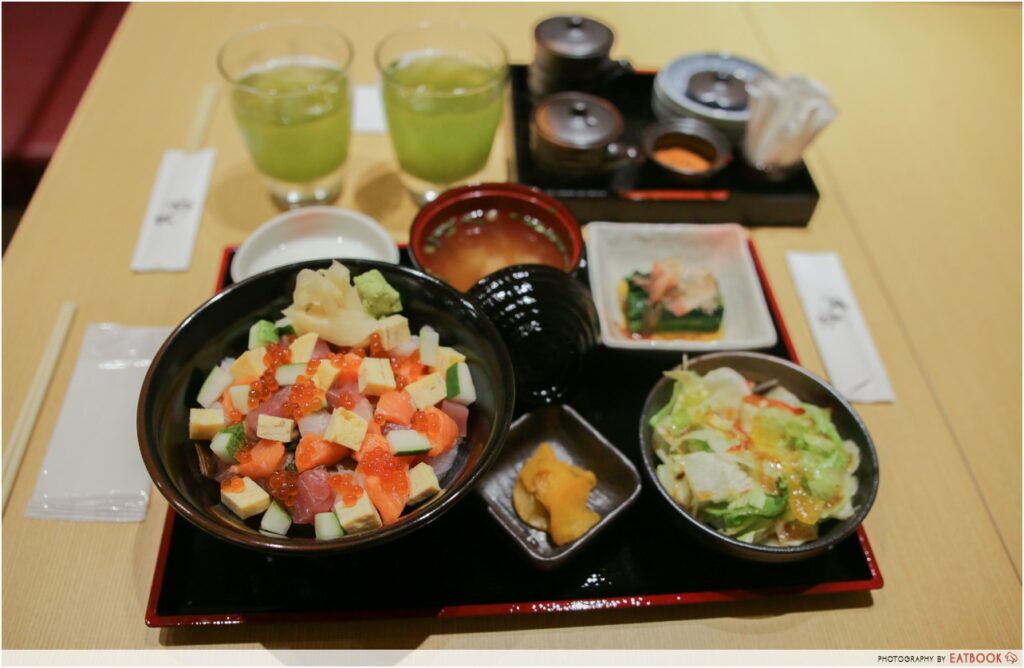 The Verdict
On top of all the regular items, you can also expect seasonal specialities and other new Japanese food products as a regular feature.
From showcasing Japanese culture through its architectural design to its culinary feats in terms of food preparation and presentation, every visit will leave you with a richer appreciation of the Japanese dining culture. As this was only the soft opening of the place with many of the outlets still in under refurbishment, there is already a buzz in the air and expectations for the food run high. Although not as affordable or as generous as other Japanese establishments around Singapore, their servings are value for money in terms of quality. Overall, their ingredients are fresh and true-to-taste, contributing to the authenticity of the Food Hall in bringing you easily accessible Japanese food. From the atmosphere to the extensive menu, there will be lots of expect from the opening of these 16 new Japanese outlets, and is definitely worth a re-visit to try them all.
Take it from us, you will want to pay this food hall a visit before the crowd does. You better get planning!
Summary
Note: This is our review for the soft opening and it will be updated later.
Pros
– Great value for money
– Authentic flavours
– Wide variety of dishes, something for everyone
Cons
– Not as affordable as other establishments
Operating Hours:
11am to 11pm (Daily)
Address: Wisma Atria Level 4, 435 Orchard Rd, Singapore 238877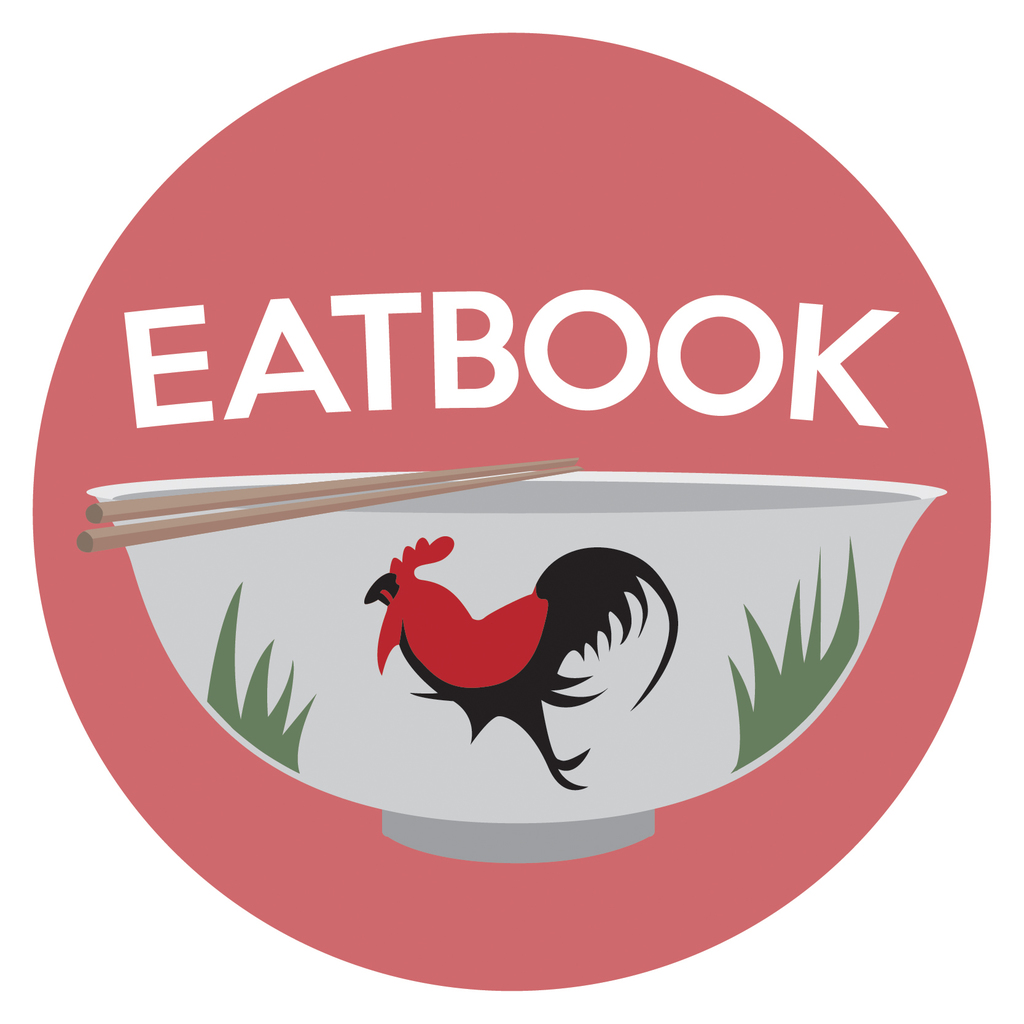 Drop us your email so you won't miss the latest news.