Little Caesars Pizza has affordable pizzas
When I get asked for affordable pizza recommendations, I'm always quick to say, "Little Caesars". As the third-largest pizza chain in the US, Little Caesars Pizza is famous for their ultra-wallet-friendly pizza options, and they have since brought the same delicious 12-inch pies to Singapore, available in-store for as low as $7.99 in-stores.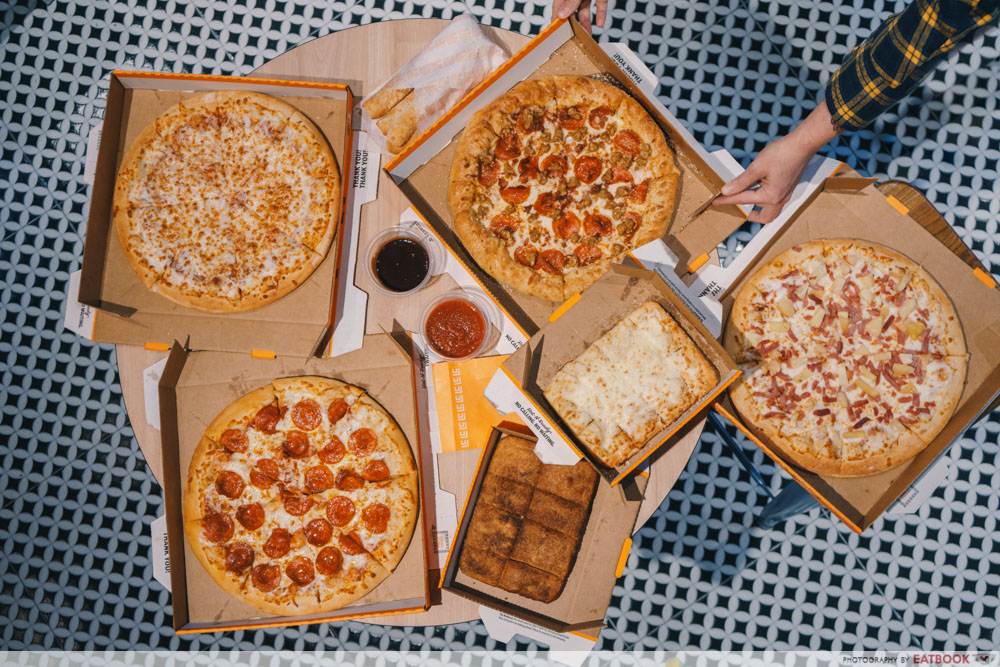 For those in the know, Little Caesars Pizza has been around in Singapore since 2018, having opened their flagship in Funan Mall. Since then, they've expanded to five outlets locally, including two brand-new ones in Junction Nine and Singpost Centre.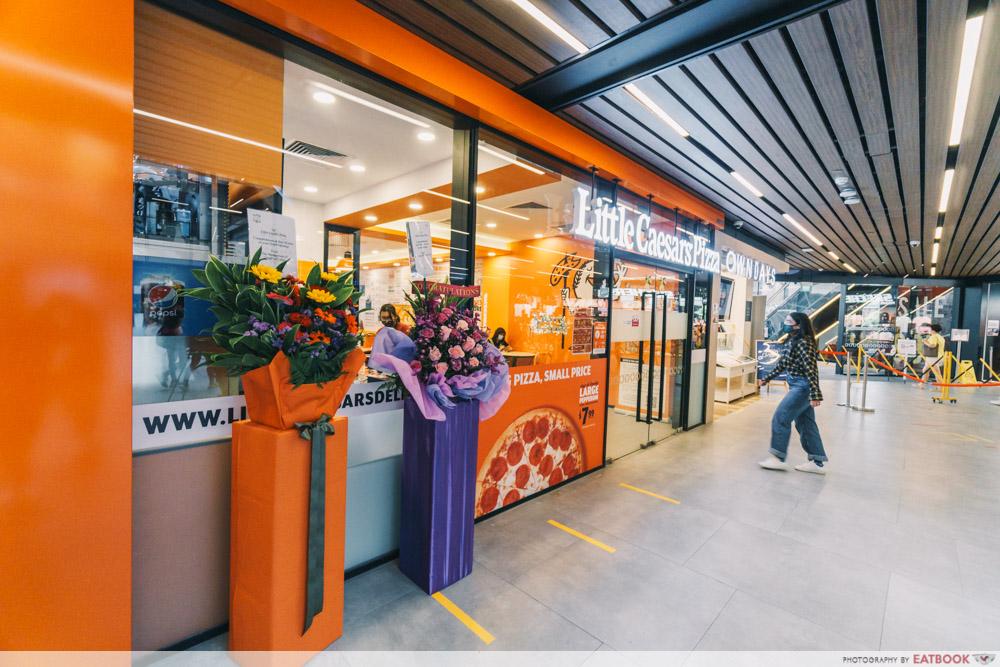 Step into the outlet and you'll be greeted with a simple menu of seven pizzas, as well as three sides. The pizzas are available in seven flavours, two Classic, and five Specialty. You can choose from two types of crust: the OG Pan Pizza, or the cheesy Stuffed Crust. The latter is available with an add-on of $4.50.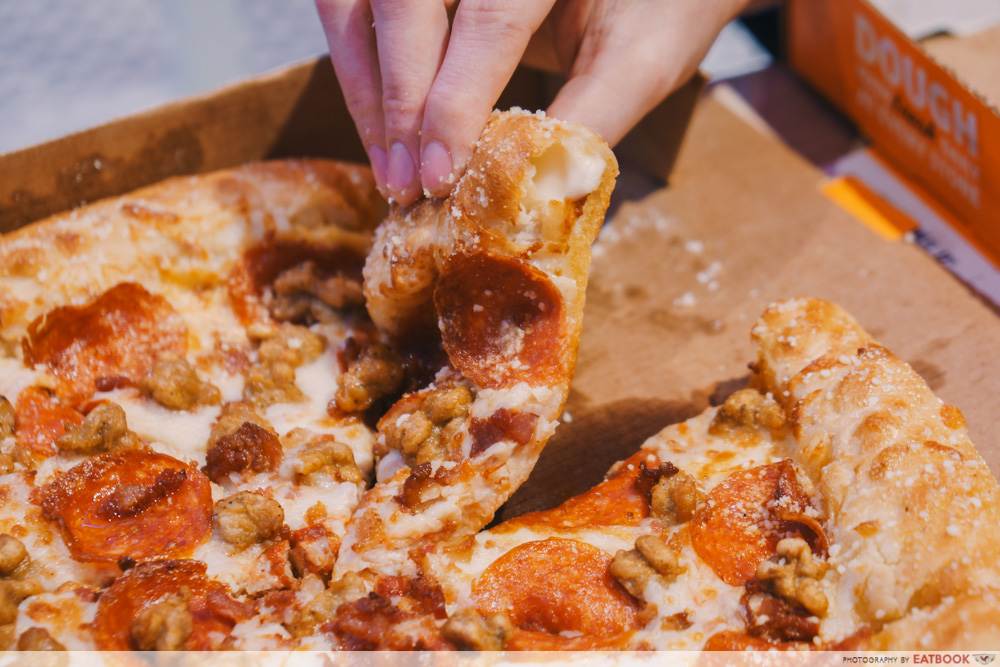 Their dough is made fresh daily too, unlike other chains that tend to rely on pre-made or frozen dough.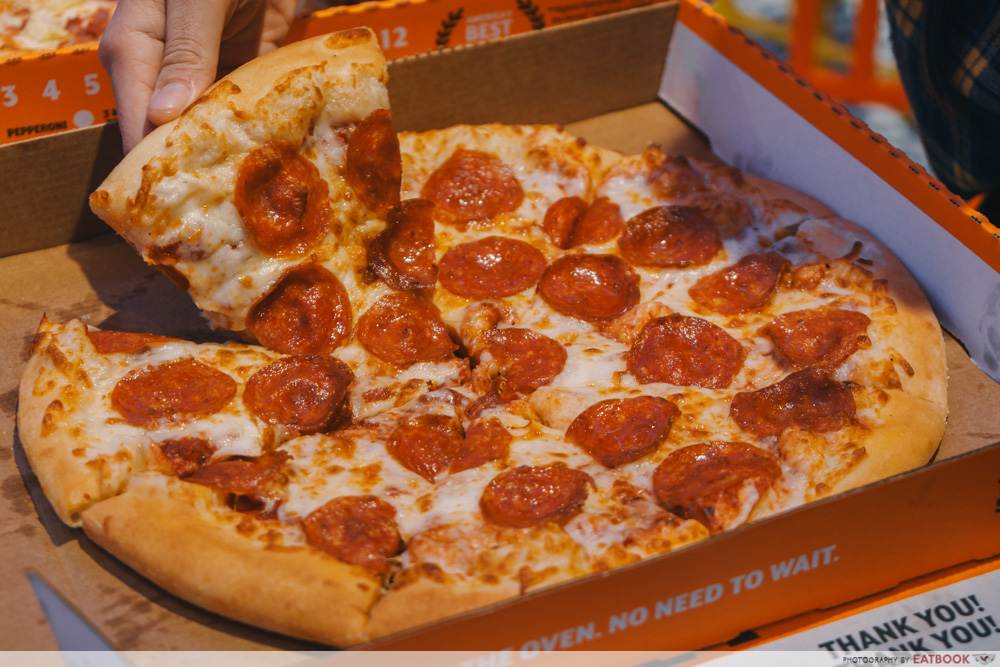 The Classic pizzas are priced from $7.99, and are large enough to feed two per pie as there are eight slices—a great option for students or those on a budget, as you can share the cost with a friend. 
The Pepperoni is as straightforward as it gets, with a peppering of the salty Italian sausage across a bed of mozzarella and muenster cheese, as well as tomato sauce.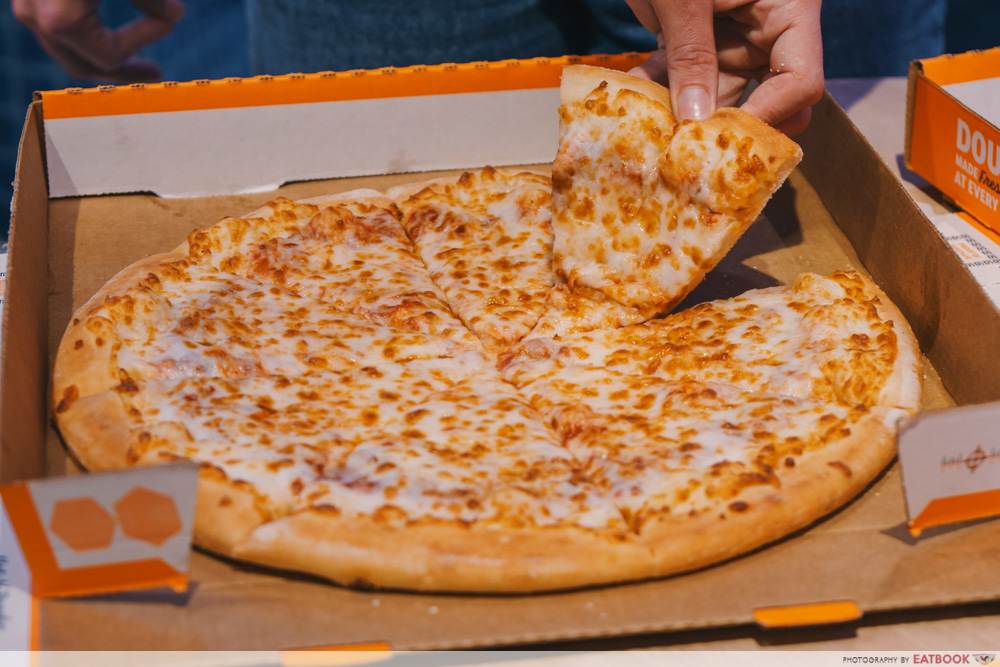 If you prefer your pizza unadorned, then get the Cheese pizza, generously covered with a blend of the same two kinds of cheese.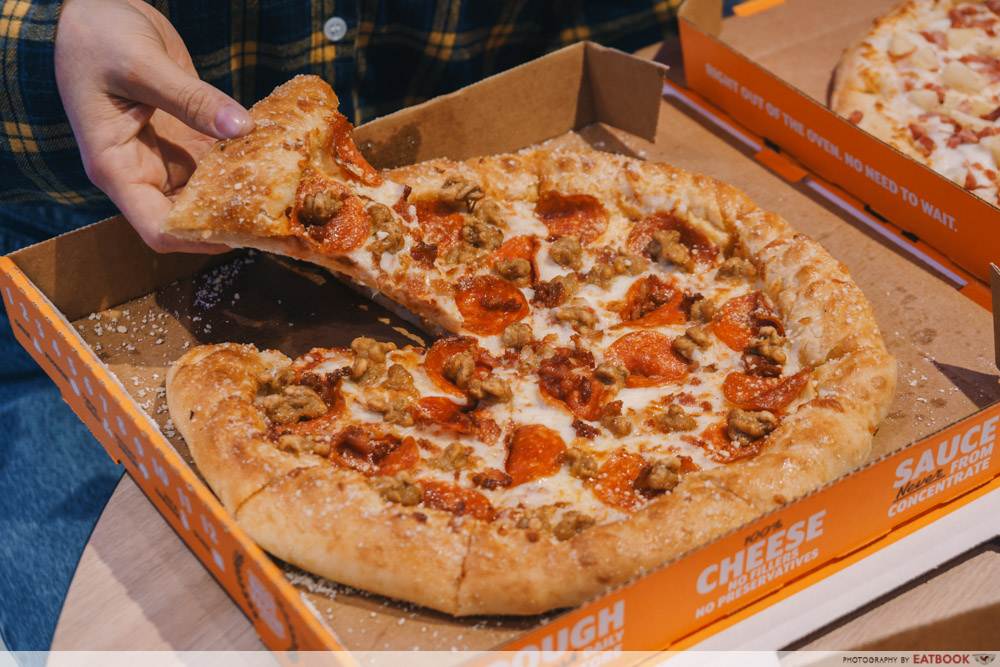 I personally prefer their Specialty selection. While slightly pricier, you still get a value-for-money that is hard to beat. A favourite is their 3 Meat Treat ($13.49), a combination of pepperoni, minced pork sausage, and bacon. Fatty, meaty, and salty in the best way possible, I highly encourage adding a Stuffed Crust to this so you get an extra cheesy slice.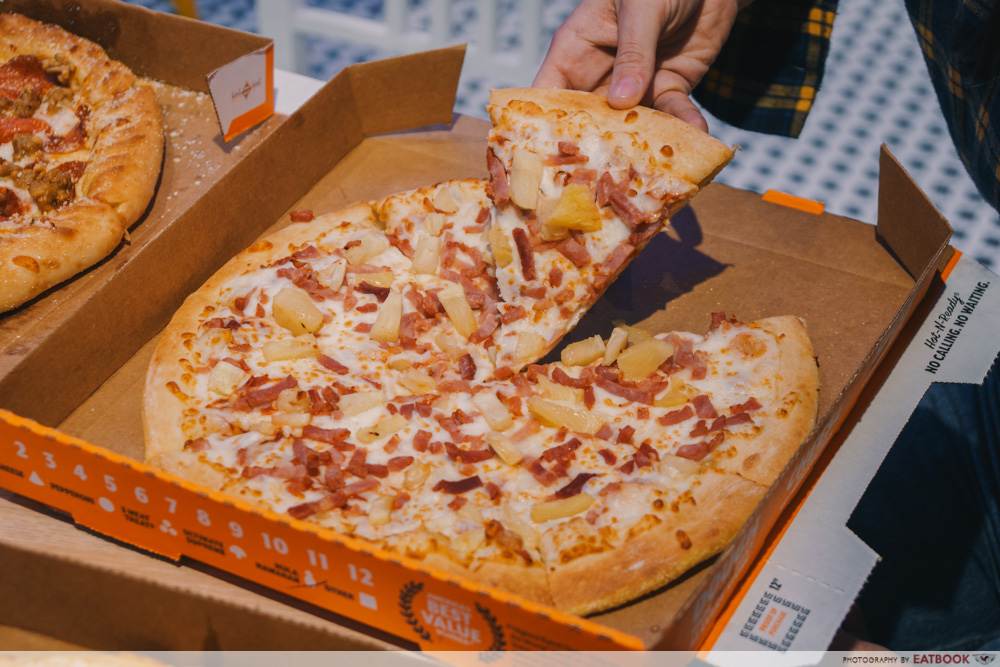 As a team pineapple on pizza person, their Hula Hawaiian ($13.49) is great as their pizza is loaded with bits of the tropical fruit. The ham slices could be a touch thicker for more textural and smokiness to cut the combination of cheese and pineapple, though.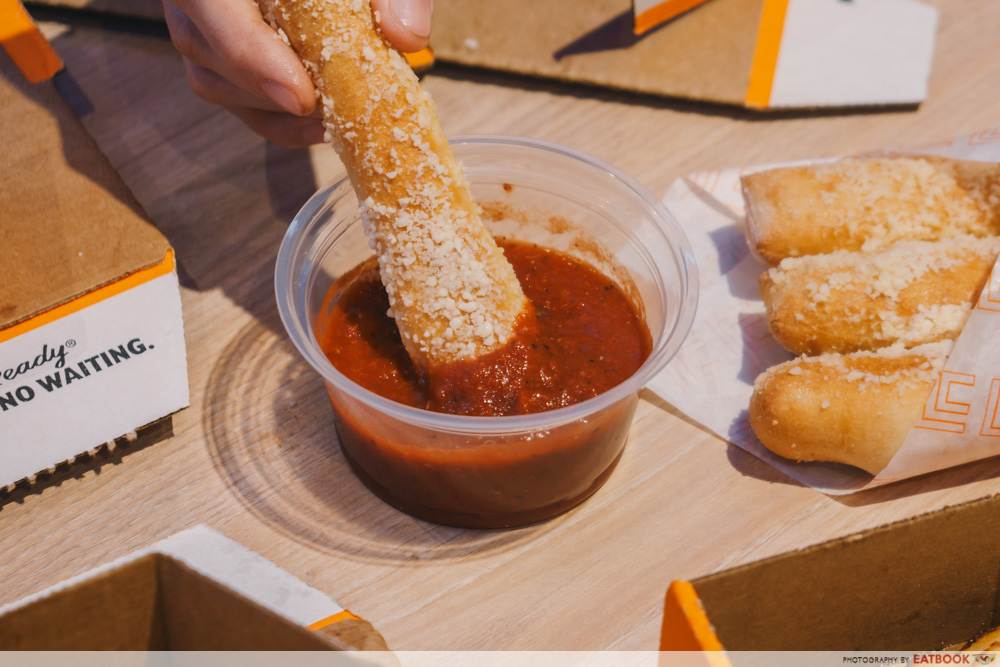 Accompany your pizza with some sides off the menu for a more filling meal. The Crazy Combo ($2.99) is a signature, featuring thick breadsticks dusted in garlic parmesan cheese, served with a marinara dip.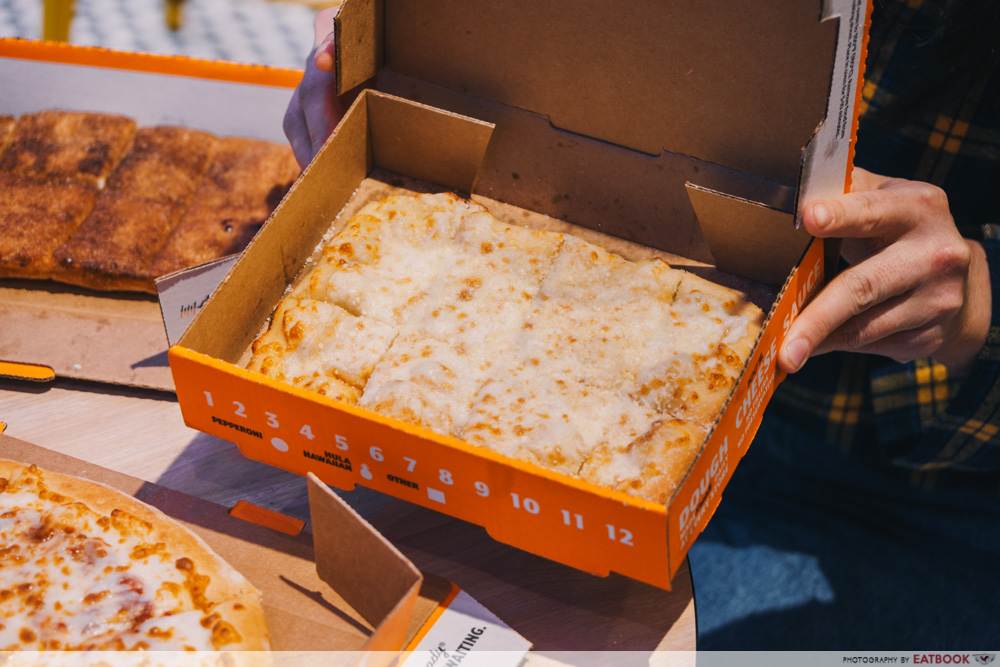 If garlic isn't your jam, then save space for their Cheesy Bread ($4.99), fresh-baked and smothered with piping hot cheese.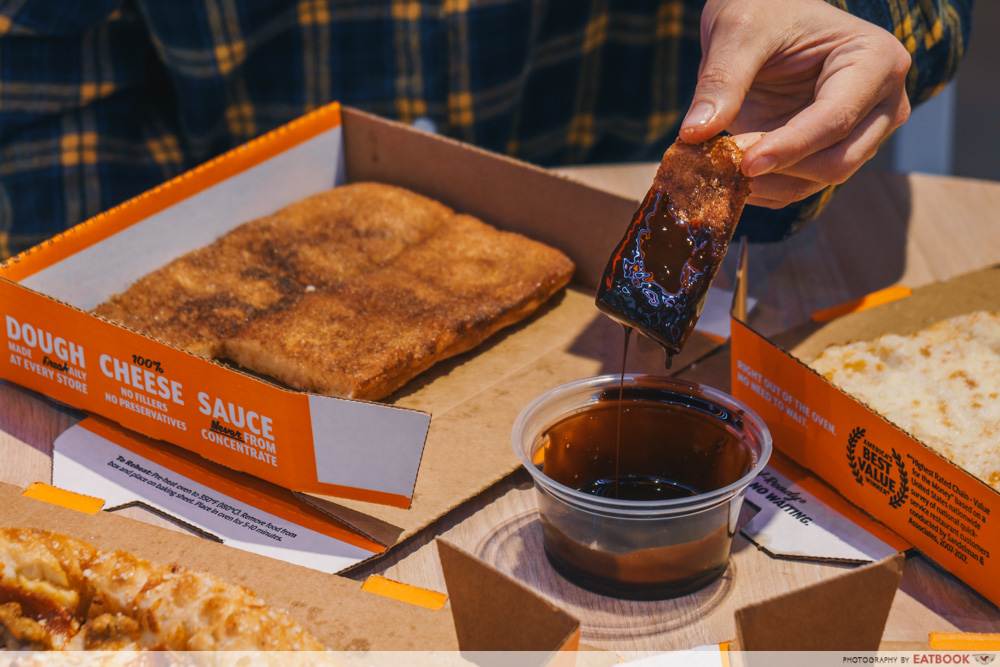 Finally, there's on dessert option on the menu: Cinnamon Bites ($4.99), where cinnamon sugar meets pizza dough and a sweet chocolate dip.
Another noteworthy feature at Little Caesars Pizza's eateries is their Hot-N-Ready feature, where guests get served hot pizzas within 30 seconds upon order. This is because the brand makes signature flavours prior to peak hour rushes, keeping them heated and ready for service. This ensures you don't have to wait too long to get a warm meal.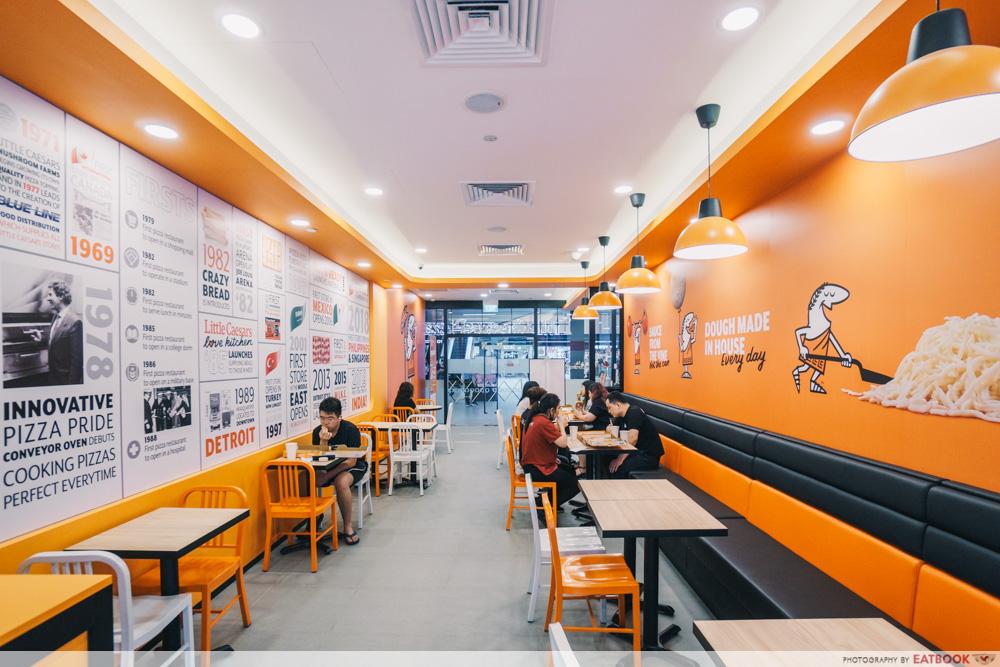 Little Caesars Pizza also does islandwide delivery, great if you're choosing to host guests at home. For this, there are combos starting from $15 for their Treat For Two, which has a pizza and two 500ml  bottled beverages, to their 4-For-$49 Deal, where you get two Classic and two Specialty pizzas for $49, which feeds up to 8 people. Do note that prices for their delivery menu differ from in-stores.
There's a minimum order of $20. Deliveries above $65 are free. Eatbook readers can get $5 off your first purchase with the code 'EATBOOK' when you order on the Little Caesars Pizza website by 31 January 2021.
The next time you are craving a pizza fix that is fast, convenient, and won't break the bank, look to Little Caesars Pizza's outlets in Holland Village, Singpost Centre, Junction Nine, Funan Mall, and Thomson Plaza.
Photos taken by Huy Pham and Alaric Tay.
This post was brought to you by Little Caesars Pizza.