Llaollao reopens in Singapore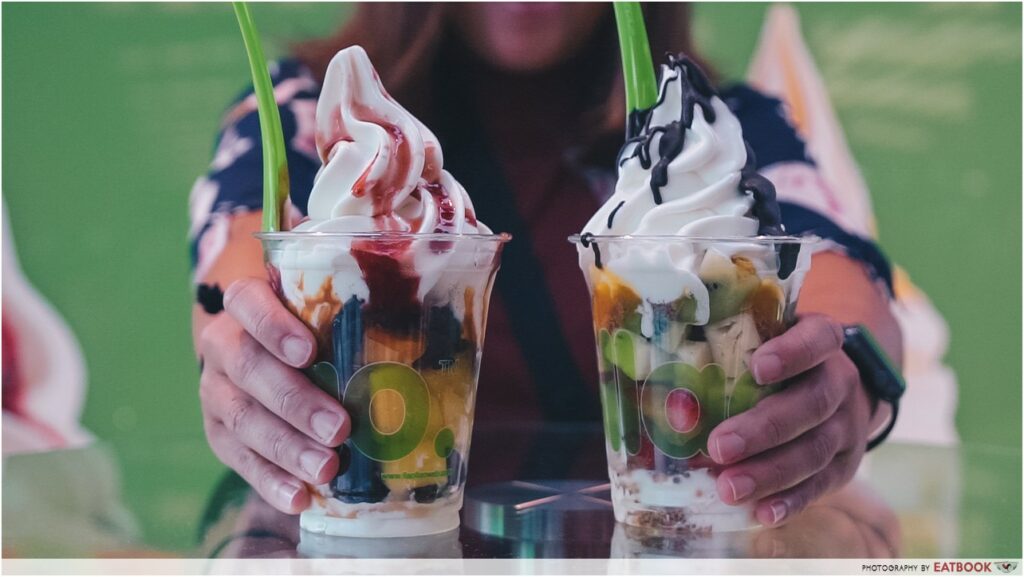 The moment froyo fans have been waiting for has finally arrived: Llaollao reopened in Singapore on 16 June 2018! Found at Changi Airport Terminal 2, Llaollao opened its doors at 10am today, and there was already a line at 9am. All the toppings and sauces remain the same as before, with just one new addition: pistachio sauce.
A second store will open at Tampines 1 at the end of June.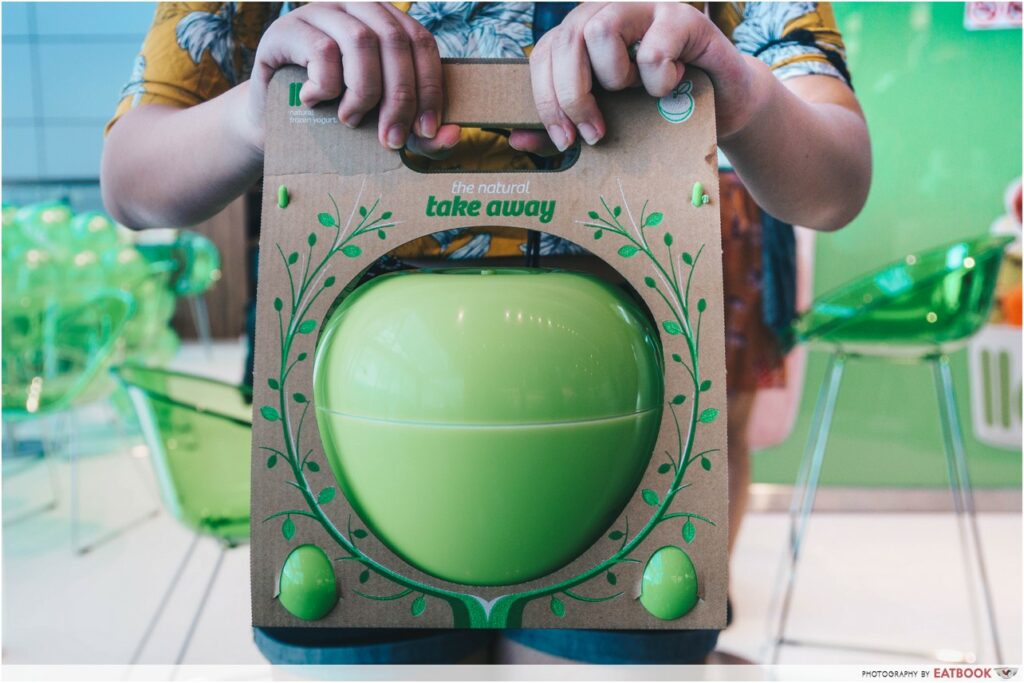 Another new thing is this cute takeaway container shaped like an apple. You don't have to pay extra for it – just dapao their froyo home!
Llaollao took Singapore by storm when they first opened in 2013, but all outlets were converted to Yole in December 2017 when the master franchise with Llaollao was terminated by D+1 Holding. When Llaollao first closed, they posted on their Facebook page, "We'll be back very soon!!"
Yole Review: We Tried The New Froyo Brand That Took Over All Llaollao Outlets In SG
If you find this whole comeback a little familiar, it might be because something similar happened to Gong Cha and LiHo in May last year. Judging by the constant crowd at Gong Cha's SingPost Centre outlet, it seems like Gong Cha's popularity was barely affected at all.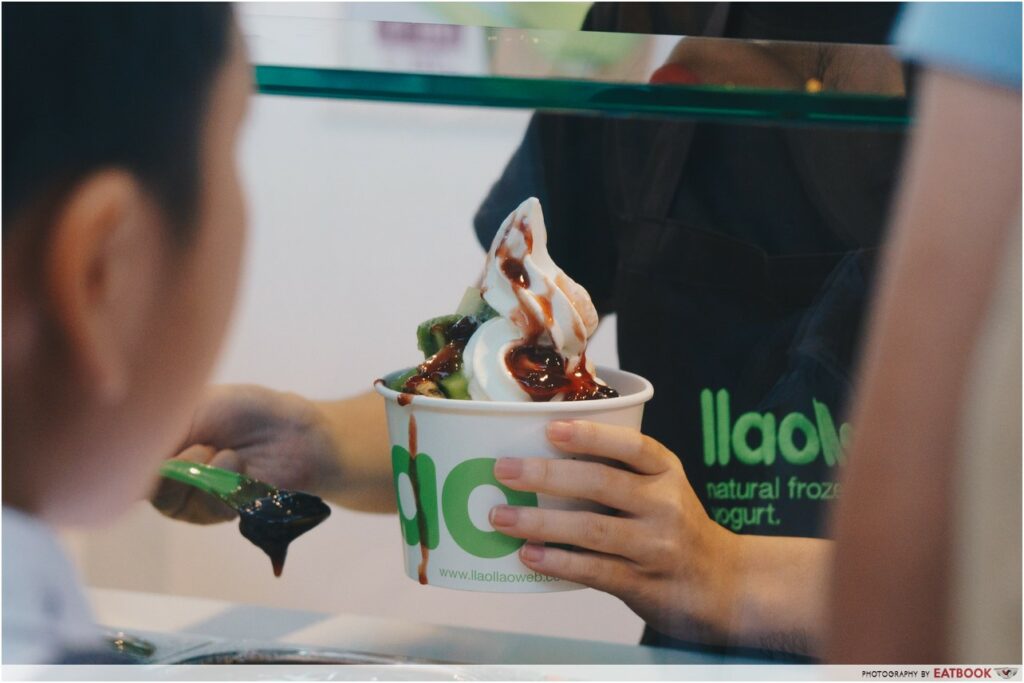 What makes the froyo battle a little different is that Llaollao and Yole offer almost the same products, whereas Gong Cha and LiHo have different menus. In terms of sauces, toppings, and the frozen yogurt itself, it's hard for a regular consumer to tell the difference between both froyo brands. Llaollao's best-selling Sanum also has an identical twin in Yole called Ibiza. And recently, Yole has started selling fresh ice-cream in flavours such as cheesecake.
It's not said if there will be more outlets opening around the country. We'll be updating this page when we get more details, so stay tuned!
10 Insta-Worthy Ice-Cream Desserts That'll Give Your Friends FOMO
Address: 60 Airport Boulevard, Level 2 (Departure Hall), Changi Airport Terminal 2, Singapore 819643
Opening hours: Daily 24 hours
Website