Magnolia Purple Taro Milk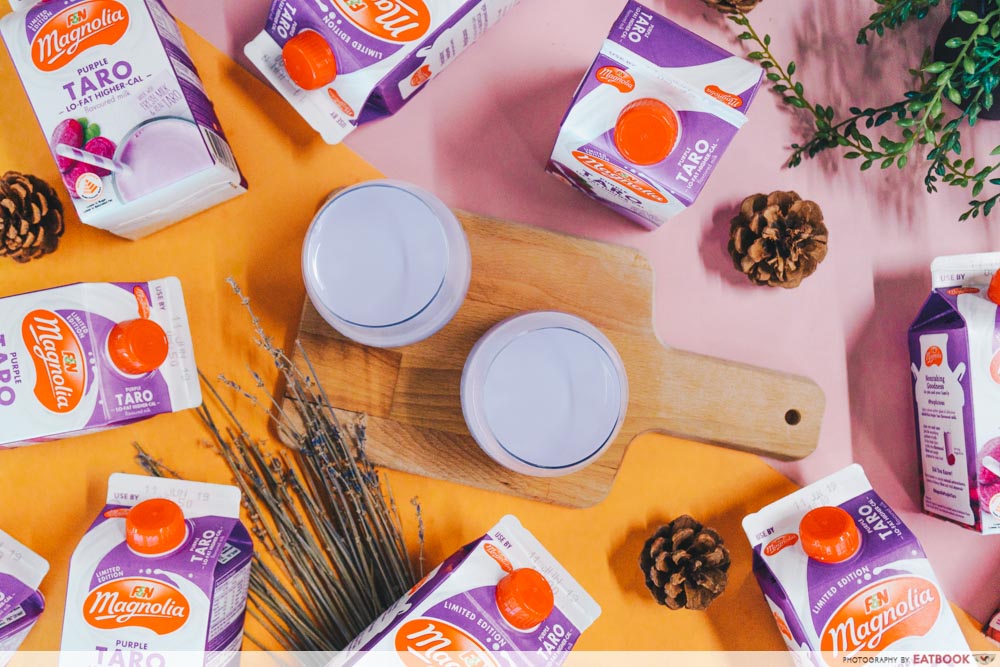 Taro milk tea ranks highly on my list of all-time fav' BBT, but alas, chugging that dulcet deliciousness daily does no good to one's health. Just ask my weighing scale. Thankfully, Magnolia might have just solved my boba blues with their brand new, limited-edition Purple Taro Milk.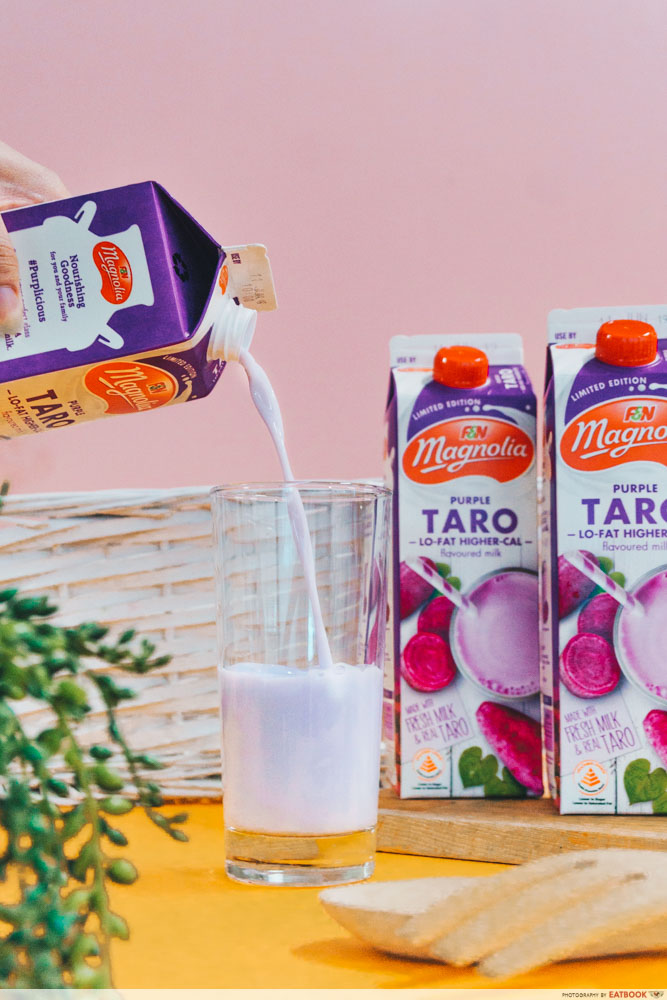 Made with real taro, this IG-worthy milk makes for a good feed in more ways than one. Within the luscious lilac drink are loads of natural oxidants and calcium. Combined with the fact that it has low sugar and fat, it's easy to see why the Purple Taro Milk is healthier than bubble tea.
But just 'cause it's healthy, doesn't mean it skimps on flavour. The drink has a creamy and full-bodied taste, courtesy of the fresh milk and sweet taro. It boasts a smooth consistency that's free from any chalkiness, allowing you to better appreciate its richness.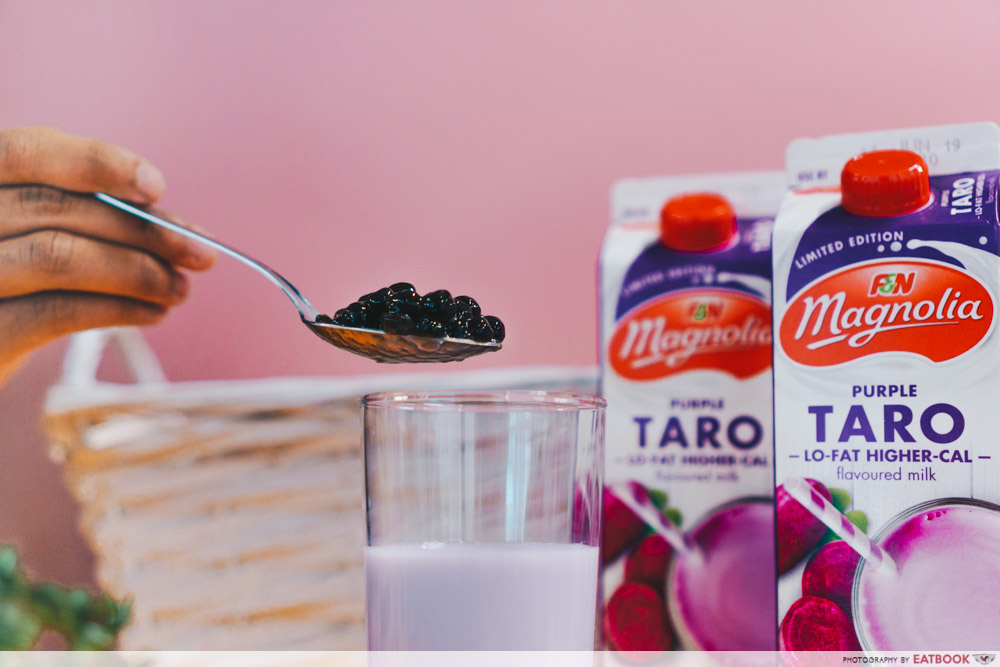 Here's where the magic happens. You can transform the milk into an actual glass of BBT simply by adding a few scoops of pearl. These bubbles of delight can be bought from stores or, if you're feeling adventurous, made from scratch.
The combination of tapioca pearls and taro milk results in an uber tuber treat that's on par with the ones from noteworthy bubble tea stores. As such, you can enjoy your milk in different ways all day, err' day.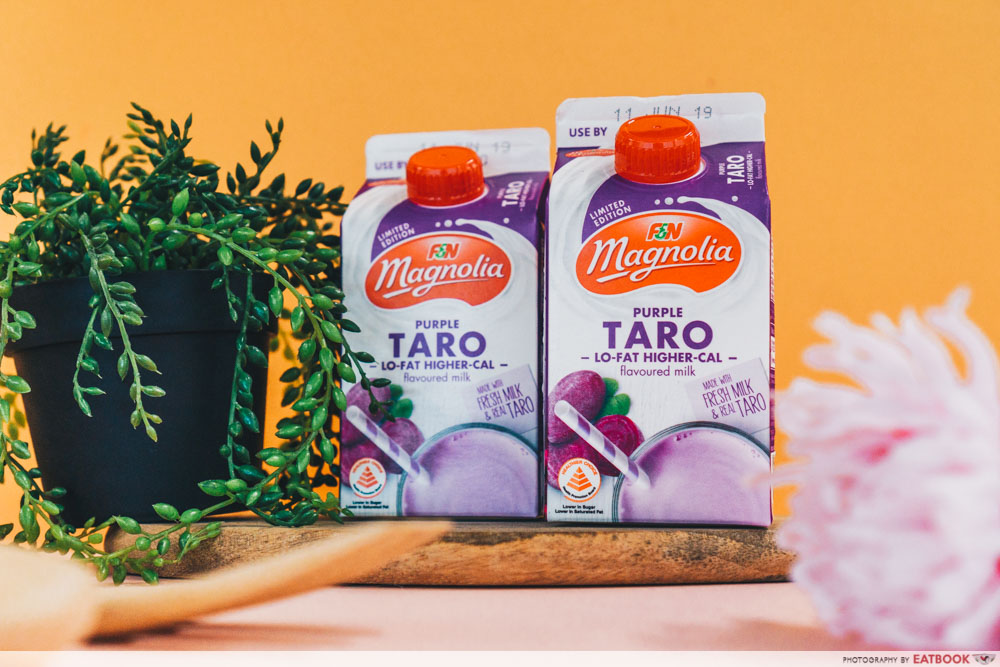 So if you're gushing to zhng your breakfast up or make your own bubble tea, head to your nearest supermarket to snag a one-litre carton of Purple Taro Milk at just $3.50. For those who wanna consume it on-the-go, the drink is also available in 500ml packets for $2.30.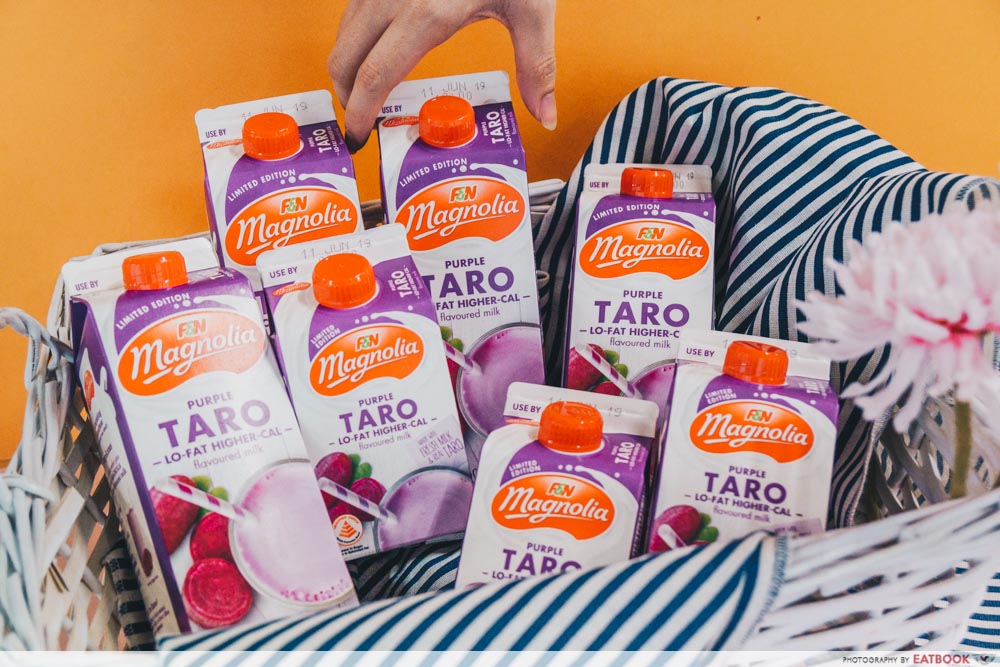 That being said, it'd be wise to grab a pack ASAP as the Purple Taro Milk is available in limited quantities i.e. once they're gone, they are really gone. So hurry down now and don't miss your chance to try this nutritious and delicious drink!
Photos taken by Tan Wen Lin.
This post is brought to you by Magnolia.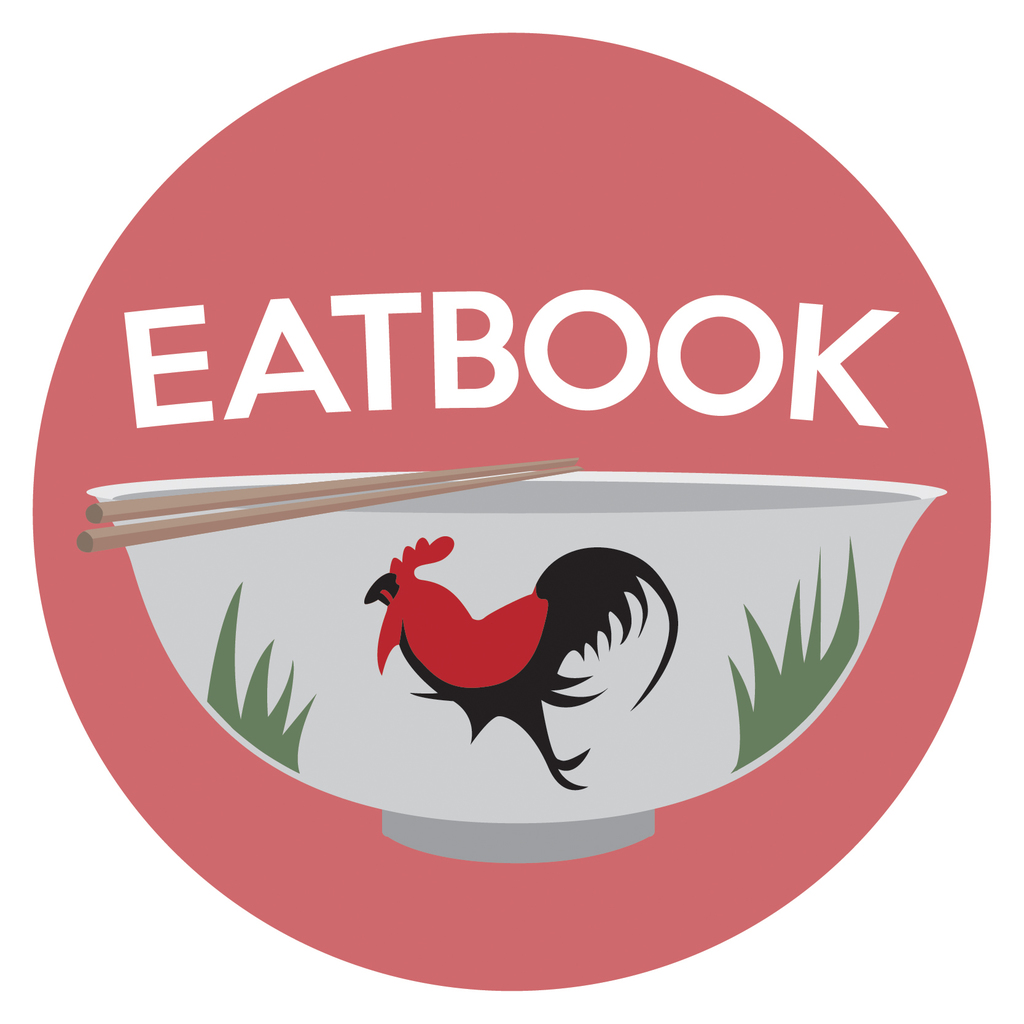 Drop us your email so you won't miss the latest news.