Marks & Spencer for all things Christmas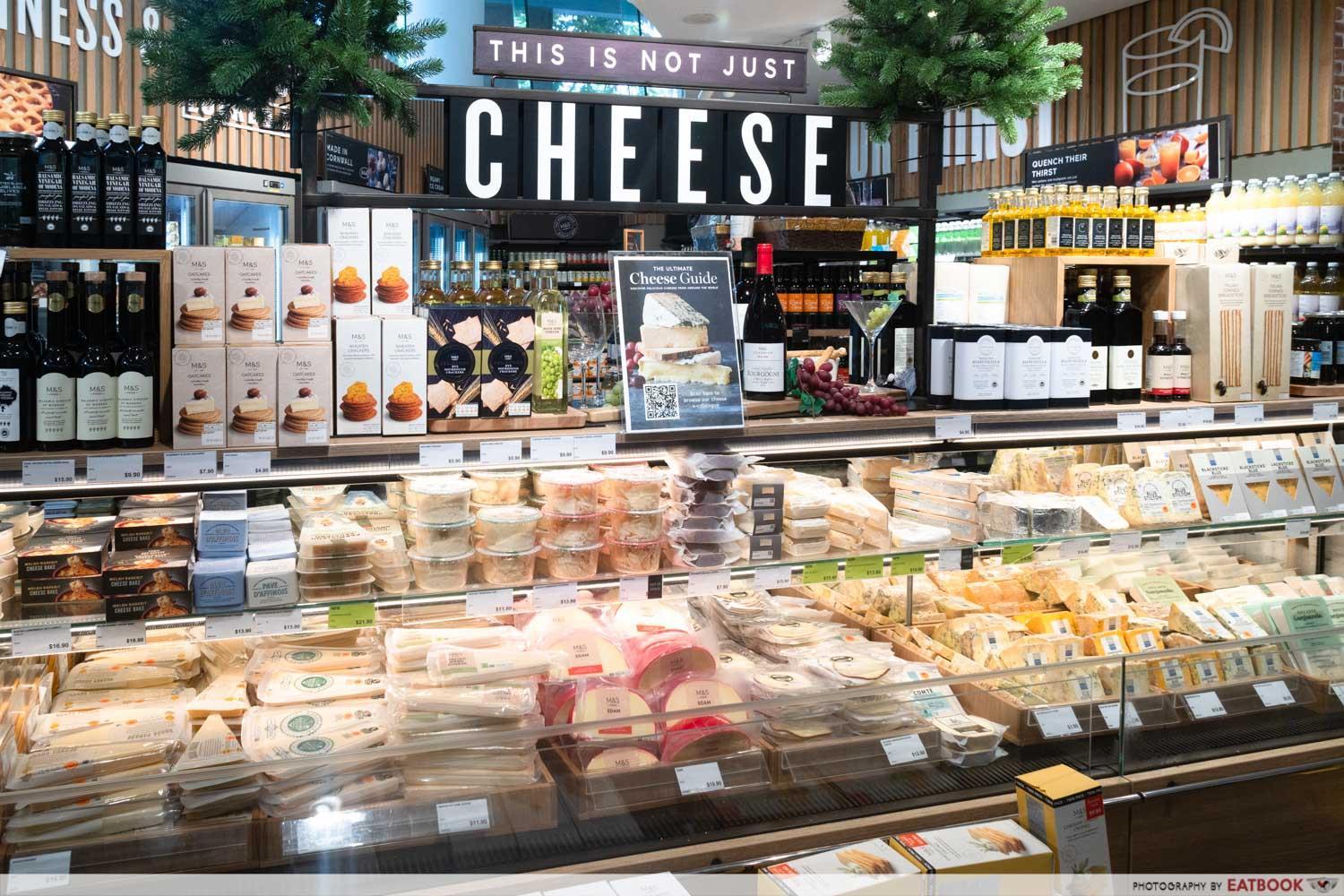 Level up your Christmas party game with Marks & Spencer's pretty range of Christmas goodies this year. A walk through the deli, cheese barge, snacks, and home sections reminded us of the outlets in the UK, thanks to the extensive plethora of goodies to shop from.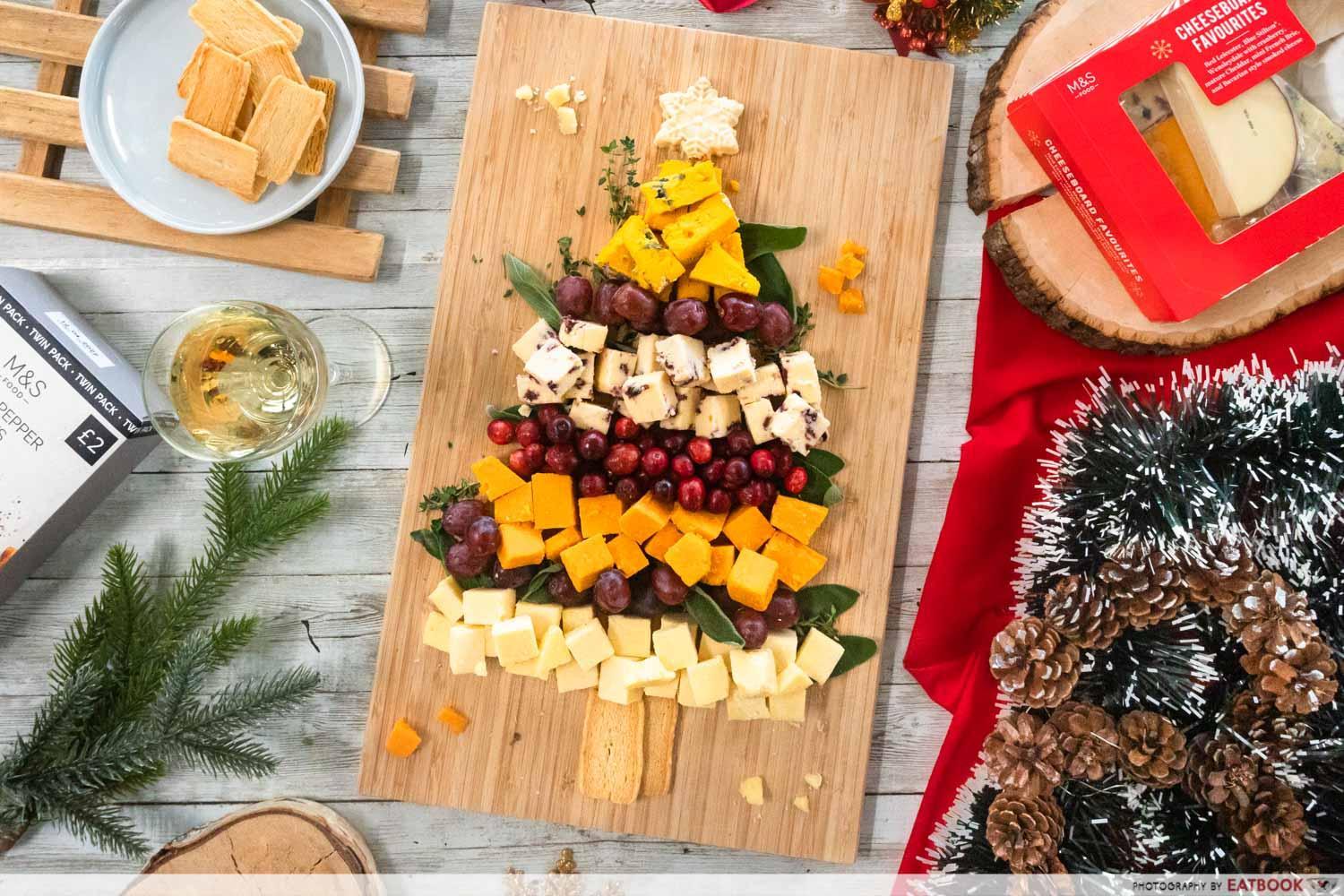 If you have canny guests coming over this Christmas, impress them with a fancy-schmancy charcuterie board as you start the party going. Embellish the DIY platter with a selection of cheeses ranging from individual blocks such as Somerset Brie ($15.90) and Mature Blue Stilon ($8.90), to easy assortment boxes priced between $13.90 and $29.90.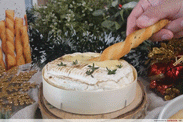 There are even options for hot, gooey cheese, including a classic Baking Camembert ($14.90) and one with sweet chilli for a kick of heat that is priced at $16.90. Simply pop it in a preheated oven for 30 minutes, flavour the block with honey, thyme, or chilli flakes, and watch the guests come back for seconds.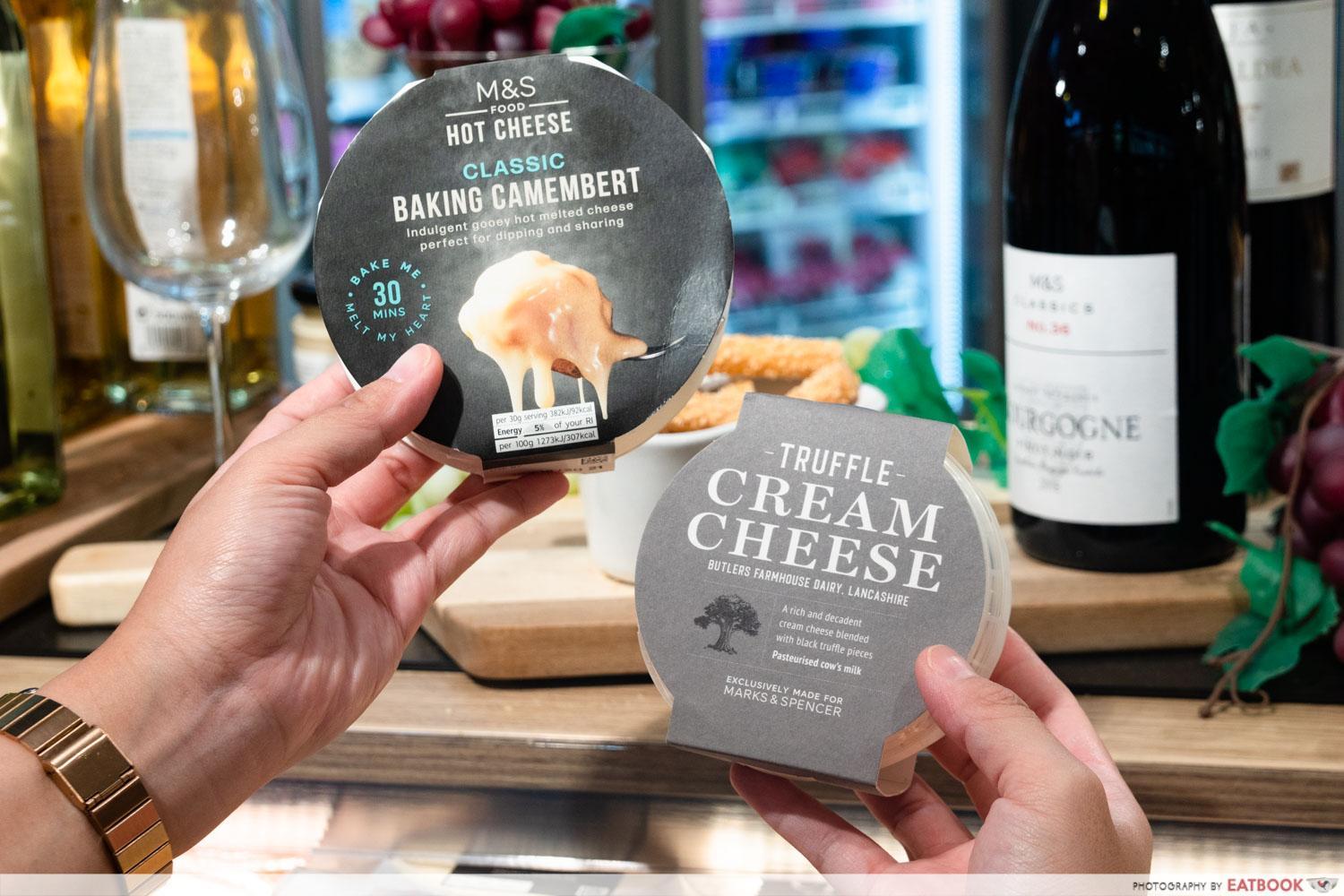 Those looking for trendy flavours can also try out their Truffle Mature Cheddar ($22.90), Truffle Cream Cheese ($15.90), and an interesting option of Marmite Cream Cheese ($12.90), which might even blow up on TikTok as we've seen before.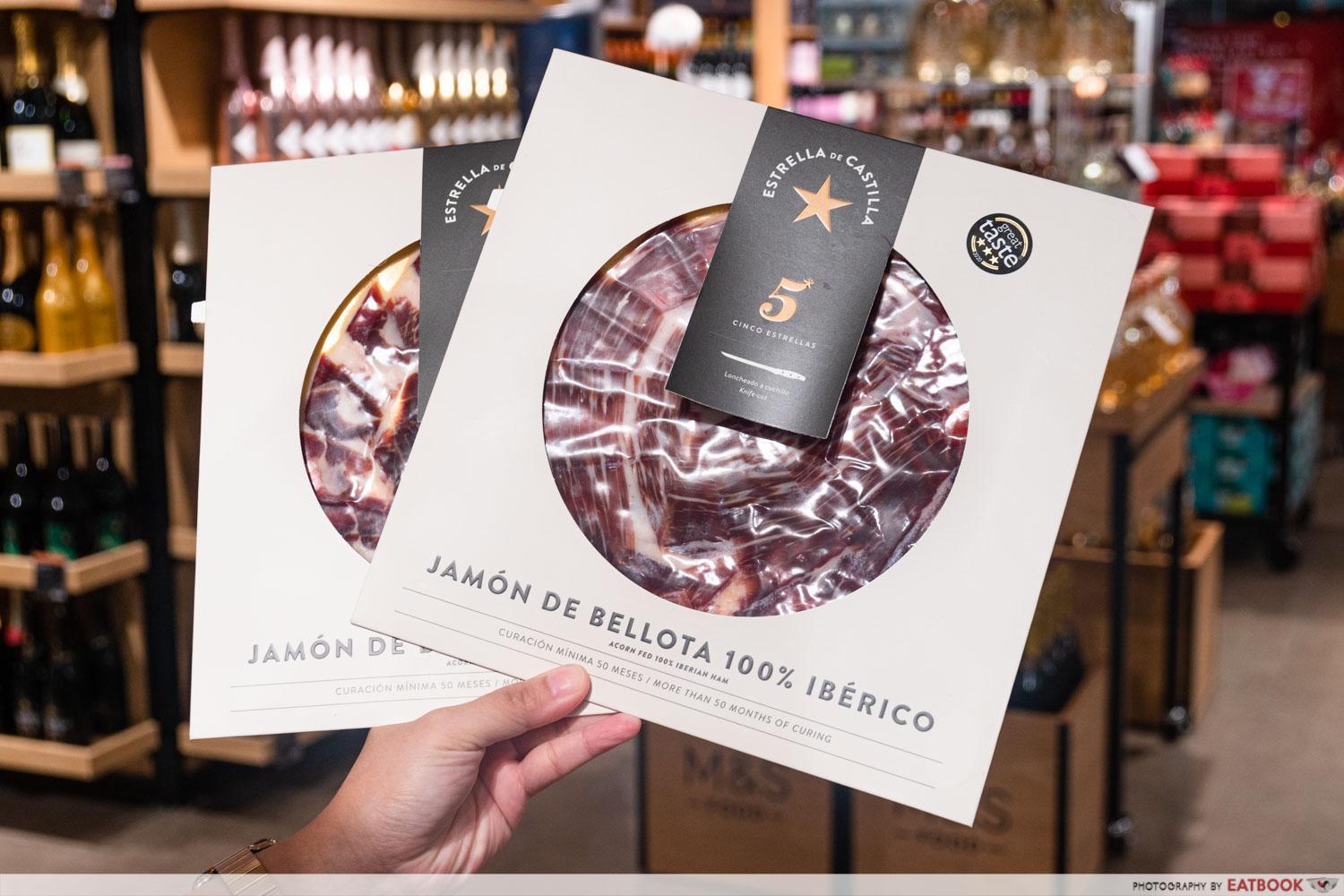 Add something savoury to the platter with their variety of prosciutto priced from $11.50, with some seasoned with truffle or balsamic vinegar. There are also options for jamón priced from $9.90, for those who are willing to get spendy this year.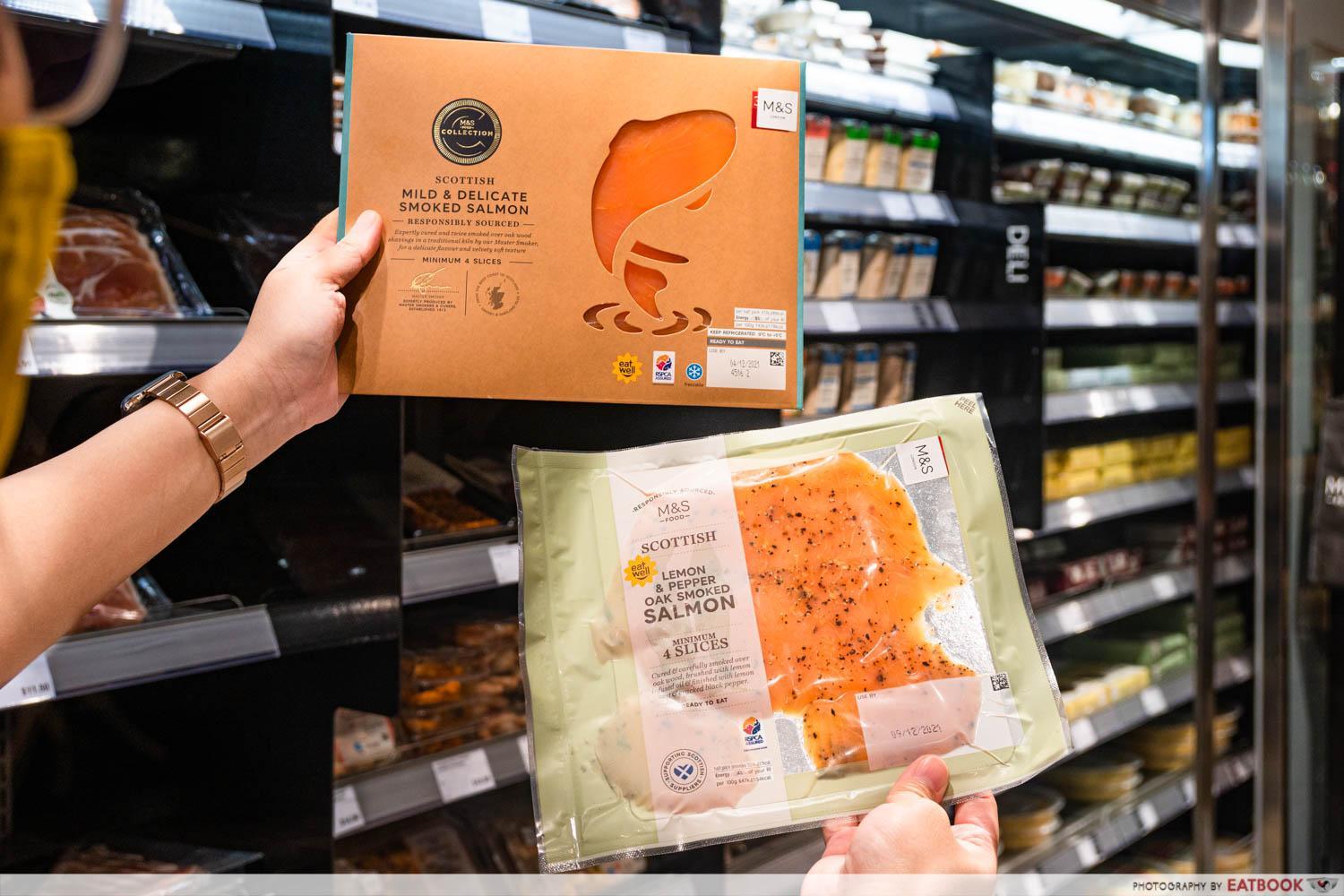 For a pop of colour and flavour, Marks & Spencer's Collection Scottish Smoky & Robust Smoked Salmon ($18.90) is a quality option featuring slices of fish smoked over whisky cask shavings. There is also a Lemon & Pepper Oak Smoked Salmon ($16.90) for those who prefer brighter flavours.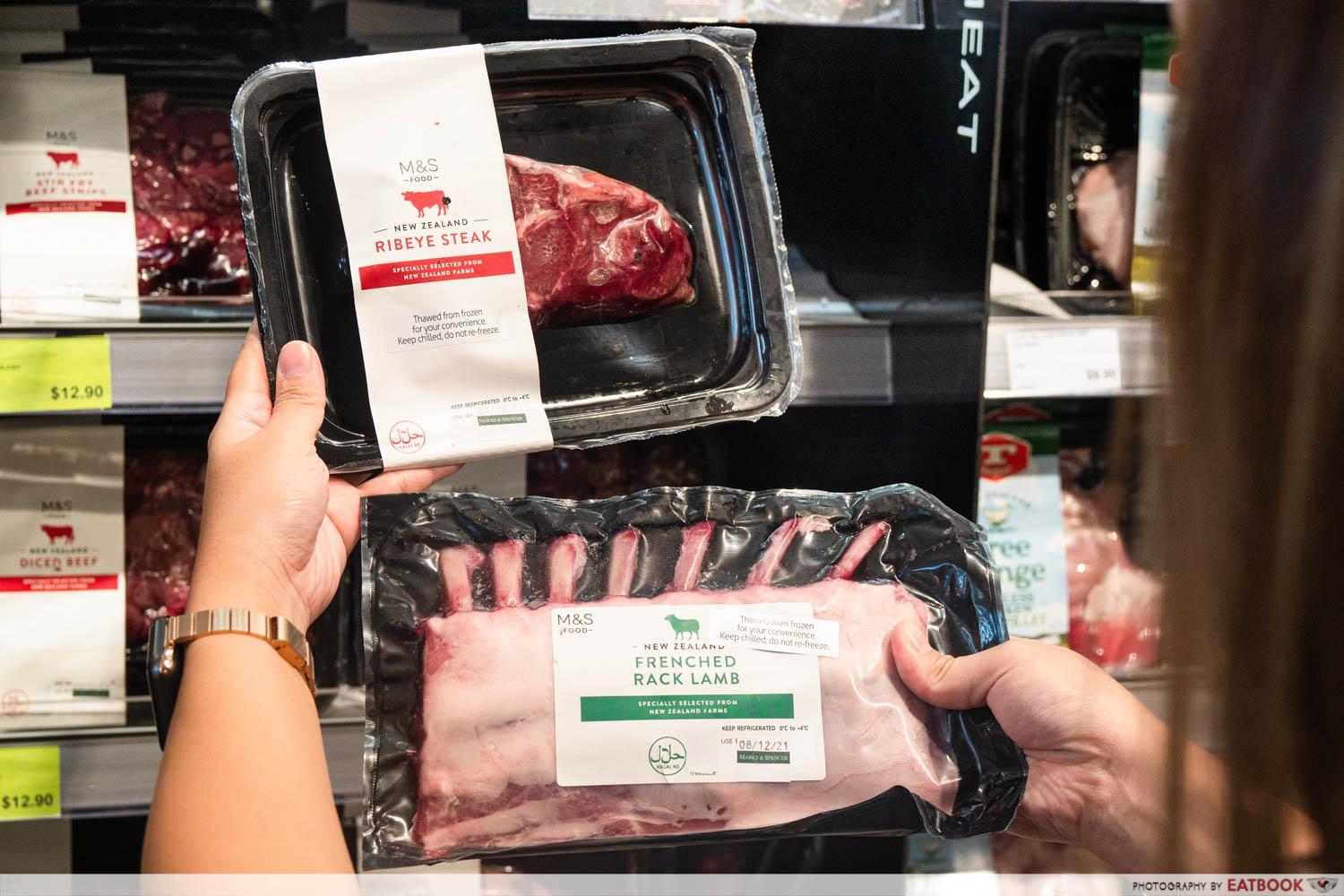 Instead of ordering your Christmas feast from start to finish, show your love through your food by cooking up a storm this year. 
Arm your kitchen with New Zealand-sourced beef and lamb from Marks & Spencer, including their Sirloin Steak ($13.90) and whole Frenched Rack Lamb ($29.90), which are definitely of good value. Alternatively, whip up a solid Christmas beef stew with the Boneless Diced Beef at $12.90 a pack.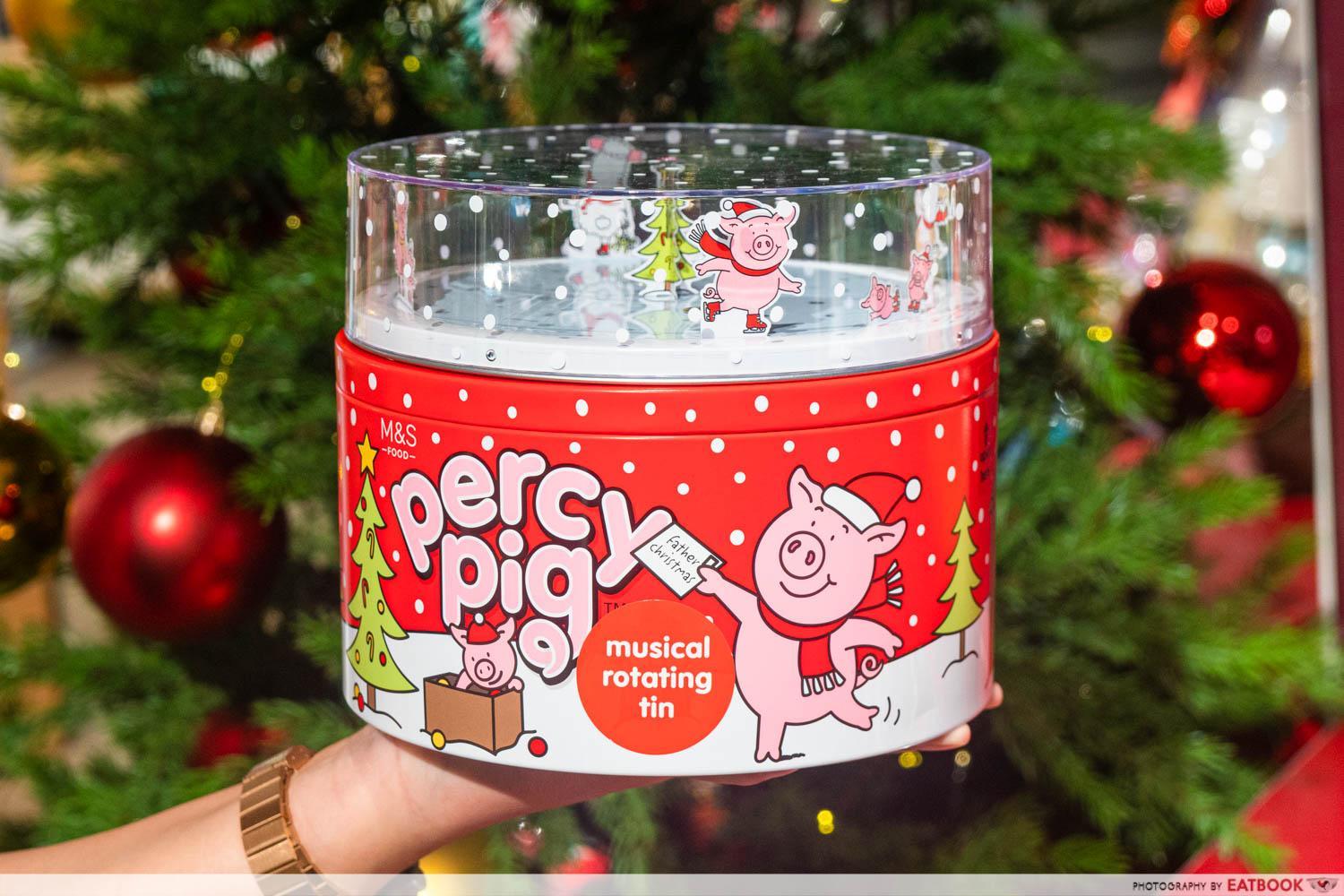 Of course, Marks & Spencer is also a haven for last-minute gift shoppers. See your Secret Santee's eyes light up as they unwrap a Percy On Ice Musical Rotating Sweet Tin ($39.90), which doubles up as an adorable festive musical box. For gifts under $30, there is also the Percy & Penny Vanilla Biscuit Tin ($24.90), Shortbread Light-up House ($24.90), Gingerbread Musical House ($24.90) and many more!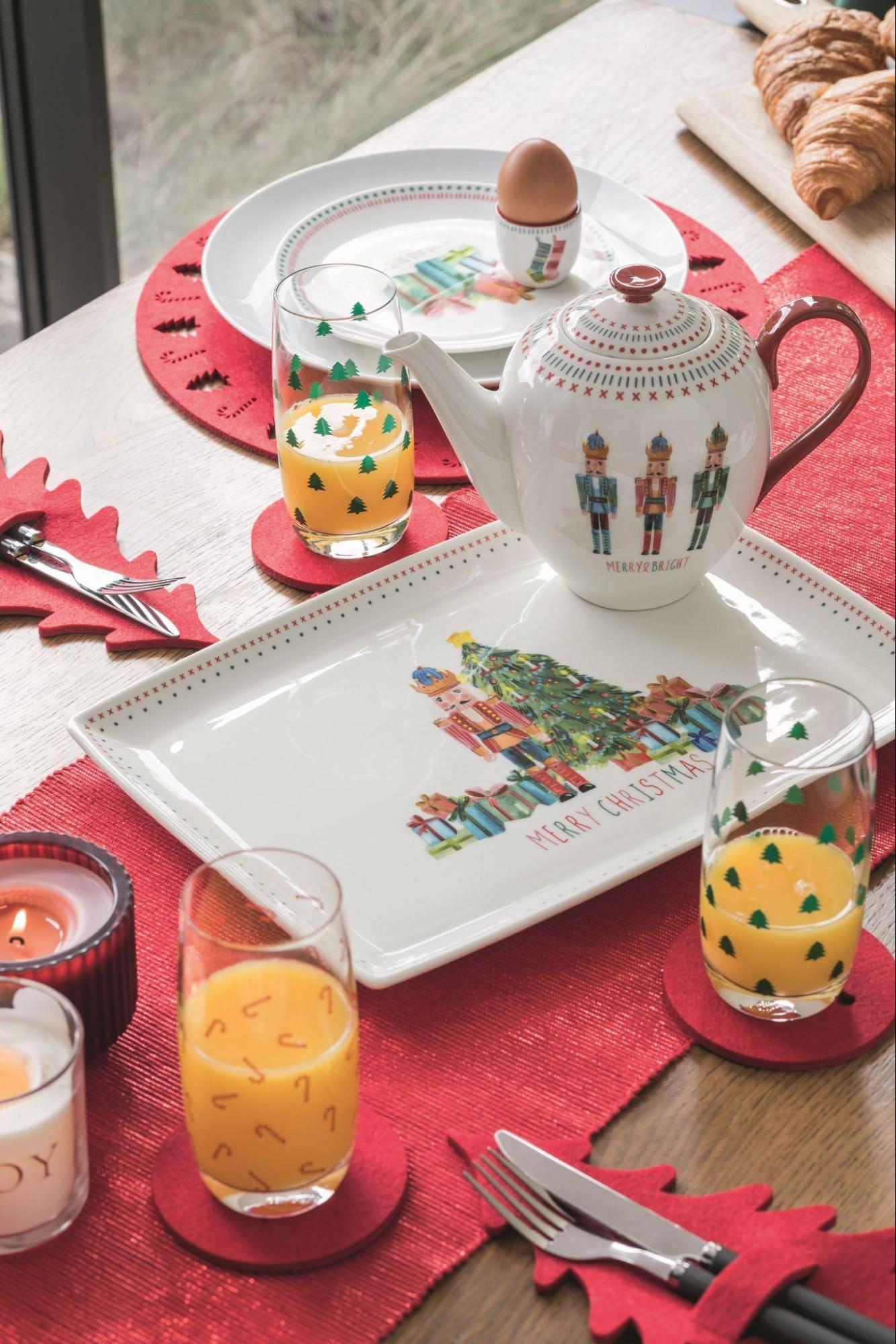 To feel the full spirit of Christmas, zhng-up your homes and table up with the festive tableware, also available in stores and online. From tartan napkins to glasses stencilled with adorable candy canes and Christmas trees, the options are unique and are worthy of an investment for this yearly affair.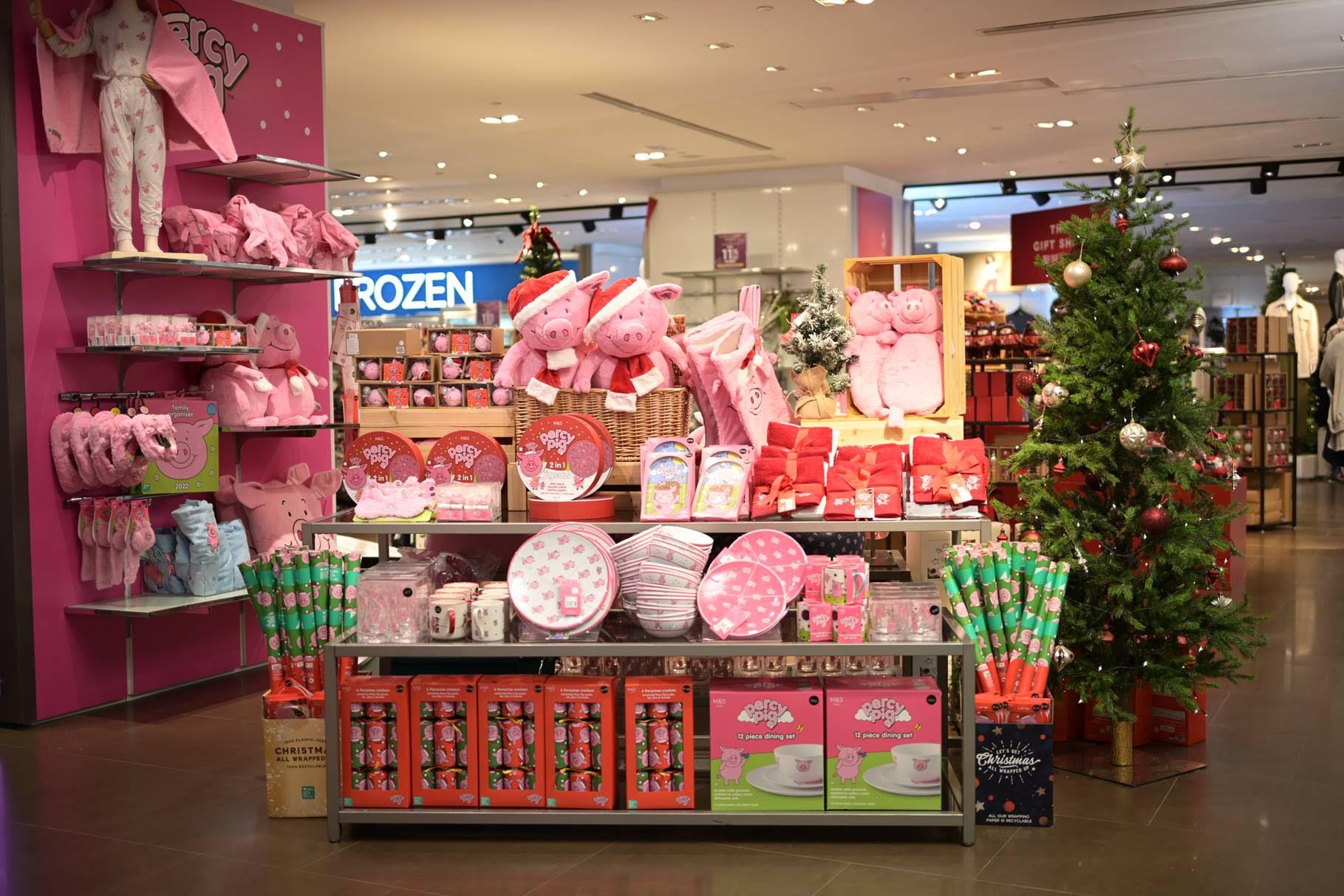 Your love for Marks & Spencer doesn't need to stop at their Percy Pig gummies. They now have a full range of Percy Pig merch, including a 60cm-tall Christmas Percy Pig Toy Plushie ($45.90), Percy Pig Hooded Towel ($39.90), and a set of four Percy Pig Tumblers ($39.90).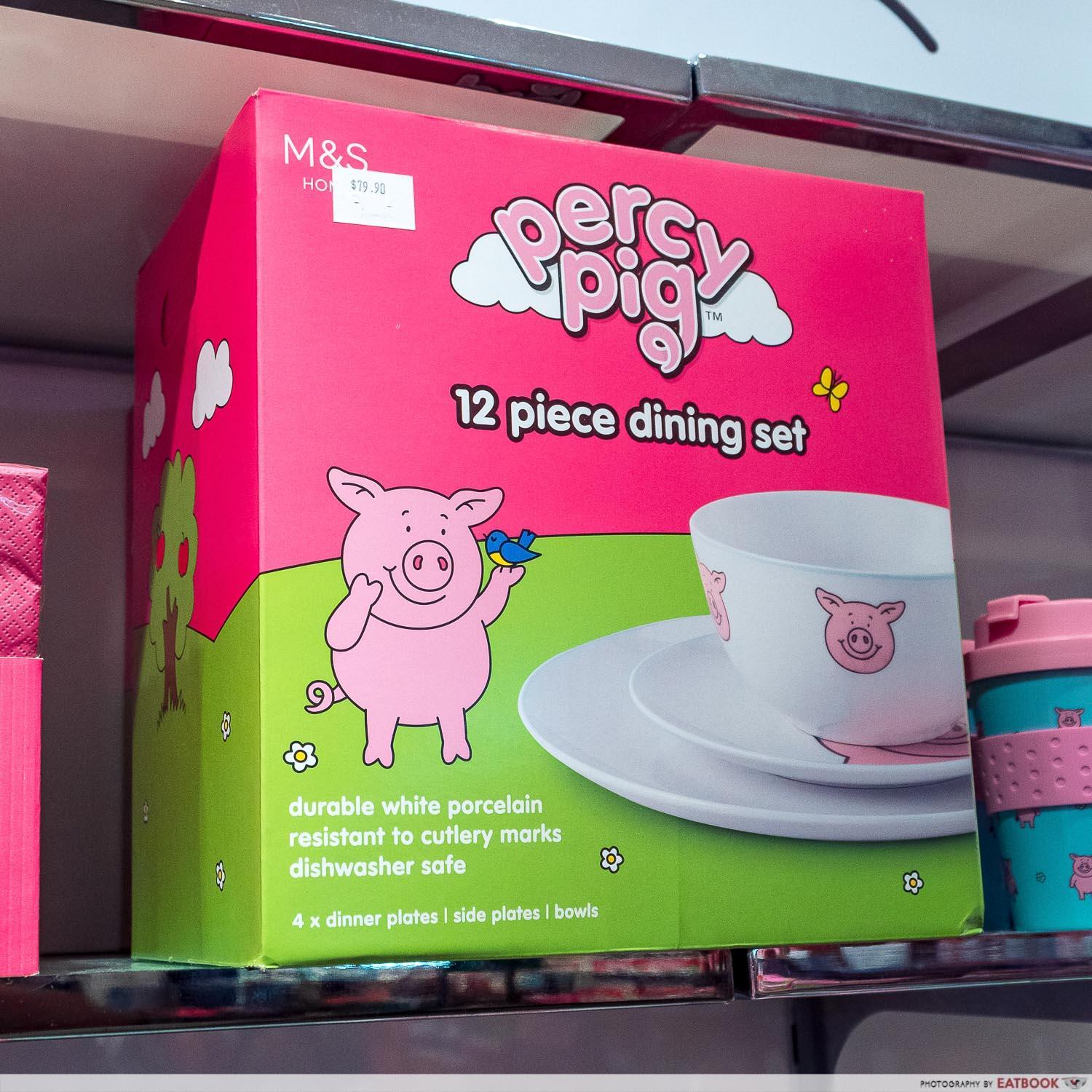 Apt for the kiddy's table is Percy Pig's pretty-in-pink dinnerware, or picnicware for something more disposable. In the same range are goodies that will make for good Christmas stocking stuffers, such as the Percy Pig Tea Towels ($25.90) and Percy Travel Mugs ($13.90).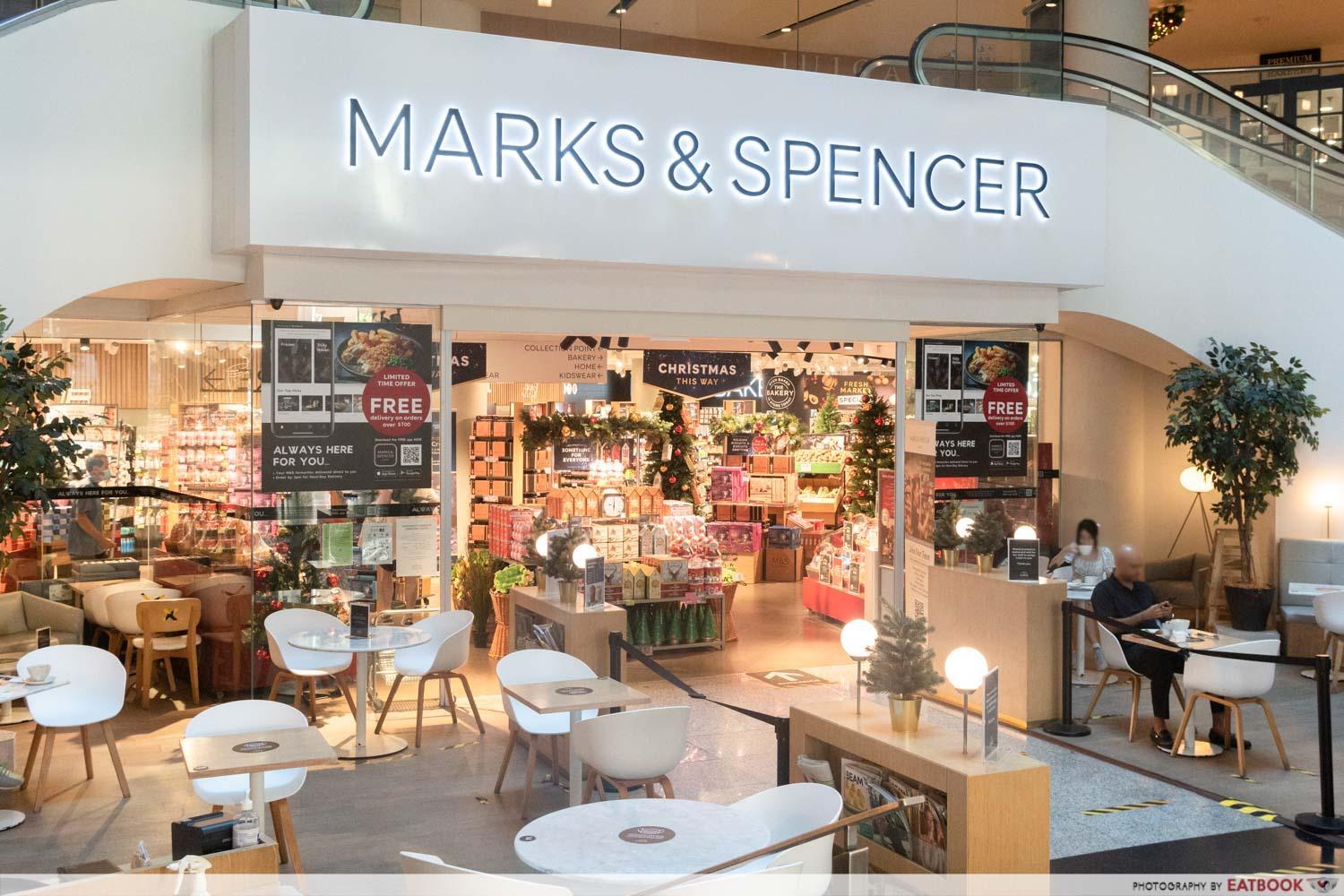 Marks & Spencer has really stepped their festive game with their wide array of Christmas offerings in Singapore this year. Shop in-store for the full experience, or download the first M&S App to shop in the comfort of your own home. Available for both iOS and Android phones, this app is easy to navigate and features everything from food to homeware. 
Photos taken by Melvin Mak.
This post is brought to you by Marks & Spencer.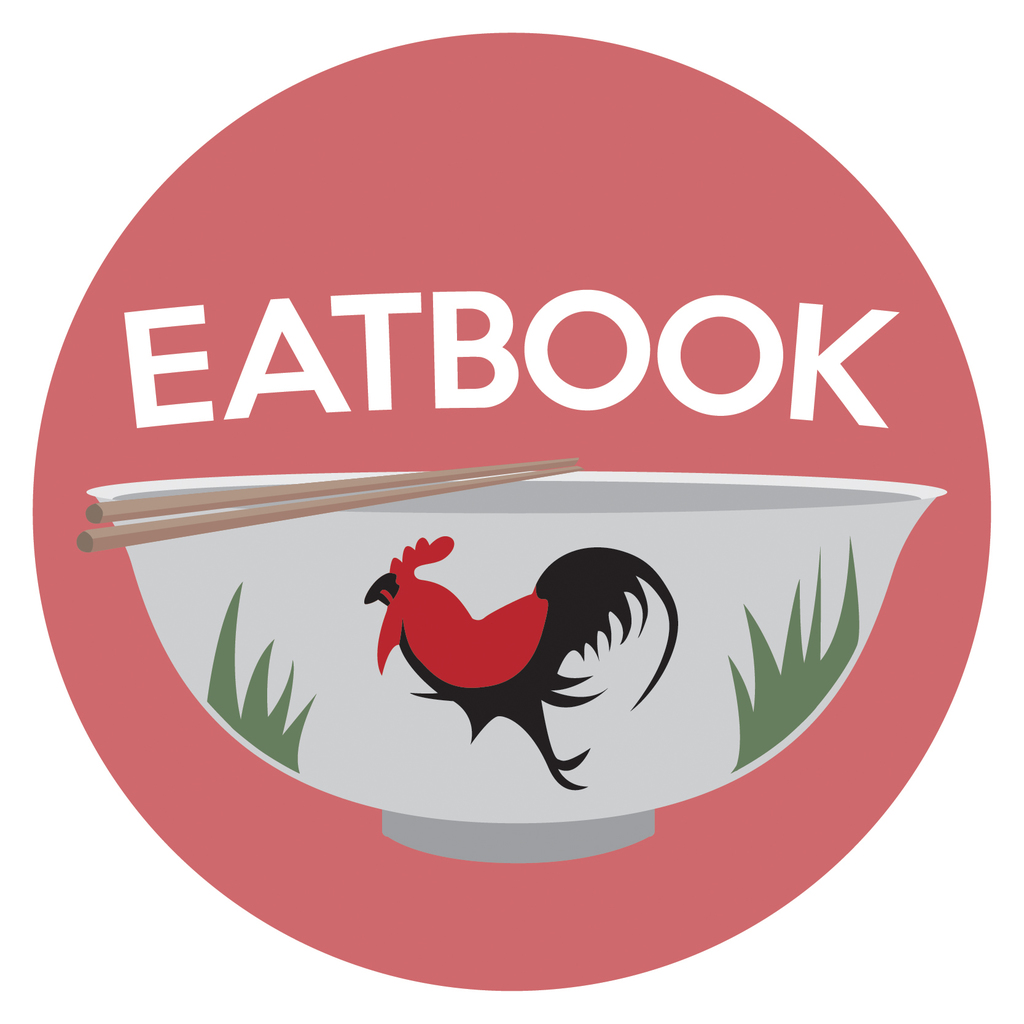 Drop us your email so you won't miss the latest news.