Matcha and houjicha fit for Japanese royalty
Update: Matchaya has a new outlet at The Cathay, #01-08.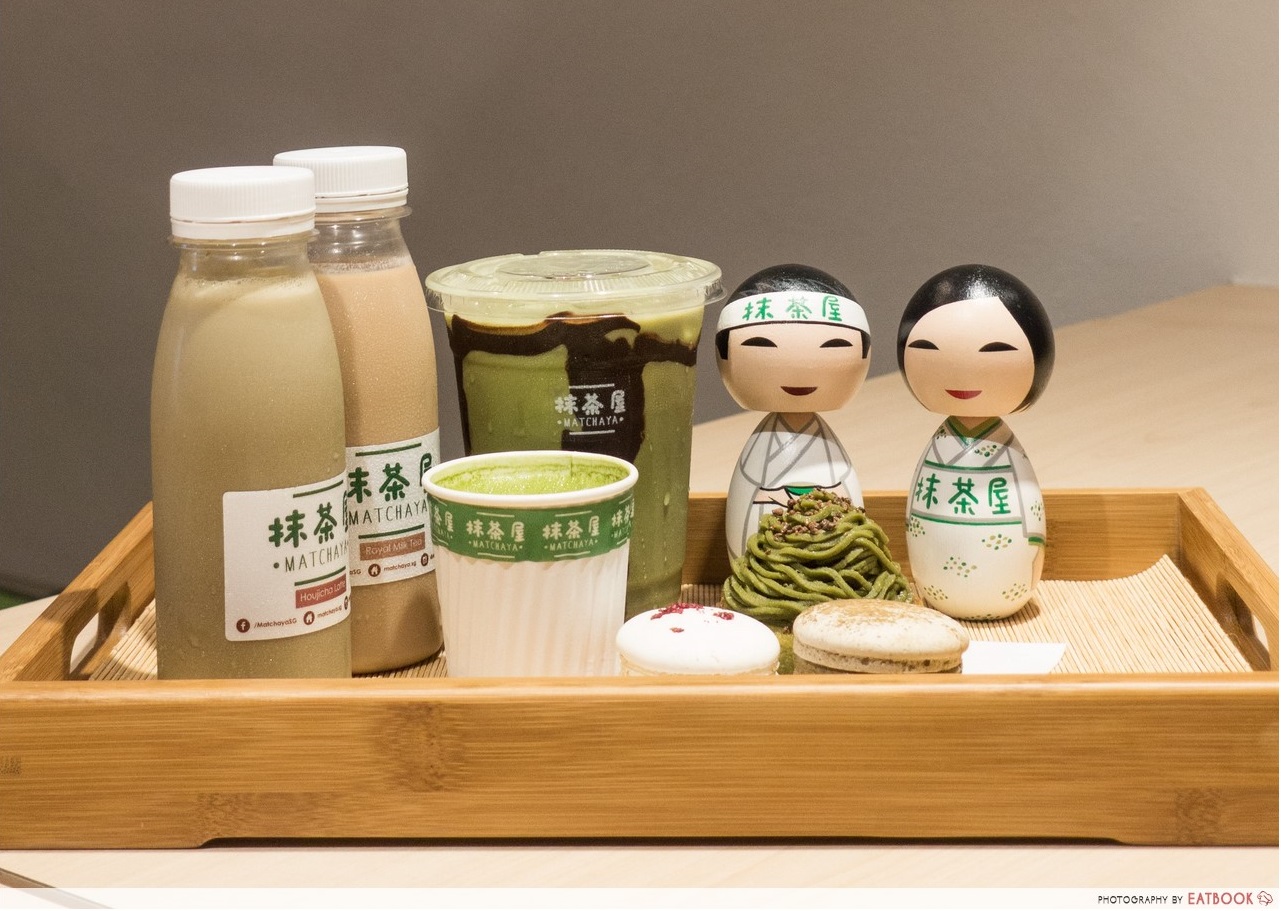 Matcha needs no introduction – you either love it, or you LOVE it. After attracting huge crowds at several pop-up events, Matchaya has finally established a permanent takeaway store at Tanjong Pagar. Owners Kevin and Kaelyn realised the lack of authentic Japanese tea in Singapore and decided to travel across different prefectures in Japan to hand-pick their suppliers. From milk teas to soft serve ice-cream and macarons, Matchaya is a true heaven for tea lovers.
Drinks at Matchaya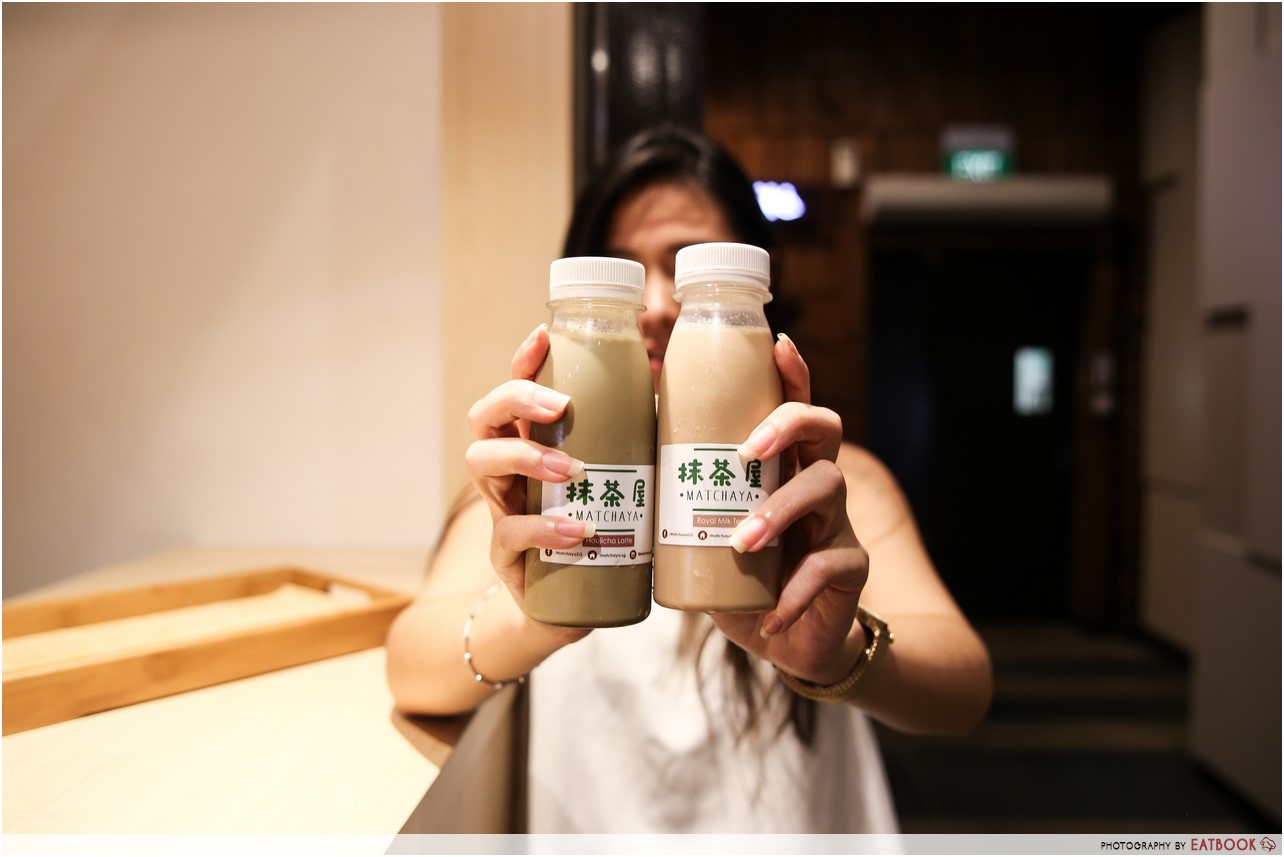 There are 4 flavours of milk tea – Matcha, Houjicha, Royal Milk Tea and Kuromitsu (brown sugar) – to satisfy all #milkteamonday followers.
The lesser known cousin of matcha, houjicha is a type of green tea roasted over charcoal. It has a distinctive flavour, and that came through in Matchaya's Houjicha Milk Tea ($4.50 for hot, $4.90 for cold, $5.40 for bottled).
I was planning to skip the Royal Milk Tea ($4.20 for hot, $4.60 for cold, $5.10 for bottled), but I'm glad I didn't. It's Kevin's personal favourite, and it became mine as well after I tasted this blend of milk and black tea from Hyogo. Light and smooth, this had a surprisingly sweet and floral aftertaste that you won't get at typical bubble tea joints.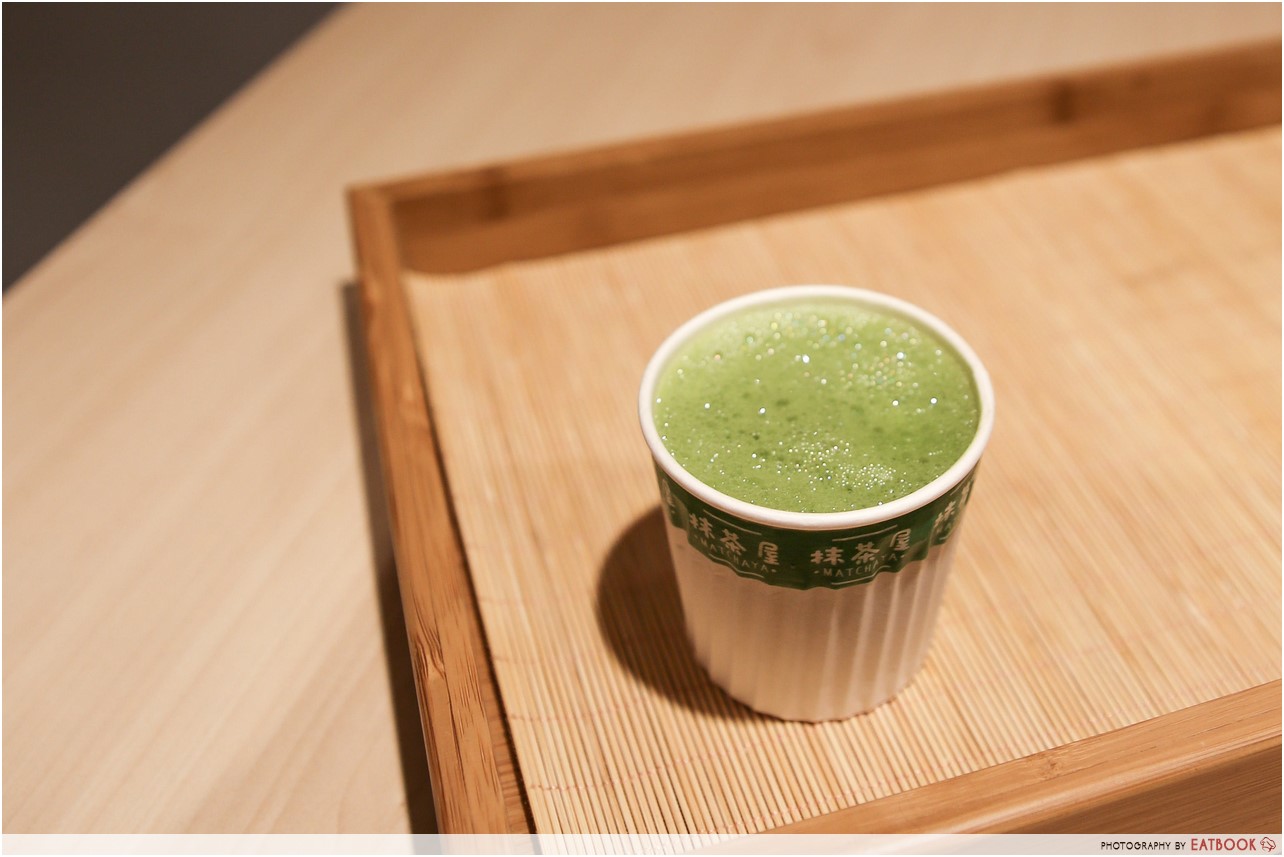 For those who want something warm, Usucha ($5.20) is a ceremonial grade green tea prepared by whisking matcha and 70ml of water between 70 to 80 degrees Celsius. Served hot, this tea is the ultimate palate cleanser. It is one of the more bitter items on their menu, and definitely reserved for purists.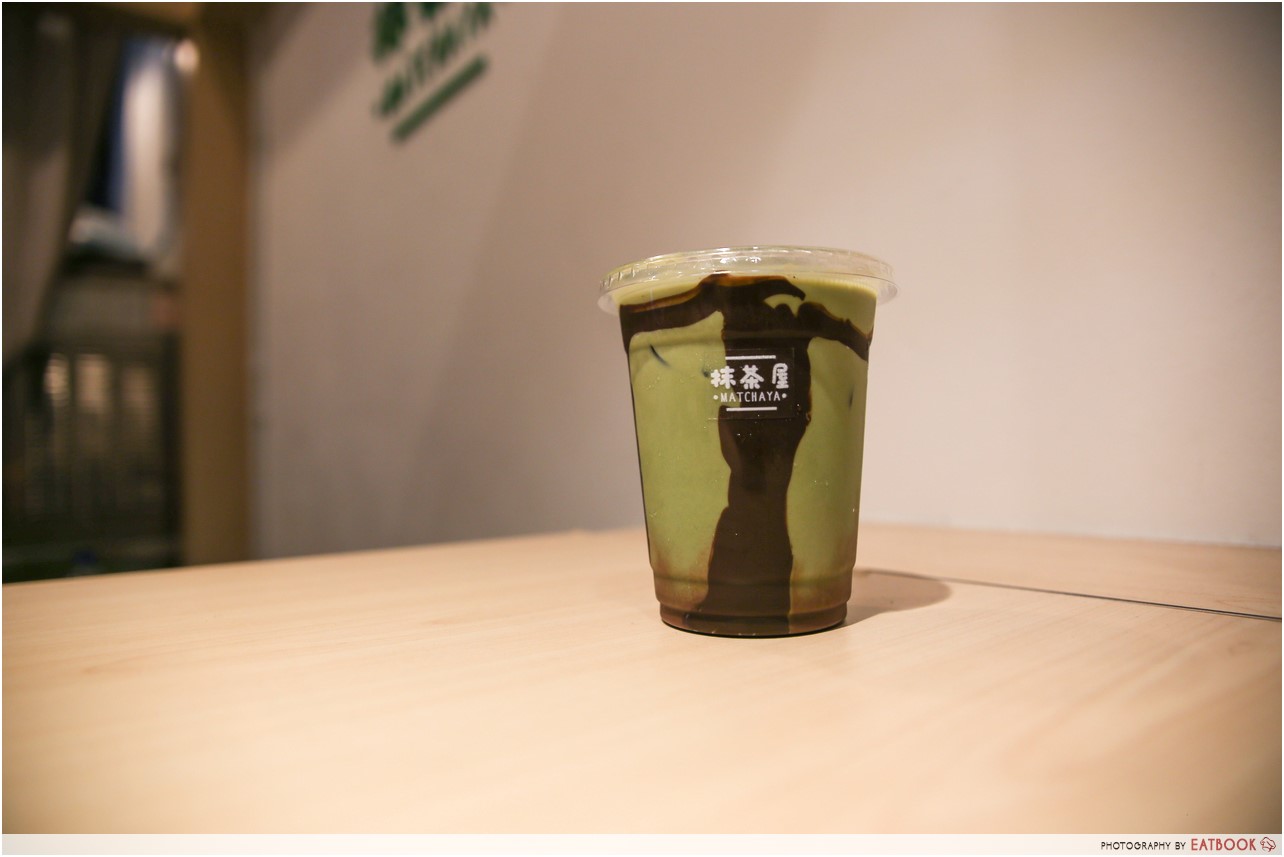 Chocolate lovers, this one's for you. Matcha choco ($4.50 for hot, $4.90 for cold, $5.40 for bottled) is matcha milk tea combined with a shot of nama choco – a dark and milk chocolate mixture. You can choose to drink the milk tea on its own before sucking up the thick chocolate residing at the bottom, or stir it all up and enjoy a smooth and full-bodied blend.
Desserts at Matchaya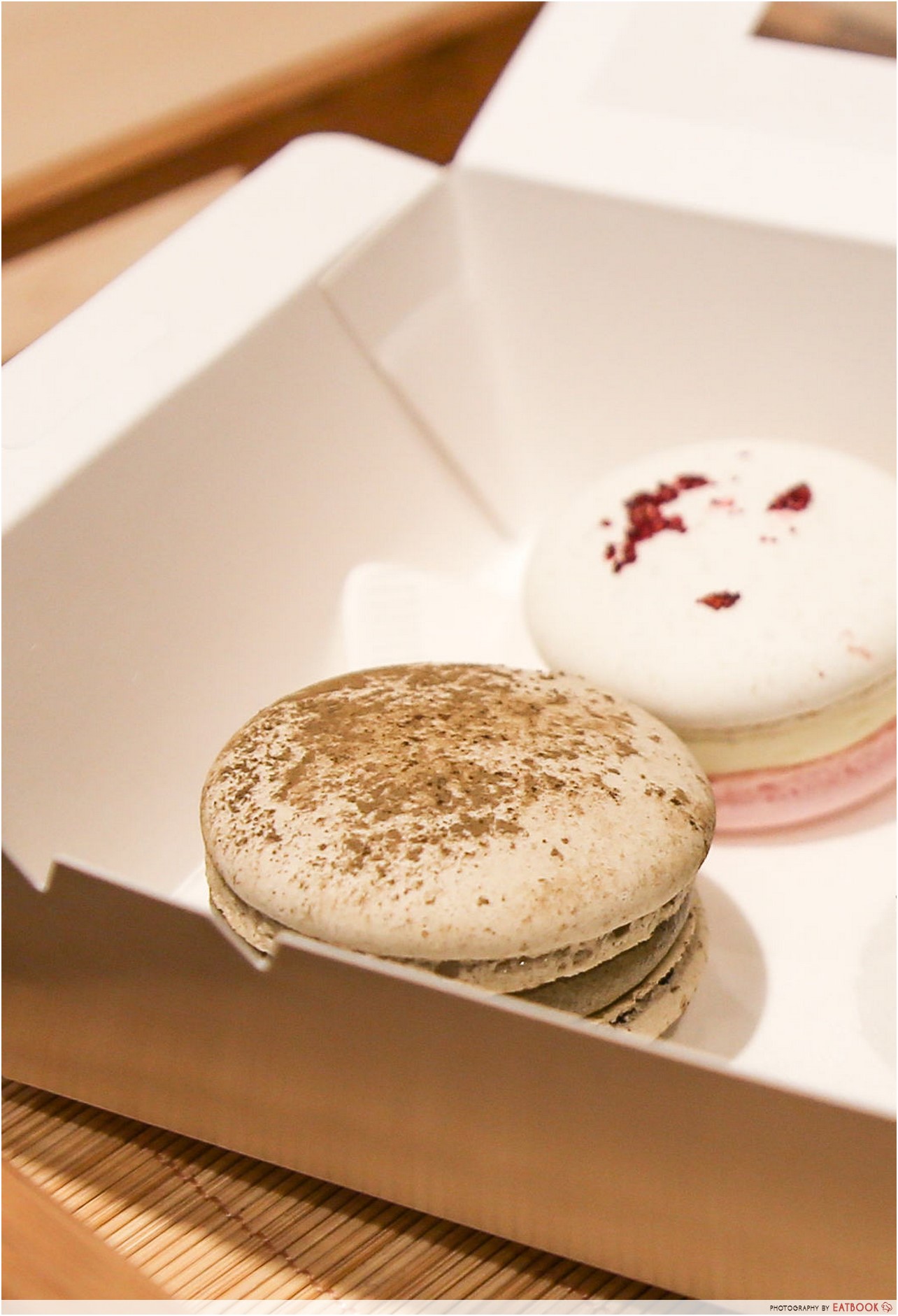 Matchaya's homemade recipe produces macarons with a shell chewier than typical macarons. Houjicha macaron ($3 for 1 piece, $8.50 for 3 pieces) has a slightly sweet filling that didn't overwhelm the roasted flavour of houjicha. A new flavour that has yet to appear on the menu is Lychee Rose macaron ($3 for 1 piece, $8.50 for 3 pieces). The fruity and floral flavours complement each other well, and this is definitely going on the list of my all-time favourite macaron flavours.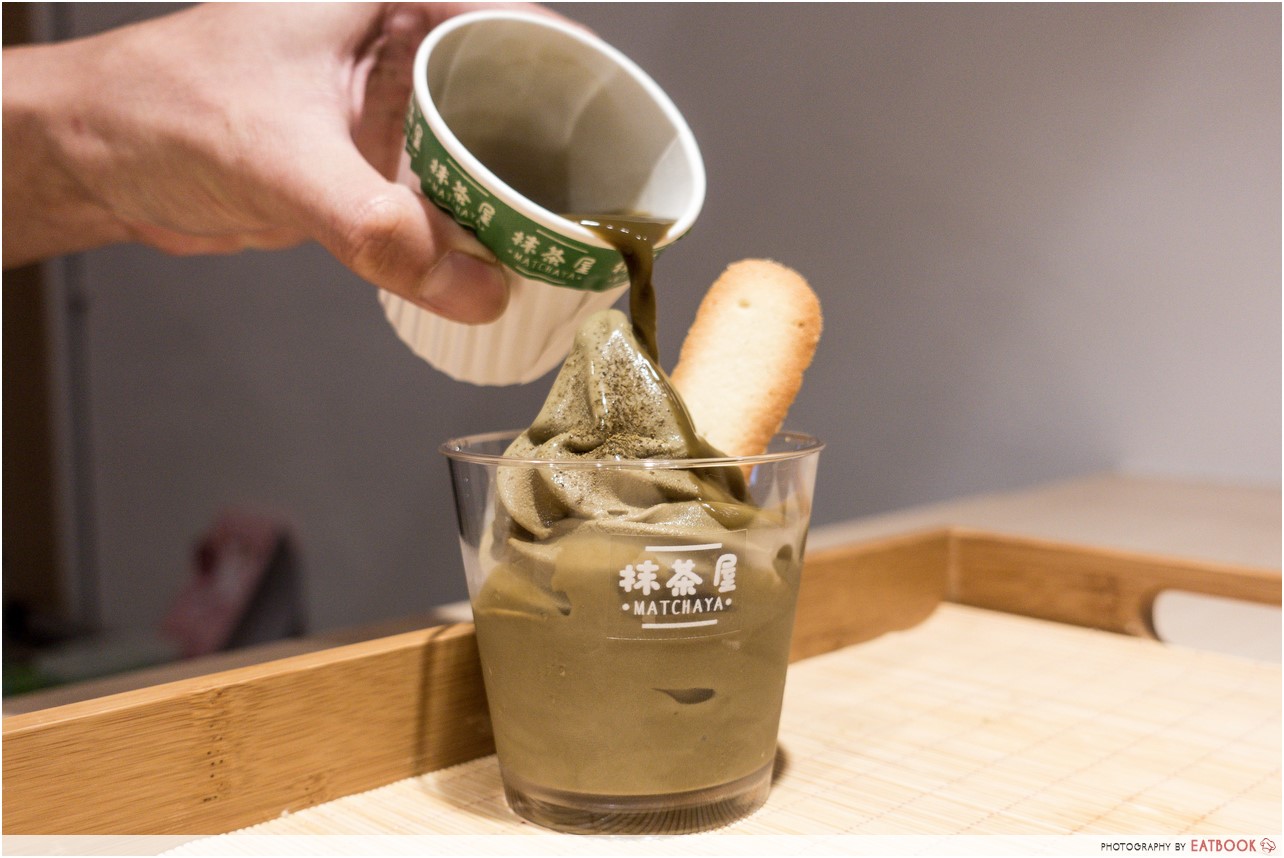 I've been seeing this Houjicha soft serve ($5.90) pop up on my Instagram feed, so I knew I had to give it a go. The creamy houjicha ice-cream is balanced in flavour, and has a mildly bitter aftertaste. It comes in a small plastic cup and is served with homemade langues de chat (cat tongue cookie). Make this a tea version of affogato by adding a shot of hot houjicha.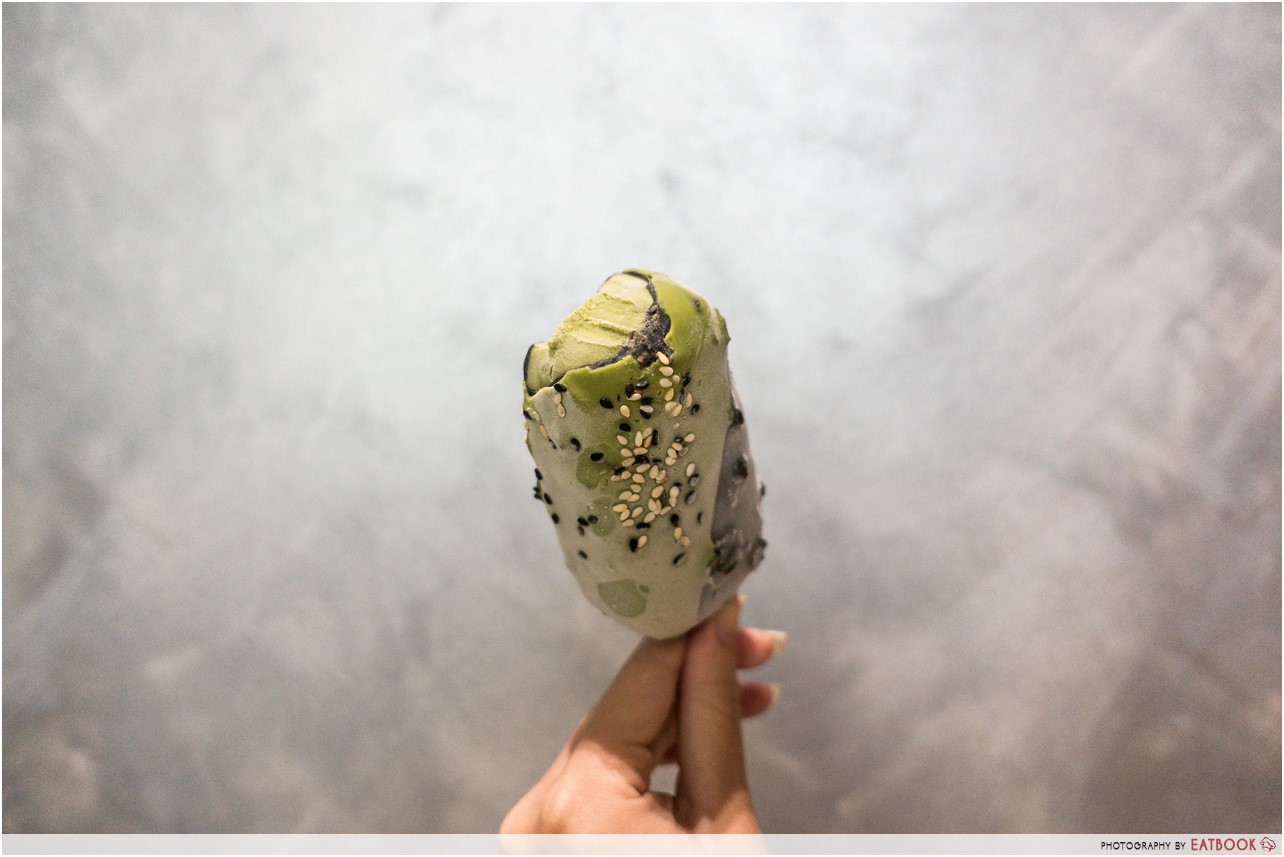 Neatly enclosed in coats of matcha and houjicha, Cha Cha Pop ($8) is a matcha ice-cream popsicle filled with feuilletine and topped with black and white sesame seeds. There is a strip of black molasses running through it for an element of surprise – perfect for those craving a cold and sweet treat! It is expensive for a popsicle, but the smooth combination of matcha-ice cream and a crunchy shell makes it a worthy splurge.
The Verdict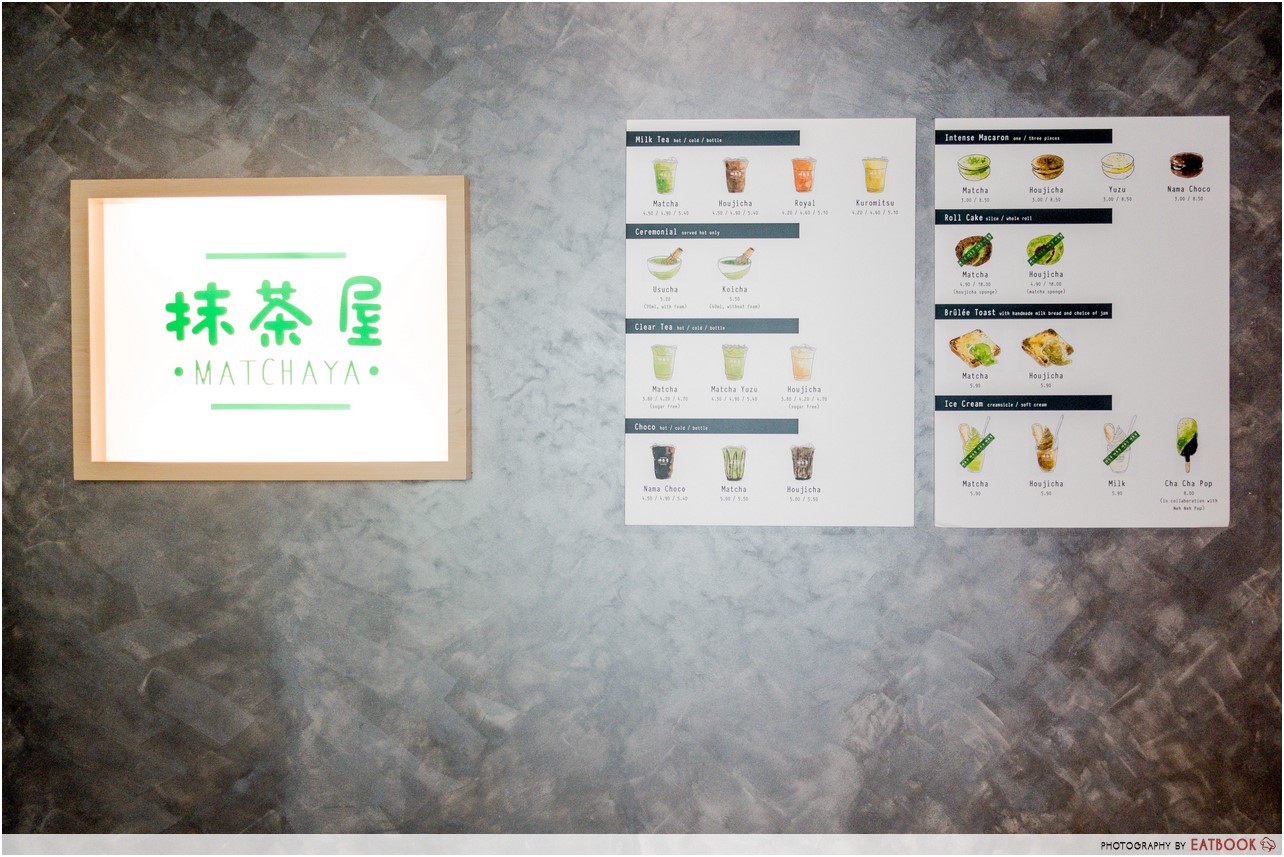 Matchaya has been one eye-opening experience for me. While satisfying my matcha cravings, it also opened up my mind to versatility of Japanese tea. Kevin told me there will be new items on the menu soon, and I'm definitely going to return to try those.
This is an independent review with all expenses borne by Eatbook.sg.
Summary
Pros
– Premium ingredients used
Cons
– No seating
– Expensive
Recommended Dishes: Royal Milk Tea ($4.20 for hot, $4.60 for cold, $5.10 for bottled), Houjicha Soft Serve ($5.90), Lychee Rose Macaron ($3), Cha Cha Pop ($8)
Operating Hours: Daily 1pm to 10:30pm
Address: 2 Handy Road, #01-08, The Cathay, Singapore 229233