New McDonald's Donut Sticks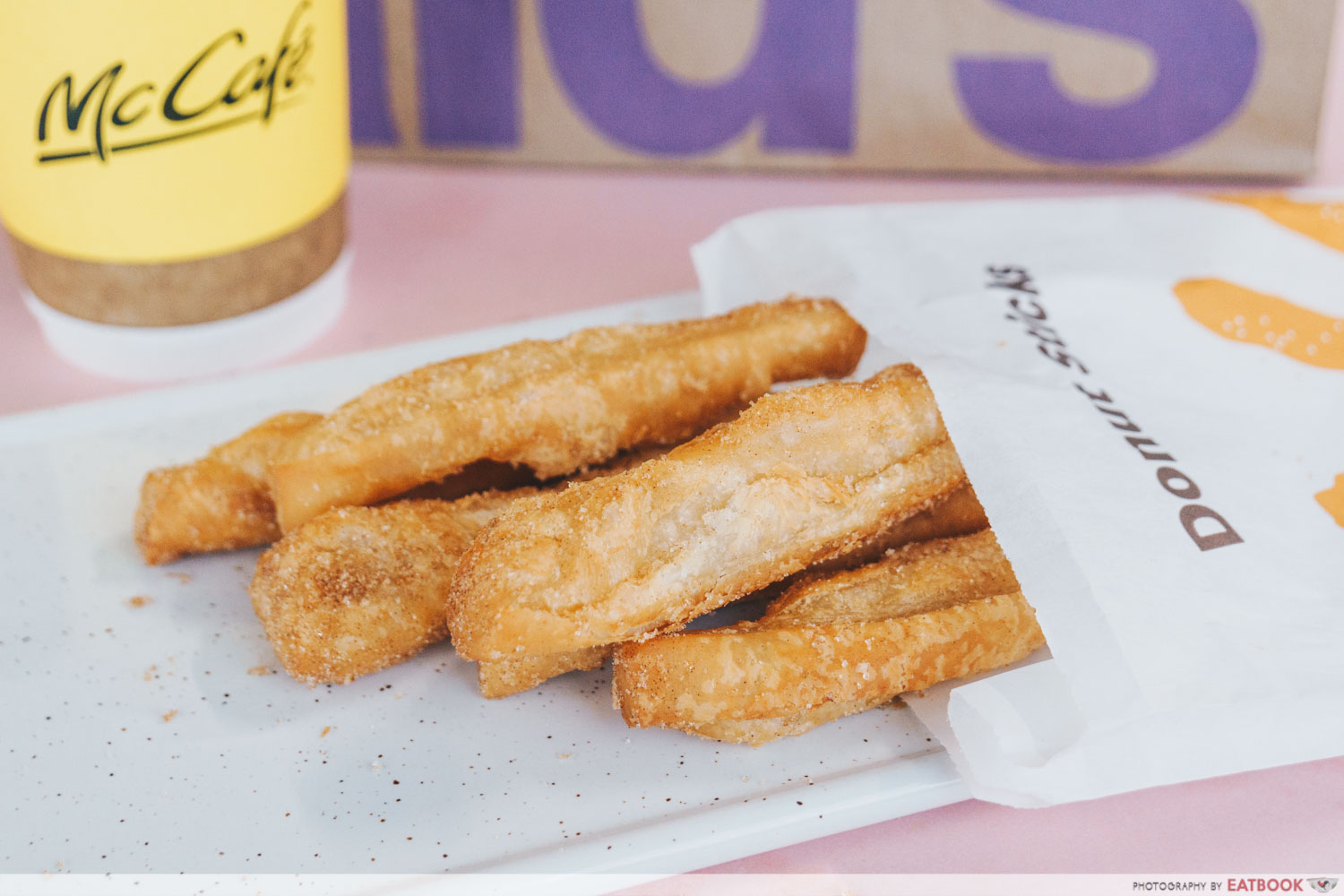 McDonald's has done it again by surprising us with something new on its menu. This time, it's Donut Sticks that is making its very first appearance in Singapore.
This new breakfast item comprises six golden brown dough sticks that are coated with cinnamon sugar. They're crisp on the outside and pillowy soft on the inside, and go great with your daily cuppa.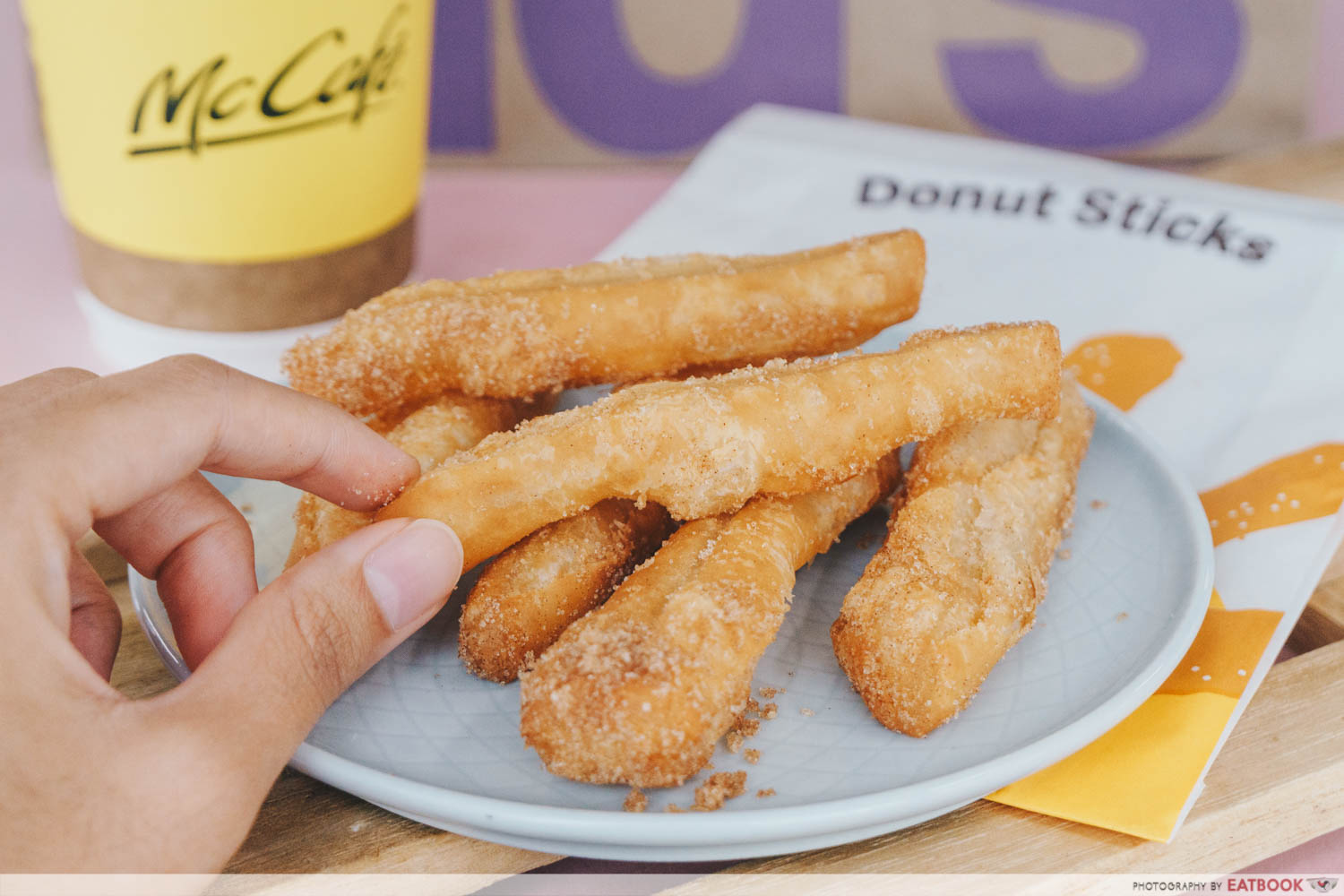 The Donut Sticks is priced at $2.20 for an a la carte purchase, but you can get it at $3 along with a cup of McCafe Premium Roast Coffee. They will be officially available from 27 February 2020.
Not gonna lie, these donut sticks first reminded us of the youtiao (fried dough fritters) from our favourite neighbourhood hawker stall. These are, however, way sweeter and shorter, and may remind some of churros instead.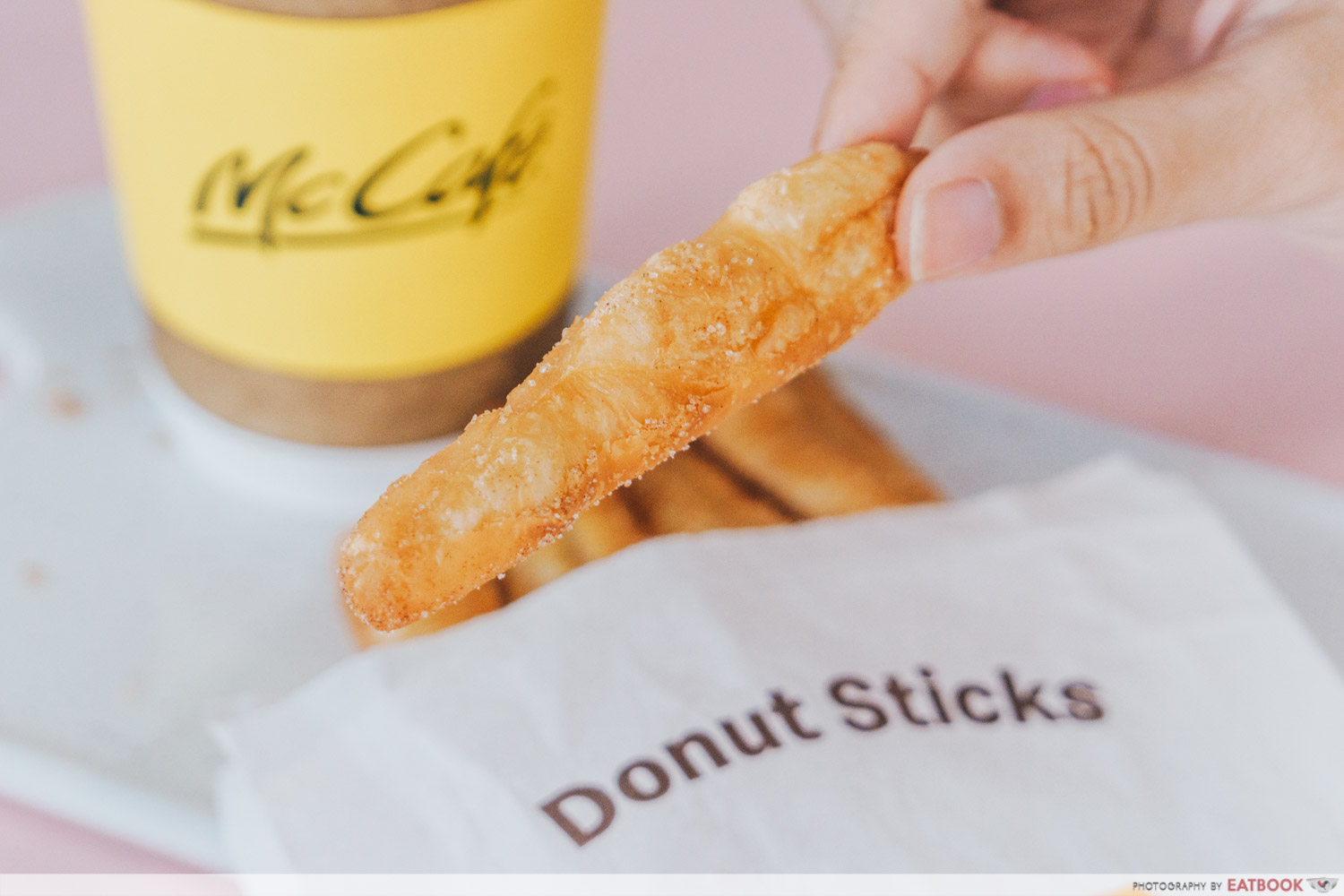 Get the new Donut Sticks at McDonald's during breakfast hours—4am to 11am daily—and you can purchase them at the fast food restaurant itself, McCafe outlets, via McDelivery or via GrabFood. It is available at all McDonald's outlets with the exception of the ones at Singapore Science Centre and LIDO.
The Donut Sticks is not unique to Singapore. It was released in the United States as a seasonal breakfast item in February last year, and was brought back late last year along with a new Cinnamon Cookie latte. McDonald's China also has something that's same same but different—youtiao. 
McDonald's McGriddles And Chocolate Pie Returns On 17 Feb 2020
In case you missed it, McDonald's has also recently brought back McGriddles and the popular Chocolate Pie. While it was once a breakfast-only item, the McGriddles can now be bought at all times, so you won't have to do that whole rise-and-shine thing just for it. 
If you're intending to try the new Donut Sticks, or you have that one friend who's just crazy about churros or youtiao, be sure to plan for a Macs breakfast session soon as there's no word on how long this new, seasonal item will last.