McGriddles returns to Singapore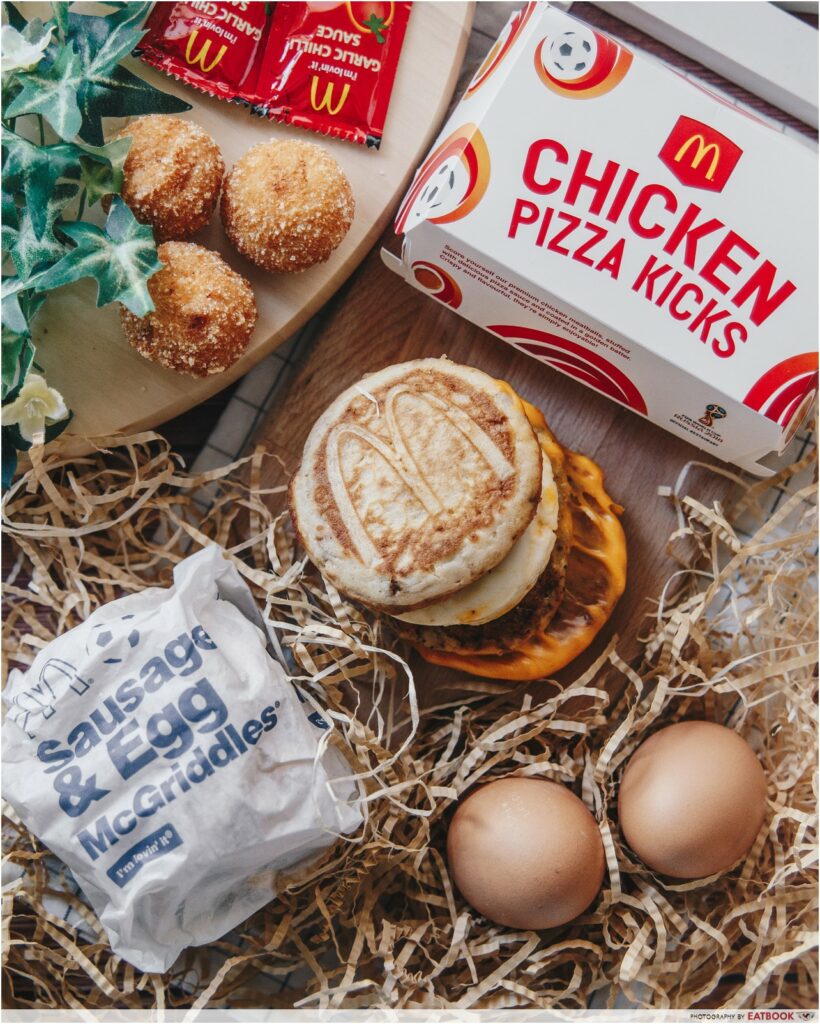 One of the greatest McMysteries ever is McGriddles being taken off the McDonald's menu in Singapore. We may never understand why, but it's all good, because McGriddles is coming back on 7 June! Plus, it'll be available all day, 24/7, so you can have it for breakfast, lunch and dinner.
In case you forgot what it's made of, McGriddles is a breakfast burger comprising a sausage patty tucked between two pancake griddle cakes. The highlight is the griddle cakes that taste like maple syrup; eating this is like eating the best parts of Big Breakfast and Hotcakes. There will be two types available, namely Sausage McGriddles with Egg (from $5.40) and Sausage McGriddles (from $4.20).
Coming along with it is the brand new Chicken Pizza Kicks (from $3.90), which are deep-fried chicken meatballs that come with tangy tomato pizza sauce inside! These fried morsels come a la carte, as well as part of the Happy Sharing Box (FIFA World Cup Edition) (from $13.65). The Happy Sharing Box includes 12 pieces of Chicken Pizza Kicks and eight pieces of McWings.
Another new item is the Party McFlurry, which is double the size of the usual McFlurry.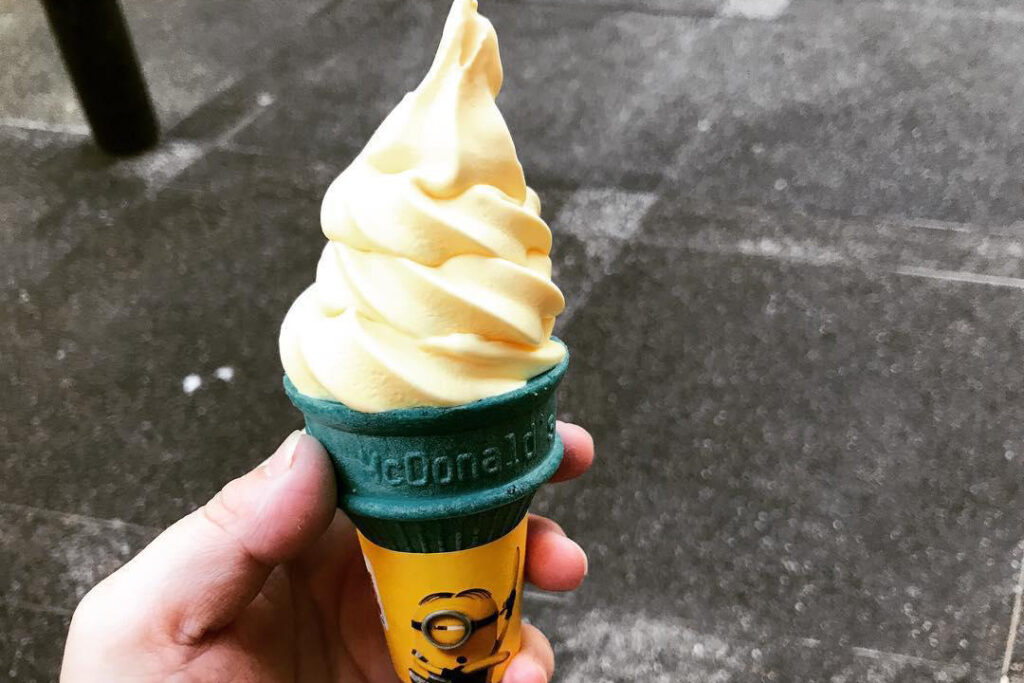 Image credit: @choongtingting
If you were a fan of the banana ice-cream from Macs, you'd be glad to know it's coming back as well. The Banana Cone (from $1) as well as Banana Shake (from $3.80) will be back at all McDonald's dessert kiosks!