McDonald's new Grilled Chicken Sandwich and P☺️tato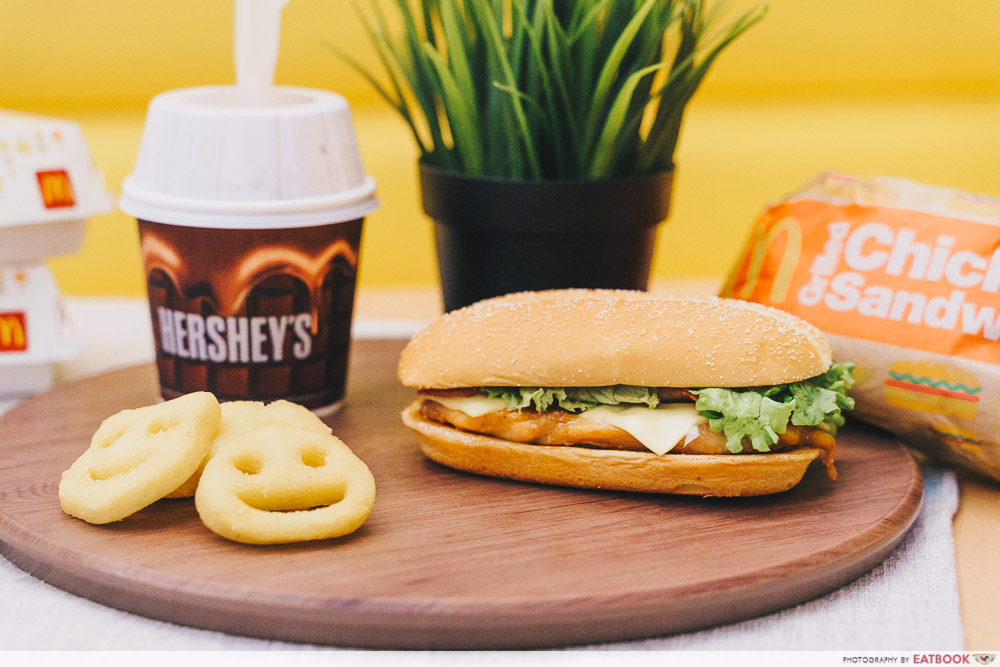 McDonald's seems to be on a constant roll these days, as new burgers and snacks have been popping up non-stop. Hot on the heels of the White Choc Strawberry Cream Pie is the new Grilled Chicken Sandwich (from $6.20 for a la carte).
Available only for a limited time, this sandwich comprises a thick and juicy grilled chicken patty, white cheddar cheese, and chicken bacon sandwiched between a fluffy semolina bun. It also comes with chargrill sauce to give it that smoky BBQ flavour. You can get the sandwich on its own or have it as part of an Extra Value Meal (from $7.90) from 26 September 2019 onwards.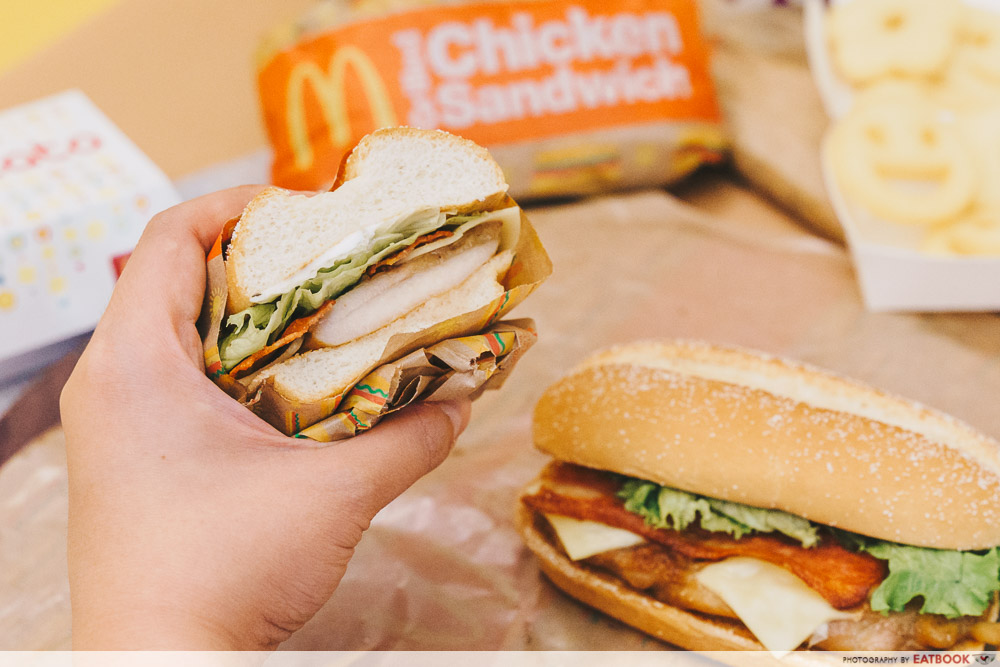 The tender grilled chicken, lettuce and soft bun create a medley of textures in every bite, while the crispy chicken bacon offers an added punch in flavour for all you meat-loving folks.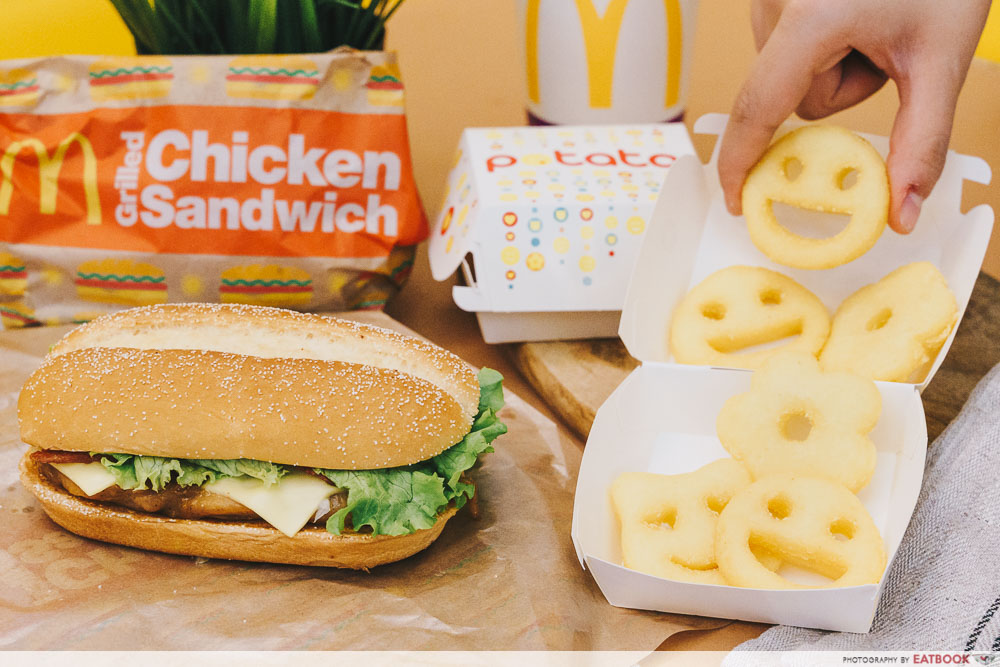 Along with the Grilled Chicken Sandwich comes their adorable P☺️tato (from $2 for six pieces for a la carte). This tasty twist to fries comes in six shapes that will be selected at random, so you'll get a surprise every time you get it. Crispy on the outside and finely mashed inside, this makes a great side to your meal.The P☺️tato is also available during breakfast hours if you want to start your day with some smiles!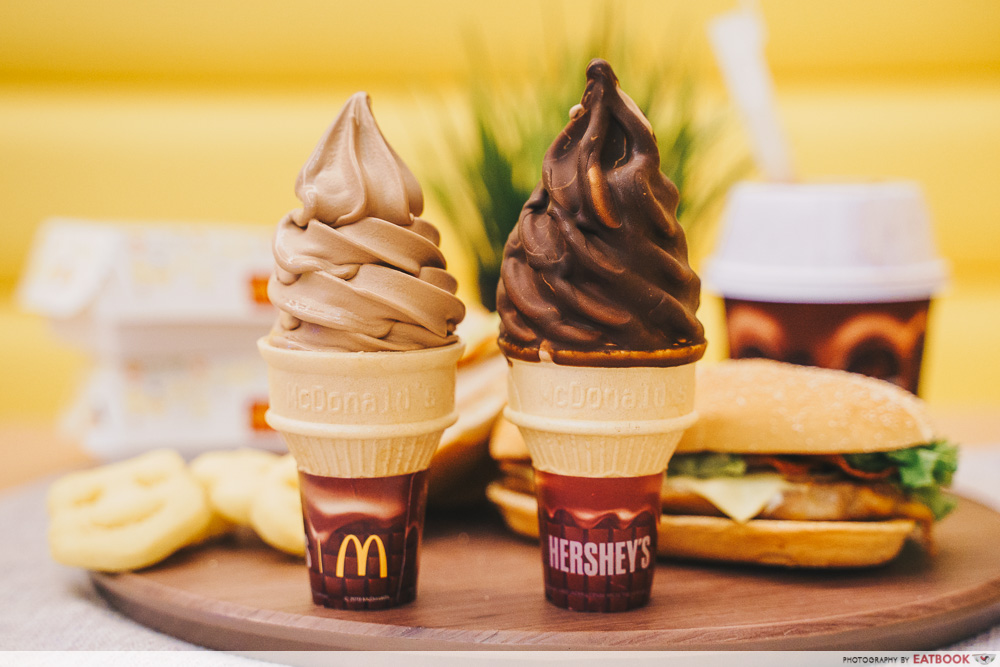 Those craving for a chocolatey treat can end your meal with the new Hershey's soft serve. Made with Hershey's chocolate, the dessert comes in a cone (from $1.40) and you can also coat it with a layer of chocolate. 
What I really liked was the Hershey's McFlurry (from $3.20), which has Oreo bits mixed into the rich soft serve. The Oreo bits add a tad of chocolatey crunch to the smooth ice-cream, making the kid in me crave for more even after I polished off the last bit. 
Get the Grilled Chicken Sandwich at all McDonald's outlets from 26 September 2019, 11am, onwards. P☺️tato is available all day starting 26 September 2019. The Hershey's soft serve is now available at all McDonald's outlets and dessert kiosks.
Photos taken by Pichan Cruz.
This post is brought to you by McDonald's.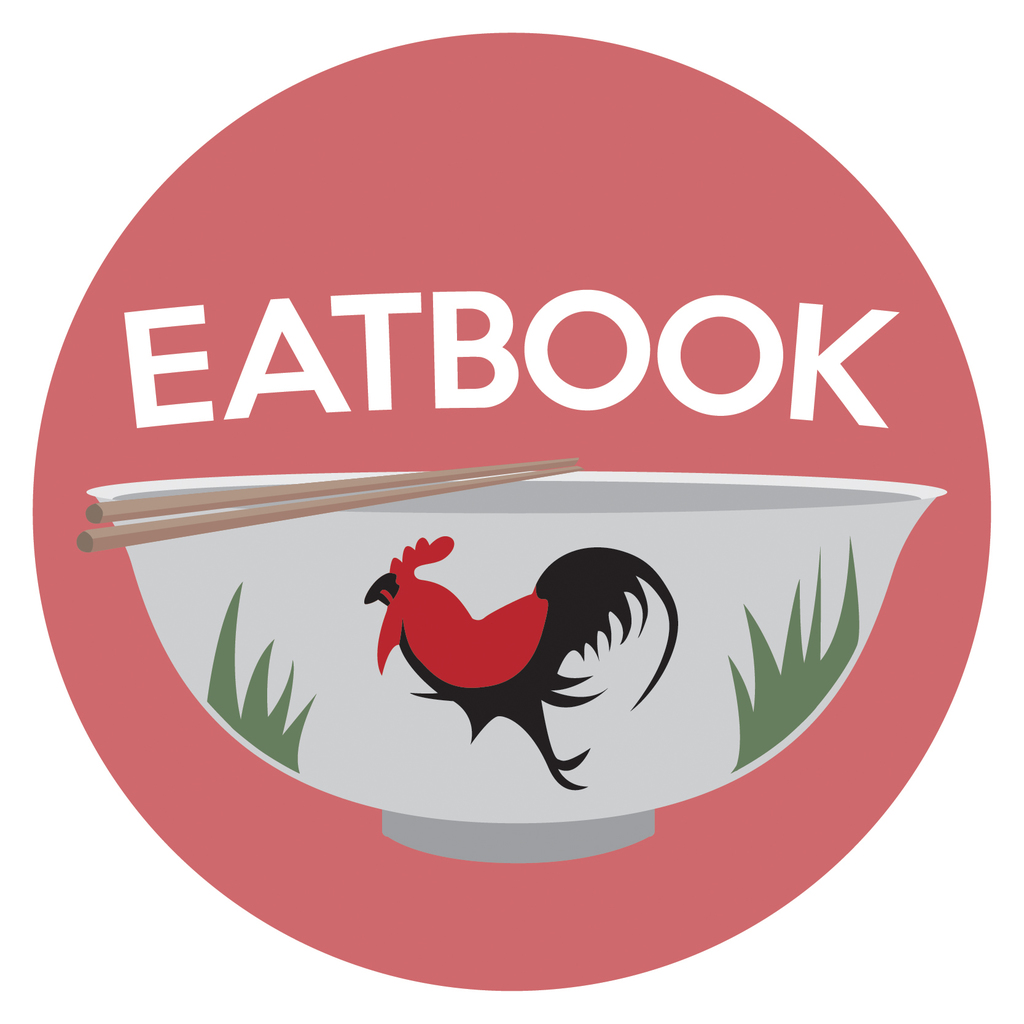 Drop us your email so you won't miss the latest news.