Har cheong gai chicken cutlet at McDonald's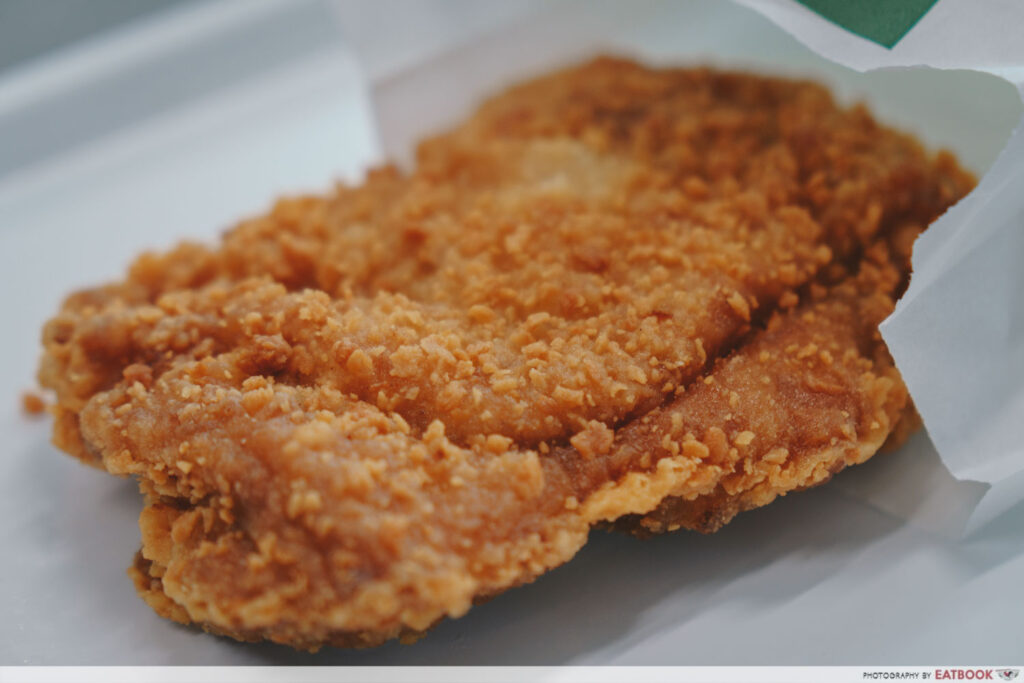 There's no rest for the product development team at McDonald's, as they just launched an all-new har cheong gai chicken cutlet –  known as Prawn Paste Chicken Cutlet – on the menu!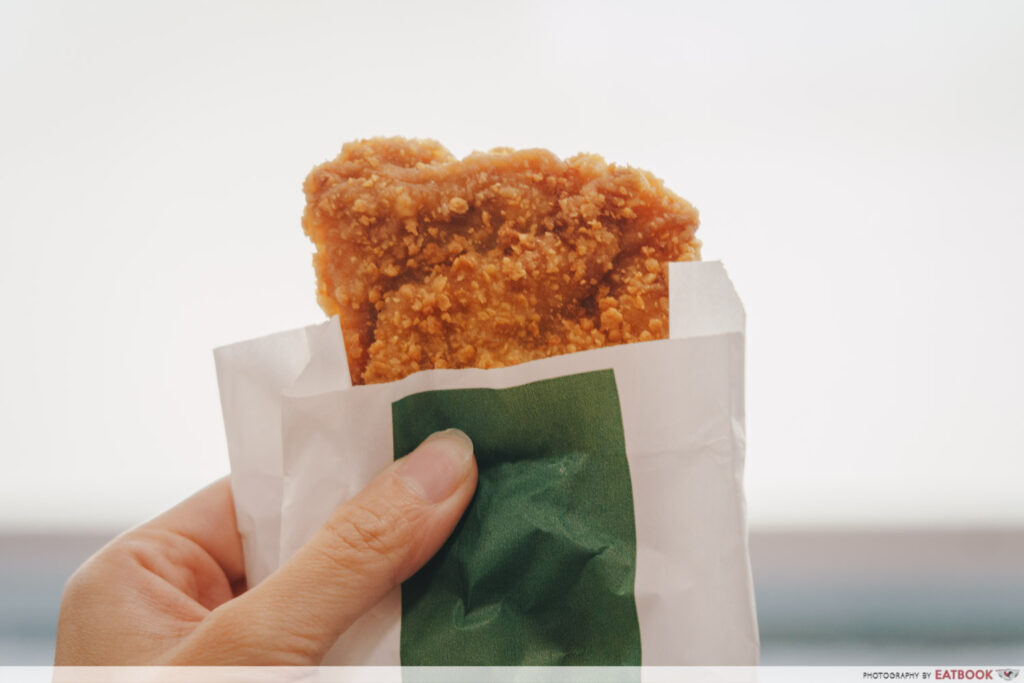 Released together with the highly sought-after My Melody Food Holder, this crispy slab of chicken is priced at $2. The way it is served reminds me of MOS Burger's MOS Chicken, where it comes in a small paper bag.
The item has a little hush-hush status, as it is not even showcased on the menu at the counter. Instead, you have to go through the e-kiosk and click under 'New Items' to score yourself a patty.
However, don't fret that you won't get a chance to snag it, as it is sold at all outlets and on GrabFood from now until 23 December.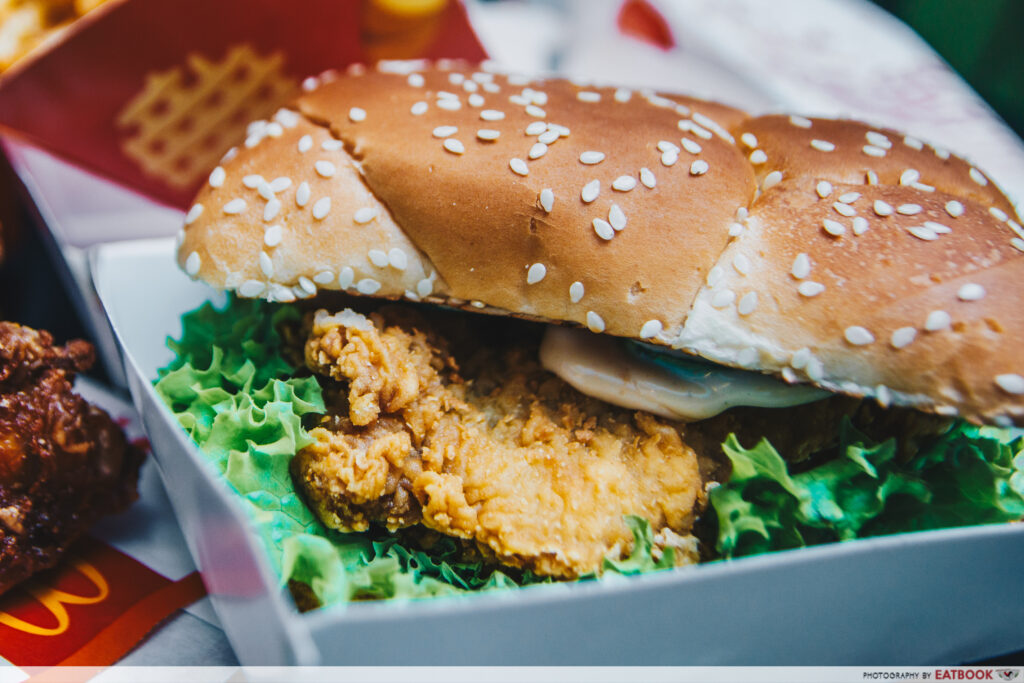 We are pretty certain the patty is the same as the ones used in the Ha Ha Cheong Gai Chicken Burger that released on National Day. Perhaps it is a case of supply and demand, and not many folks were demanding these burger thus the excess stock of HCG patties? One can only assume.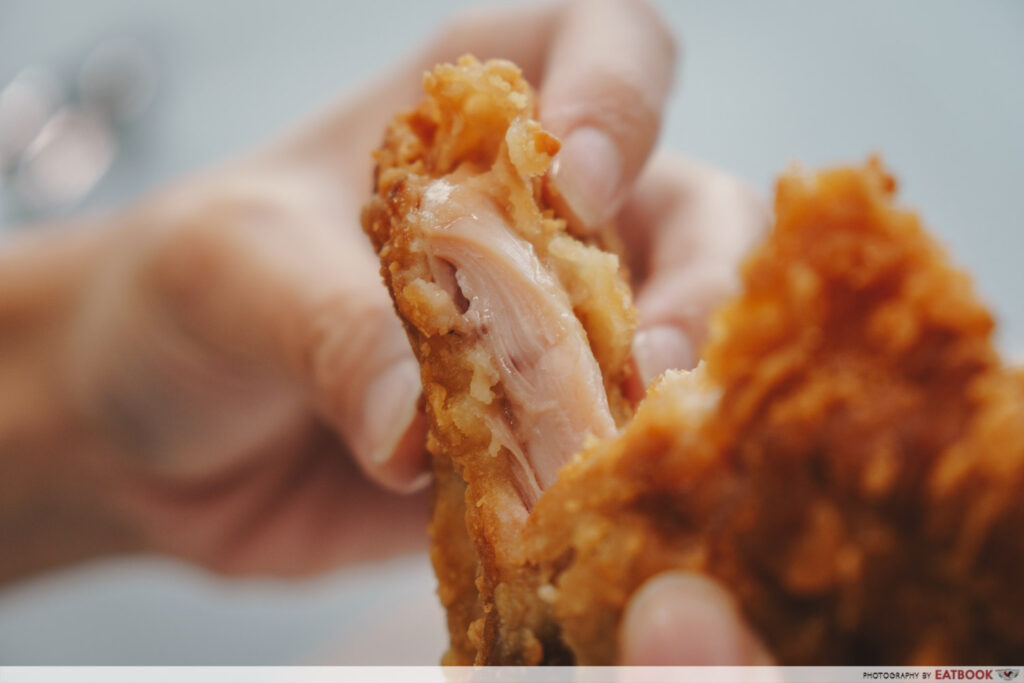 For those who have not had the pleasure of trying the limited-edition har cheong gai burger, the patty comprised of a succulent chicken thigh that's coated in panko crumbs. It packs an umami punch, although the fermented prawn flavour could be stronger. The golden brown skin is also really crispy, and unveils a fatty, glistening meat within. The cutlet can be a tad salty, so be prepared with a glass of coke.  It's like McSpicy, without the heat. 
On that note, I do wish McDonald's bring back the a la carte McSpicy patties. That spicy fried chicken cutlet was da bomb. I would have two of those patties any day!
Photos taken by Maverick Chua.
Earlybird Review: Weekend Brunch Spot For Crispy Fried Chicken And Buttery Pancakes At Arab Street