McDonald's McGriddles are back
When it comes to seasonal McDonald's specials, the McGriddles is indisputably S tier. It's the one breakfast sandwich that everyone gets hyped over seeing on the menu, and though they have been absent for a while, McDonald's is finally bringing the McGriddles back to all its outlets on 15 July. Unfortunately, it will only be available for breakfast, unlike its previous return in March, where the stack was available 24/7.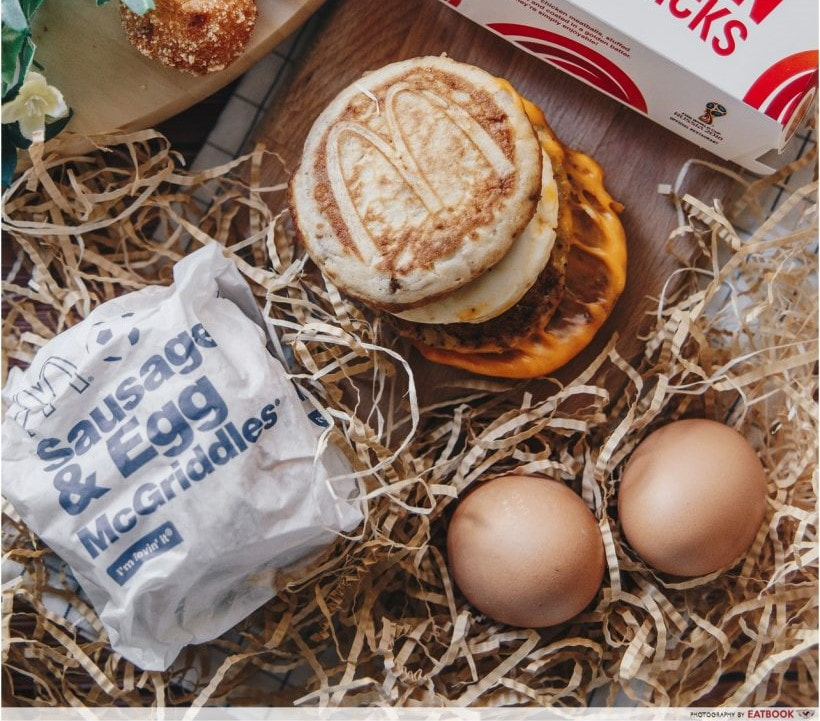 For those who haven't had the chance to try McGriddles, this is your chance to get acquainted with its syrup-soaked hotcake buns and the savoury combination of cheese, and sausage within. Hitting the spot between sweet and savoury, there's a reason why fans clamour to get their hands on these everytime it is released.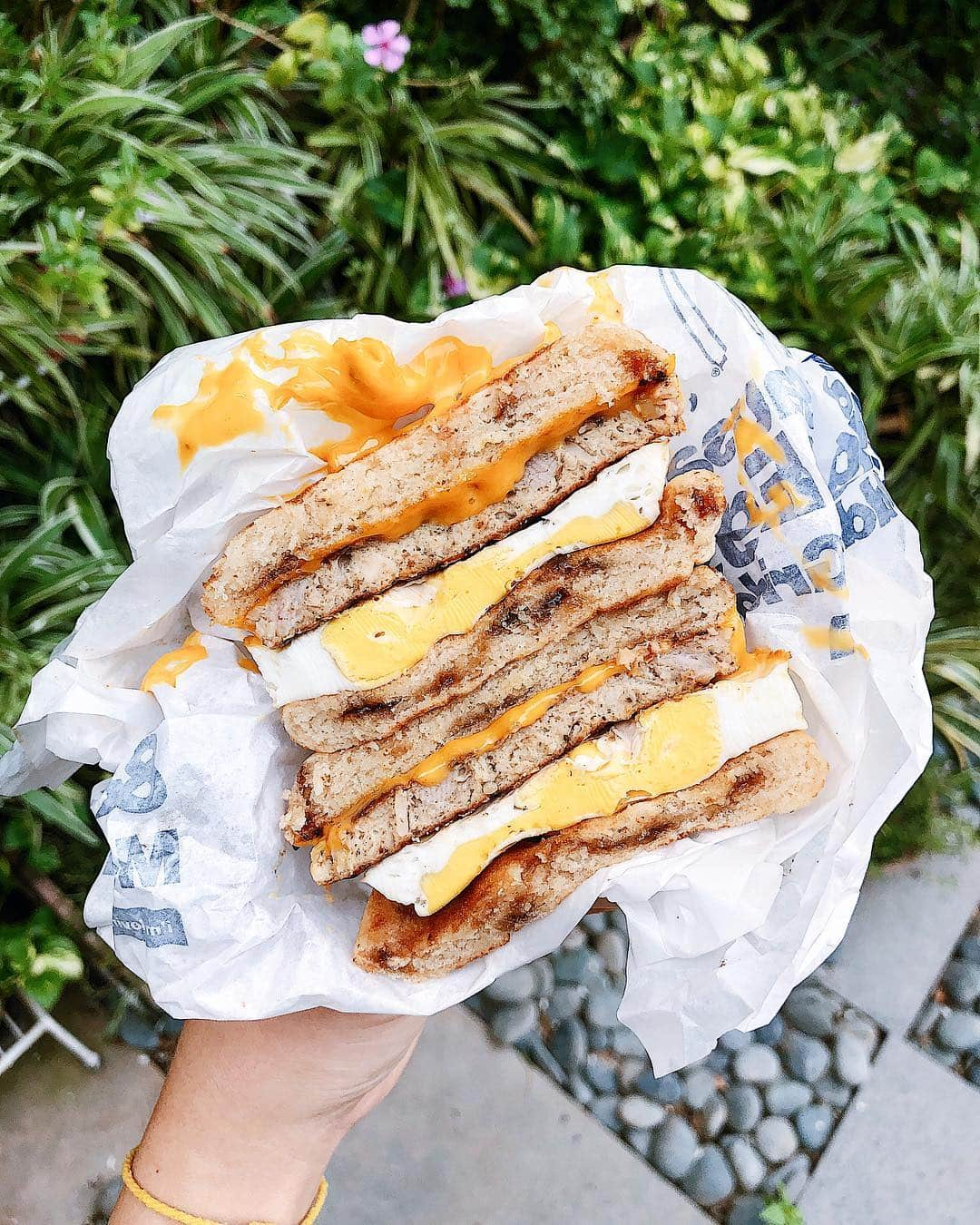 As for prices, expect to fork out $4.50 for Sausage McGriddles, and $5.40 for Sausage McGriddles with Egg. There is also an upsized McGriddles Stack, served with egg, two sausage patties, cheese, and turkey bacon for $6.20.
Head down to your nearest McDonald's outlet for your McBreakfast or dessert fix soon, and don't forget to scour their app for deals while you're at it. We're not sure how long it'll stay on the menu, so fastest fingers first. Here's hoping McDonald's finally decides to make this a permanent menu item, the way they did for the Chicken McCrispy.
12 Breakfast Places In Singapore For Pancakes, A Full English Breakfast And More
For more breakfast options, check out our guide to breakfast cafes in Singapore. Alternatively, read our Breakfast Club review, where we eat our way through a Kovan hawker's brunch-style menu albeit at affordable prices.
For more fast food launches, check out the new plant-based Burger King Whopper, with a meatless patty made by The Vegetarian Butcher. There is also the new cereal items from KFC, which includes Cereal Fried Chicken ondeh-ondeh egg tarts, and more, available for a limited time only.
Breakfast Club Review: Hawker Stall Has Cafe Breakfast And Rosti From $3.90 At Kovan