Meadows has new coriander potato chips at Cold Storage
We know coriander is divisive—the herb never fails to garner strong reactions from its lovers and haters. It's for this reason that anything coriander flavoured, from coriander butter cake to bubble tea, gets people talking. Local snack company Meadows has capitalised on this by launching their all-new Coriander Potato Chips flavour, which you can now get at Cold Storage outlets islandwide.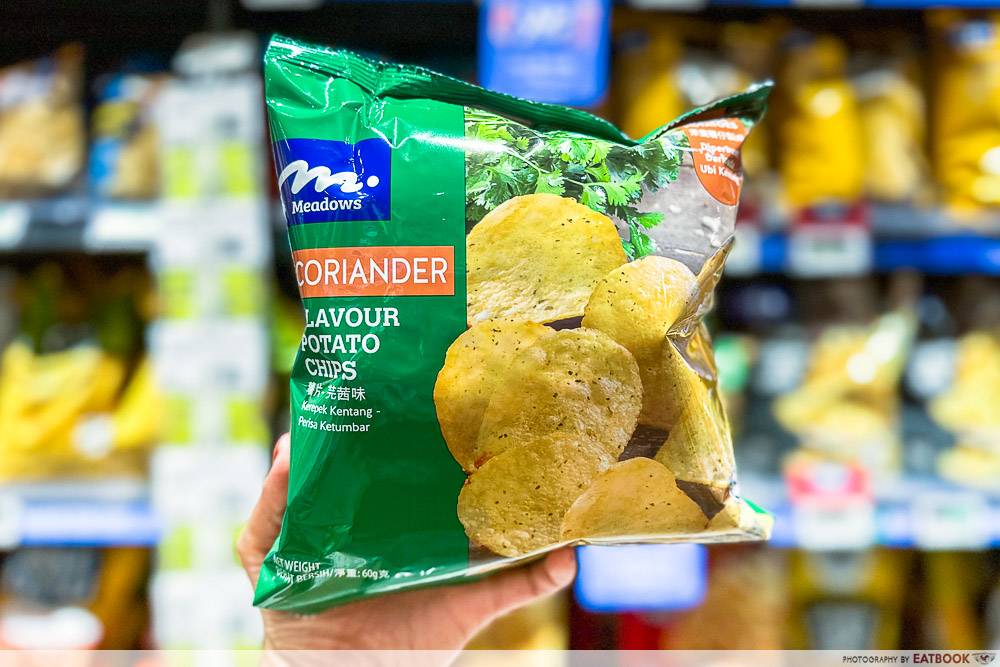 Each bag is priced at $1. Open them up, and you're immediately hit by the idiosyncratic scent of the herb, so Meadows has definitely not held back.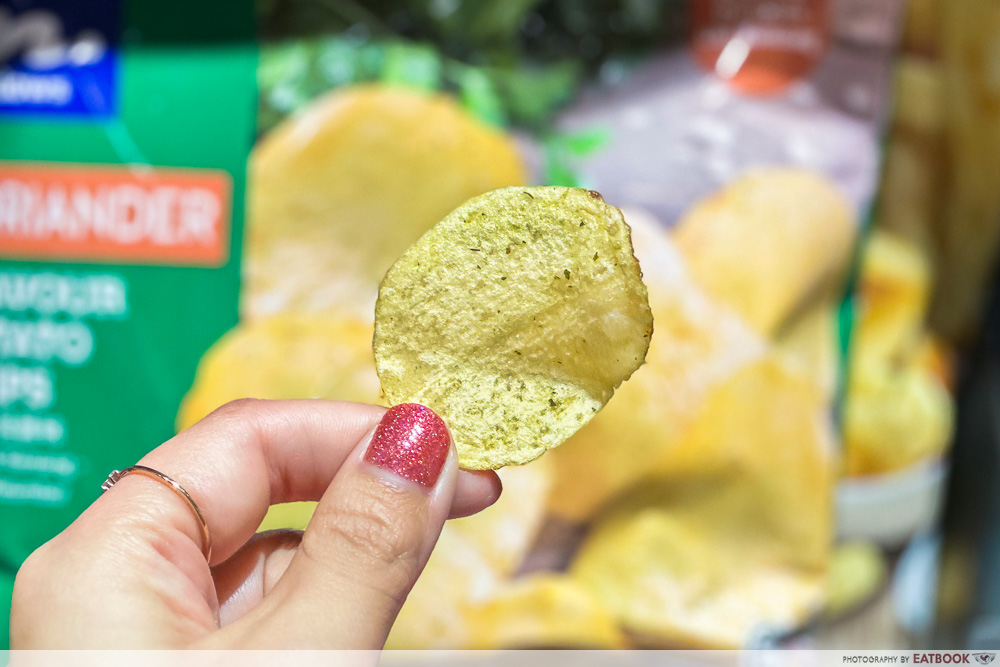 Taste-wise, the herb adds a note of freshness, even a slight sweetness, to each chip. The ingredients also include celery and parsley, which explains its flavour. Buy this for the coriander lovers in your life, or as a prank on those who don't.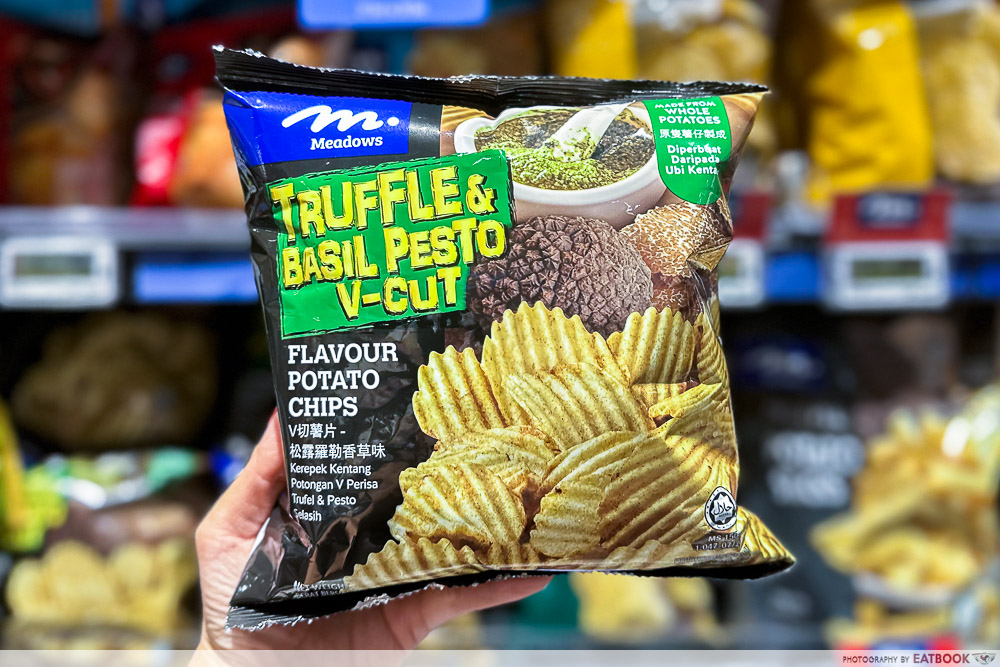 Also available as part of Meadows' latest range is a Truffle Basil Pesto V-Cut Potato Chips. Priced the same, this is a remix of Meadows' popular, OG Truffle Potato Chips, albeit with earthy pesto.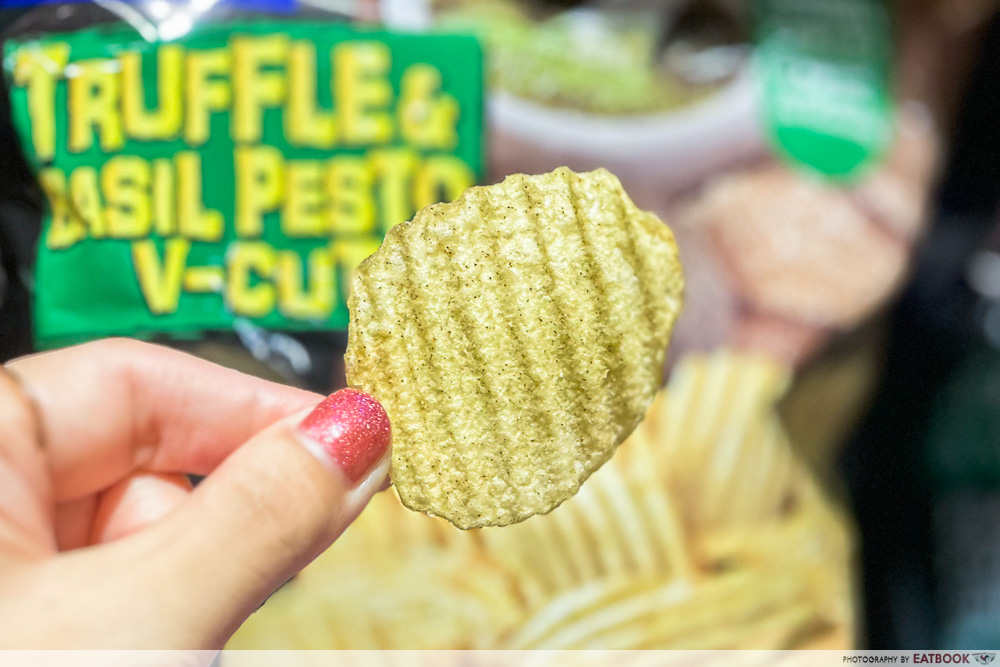 These chips are also ridged, instead of smooth.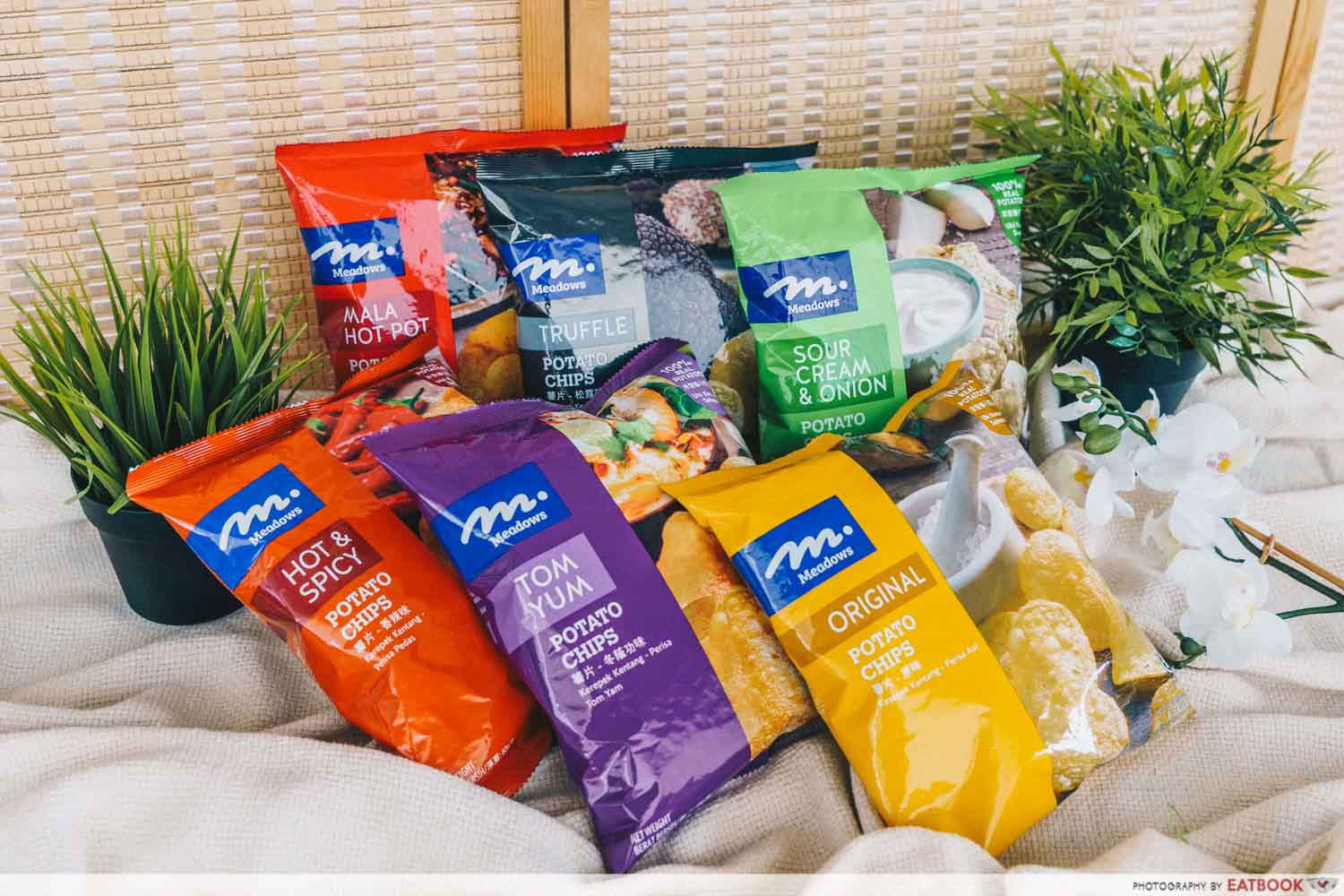 Head down to any Cold Storage outlet and nab these new flavours. They're also running a promo where you can buy four bags for $3, albeit on select bags. Unfortunately, the new flavours aren't included. The deal is available, however, on Meadows' staple range of potato chips, including their Calbee-esque Hot & Spicy, Mala Hot Pot, Original, Tom Yum, and Sour Cream & Onion, depending on availability.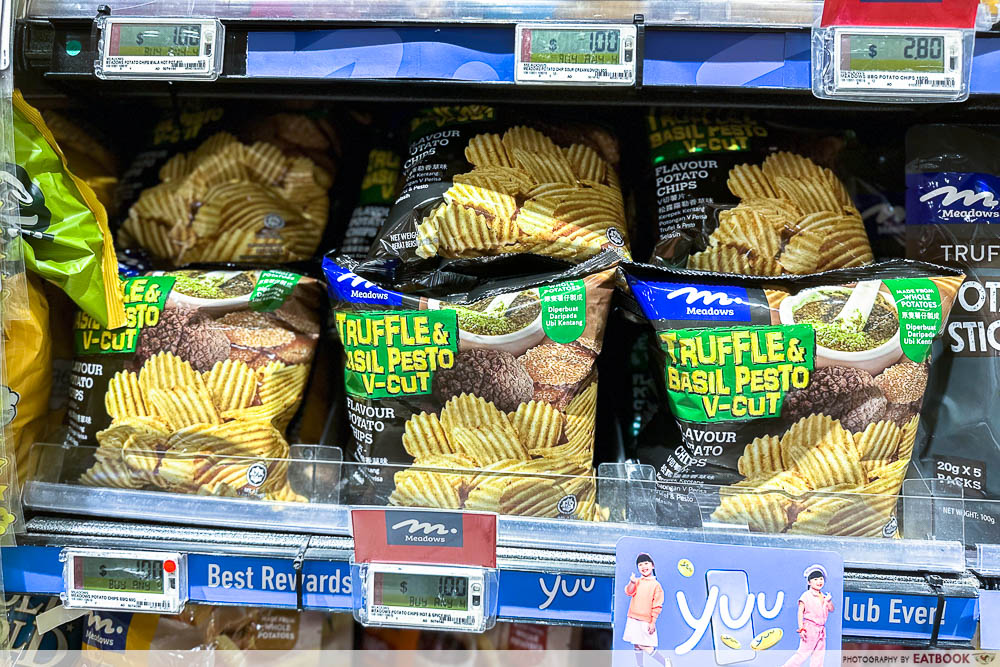 For now, we're unsure as to whether the chips are available at Giant supermarkets, another Meadows retailer. We will update this article when we have more information.
Cinnabon: Famous American Cinnamon Rolls Coming To Singapore
For more food news, Don Don Donki has announced that they will open a new outlet in Jewel. There's also the recent alert that Cinnabon, the famed American cinnamon roll brand, is coming to Singapore in February 2023.
Photos taken by Michelle P and edited by Chew Yi En.
Don Don Donki Is Opening In Jewel, Has Fresh Takoyaki And Premium Onigiri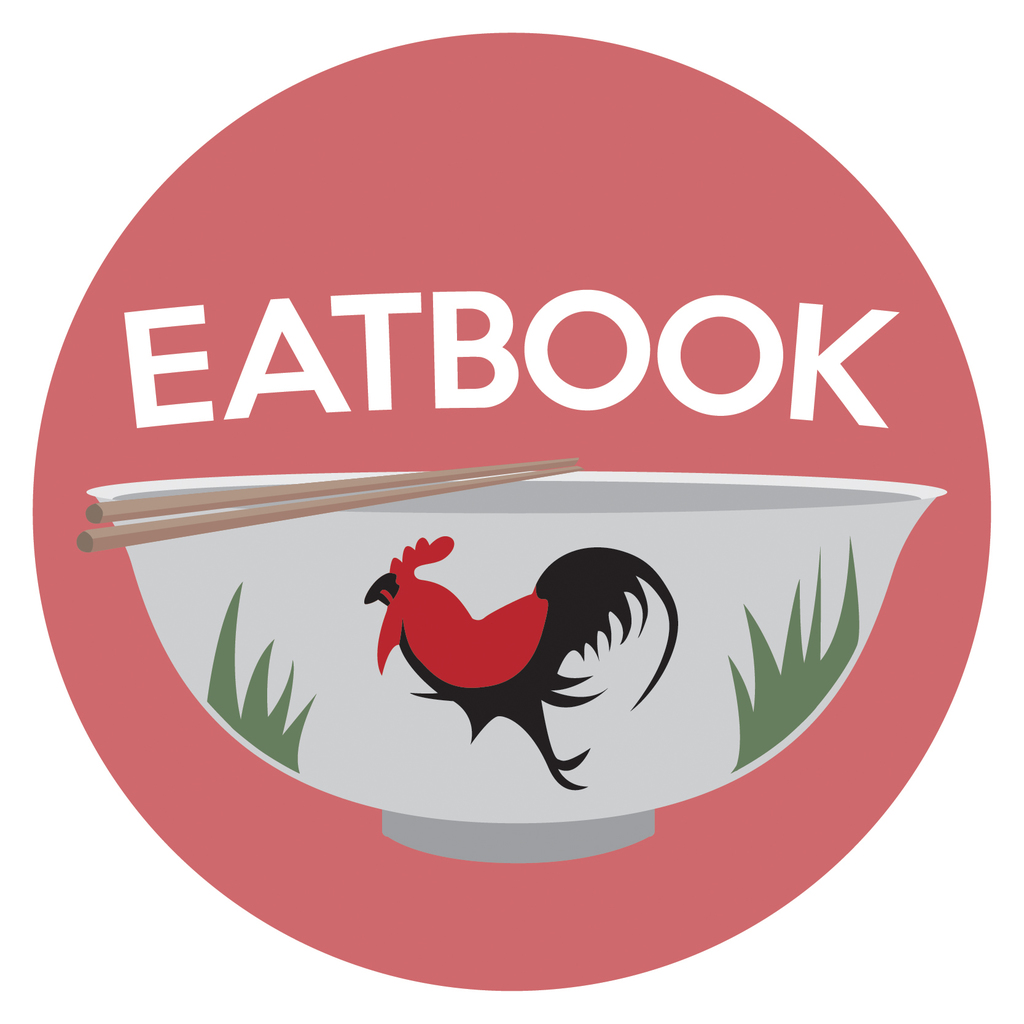 Drop us your email so you won't miss the latest news.