---
 If Michelin comes to Singapore
---
For years, the Michelin guide has been the authority on the best restaurants all across the globe. Chefs and restaurateurs revere these elusive stars and dedicate their lives in pursuit of the ultimate prize of three stars.
But Michelin has yet to arrive in Singapore, and while it may be a good or bad thing depending on who you ask, we decided to cook up this fun little piece on which restaurants might make the list if they did.
---
1.Bacchnalia
---
Headed by chef Ivan Brehm who was previously of the acclaimed Fat Duck in London, chef Ivan dishes out modern plates inspired by the world. While the techniques may be mostly European, the ingredients are from varied sources. Bacchanalia has a commitment to local and regional produce, and some of the produce comes locally and even from the Cameron Highlands.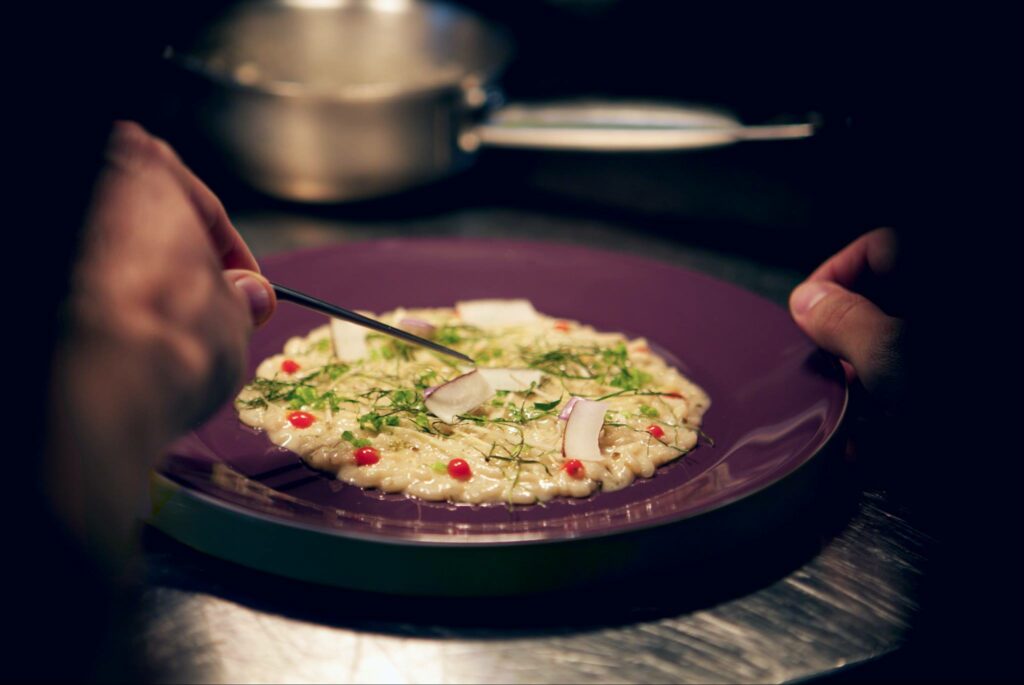 Source
With creative, elegant, and delicious plates, the restaurant is an instant contender for Michelin stars. While their old location boasted a luxurious dining hall, their new location brings diners closer to the action with an open concept kitchen. Diners can choose to sit at their own tables or at the bar to watch the team carefully and meticulously prepare every dish.
Opening Hours:Lunch: Wed – Fri, 12pm to 230pm / Dinner: Mon – Sat, 6pm to 1030pm
Address: 39 Hong Kong Street
Website
---
2. Alma
---
Alma is a relatively new kid on the block, and rather unknown as well. Opened by Juan Amador, a three-star Michelin chef, the restaurant focuses on bringing modern Spanish cuisine to the table.
The menu itself is separated into two categories, Traditonnel, and Evolucion. In that way the restaurant covers both modern Spanish fusion which incorporates some Asian ingredients,  and traditional Spanish fare. Housed in the luxurious Goodwood Park Hotel, Alma is not short on elegance. 
Opening Hours: Lunch: Wed-Fri, 12pm to 230pm / Dinner: Mon – Sat 6pm to 1030pm
Address: Goodwood Park Hotel, 22 Scotts Road
Contact:+65 6735 9937
Website
---
3. Lei Garden
---
To connoisseurs of Cantonese cuisine, Lei Garden is one of the holy temples in Singapore. Lei Garden is actually part of a chain of restaurants from Hong Kong, but don't let that fact put you off. The food and service here is still top quality. Lei Garden has already been awarded a Michelin Star in Hong Kong, so it wouldn't be surprising to see them on our list too.
Opening Hours:Daily: 11am-3pm, 6pm-11pm
Address: 30 Victoria Street, #01-24,Chijmes
Contact: 6339 3822
Website
---
4. Andre
---
Ranked #46 in San Pelligrino's top 50 best restaurants in the world, and #5 in the best restaurants in Asia, Andre is the natural choice for any Michelin man heading to town. The food here is complex and evolved, and those unversed in the appreciation of fine dining will probably be put off by the $298++ price tag awaiting at the end of the meal.
The ever changing menu surrounds the theme of Octaphilosophy, the discovery of cuisine through the 8 elements of unique, pure, texture, memory, salt, south, artisan and terroir through 8 courses.
The restaurant itself is in a tiny shophouse in Chinatown. It's no grand ballroom, but the smaller space means diners can get a more focused and intimate experience as well.
Opening Hours: Lunch: Wed & Fri Dinner: Tues – Sun
Address: 41 Bukit Pasoh Road
Contact:+65 6534 8880
Website
---
5. Jaan
---
Perched on the 70th level of Swisshotel, Jann offers some of the best views of the city any restaurant could have. It's also ranked 74th in the worldwide San Pellegrino's list and 11th in Asia.
The food here is modern European with some of the most beautiful and creative presentations you'll ever see. Jann also features a special "jardin menu" which focuses on seasonal vegetables.
Opening Hours: Mon – Sat: 12pm-230pm, 7pm-11pm / Sun: 11am-230pm, 7pm-11pm
Address: Level 70, Equinox Complex
Contact: +65 6837 3322
Website
---
6. Les Amis
---
The hallmark of French dining in Singapore, Les Amis is a name known to gourmands throughout Singapore. Since its inception in 1994, Les Amis has aimed to bring the finest dining experience to Singapore. If you're thinking about being pampered and impressed, this is the place to be.
The dishes here are catered and designed for a local palate. While the menu is mostly French inspired, some of the produce comes from Japan. The culinary team at Les Amis never seem to run out of ideas about combining the two either, and every menu revision brings something even better to the table. The restaurant has garnered high praise from locals and foreigners alike, even the famous Daniel Boulud has called it "A dinner to remember!"
Opening Hours: Daily: 12pm – 2pm (last Seating), 7pm-930pm (last seating)
Address: 1 Scotts Road,#01-16 Shaw Centre
Contact:+65 6733-2225
Website
---
7. Iggy's
---
Iggy's is named after its founder Ignatius Chan, who was also partially responsible for opening Les Amis. The restaurant has achieved international acclaim sporting awards from Forbes Magazine to San Pellegrino's list.
The food is inspired by the travels of Ignatius and incorporates his favourite combinations, ingredients, and interpretations of his most beloved dishes. Ignatius's sommelier origins can be clearly seen from the extensive and expertly tailored wine list that will leave you stumbling to the carpark.
Opening Hours: Daily except Wed & Sun: 12pm-130pm, 7pm-930pm
Address: The Hilton Hotel level 3, 581 Orchard Road
Contact:+65 6732 2234
Website
---
8. Tippling Club
---
Located in Tanjong Pagar by the foot of Duxton Hill after their move from Dempsey, Tippling Club serves up avant garde plates inspired by global ingredients and techniques. Having clinched numerous awards in the Mile guide as well as the World Gourmet Summit, the restaurant is a force to be reckoned with.
Opening Hours:Lunch: Mon-Fri: 12pm-3pm, Dinner: Mon-Sat: 6pm – late
Address: 38 Tanjong Pagar Road
Contact:+65 6475 2217
Website
---
9. Joel Robuchon Restaurant
---
With top restaurants all over the world from Paris to Hong Kong, Joel Robuchon is no stranger to the competitive fine dining scene. The modern French restaurant found a new home in Singapore when Resorts World Sentosa opened back in 2010 and they've been impressing diners ever since.
The building houses two concepts, L'atelier Robuchon, a modern French restaurant with an open concept kitchen and Joel Robuchon Restaurant, the filet mignon of the experience. The wine list in the restaurant extends to almost 1000 different labels and an experience here is unparalleled.  
Opening Hours:Lunch: Sat: 12pm-230pm, Dinner:Tues-Sat: 6pm-11pm
Address: Hotel Michael, Level 1
Contact:+65 6577 6688
Website
---
10. Waku Ghin
---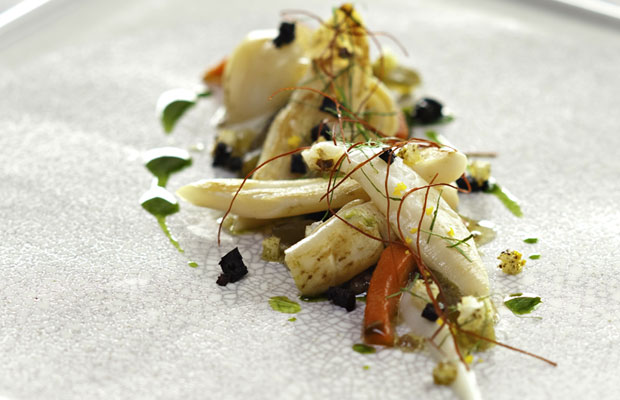 Ranked #9 in this year's San Pellegrino's list is Waku Ghin, a Japanese fine dining experience like no other. The 10 course degustation menu features the best and the freshest of what Japan has to offer. The experience itself is something to behold, starting at the bar, your party will be shifted to multiple areas in the restaurant for different dishes to ensure the best possible experience. It comes with a $400 price tag, but it truly is one of the most unique dining experiences you'll ever have.
Opening Hours:Daily 2 seatings 5.30pm & 8pm
Address: L2-01, Atrium 2, The Shoppes at Marina Bay Sands
Contact:+65 6688 8507
Website
---
Michelin In Singapore
---
There you have it, our top 10 most likely candidates to make the list if our white burly friend struts into town. Personally, I'd rather Michelin skip Singapore because I'm not looking forward to the price hike once these restaurants get those stars.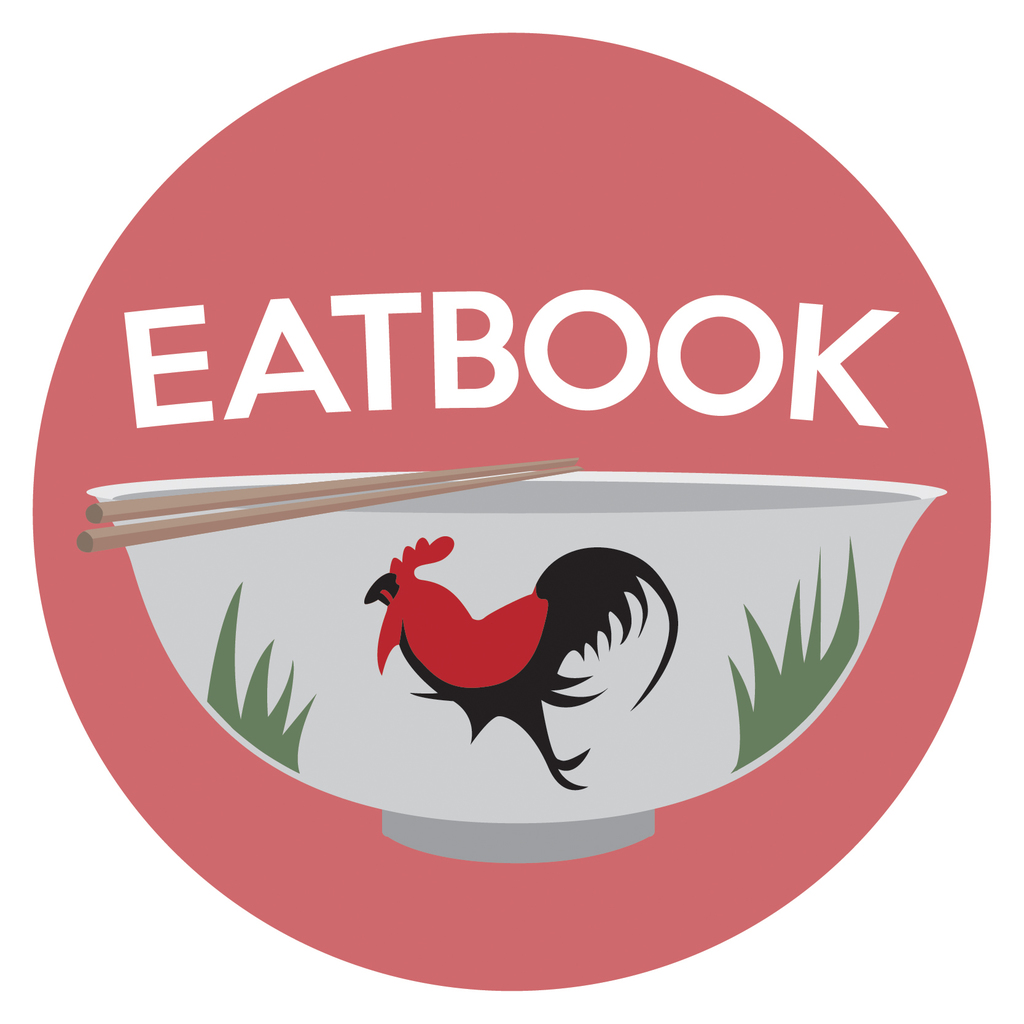 Drop us your email so you won't miss the latest news.