---
About Min Jiang
---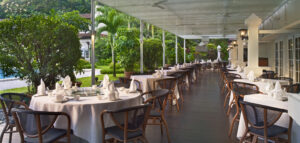 Known for their impeccable service and refined flavours, Min Jiang is one of the best Chinese restaurants in Singapore. Serving primarily Cantonese and Sichuan food, Min Jiang has recently launched a new 6-course set menu showcasing these exotic Chinese flavours.
---
Flavours from Sichuan and Canton Set Menu
---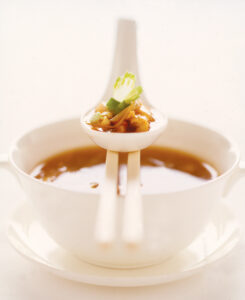 This new set menu will be available from 1 September to 15 October 2015. Diners can choose 6 courses from 24 different dishes, at $68 per pax. These dishes are specially created by Master Chef Chan Hwan Kee, and feature sophisticated techniques and piquant flavours.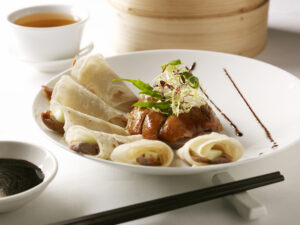 Dishes to look out for include Sliced Pork with Minced Garlic, 'Min Jiang' Hot and Sour Soup (Sichuan), Braised Crabmeat and Fish Maw Soup and Braised Ee-Fu Noodles with Crabmeat and Crab Roe (Canton).
Set Menu Details
Price: $68 per person (min 4 pax)
Date available: 1 September – 15 October 2015
Opening hours: Monday – Sunday: 1130am – 230pm / 630pm – 1030pm
Address: 22 Scotts Road, Goodwood Park Hotel, Singapore 228221