Morganfield's Christmas delivery menu 2021
If you're planning ahead for the Christmas season with your loved ones, then Morganfield's new Feast To A Rib-Tastic Christmas Delivery Menu is what you want to go for if you're looking for meat. With orders opening as early as 15 November and running till 2 January 2022, this ribs specialty restaurant has plenty of options to take your festive feasts to the next level, all the way up to New Year's.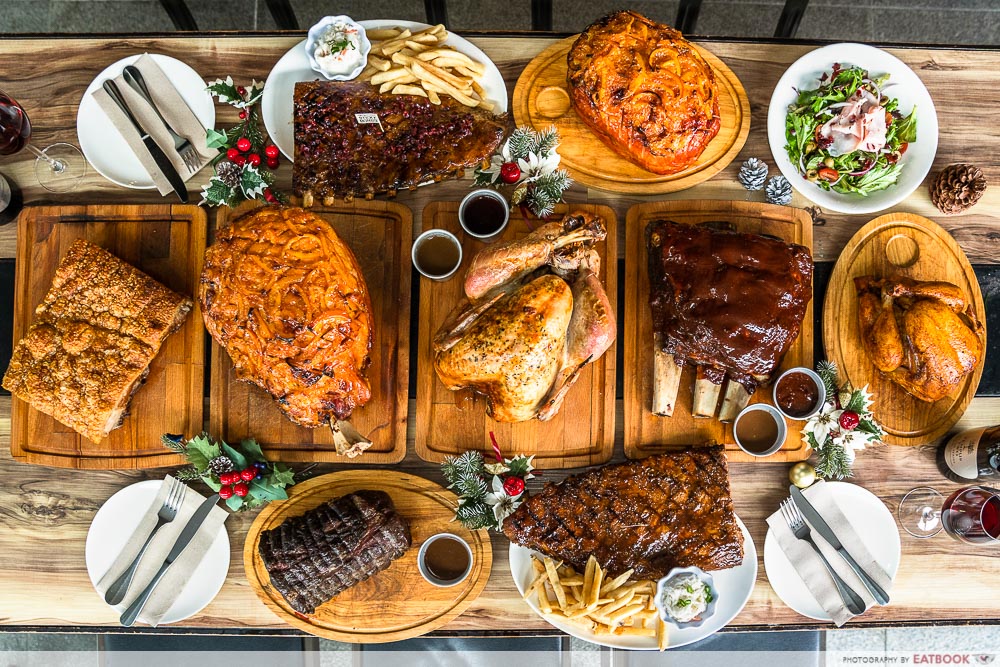 Before you get any further, note that Eatbook readers get 10% off early bird orders for Morganfield's Christmas offerings. Simply place your order on Morganfield's website before 5 December 2021 with the promo code 'EATBOOK10'.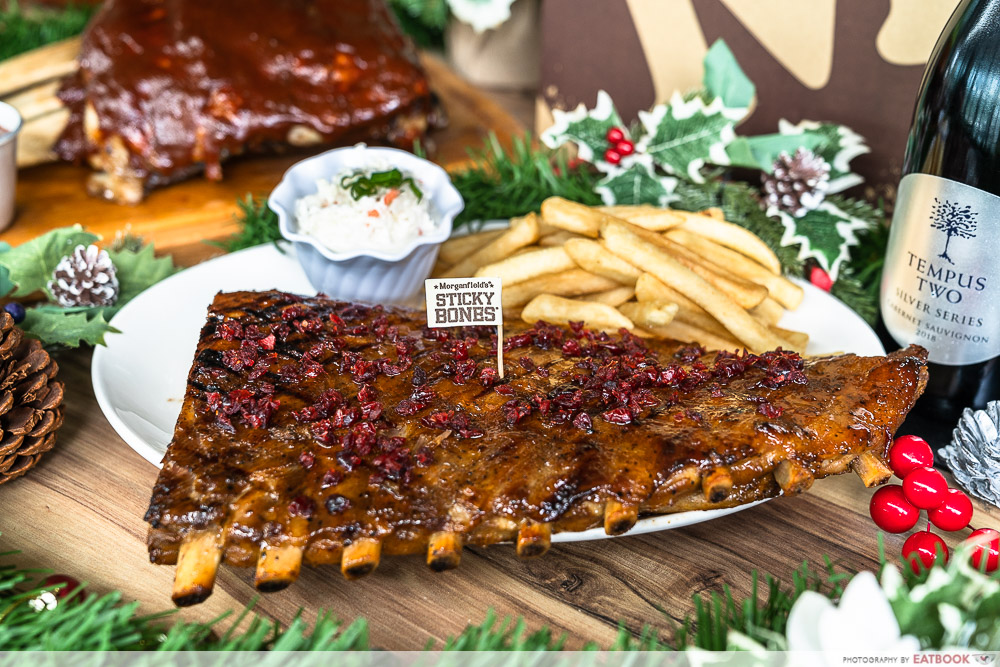 Morganfield's brands themselves as the "Home of the Best Ribs in Town", so definitely get their Christmas Cranberry Sticky Bones ($31.90+ for half slab, $53.90+ for full slab).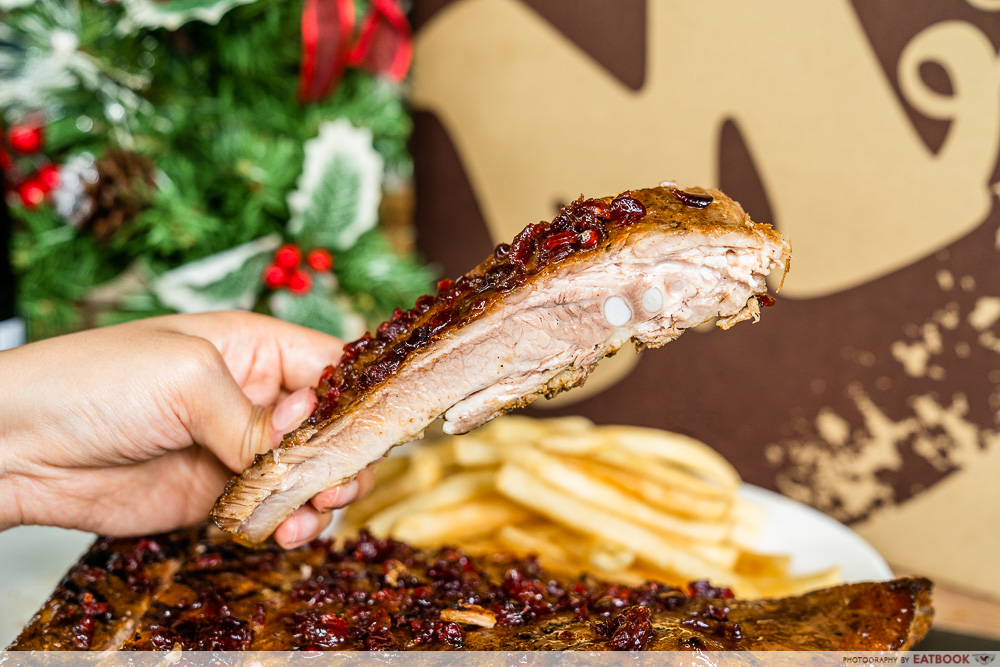 These sticky, sweet, and smoky ribs are glazed with a house-made cranberry sauce—think barbecue flavour made extra juicy thanks to the berries—and served with a side of fries, as well as coleslaw.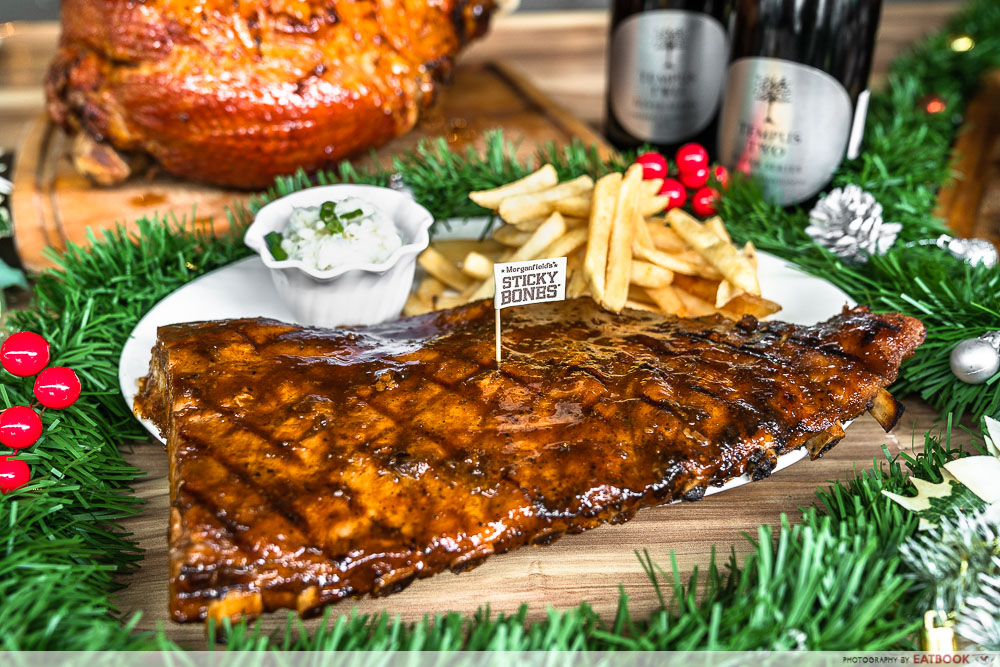 If you prefer barbecued ribs heavier on the smoke, and less on the sweet, then try their Christmas Chestnut Sticky Bones ($31.90+ for half slab, $53.90+ for full slab).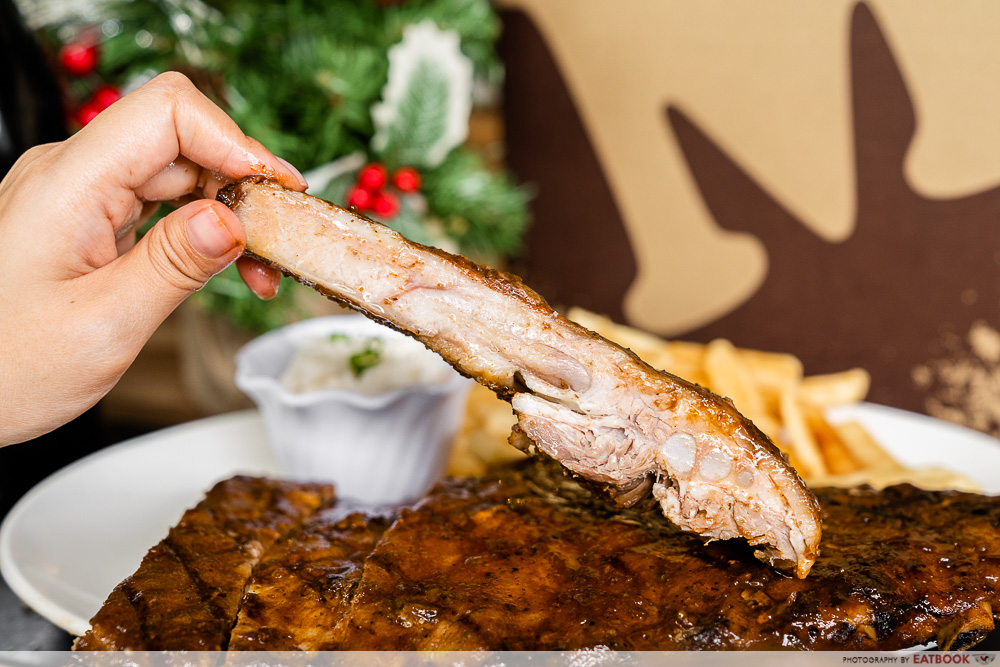 The sticky ribs are dressed with a roasted chestnut glaze instead, which brings out the melt-in-your-mouth fattiness of the pork ribs.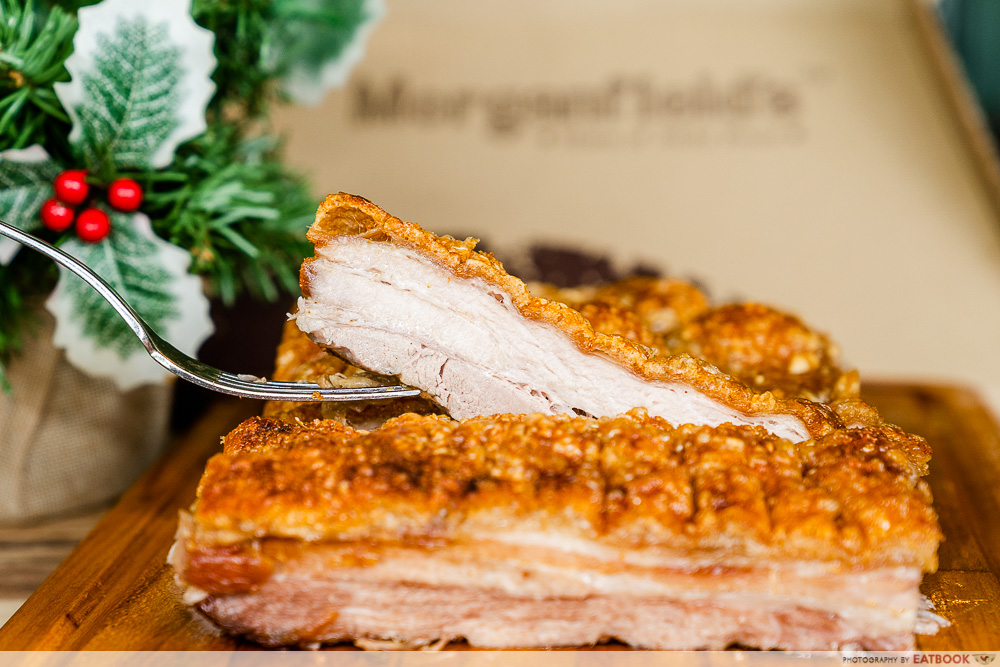 Rounding off the pork options is their Crackling Pork Roast ($68.90+), a slab of roasted pork belly topped with crackling skin. If your family loves sio bak, then this is a sure crowd-pleaser.
Morganfield's has also put their roasting and barbecuing expertise to work with beef, chicken, turkey, and ham options.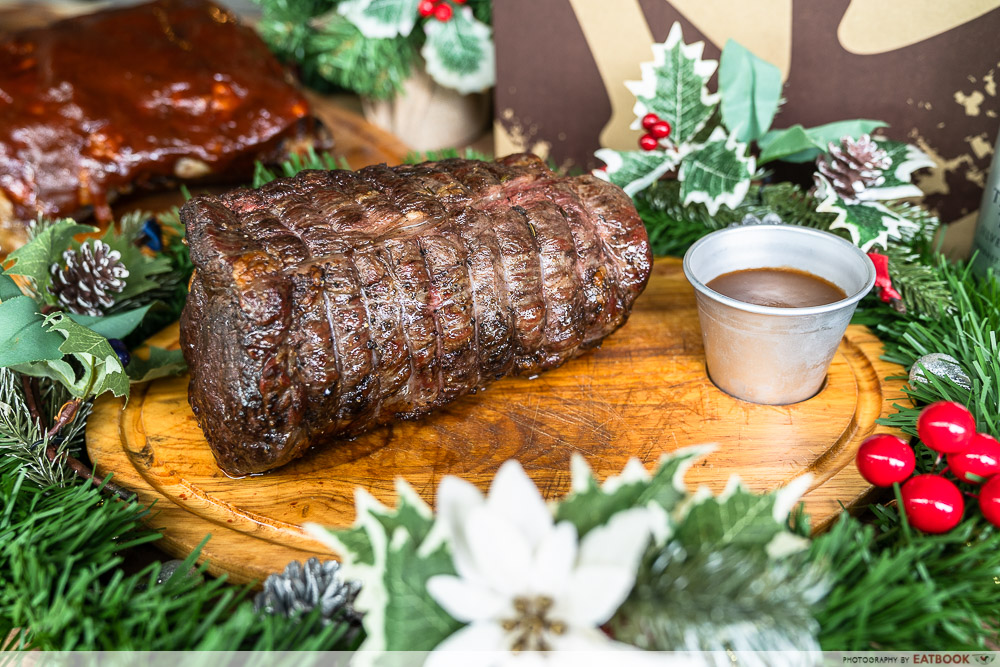 Treat your family to the stunning Roast Beef Ribeye ($189.90+), which feeds four to six people.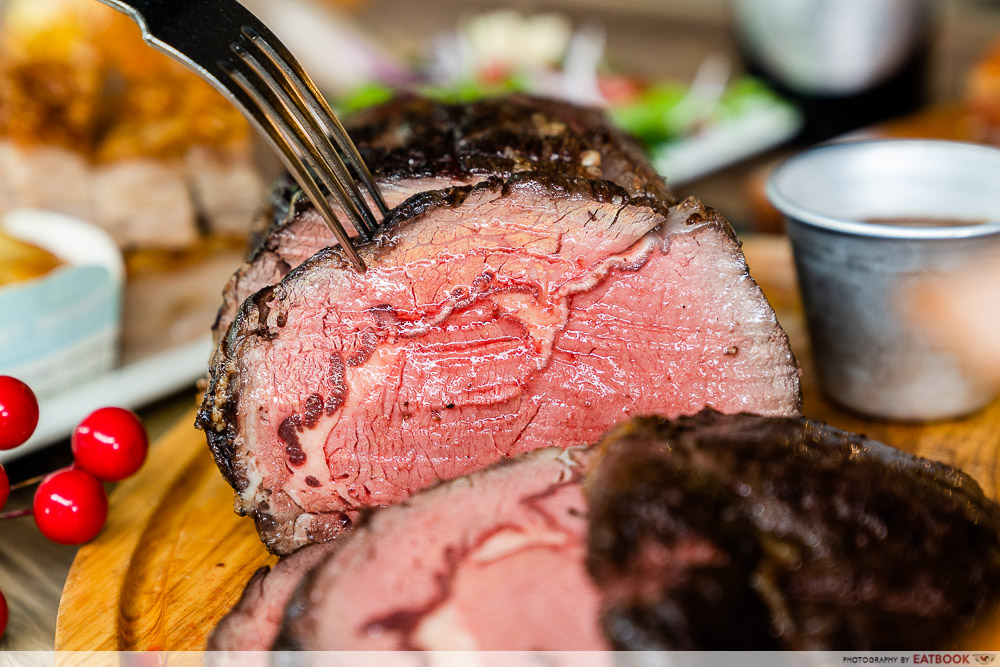 Roasted to a tender medium-rare, the beef is seasoned well, and comes witdh a demi-glace sauce on the side.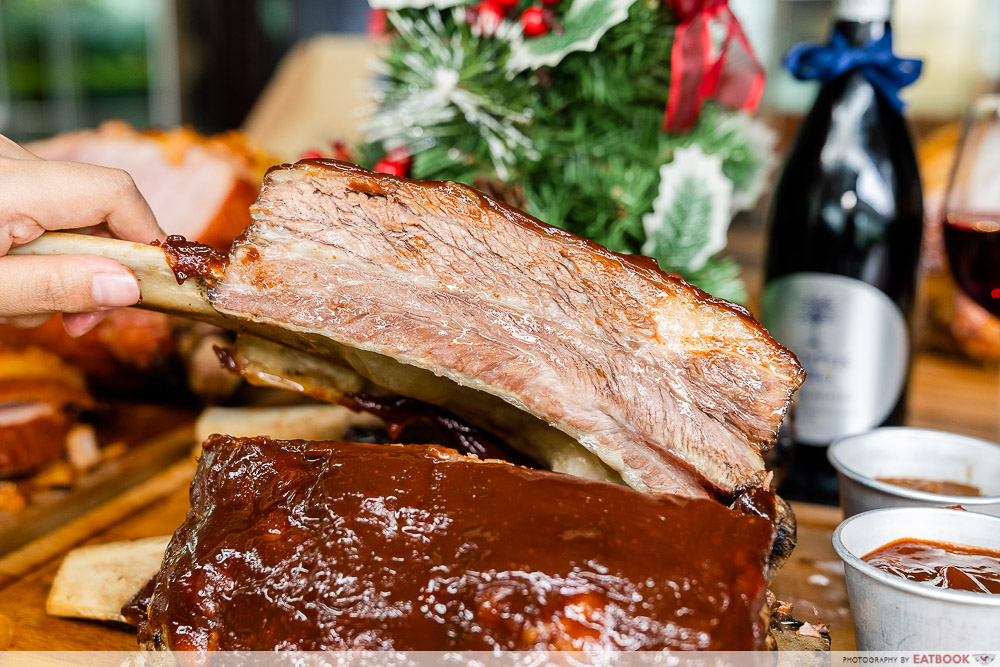 Beef ribs are a lesser-seen choice on Christmas tables, so mix it up this festive period and order their Barbecued Beef Ribs ($179.90+). A full rack feeds four to six, and each diner gets a substantial serving of fatty, meltingly tender beef ribs thanks to an extensive slow cooking process. Glazed with their famed Hickory BBQ sauce, the ribs also come with a side of demi-glace and more barbecue sauce for dipping.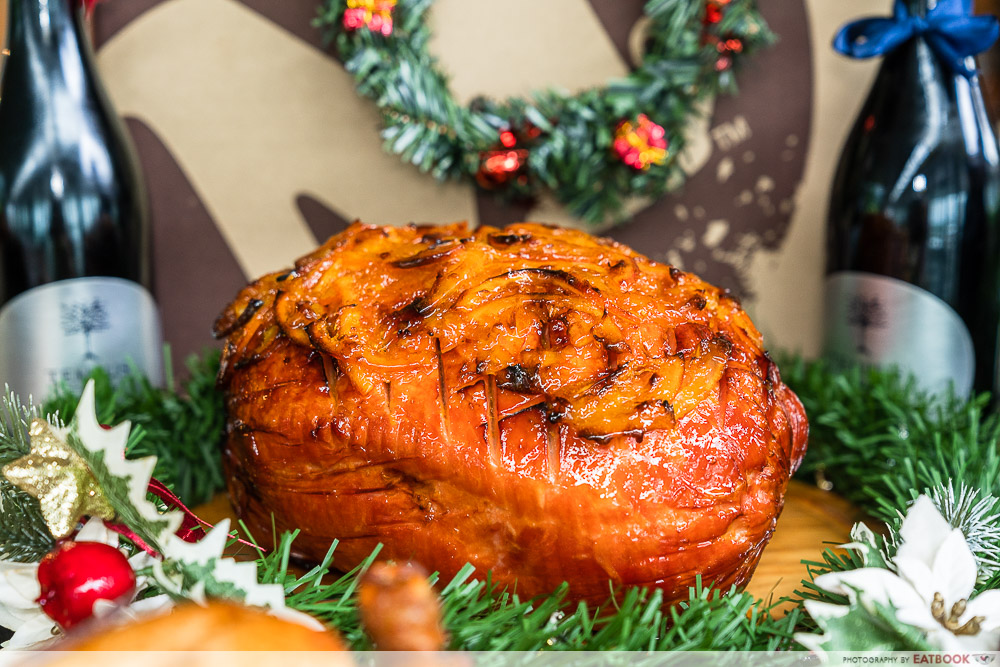 A Christmas meal isn't a Christmas meal without turkey and ham, so choose from a handful of options on Morganfield's menu. There's the Orange Marmalade Glazed Whole Gammon Ham ($149.90+), where a citrusy marinade cuts through the intense, savoury pork flavour of the gammon ham.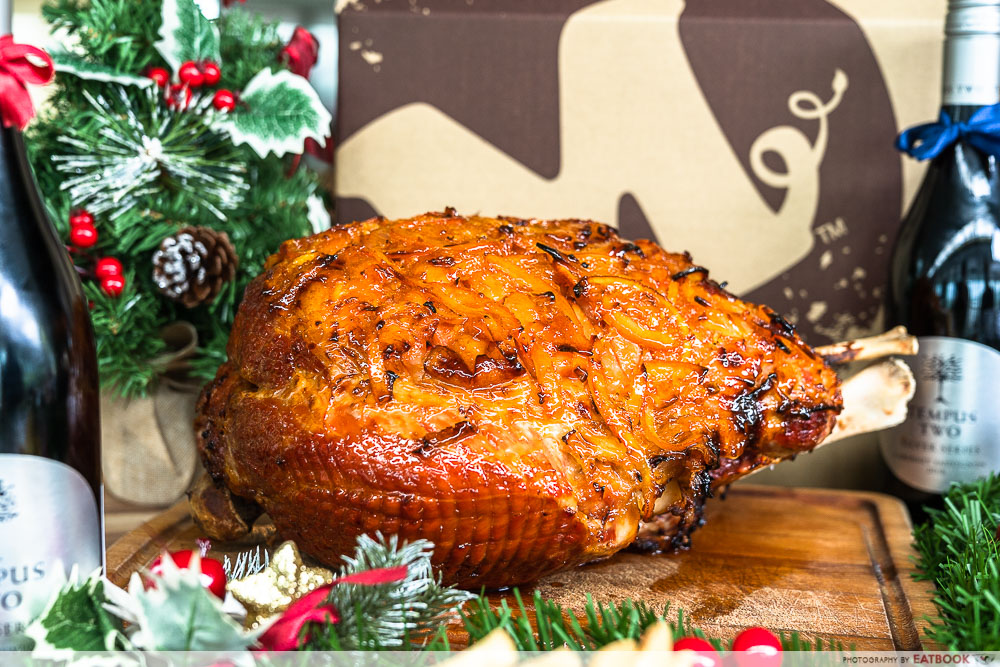 Also available is a Bone-In Ham option, which feeds more people, for $259.90+. Ham also features as an affordable side dish on their festive offerings, in the form of the Cranberry Ham Salad ($15.90+).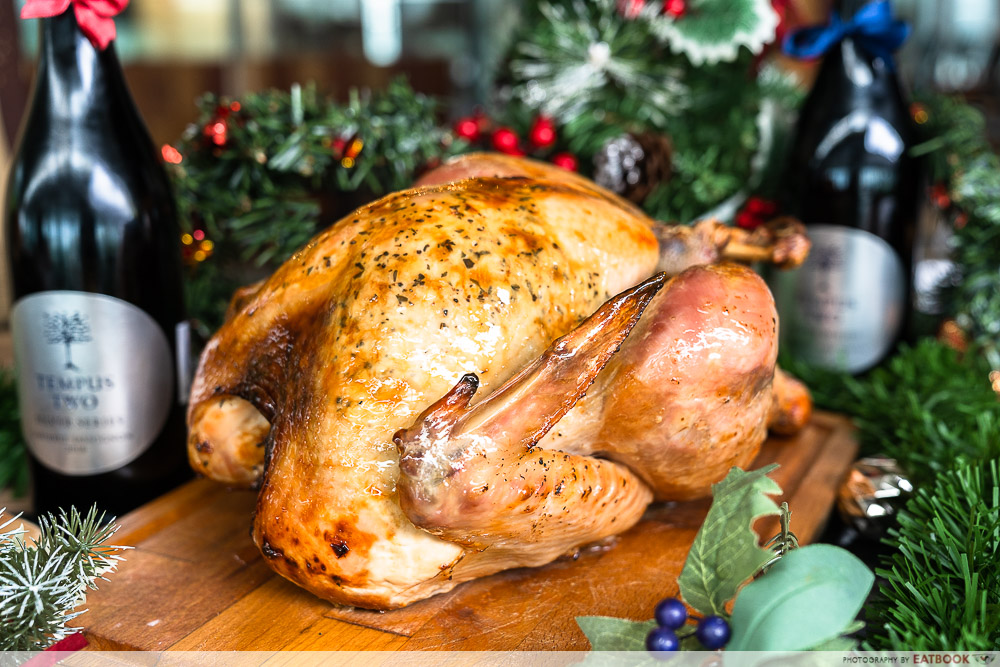 Round off your tablescape with the Herb Roasted Turkey ($159.90+) as the centrepiece. Slow-roasted and served with onions, celery, and carrots, this is a definite classic. Despite the long roasting process, the meat retains its juices and is packed with flavour.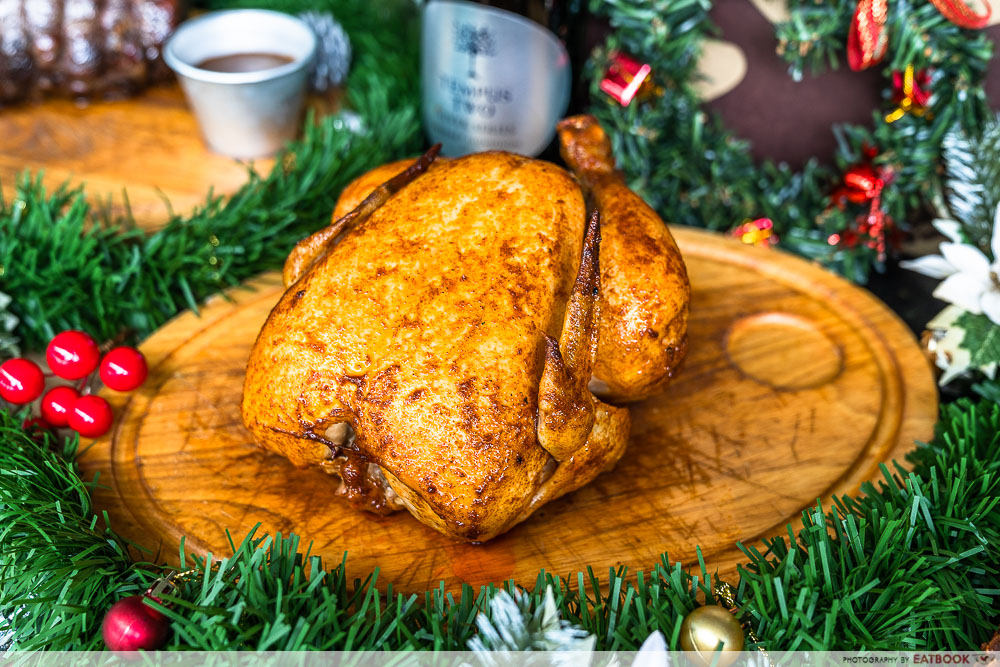 Those who want a smaller, but equally juicy bird can opt instead for the Roast Chicken, priced at just $39.90+.
If you can't decide what to order, make it simple and order Morganfield's Christmas Feast ($149.90+). This serves four people and comes with half-racks of both the Cranberry and Chestnut Sticky Bones, a few slices of the Crackling Pork Roast and Gammon Ham, a handful of Sausages, Garden Salad, Roasted Potatoes, Cornbread, Mexican Grilled Corn, Roasted Cauliflower, and Roasted Pumpkin as sides. There are also other festive bundles, priced from $329.90.
Opt for store pick up or delivery when you make your order via Morganfield's website. Delivery is charged at $15 per location, or free if you spend above $300.
Photos taken by Chew Yi En.
This post was brought to you by Morganfield's.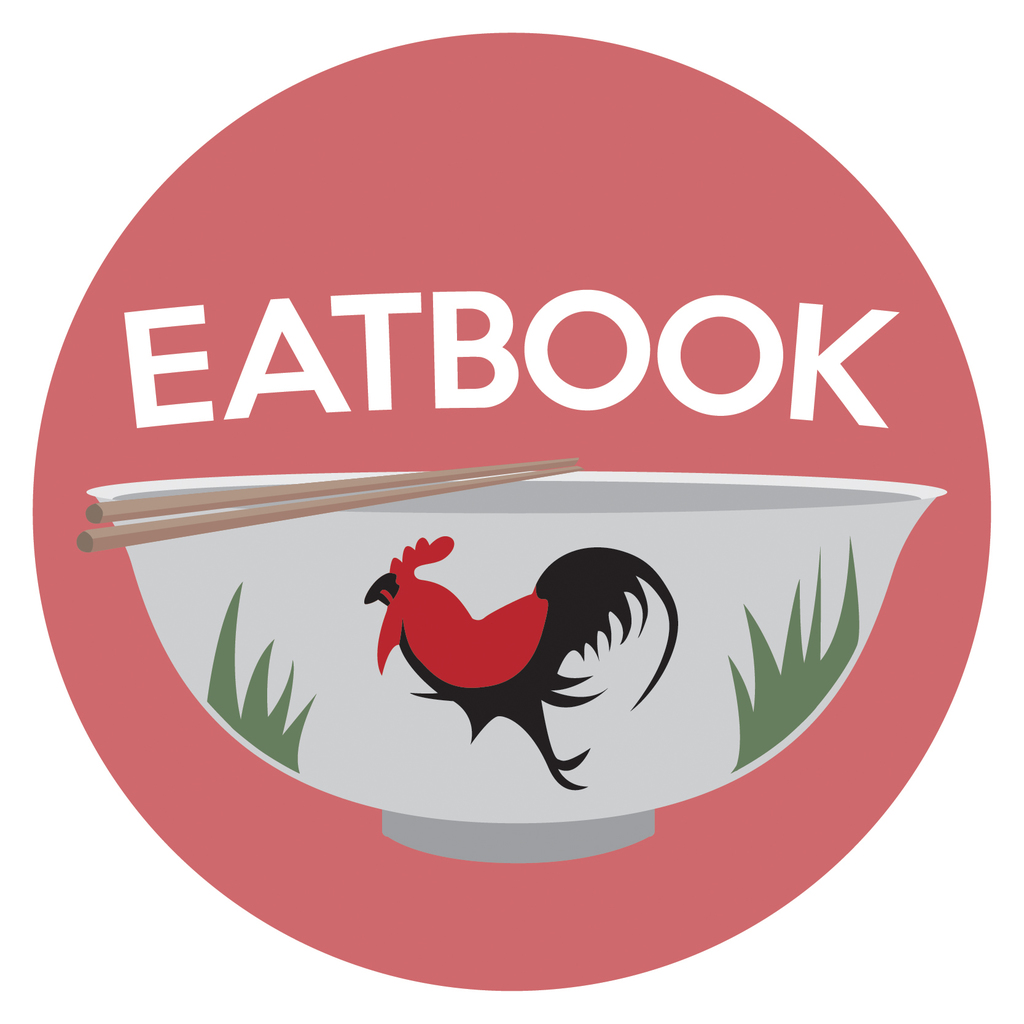 Drop us your email so you won't miss the latest news.