MOS Burger Crunchy Chicken Burger
A new MOS Burger menu item is making a debut —  the Crunchy Chicken Burger.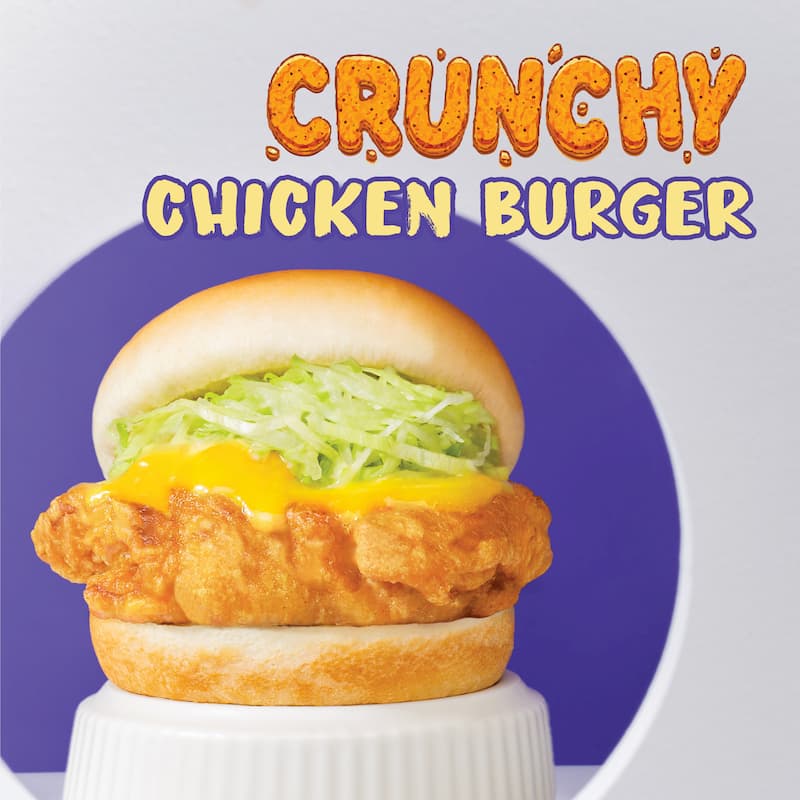 Image credit: MOS Burger
Fried chicken burgers have made a bit of a splash in Singapore thanks to Popeye's latest cult chicken burger launch. Following the bandwagon is MOS Burger's rendition, though as expected, this burger comes with a bit of a Japanese touch.
The MOS Crunchy Chicken Burger features a seriously thick karaage-style chicken patty as its centrepiece. Breaded in a layer of golden batter, the chicken within remains juicy and tender, even as the patty is deep-fried. Completing the package are MOS Burger's soft, pillowy signature burger buns, as well as a heaping serve of fresh lettuce, and a honey mustard mayonnaise sauce.
Jollibee Finally Opens At NEX, Bringing Chickenjoy To The Northeast
You can also order the burger with a slice of melted cheese, for added savouriness. Together, expect all the components to make the burger a textural bomb, checking the boxes for crunch, crispness, and softness.
The MOS Crunchy Chicken Burger is priced at $4.95 for the regular ala carte version, and $5.25 for ala carte with cheese.
Top up to make it a meal, with more fried chicken, fries, or soup as a side, and your drink of choice to accompany the burger.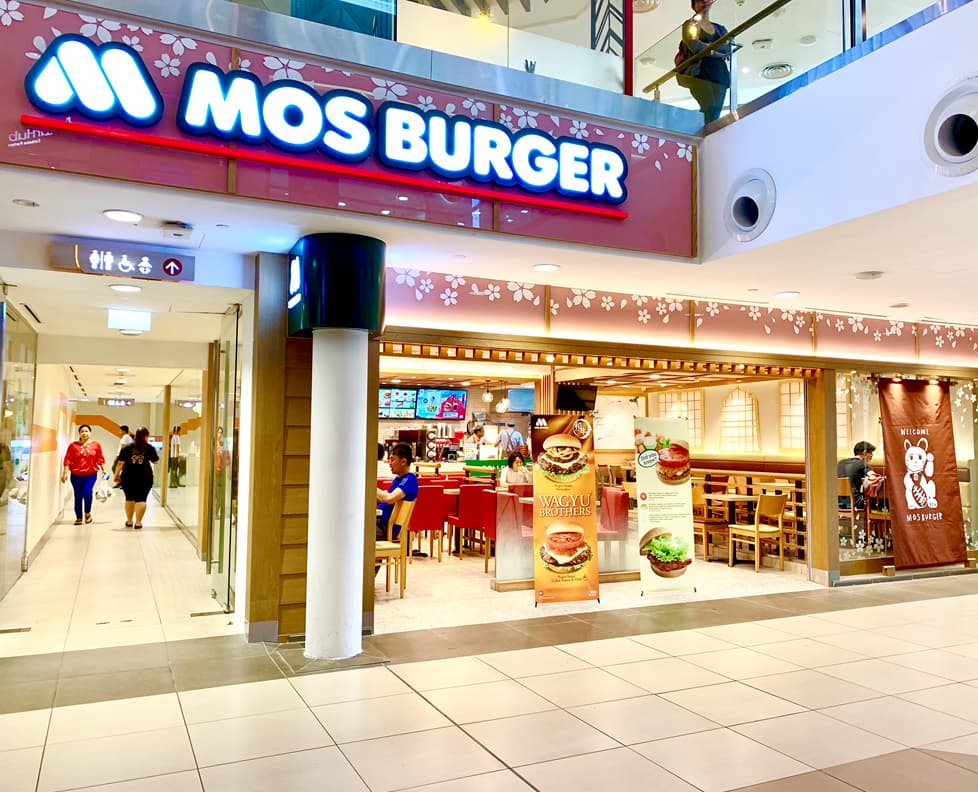 Image credit: Capitaland
This new launch is also in tandem with some of MOS Burger's specials for Halloween. Currently, they have a new Carrot Soup, as well as Churros, as part of their Halloween Treats offerings. Prices have yet to be announced for both the soup and churros. These, and the burger, will be available MOS Burger outlets islandwide as a seasonal item.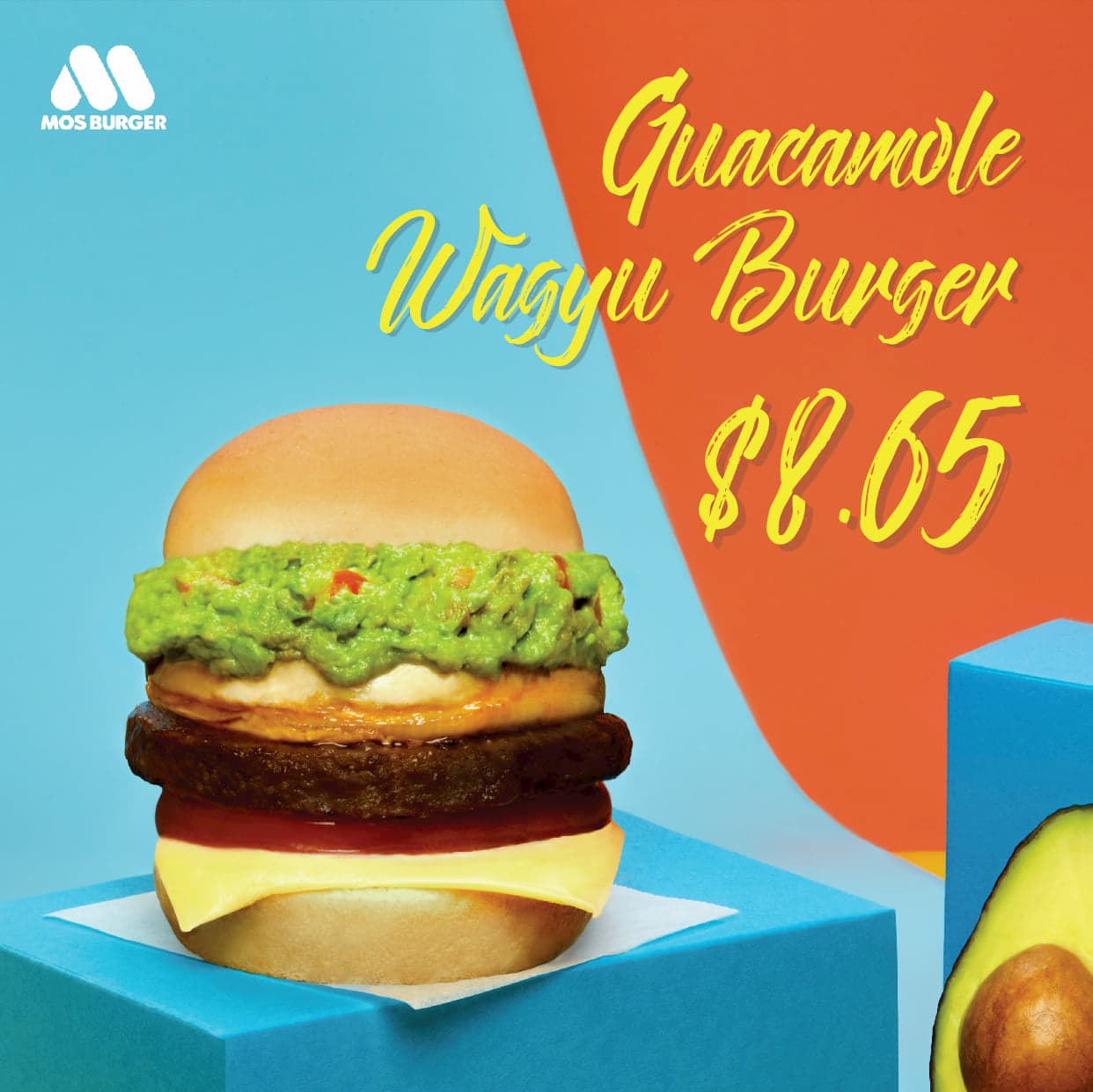 Image credit: MOS Burger
Also new to the menu at this Japanese fast-food chain is the Guacamole Wagyu Burger ($8.65), complete with a wagyu patty, fresh guacamole, melted cheese, and an egg, sandwiched between soft buns.
For more new fast food items, check out Popeye's latest cheesy chilli nuggets, or the return of McDonald's Hokkaido Salmon Burger and Hershey's ice cream menu.
Popeyes Has New Cheesy Pop Chicken And Chilli Cheese Nuggets For Limited Time Only