---
Mother's Day menus to treat your mom to
---
If I learned anything over the past two decades of my life, it is that my mama loves me. Even after all the times I yelled at her, rolled my eyes at her, and ignored her, she still loves me. Even though Mother's Day should be everyday, many of us can be guilty of not giving our mom the respect and kindness she deserves. So here are 10 places for you to redeem yourself and treat her like a queen on Mother's Day!
---
1. Porta Fine Food & Import Company
---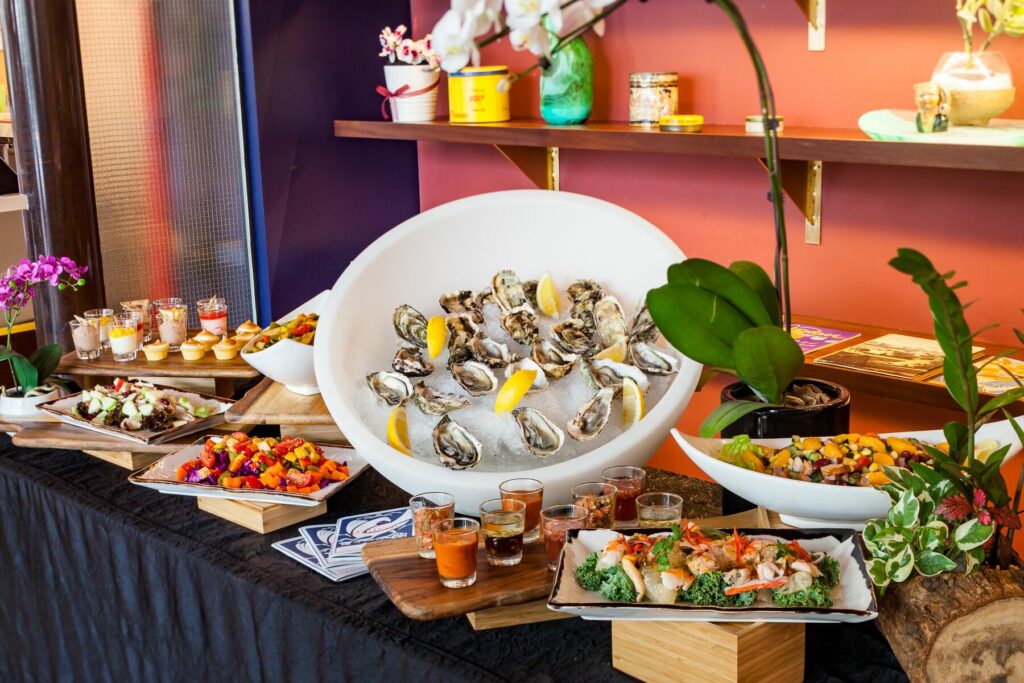 Let your mom sleep in on this special day, before bringing her out for brunch at PORTA Fine Food & Import Company. Held on 13 May 2018, PORTA Fine Food & Import Company is serving an affordable Mother's Day Brunch ($38++ for adults, $19++ for children) buffet! Highlights of the buffet include a fresh oyster bar, assorted shooters, and sweet treats like tiramisu. Don't forget to partake in Porta's Lucky Dip for a shot in winning staycation prizes!
Address: 1 Unity Street, Level 1, Park Hotel Clarke Quay, Singapore 237983
Buffet hours: 13 May 2018, 12pm to 4pm
Tel: 6593 8855
Website
---
2. The Landmark Restaurant
---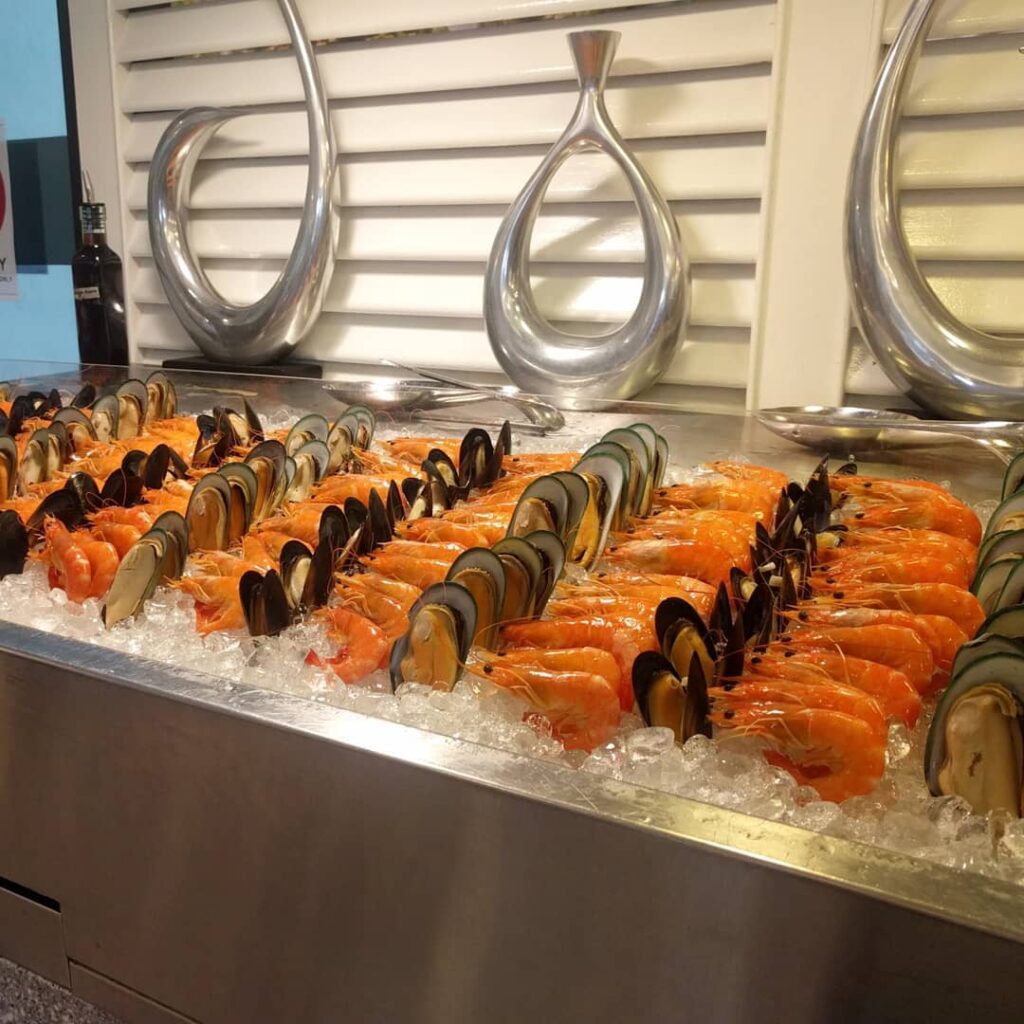 Image credit: @kellyyyllek
If your mum loves seafood as much as mine does, dining at The Landmark Restaurant on Mother's Day will be a smart move. Other than the sumptuous halal buffet spread ($40++ for lunch, $45++ for dinner), which includes a BBQ live station, cooked crabs, and seafood on ice, The Landmark Restaurant will also be presenting all mums a stalk of rose! Your mum will definitely leave this place fuller with both happiness and food.
Address: 390 Victoria Street, #05-01, Village Hotel Bugis, Singapore 188061
Promo hours: 11-12 May 2018, 12pm to 2:30pm, 11-13 May 2018, 6:30pm to 10:30pm
Tel: 6299 7786
Website
---
3. ATLAS
---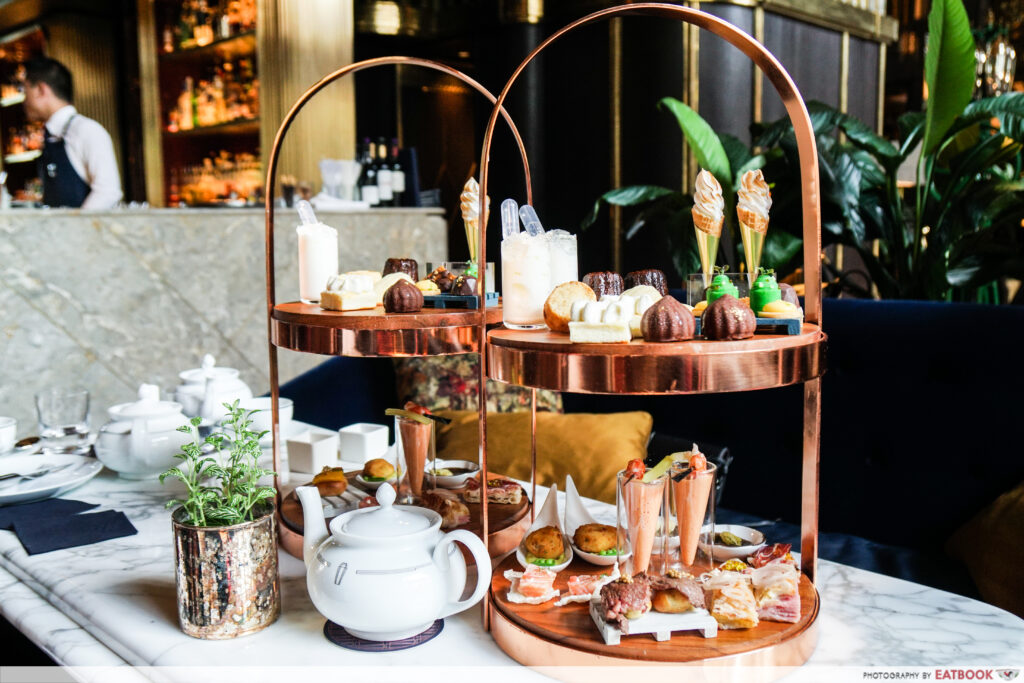 Walk into ATLAS and be transported back to the elegance of 1920s Europe, with its beautifully painted high ceilings. Fulfill your mama's tai-tai dream by treating her to their Afternoon Tea Sets paired with either the ATLAS Selection ($52++) or Prestige Selection ($56++) tea. Let her enjoy a luxuriously lazy afternoon, sipping on some atas tea and eating delectable treats such as an A4 wagyu beef eclair, salted caramel bon bon, and crab croquettes.
Address: 600 North Bridge Road, Parkview Square, Singapore 188778
Opening hours: Mon-Sat 3pm to 5pm
Tel: 6396 4466
Website
---
4. Blue Jasmine
---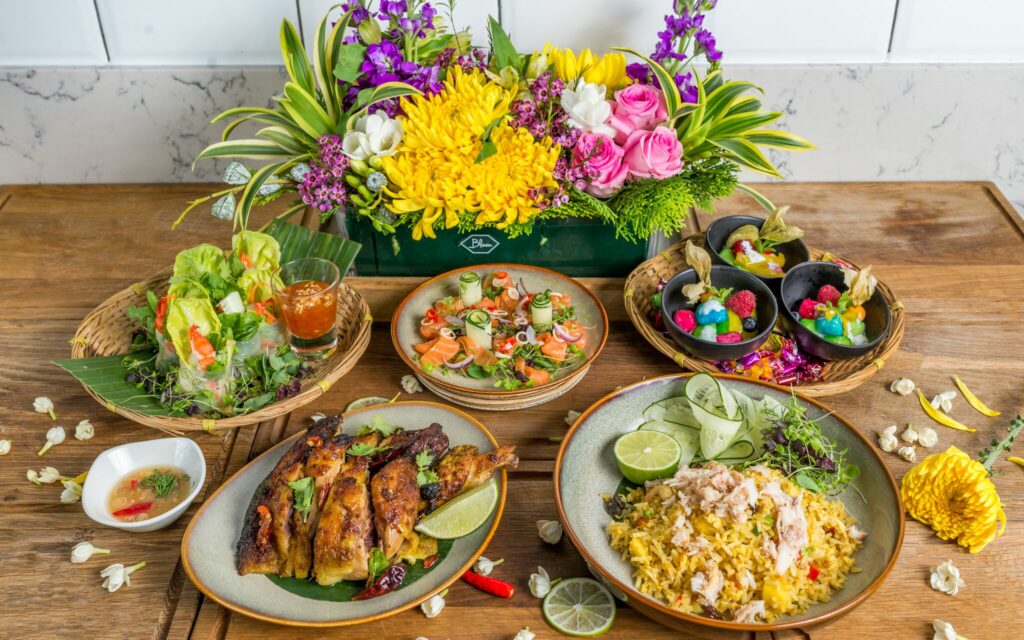 This is for all the mums who love Thai food! Specially on Mother's Day, Blue Jasmine will be dishing out a seven-course meal for $25++ per person! Dishes include their Esarn Roast Kampong Chicken, Fresh Rice Paper Roll with Prawns and Avocado, as well as Crabmeat Fried Rice with Pineapple & Cashew Nut. Plus, a beautifully hand-strung Thai floral garland (Phuang Malai) will be presented to your mama for good luck too.
Address: 10 Farrer Park Station Road, Level 5, Singapore 217564
Promo hours: 13 May 2018, 11:30am to 10pm
Tel: 6824 8851
Website
---
5. White Rose Cafe
---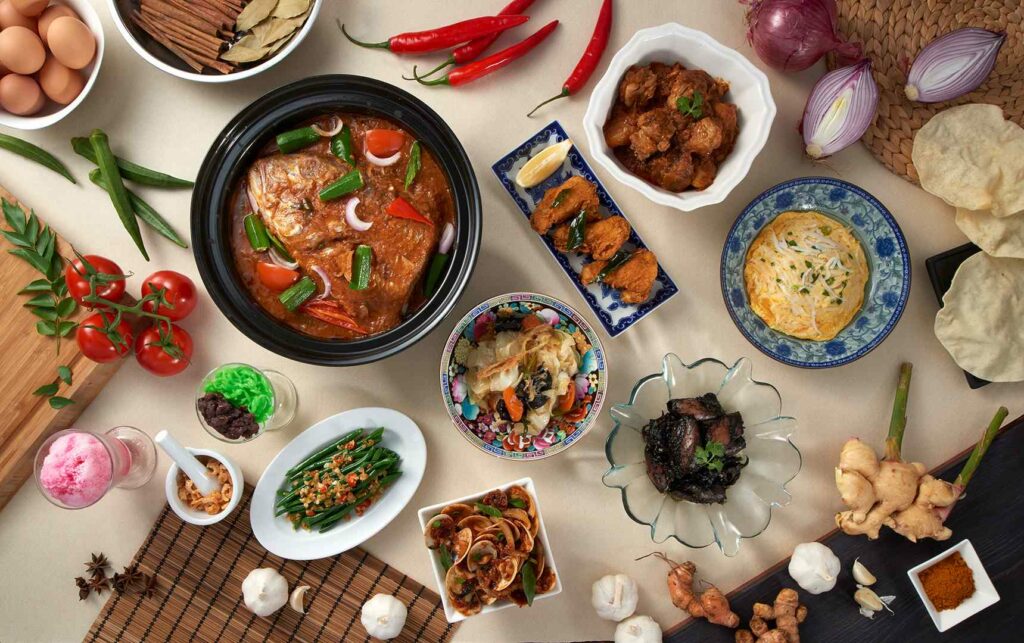 We all know how long the wait can be at restaurants for mother's day, White Rose Cafe circumvents this with a special Early Mother's Day Lunch Buffet ($36++ for adults, $18++ for children). The buffet spread includes an array of mouthwatering dishes like fish head curry, beef rendang, gado gado, and traditional desserts. 
Address: 21 Mount Elizabeth, York Hotel Singapore, Singapore 228516
Buffet hours: 11 May 2018, 12pm to 2:30pm
Tel: 6737 0511
Website
---
6. L'ESPRESSO
---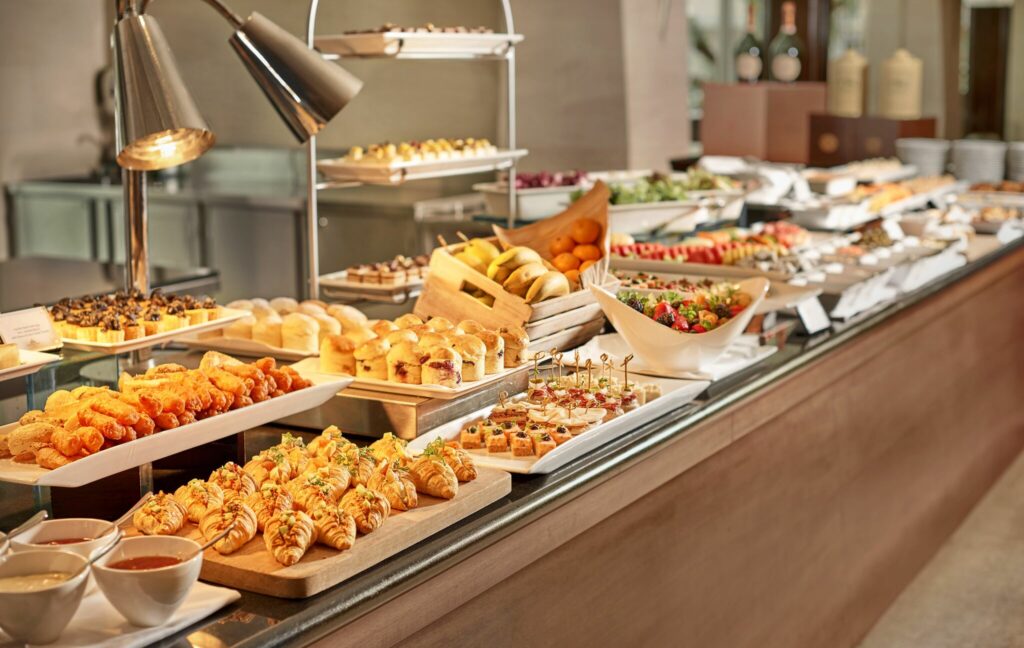 Take the Queen of your household on a shopping spree at Orchard Road before heading to L'ESPRESSO for their English Afternoon Tea Buffet ($48++ for adults, $29++ for children). Available in two seatings, expect a wide variety of savoury and sweet treats at this buffet that will satisfy your belly. Be prepared to be blown away by their Beef Wellington with Shallot & Red Wine Sauce – the juicy steak and flaky pastry is simply on point. Mums will also get a complimentary glass of special tea cocktail to top the whole experience off.
Address: 22 Scotts Road, Goodwood Park Hotel,Singapore 228221
Buffet hours: 5-6 May and 12-13 May, First seating: 12pm to 2:30pm, Second seating 3pm to 5:30pm
Tel: 6730 1743
Website
Menu
---
7. Crossroads Bar
---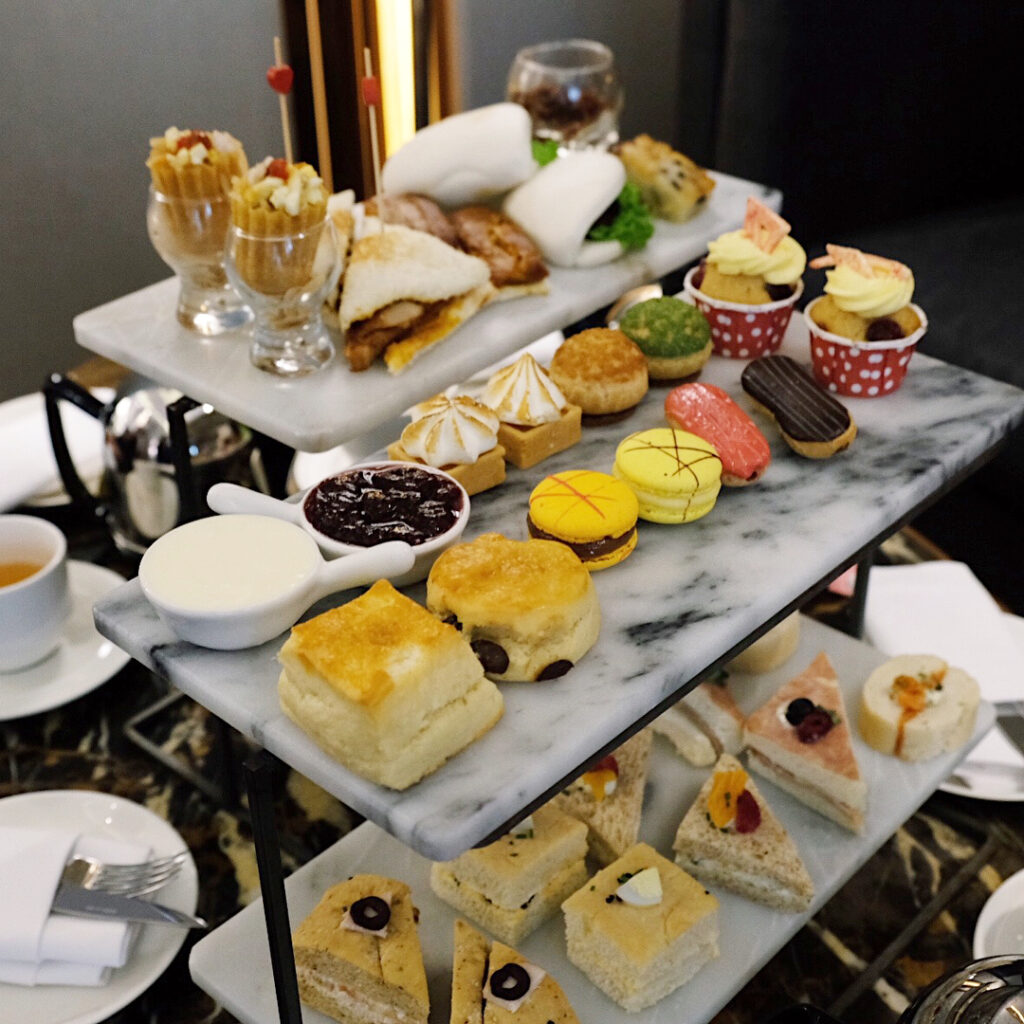 Image credit: @joliehwee
Spoil your mother with an afternoon at Crossroads Bar's Mother's Day Afternoon Tea ($38++ per person, minimum two to dine). In addition to the sweet and savoury treats like Egg Cocotte with Mushroom Ragout and Bird's Nest Egg Tart serves, Crossroads Bar will reward your ma with a complimentary skin care gift set from Yves Rocher. Take it as a chance to say sorry for all the wrinkles you gave her while growing up! 
Address: 20 Merchant Road, Swissotel Merchant Court, Singapore 058281
Promo hours: 13 May 2018, 3pm to 5pm
Tel: 6239 1828
Website
---
8. Spices Cafe  
---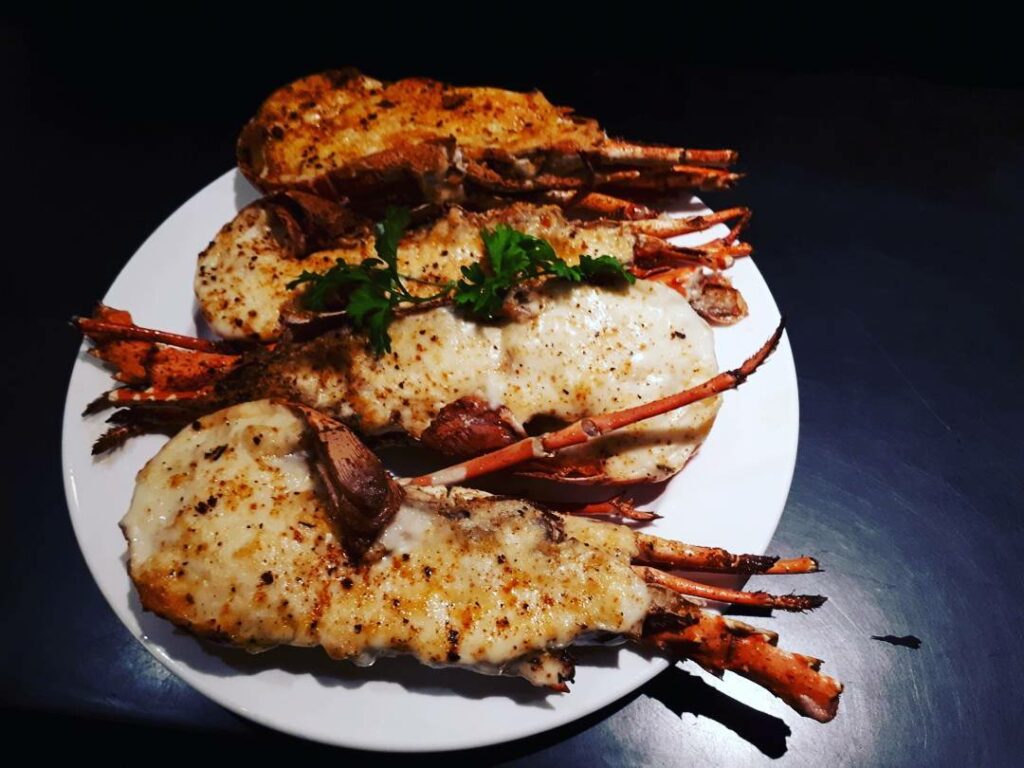 Image credit: @ricwardwong
During Mother's Day weekend, mothers dine for free with every three paying adults at Spices Cafe's Harvest Of The Sea Dinner Buffet ($60++ for adults, $24++ for children)! Feast on a spread of seafood, including chilli crab, salted egg crab, freshly shucked oysters, and more! To top it all off, each diner has a choice between one complimentary serving of 200g of Lobster with Cheese, Mentaiko, or Mushroom sauce and Braised Baby Abalone with Broccoli and Mushroom.
Address: 100 Orchard Road, Concorde Hotel, Singapore 238840
Buffet hours: Fri-Sun 6:30pm to 10pm
Tel: 6734 0393
Website
---
9.  Caffé B
---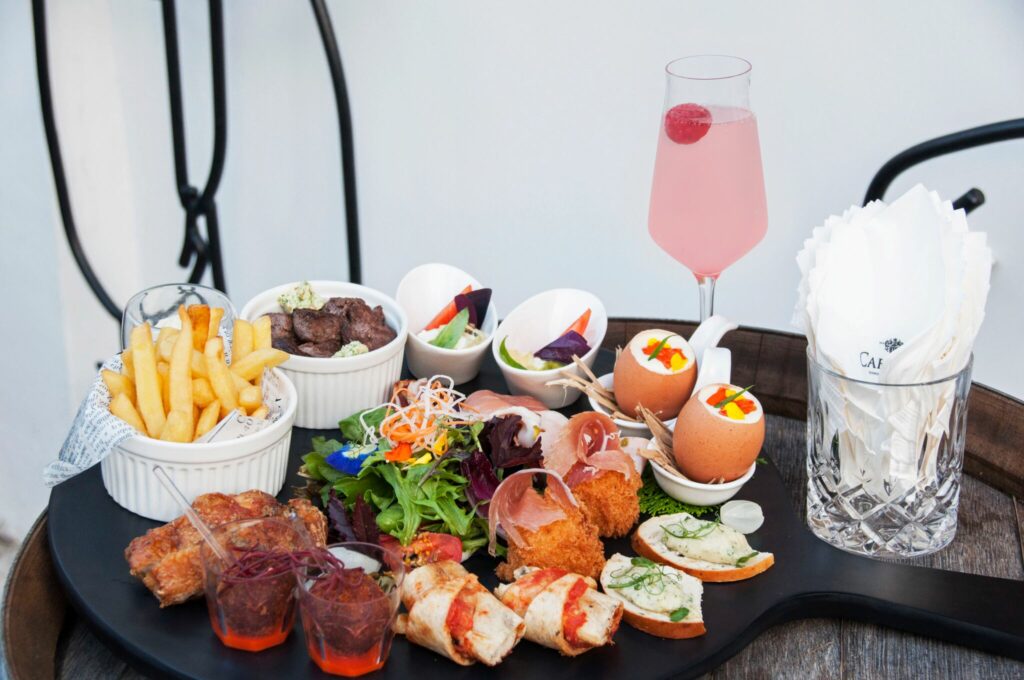 Caffé B will be celebrating the most important women in our lives with platters of Italian goodies and complimentary cocktails. Great for two is this special Mother's Day sharing platter ($36++), which features dishes like creamy king crab croquettes, tender beef tenderloin, and Caffé B's signature croissant-styled margherita pizza. While indulging in these delicacies, don't forget to join the mother-child lookalike contest. Snap a photo with your mama and stand a chance to win some dining vouchers for your next visit.
Address: 64 Club Street, Singapore 069438
Promo hours: 13 May 2018, 2pm to 11:45pm
Tel: 6887 3311
Website
---
10. SEAR X Angie's
---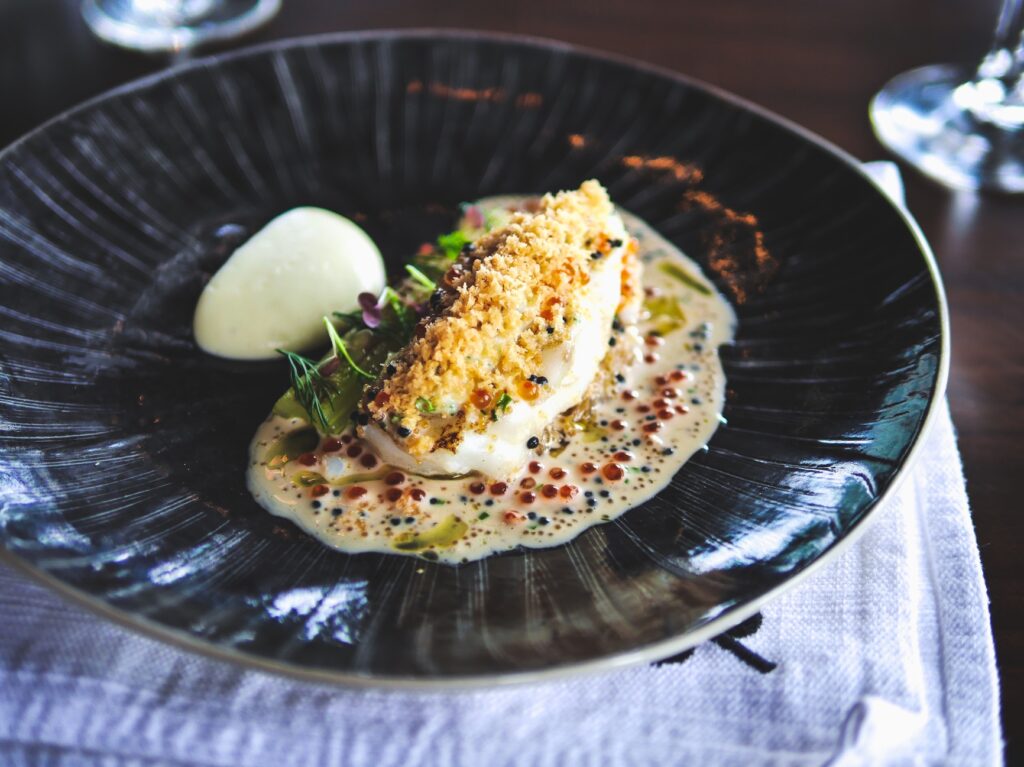 Take your mum to SEAR X Angie's, which is located in a skyscraper boasting a breathtaking view of the picturesque cityscape. Specially for Mother's Day on 13 May 2018, the folks behind SEAR X Angie's will be serving a Sip & Sea set lunch special. Here, seafood dishes like their Alaskan Crab, Brioche Toast and the Atlantic Cod, are infused with champagne. You can choose between a three-course meal ($65++) and a four-course meal ($75++), depending on your appetite and budget. Mums will also receive a free glass of Rose Prosecco upon arrival!
Address: 50 Raffles Place, 45th floor, Singapore 048623
Promo hours: 13 May 2018, 12pm to 2:30pm
Tel: 6221 9555
---
Thank You Mum.
---
While mothers do nag very often, they do it to make us better people. Yet more often than not, what they get in return are sarcastic and rude comments. Sometimes, we hurt them even when we don't know it. So spend time with your mum this Mother's Day, and make her feel appreciated. Buy her a meal and treat her like Queen! She deserves it for putting up with our nonsense for years.
For more places to pamper your mom, check out these high tea buffets or champagne brunch buffets!