Giant Hokkien mee with crayfish and lobster
Update: Mr Prawnie's address from 18 July 2017 onwards is Blk 304 Ubi Avenue 1, #01-95, L32 Coffee Shop, Singapore 400304.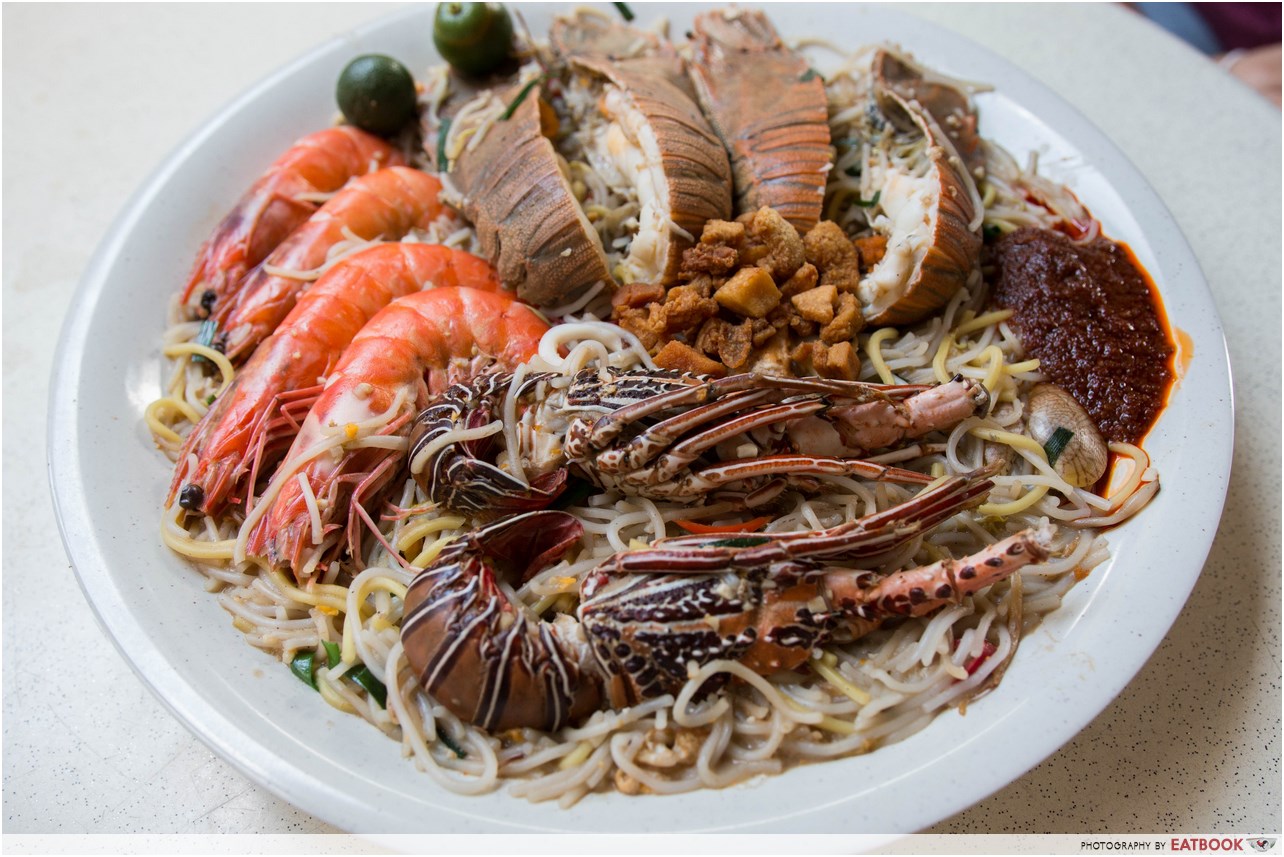 Growing up, I loved hawker food. From fried carrot cake to laksa and Hokkien mee, I especially loved anything with lots of prawns and a smoky charred flavour. Upon discovering that Mr Prawnie has a giant Hokkien mee that includes big prawns, lobster, crayfish and lala, I knew I had to give it a try.
Food at Mr Prawnie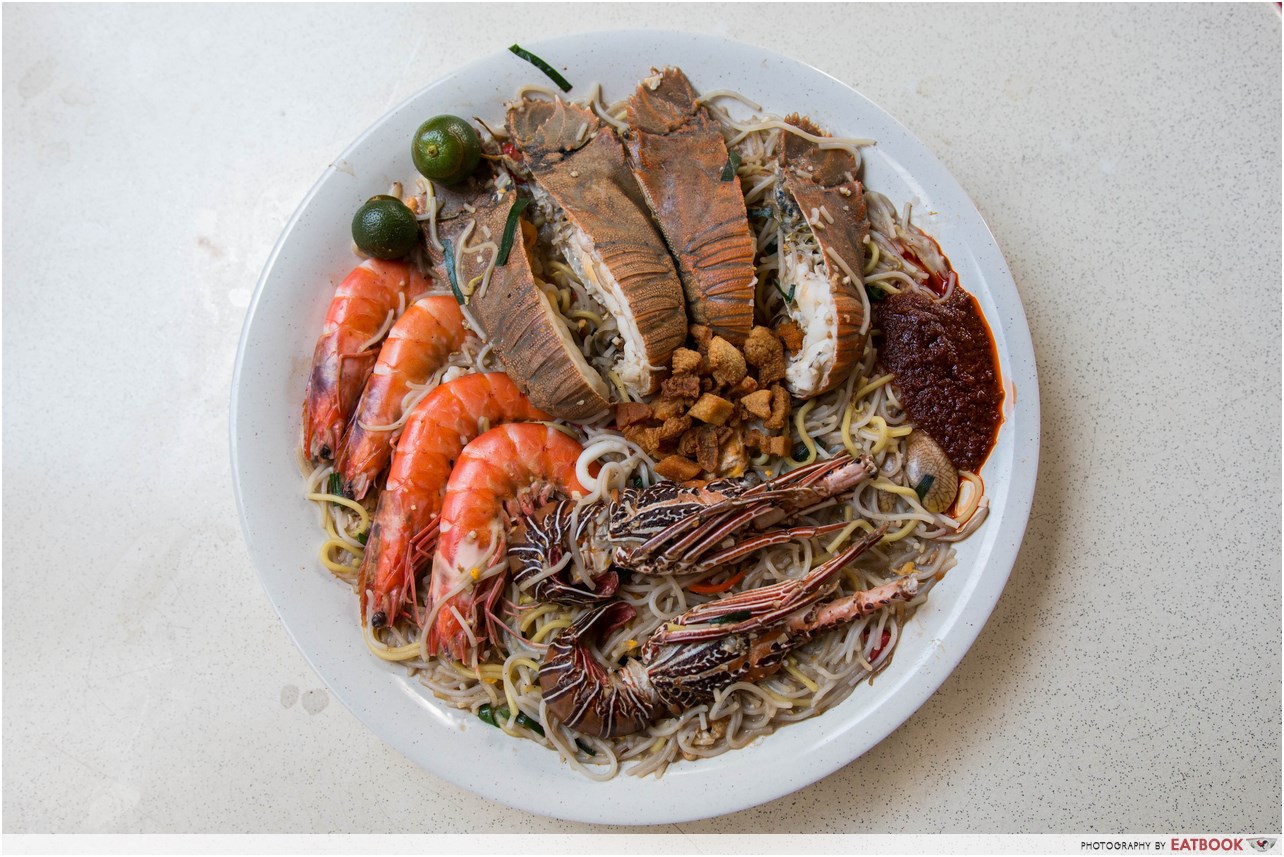 Special Seafood Platter ($36) promised a serving large enough for three to four people. The massive platter arrived and we were left dumbfounded.
It was generously packed with four big prawns, two halves of a lobster, two crayfish and lots of lala atop an intimidating heap of fried Hokkien mee. While this dish is every seafood lover's dream, the plentiful shells demanding your attention are definitely a nightmare to those wary of the wonders of the sea.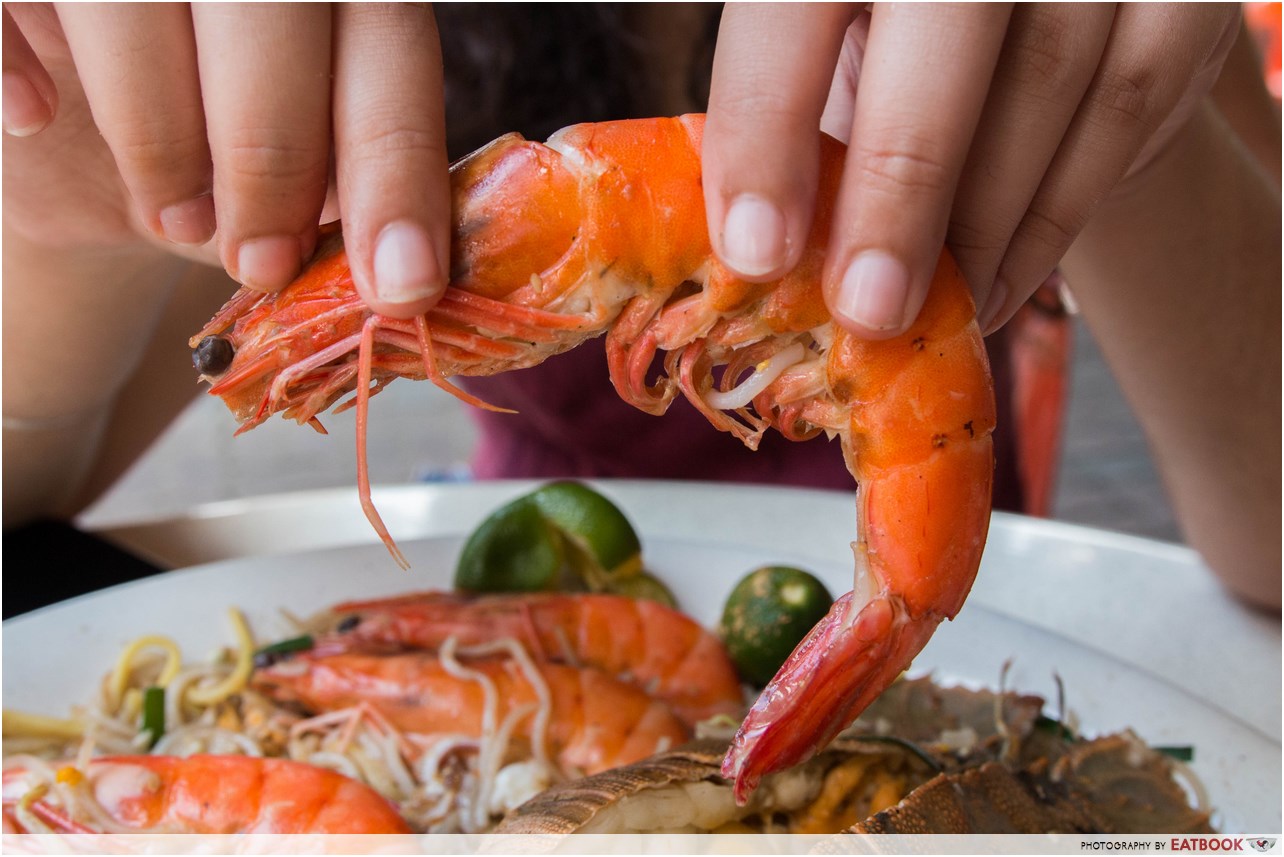 Starting off with the star ingredient, the massive prawns did not disappoint. Peeling the prawns, the crunchy shells gave way to extremely juicy interiors, squirting out tiny pools of juice. The prawns were beyond meaty, and had a nice subtle tangy sweetness about them.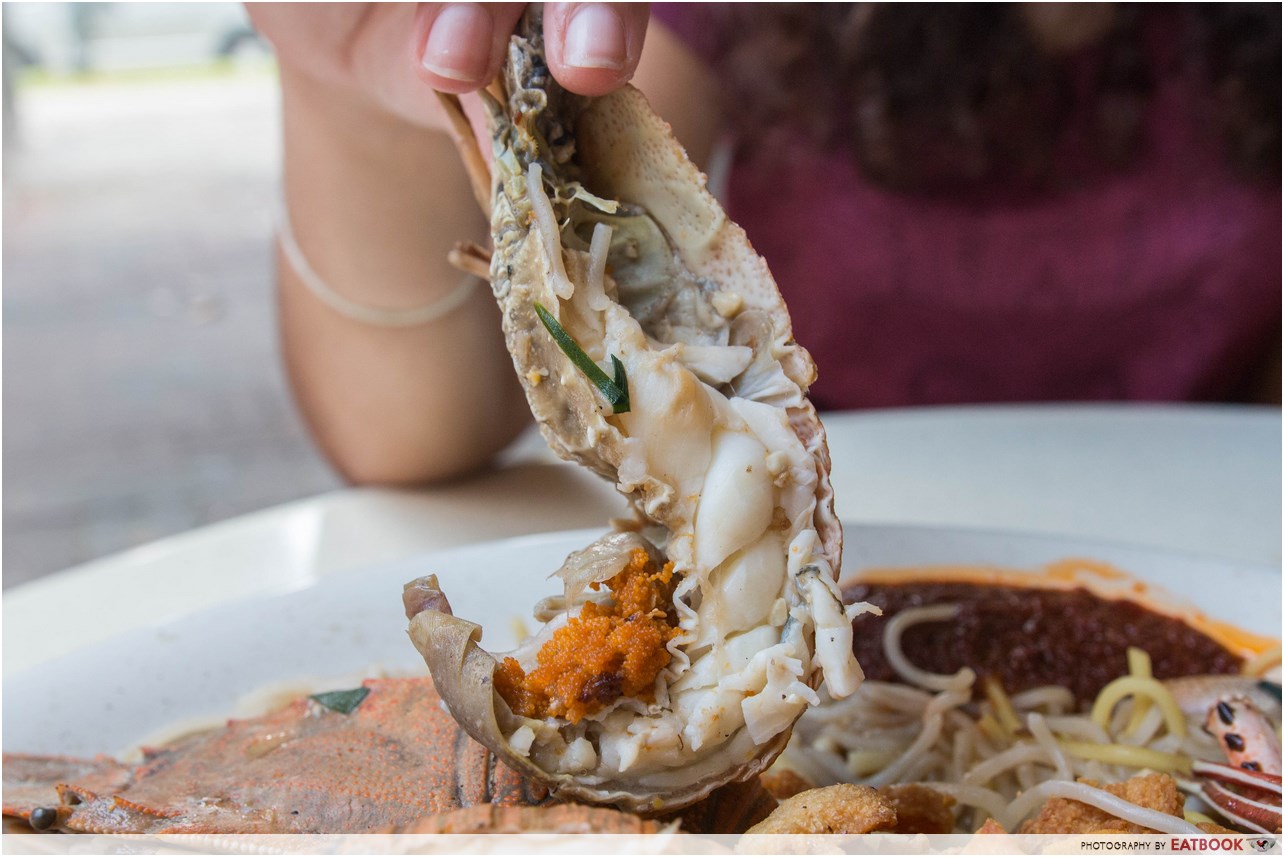 The flesh of the crayfish cleanly pulled away from its shell. Soft and succulent, it absorbed the flavour and juices from the noodles, resulting in a slightly salty, slightly smoky, and astoundingly enjoyable piece of meat.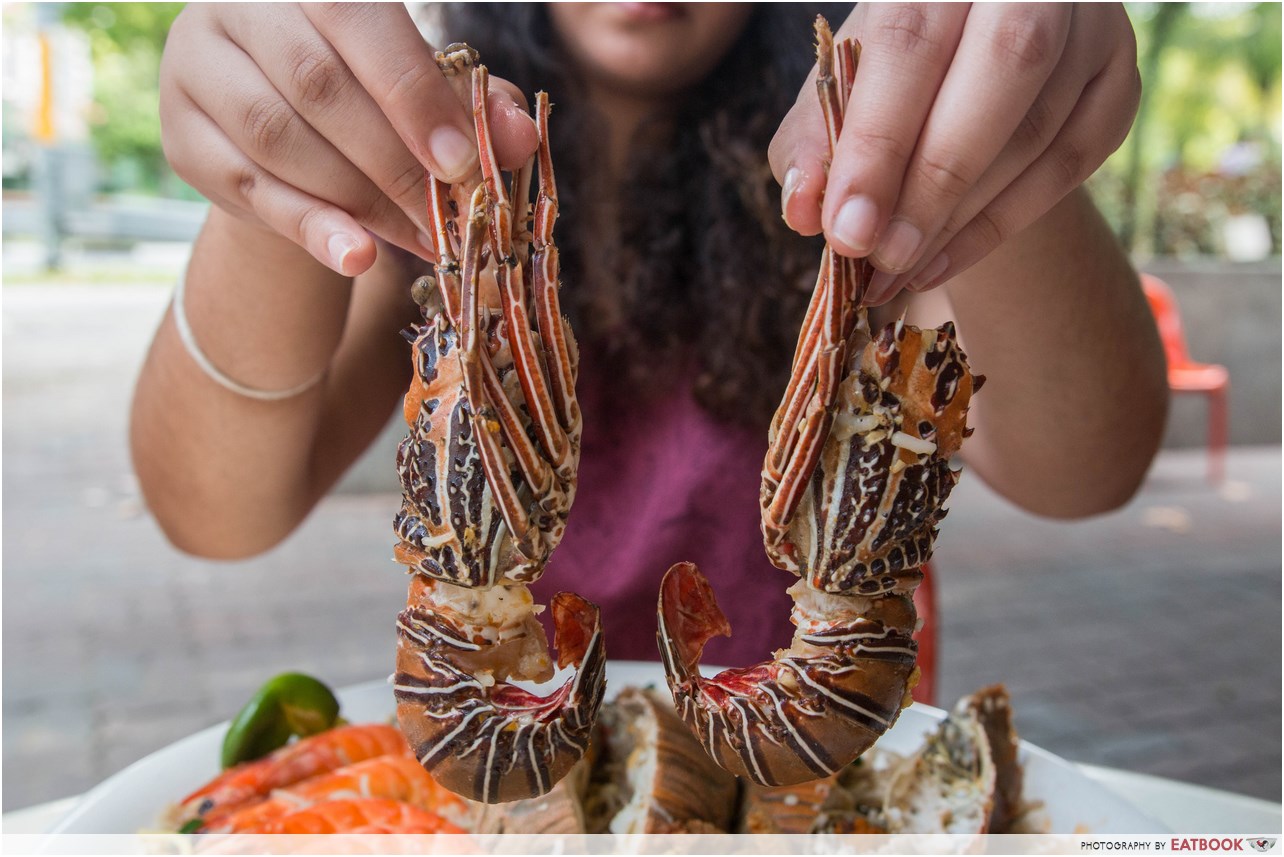 The lobster, while still decent, was not as great as the rest of the seafood. It was slightly tough and the sparse meat was relatively harder to extract. It was also lacking in flavour, and tasted like any old fish.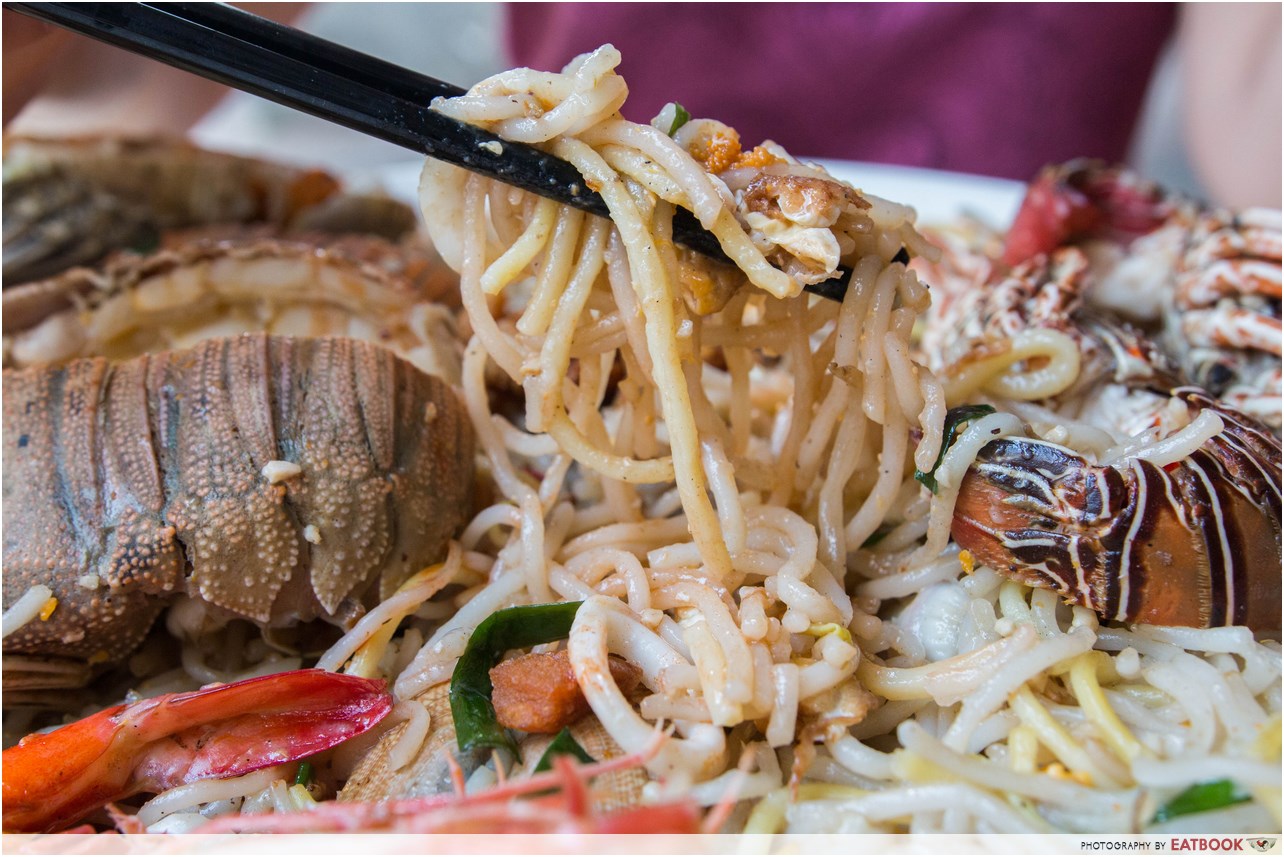 The noodles weren't as smoky or charred as I had hoped, but were still tasty, especially if you like your Hokkien mee softer instead of more fried.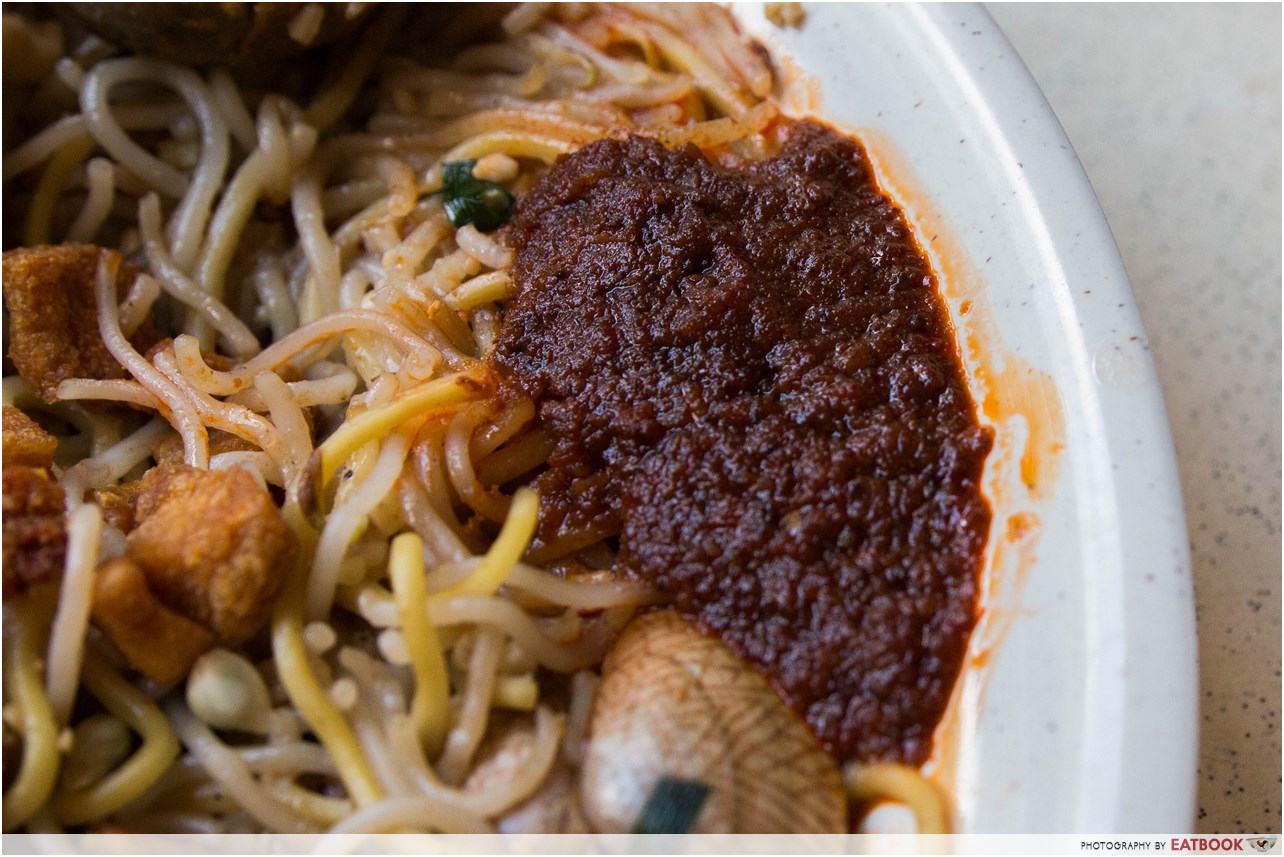 Spicy and a little bit sweet, the sambal gave the dish more of a kick and created a burst of flavour together with the lime.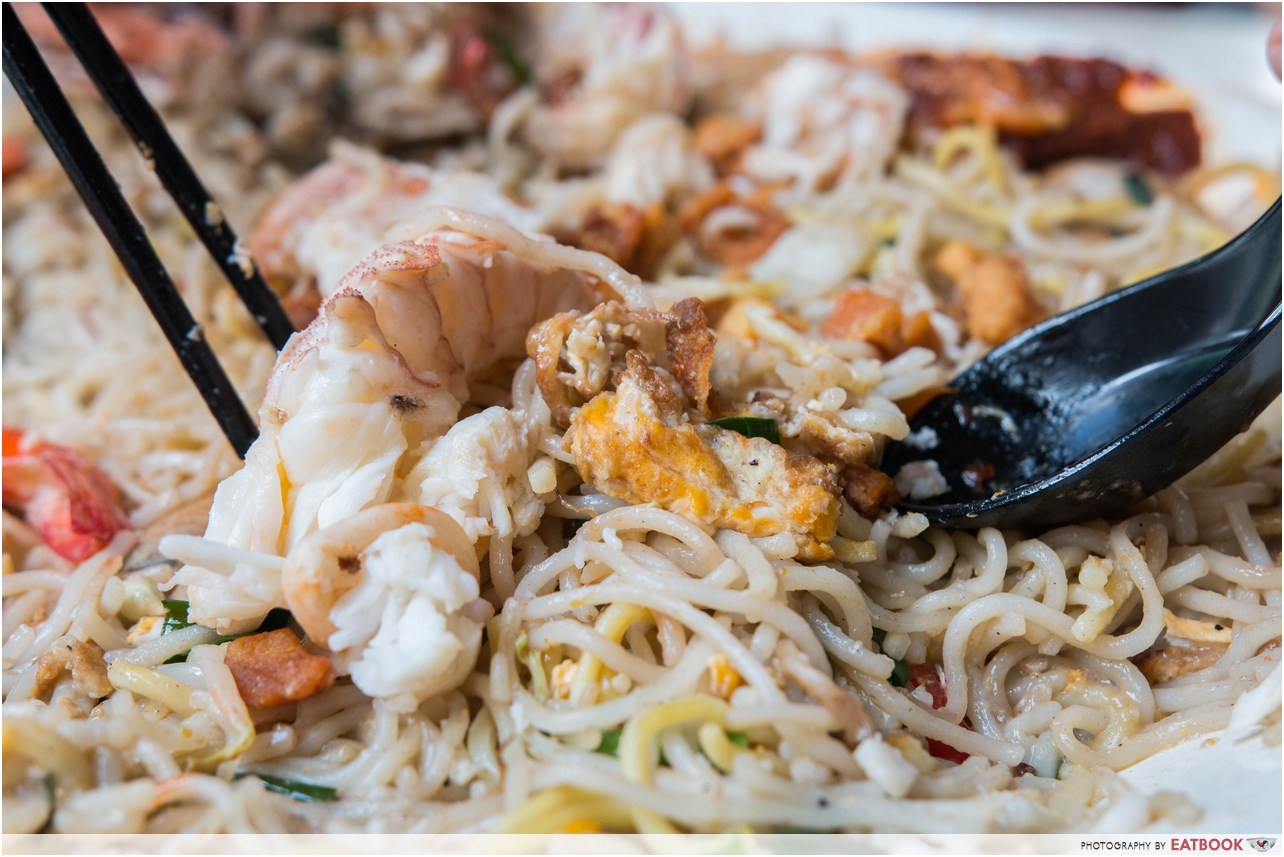 There was also the usual fried egg, clams, sotong, and super crunchy pork lard adorning the dish, providing a pleasant range of textures that made this Hokkien mee stand out. The portion of the noodles was exceedingly generous and even after three of us had stuffed ourselves as much as we could, there was still plenty to go around.
Ambiance at Mr Prawnie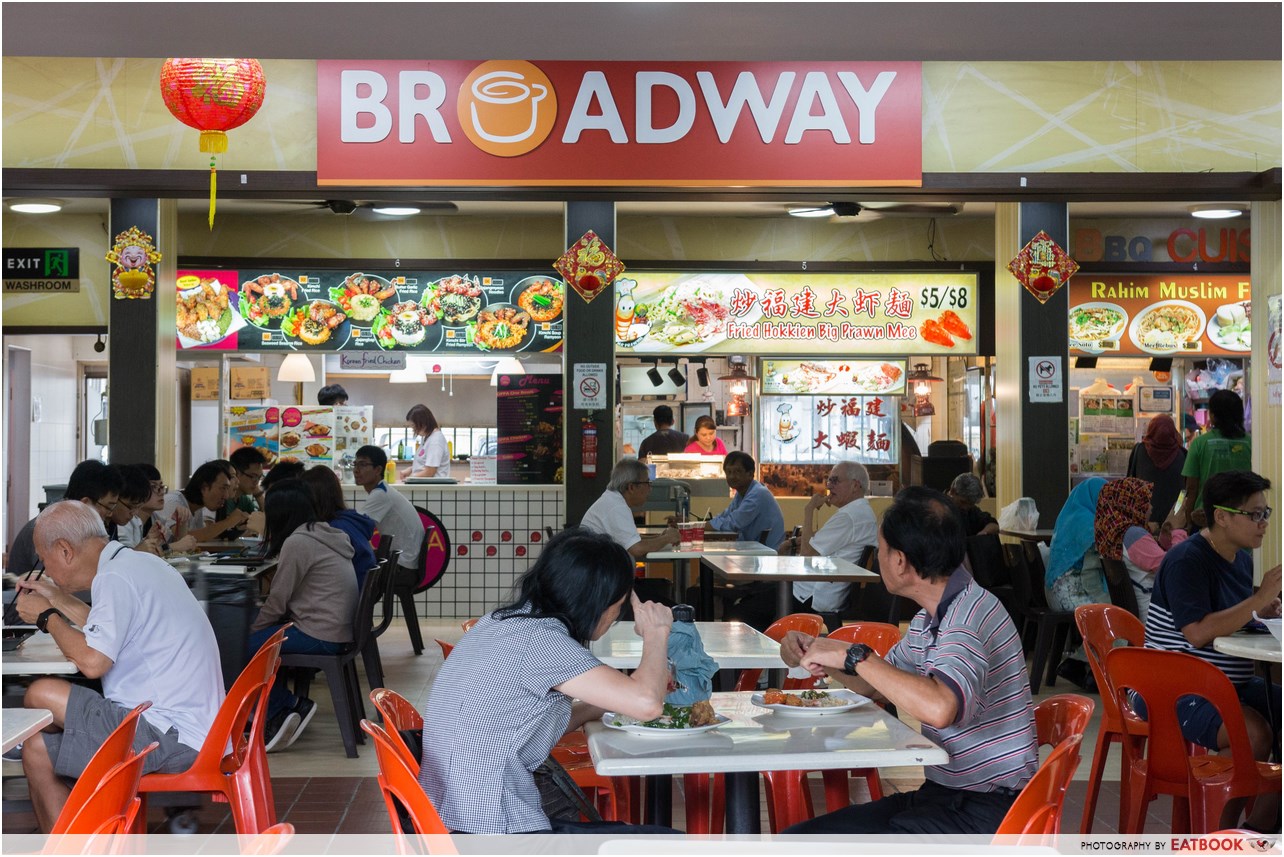 Located in Broadway Coffee Shop at the heart of Ang Mo Kio, Mr Prawnie is just like your typical hawker stall, with a buzz during lunch hour and a rush to find shaded seats. Being an outdoor eatery, do be wary of the pesky insects that linger around.
The stall itself had fresh seafood on display, and you can pick out the ingredients yourself.
The Verdict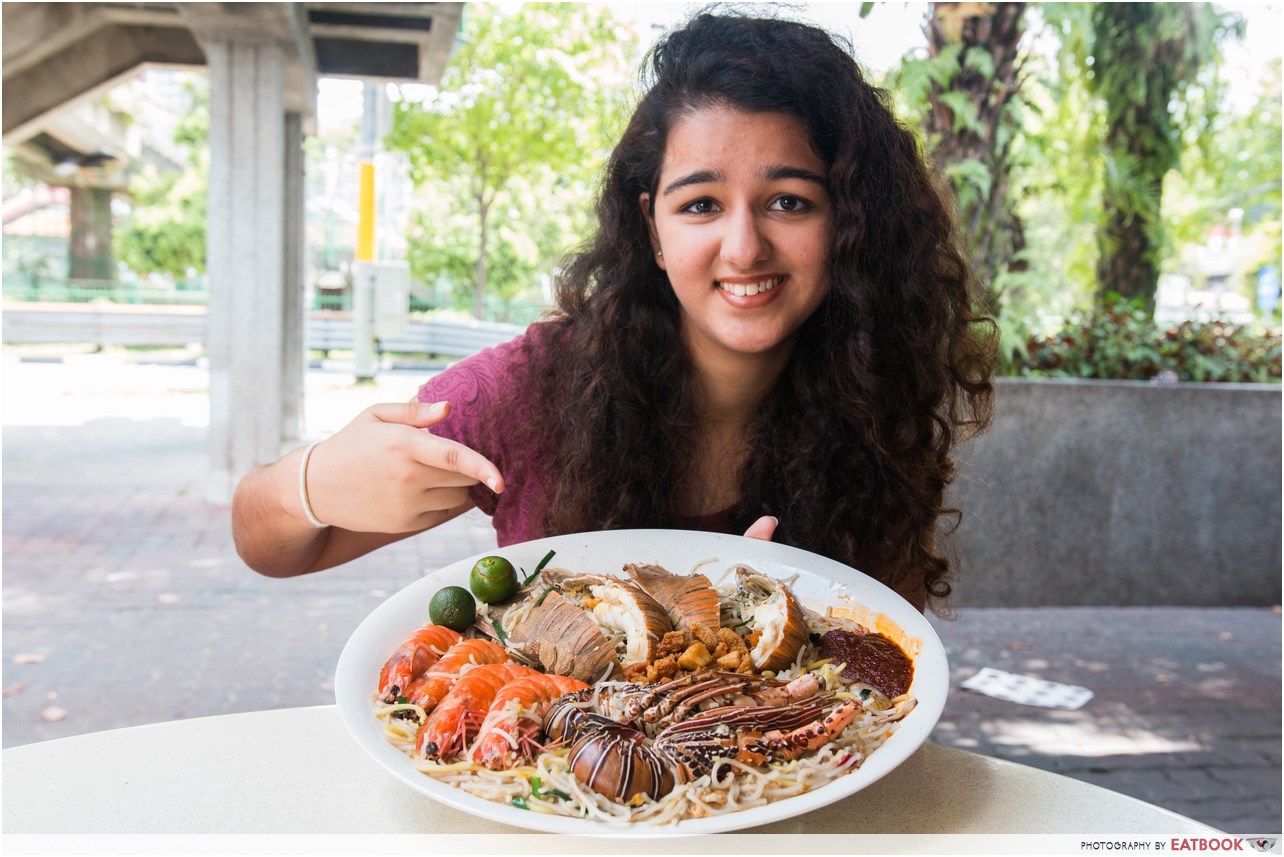 While the food was pretty good, and the prawns and crayfish were amazing, the gigantic portion makes this unlikely to become your go-to fried Hokkien mee. Thankfully, Mr Prawnie does have downsized portions, including single-serving Big Prawn Fried Hokkien Mee ($5/$8) and for around two people, Crayfish Big Prawn Fried Hokkien Mee ($15), Flower Crab Big Prawn Fried Hokkien Mee ($15) and Lobster Big Prawn Fried Hokkien Mee ($20).
If you do decide to go for the Special Seafood Platter, take note that it is currently an off-menu item, and pre-ordering it the day before is recommended. The chefs said it is likely to go up on their menu some time in February.
This is an independent review by Eatbook.sg
Summary
Pros
– Generous serving
– Convenient location
– Value-for-money
Cons
– Some ingredients weren't as good
Recommended Dishes: Special Seafood Platter ($36)
Operating Hours:
11am to 10pm daily
Tel:
8700 3168
Address: Blk 304 Ubi Avenue 1, #01-95, L32 Coffee Shop, Singapore 400304