Authentic and inexpensive pho at a hidden Vietnamese joint
Update: Mrs Pho has relocated to 73 Bussorah Street, Singapore 199486.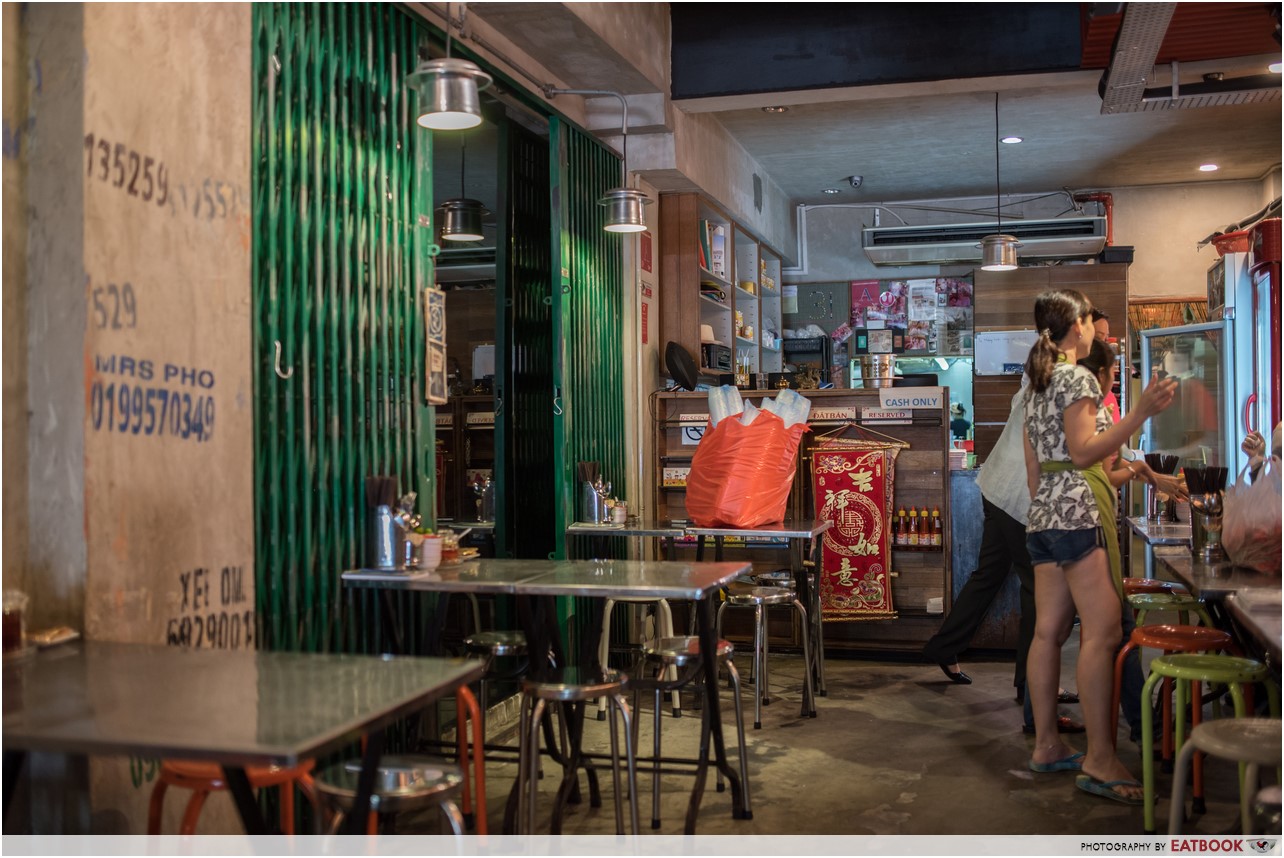 The exterior of Mrs Pho is so nondescript it's easy to walk past it without batting an eyelid. But this hole-in-the-wall at Beach Road is a secret pho lovers don't want the world to know. Furnished with metal tables and dim lighting, this rustic eatery exudes the vibe of a street stall in Hanoi, where an old Vietnamese uncle continuously churns out bowls of piping hot pho for the hungry.
Food at Mrs Pho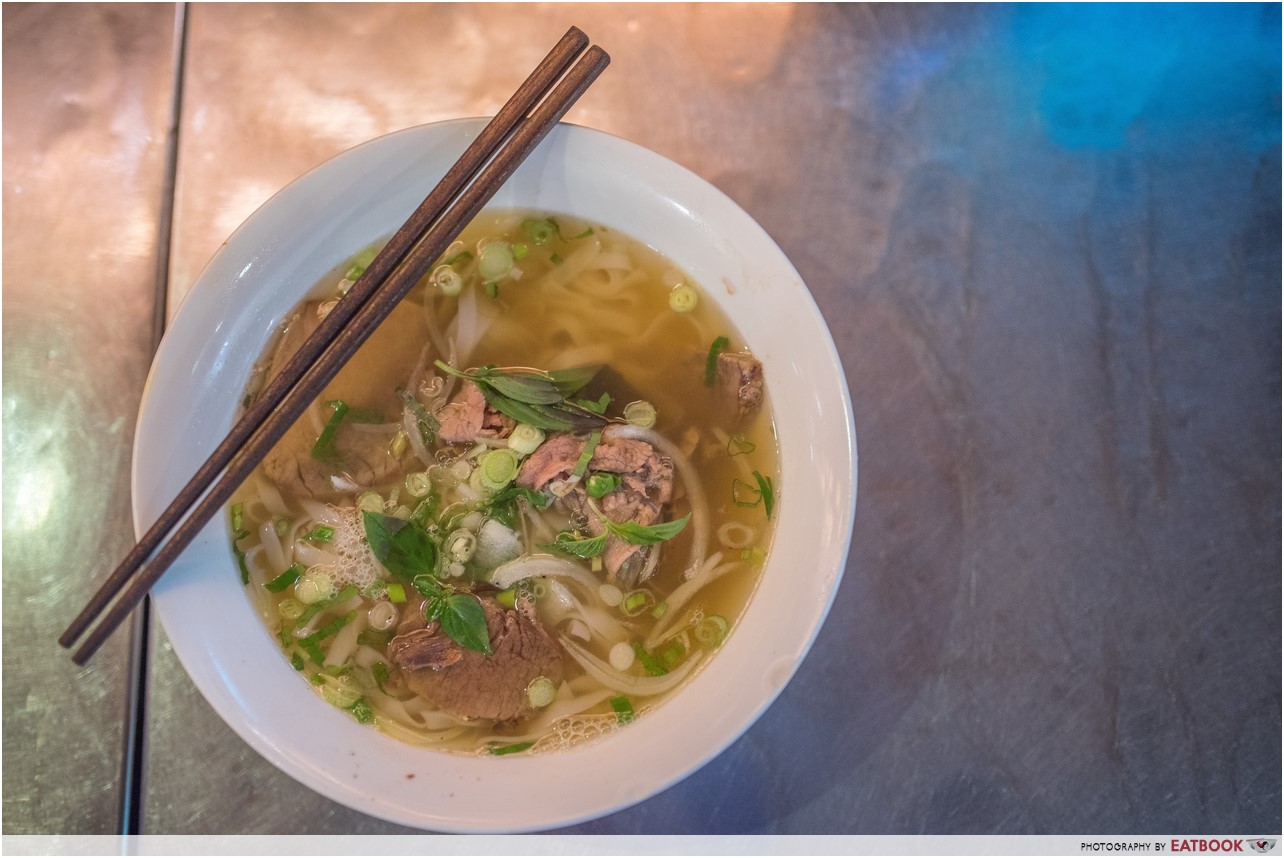 We started with a huge bowl of Pho Bo Tai Nam ($7.90+), which comes with sliced beef and beef brisket. Pho here is served Northern Vietnamese style, so don't expect it to come with a side plate piled high with leaves and herbs. The dish reached our table steaming hot, with rice noodles and large slices of meat soaked in clear broth.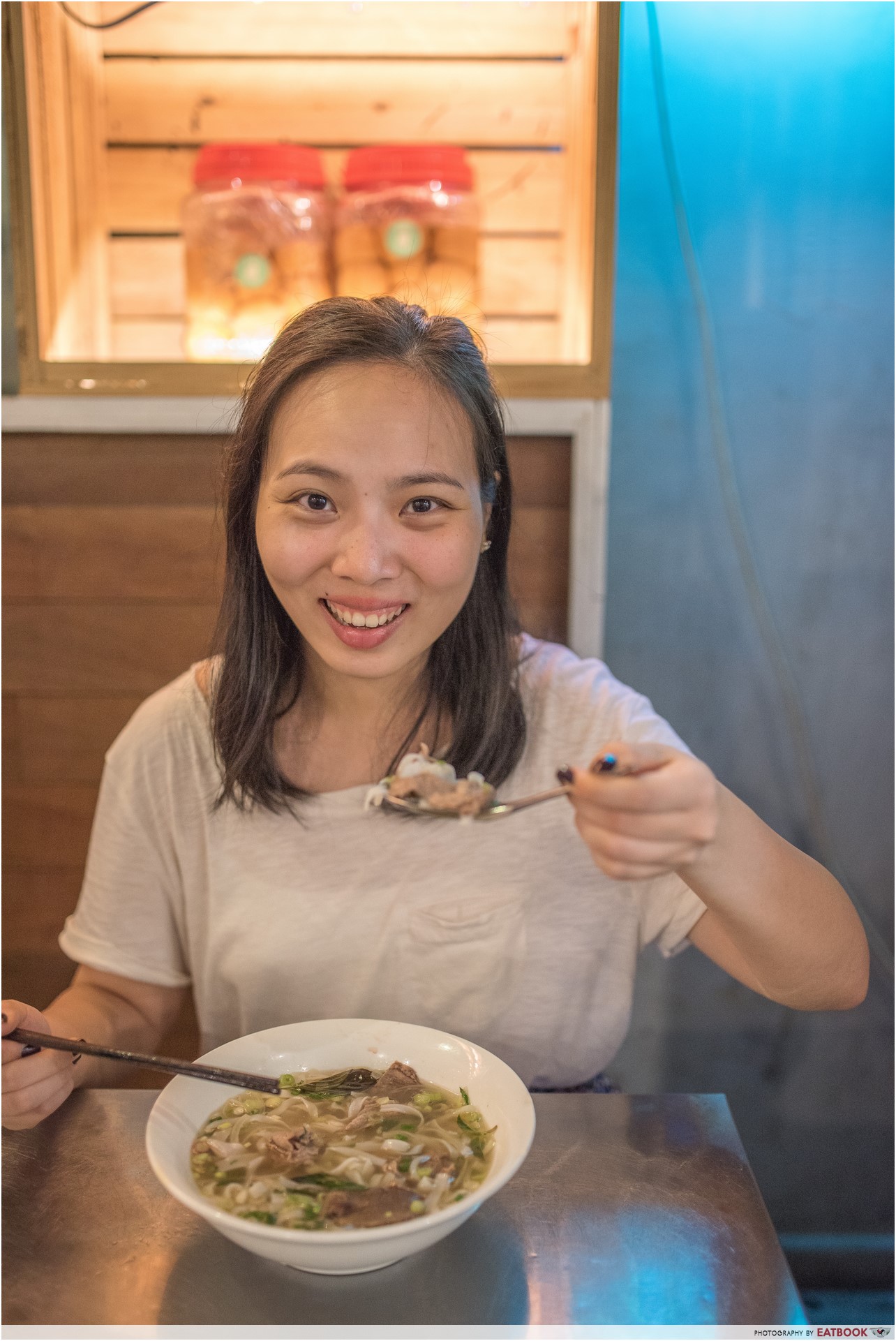 Even with high expectations, I was still blown away by the broth. Every mouthful of soup was bursting with the flavour of spices. Its umami taste from the beef was strong, and there was a slightly sweet aftertaste as well. This is definitely a bowl of soup I would gladly down on days I need comfort food. 
Broth aside, the beef was a little too tough for my liking and the noodles were a tad soggy; but onions and bean sprouts gave the entire dish a nice crunch.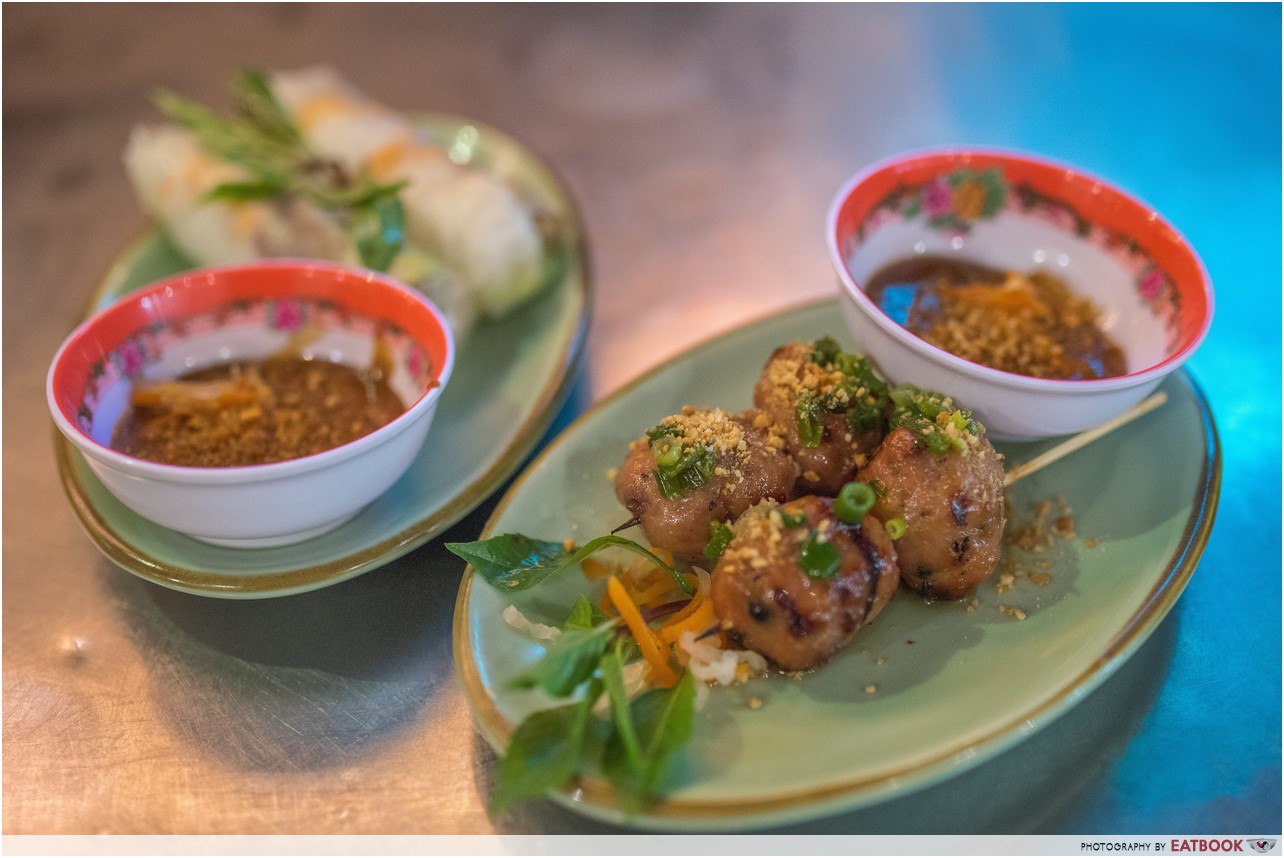 Without realising how big the bowl of pho would be, we got side dishes to go with it. Nem Nuong ($3.50+) is a plate of skewered Hanoi meatballs made with the Vietnamese owner's secret recipe. We thoroughly enjoyed these peppery and chewy pork balls, and they were so flavourful we barely dipped them in a peanut-hoisin sauce that came with it.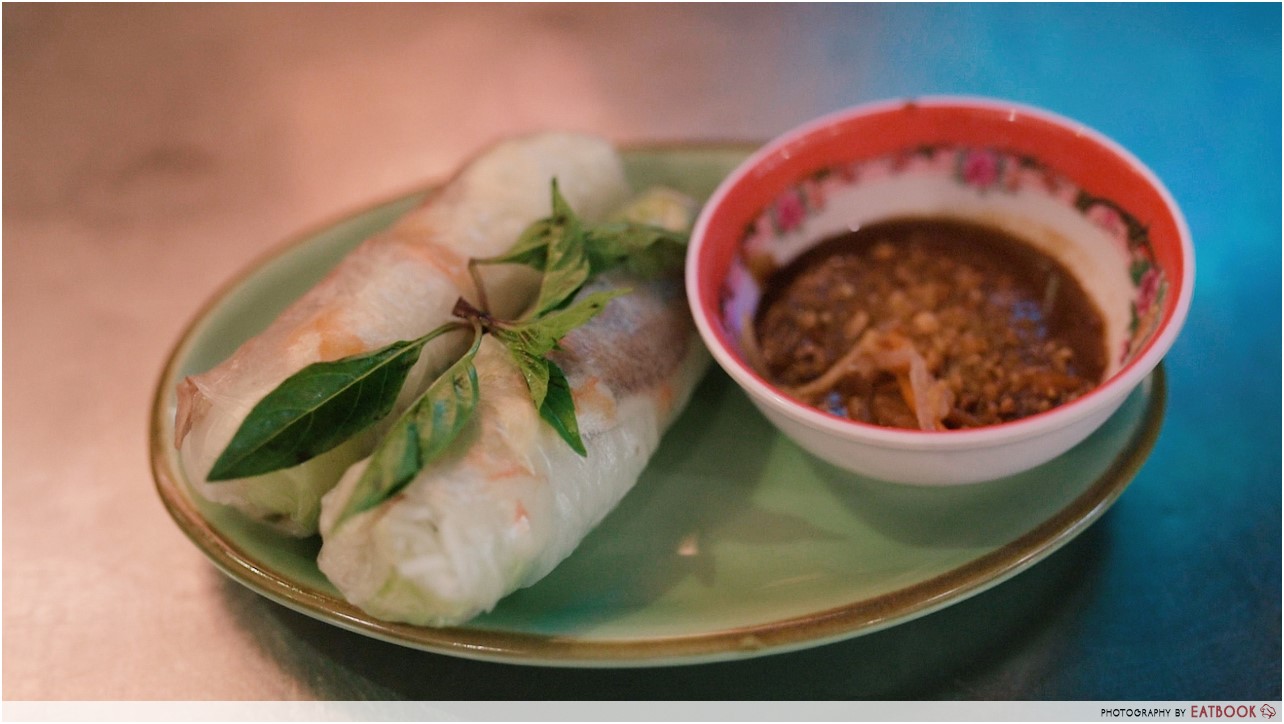 We also got Goi Cuon ($3.50+) because fresh spring rolls are a must for me at Vietnamese restaurants. Each piece of rice paper held a bunch of vermicelli, lettuce, prawns and a slice of pork tightly together. As much as I wanted to love this, there was too much vermicelli in each roll, and it was hard to taste the meat and prawn at all. The roll by itself was tasteless, but the sauce that came with it – the same sauce for Nem Nuong – made it much better.
Drinks at Mrs Pho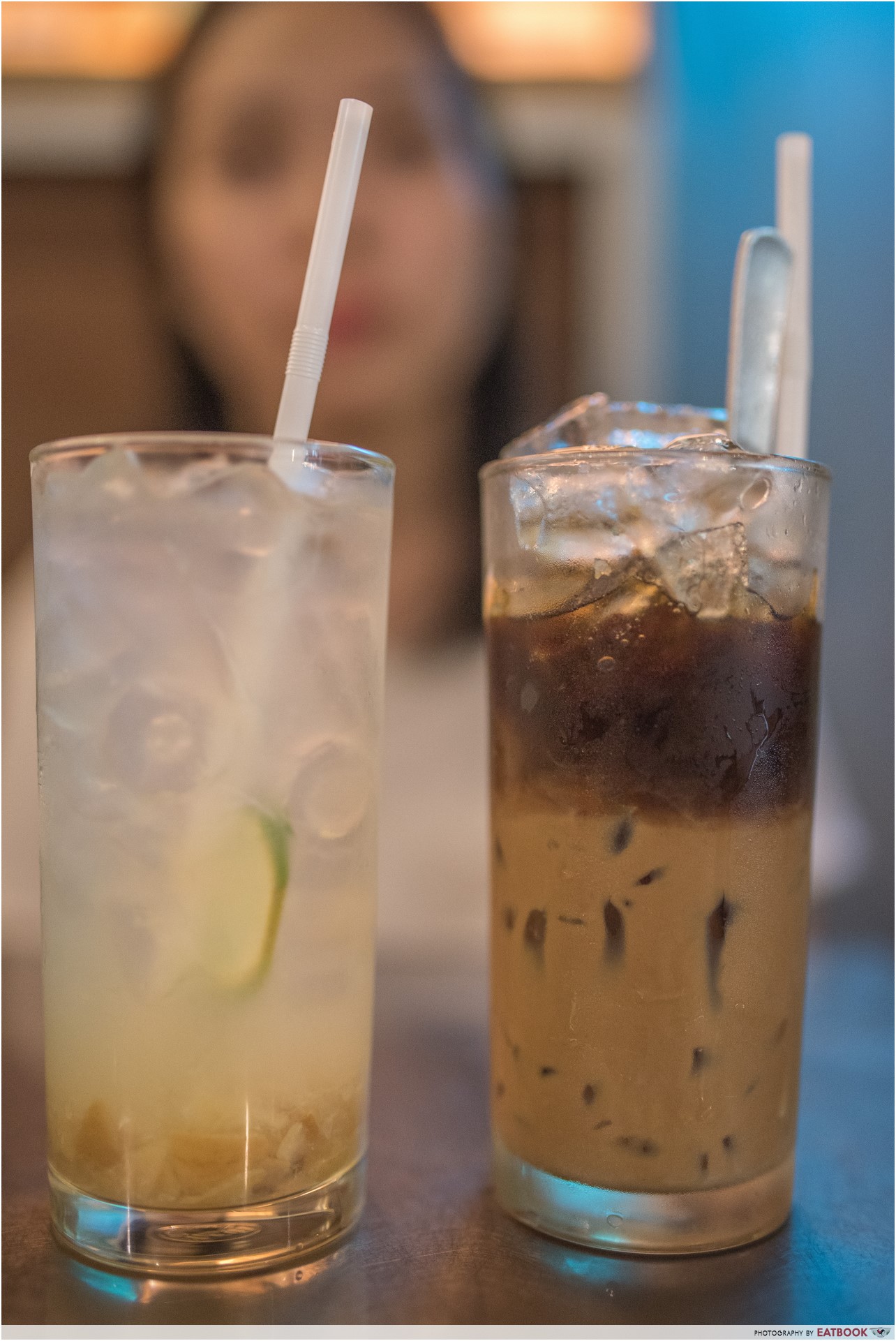 Parched after walking here under the hot sun from Bugis MRT, we ordered Ca Phe Sua Da ($3) and Chanh Muoi ($2) immediately. The former is organic Vietnamese iced coffee with milk, and the coffee was so potent you could barely taste the milk – true Viet style kopi. Chanh Muoi is billed as Saigon salty lemonade on the menu, and they definitely got the 'salty' part right. The drink tasted more like calamansi juice than lemonade, so stay away if you're not into sour drinks.
The Verdict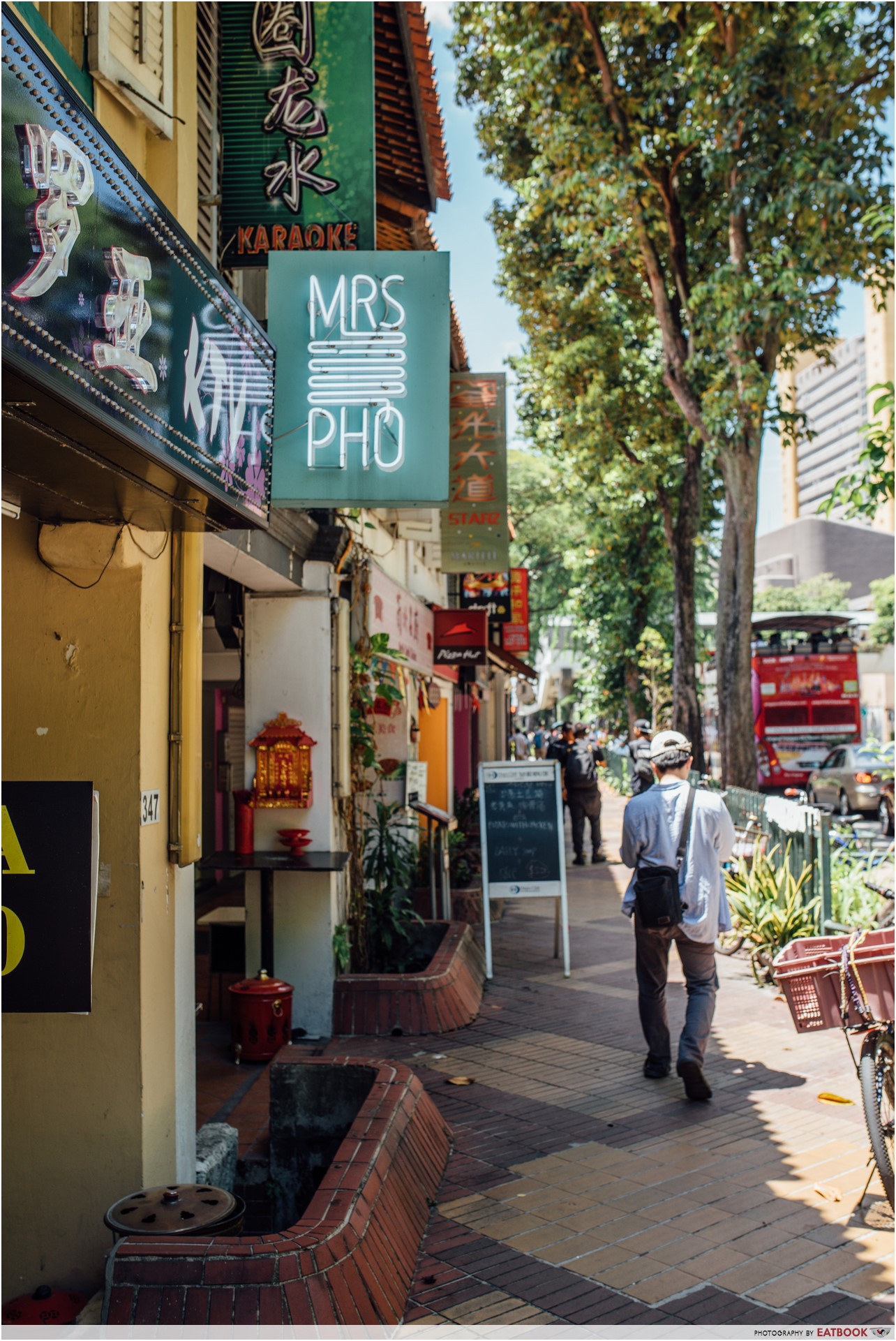 Before we left, the manager told us the restaurant is owned by a Singaporean and Vietnamese couple, and the pho recipe is a mix of Northern and Southern-style pho. Even though there are areas for improvement, I would still go back to Mrs Pho just for that beef broth. And with pho priced at $7.90, having a satisfying meal here would be cheaper than many other restaurants around the area. Do note that Mrs Pho only takes cash, and there's a 10 percent service charge – but no GST – in the final bill.
This is an independent review with all expenses borne by Eatbook.sg.
Summary
Pros
– Pocket friendly prices
– Interesting atmosphere
– No GST
Cons
– Small seating area
Recommended Dishes: Pho Bo Tai Nam ($7.90), Nem Nuong ($3.50)
Operating Hours:
Monday – Sunday 11am to 10pm
Address: 73 Bussorah Street, Singapore 199486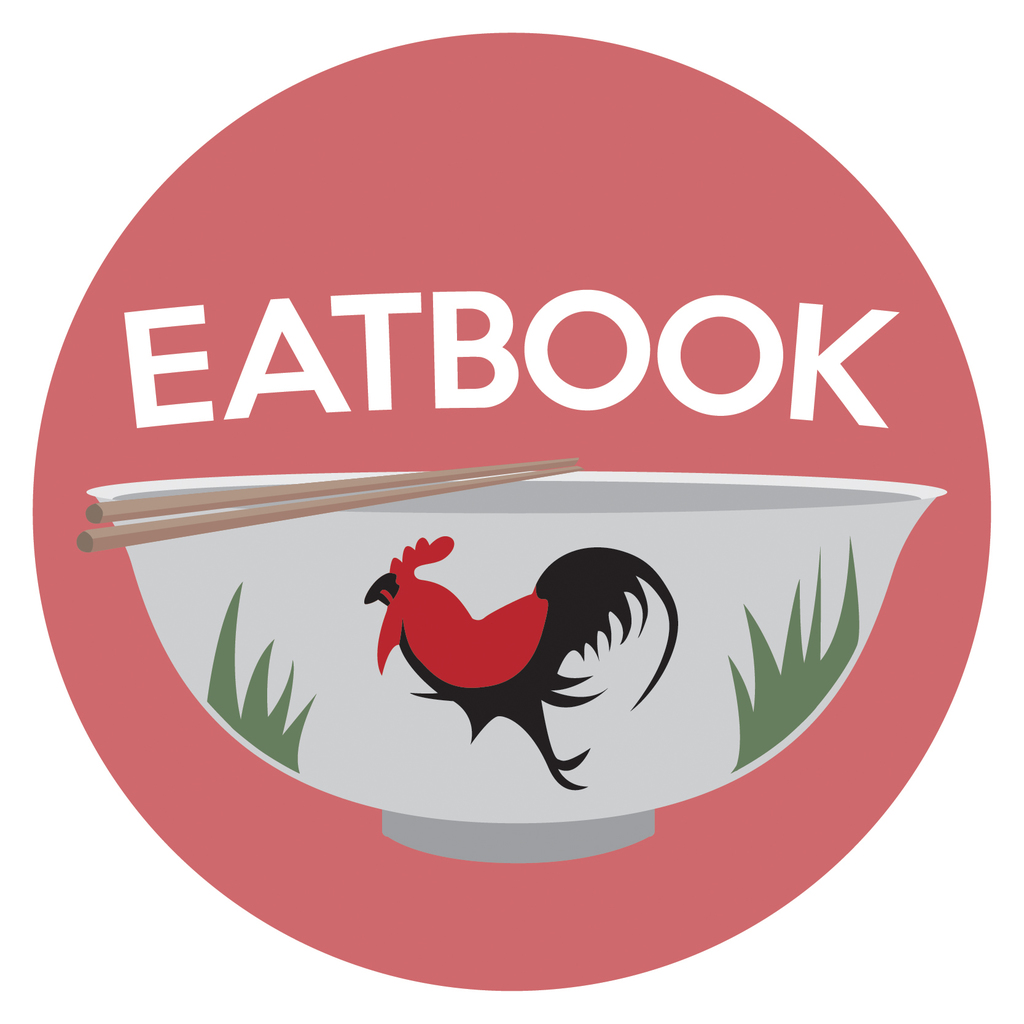 Drop us your email so you won't miss the latest news.