Nayuki opens new outlets at Funan and Takashimaya
S.C.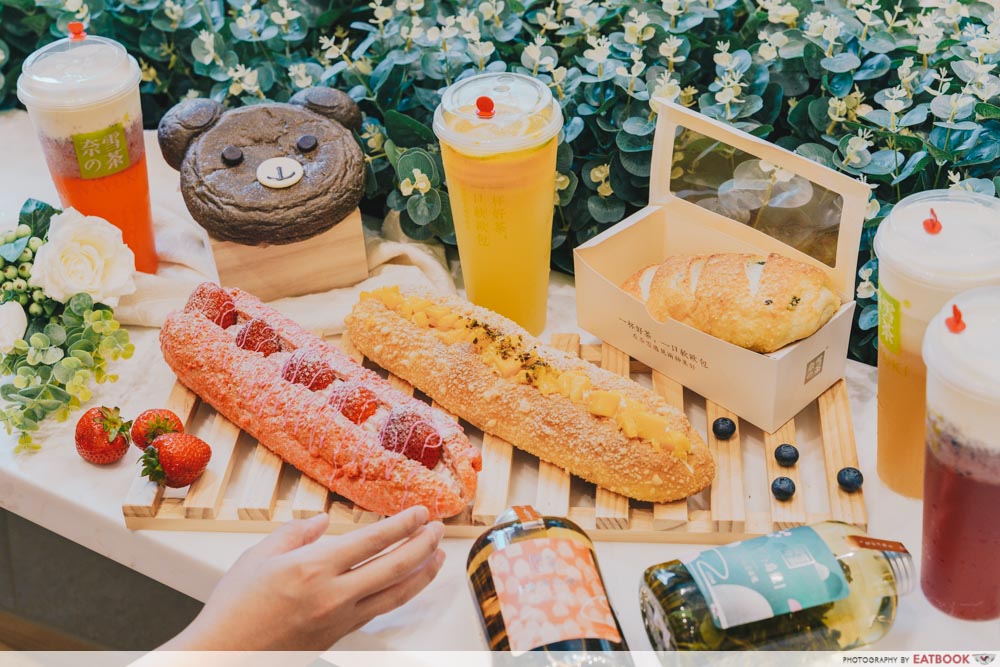 Last year, Nayuki impressed us with an unexpected pairing of cheese tea and soft-euro bakes at their aesthetic cafe in VivoCity. In less than a year, they have announced plans for two more outlets in Singapore. The first will be at Funan Mall—just in time for the mall's reopening on 28 June 2019. The second will be at Takashimaya Shopping Centre on 12 July 2019.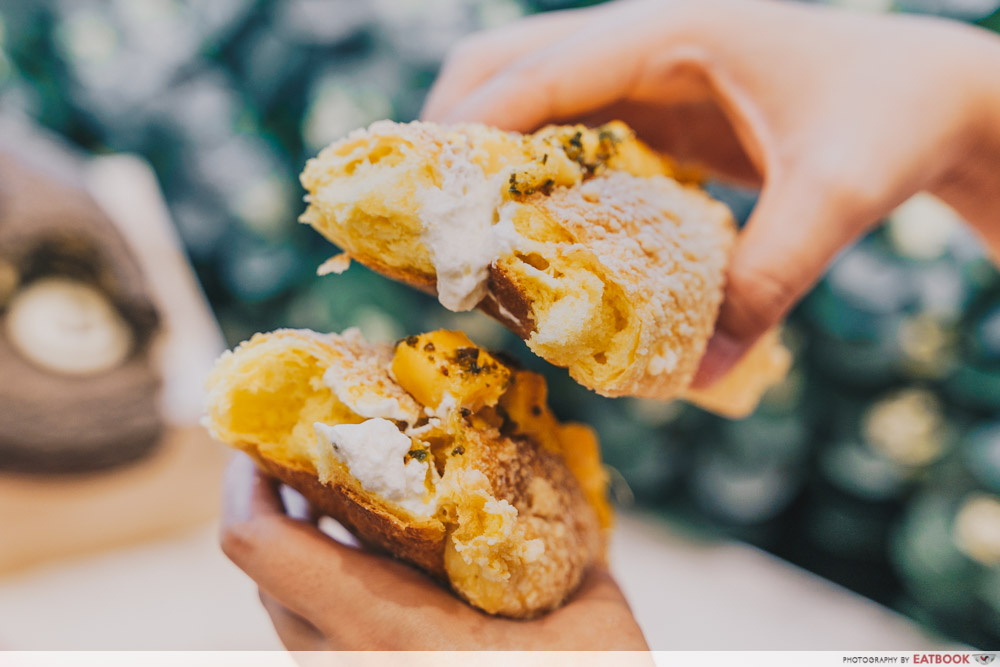 Mark your calendars as Nayuki will be dishing out a free Soft-Euro Bread with every purchase of a drink, and giving out exclusive gifts including a holographic bag from 28 to 30 June at Funan, and 12 to 14 July at Takashimaya Shopping Centre.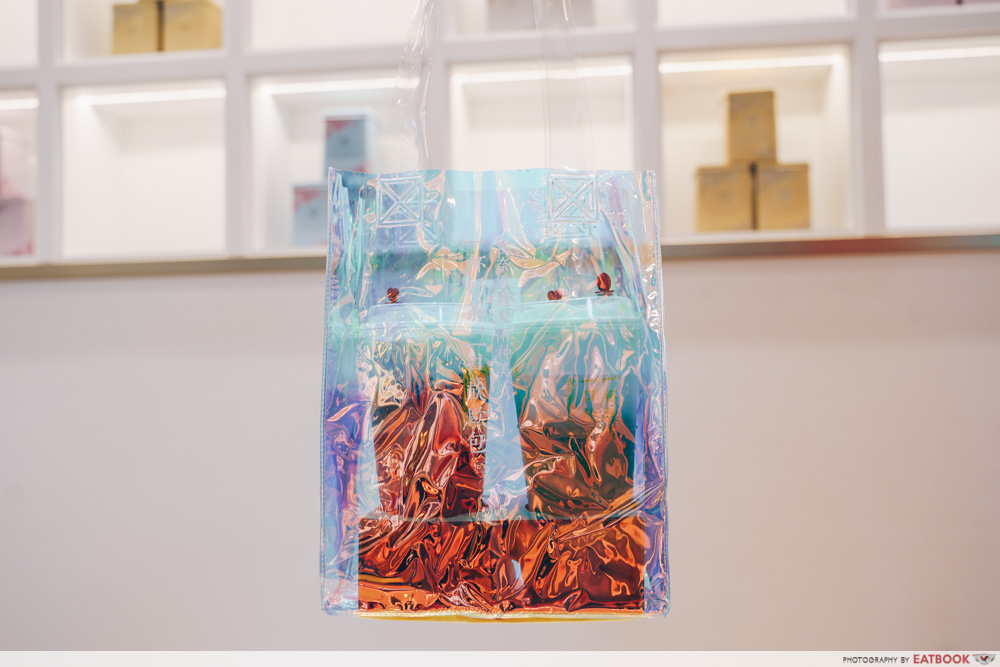 As a way of saying "Thank you", customers will be allowed to redeem the holographic bag and other goodies, with a limited number of 300 pieces up for grabs each day. Besides beaming a different colour at every angle, these bags make good waterproof holders for you to safely—and fashionably—lug your pretty cheese teas around town.
All you have to do is:
Upload a post with the hashtag #NayukiSG

Present it along with your receipt at the cashier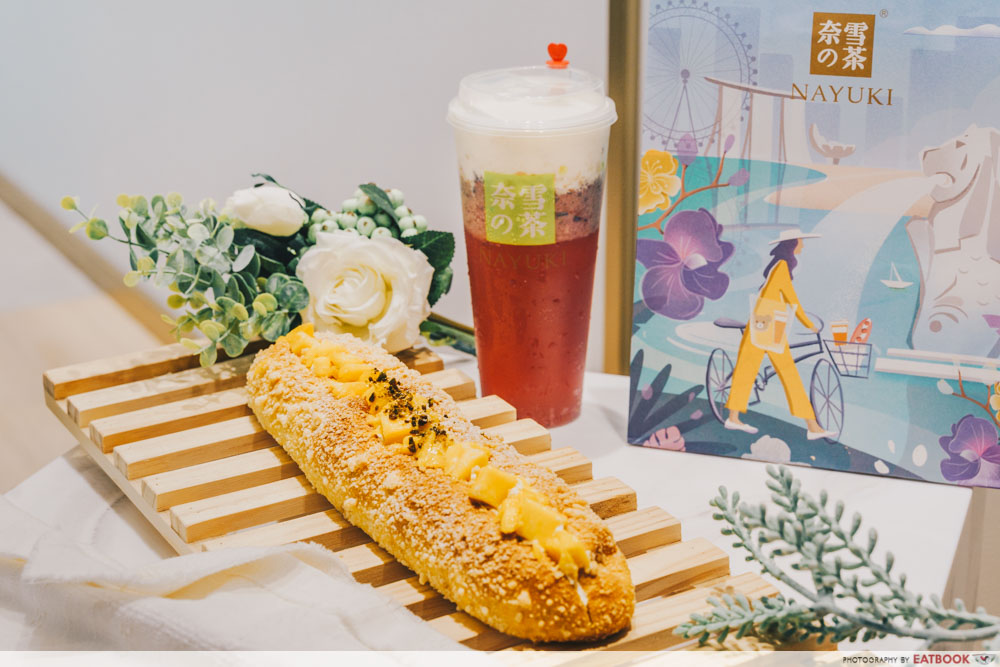 If you've already visited Nayuki at VivoCity, these new items on the menu might interest you. Available on 28 June and 12 July respectively, the Supreme Cheese Mixed Berries ($8.50) and Magic Mango Mystique ($6.80) will be added to the menu across all outlets.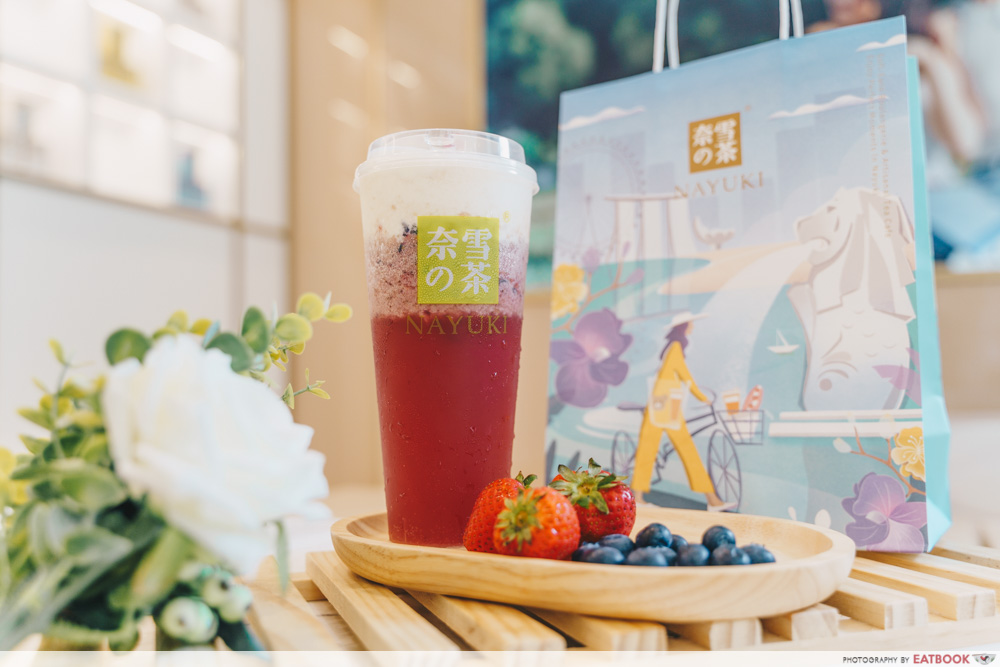 The Supreme Cheese Mixed Berries is a spin-off of the popular Supreme Cheese Strawberry Tea ($8.30). Brewed with Nayuki's Jasmine Tippy Tea, the refreshing drink features a trio of blended strawberries, blueberries, and raspberries. Layered with their signature cheese foam, the antioxidant-rich drink has a delicious sweet and salty mix of flavours.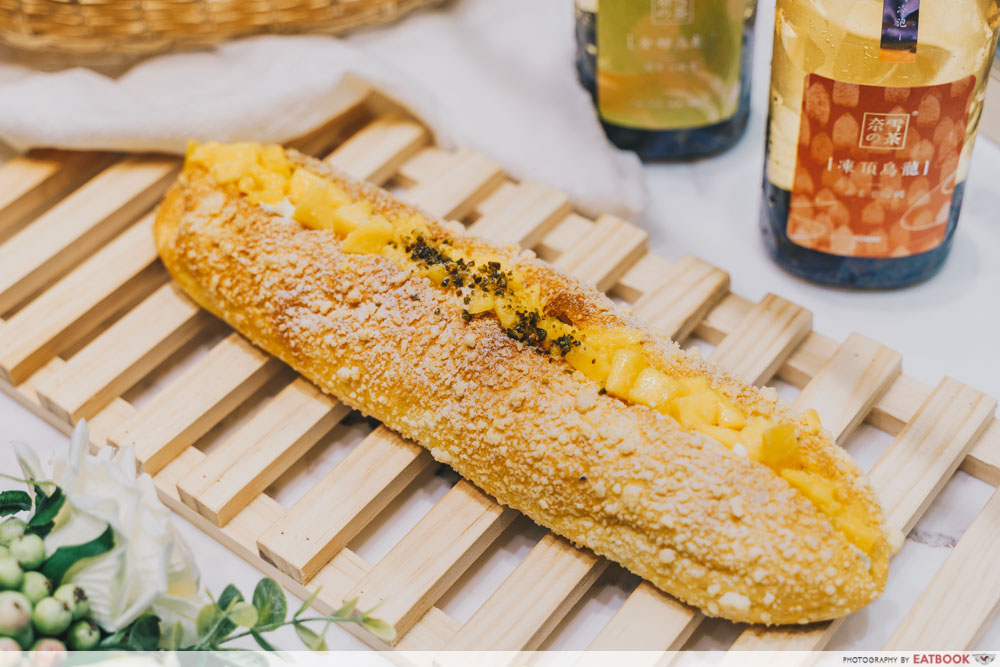 The Magic Mango Mystique tickled our sweet tooth as much as the Strawberry Blush Mystique ($6.80) did last year. This new addition shouts summer with its super sweet mango chunks which melt into a creamy abyss, along with the whipped cream filling.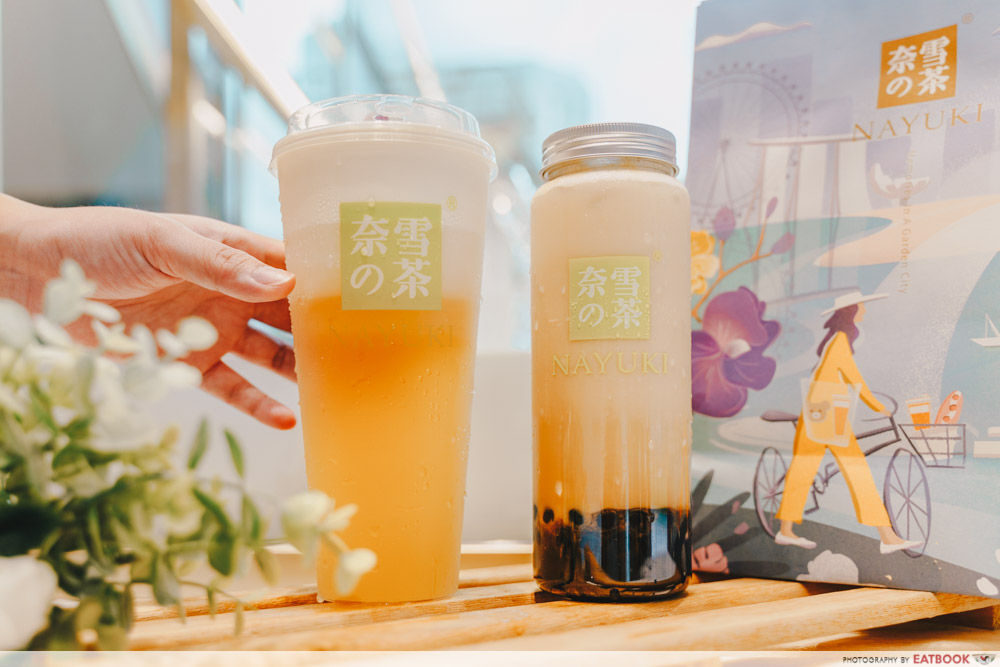 Nayuki is known for their wide range of cheese teas. The Supreme Cheese Fruit Teas are great for those looking for a thirst-quenching midday pick-me-up. However, if you prefer a drink that's less heavy, head for the Cheese Ali Mountain Dew ($5.50). The light, roasted aroma of their award-winning Alisan Mountain Dew Tea is further amplified when paired with the savoury cheese foam topping. 
Bubble tea fanatics must also try the Frosted Cap Oolong Black Pearl ($5.20). This drink comes with a scoop of soft brown sugar pearls that burst with flavour at every bite.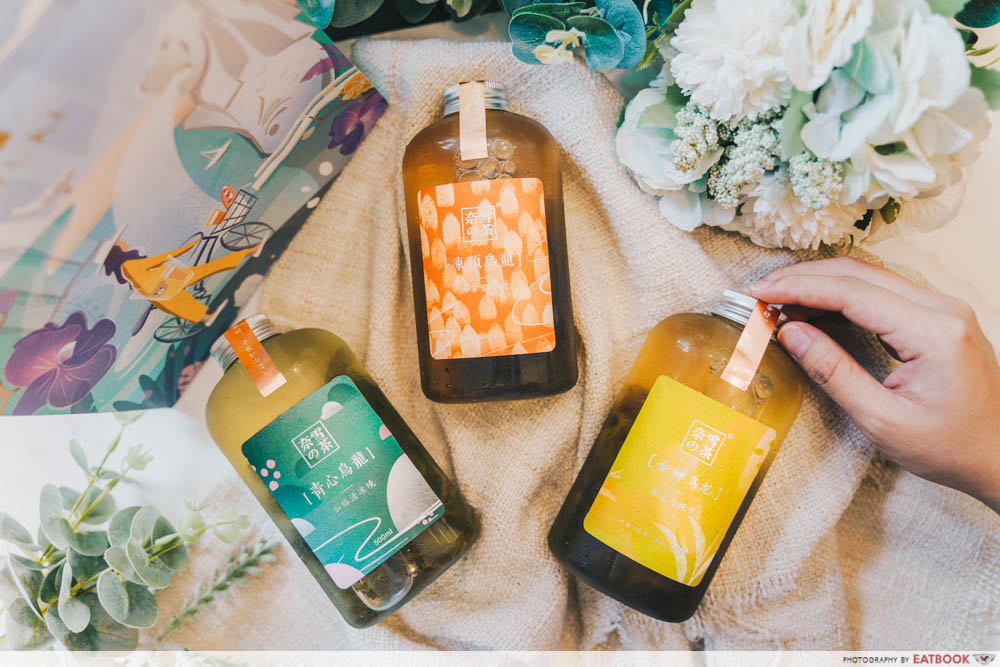 There are also bottled cold brew teas such as Green Oolong ($4.20), Golden Cicada Oolong ($3.90), and Frosted Cap Oolong ($4.20)—all of which are dream items to snap for your IG feed. Boasting pretty colours, these oolong teas come with whole tea leaves in the bottles, giving each sip a full-bodied flavour.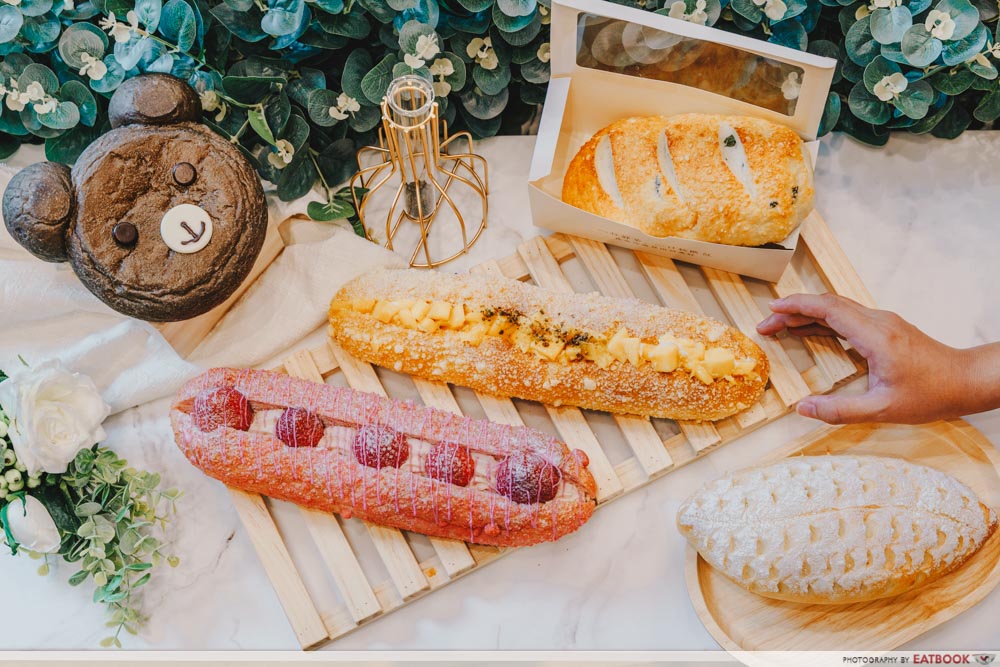 You'll also find a huge variety of bread at every outlet. Kids will enjoy the adorable QQ Pearly Choco Bear ($3.30), which is known as the bubble tea bread because of its pearls and custard filling. Other notable mentions include the massive MSW Durian Supreme ($7.80), and savoury A Farmer's Harvest ($5.50) that's stuffed with cheese, ham, bacon, and olives.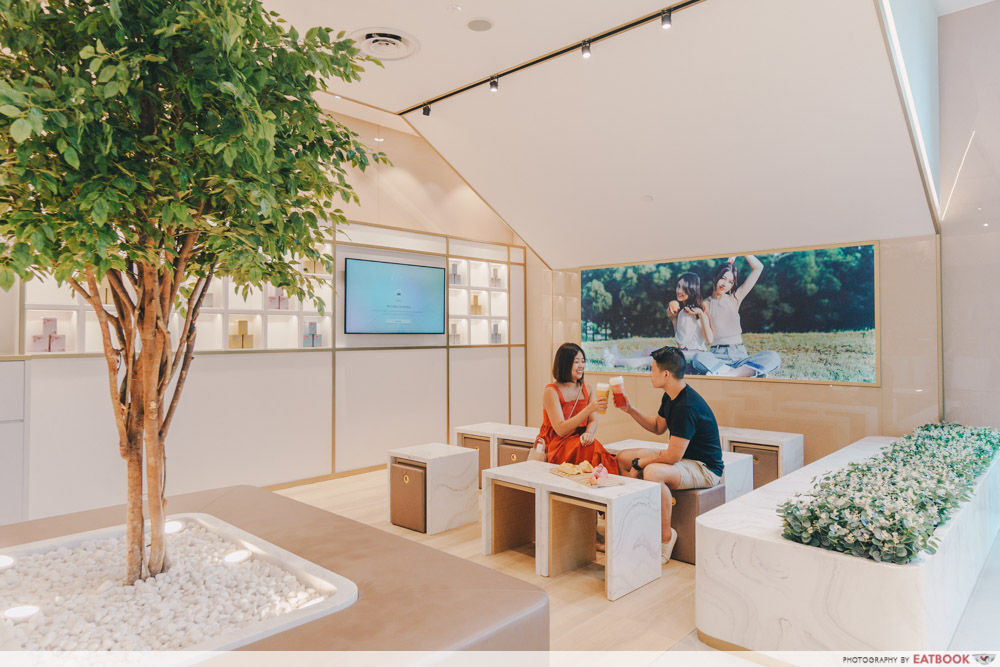 Despite being a relatively new brand in Singapore, Nayuki never fails to impress us with their interesting cheese tea and bread innovations. Make sure to follow their Facebook or Instagram to keep up with flash deals and new launches on the menu!
Funan outlet
Address: 107 North Bridge Road, #01-01, Funan, Singapore 179105
Opening hours: Daily 10am to 10pm
Takashimaya Shopping Centre outlet
Address: 391 Orchard Road, #B1-30, Takashimaya Shopping Centre, Ngee Ann City, Singapore 098585
Opening hours to be confirmed
VivoCity outlet
Address: 1 Harbourfront Walk, #01-207 VivoCity, Singapore 098585
Opening hours: Daily 11am to 10pm
Photos taken by Tan Wen Lin.
This post is brought to you by Nayuki.