NISSIN x IRVINS launches mala salted egg instant noodles
Salted egg yolk and mala have been two of the biggest food trends to emerge in Singapore the past decade. If you, like us, are still enamoured with these flavours, then you'll be pleased to know that NISSIN has collaborated with local salted egg yolk snacks company, IRVINS, to release an all-new NISSIN IRVINS Bowl Mala Salted Egg Flavour.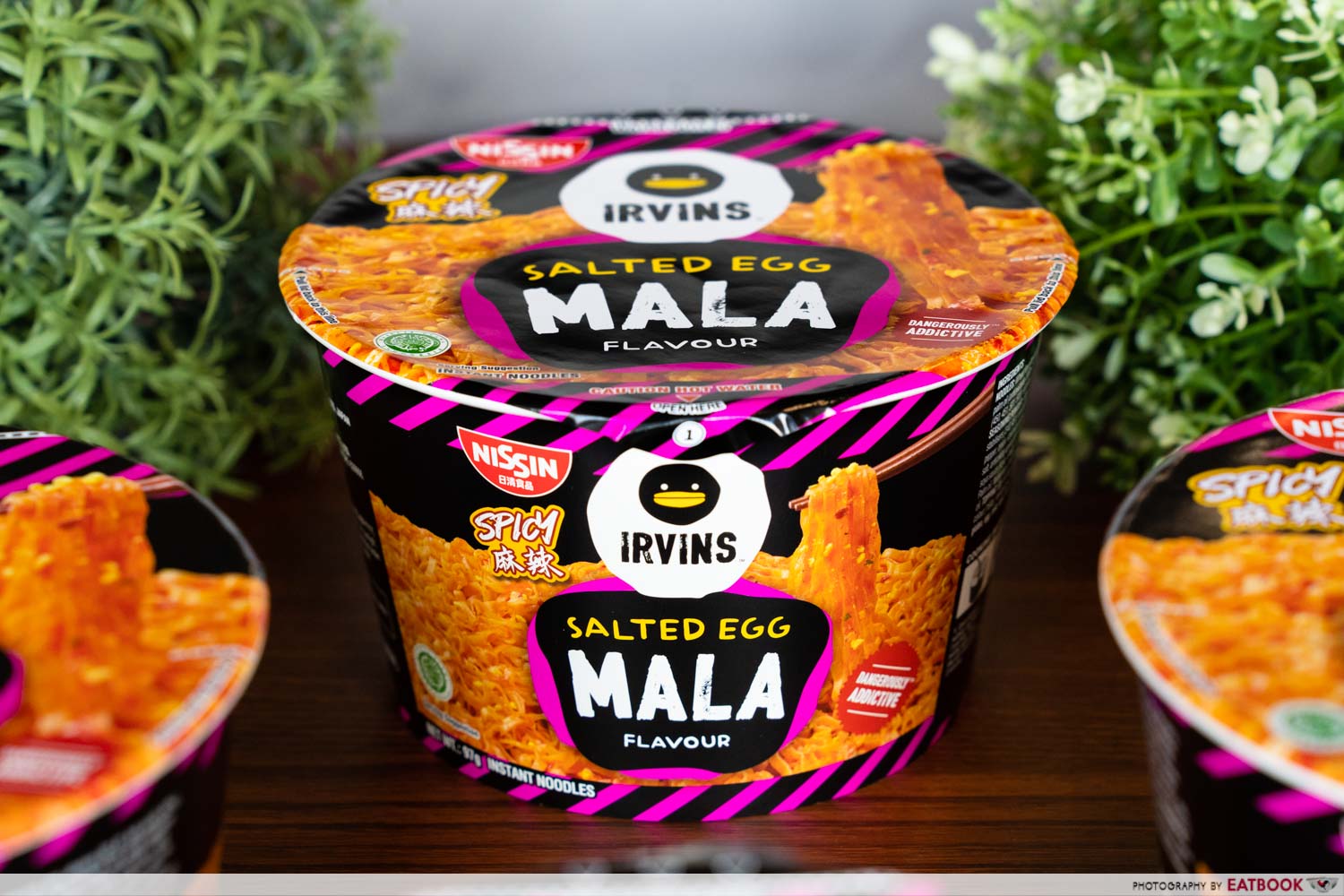 This is the latest addition to the NISSIN x IRVINS series, which currently comprises the NISSIN x IRVINS Salted Egg Flavour Stir Noodles, where Singapore-style mee pok noodles get a slightly spicy, salted egg yolk upgrade, and the Hot Boom Flavour, a spicier take on the former. 
The new NISSIN IRVINS Bowl Mala Salted Egg Flavour marries punchy, numbing mala spice with the creaminess of salted egg yolk to create a shiok, fuss-free meal that will satisfy you at all hours.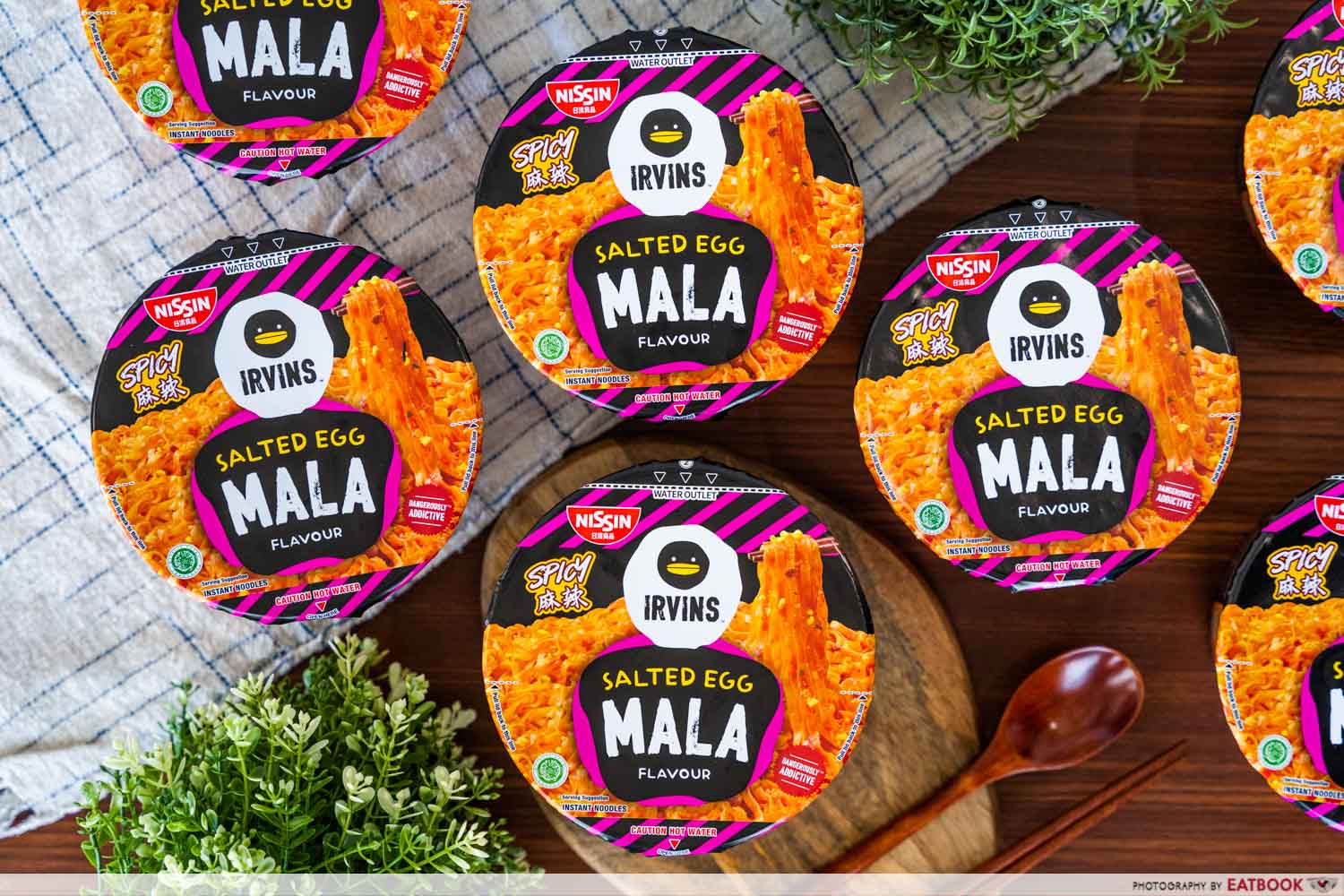 The bowl format also means the noodles are super easy to prepare.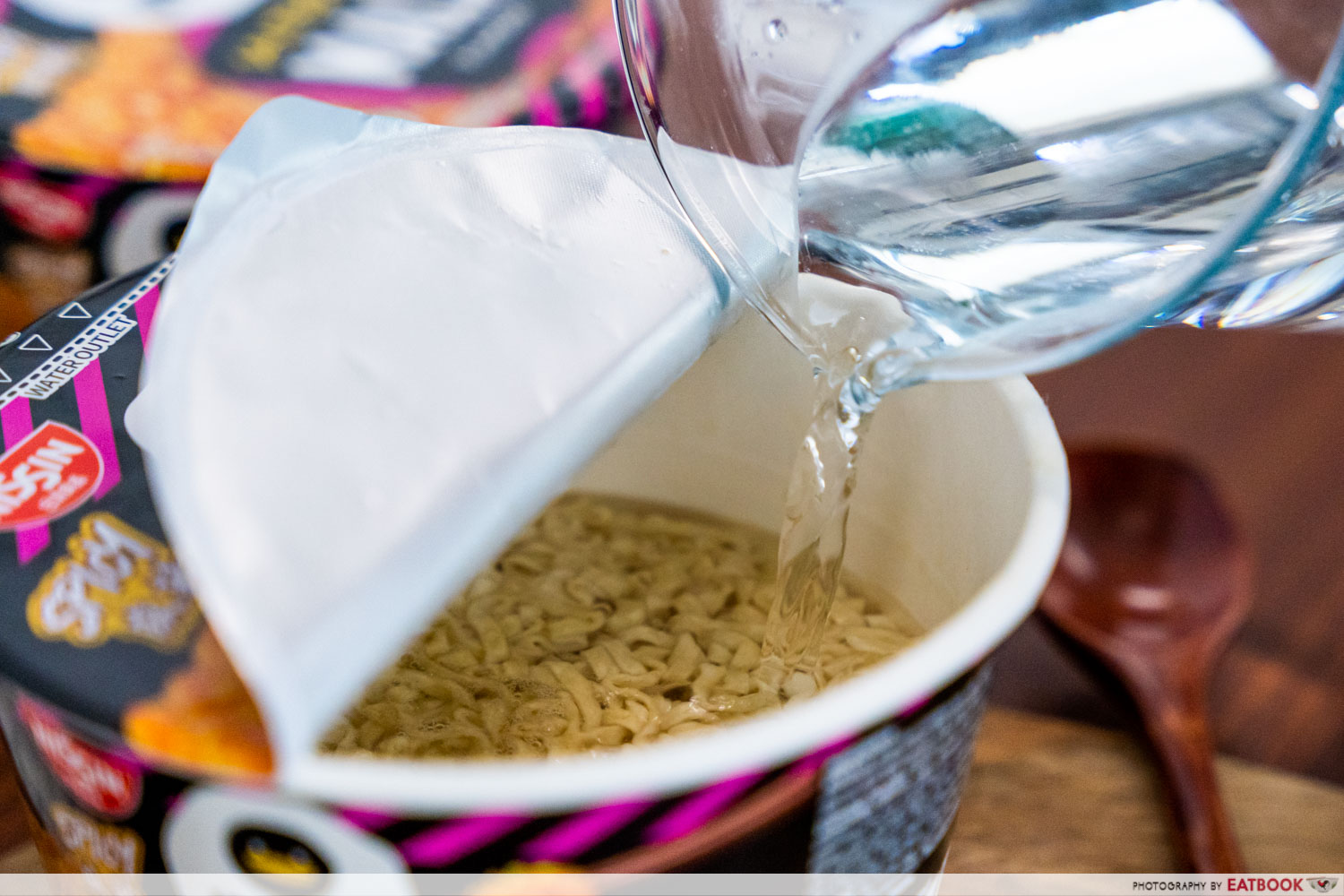 You start by lifting the lid halfway and removing the three sachets inside. Pour boiling water to the inner line, close the lid, and wait for three minutes.
Then, open the lid's water outlet to the indicated line. Drain the water from the bowl, but be careful, it's hot!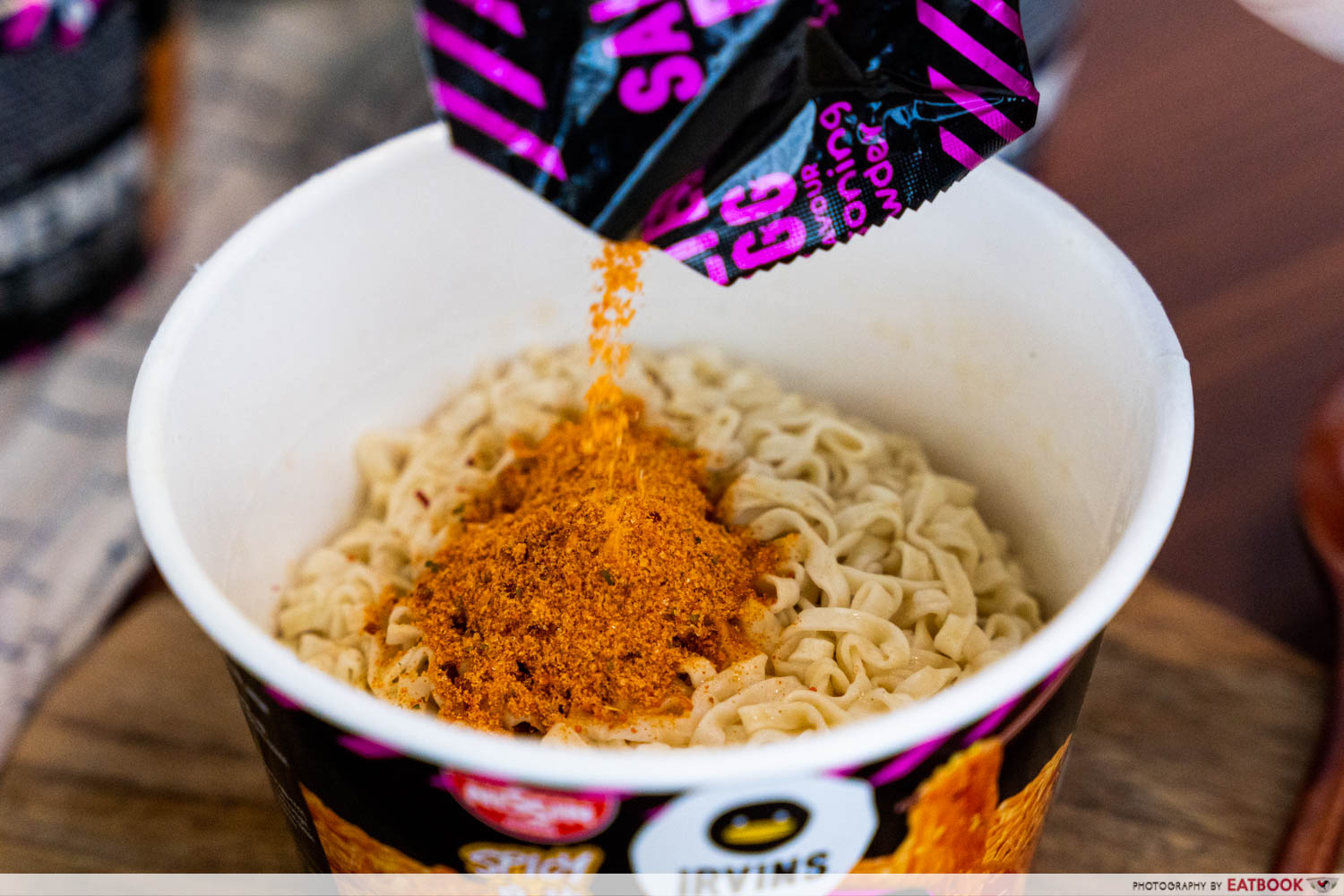 Finally, pull off the lid. Add the seasoning powder and mix well.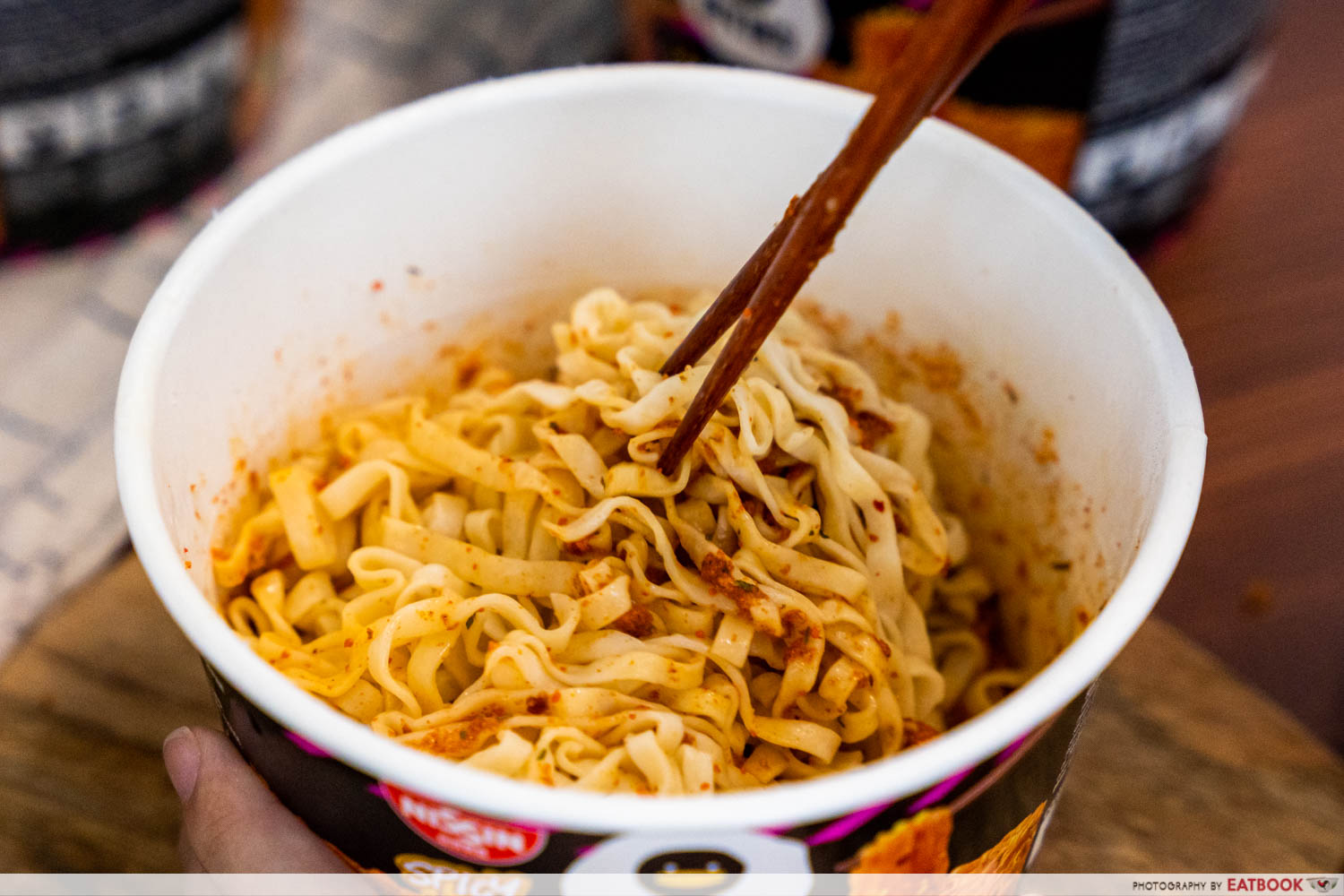 Then add the seasoning oil, and mix well again.
Finally, garnish the noodles with the egg crumbs topping, and serve.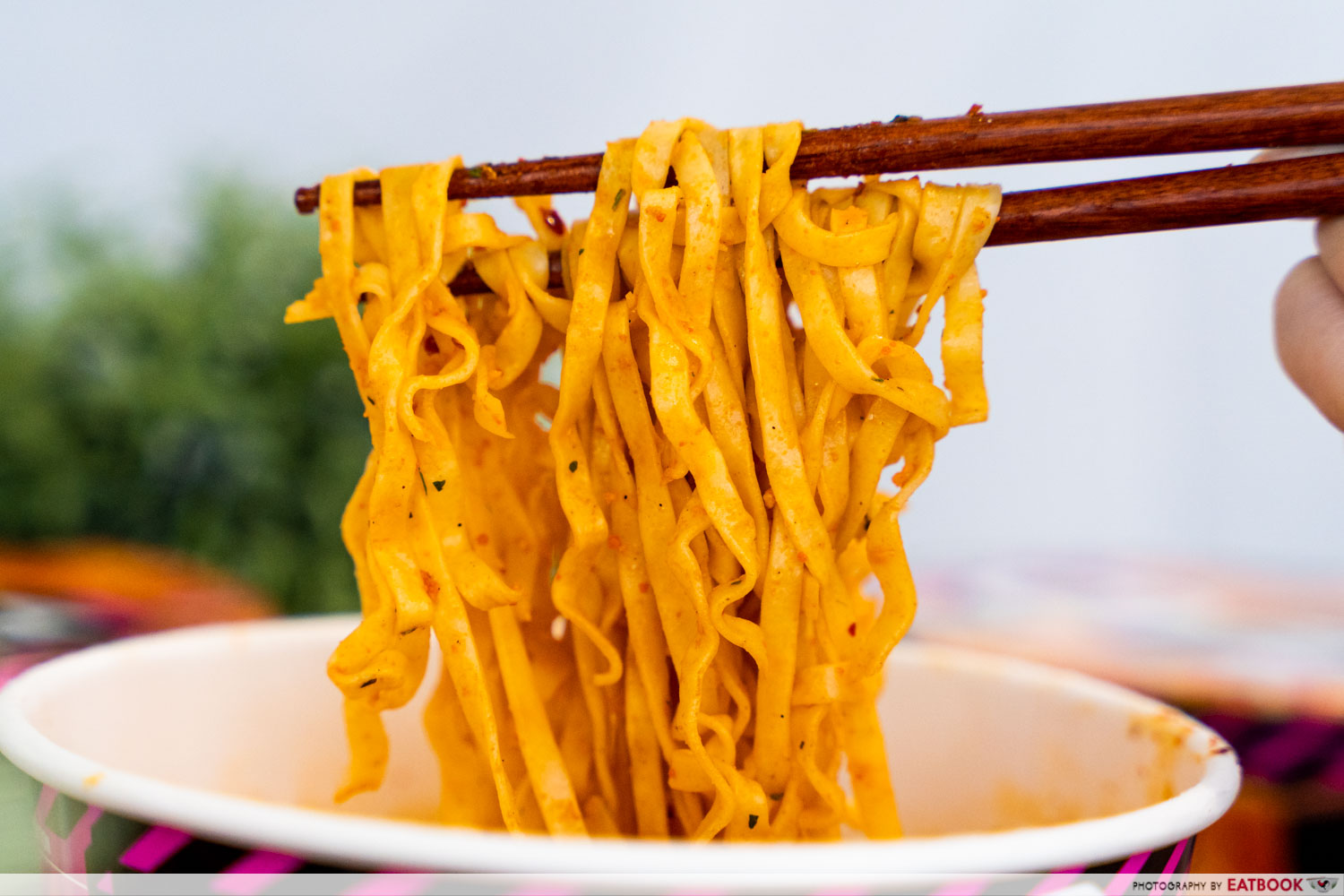 We're big fans of how such a simple dish offers a variety of different textures and flavours. 
The combination of numbing mala and creamy salted egg yolks makes the dish oh-so-addictive, and its flavours hit the spot between spicy and savoury. When we taste-tested the noodles in the office, a few in the team raved about how this tasted like levelled-up mala, thanks to the addition of moreish salted egg. What's more: the egg crumbs add a surprising crunch to each mouthful, making the dish that much more enjoyable to eat. The noodles are springy and QQ as well!
Where the Hot Boom flavour brings on the heat upfront, the NISSIN IRVINS Bowl Mala Salted Egg Flavour delivers its spice a lot more gradually.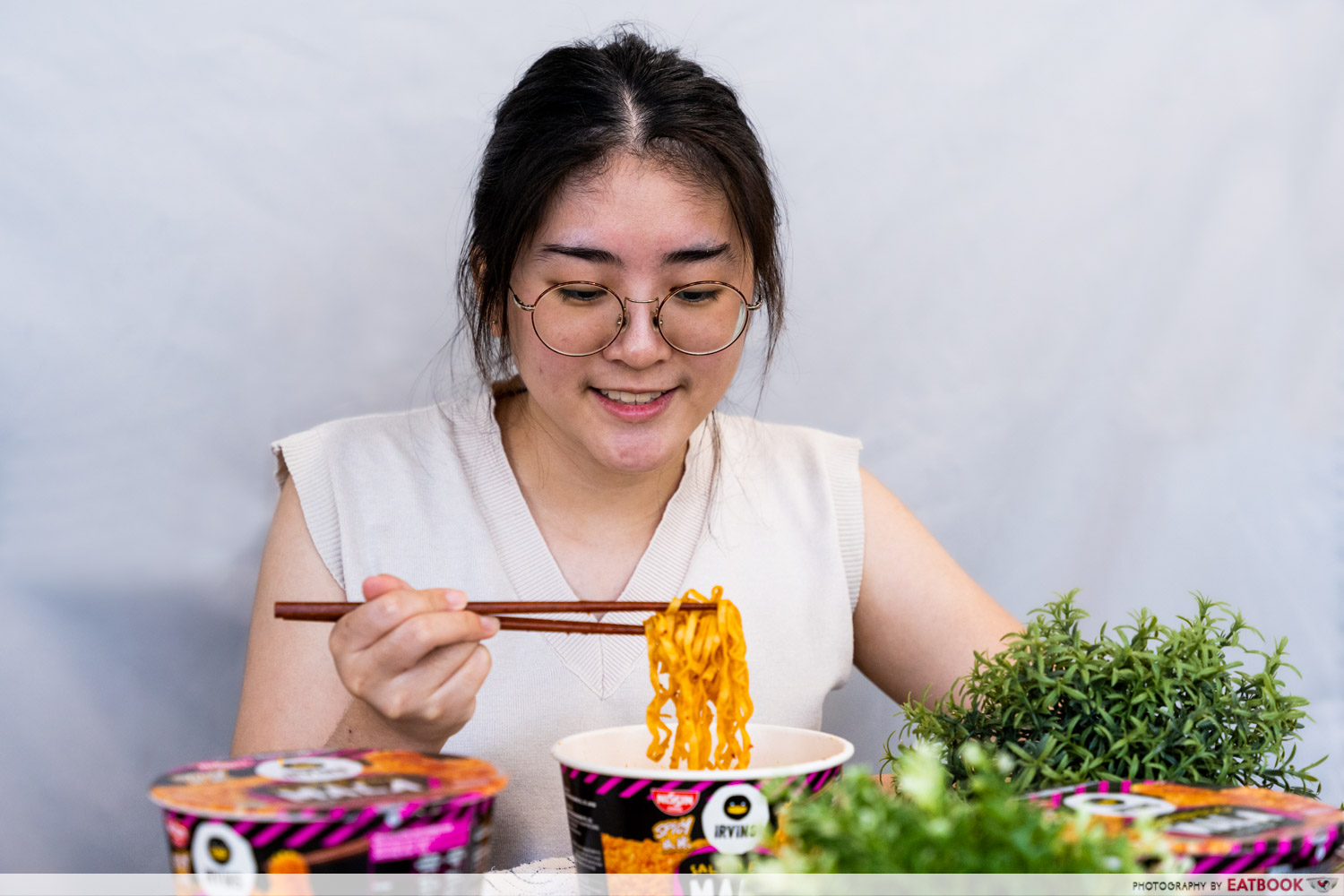 The noodles are available at all major supermarkets and e-commerce platforms, at $2.98 a bowl. 
Photos taken by Melvin Mak.
This post was brought to you by NISSIN.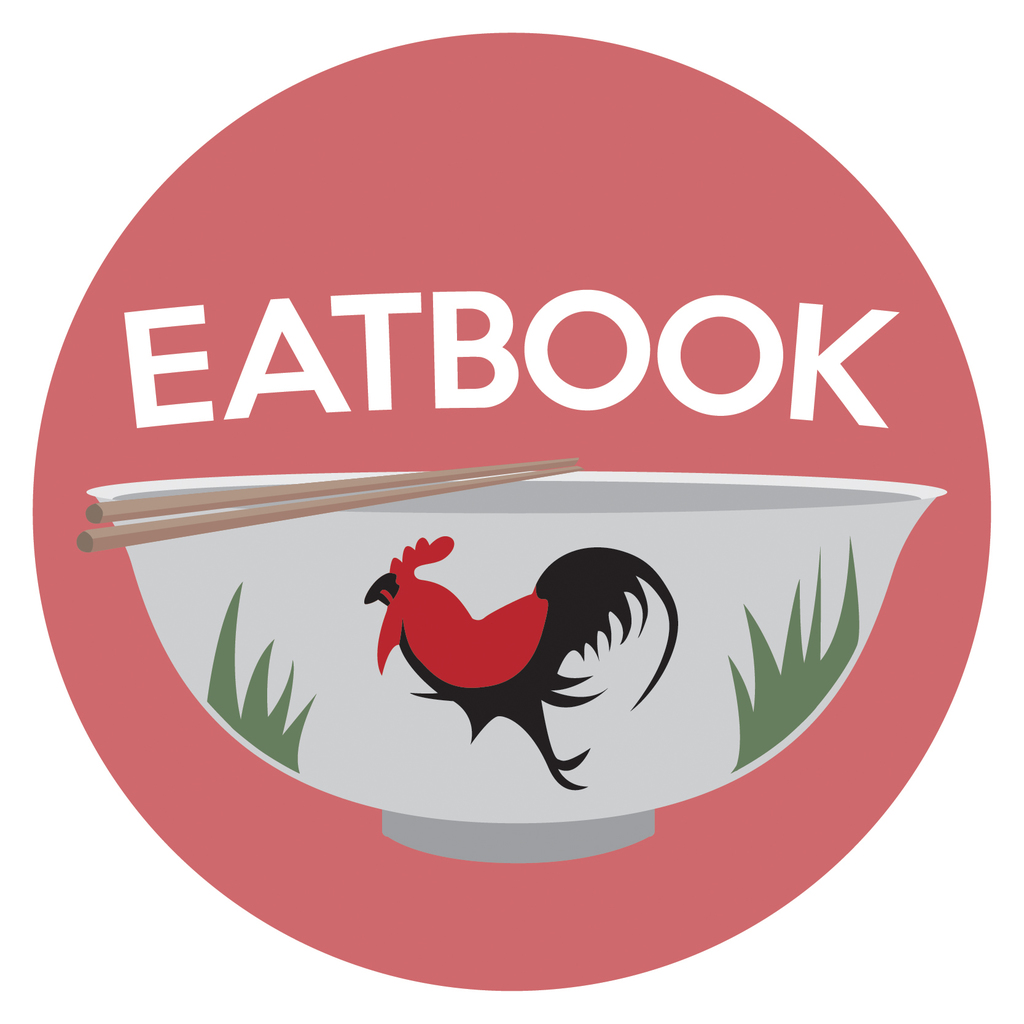 Drop us your email so you won't miss the latest news.