Nissin launches new Thai Signature stir-fried instant noodles
Thailand is a favourite holiday destination for Singaporeans for two main reasons: shopping, and amazing food. All of my holidays to Thailand so far have turned into foodie tours, each day packed with meals at all manner of street food stalls, restaurants, and convenience stores.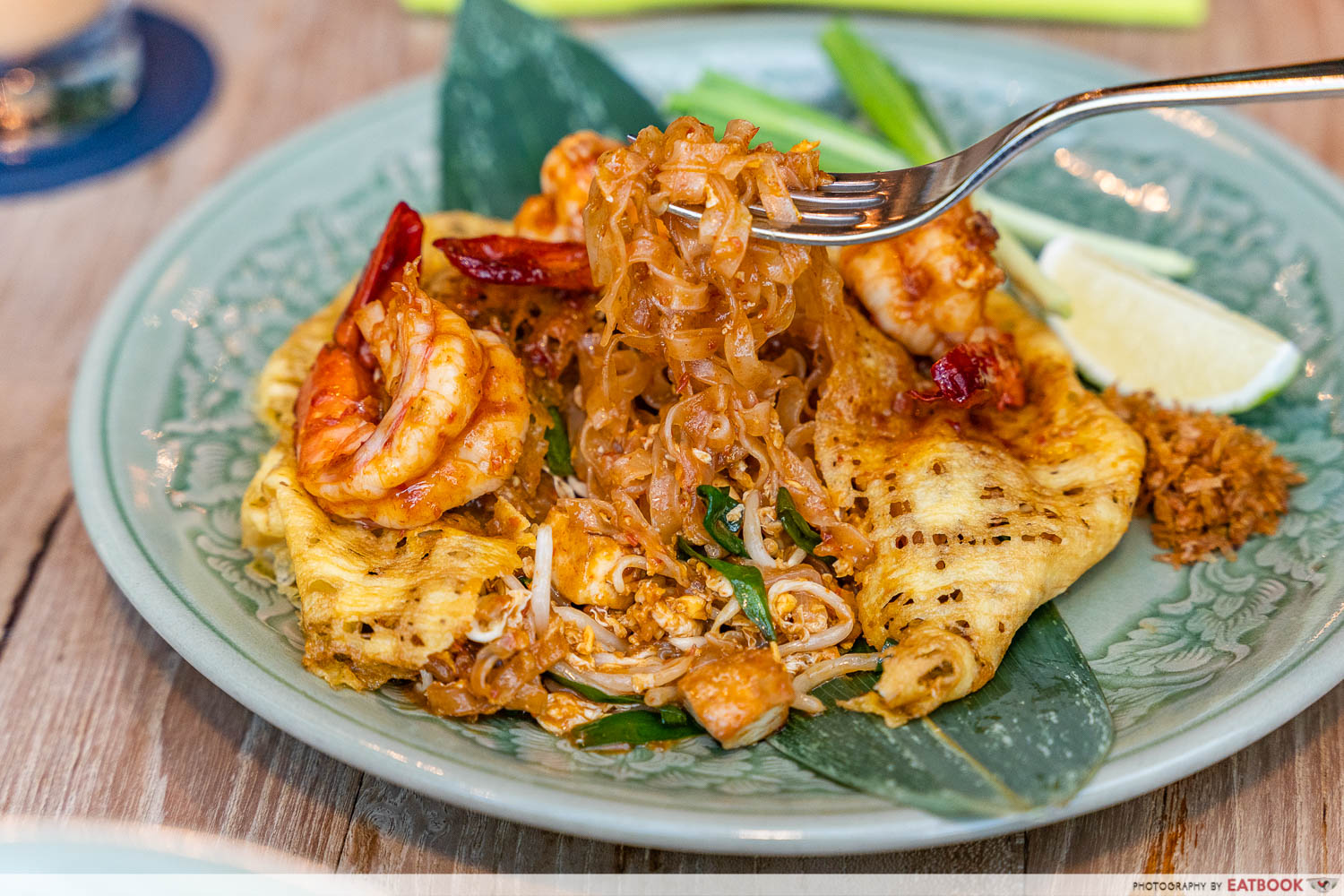 My personal favourites are the noodle dishes that define Thai cuisine; from the sweet-smokiness of seafood pad thai, to the claypot noodles perfumed with wok hei, and not to forget, the mouth-watering spiciness of tom yum soup.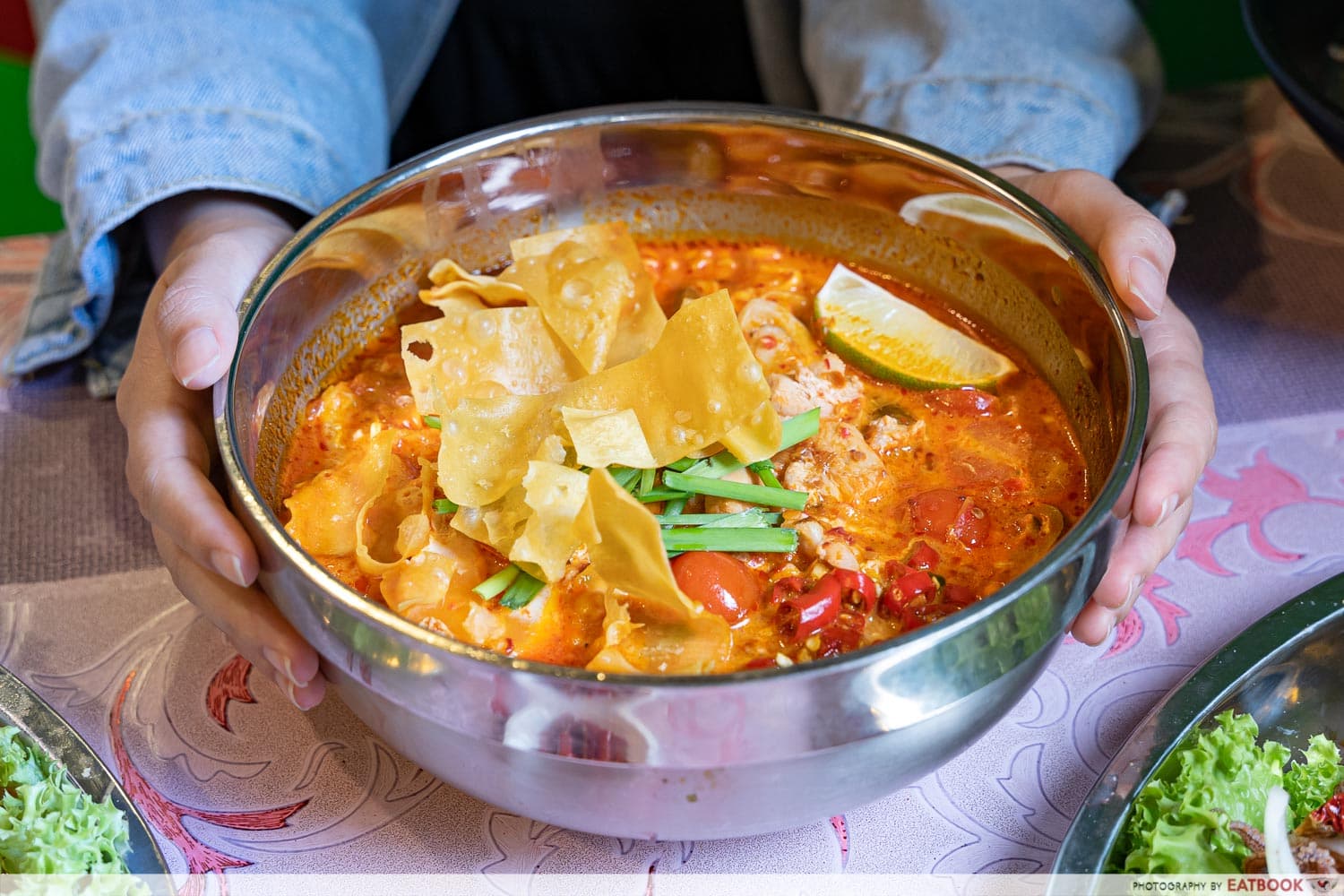 Also amazing are the instant noodles you can get in their convenience stores, including Nissin's acclaimed Thai Signature range.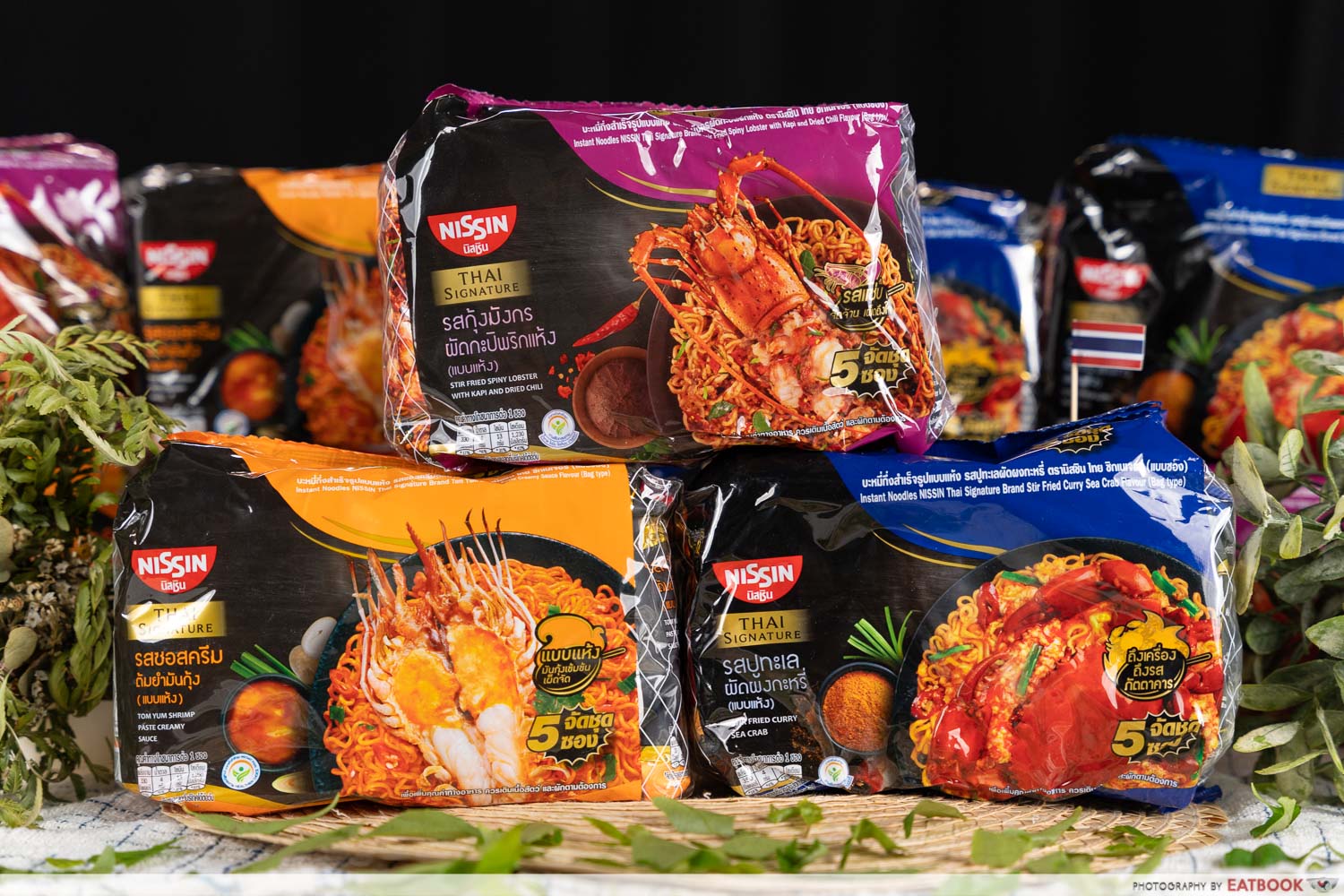 Comprising three different flavours, this premium range was launched in Thailand with huge success, gaining nationwide popularity. Thai food fans and instant noodle lovers will now be happy to know that Nissin is bringing these flavours to Singapore for a limited time only. 
From 1 October to 31 December, you can get your hands on bags of Nissin Thai Signature instant noodles in FairPrice and FairPrice online outlets only. 
These noodles bring the taste of Thailand to Singapore in the form of three flavours: Tom Yum Shrimp Paste Creamy Sauce, Stir-Fried Curry Sea Crab, and Stir-Fried Spiny Lobster.
Each bundle of five individual packs costs $4.25.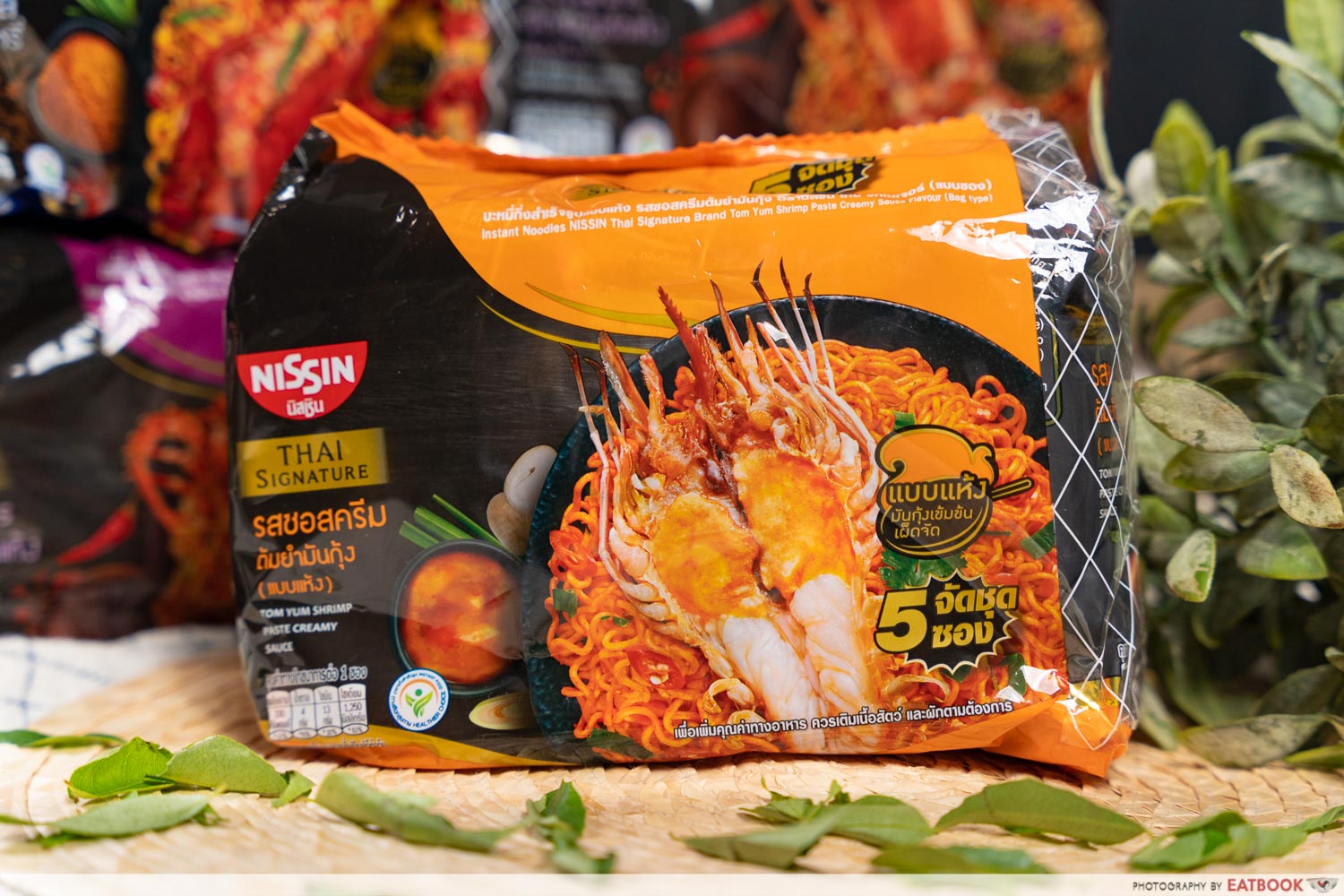 The Tom Yum Shrimp Paste Creamy Sauce is the bestseller of the lot.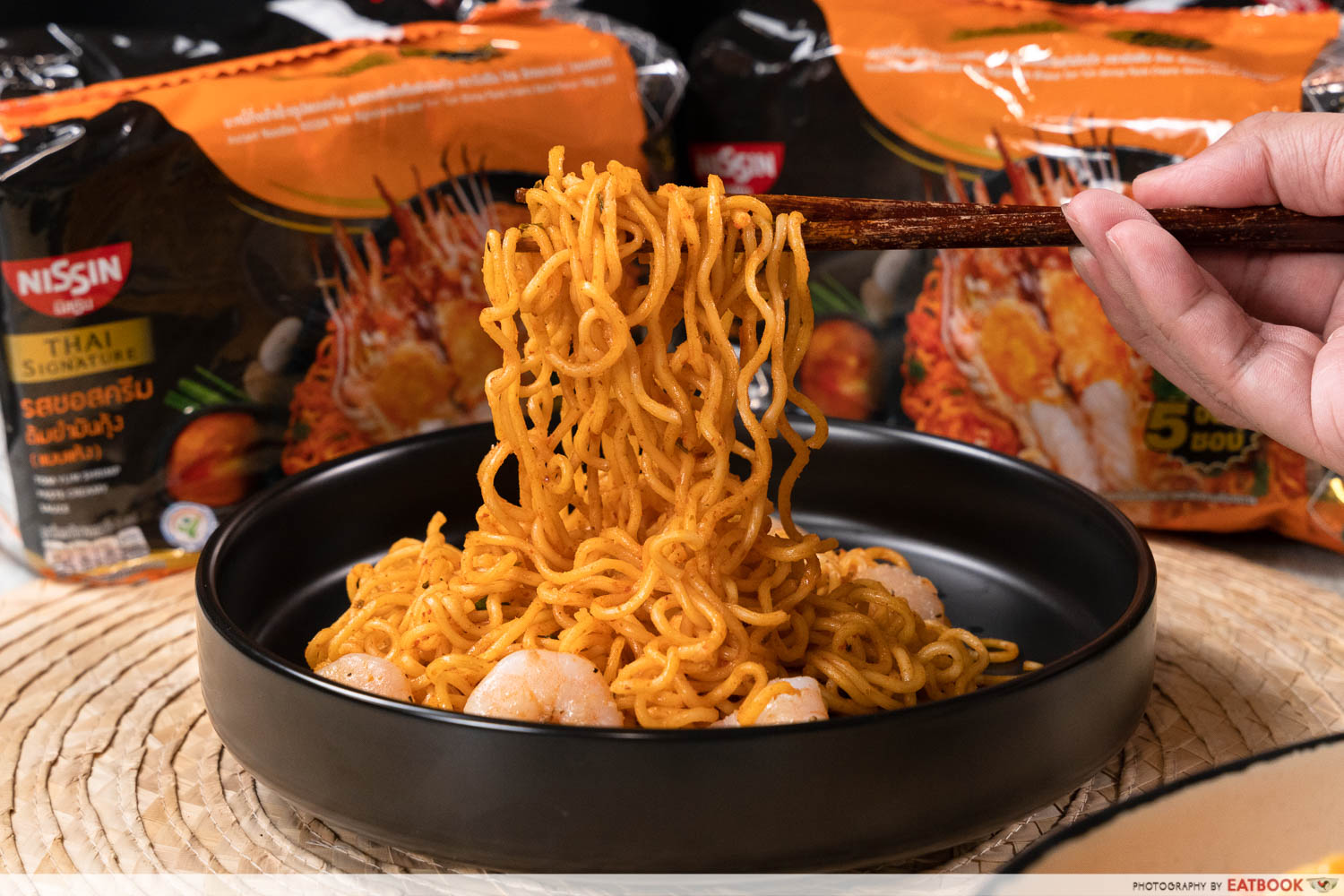 It comes with a super fragrant tom yum sauce that's creamy in consistency, coating every single noodle strand so you get ample spice in each bite.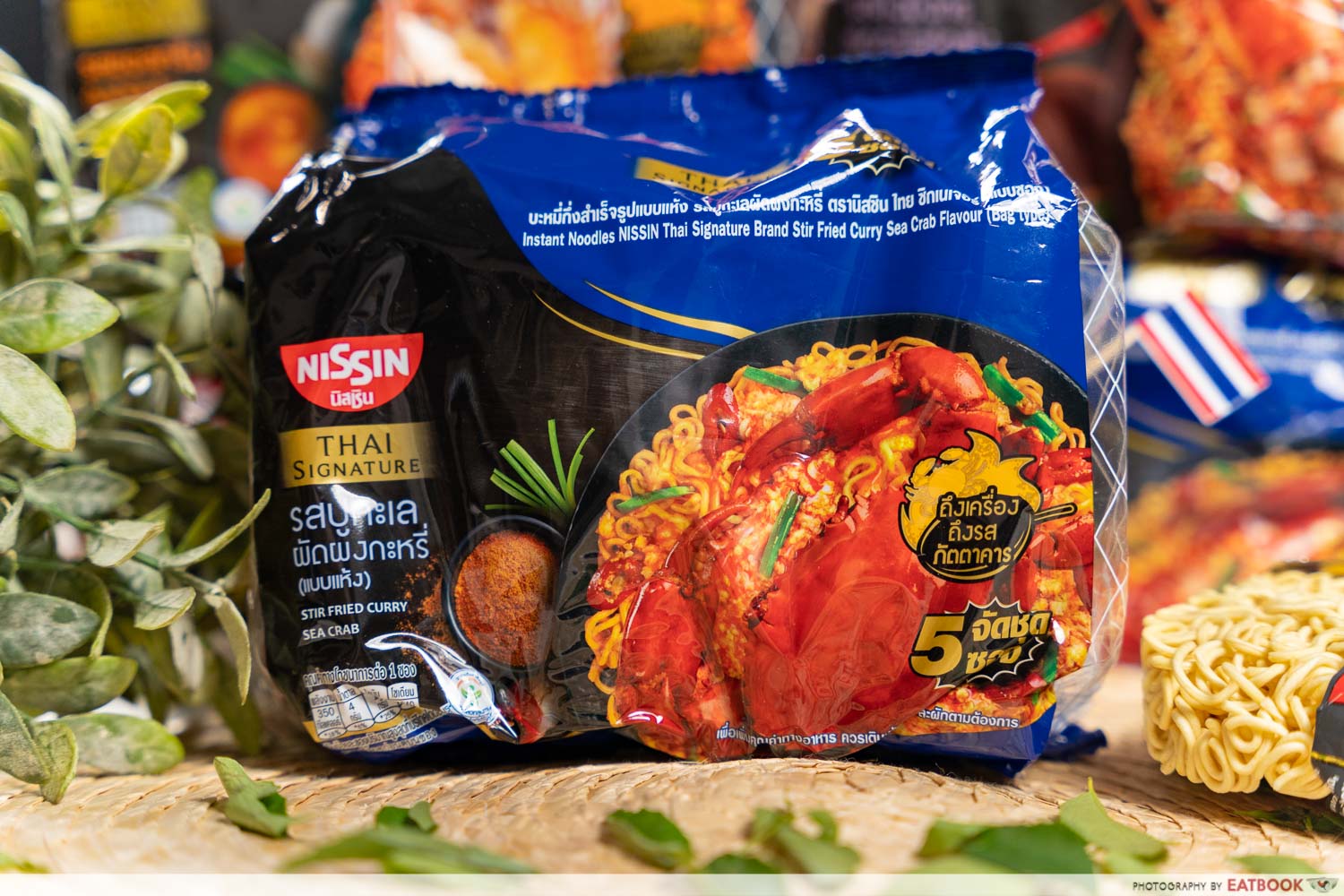 If you love pu ob woonsen (Thai claypot vermicelli with crab), and a robust curry, you'll love the Stir-fried Curry Sea Crab Flavour.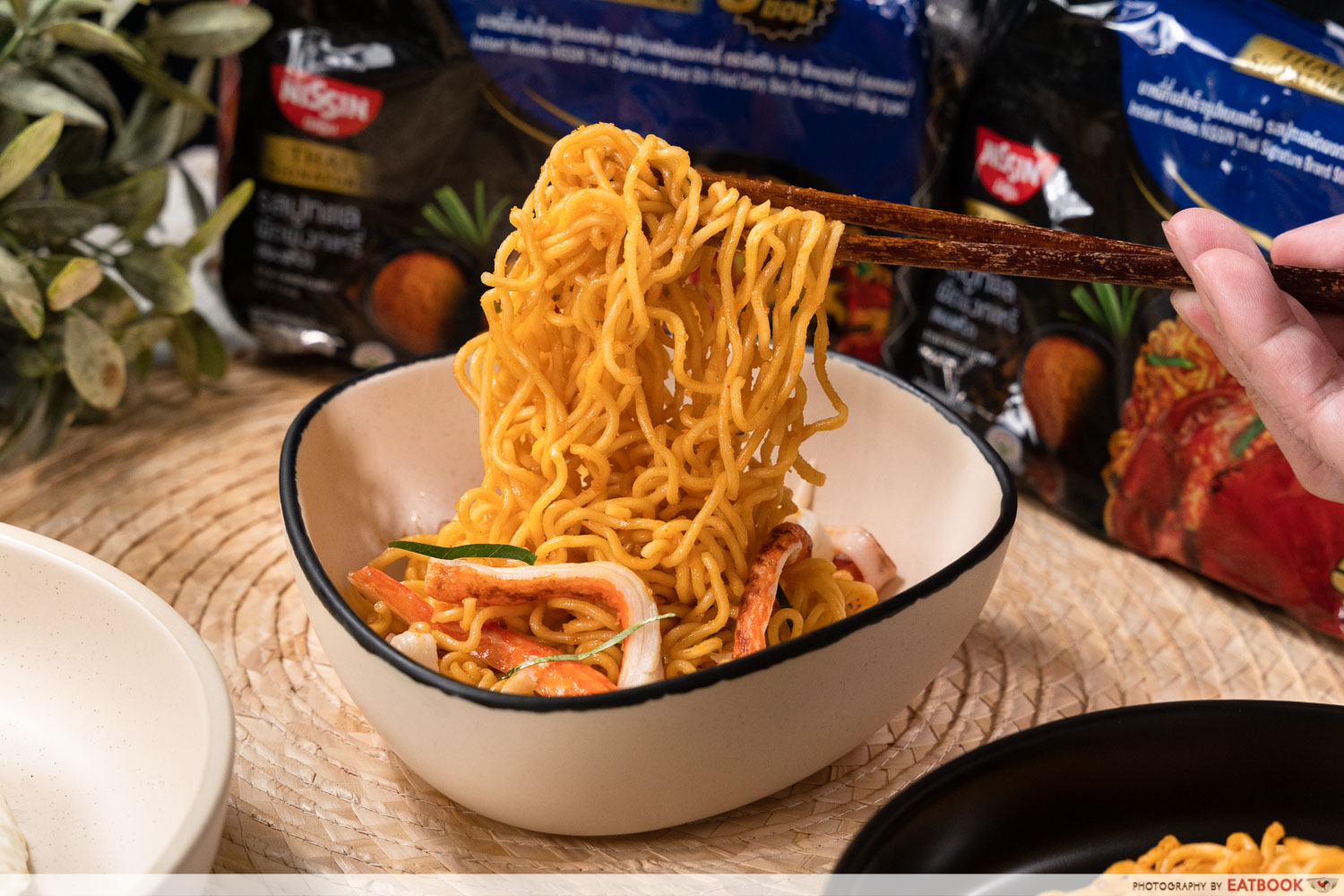 This shiok, slurpable combination of sweet crab, curry, and QQ noodles is great any time of day, but especially when you're looking for a satisfying supper.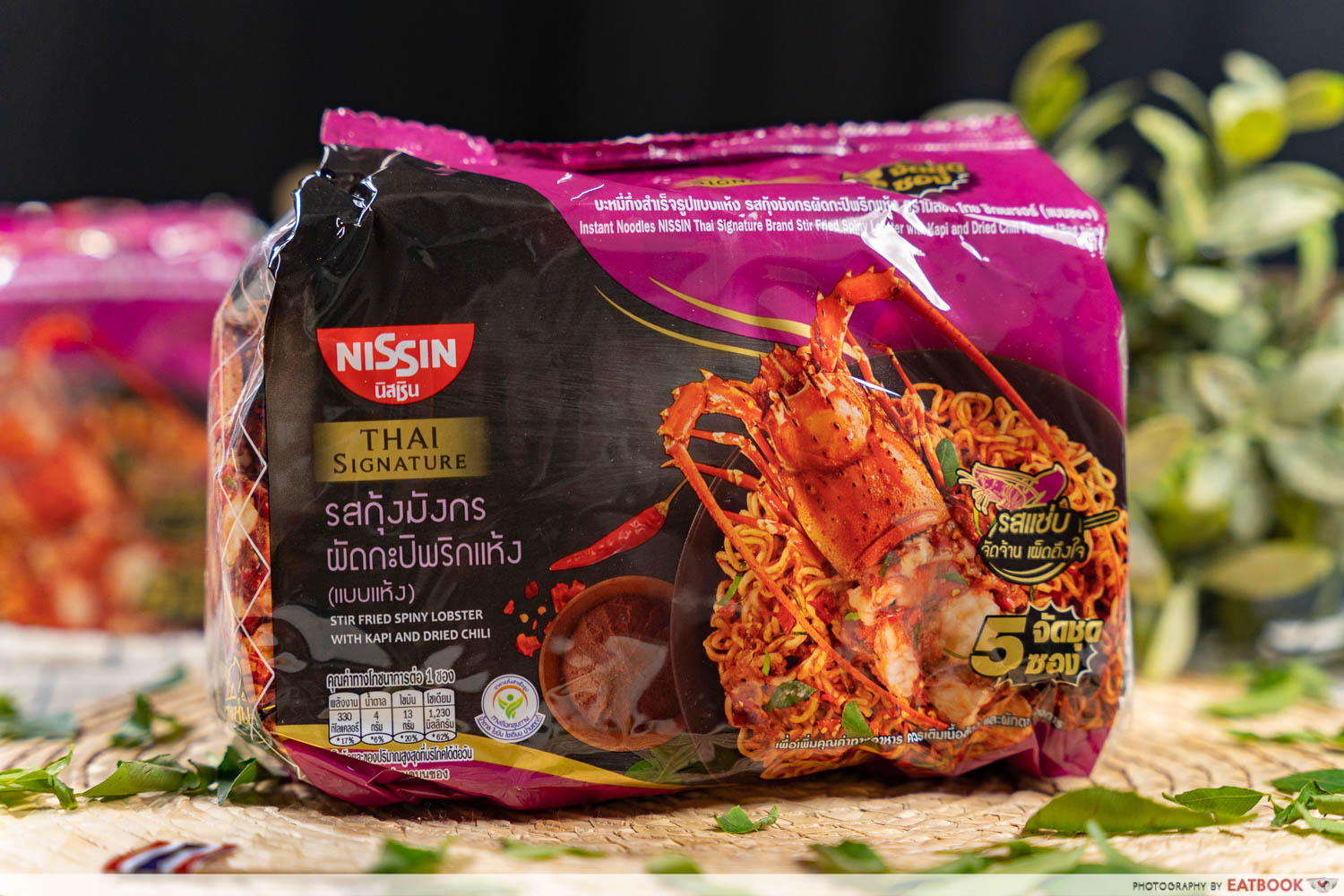 Lobster fans will love the Stir-fried Spiny Lobster flavour. Spiny lobsters, AKA rock lobsters, are a popular sight in Thai seafood dishes, loved for their natural sweetness.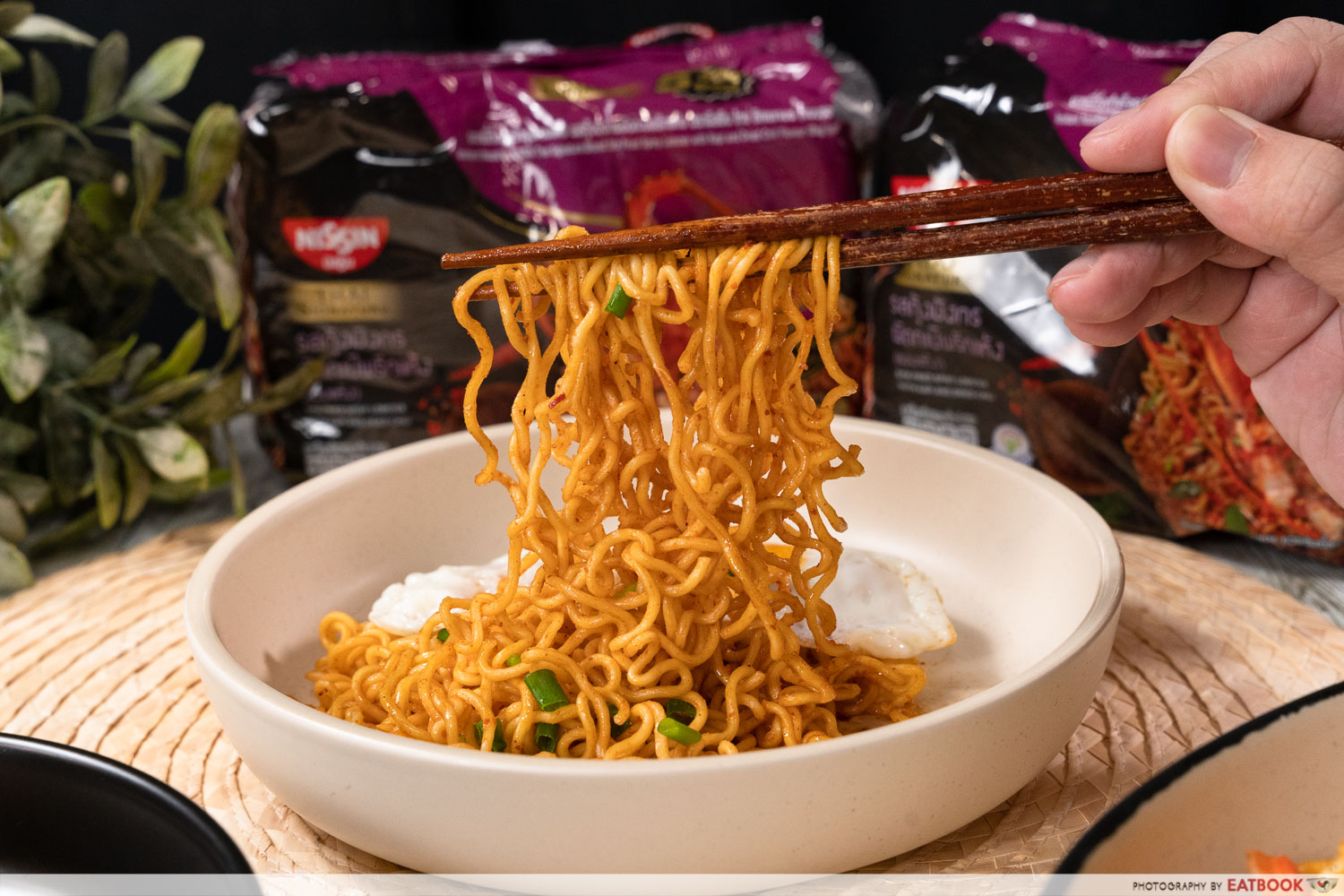 These instant noodles come with notes of lobster, but also the umami undertones of kapi—a Thai fermented shrimp paste.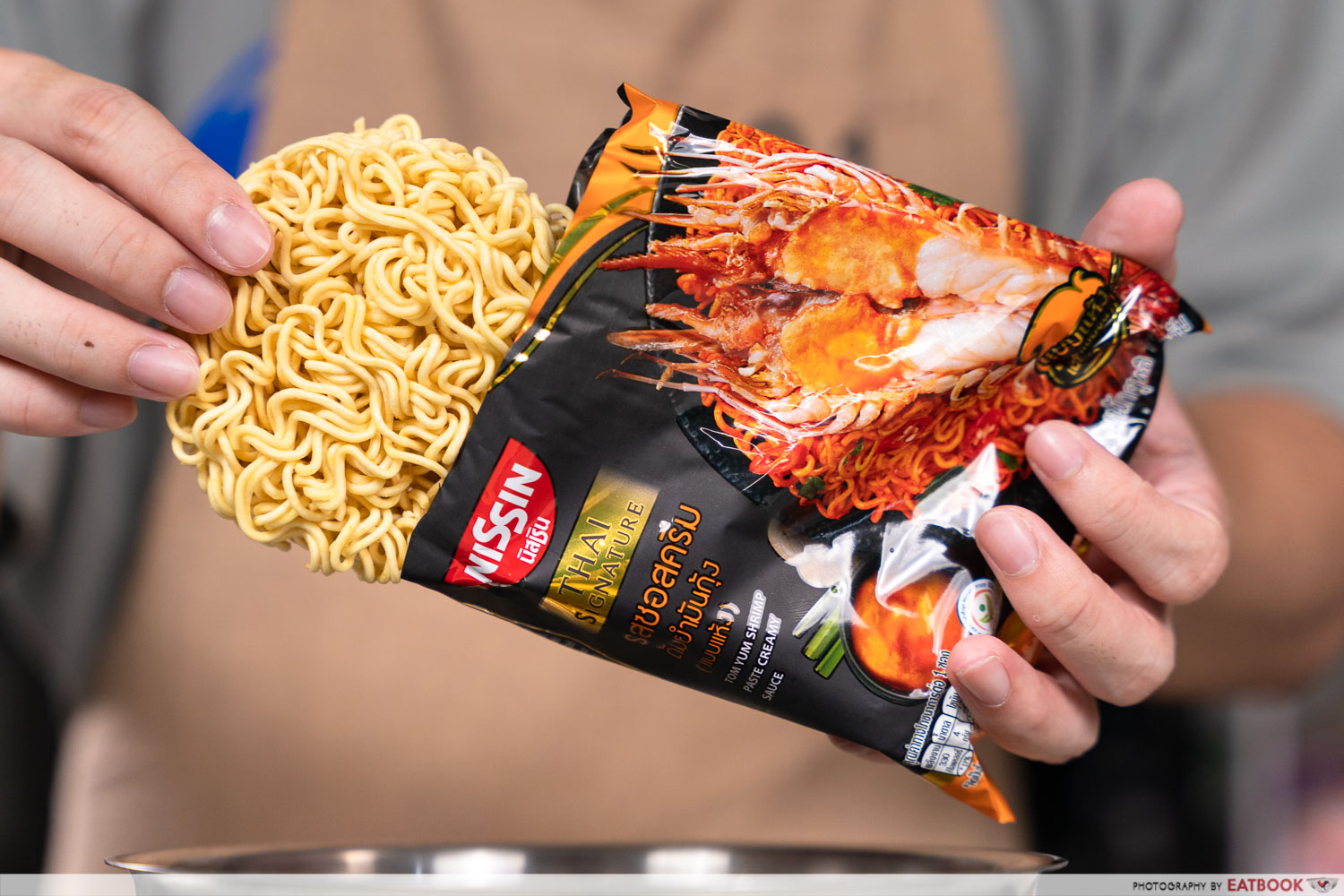 All the noodles are easily prepared. You just need to cook the noodles in 400ml of boiling water for five minutes, and then pour the water out, with one tablespoon of this cooking water reserved.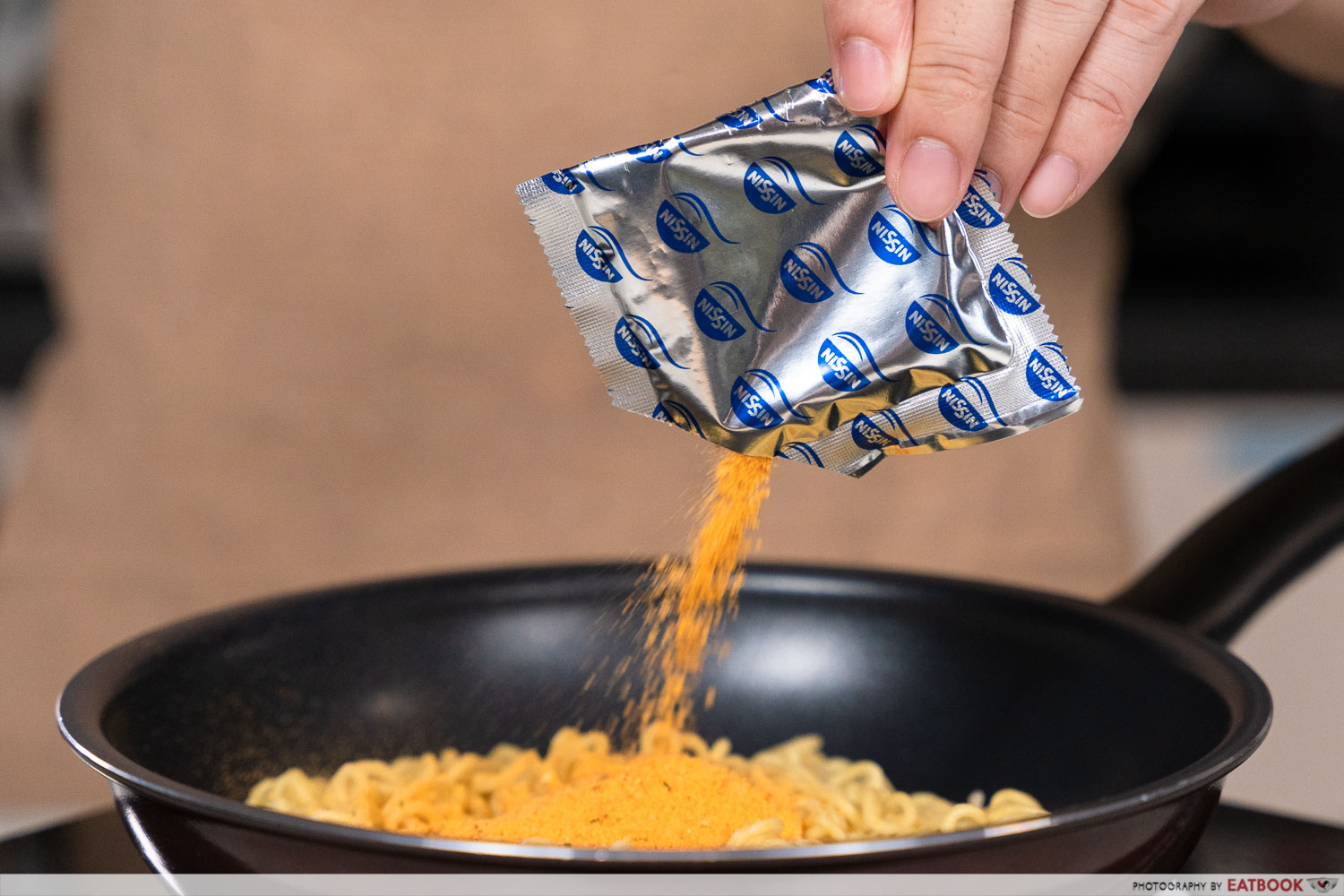 Place the noodles in a bowl or plate, add the seasoning powder and oil, as well as the tablespoon of water you set aside, and mix.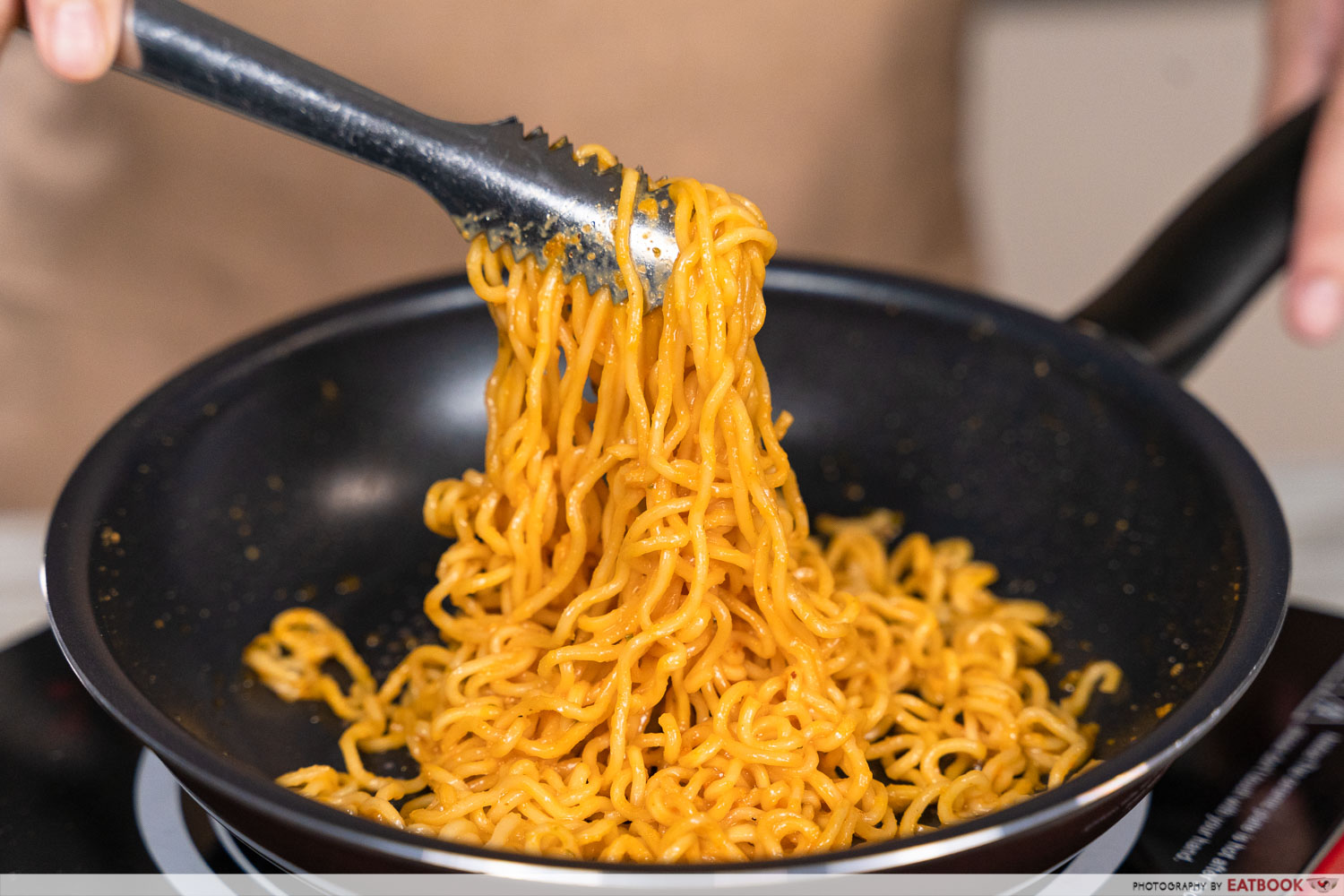 You can enjoy the noodles with toppings of your choice, whether it be eggs, crabsticks, or leafy greens. These noodles are also easily elevated into full-on Thai dishes when you dress them up with meat or seafood.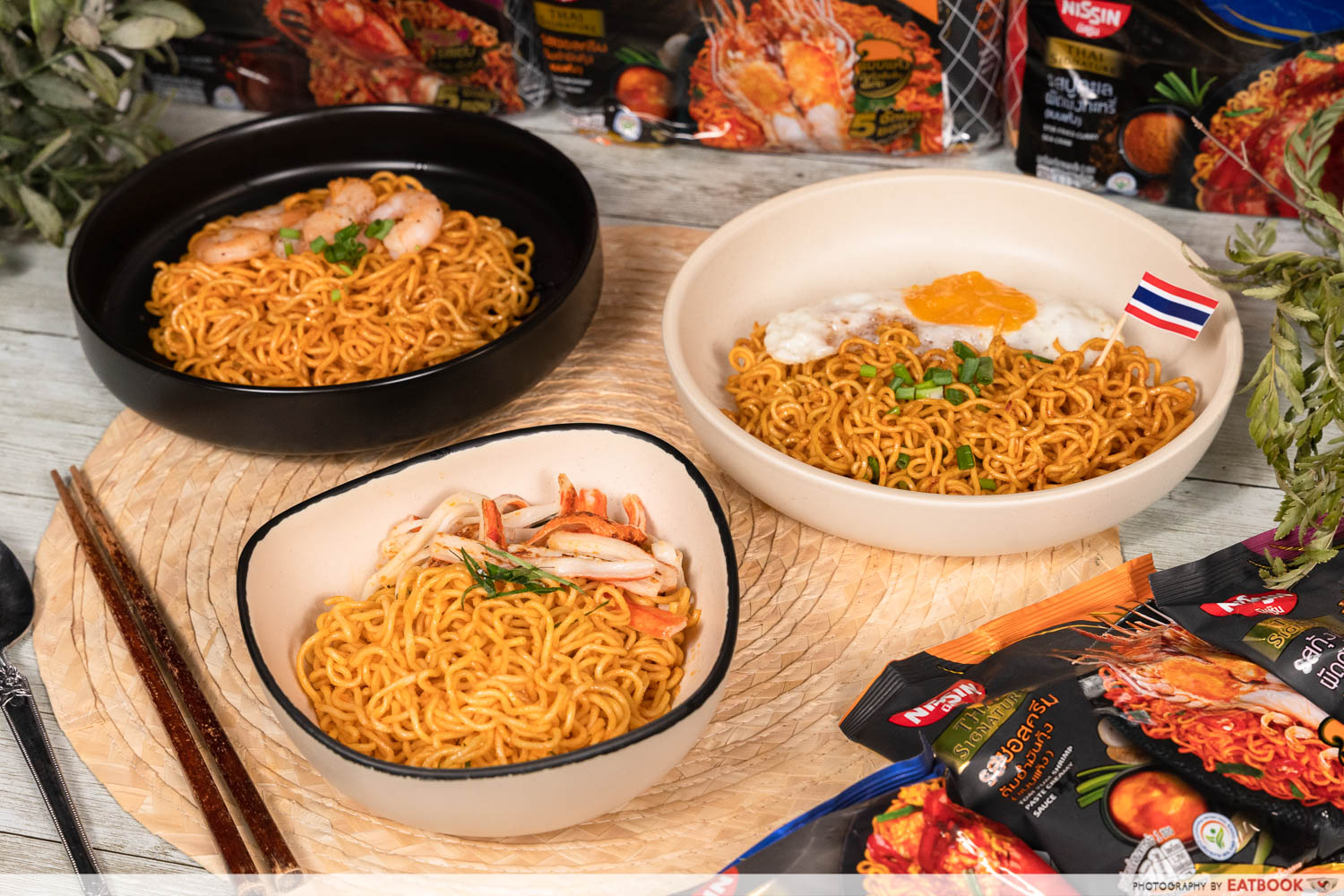 With such limited availability, get them while you can, till this year ends!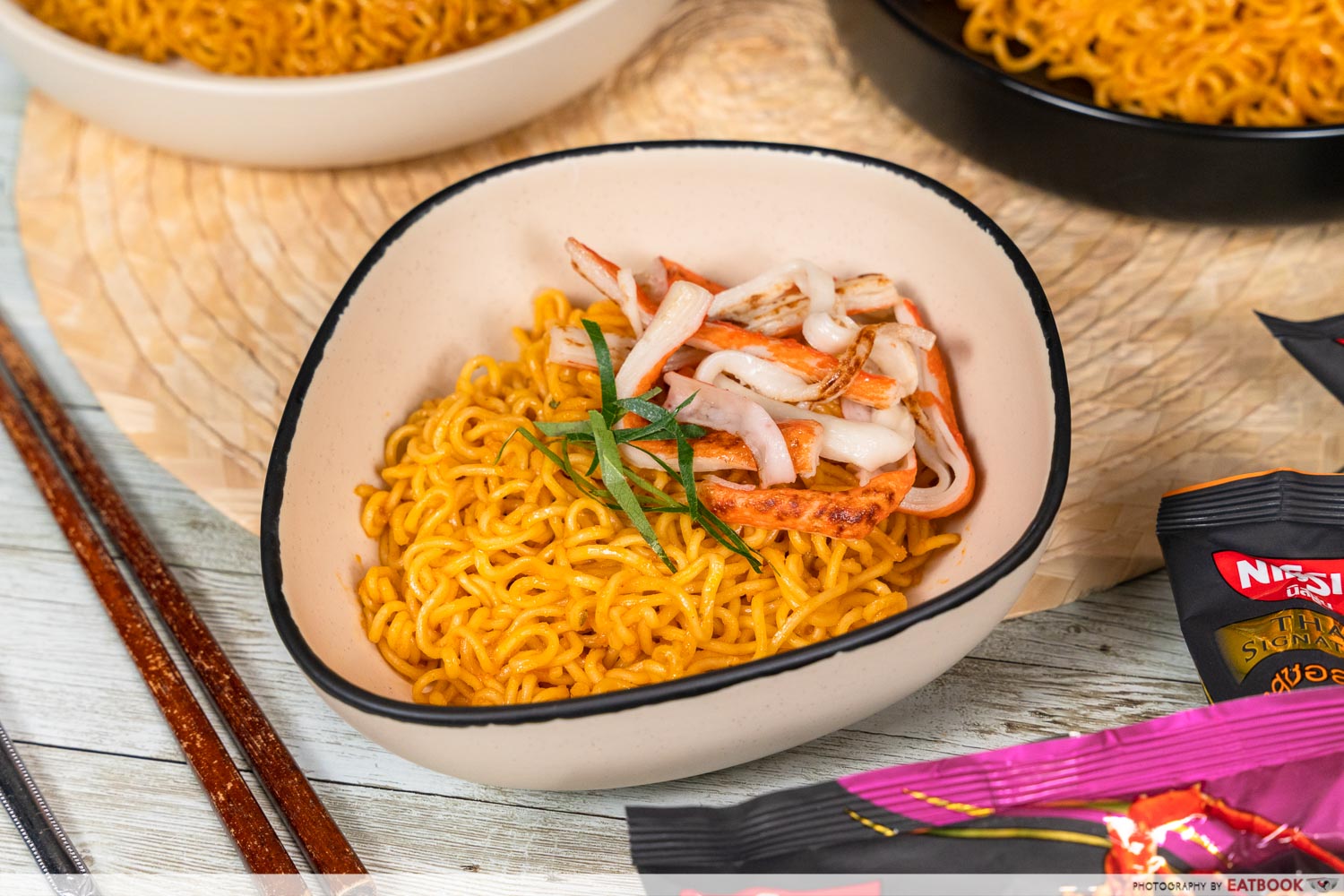 For some instant noodle recipe inspiration, check out how we zhng-up instant noodles.
Photos taken by Melvin Mak.
This post is brought to you by Nissin Singapore.