Cornflakes and o
ndeh-ondeh
KitKat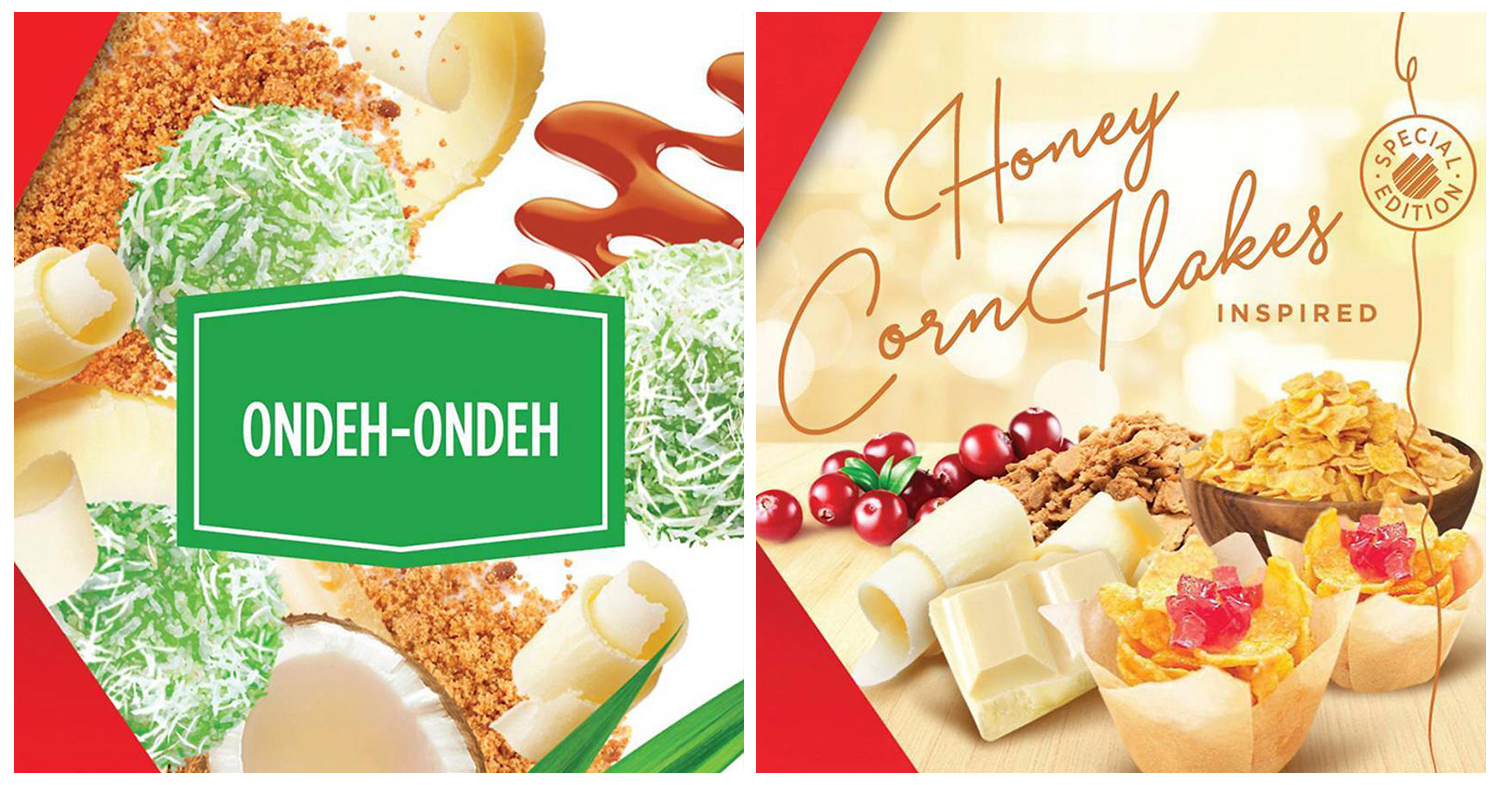 Hari Raya is fast approaching, and for our Muslim friends that means it's high time to start stocking up on delicious Raya goodies for the many guests that'll visit your house. While classics like kuih bangkit and pineapple tarts are fine, those looking to add some flair to their snacks table now have KitKat to turn to.
They've recently added two festive flavours to their ever-expanding Chocolatory range: Ondeh-Ondeh and Honey Cornflakes.
Available at RedMart, these snacks cost $7.50 each, which makes them a tad pricier than regular KitKat. That being said, it's worth mentioning that these are all handmade with no preservatives, so you're really paying for quality.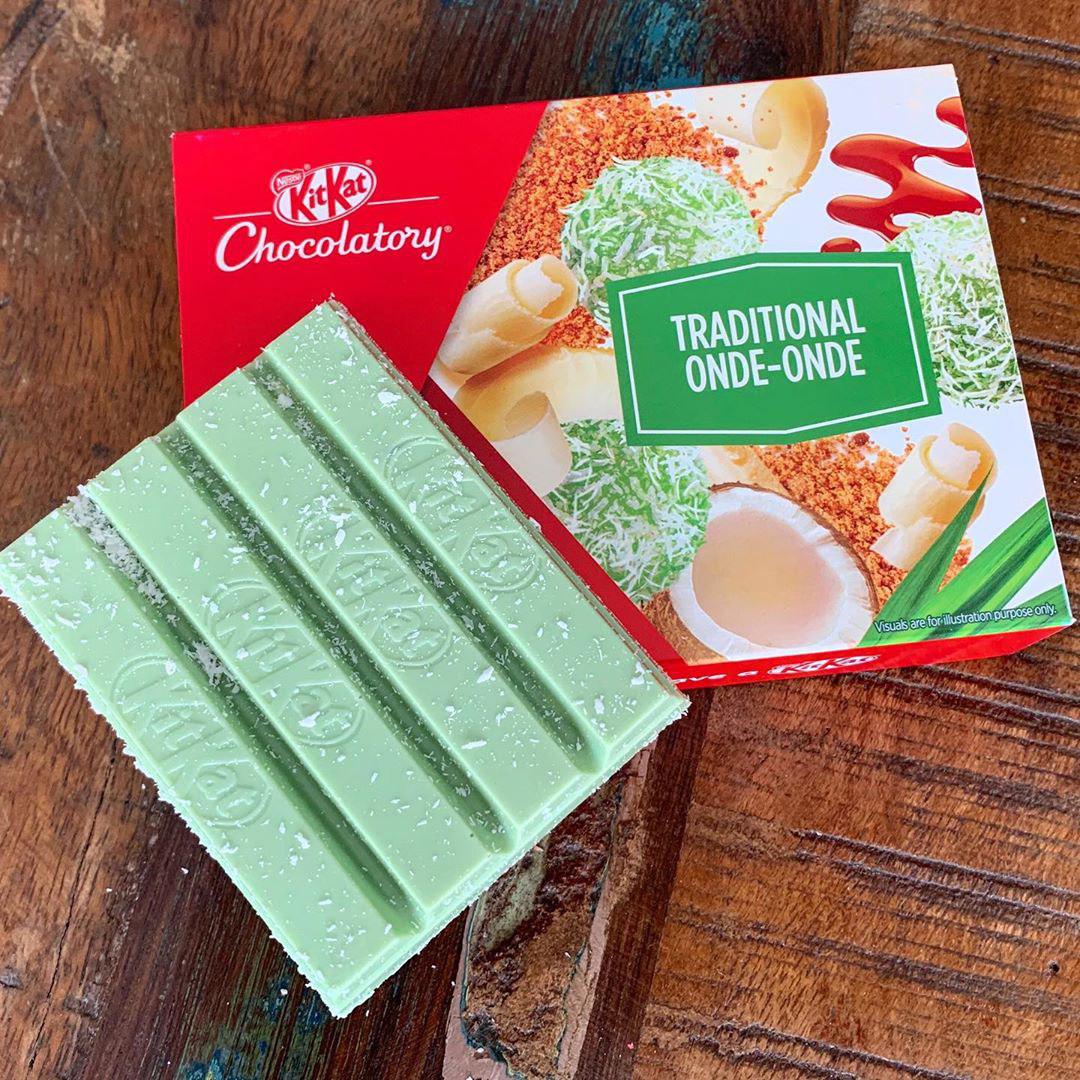 Image credit: @snackdetectives
Encased in light green chocolate, the Ondeh-Ondeh KitKat is filled with cream and topped with coconut shavings – exactly like the kueh. Those who were lucky enough to try it have raved about its rich cream and strong pandan flavour.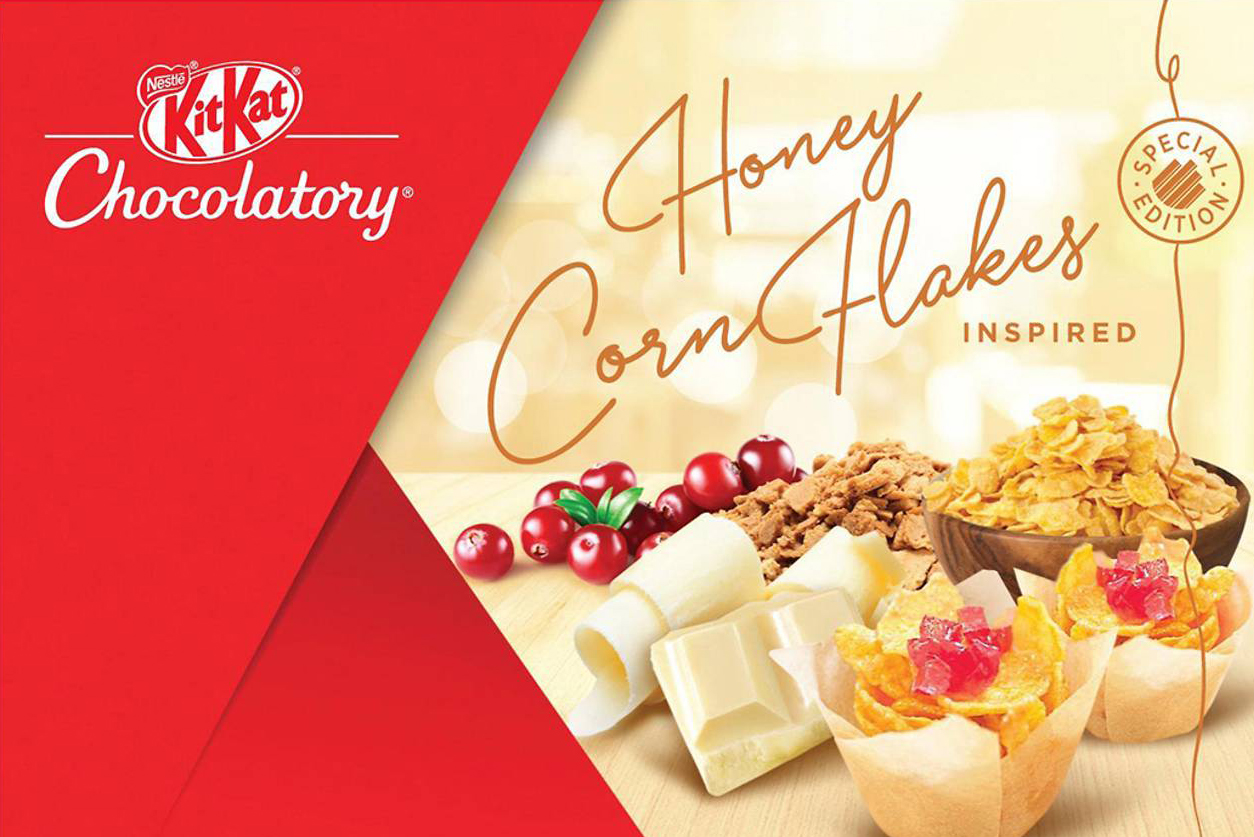 Image credit: Lazada
Year in and year out, honey cornflakes have proven to be the most popular Raya treat in my house. That's why I foresee myself loading up on this KitKat. Mixed with corn flakes, crumbs and dried cranberries, the Honey Cornflakes KitKat boasts the same crunch and sweetness you'd expect from its namesake.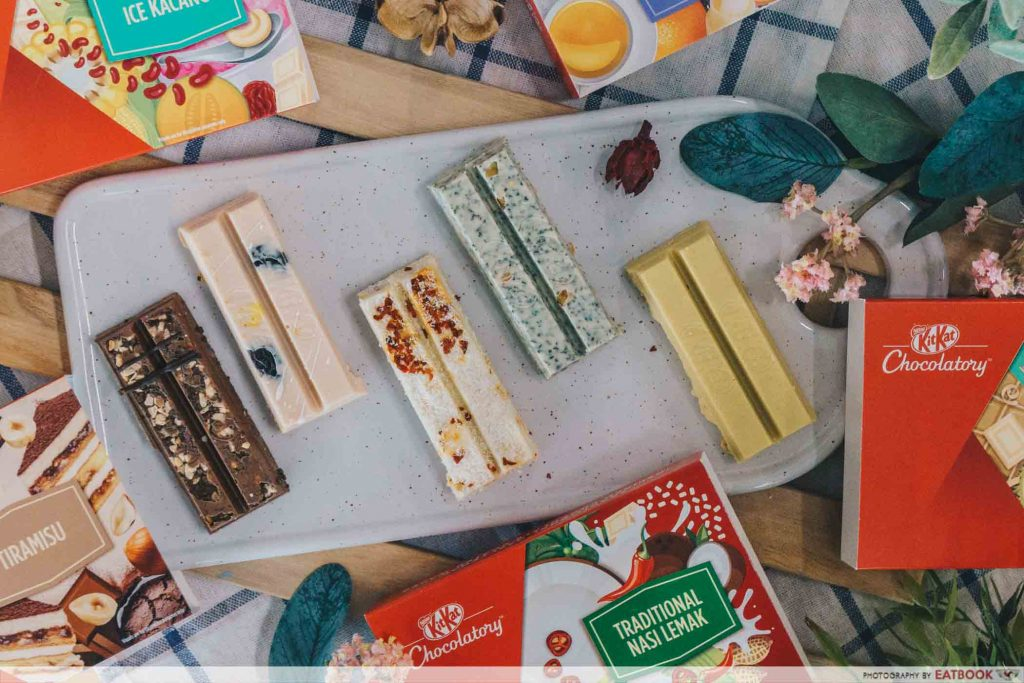 These two flavours aren't the only ones coming out of Chocolatory's oven. Take a gander at their RedMart store and you'll find other exciting flavours like Nasi Lemak and Durian. The former is a spicy snack containing coconut flakes, peanuts and chilli, while the latter boasts a very gao durian flavour.
Nasi Lemak And Ice Kachang KitKats Are Now In Singapore And Here's What We Thought Of Them
If these snacks have gotten your taste buds tingling, head to RedMart ASAP and add 'em to cart. There's even a promo now, where you get a free Mickey Mouse thermal bag by purchasing any four Chocolatory flavours, including the ones above!
Feature image adapted from @snackdetectives.