Ondeh-Ondeh Potong ice-cream oozes gula melaka
Fight me: ondeh-ondeh is bae. As a kid, this treat has been at the forefront of my childhood. Walking into Bengawan Solo, I would always dive head first for those adorable green spheres. The soft, chewy exterior yields in my mouth with an explosion of gula melaka enveloping the tongue. To me, it's not good ondeh-ondeh if there's no molten, sugary core. Therefore, I was understandably excited when I heard that King's Ondeh-ondeh Potong ice-cream is now available at Singapore supermarkets.
There are three layers to this ice-cream: pandan, coconut and gula melaka.
Just like the OG ondeh-ondeh, the ice-cream is layered with beautiful coconut and pandan flavours, and boasts a surprisingly gooey gula melaka core.
The outer layer of pandan has an herbaceous aroma that makes the popsicle feel somewhat light and fresh.
I loved how there's also a slight bitterness from the pandan, which cut through the heavy creaminess.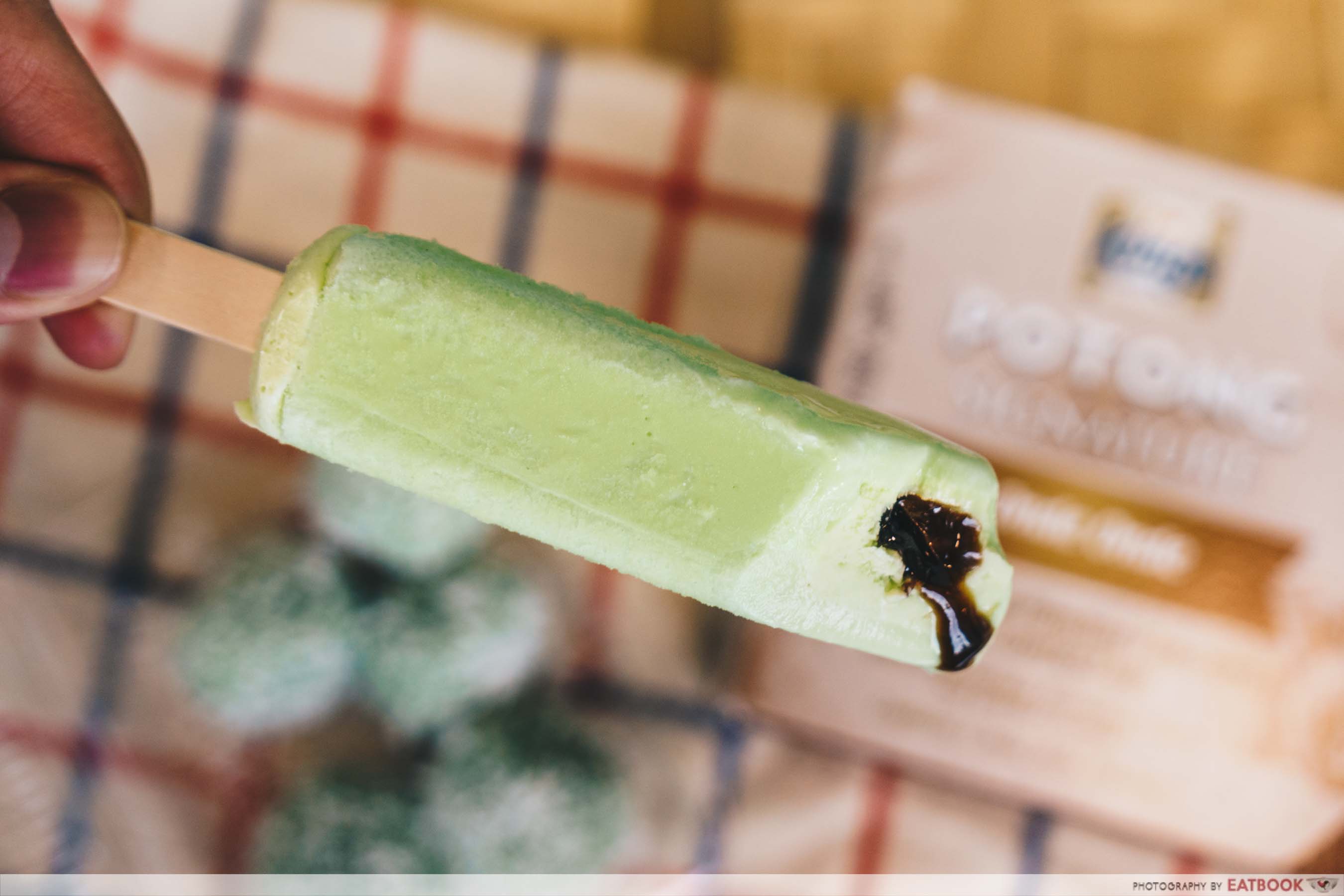 Taking a bigger bite, the coconut core of the ice-cream becomes more prominent. It had the quintessential nuttiness of coconut, accentuated by the desiccated coconut strands mixed into the centre. It reminded me of the odd strands of coconut stuck in my teeth whenever I ate real ondeh-ondeh.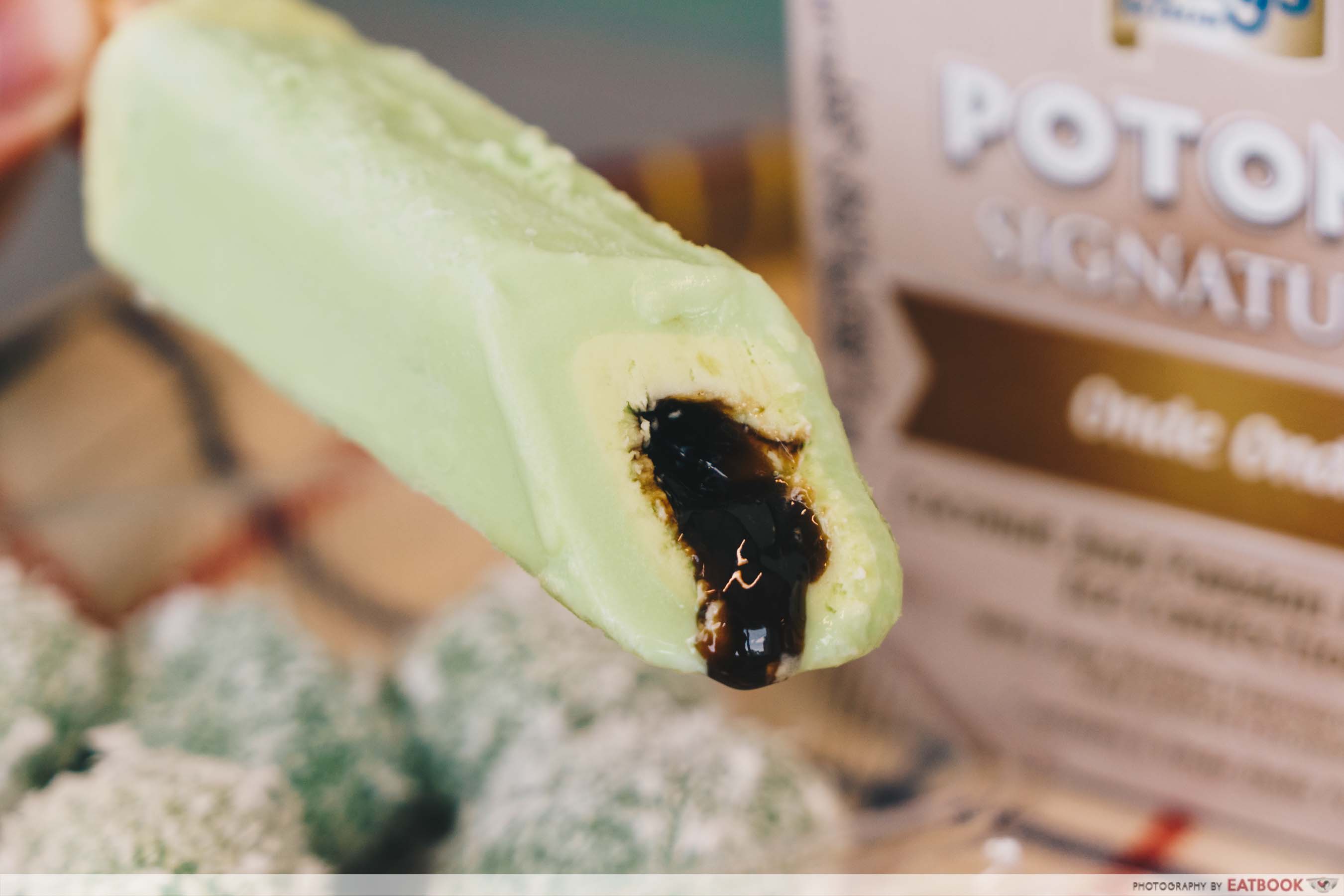 My favourite part of the ice-cream was the gula melaka, which oozed out dramatically when I took a bite.
Granted, the taste of gula melaka was not as strong as I would have liked it to be. That being said, plus points to King's for making gula melaka ooze even though it's in an ice-cream.
Most supermarkets are selling them at $1.20 per stick. For those who wanna share the love, you can also purchase the pack of six at $6.90 like we did.
If you enjoy novel ice-cream, try this Famous Amos cookie ice-cream as well. Cookie chunks are folded into luxe vanilla ice-cream, with sprinkles of cookie crumbs at the top.
Photos taken by Rae Fung.