Famous Amos ice-cream
Update (29 April 2019): The Famous Amos Ice-cream is now only available at Parkway Parade, Vivocity, One Raffles Place, and Bedok Mall outlets.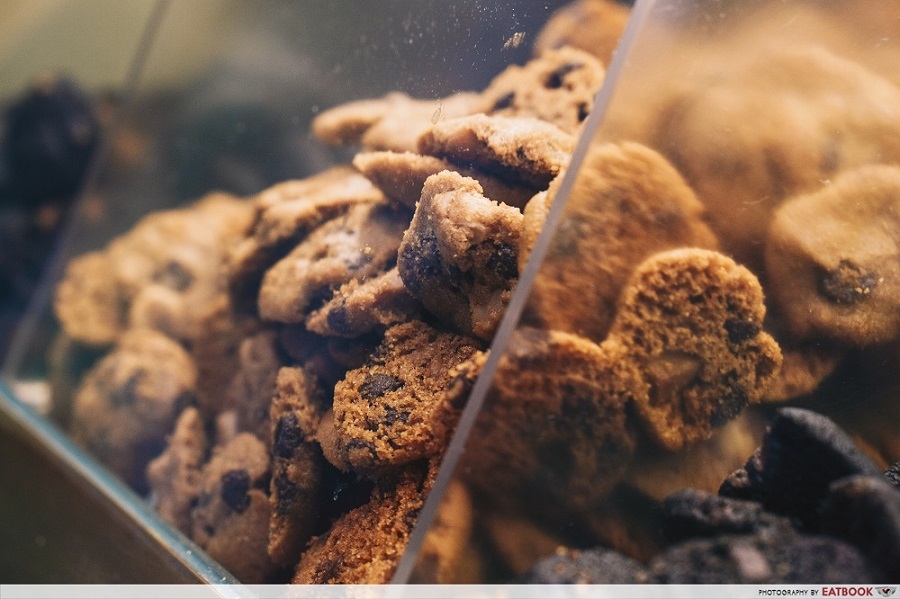 Fact: everyone loves Famous Amos. Walking by their richly perfumed stores always evokes those cravings for their crunchy, chocolatey cookies.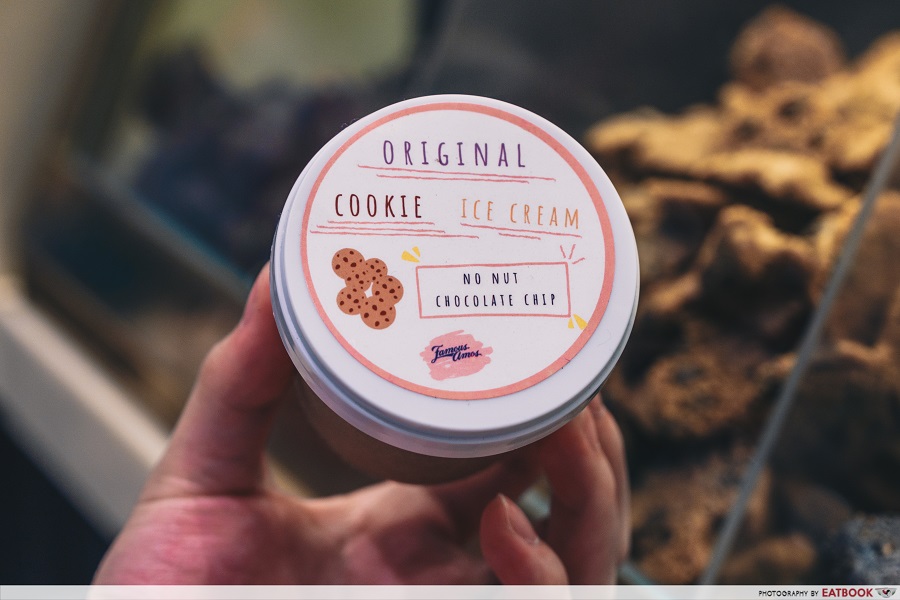 Taking the cue from their Malaysian counterparts, Famous Amos stores in Singapore have upped their game and released a chocolate chip cookie-flavoured Famous Amos ice-cream. That's right – gorgeous chunks of their cookies have been folded into soft and creamy vanilla ice-cream, creating a decadent treat in the process.
They've coined it the Famous Amos Original Cookie Ice Cream – No Nut Choc Chip.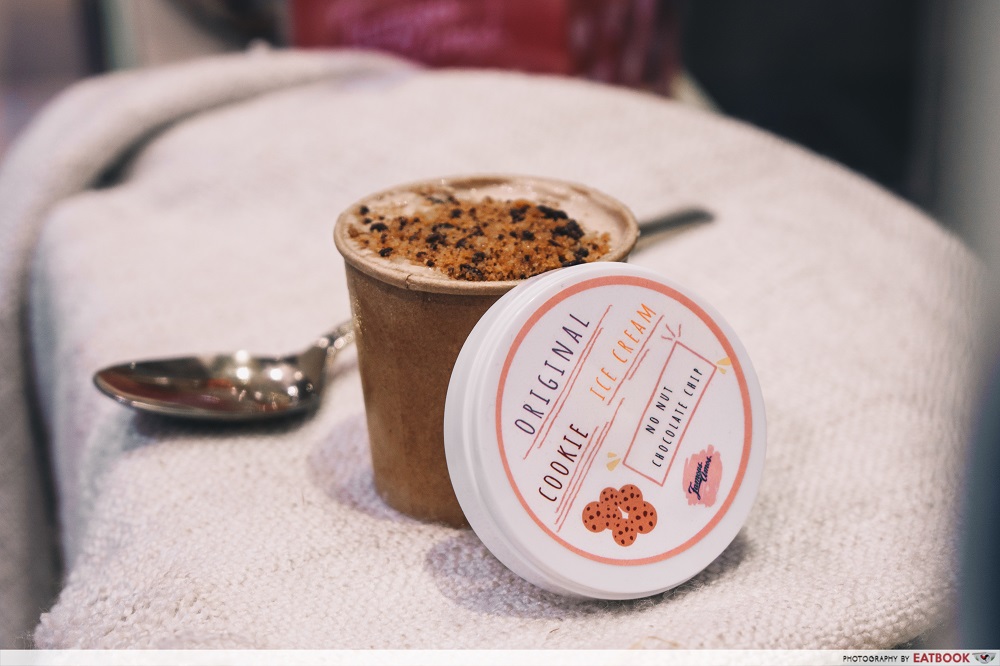 I've tried it, and I love it. You can expect tons of beautiful chocolate chip cookies stuffed into that cute little 120g tub of ice-cream.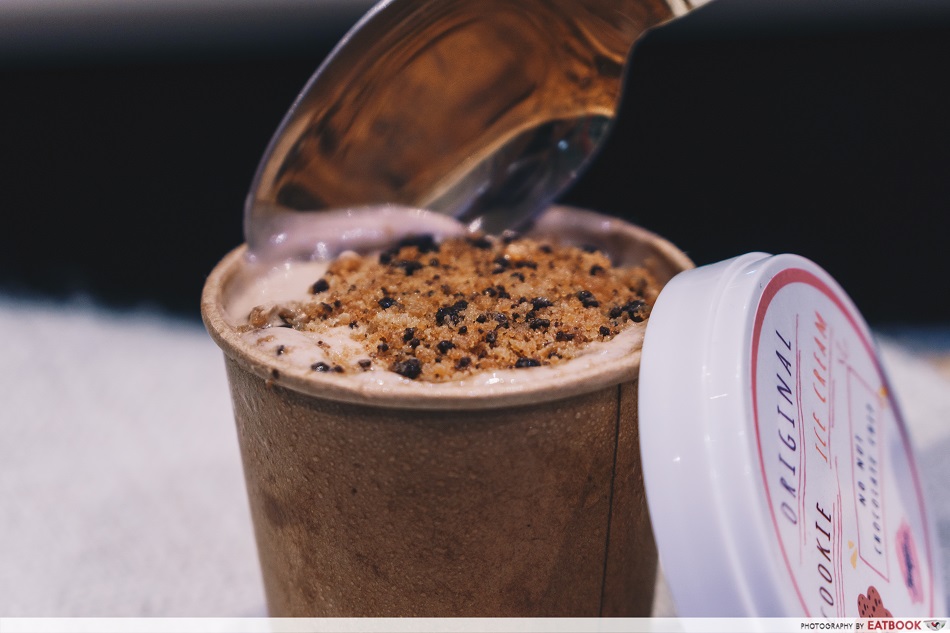 The bits of cookies crumbled onto the top contrast beautifully against the smooth, velvety vanilla ice-cream. Taste-wise, this creation is not too far away from Ben and Jerry's chocolate chip cookie dough.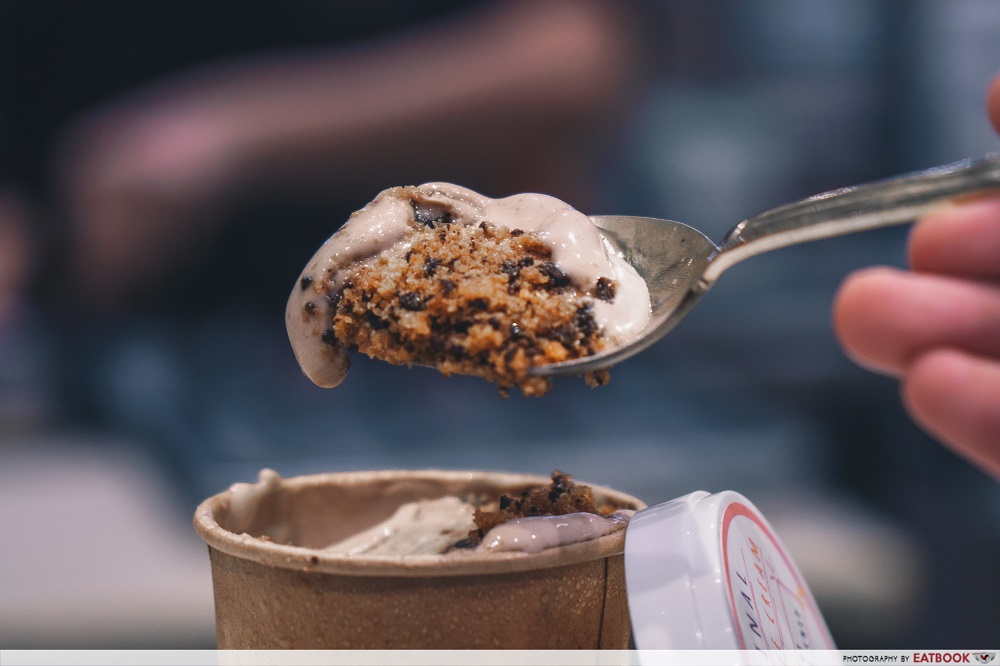 There are little clusters of chocolate chips throughout the tub, with an overarching decadence of butter and sugar imparted by the generous pieces of cookies.
It's also priced reasonably. The ice-cream is currently sold at a discount at just $3.80. For a greater reason to splash the cash, you can also get a 300g bag of cookies from them at $15 with their ongoing promotion till 30 April 2019.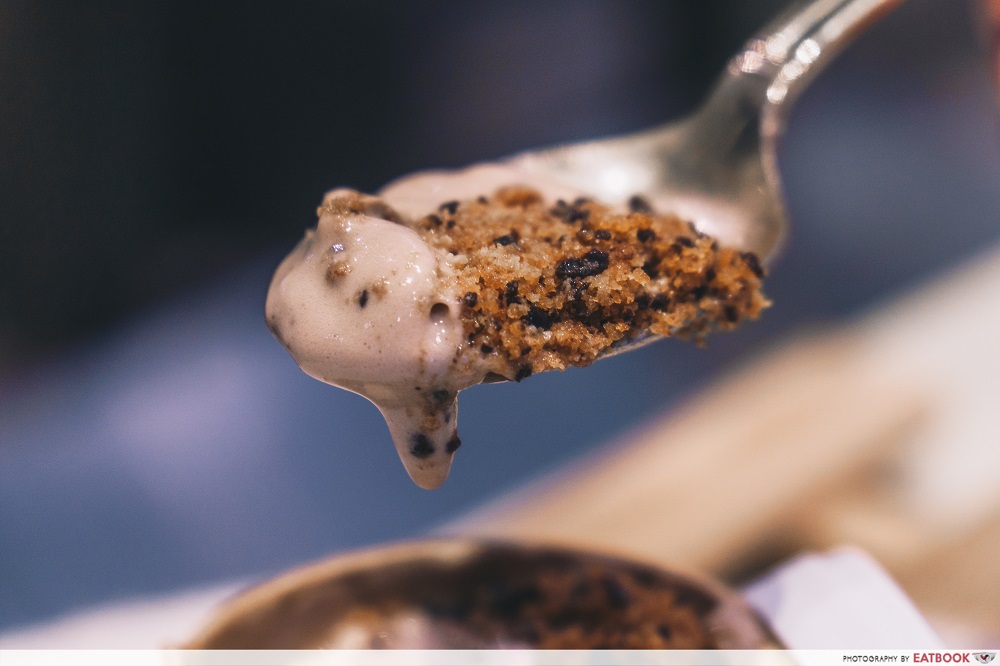 The original price of this new ice-cream is $5. I would get this ASAP if I were you before the promotion expires. 
This beauty is available at all outlets except the ones at Tampines Mall and White Sands. You can find the nearest outlet on their store locator.
For other cookie-based ice-cream, check out this Oreo ice-cream bar too! Also, following the brown sugar fad, there's this glorious brown sugar ice-cream by Bing Bing The Ice-Cream Gallery that is chock-full of brown sugar's signature fragrance. 
Photos taken by Sharlene Lau.