---
About Open Door Policy
---
Update (4th April 2019): Open Door Policy has permanently closed.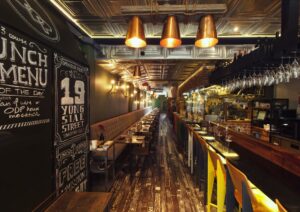 Open Door Policy has recently undergone an overhaul, and is back with a charming modern interior and a whole new tantalising menu. Expect nothing less than stellar as their menu is curated by Tippling Club's Chef Ryan Clift, and only features the freshest, top quality produce. Here are our favourite dishes on their new menu:
---
Starters
---
Crab Cakes – $20
---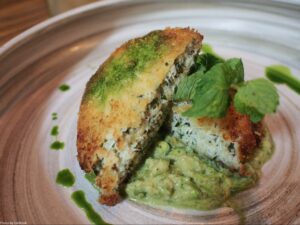 This moist, plump crab cake stuffed to its crisp crust with tender goodness is the perfect way to start a meal. The sweet flavour of the crab is complemented perfectly with pea salad, mayonnaise egg sauce and mint oil, making this a gratifying but not too heavy appetiser.
---
Lamb Spring Rolls – $20
---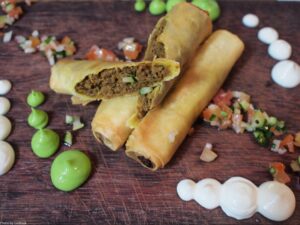 If this dish sounds familiar, it's because Open Door Policy has kept this dish from their previous menu – and rightfully so. Each thin, brittle spring roll is filled to the brim with spicy minced lamb, and served together with a trio of salsa, yogurt and avocado dip. There's nothing not to love about this heavenly union of intoxicatingly fragrant lamb and cool, tart yogurt.
---
Guacamole Risotto – $20
---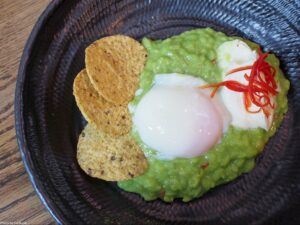 Guacamole and risotto are two of my favourite things. Put them together and you'll get a definite stamp of approval from me! Although I expected this to be on the heavy side, with the creamy avocado and runny yolk from the poached hen's eggs, this dish was surprisingly light and refreshing. The risotto has a clean flavour from the avocado that is not too rich, and the chili helps to add tiny hint of spice. The accompanying nacho chips also make for a fun way to eat this dish – scoop a little of everything up for a brilliant combination of textural contrasts!
---
Mains
---
Braised Beef Cheef – $32
---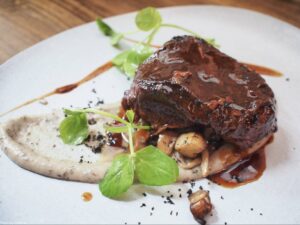 This braised beef cheek served with black truffle mash, roasted mushroom, and red wine jus is worth raving about. The fork-tender meat falls apart upon contact, and is perfectly seasoned with the aromatic jus. Paired with the earthy flavours of the truffle mash and you have that perfect main course that will satisfy even the pickiest of meat eaters.
---
Kangaroo Fillet – $34
---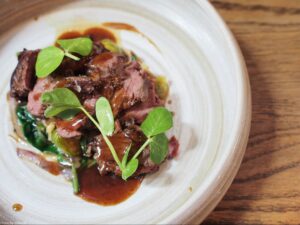 I don't know about you, but when I think of kangaroo meat, the words 'gamey' and 'tough' come to mind. However, this was anything but what I imagined it to be. The kangaroo meat was cooked to perfection – tender, juicy and flavourful without having any unpleasant, overpowering flavours. The brilliant medley of roast brussel sprouts, pine nuts, sauteed warrigal greens, and vinegar jus also makes this an interesting dish worth trying!
---
Seafood Risotto – $28
---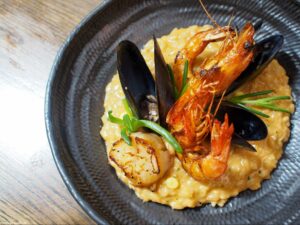 If you're looking for a mind-blowing risotto, Open Door Policy is your best bet! This generous portion of seafood risotto has its al-dente rice infused with a heady, intense shellfish flavour. Served alongside perfectly seared scallops, prawns and mussels, this is a definite must-try if you're here for dinner.
---
Desserts
---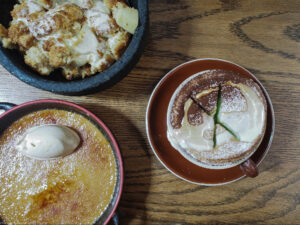 A perfect meal ends with something sweet as always, and you'll be spoiled for choice with their excellent selection of well-executed desserts. If you're stuffed, it's okay – you'll be able to make just a little room for their chocolate pistachio souffle with creme anglaise ($18). It's a melt-in-your-mouth pistachio lightness that will make you feel as though you're eating a cloud. But if you're in the mood for something more, go for their caramel creme brulee with dark brown sugar ice cream ($18). Crisp caramelised sugar shell, rich ice-cream, creamy yolk custard – it's everything you dream of in a dessert! I only wish the custard layer were a little thicker, and slightly lighter.
But the star of the dessert menu has to be the eight spiced apple crumble with vanilla ice cream ($18). This homely dessert may not be your first choice for desserts, but take our word for it – this is the best apple crumble you'll ever have. Think warm and crunchy spice-infused cubes of apples with a generous smathering of sweet crumble.  As they say – an apple a day keeps the doctor away – and this apple crumble is definitely better than just having an apple.
---
The Open Door Policy Experience
---
While the quality of food is unquestionable, the main deterrent has to be the relatively high price. If your wallet feels pretty hefty and you're looking for a delicious time, you'll do well with this place.
This review is brought to you by Open Door Policy
Summary
Pros:
Excellent quality of produce
Good kitchen techniques
Aesthetically appealing plating
Cons:
Higher price points
Slightly cramped seating space
Recommended Dishes:
Guacamole Risotto – $20
Lamb Spring Rolls – $20
Braised Beef Cheek – $34
Opening hours:
Mon – Fri: 12pm – 3pm / 6pm – 11pm
Sat & Sun: 11am – 330pm / 6pm – 11pm
Address: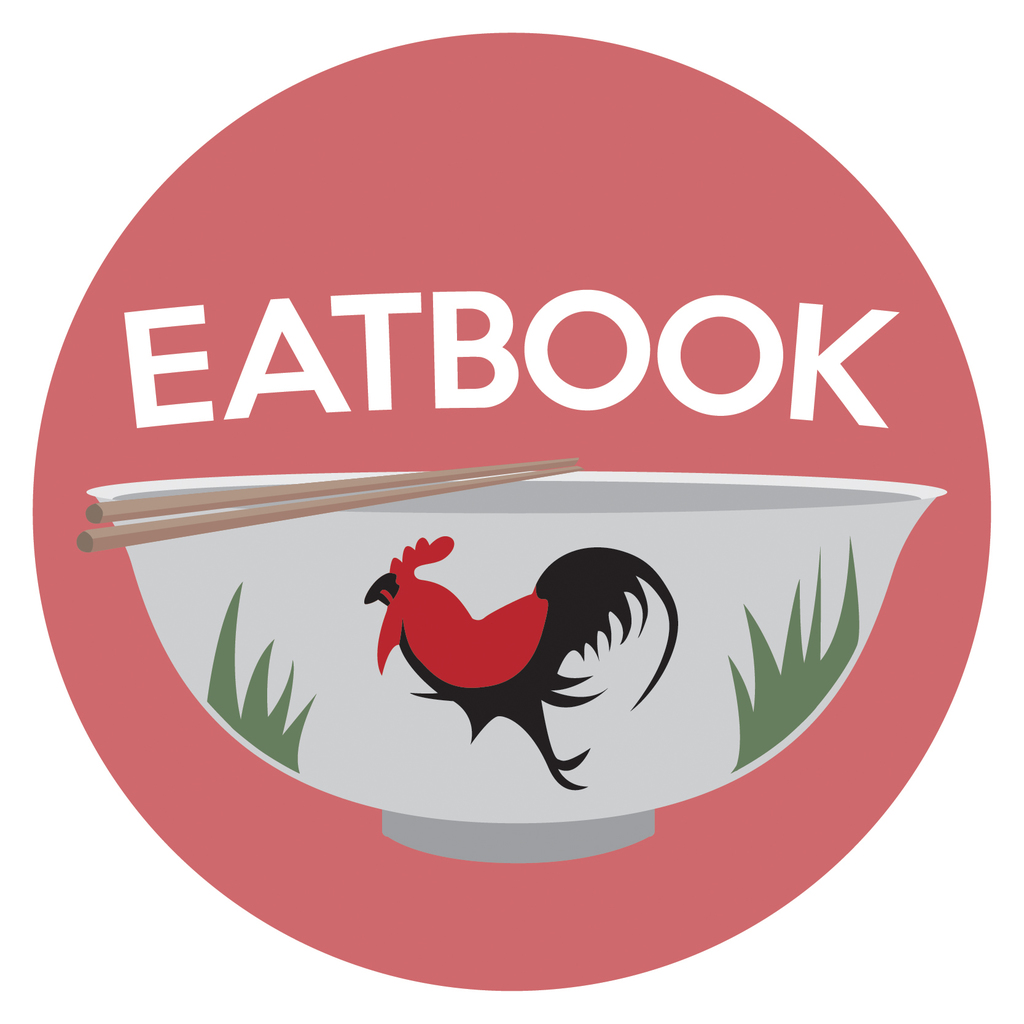 Drop us your email so you won't miss the latest news.