New Orange Vanilla Coke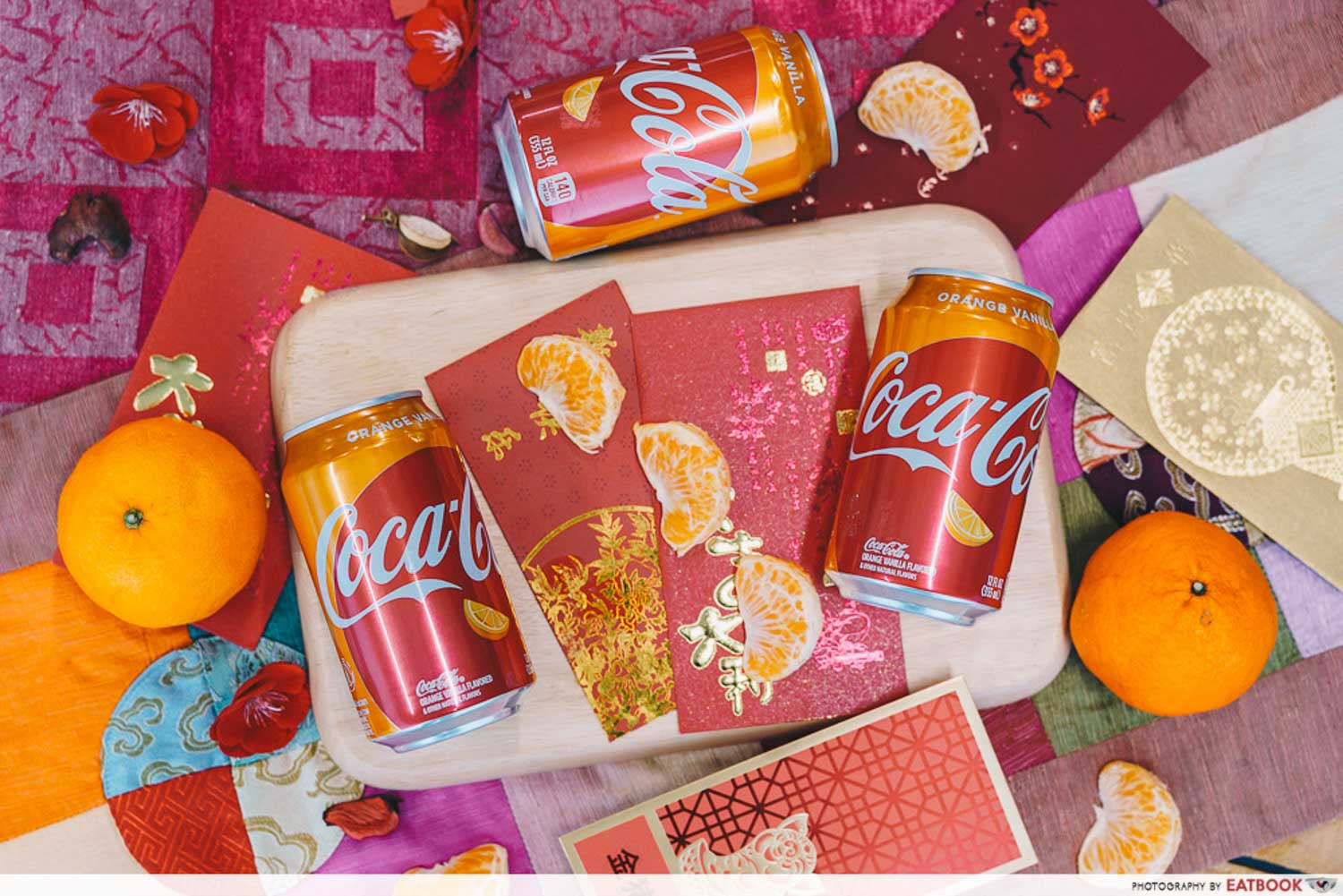 Chinese New Year is just a few days away, and my mom is ready to dress up the house with blossom sprigs, red lanterns, and caricatures of rats. These preparations also mean numerous trips to the supermarket to stock up on steamboat essentials and packs of soft drinks to keep our guests satisfied. The latest addition to our shopping list is the all-new Orange Vanilla Coke.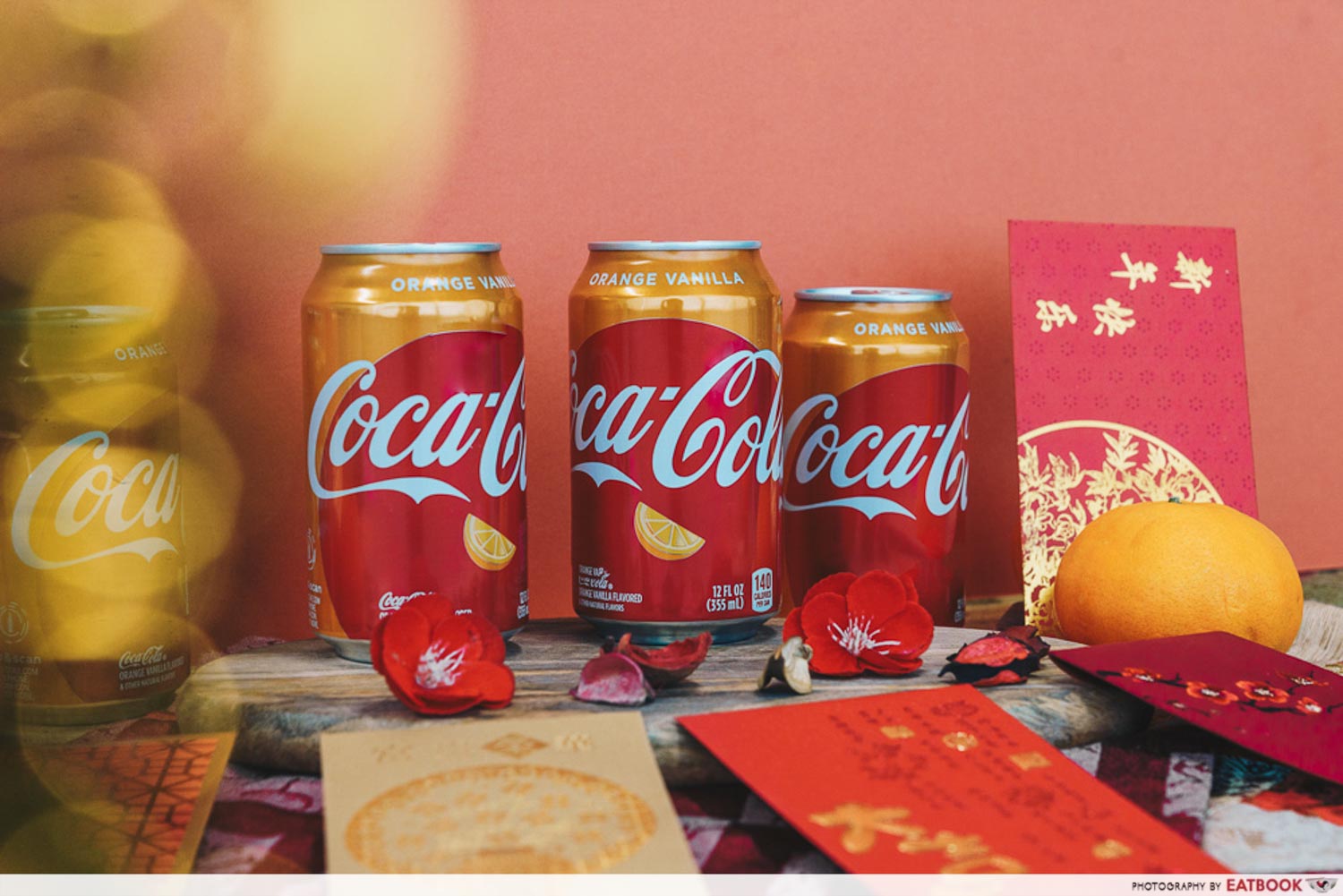 I fondly remember the hype over Coca-Cola Vanilla when I was studying in secondary school. Those were the heydays when this soft drink was my go-to beverage.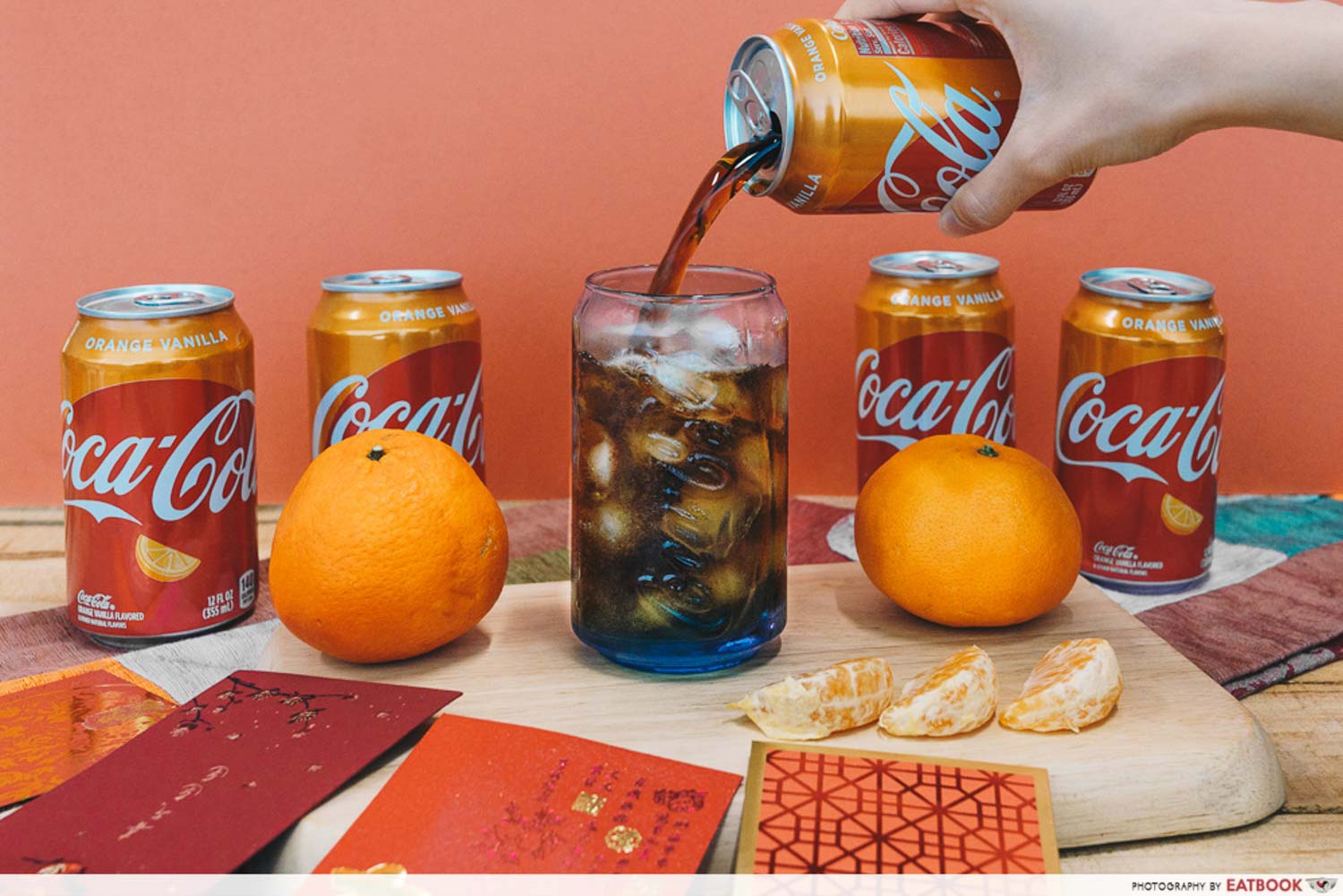 It's a random flex but Singapore is the third country in the entire world to have the Orange Vanilla flavour, other than the States and Canada. So if you wanna be extra this year, head down to Cheers and get dibs on this exclusive new flavour. These cans even double up as oranges when you are caught in a bai nian stitch.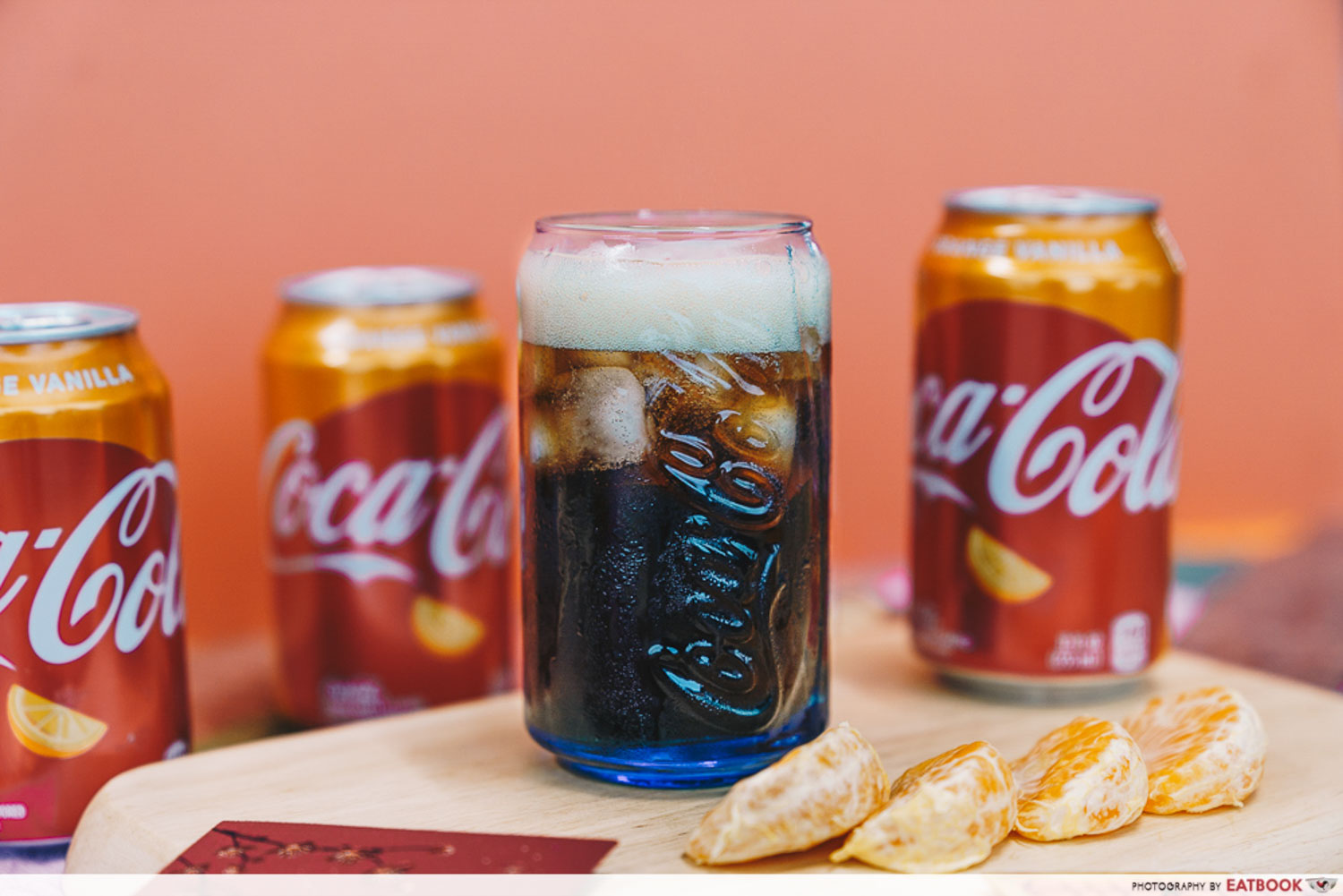 A sip of this fizzy drink delivers a strong vanilla flavour which enthusiasts of Coca-Cola Vanilla can totally vibe with. This pleasant taste also provides creamy notes to the bubbly action. The lingering subtle fruity aftertaste is similar to that of Cherry Coke.
I can imagine a can of Coca-Cola Orange Vanilla pairing well with popular CNY snacks such as pineapple tarts and peanut cookies.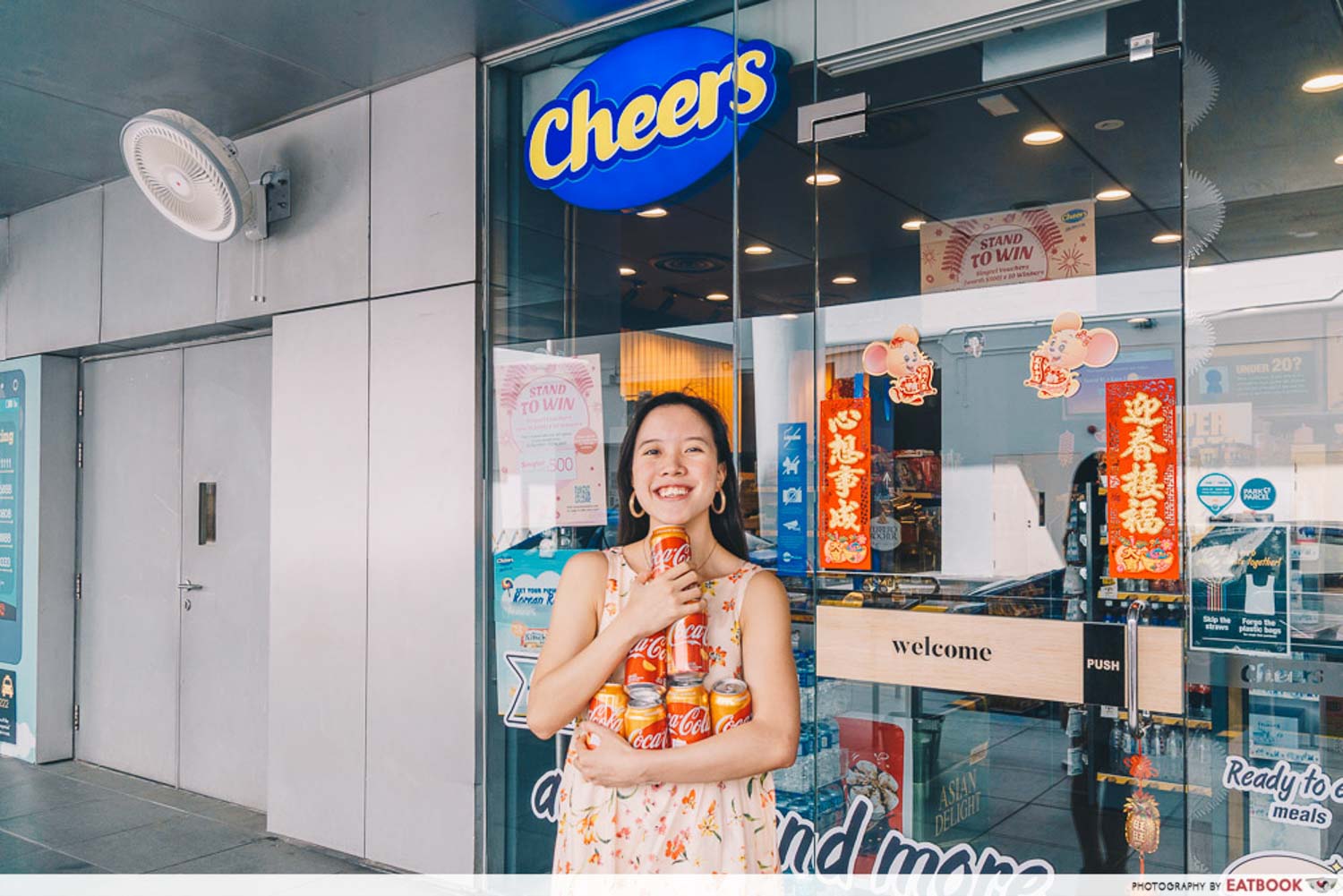 Chinese New Year celebrations can be a stuffy affair, especially when you're dressed to the nines. Keep things chill, both literally and figuratively, at just $2.20 for a can of Coca-Cola Orange Vanilla. Stock up on this fizzy goodness at your nearest Cheers or FairPrice Xpress outlet.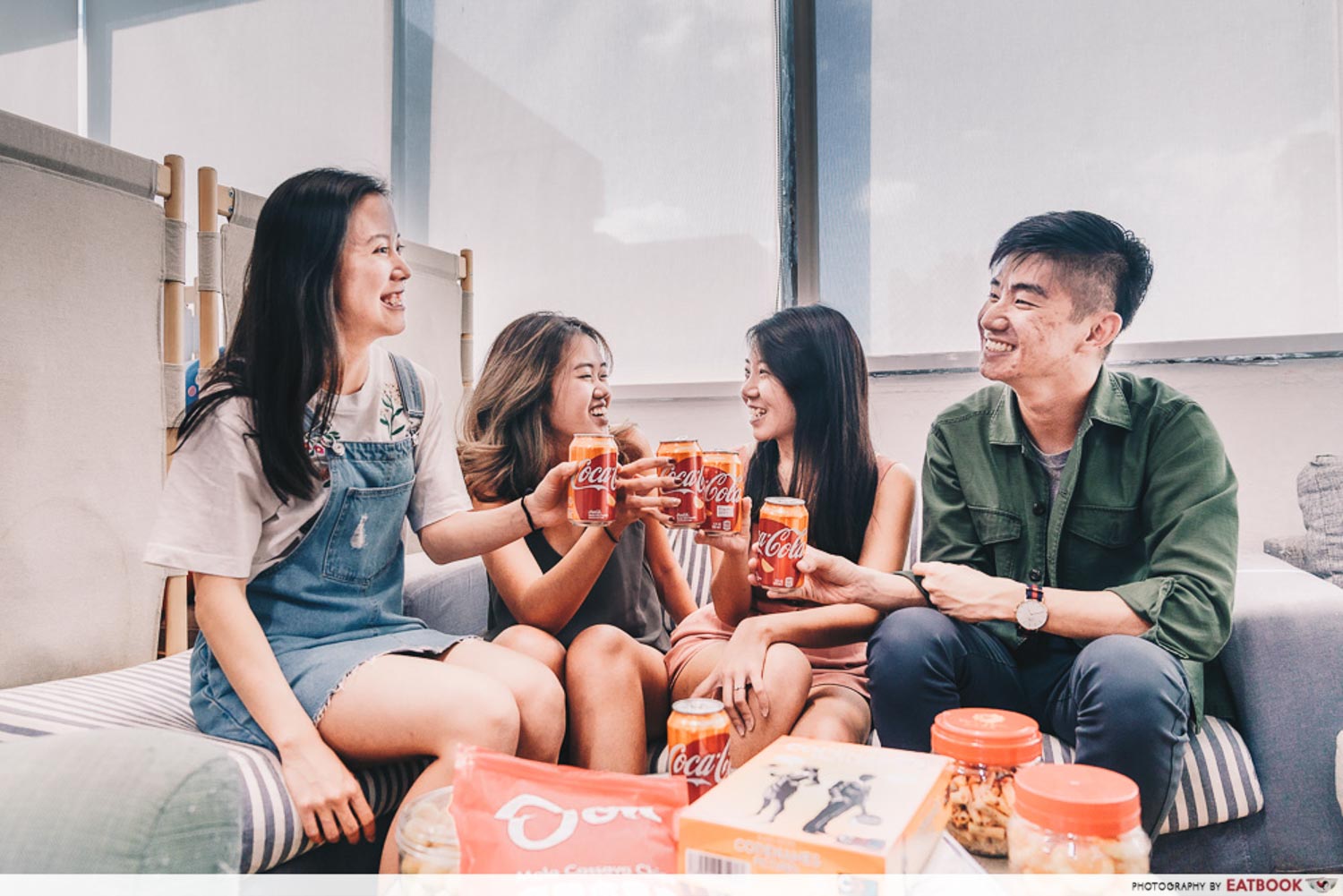 The Lunar New Year is another excuse to spend quality time with loved ones. As you gobble on steamboat and munch on festive snacks, wash it all down with a can of Coca-Cola Orange Vanilla by your side.
Photos taken by Joshua Lee.
This post is brought to you by Cheers.