---
Orchard Central – eat, shop, repeat
---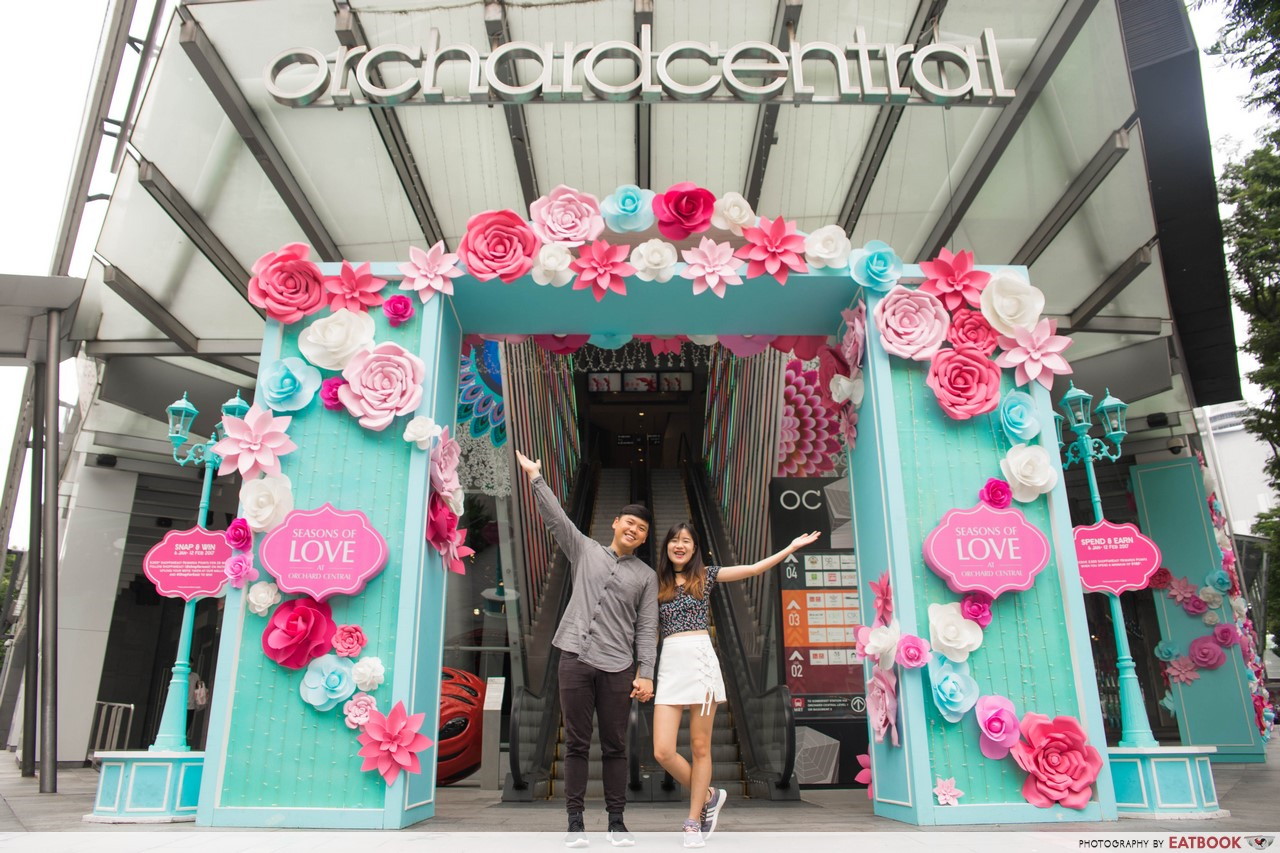 Valentine's Day probably stressed bae out the last couple of years, so it's only right that you take over V-day planning this year. And it's easier than you think when it comes to finding a place that settles dinner, dessert, and that heart-melting gift.
Heading to Orchard Central will grant you a one-stop solution, plus you and bae will get to snap loads of couple shots amidst gorgeous decorations. Here are some delicious food, awesome shopping and pampering treatments the both of you can get at OC.
---
Have your V-day dinner at affordable prices
---
1. STRAY by FATCAT
---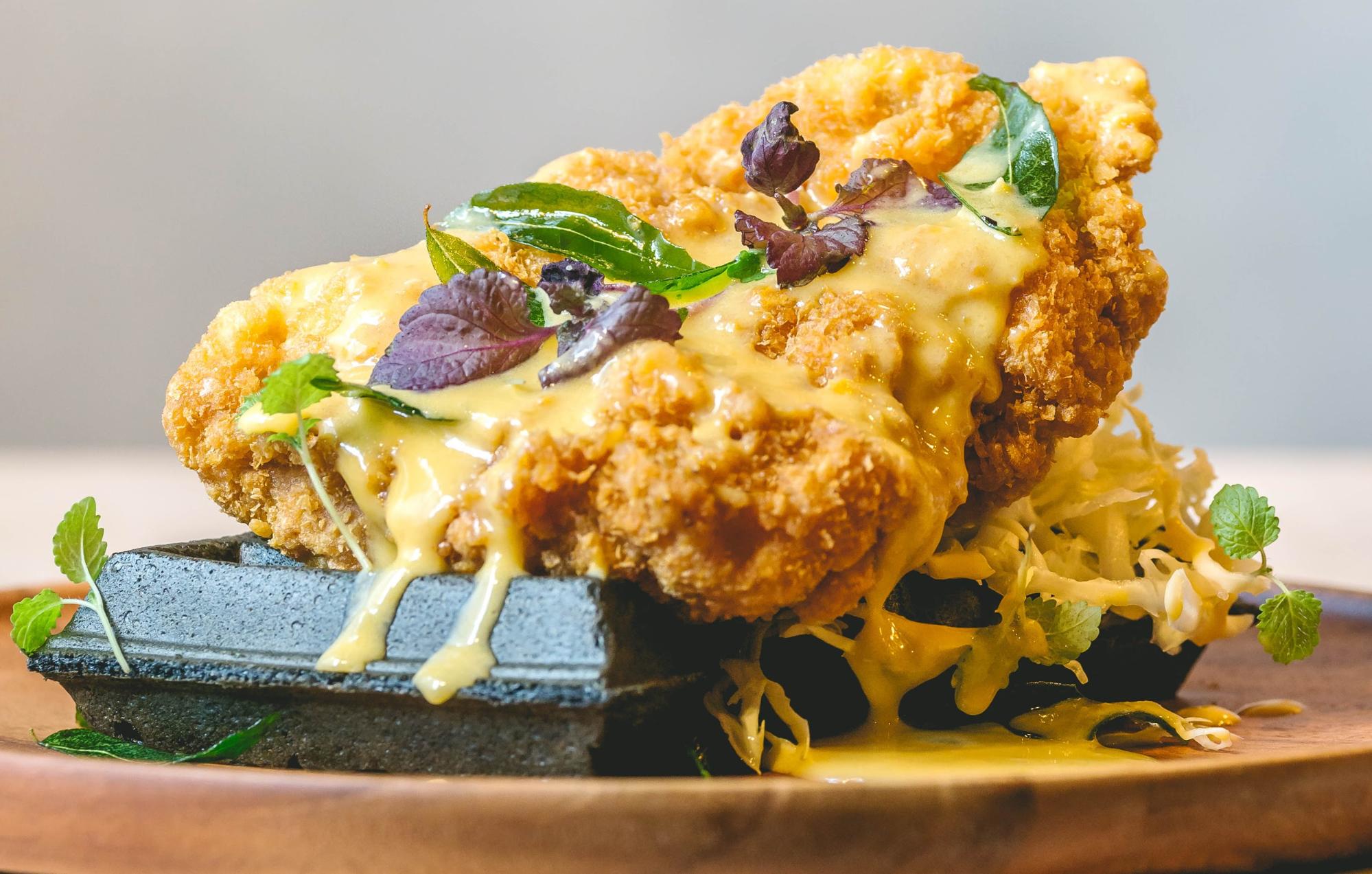 Fans of FATCAT's signature waffles, rejoice. The new STRAY by FATCAT has turned their popular salted egg yolk waffles into something you can have for dinner – Salted Egg Chicken Waffles ($21+). It comes with a charcoal waffle topped with a juicy piece of crispy fried chicken, then drenched in salted egg yolk sauce. You can also get FATCAT's Keep Popping Spheres ($12+ for three spheres) here in Lime, Lychee, and Blood (Shiraz).
Unit number: #04-22A/23
Opening hours: Daily 11am to 10pm
Lunch hours are 12pm to 2pm and dinner hours are 6pm to 9pm. Desserts and coffee are available all day.
Tel: 6835 7317
Website
---
2. Lady M Confections
---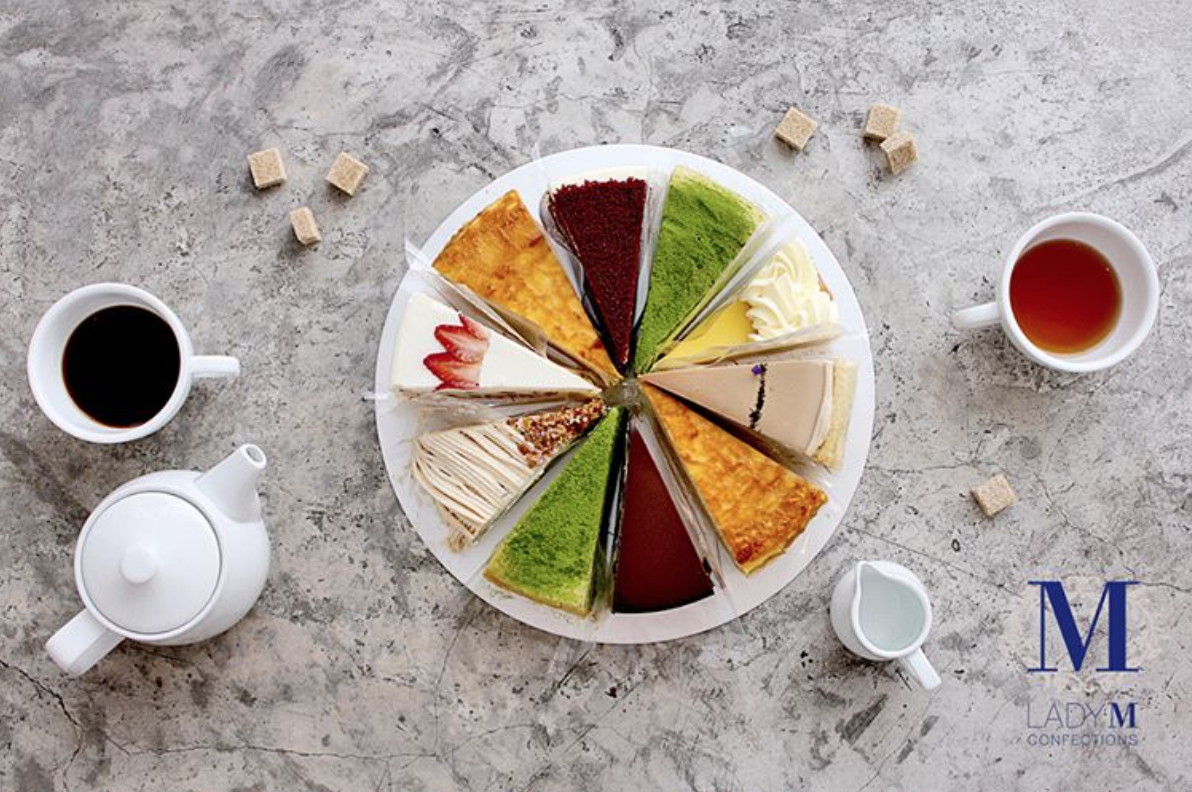 With a chic minimalist interior and crowd-pleasing mille crepes, Lady M Confections makes an easy choice for desserts. Signature Mille Crepes ($9++ per slice) is a classic but if you're up for something more flavourful, Marron Mille Crepes ($9.50++), which is made with roasted chestnuts, or a slice of Red Velvet Cake ($9++) can hit all the right notes.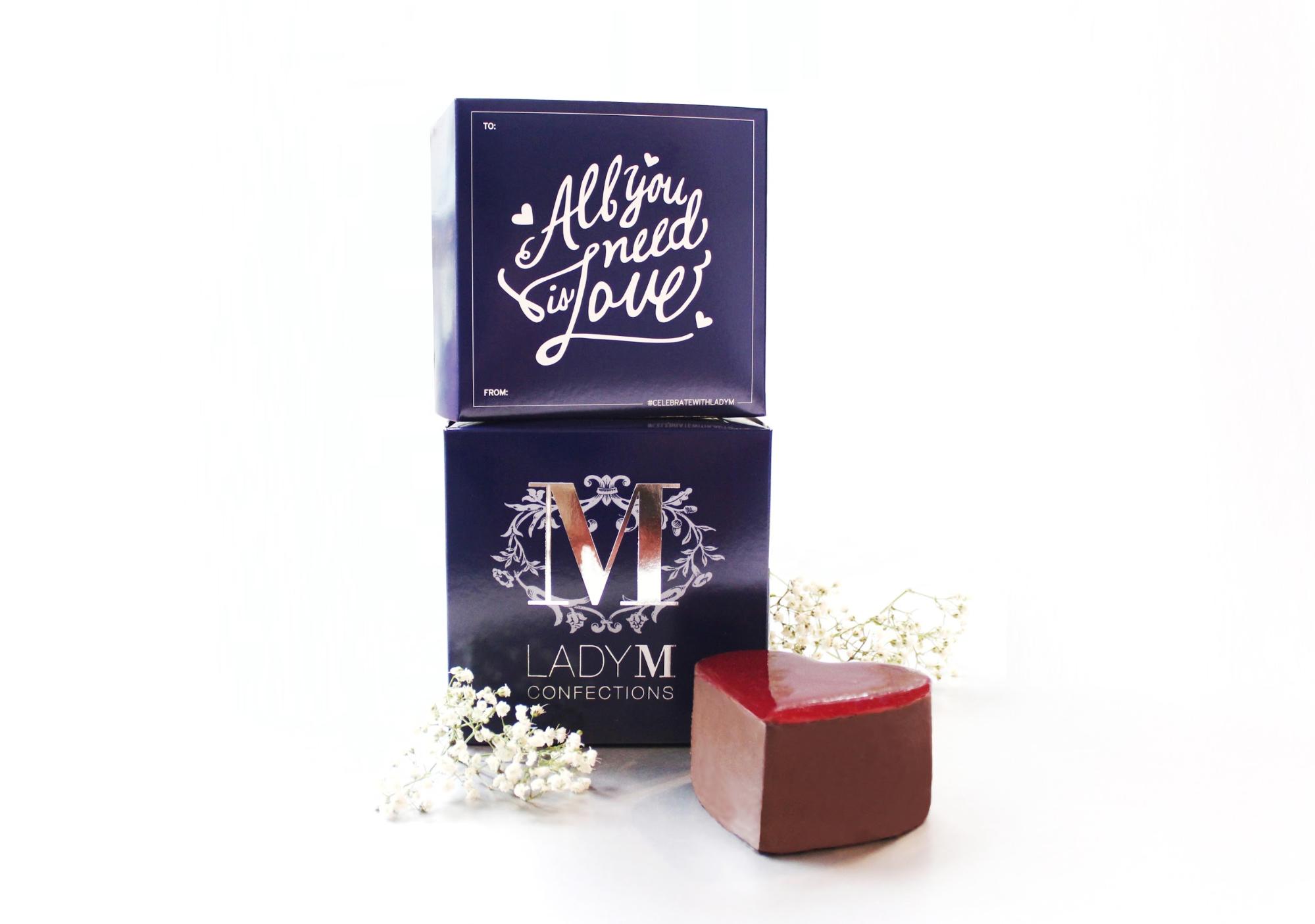 To really impress, get Framboise au Chocolat ($9.50++) that features velvety dark chocolate mousse layered on moist chocolate sponge and finished off with a raspberry glaze. It comes with a limited edition gift box that'll make bae feel extra special. This cake is available from now till 14 February – perfect for V-day!
Unit number: #01-27 and #02-07
Opening hours: Daily 11am to 10pm
Tel: 6509 3673
Website
---
3. Eighteen Chefs Signature
---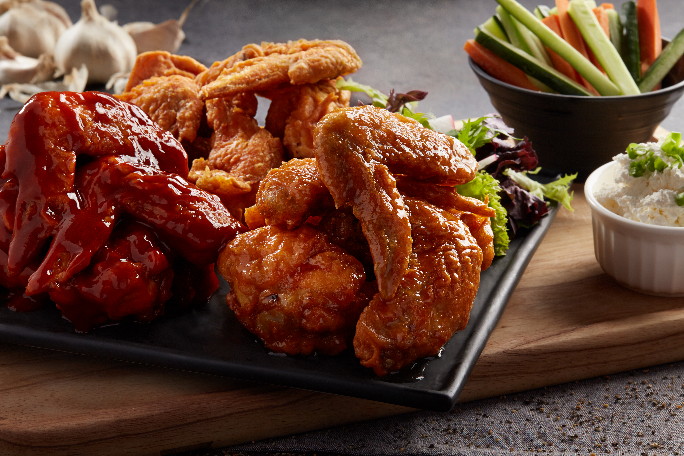 Eighteen Chefs has been the go-to of every 20-something-year-old once thanks to their customisable Cheese Baked Rice (from $5.80+). At Eighteen Chefs Signature at Orchard Central, you'll be able to get a taste of their Signature Menu showcasing dishes such as Drummettes & Wings Platter ($8.50+ for six pieces, $23.80+ for 18) that comes in three flavours – Garlic, Honey-Glazed and Chilli Crab.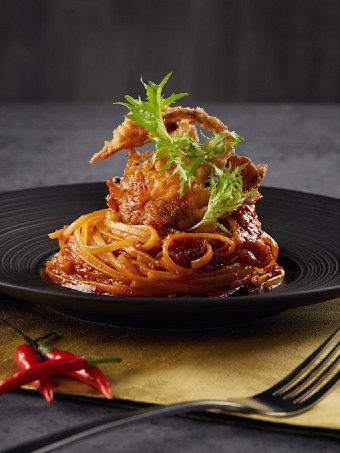 True-blue Singaporeans never stray far from spicy food, especially when it features chilli crab. Chilli Soft Shell Crab Pasta ($16.80+) will give you the best of both worlds, and you can end the night with a Strawberry Cheesecake Red Velvet Waffle ($13.80+) that has scoops of strawberry cheesecake and vanilla ice-cream topped with grated cheddar cheese. For those who aren't fans of strawberry, other flavours such as salted caramel and dark chocolate are also available.
Unit number: #B1-01
Opening hours: Sun-Thur 11am to 10pm, Fri-Sat 11am to 10:30pm
Tel: 6634 1322
Website
Menu
---
Revamp bae's and your wardrobes with the latest pieces
---
4. UNIQLO (Global Flagship Store)
---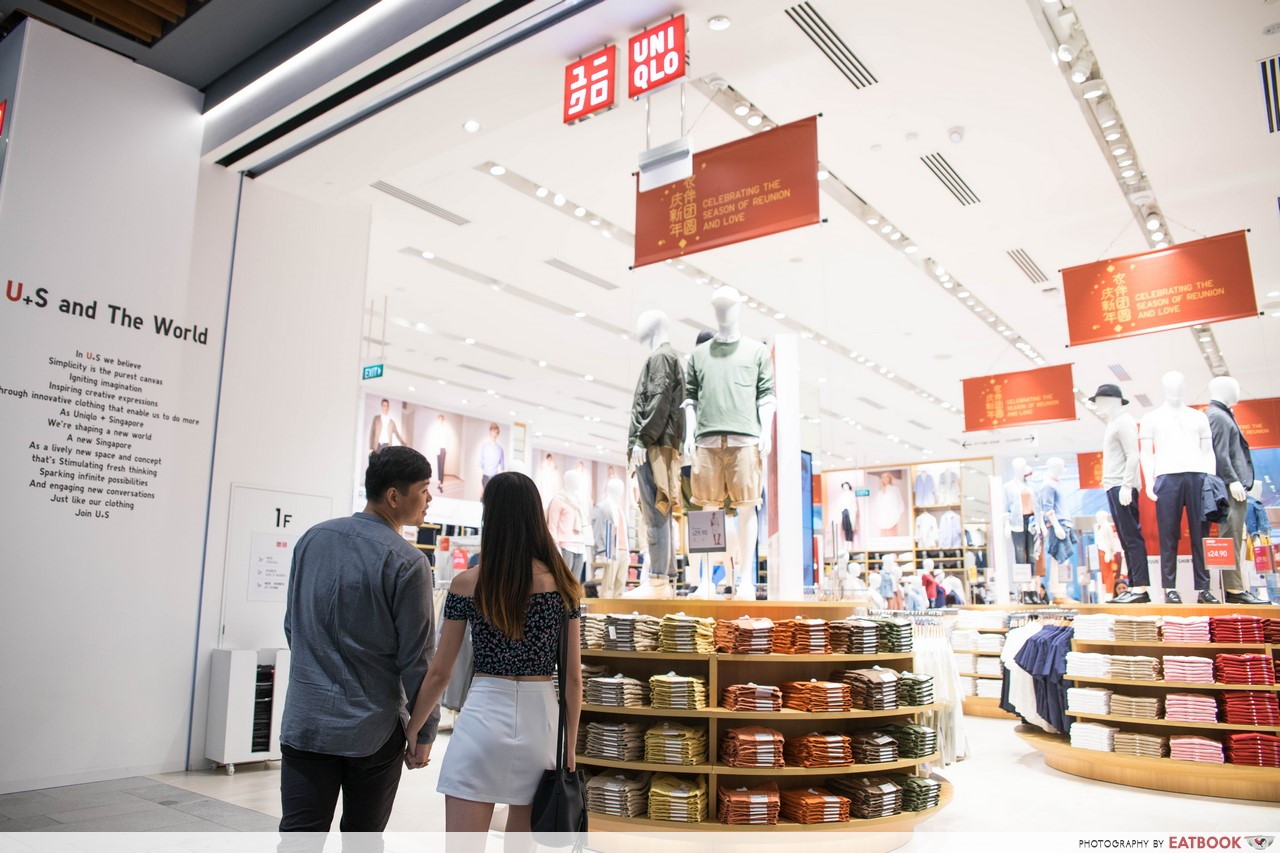 Orchard Central houses UNIQLO's Global Flagship Store that occupies three levels – more than enough space to do your catwalk. There's no doubt you'll find their latest line stocked at this outlet first, and they're launching the new LINE UT collection that coincides nicely with Valentine's.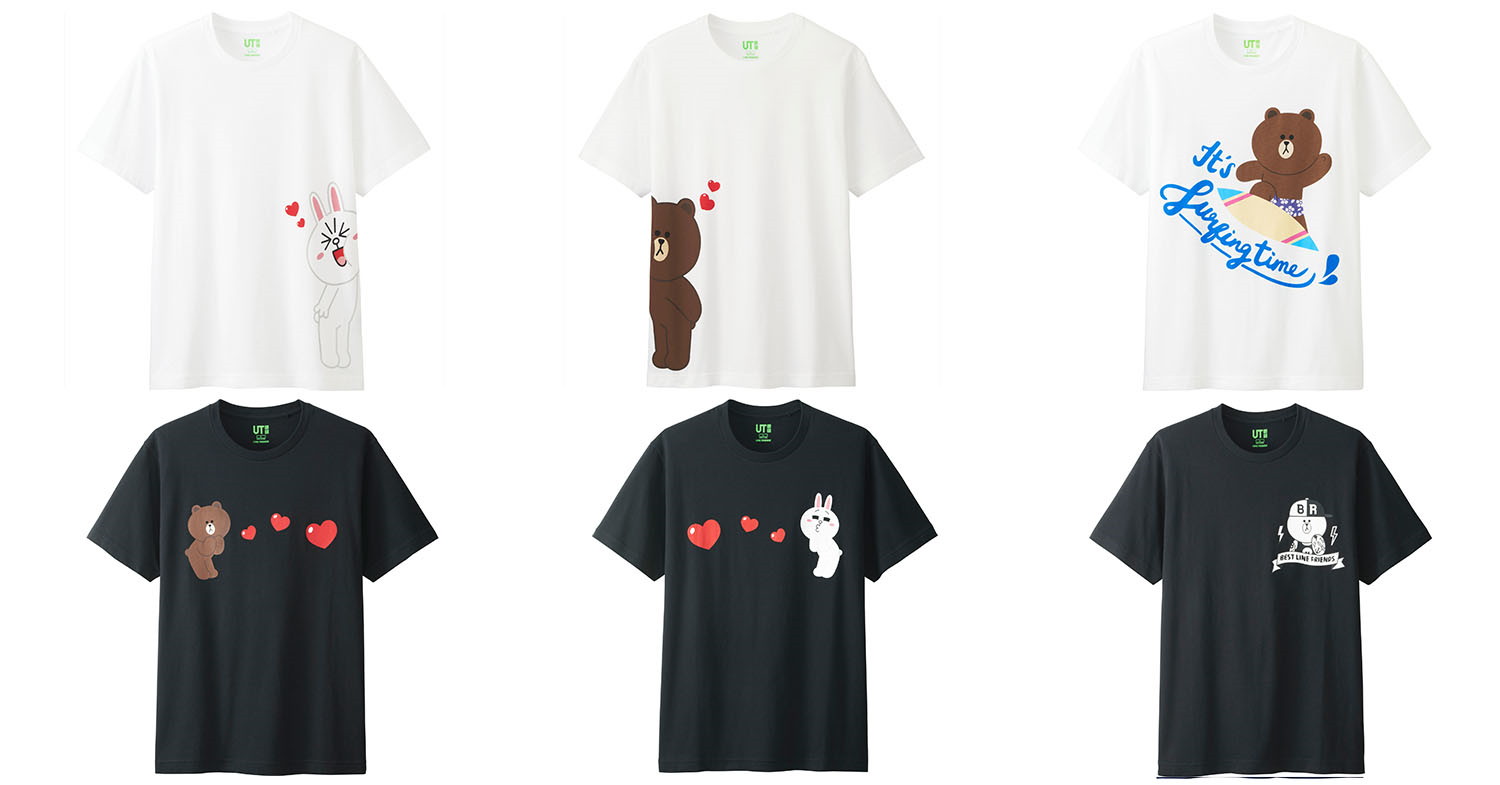 LINE Friends Graphic T-shirts ($14.90) have matching designs for you and your main squeeze to look like you both stepped out of a K-drama – cheesy, but cute.
Unit number: #01-01/#02-01/#03-01
Opening hours: Daily 11am to 10pm
Tel: 6634 1322
Website
---
5. Wang Edition

---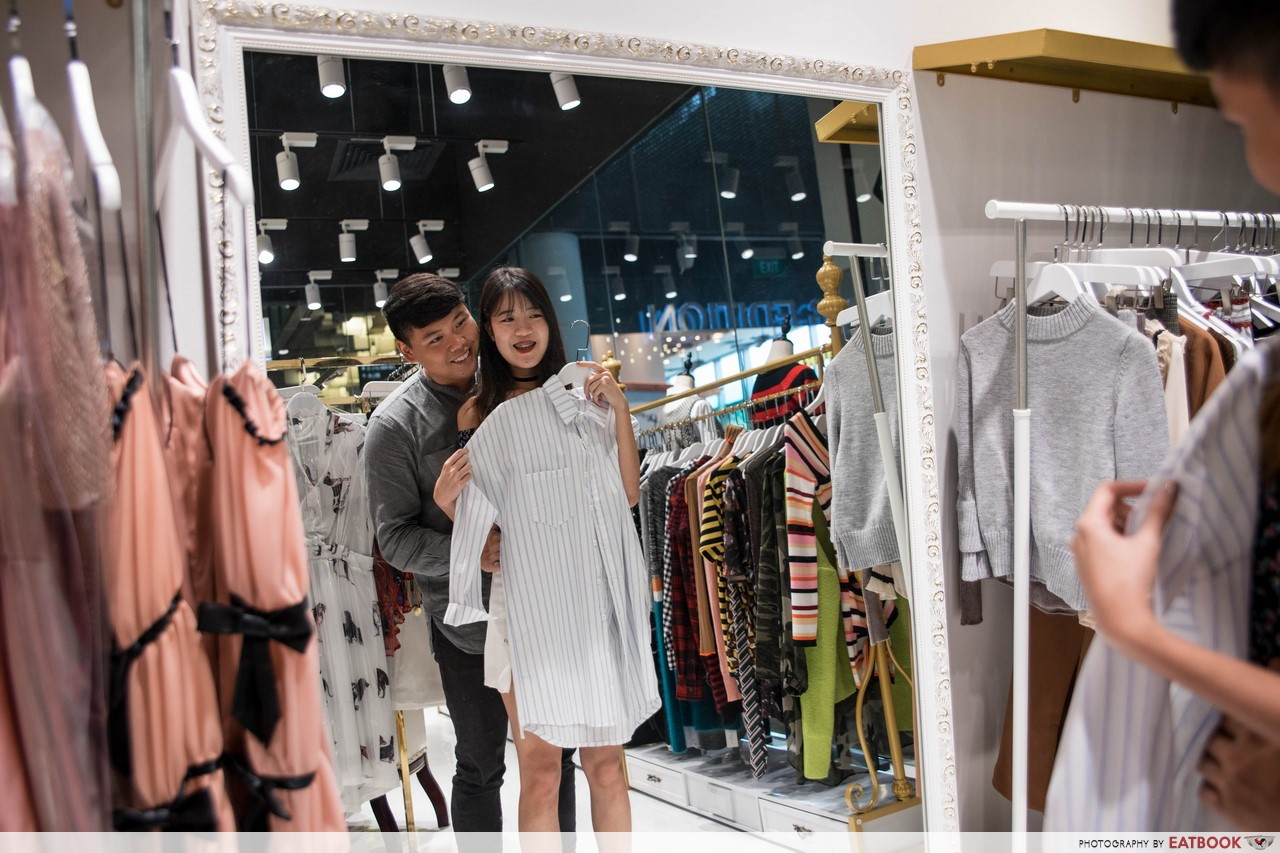 A girl can never have too many dresses and besides, V-day gives us the perfect excuse to get new ones to replace our usual LBDs. Wang Edition brings in both sophisticated and casual pieces that are versatile and easy to match. The good news is, you'll get more discounts the more pieces you buy, starting at 10 percent off for one piece, so you have every reason to get those frocks you've been dreaming of. This promo ends on 16 Feb so head down soon to grab your perfect outfit for V-day!
Unit number: #04-25
Opening hours: Daily 11am to 10pm
Tel: 9030 8601
Website
---
6. Rachelshoppe
---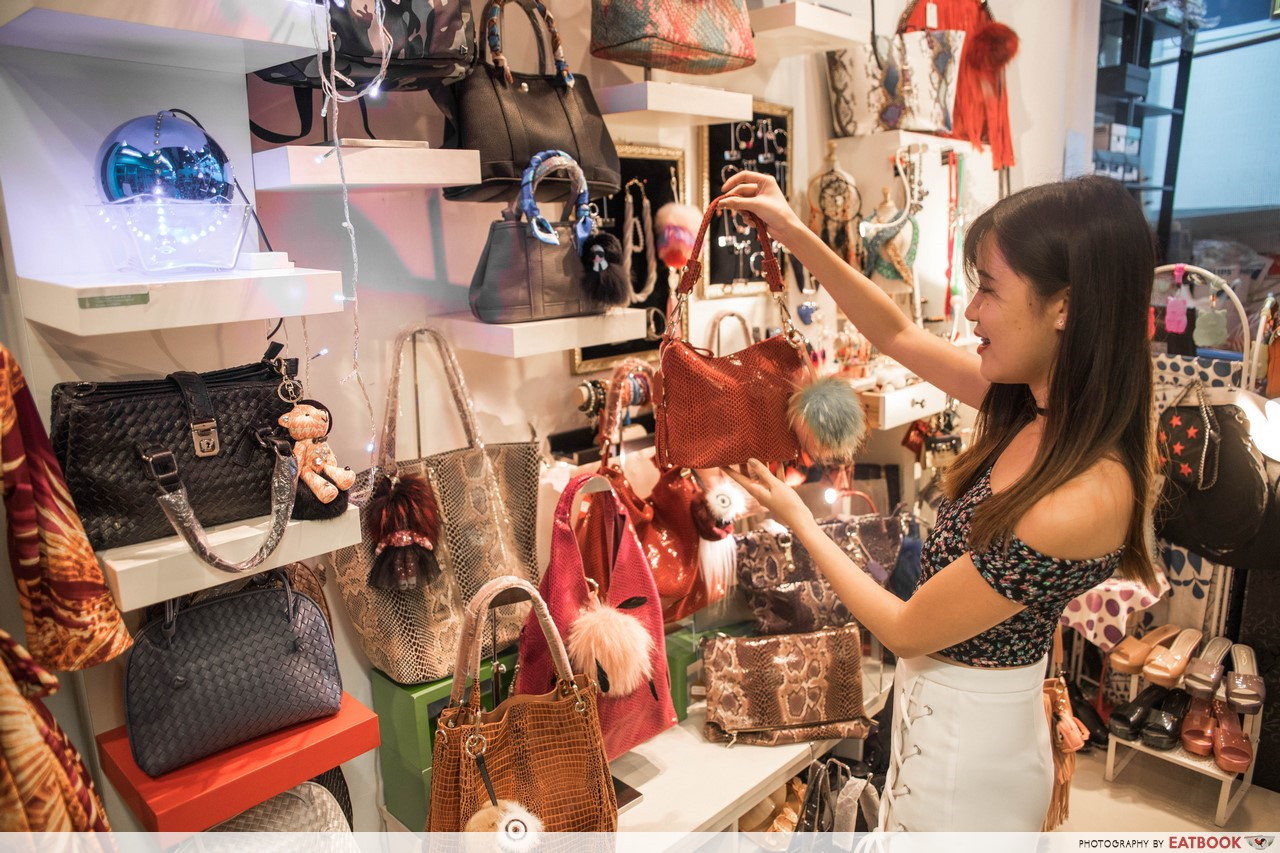 While 14 Feb is all about bae, there's no harm scoring some points from bae's mum, AKA your future mother-in-law. Shower momma with love by giving her a brand new leather bag from Rachelshoppe. It may not be an LV bag, but we're sure she'll appreciate the gesture. You can get any two leather bags for $188 from now till 16 Feb, which means you can give one to your mummy dearest too!
Unit number: #05-28
Opening hours: Daily 11am to 10pm
Tel: 6509 9123
---
"I'm ready for my close-up"
---
7. Epi Treatz

---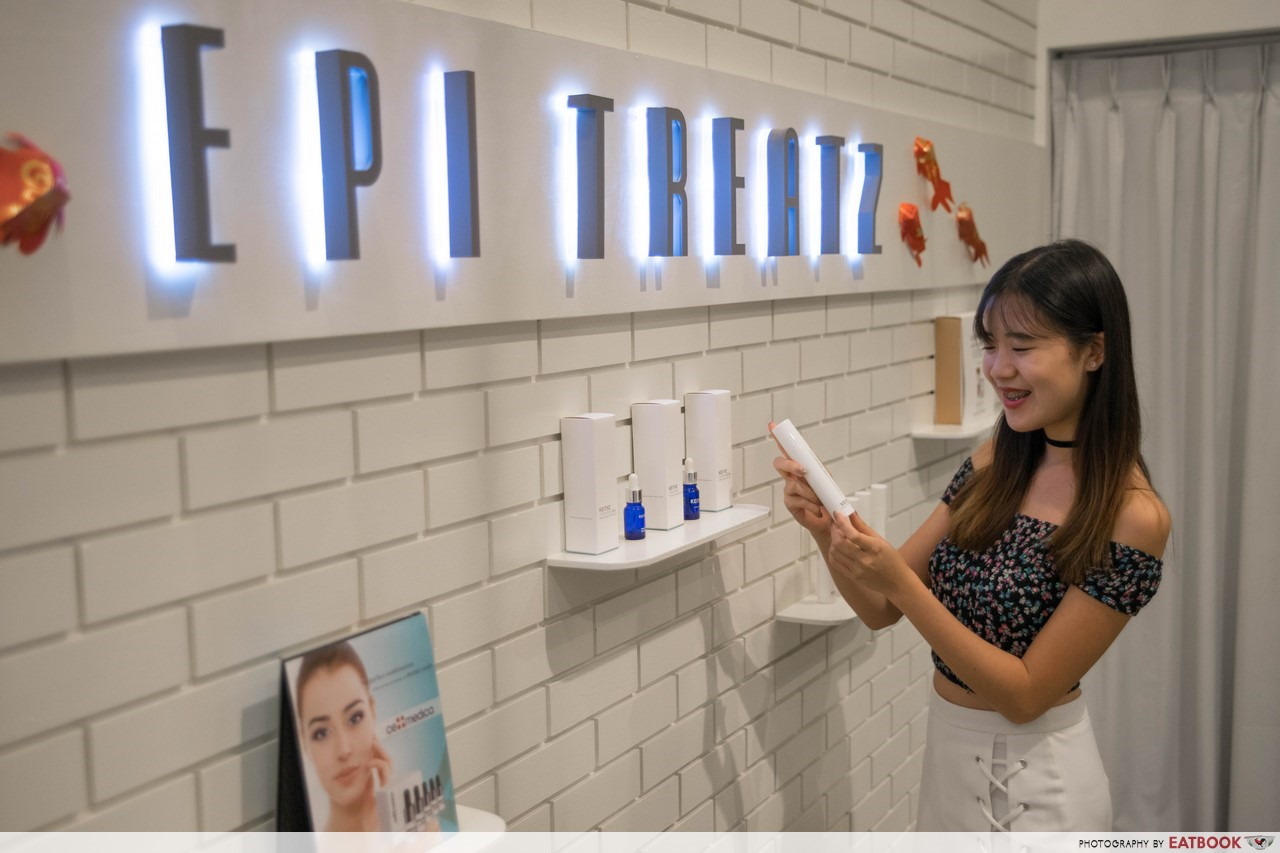 Be pampered by a 75-minute Au Naturel Oatmeal Facial at Epi Treatz as their beauty therapist massages your face, shoulder and scalp to leave your skin hydrated. The treatment helps your skin absorb products such as serum and moisturiser more effectively, so you'll get more bang for your buck!
From now till 31 March, you get to share the love when you try out Epi Treatz Sweet Duo package. Going at $138 for two people and $88 for one, you get a free Deep Moisture Eye Therapy or Nano-Blu Cold Light Machine Therapy along with the Au Naturel Oatmeal Facial.
Unit number: #03-16/17/18
Opening hours: Daily 11am to 10pm
Tel: 6884 5977
Website
---
8. HAACH

---
If you're looking to get clearer, brighter skin, HAACH's Ladies Dream Classic facial is for you. It helps to leave you with smooth, radiant skin by getting rid of blemishes, and aids in controlling acne so you won't wake up looking like Rudolph on V-day. You can enjoy this facial along with their Detox Eye Treatment for $50 if you're a new customer above 21-years-old. SMS "MKS004 <NAME>" to 8242 8811 for more information.
Unit number: #03-10/11
Opening hours: Mon-Fri 11am to 10pm, Sat-Sun 10am to 10pm
Tel: 6238 0123
Website
---
9. Beyond Beauty International
---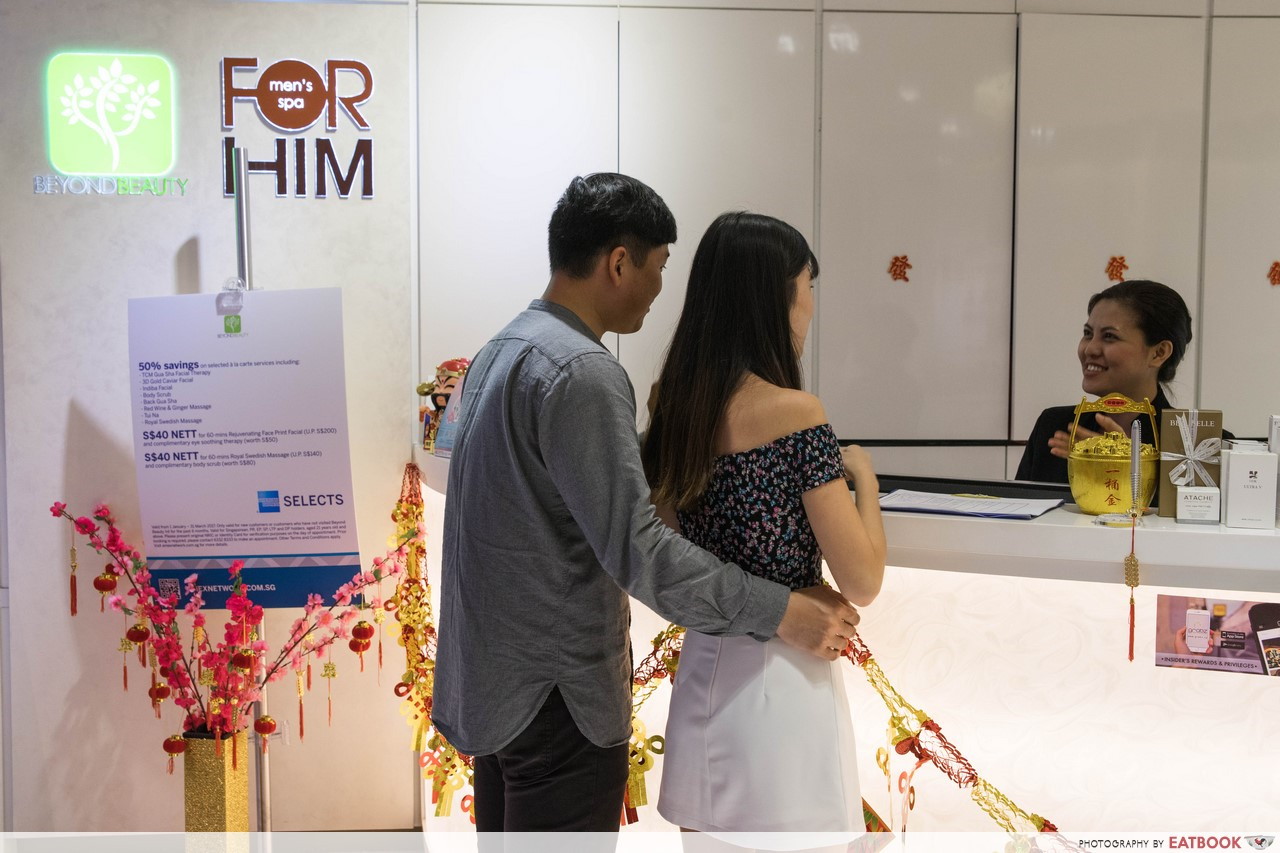 Beyond Beauty recognises the fact that beauty starts from the inside, so they offer treatments that aim to solve your problem at the root. You can try out their treatments with a 1-for-1 Wellness Delights promotion that's going for $88, with a choice of 60 mins LHE Facial, 45 mins Ginger Red Wine Massage or 20 mins 3Max Ultimate Slimming.
The LHE Facial does spot treatments that reaches deep into your skin to treat wrinkles, enlarged pores and pigmentation. Ginger Red Wine Massage helps with bloating and indigestion, and 3Max Ultimate Slimming uses heat generation to "melt" away fatty oils you accumulated during CNY. This offer is only valid for new customers aged 21 and above – call 6332 8333 to make your appointment.
Unit number: #04-14
Opening hours: Mon-Fri 11am to 10pm, Sat-Sun 10am to 10pm
Tel: 6332 8333
Website
---
10. Grab bae for a mini Valentine's Day shoot
---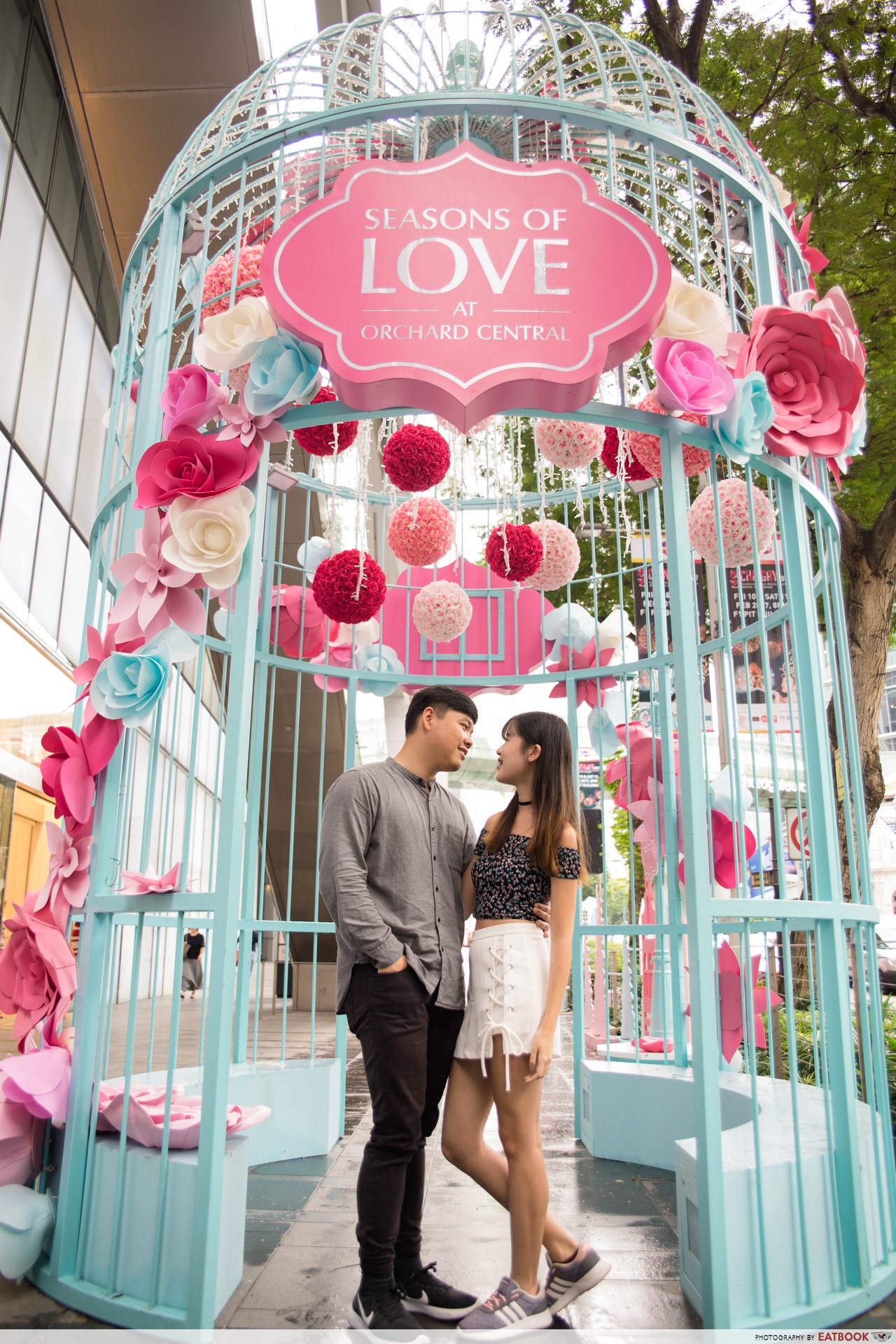 We took all of our photos at Orchard Central, with more than enough backdrops and decorations to impress our Instagram followers with.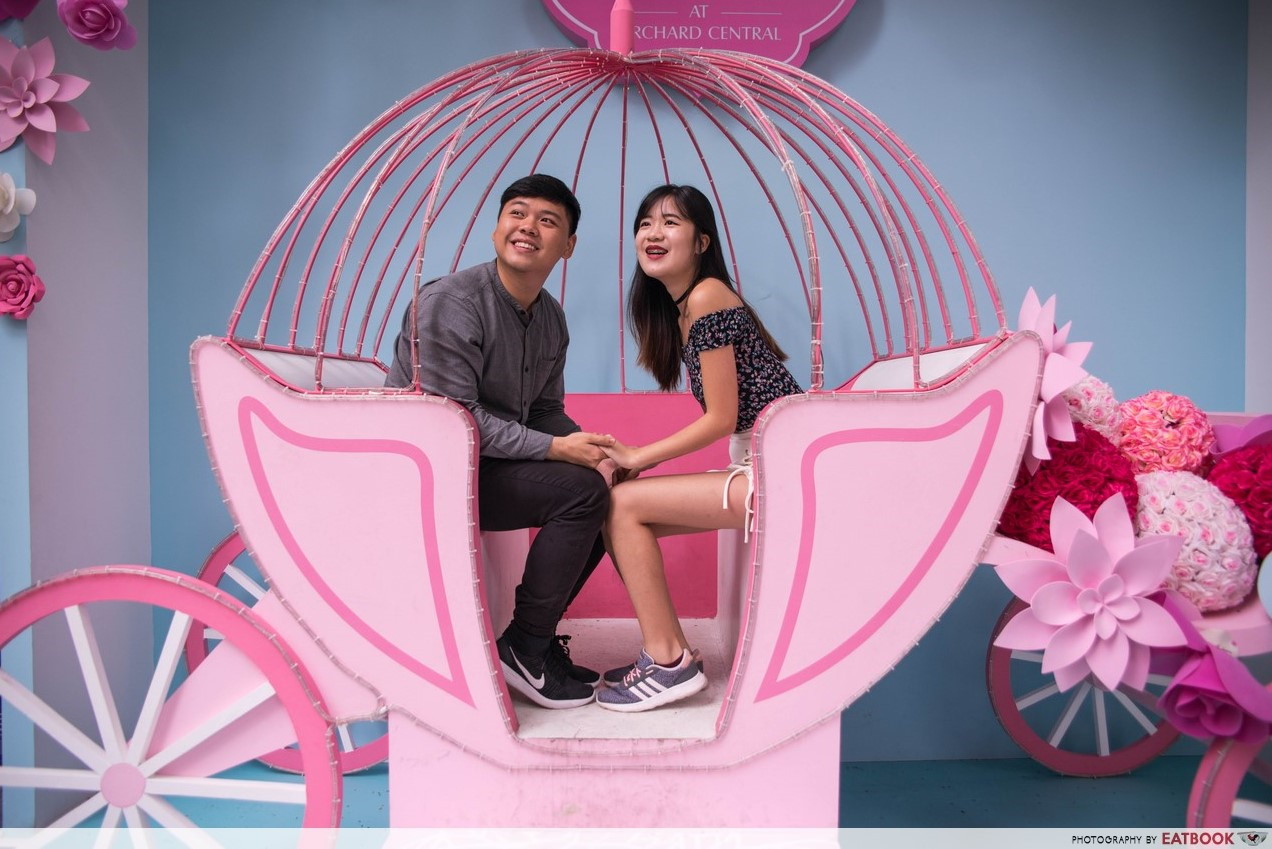 From pretty carriages for the Cinderella in you to red and pink flower displays, you'll find yourself with more than enough spots to take couple shots at.
What's more, you'll get a chance to win 5,000 ShopFarEast rewards points (equivalent to $50 Far East Organization Mall Voucher) by following @shopfareast on Instagram and uploading your wefie that was taken at any Far East Malls in Singapore.
Just grab bae or your friends, take a wefie, upload it to Instagram with the hashtag #ShopFarEast and stand to be one of the 20 winners!  Contest ends on 12 Feb 2017, 11:59pm.
---
Orchard Central's Valentine's draw lets you win hotel staycays and romantic dinners
---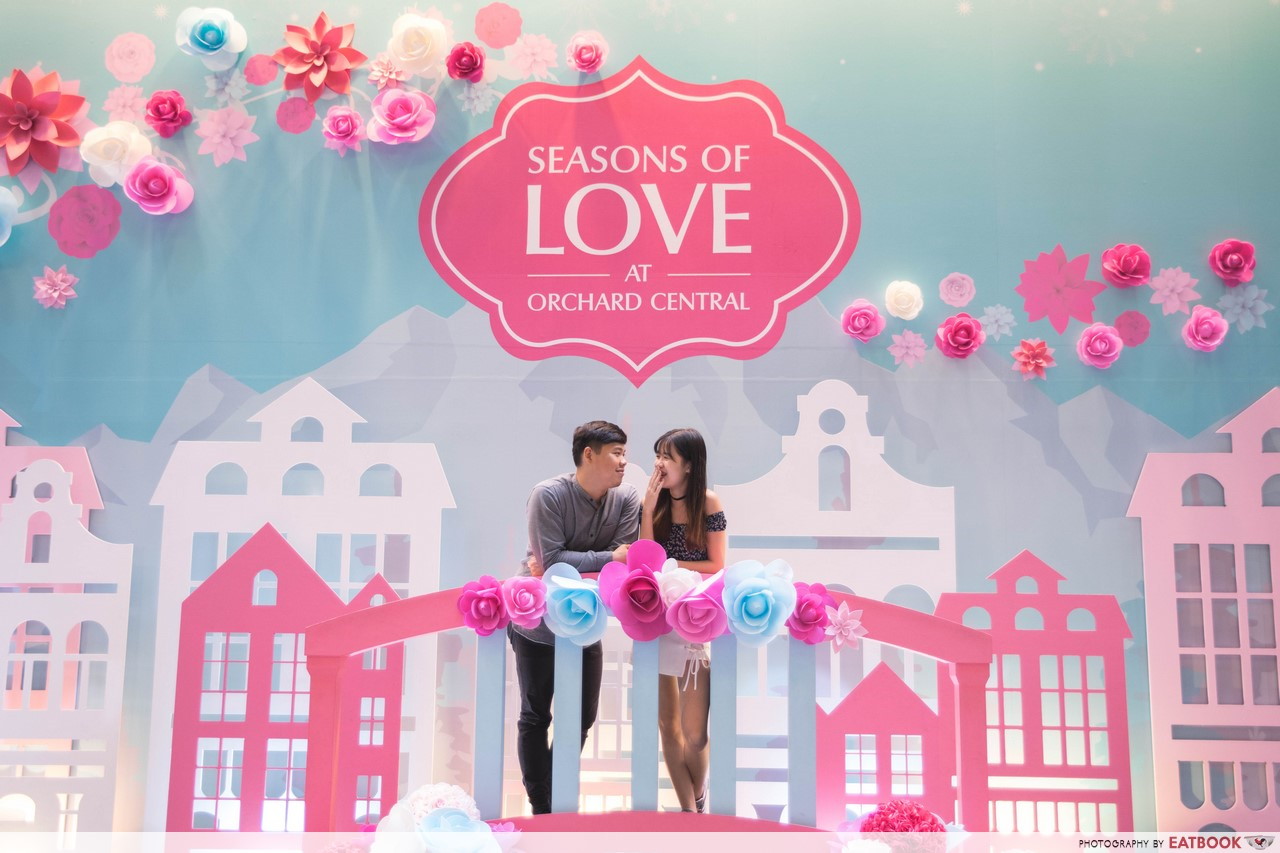 To make Valentine's a little more special, Orchard Central is giving you and your special one a chance to win hotel staycations and romantic dinners when you spend a minimum of $50 in two same-day receipts. Grab any of the deals above, register your receipts and be on your way to winning a staycay!
The Valentine's draw runs from 13 to 16 Feb 2017 and is limited to 10 chances per shopper per day. Terms and Conditions apply. Visit www.orchardcentral.com.sg for more information.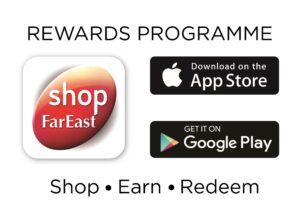 To find out more about the latest giveaways and deals at Far East Malls across the island, download the ShopFarEast mobile app from the App Store or Google Play!
This post is brought to you by Orchard Central, which is one of the Far East Malls.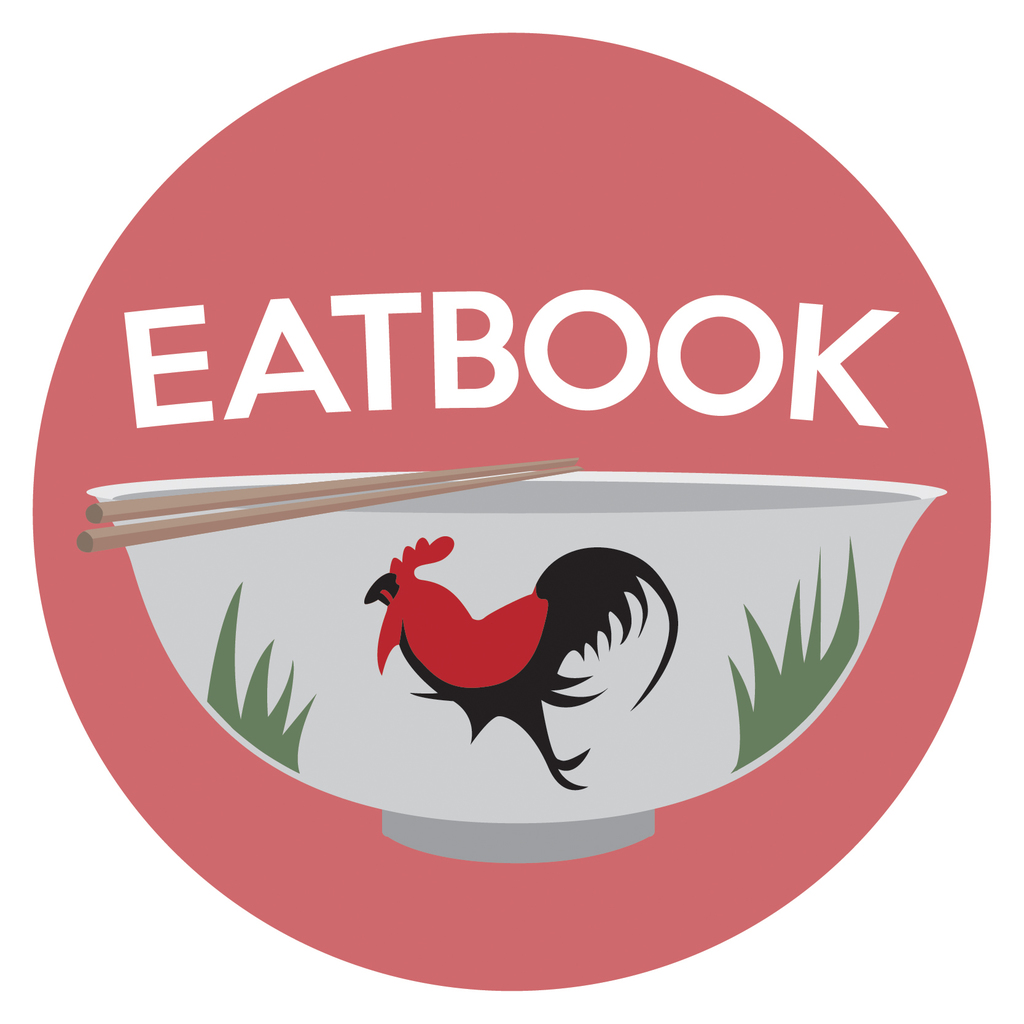 Drop us your email so you won't miss the latest news.