About Pastamania's SG50 Menu
Update: These seasonal dishes are no longer available.
---
Everyone's pumped about our nation's 50th birthday, and so is your friendly neighborhood Italian chain, Pastamania. This year, they're kicking off the festivities with locally inspired pasta dishes which frankly is one of the better SG50 ideas I've heard. The new additions will include appetizers and desserts at $6.50 and main courses will go at $16.90. Here's the breakdown:
We were given sample portions for the dishes below aside from the desserts.
---
Appetizers 
---
Nenek's Secret Rojak
---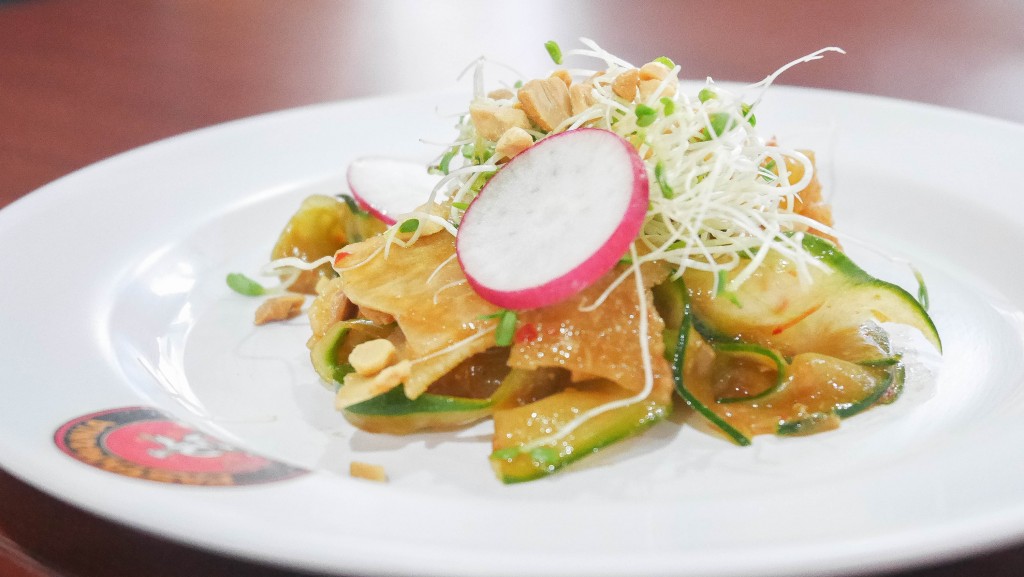 This wasn't a very enjoyable dish for me. The seasoning was off and the dish felt unbalanced. The flavors didn't come together in a satisfying way and it lacked intensity. The sprouts at the top overpowered the entire dish as well so stay clear of those.
---
Prawn Salad Stuffed Tau Pok
---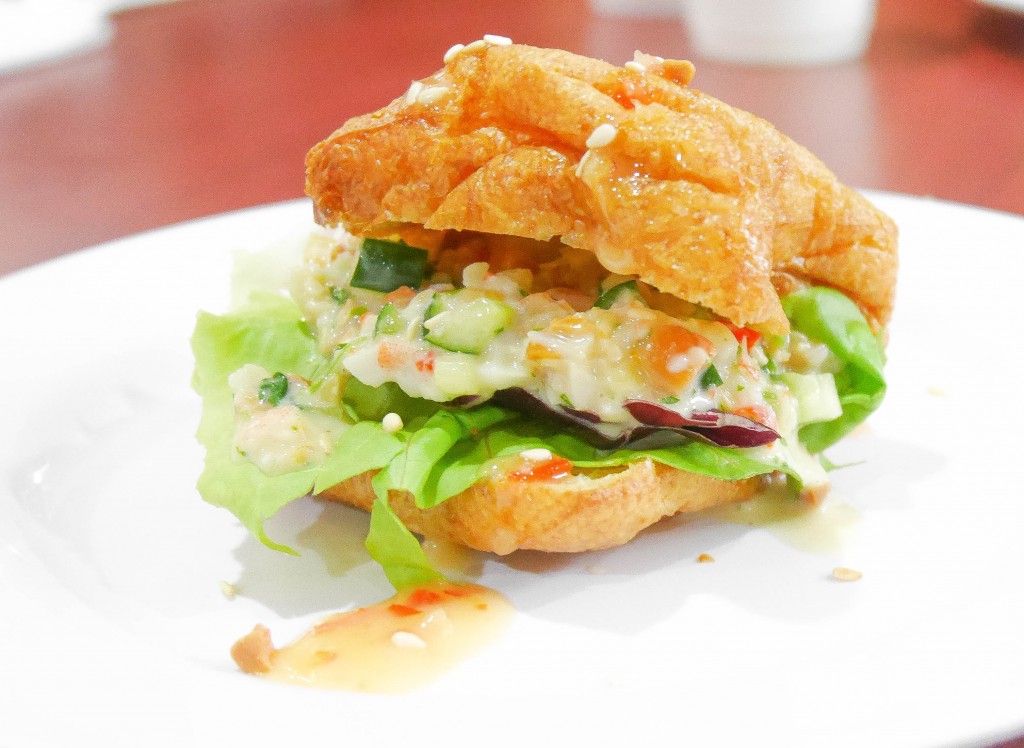 This appetizer fared slightly better, the prawn salad was sweet and creamy and was a good accompaniment to the tau pok. It's nice on it's own, but I'm not sure if it warrants the price tag it comes with. There's just not enough of a punch in terms of flavor for me to order it again.
---
Chop Chop Chicken Salad
---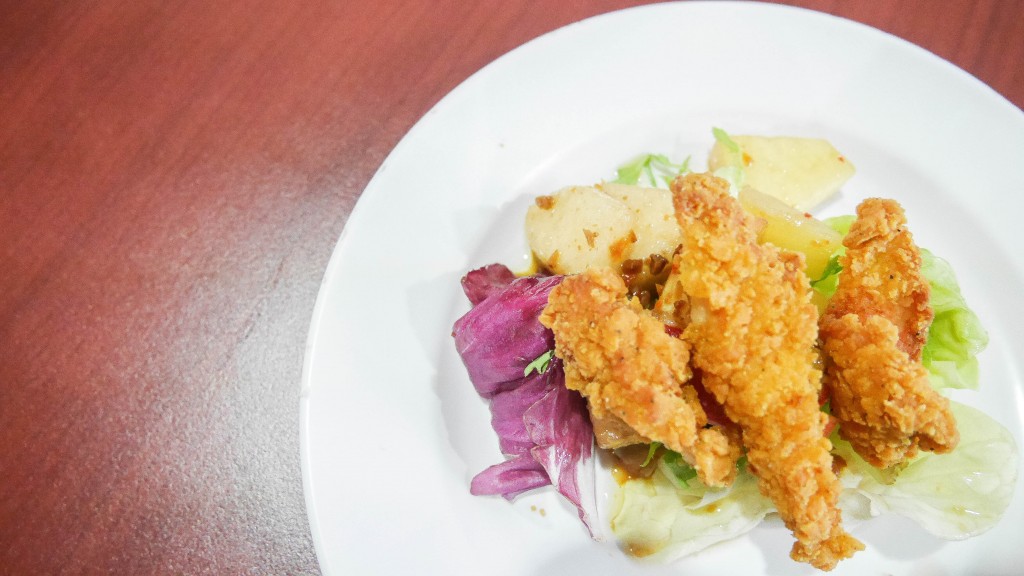 I love fried chicken, and I love apples. But I'm just not sure they go together. It's a textural issue more than anything, the whole dish is chunky. I love the idea of the apple salad though, it feels like an Asian version of a classic Waldorf and it wasn't too bad. Of all the appetizers, I'd say this one presents the most bang for your buck.
---
Main Courses
---
Mum's Salted Egg Soft-Shell Crab
---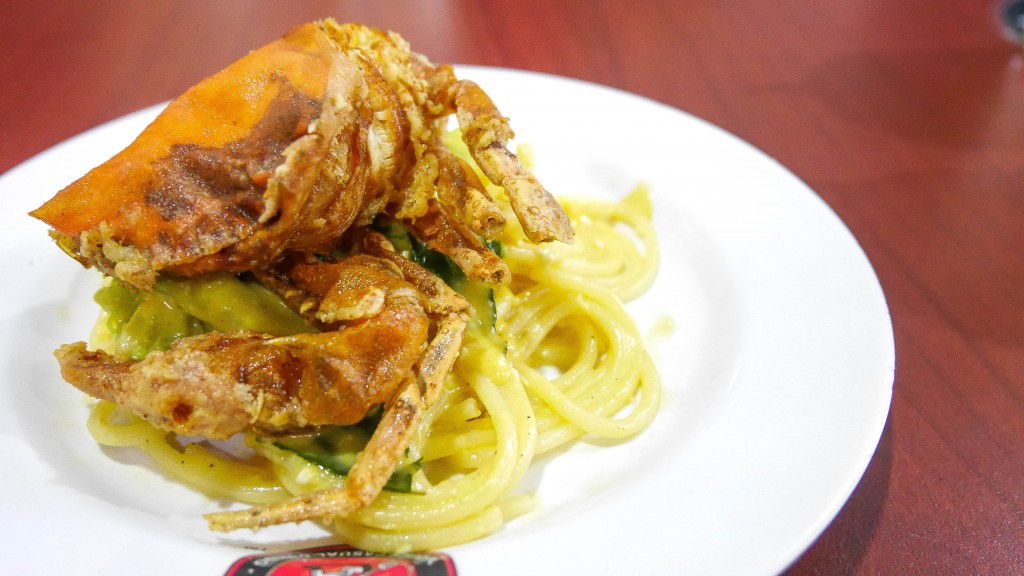 Salted egg lovers rejoice! You no longer have to travel to some off the wall hipster cafe to get your salted egg pasta. As we all know by now, salted egg tastes pretty damn good! This one is no different either. The only problem is that it's heavy, so a full portion might be too much for some people. Other wise this dish is a winner.
---
Shiok & Spicy Chilli Crab
---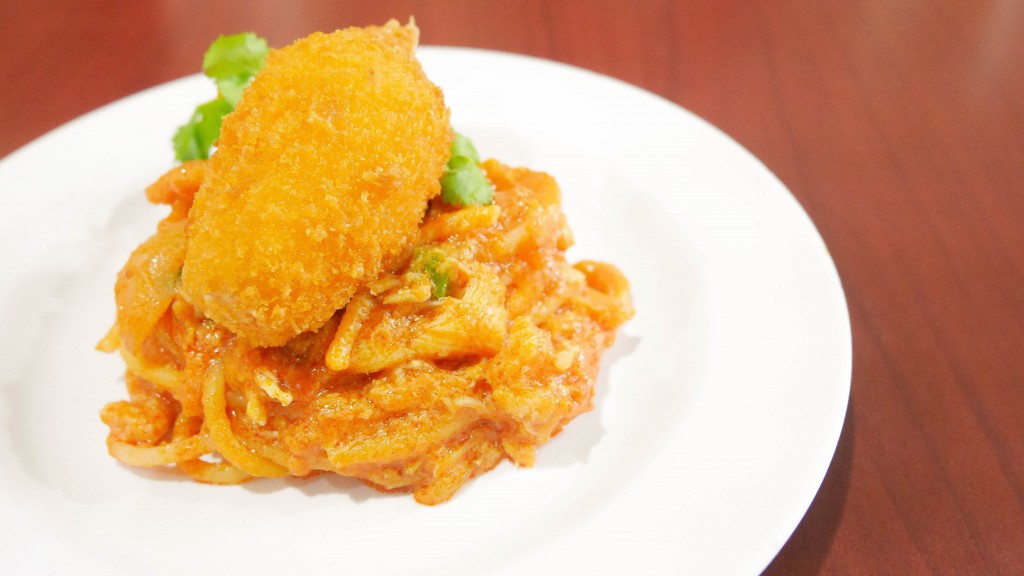 This is exactly what you think it is. Pasta cooked in chilli crab sauce. I'm surprised I haven't seen this dish around much at all. It's such a good fit! While the sauce is probably not as intense as some of the best chilli crabs on the island, it does the job. I just can't make sense of the green peppers in the dish though. They were really out of place.
---
He Bi Hiam Barramundi  
---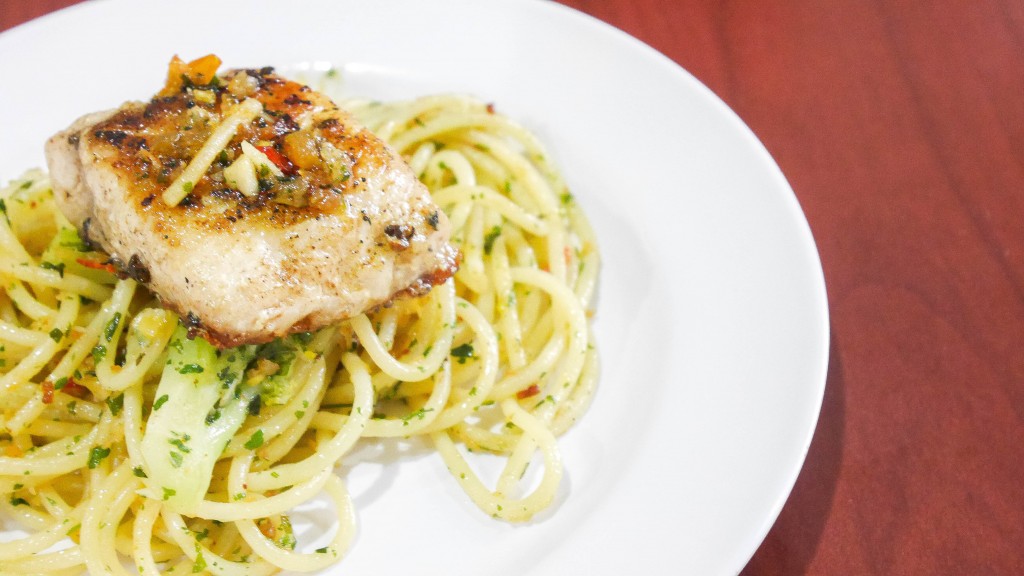 To put it simply, this is Aglio Olio with Hei Bi (dried shrimp) and a grilled Barramundi fillet on top. The fish is locally farmed to really bring in the SG50 spirit. It's a great tasting dish, and the hei bi brings a nice salty tang to the dish. It's a good twist of an Italian classic.
---
Prawn Sambal-Pura
---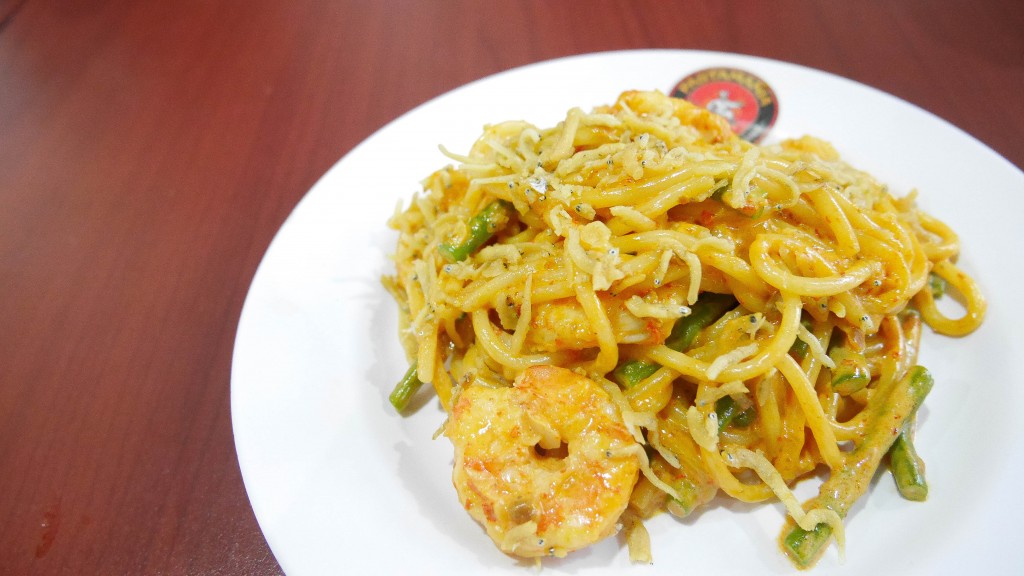 I know, I know, it looks like mee goreng. But it's actually pasta cooked in a sambal cream sauce. It's my favourite dish on the menu but I'll warn you now, sambal and cream will do wonders to your next visit to the toilet. Despite that, I loved the spicy tang and the sauce coated the pasta really well. I felt great eating this and the flavors were intense! If you're brave enough, try this one.
---
Dessserts
---
Goreng Pisang Gelato
---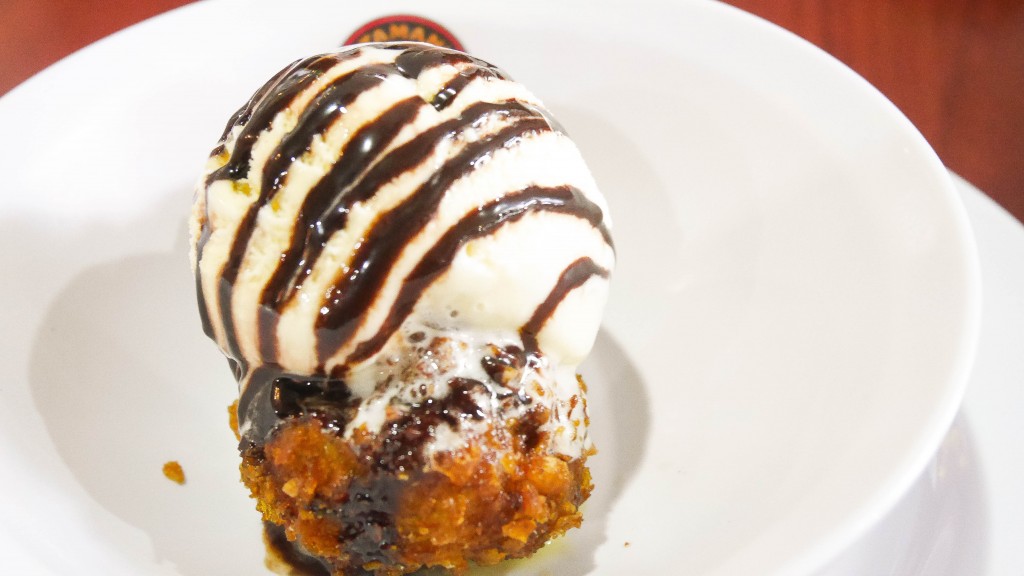 In theory this would make a great dish, cold on top of hot, crunchy and soft, and it's a great local twist of a banana split. Unfortunately, the one I tasted was just bland and unexciting. The bananas were the main issue. Perhaps it was the type of banana they used but it was just no match for the Goreng Pisang we know and love.
---
Sago Manis Gelato
---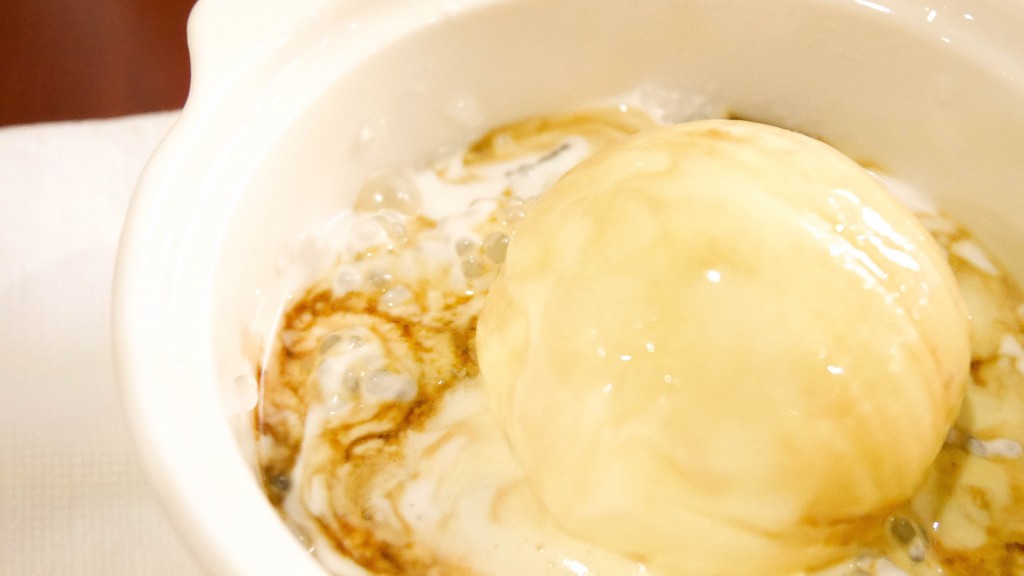 This is vanilla ice cream with Gula Melaka sauce. It's a great combination that works well, if you're not a fan of chocolate sauce you might want to try this. The sago makes a fun textural addition into the mix too.
This article is brought to you by Pastamania
Pastamania SG50 Menu Review
Summary
Pros
– Surprisingly good pasta dishes
– Good use of local influences in the dishes
Cons
– Appetizers and Desserts are mediocre
Recommended Dishes:
Prawn Sambal-Pura ($16.90)
Hei Bi Hiam Barramundi ($16.90)
Mum's Salted Egg Soft-Shell Crab ($16.90)