Peach Garden has
up to
50% off dim sum for senior citizens
Going out for a meal is one of the best ways to spend time with your family. In my household, we love going out for dim sum together, as the sheer variety of items on the menu means there's always something for everyone, and more to share. If your fam is similarly big on dim sum, you'll be pleased to know that Peach Garden Chinese Restaurant is running a promotion that gets you up to 50% off your total dim sum bill when you dine with senior citizens. 
Bring ah ma and ah gong along to get half-priced dim sum at any of the five Peach Garden outlets: OCBC Centre, Hotel Miramar, Thomson Plaza, Chinatown Point, and The Metropolis.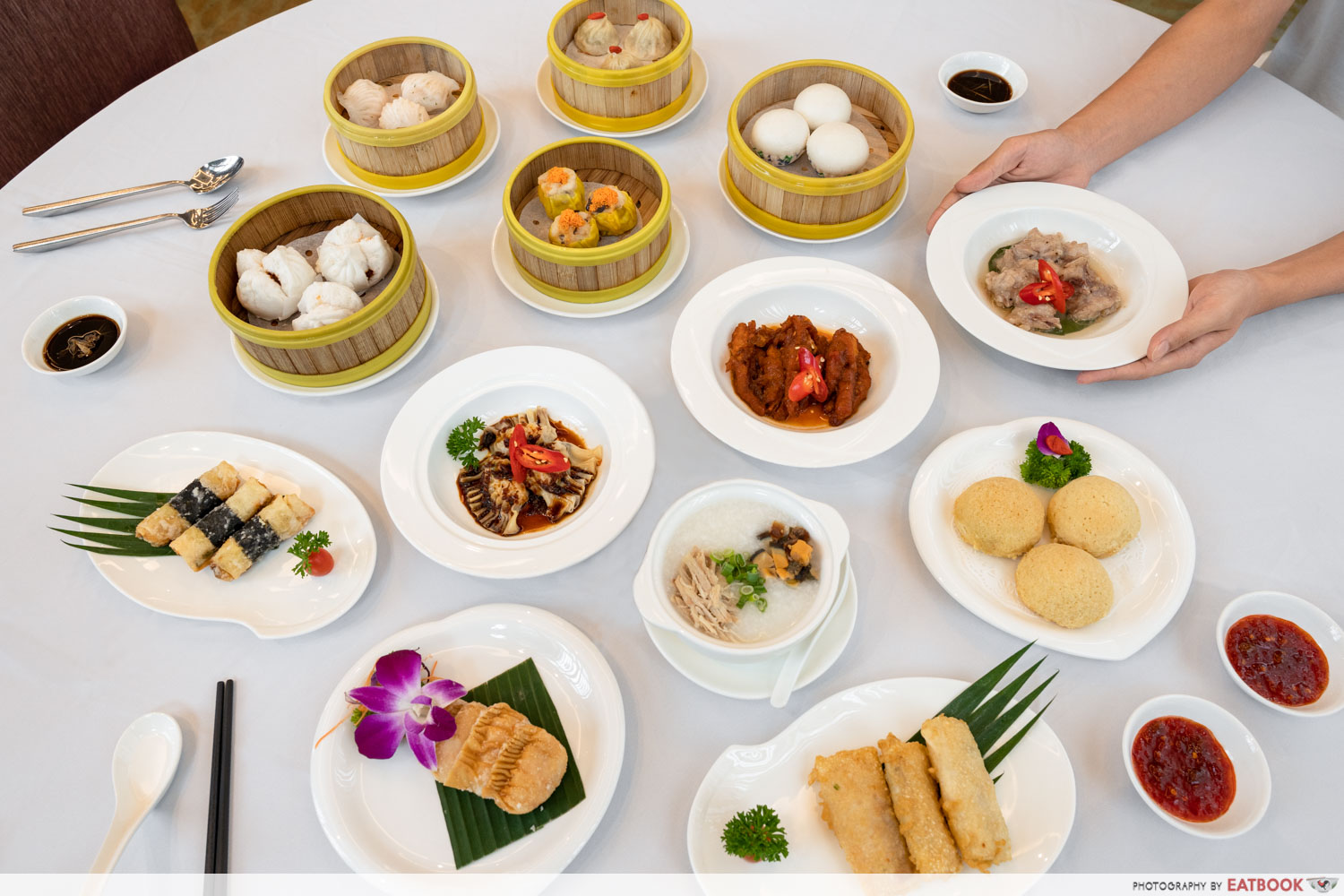 The promotion is available during lunch hours, 11am to 3pm from Mondays to Saturdays at all outlets. It is also available from Mondays to Thursdays during dinner hours, between 5:30pm to 10pm,  at the Thomson Plaza outlet. Please note that if you dine with one senior citizen, you get only 40% off. Otherwise, you get 50% off when dining with two or more seniors.
Peach Garden specialises in handmade dim sum that's prepared fresh in-house. Their menu offers both steamed and fried dim sum items. These dim sum are subject to availability and may vary between outlets.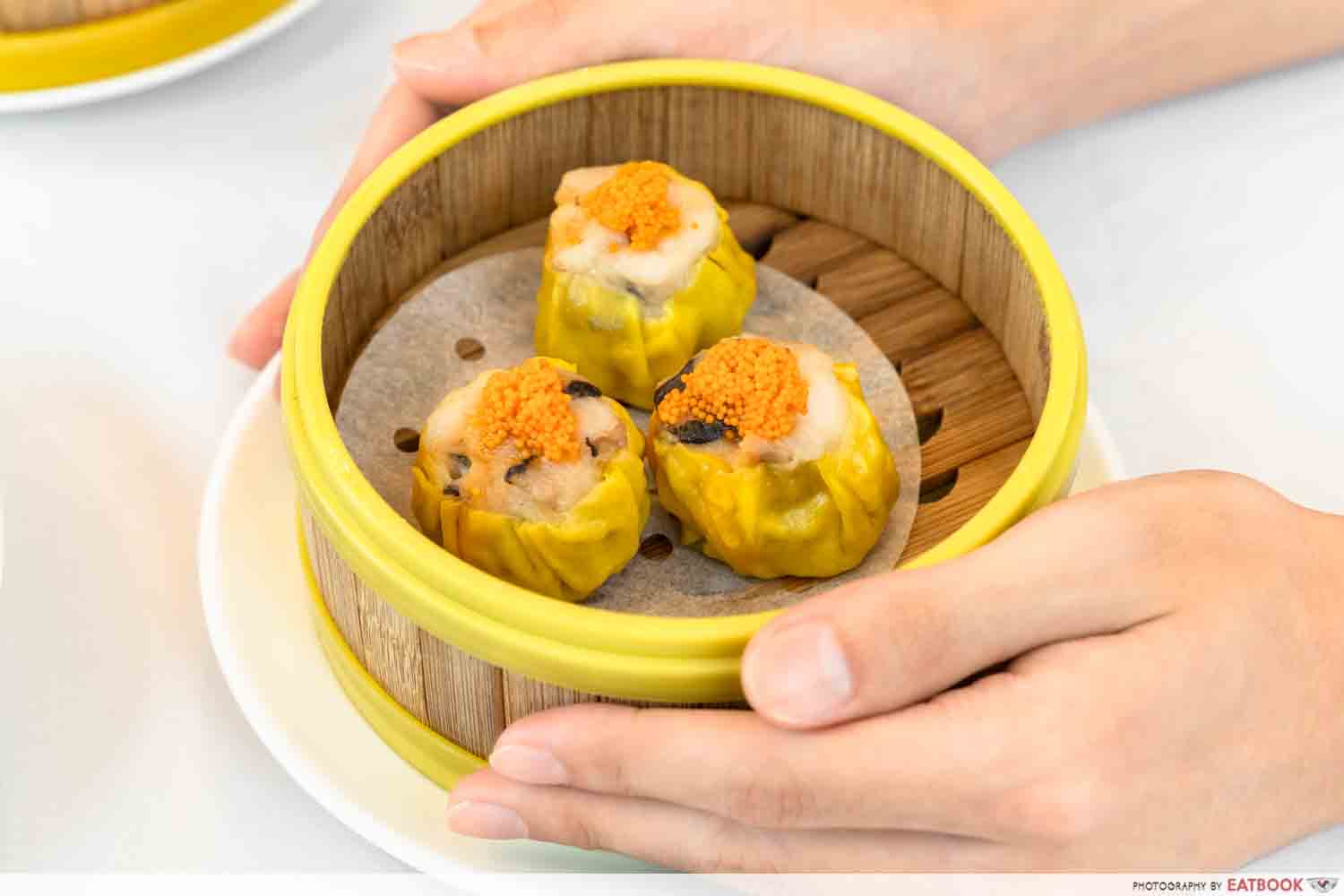 Their Steamed Siew Mai with Fish Roe (U.P. $8.80++) is a bestseller, starring a QQ fish-and-meat paste middle wrapped in tender siew mai skin, finished with a dollop of savoury roe.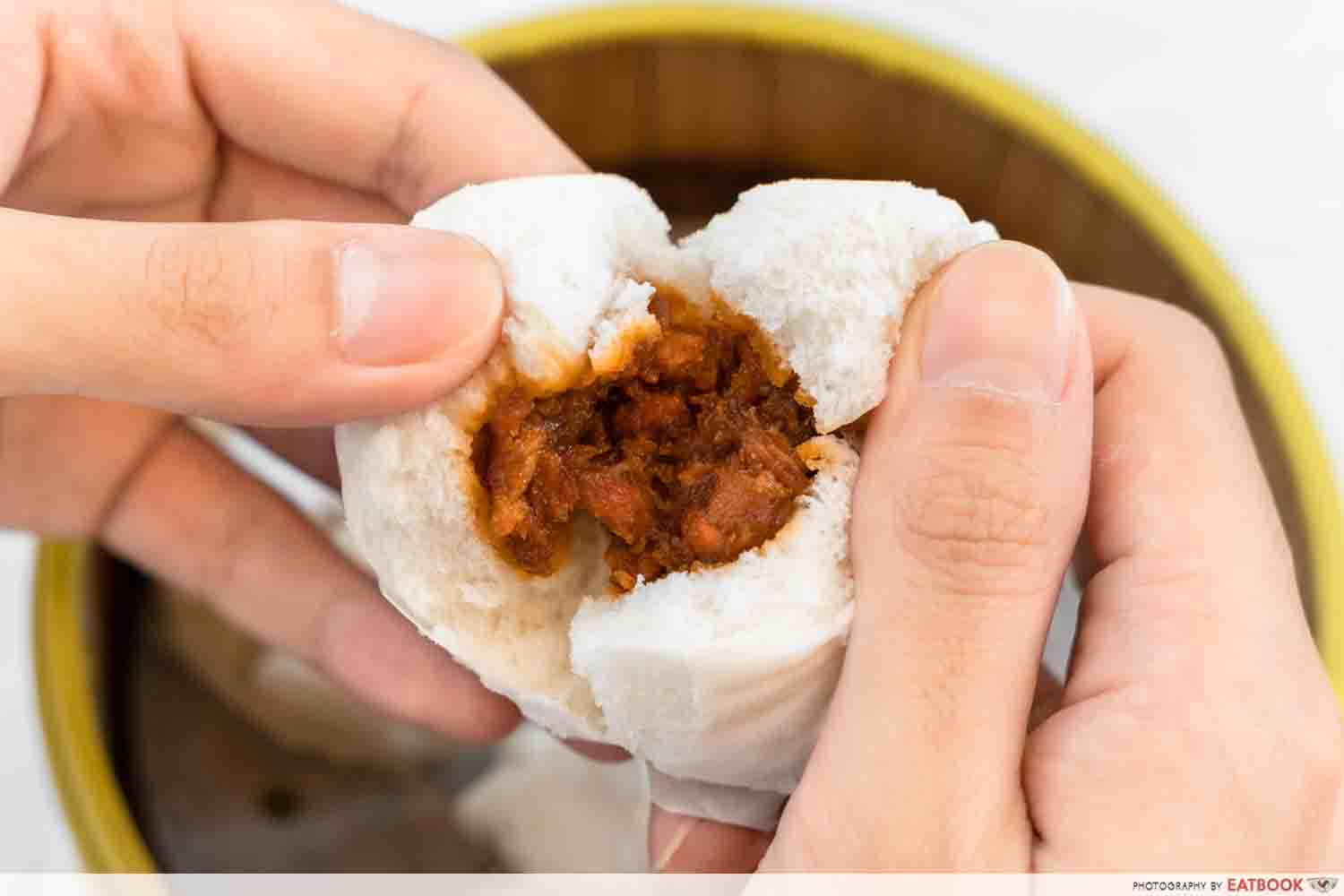 Another must-have is their Steamed BBQ Pork Bun (U.P. 7.80++), where light, fluffy bao bun encases honeyed cubes of barbequed pork. 
Peach Garden also has a selection of dumplings all made by hand, with fillings that range from scallops to mushrooms.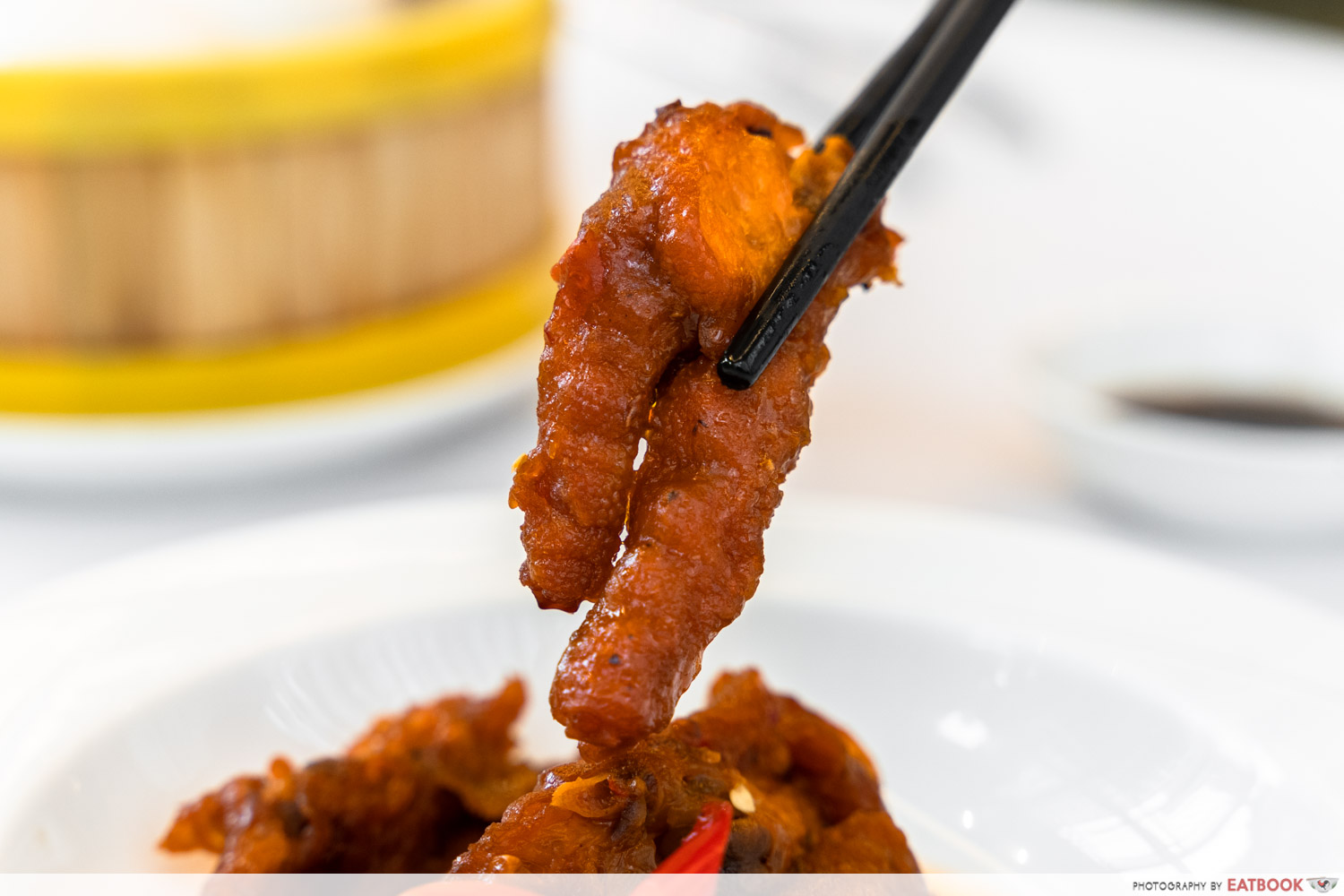 Your elderly family members will be happy to know they have some more traditional options on the menu as well. These include the Steamed Chicken Feet with Special Spicy Sauce (U.P. $7.80++), where chicken's feet are braised in a spicy sauce till tender and gelatinous.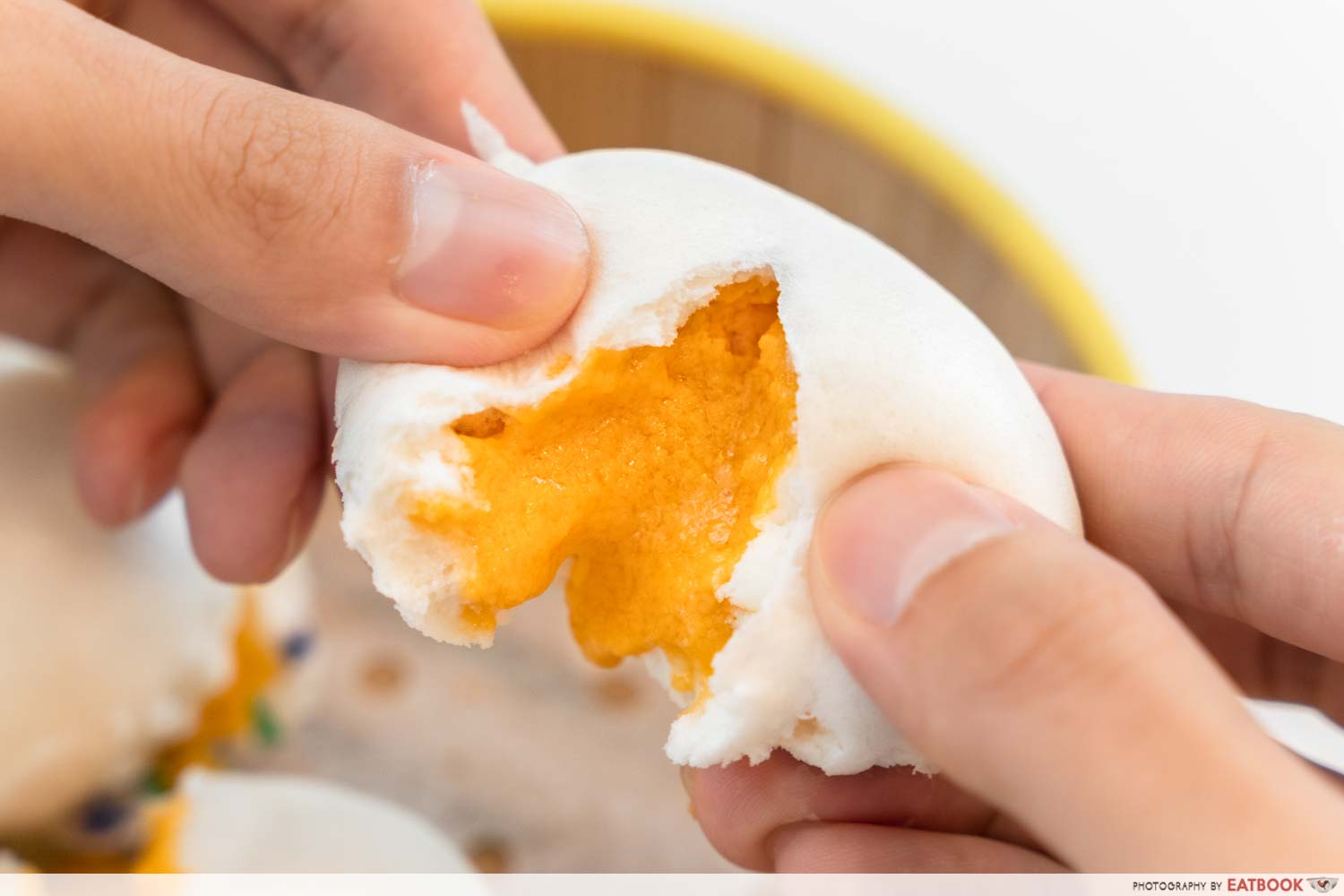 Another popular pick is the Steamed Custard Bun with Salted Egg Yolk ($8.80++), filled with luscious salted egg yolk custard.
Onto fried dim sum: enjoy pan-fried dumplings and bean skin rolls, including Peach Garden's unique Deep-fried Prawn Roll with Banana (U.P. $8.80++).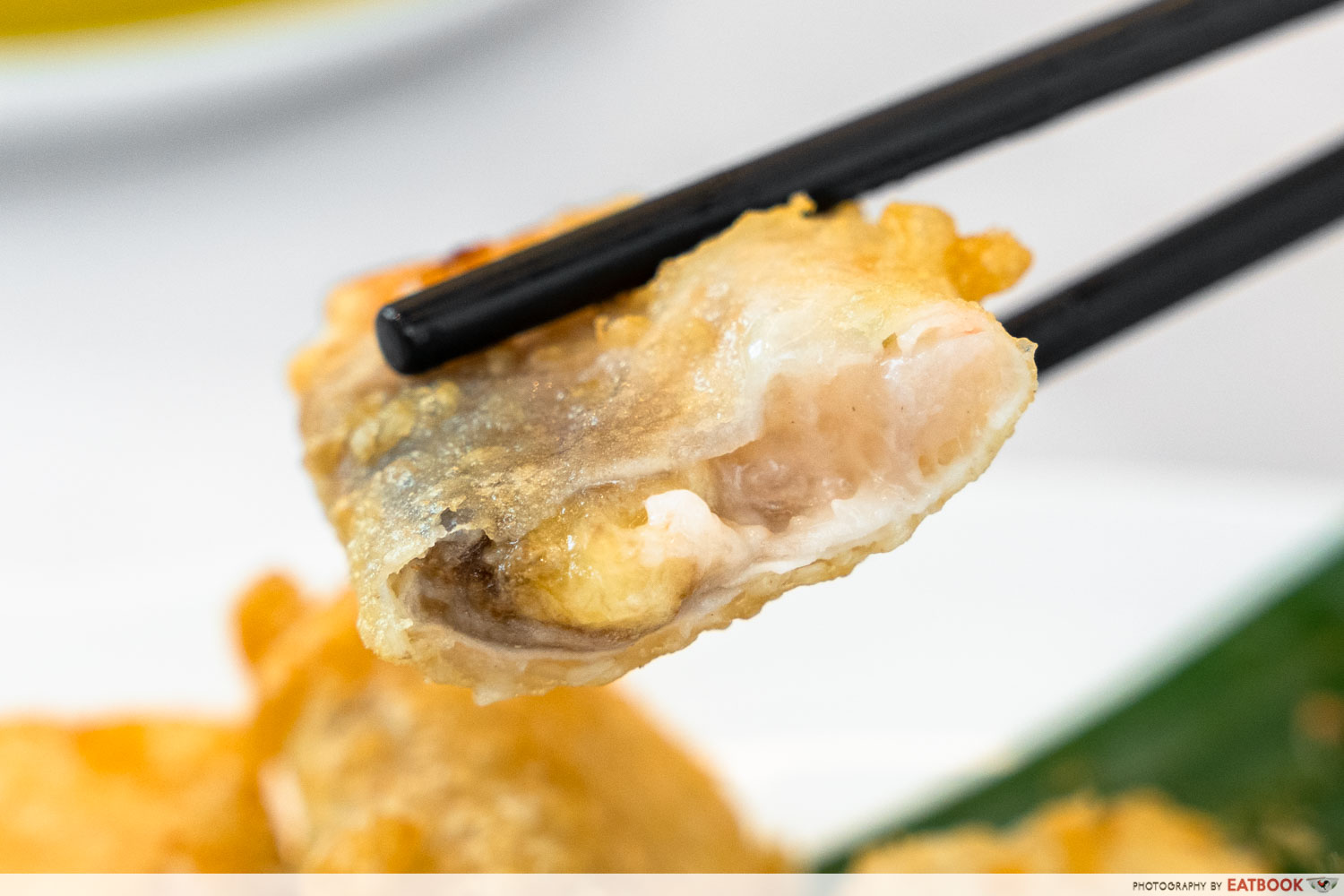 The next time you're looking for somewhere to dine with your family, consider Peach Garden and this value-for-money deal! Head down soon, though, as the promotion is only available for a limited time only.
Note that senior citizens have to show proof of their age during payment for your family to enjoy this deal, so remind them to bring their ICs!
Peach Garden Chinatown Point
Address: 133 New Bridge Road, #02-36, Chinatown Point, Singapore 059413
Opening hours: Mon-Fri 11am to 10pm, Sat-Sun 10:30am to 10pm
Tel: 6702 0603
Peach Garden OCBC Centre
Address: 65 Chulia Street, Level 33, Singapore 049513
Opening hours: Daily 11am to 2:30pm, 6pm to 10pm
Tel: 6535 7833
Peach Garden Thomson Plaza
Address: 301 Upper Thomson Road, #01-88, Thomson Plaza, Singapore 574408
Opening hours: Mon-Fri 10:30am to 2:30pm, 3pm to 5pm, 5:30pm to 10pm, Sat-Sun 9:30am to 2:30pm, 3pm to 5pm, 5:30pm to 10pm
Tel: 6451 3233
Peach Garden The Metropolis
Address: 9 N Buona Vista Drive, #02-02, The Metropolis, Singapore 138588
Opening hours: Daily 11am to 3pm, 5:30pm to 10pm
Tel: 6334 7833
Peach Garden Hotel Miramar
Address: 401 Havelock Road, Level 3, Singapore 169631
Opening hours: Mon-Fri 11am to 3pm, 6pm to 10pm
Tel: 6736 3833
Photos taken by Lau Hui Hui.
This post is brought to you by Peach Garden Chinese Restaurant.