Bak kwa bao at Peng Guan Bak Kwa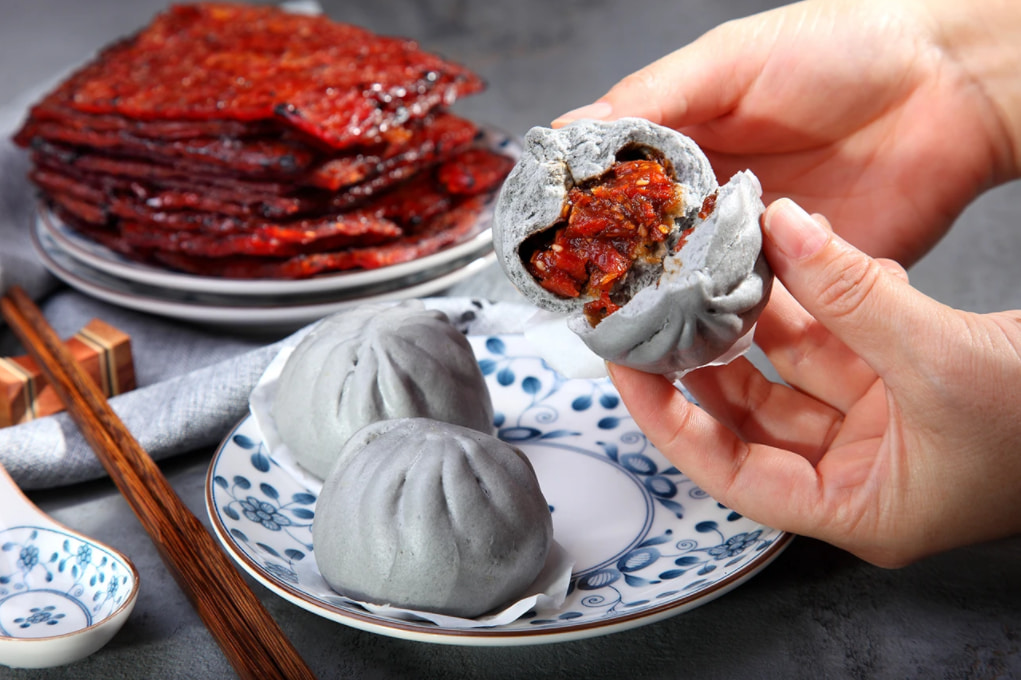 Image credit: Peng Guan Bak Kwa
Bak kwa isn't just for Chinese New Year anymore. Peng Guan Bak Kwa has teamed up with Kimly Dim Sum to roll out a new bun with bak kwa filling that you can snack on any time of the year. Priced at $4 for 5, their flavourful Bak Kwa Pau will surely satisfy your bak kwa and dim sum cravings.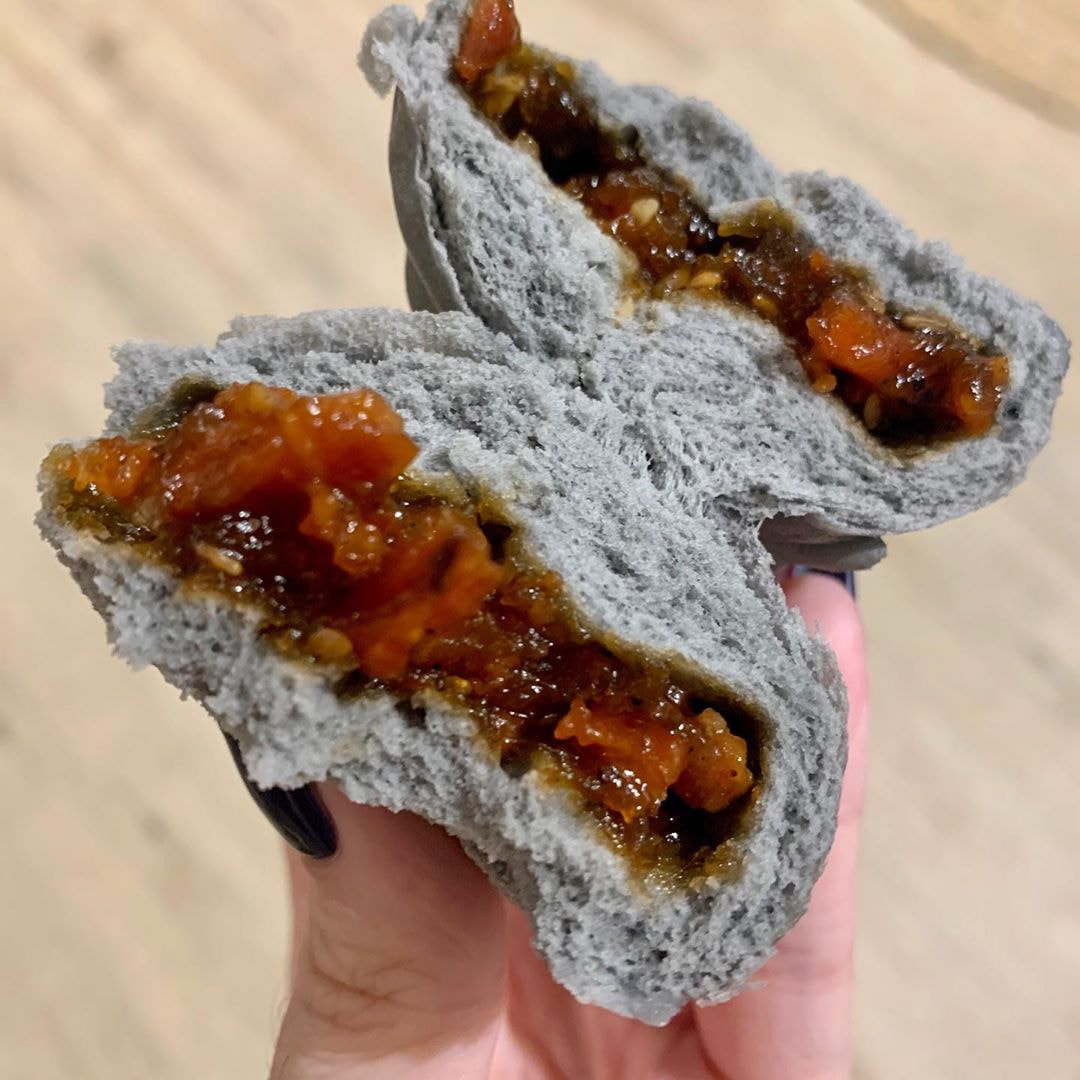 Image credit: @ediblesquares
Each bao has a decent bun-to-filling ratio. The fluffy bun is infused with bamboo charcoal powder, which explains its dark grey hue. They have replaced the usual char siew filling with a smoky, sweet, and savoury bak kwa mix. These buns work great as a light breakfast as well as a quick midday pick-me-up snack. 
They are steadily gaining traction on social media, with many saying it tastes like a sweeter version of char siew bao.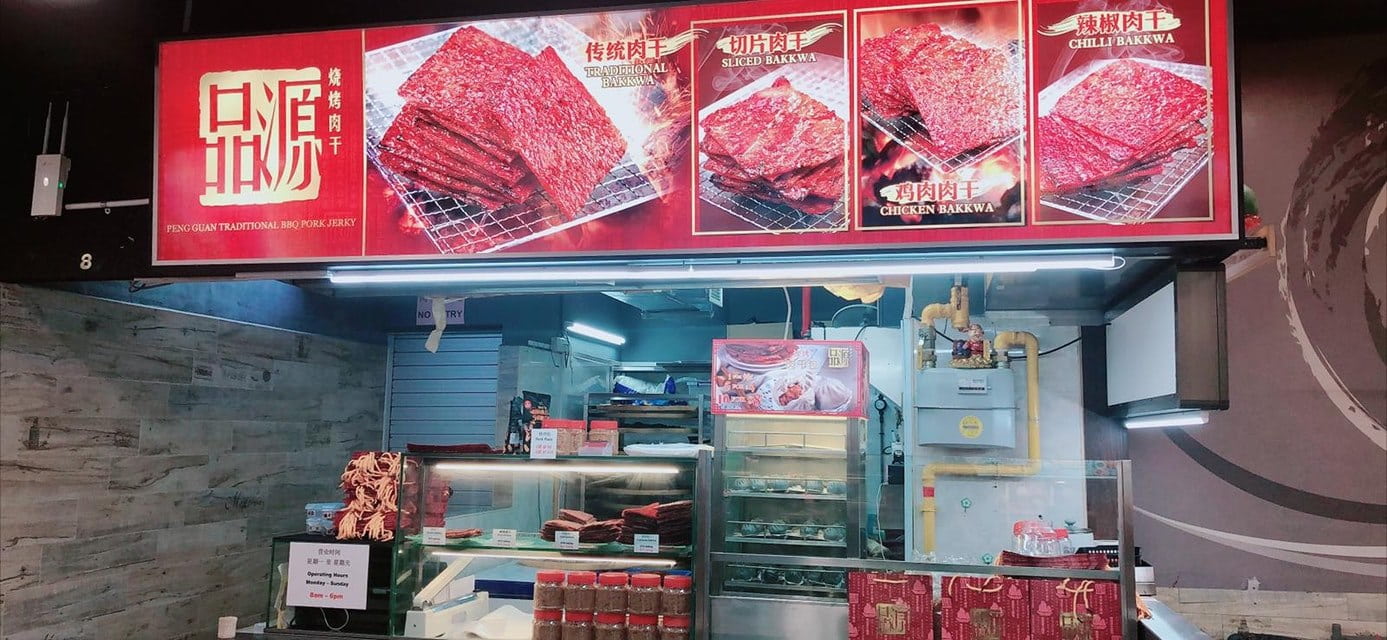 Image credit: Peng Guan Bak Kwa
Head over to their outlet at Fu Lou Shou Complex or any Kimly Dim Sum store to try out these little buns. Apart from that, Peng Guan also offers charcoal-grilled traditional, chilli and chicken bak kwa from $12, all which are handmade locally.
In case you didn't know, Peng Guan is a relatively young local brand that was established in 2014. It was opened by two foodies who are big fans of bak kwa. Despite using quality ingredients such as premium air-flown Brazilian pork in their pork jerky, prices are kept affordable compared to many bak kwa brands out there.
Do try out their slices of bak kwa which are just as addictive as the buns!
Poh Cheu Kitchen Sells Handmade Ang Ku Kueh In 12 Flavours, Including Orh Nee And Black Sesame
While you're here, check out Poh Cheu Kitchen's handmade Ang Ku Kueh in 12 flavours. Alternatively, read about ChubTuTu's new outlet in Yishun. 
ChubTuTu: Famous Pasar Malam Kueh Tutu Stall Opens Outlet In Yishun Selling Nutella, Durian And Mala Flavours
Address: 149 Rochor Road, #B1-22, Fu Lu Shou Complex, Singapore 188425
Operating hours: Daily 8am to 6pm