Philly Shack serves classic American diner food
Update: Brez'n is now permanently closed.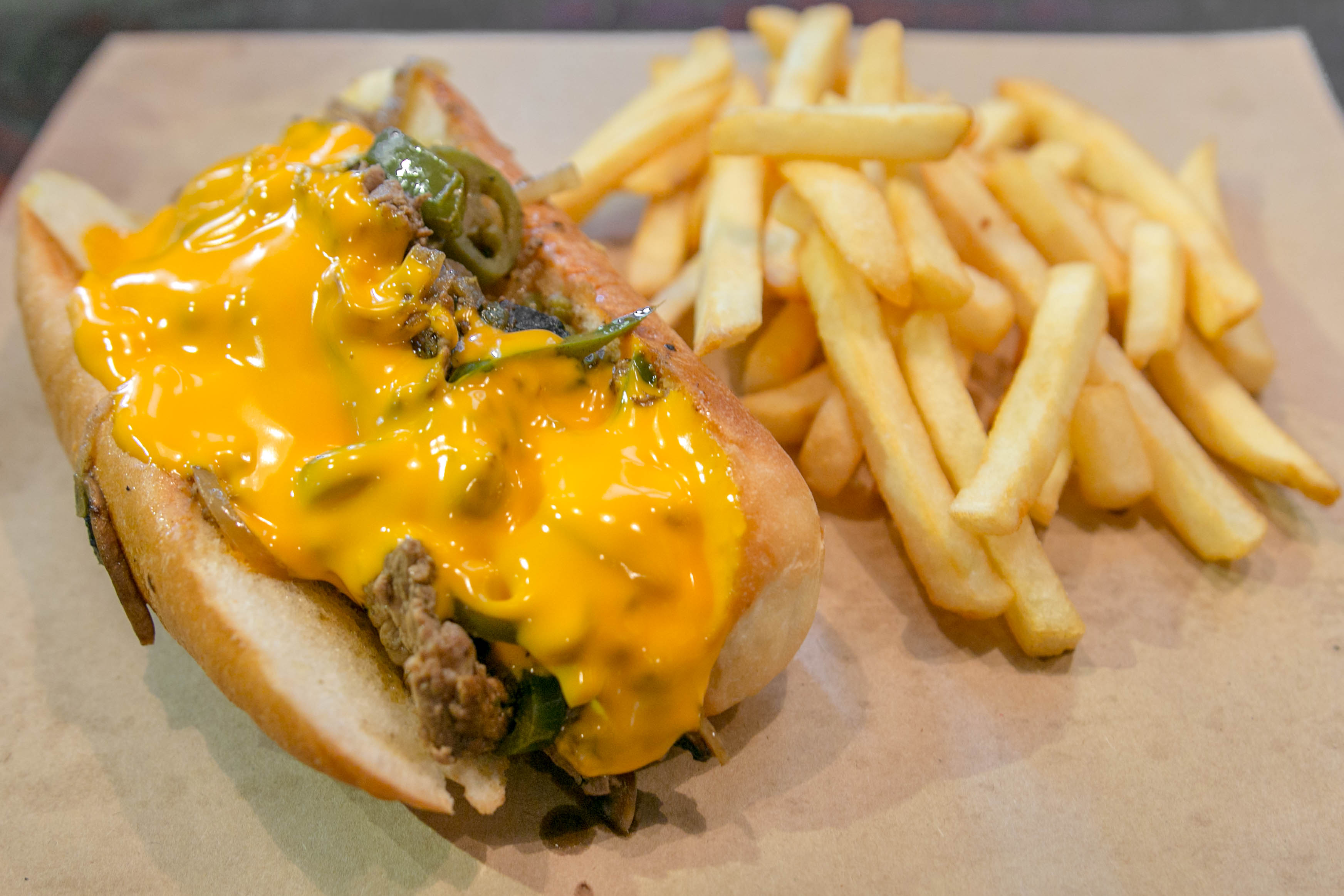 The first time I ever ordered a Philly cheesesteak, I was underwhelmed. It was an uninspired glop of rubbery, overcooked beef slapped inside a bun that had all the structural integrity and texture of a sponge, topped off with fluorescent yellow "cheese". I never ordered another Philly cheesesteak again.
And that experience made me rather apprehensive to visit Philly Shack. Opened in February, the joint currently operates on a small menu, offering only four mains, three sides, and one chicken wing flavour. That's not necessarily a bad thing, because given its highly competitive location at Clarke Quay, focusing on a limited selection allows for better quality control, and lets them carve a niche for themselves.
Food at Philly Shack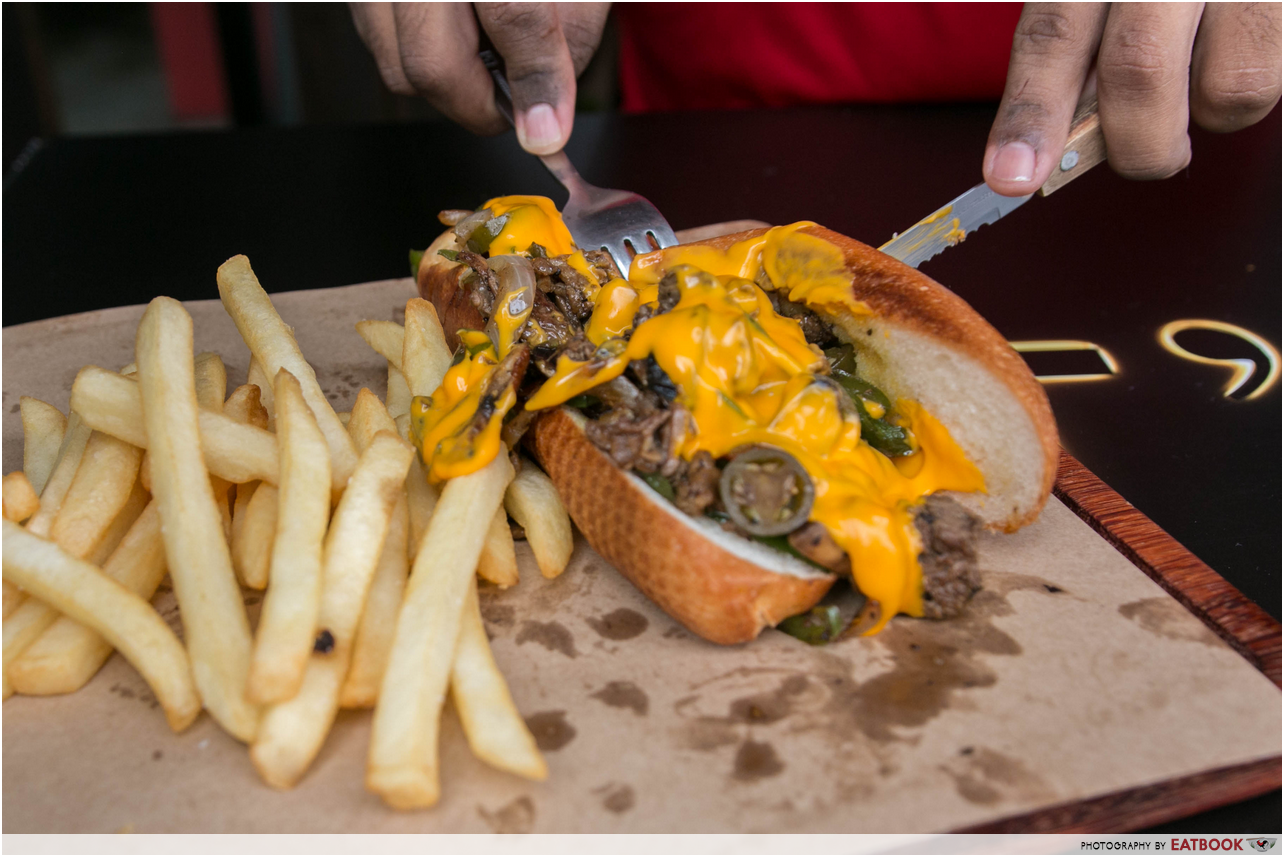 Of course, one does not simply visit Philly Shack without trying their eponymous Philly Cheesesteak ($17++ for Original, $19++ for Fully Loaded). A Philadelphia cheesesteak is essentially an upgraded hotdog – sans hotdog. Instead, 150 grams of sliced ribeye steak, onions, and your choice of cheese sauce fill up the vacuum.
I'd encourage you to get the Fully Loaded, which comes with mushrooms, capsicum, and jalapeños. The additional crunch and spicy kick helps to prevent a meaty jelak–ness. While you can choose from either the provolone or American cheese sauces, I was told that Cheez Whiz is the traditional Philly custom. However, the only function of the sauce seems to be preventing the sandwich from drying out, and does not offer much in flavour.  
While beef is an American staple, chicken is a far more Singaporean choice. Philly Shack has come up with an excellent chicken burger.
We don't usually get pineapple inside burgers, and Philly's Chicken Burger ($14++) will have you questioning why not. A slice of tart pineapple and house-made relish help cut through a whole juicy chicken thigh crusted with what seems to be panko, allowing the chicken to crunch despite being left to soak while we took pictures.
Protip: request for your habanero sauce to be served on the side, because while it complements the fried chicken really well, the heat is strong with this one.
However, the true stars here are their PS Spiked Shakes ($13++). A nod to their spot at Clarke Quay, these milkshakes are generously spiked with alcohol, offering a great way to pre-game before stepping into clubs in the area. We enjoyed the Peanut Butter Jelly Shake, made with chunky peanut butter and a shot of rum. It's creamy, salty, and crunchy all at the same time, while the slight burn of rum reminds you that this milkshake isn't like those that Pop Tate serves in the pages of Archie Comics.
We didn't taste any jelly in the milkshake, but that was just a minor detail in the otherwise well-balanced drink. Maybe they should just market this as a peanut butter shake instead.
Ambience at Philly Shack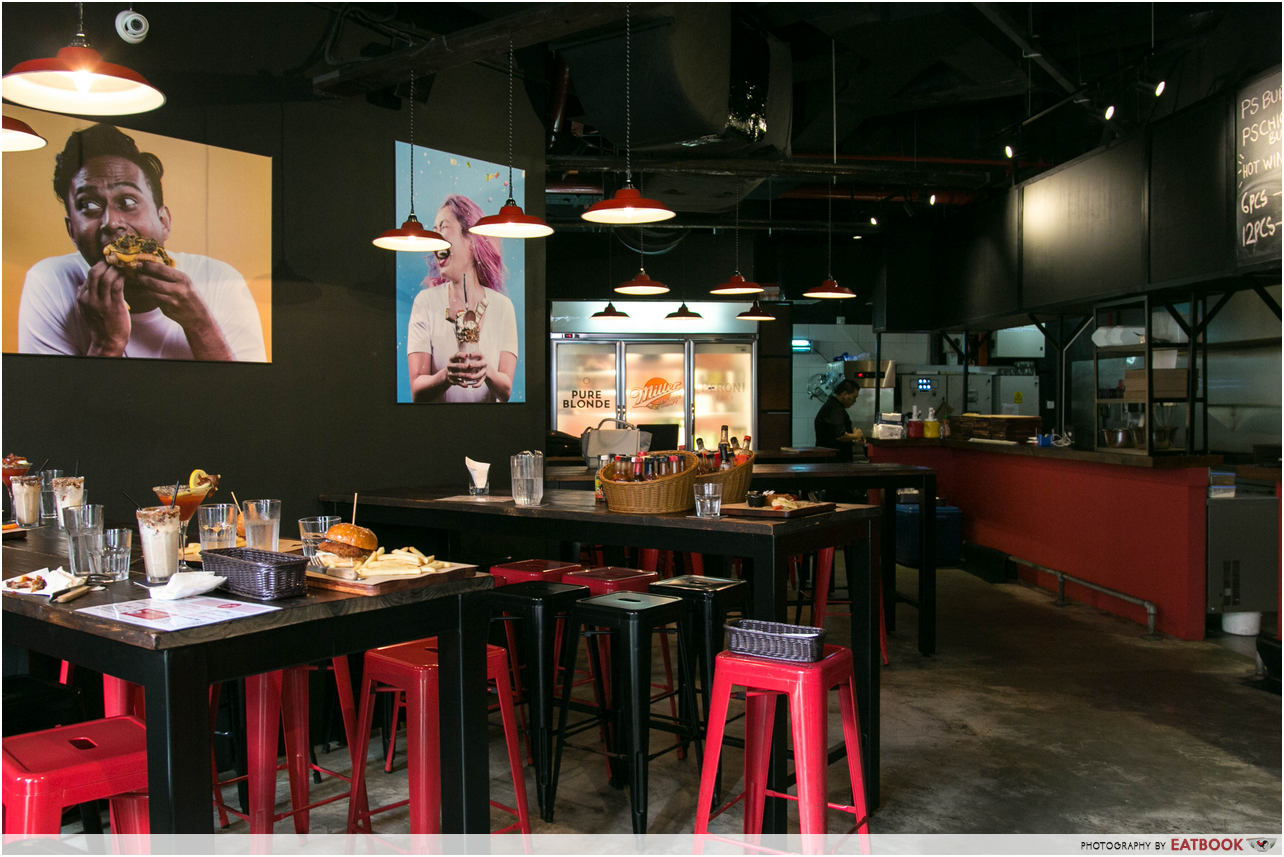 Largely black with splashes of red, Philly Shack is the archetypical modern-looking bistro Gordon Ramsay repeatedly attempts to model every restaurant in Kitchen Nightmares after. No walls separate the kitchen from the dining area, which means diners get to smell and see every order being prepared.
However, a distinct lack of ventilation and underworked air-conditioning means you'll also have to sweat it out in an oily, stuffy atmosphere. The eye-catching portraits of Philly Shack staff enjoying their own food won't help make it more comfortable.
The verdict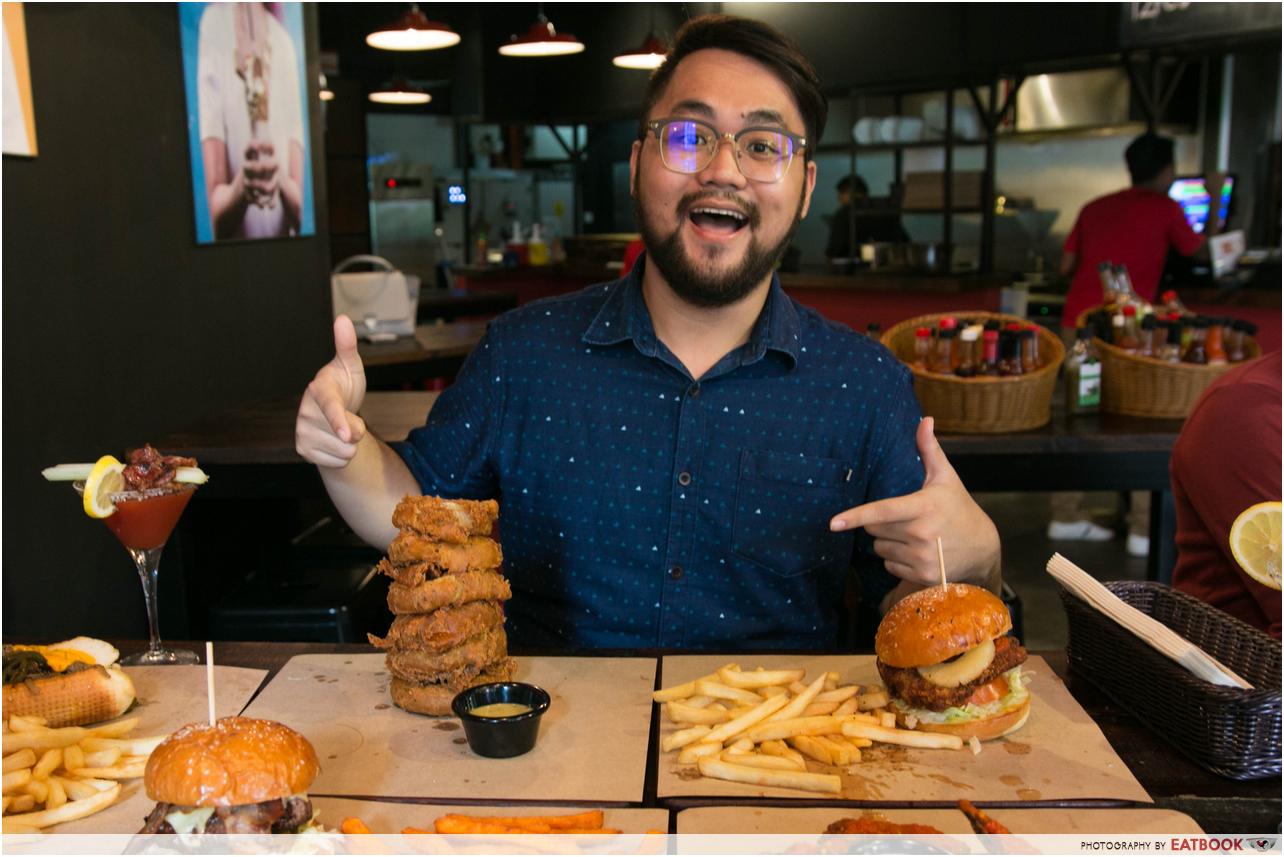 Open till 2am on weekends, Philly Shack makes for a great place to line your stomach before some hardcore drinking or satisfy that post-clubbing hunger. After all, you can't go wrong with oily meats between bread. Those scene-stealing milkshakes are also a potent way to start your night-out. You'll just have to be prepared to sweat it out if you're seating indoors.
This was a media tasting at Philly Shack.

Summary
Pros
– Delicious fried chicken thigh fillet
– Potent and tasty spiked milkshakes
Cons
– Uncomfortable indoor seating area
– Pricey
Recommended Dishes: Philly's Chicken Burger ($14++), Peanut Butter Jelly Shake ($13++)
Operating Hours:
Sunday – Tuesday: 12pm to 11pm
Wednesday – Saturday: 12pm to 2am
Tel:
6837 0675
Address: 3A River Valley Road, Singapore 179020