Pick A Boo lets you dig into affordable cafe food at Orchard
Update: Pick A Boo has permanently closed down.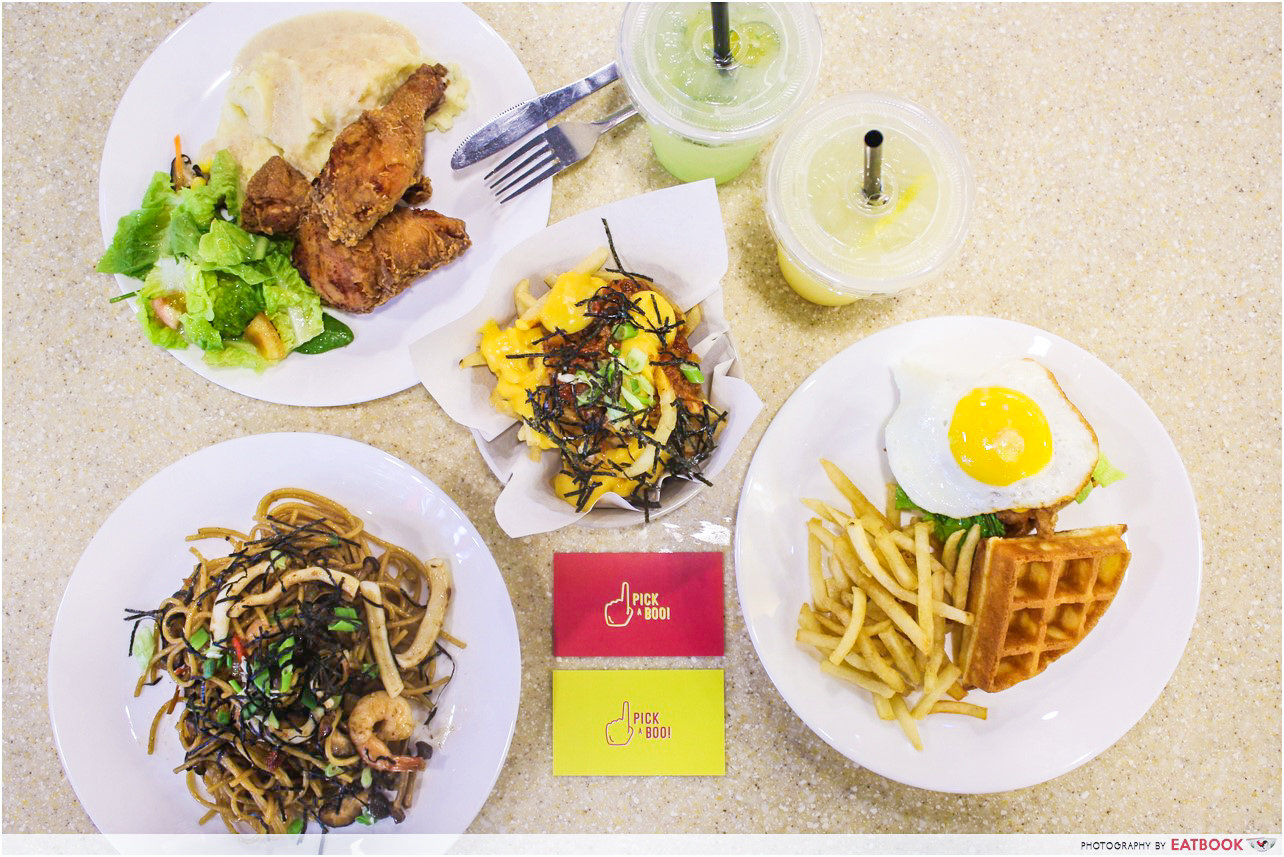 Not gonna lie, finding a place to eat at Orchard can be a real headache. Even though there are hundreds of restaurants within walking distance from Orchard MRT Station, most of them either require queuing for ages or cost a bomb. So I'm always on the hunt for hidden gems where I can grab a meal for cheap. My previous find was $6 pho at Orchard Towers and a week ago I visited Pick A Boo, which serves cafe food for less than $10, at Lucky Plaza.
Food at Pick A Boo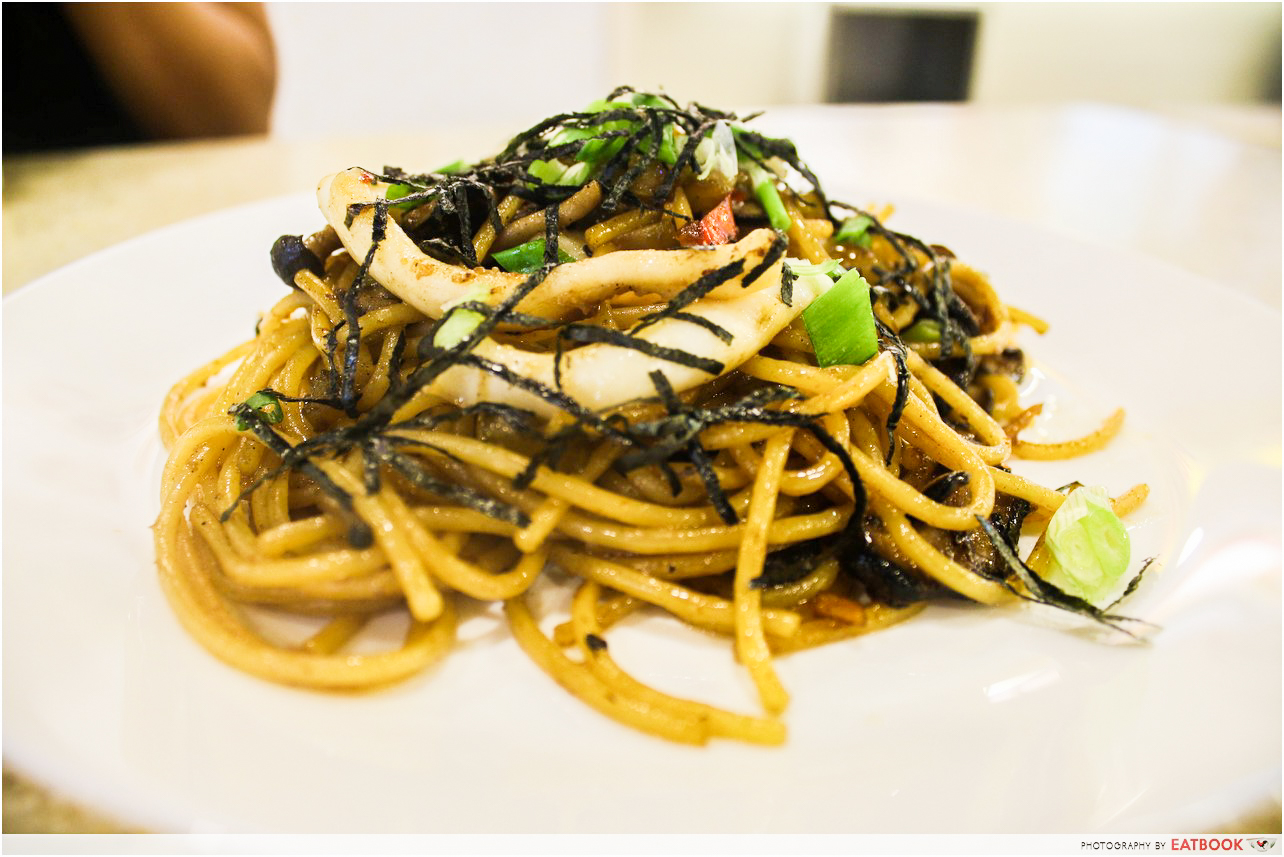 Among all the mains offered, my favourite was Teriyaki Seafood Aglio Olio ($7.30). Tossed in a sweet teriyaki sauce and spiked with a good amount of spiciness, the al dente pasta had an unusual yet much-welcomed wok hei fragrance. It actually reminded me of char kway teow.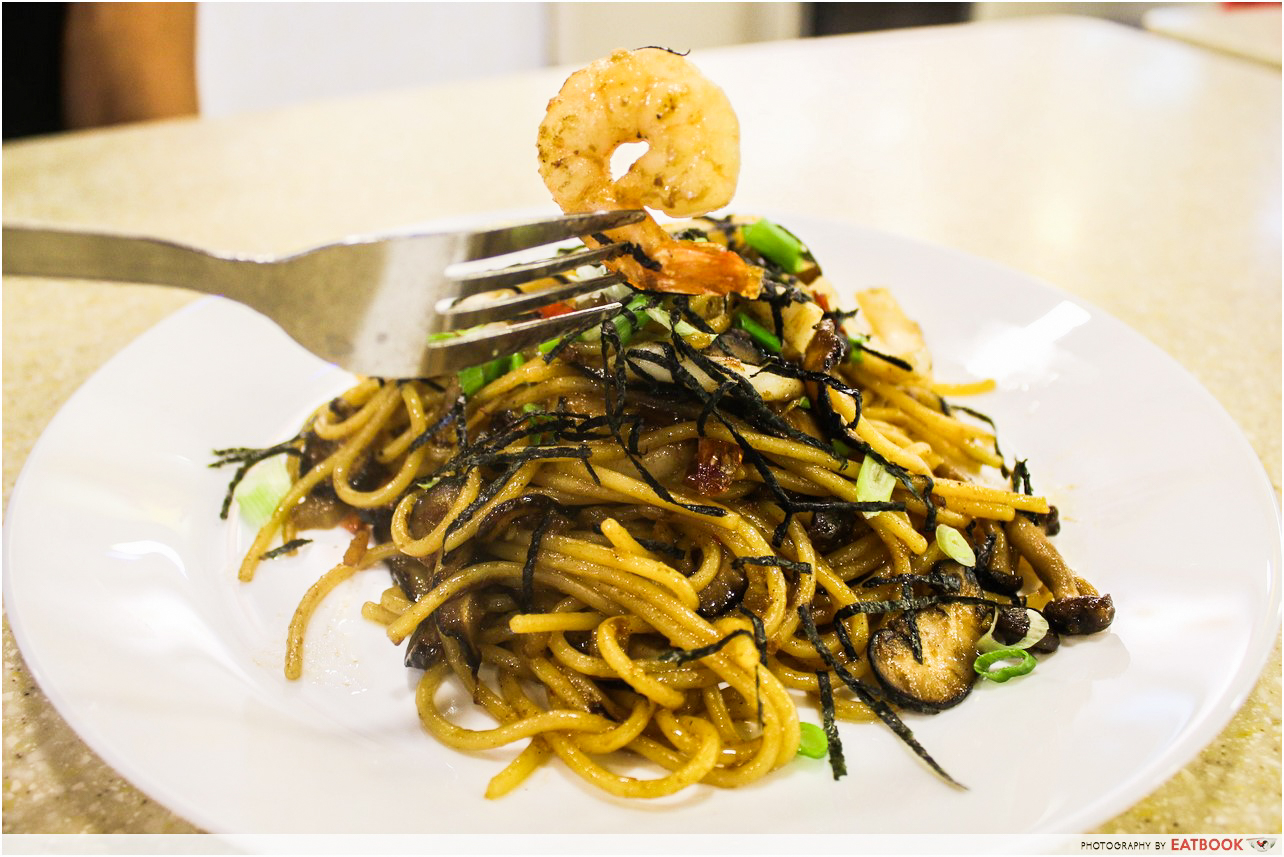 With prawns, sotong and a generous amount of shiitake mushrooms, this is definitely value-for-money. Though the dish was a little greasy, its strong flavours kept me going for more. I wiped this dish clean in no time.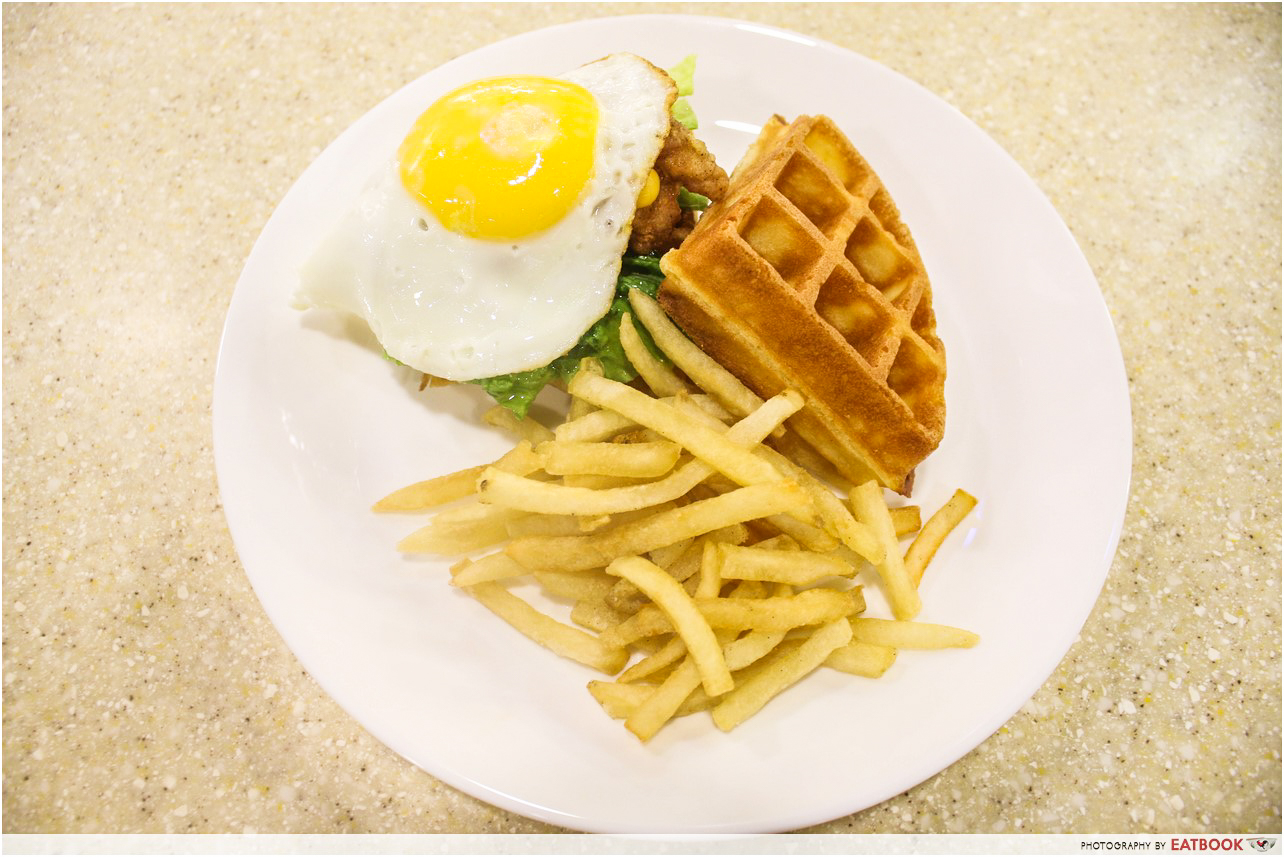 Another dish worth trying would be Boo Burger ($6.80). It arrived with two quarters of a freshly-made waffle, lettuce, fried chicken thigh slapped with cheese sauce, a sunny side up and a decent pile of shoestring fries.
I was a little disappointed with how it looks because, to me, cafe food should come with both good taste and presentation. But for its price I guess it's okay to forgo that flat lay shot on Instagram.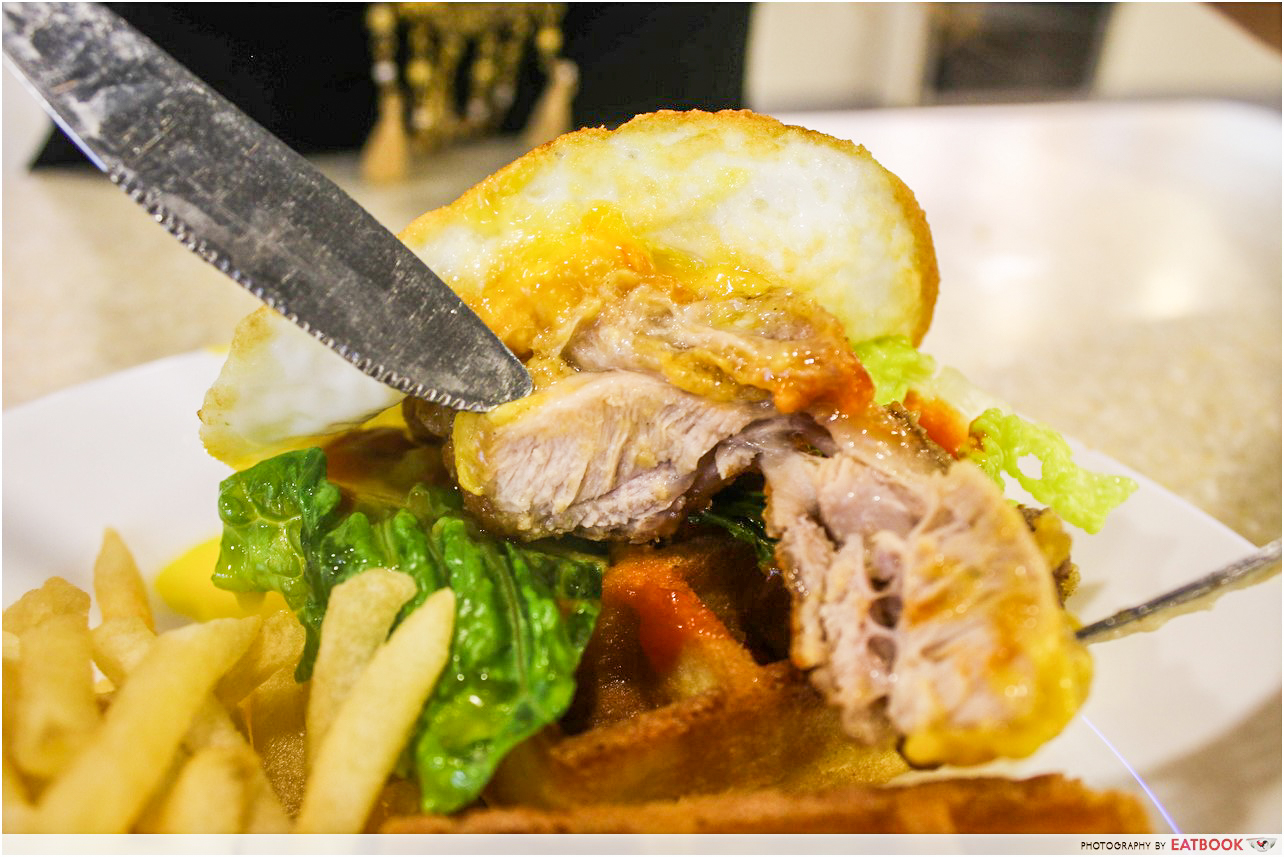 Here's one thing I've always wondered: how do people stuff a giant burger into their mouths?  I started off dainty, eating the ingredients separately so I wouldn't have to stretch my mouth till it hurt. But of course, when it comes to eating a burger, having all the ingredients in one bite is the way to go.
The waffle had a strong buttermilk taste but was a little dense and doughy on its own. It tasted way better when paired with the fried chicken, runny yolk, lettuce and cheese sauce.
Pulling its weight as the highlight of the dish was the succulent chicken thigh. It wasn't as crispy as I would've liked it to be but its tenderness was 10/10.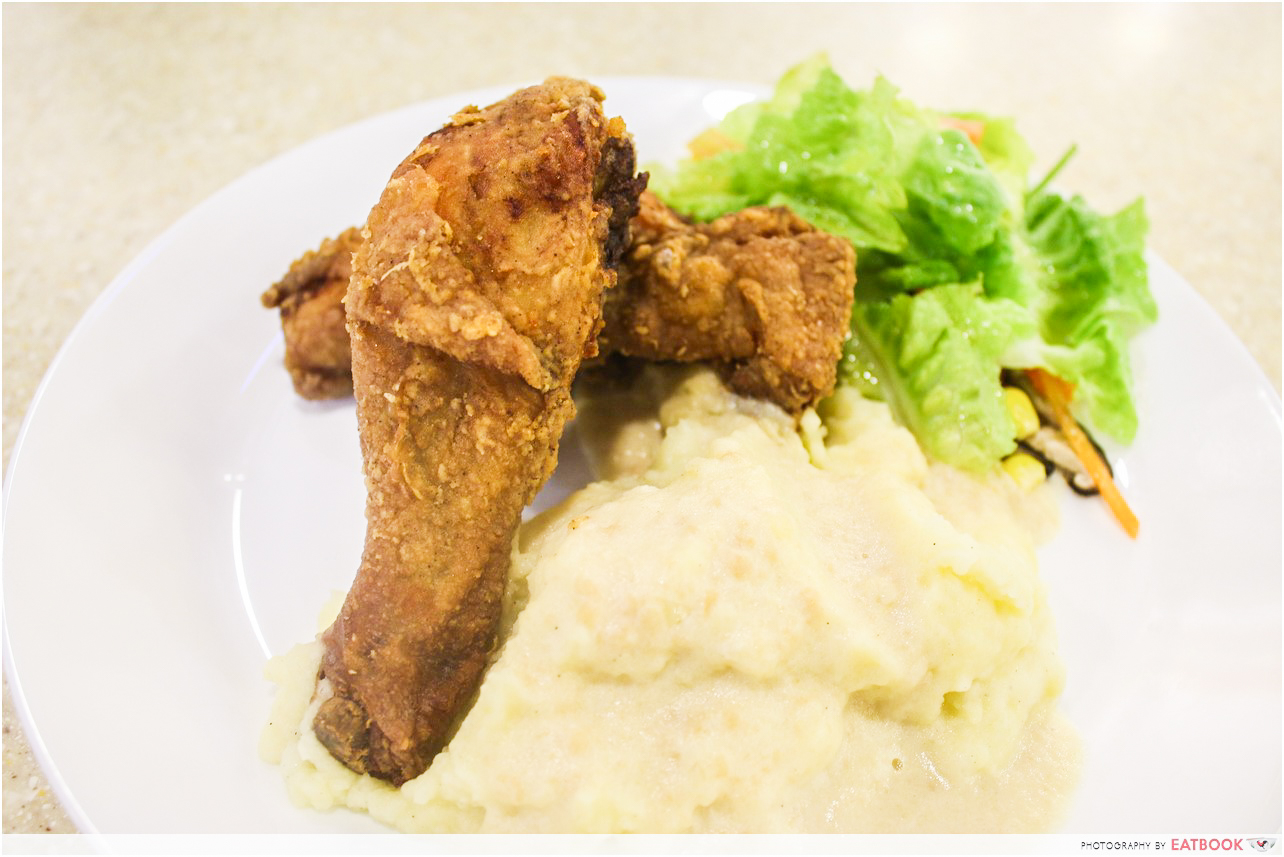 Next we have Chicks & Mash ($6.80). I wouldn't say this is the best fried chicken in Singapore but its homely taste evoked some childhood memories of me eating my grandma's fried chicken. The dish came with a generous portion of mashed potatoes and a small pile of salad.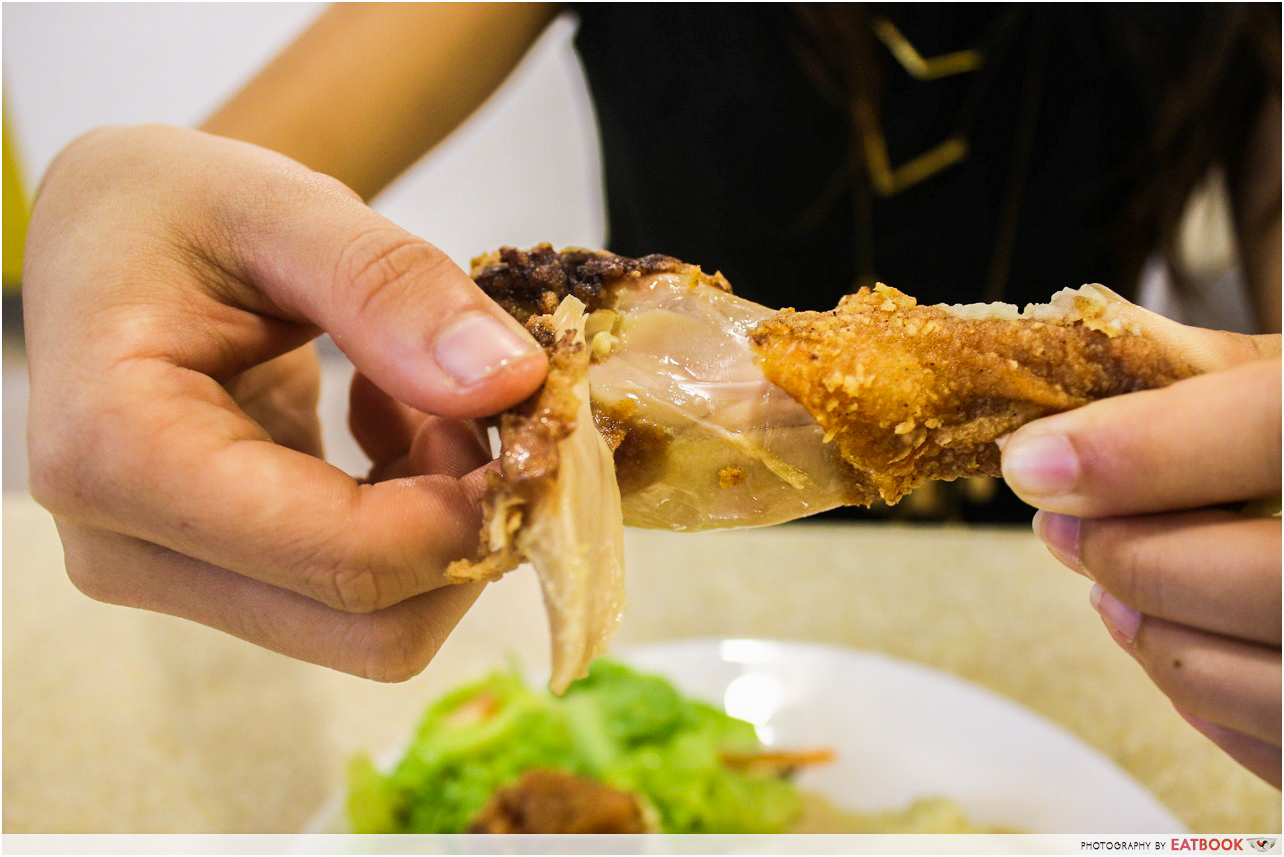 The chicken had a really good crisp on the outside and wasn't overly seasoned or salty. With a strong punch of pepper, this is the kind of drumstick my grandma would fry for me when I came back home from school.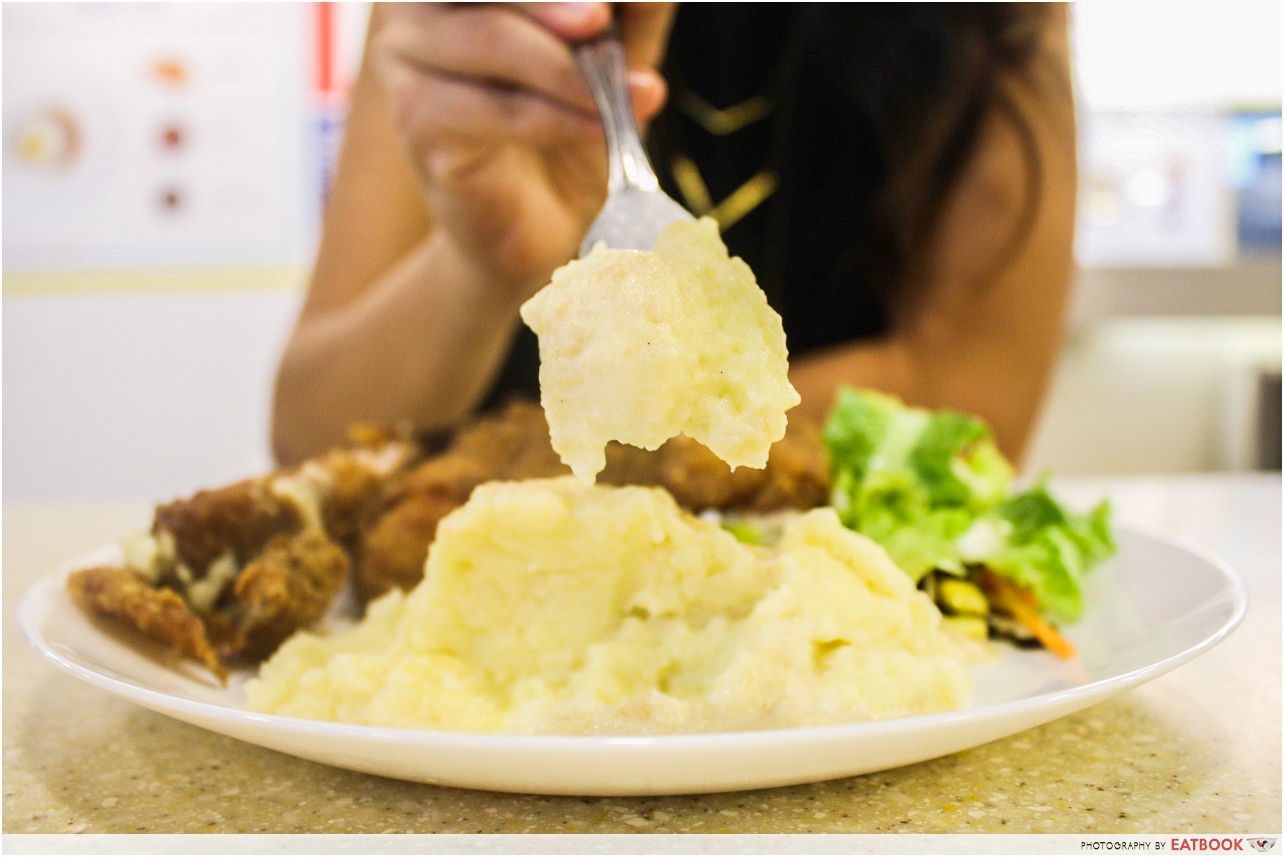 I would give this is a better rating if it wasn't for the mash. Though it had a great texture – fluffy with some small chunks of potatoes – it didn't have much flavour on its own. Without a strong gravy, I felt that something was missing from this side.
Sides at Pick A Boo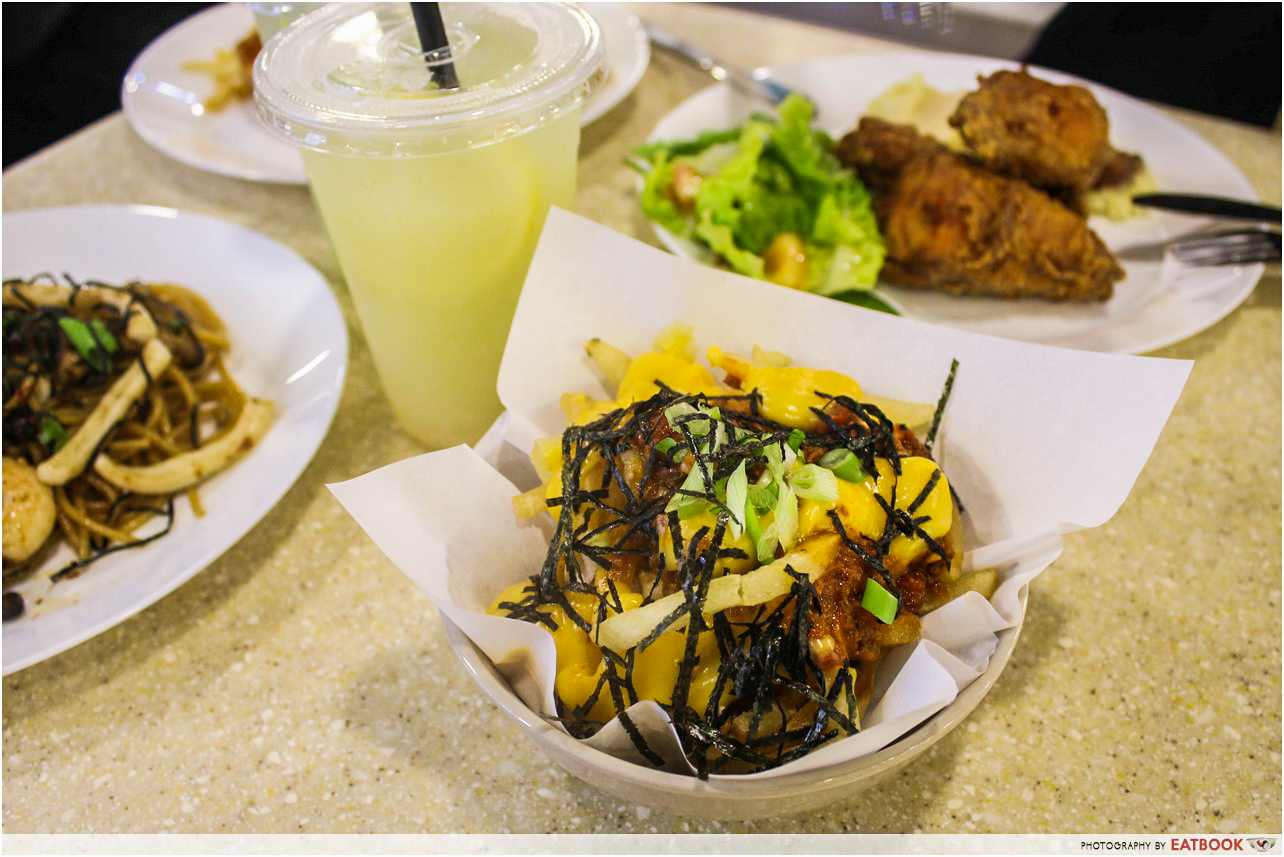 Rated as one of the most popular side dishes, Dirty Fries ($4.50) consists of a of pile of shoestring fries topped with bolognese sauce, nacho cheese, nori (seaweed) and spring onions.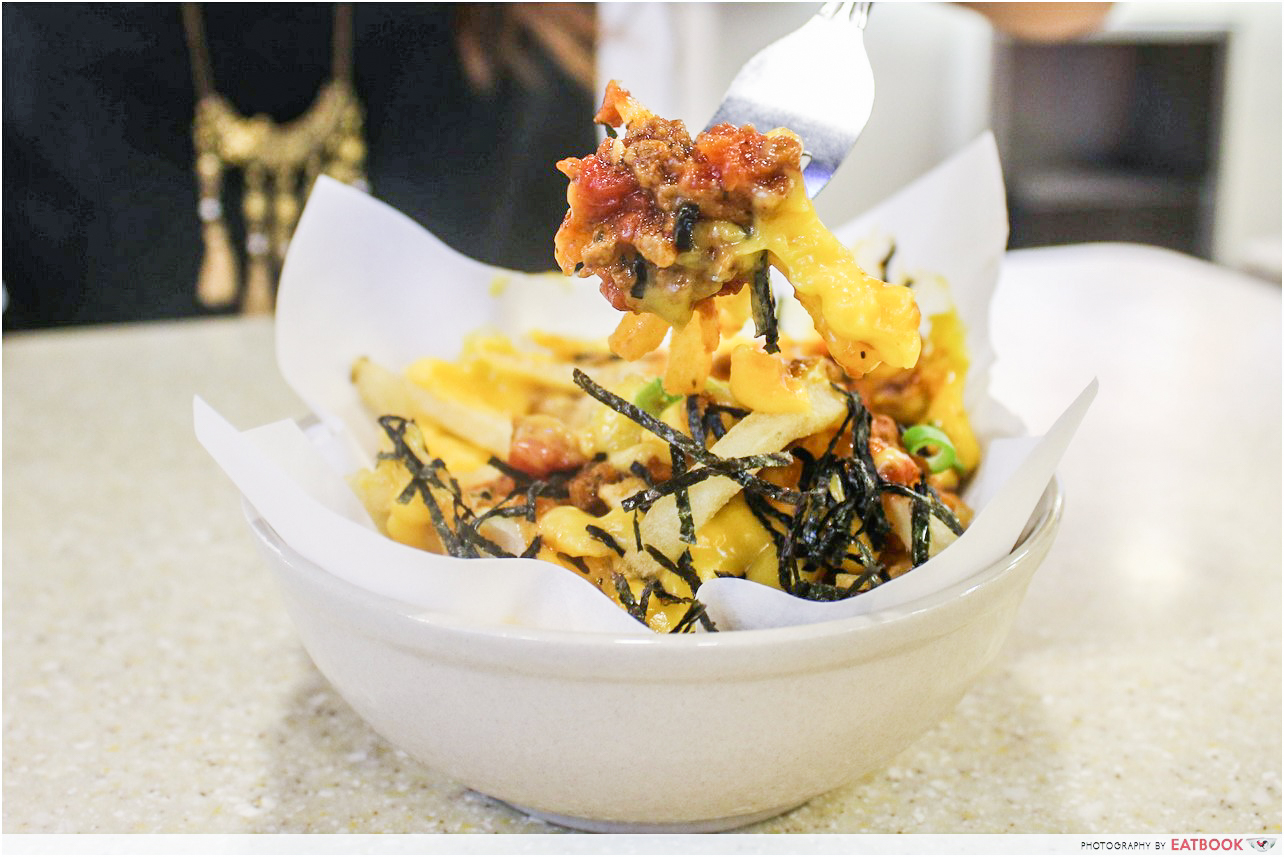 The bolognese added a touch of sweetness to the rich and savoury cheese. One thing I liked about this side is getting bits and pieces of minced meat in every bite. So if you're looking for some sedap cheese fries, this is one worth ordering!
Drinks at Pick A Boo
To quench our thirst after all the food, we had Lychee Lemonade ($2.90) and Green Apple Lime ($2.90). It's heartening to know their house sodas are made with fresh fruit purees instead of syrup. Though the lemonade was lacking in lychee flavour, it was refreshing without being too sour.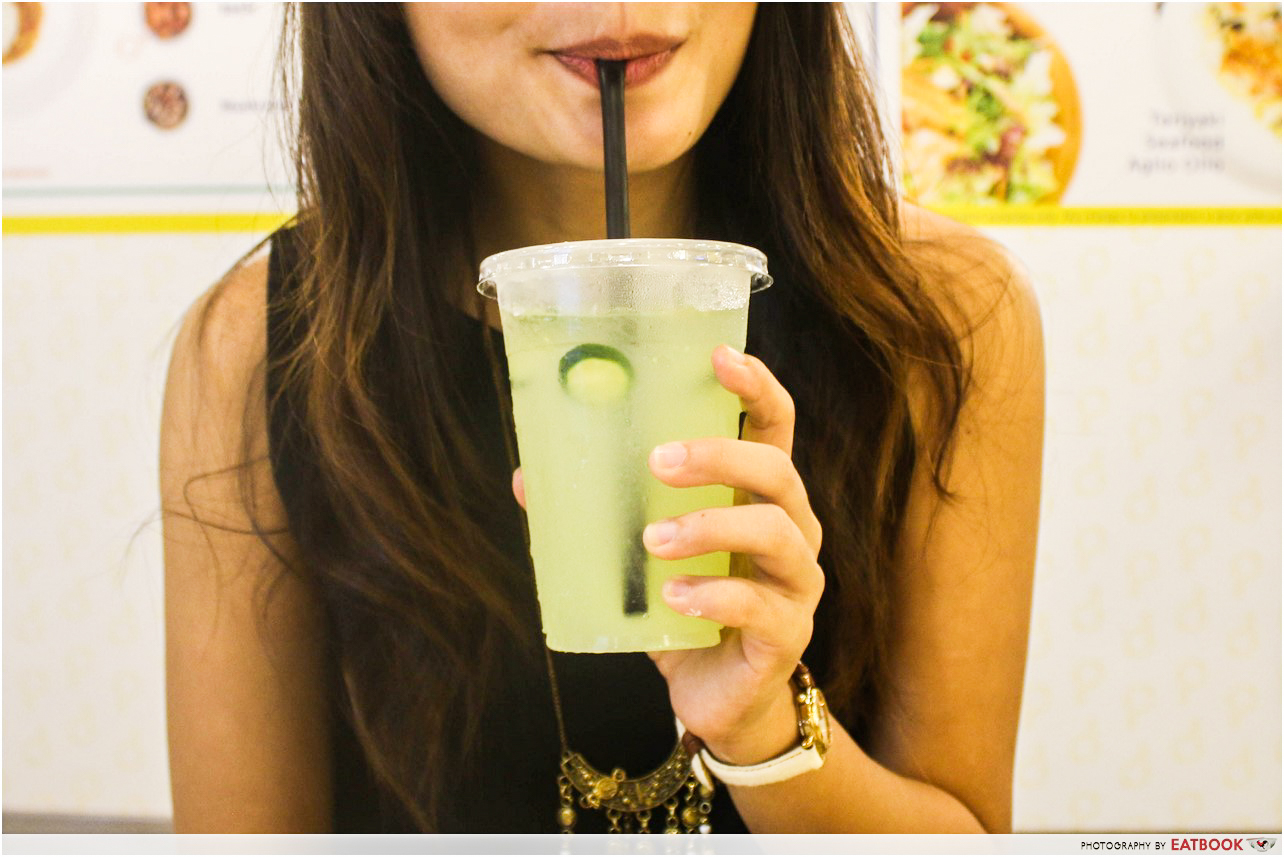 If I had to pick one of the two, I would go for Green Apple Lime as it was a lot more flavourful yet remained as refreshing as the previous drink.
Dessert at Pick A Boo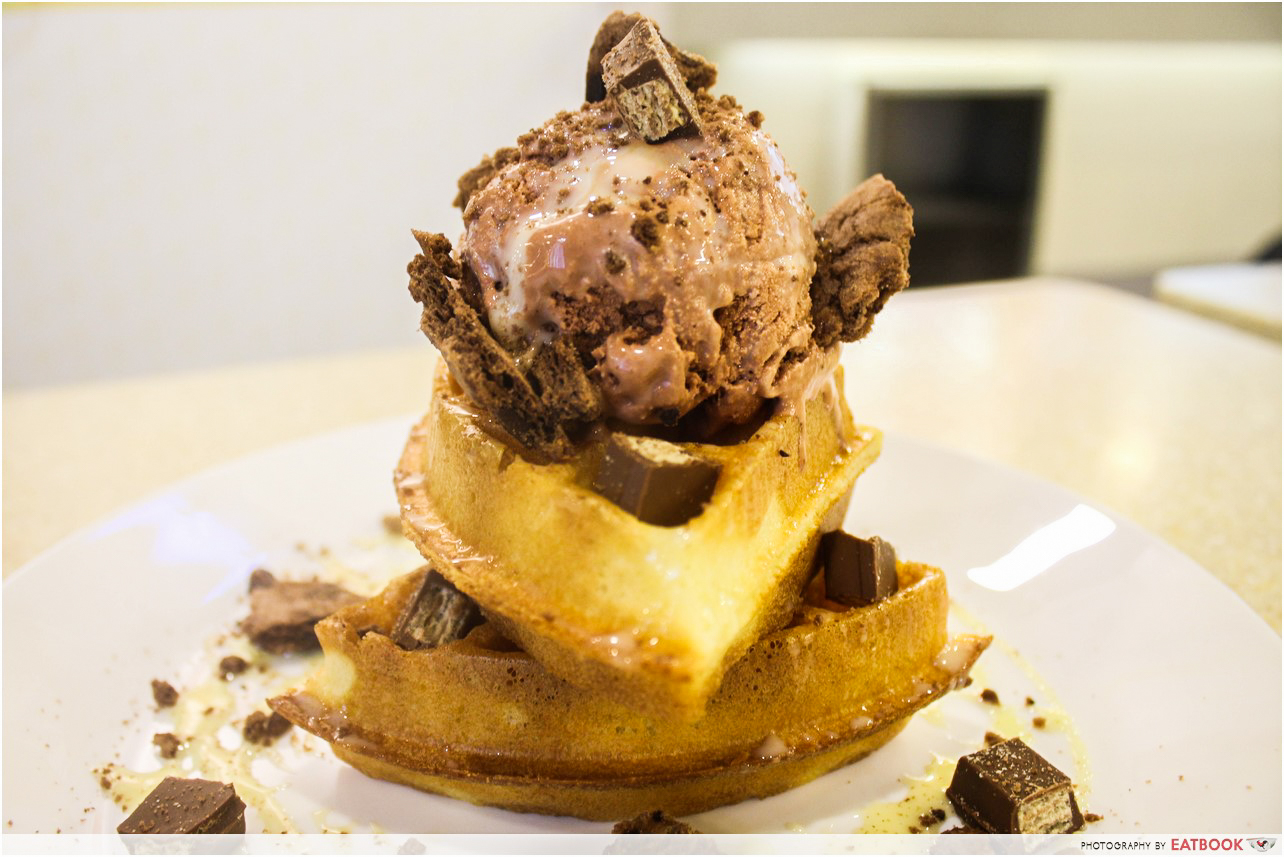 Lastly, no meal is complete without dessert. We had Waffles & Ice Cream ($4.90) that came with two quarters of a waffle, a scoop of chocolate or vanilla ice-cream, two toppings and a sauce. We chose chocolate ice-cream, KitKat and cookies as our toppings, and condensed milk to round it off.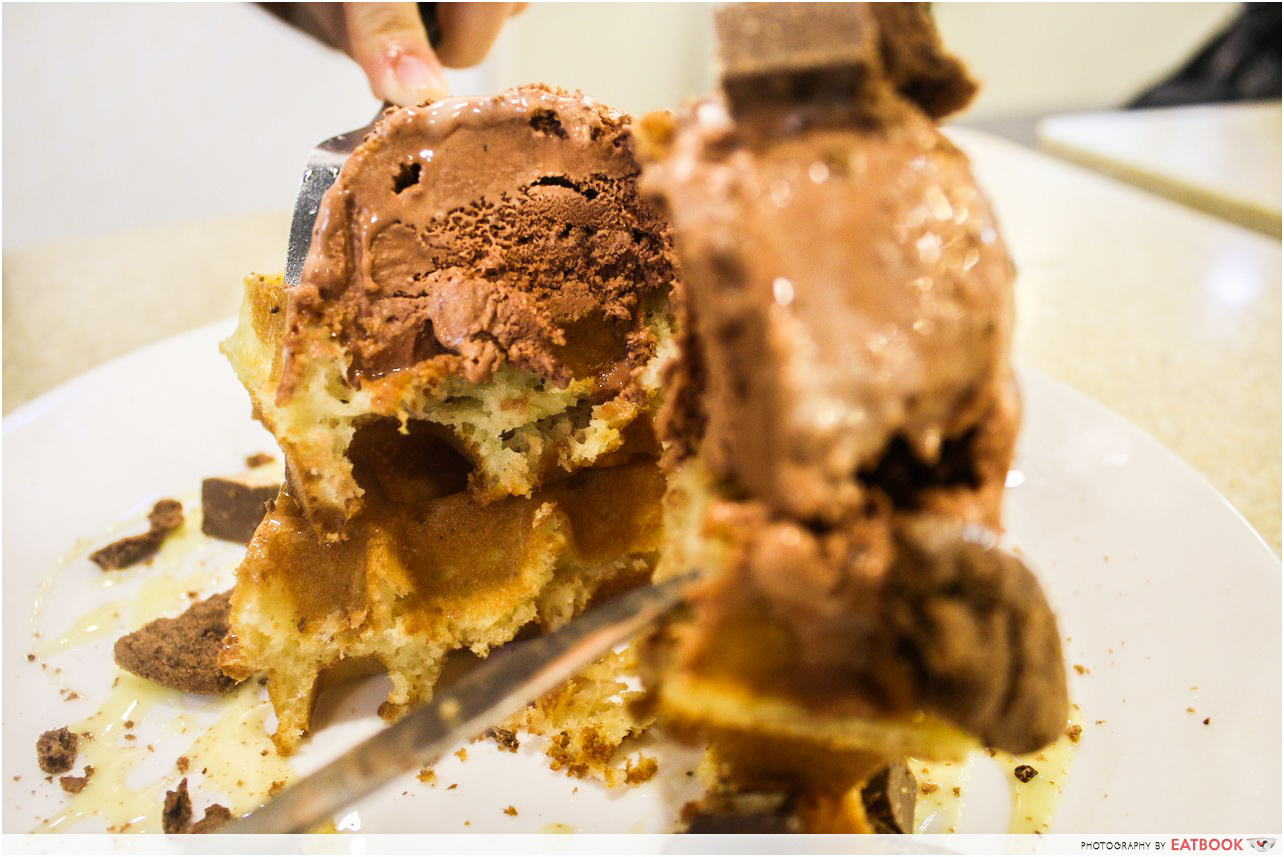 I was impressed by how good this was for a dessert less than $5. The warm and crispy buttermilk waffle fits way better in this combo as compared to the Boo Burger.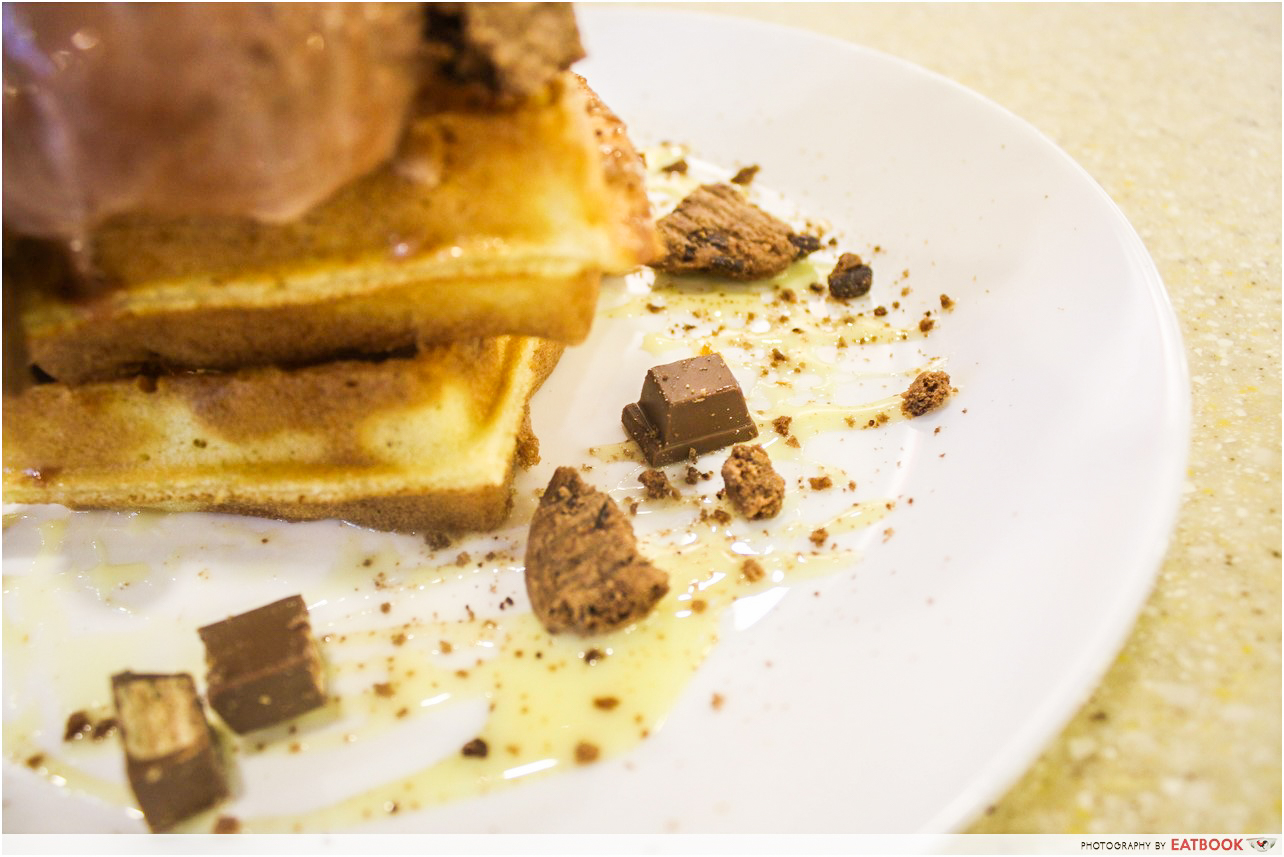 I was initially worried that drizzling this dessert with condensed milk would make it cloying but it turned out fine. The condensed milk wasn't as sweet and treacly as I thought it would be. Instead, its sticky, gooey texture complemented the waffles and creamy ice-cream.
Ambience at Pick A Boo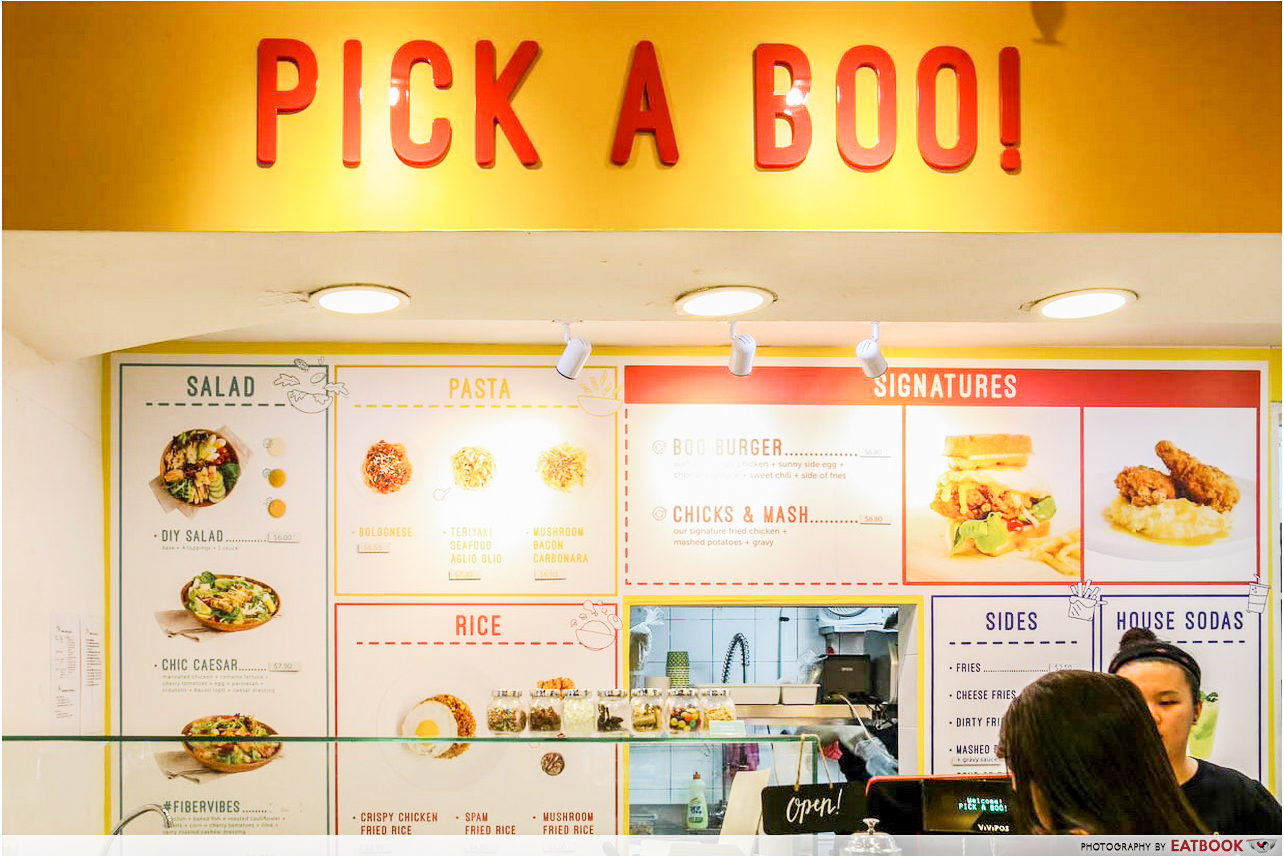 I bumbled my way around Lucky Plaza and it took me a while before spotting Pick A Boo. Located within Asian Food Mall, which is at B1 of Lucky Plaza, you'll have to walk past Jollibee before you'll find Pick A Boo in a corner. It was crowded during lunch hours but the dishes were served pretty fast considering they were all cooked upon ordering.
The verdict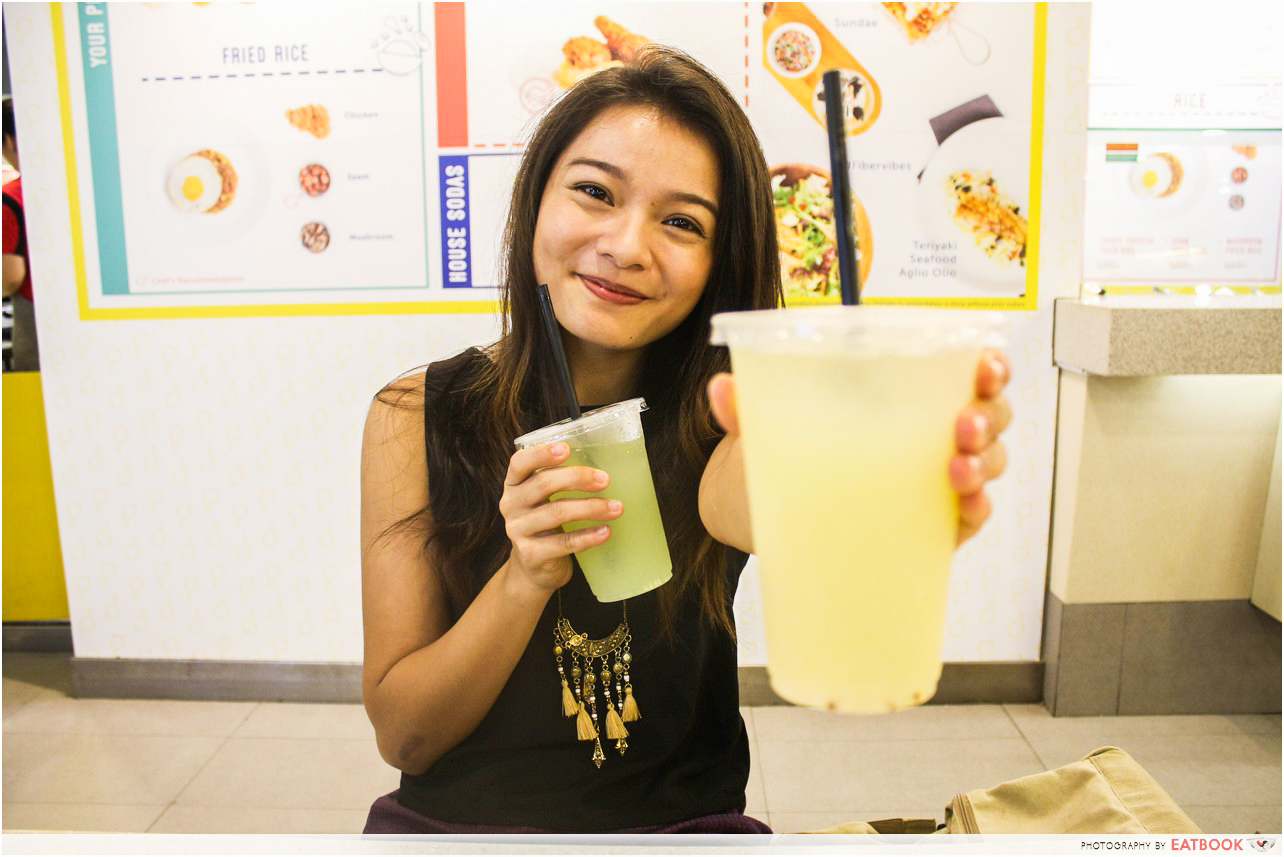 Food at Pick a Boo wasn't spectacular or out of the norm but was good enough to satisfy my perpetual craving for cafe food. On days I miss cafe food and don't feel the need to linger around after my meal, this would be a good place to grab brunch while saving tons.
This was a media tasting at Pick A Boo.
Summary
Pros
– Affordable
– No GST and service charge
Cons
– Crowded during lunch hours
– No cafe ambience
Recommended Dishes: Teriyaki Seafood Aglio Olio ($7.30), Dirty Fries ($4.50), Waffles & Ice Cream ($4.90)
Operating Hours:
Daily 9am to 10pm
Address: 304 Orchard Road, #B1-38, Lucky Plaza Asian Food Mall, Singapore 238863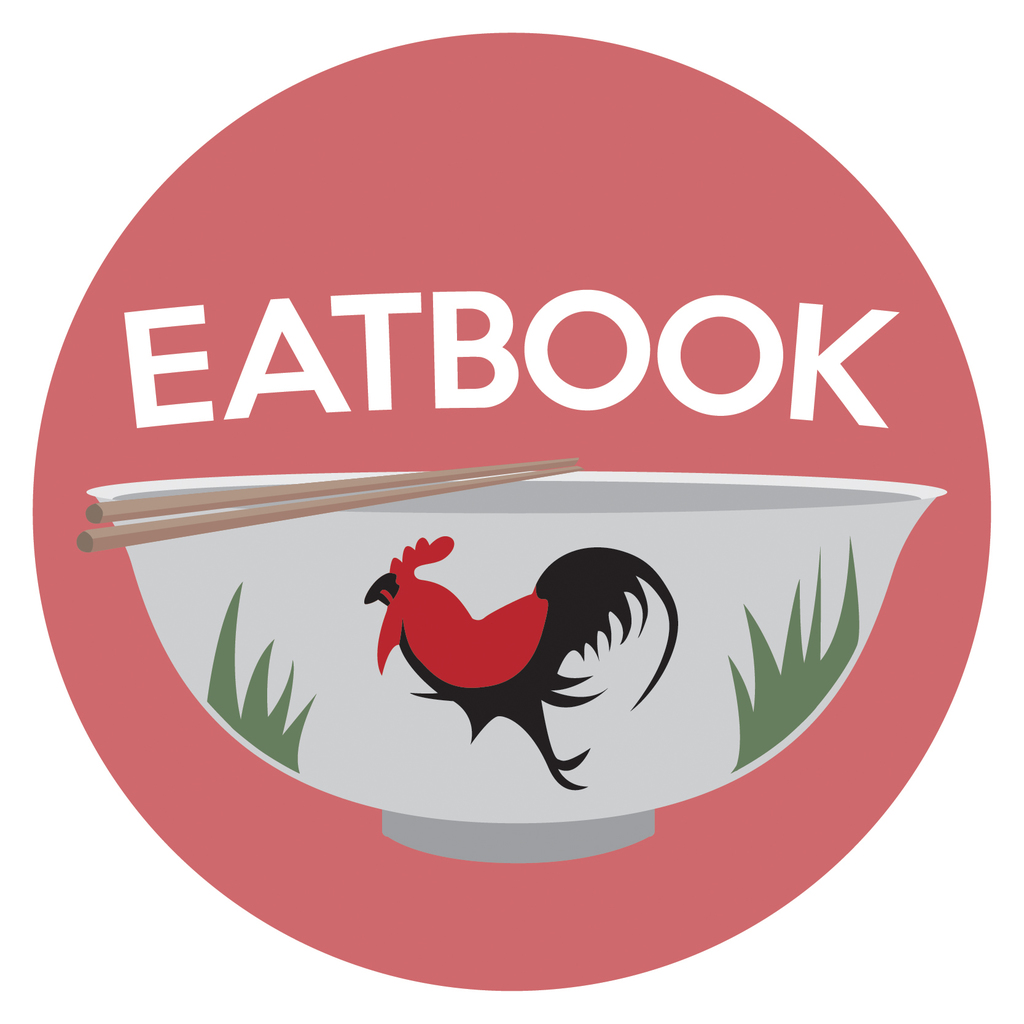 Drop us your email so you won't miss the latest news.