Plantherapy glasshouse cafe in Johor Bahru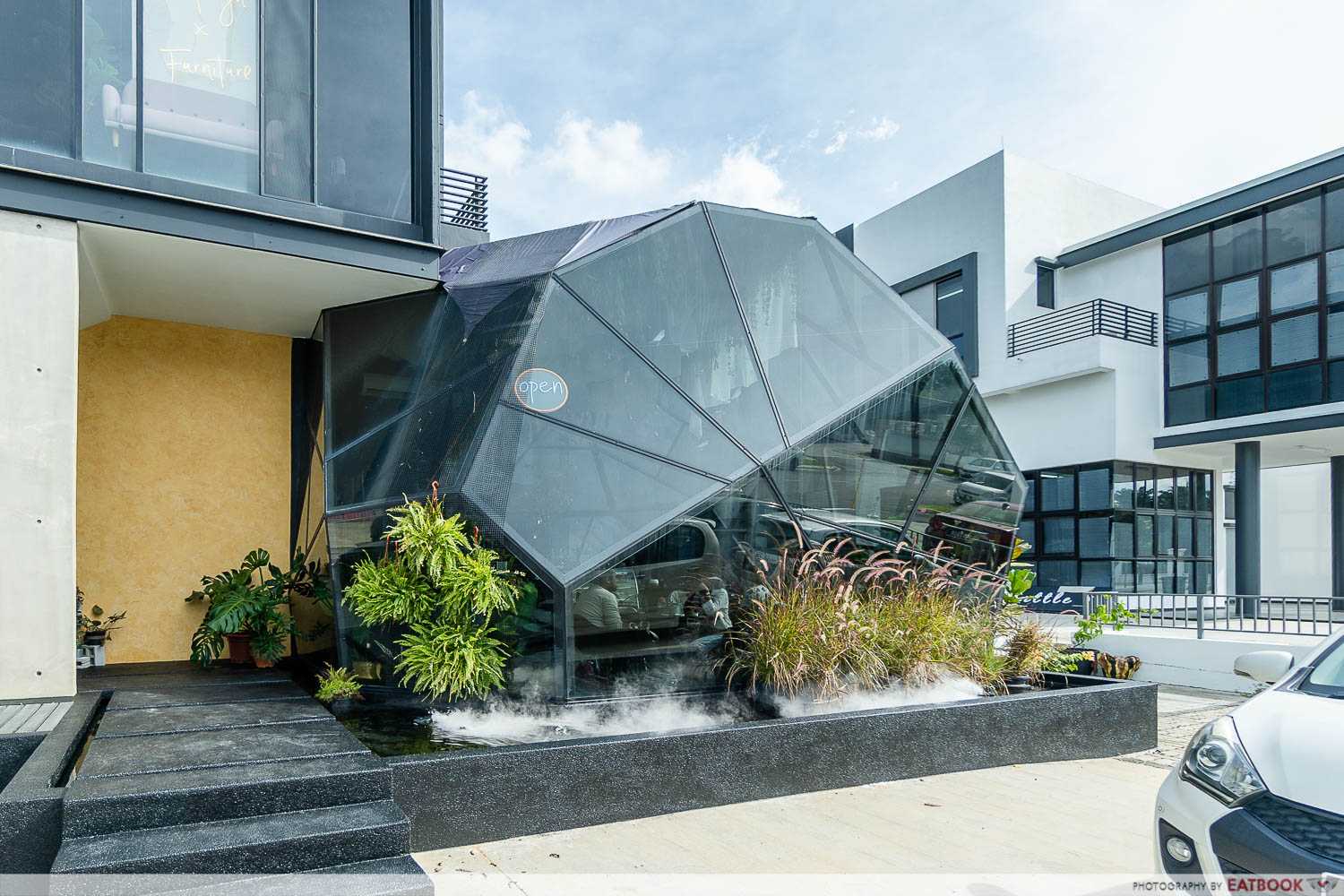 If you're planning a cafe-hopping sesh across the border, here's something to bookmark. A half an hour car ride from the JB customs will take you to Plantherapy, an aesthetic glasshouse cafe known for its delicious desserts and calming atmosphere. Hidden within interior design company Spazehaus, this unique cafe is surrounded by plants, both inside and outside.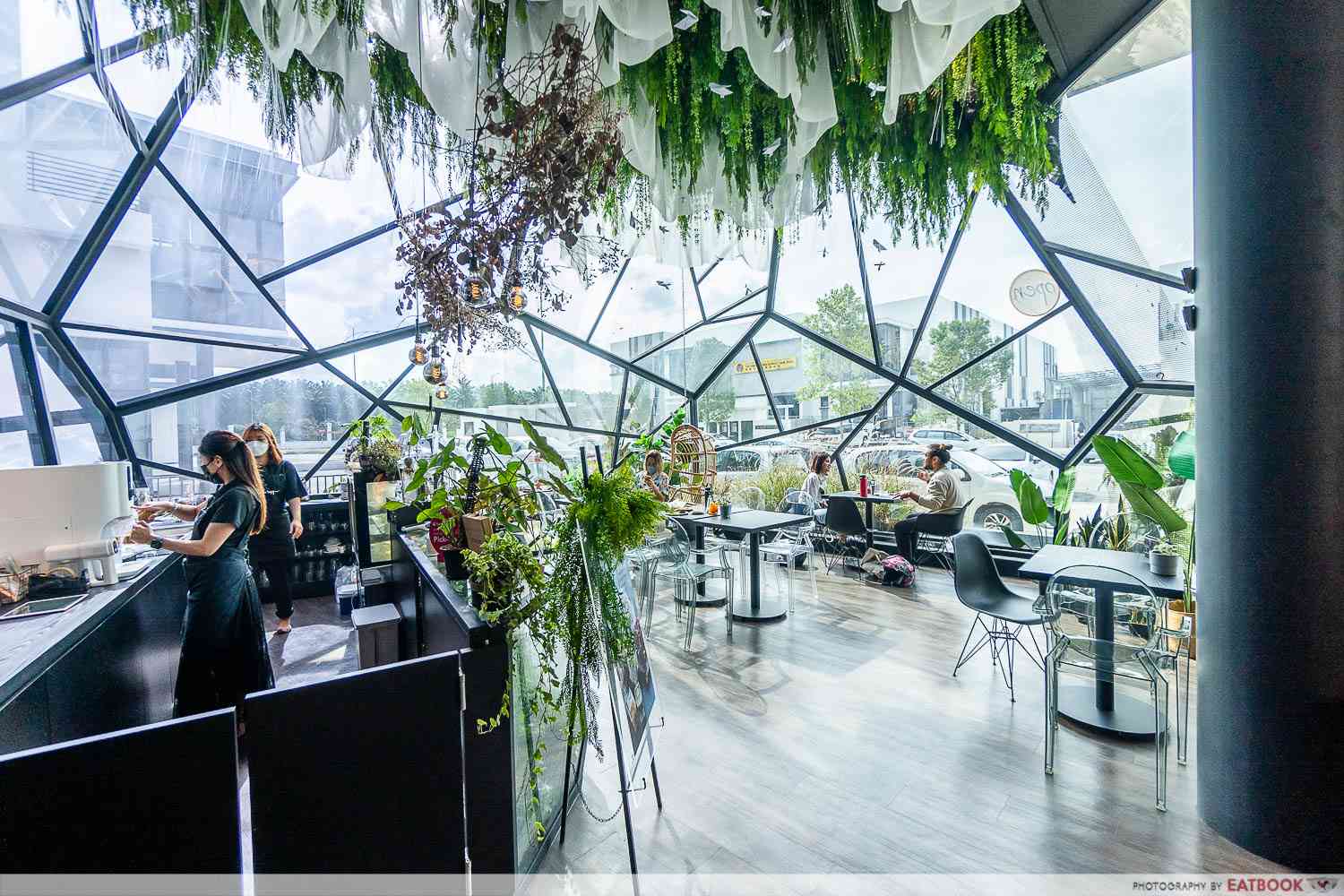 Step indoors and you'll be welcomed by the gorgeous dome-like structure and clear glass panels, which allow plenty of natural light to stream in. A word of advice: visit when the sun isn't at its peak, as it can get quite hot in the mid-afternoon!
If you have a sweet tooth, you're in the right place as Plantherapy specialises in desserts. Once you've settled in, make a beeline to the counter to choose from their array of cakes and sweet treats, including the signature Plantherapy Special Brie Cheese Cake (RM25.90/~S$8.40).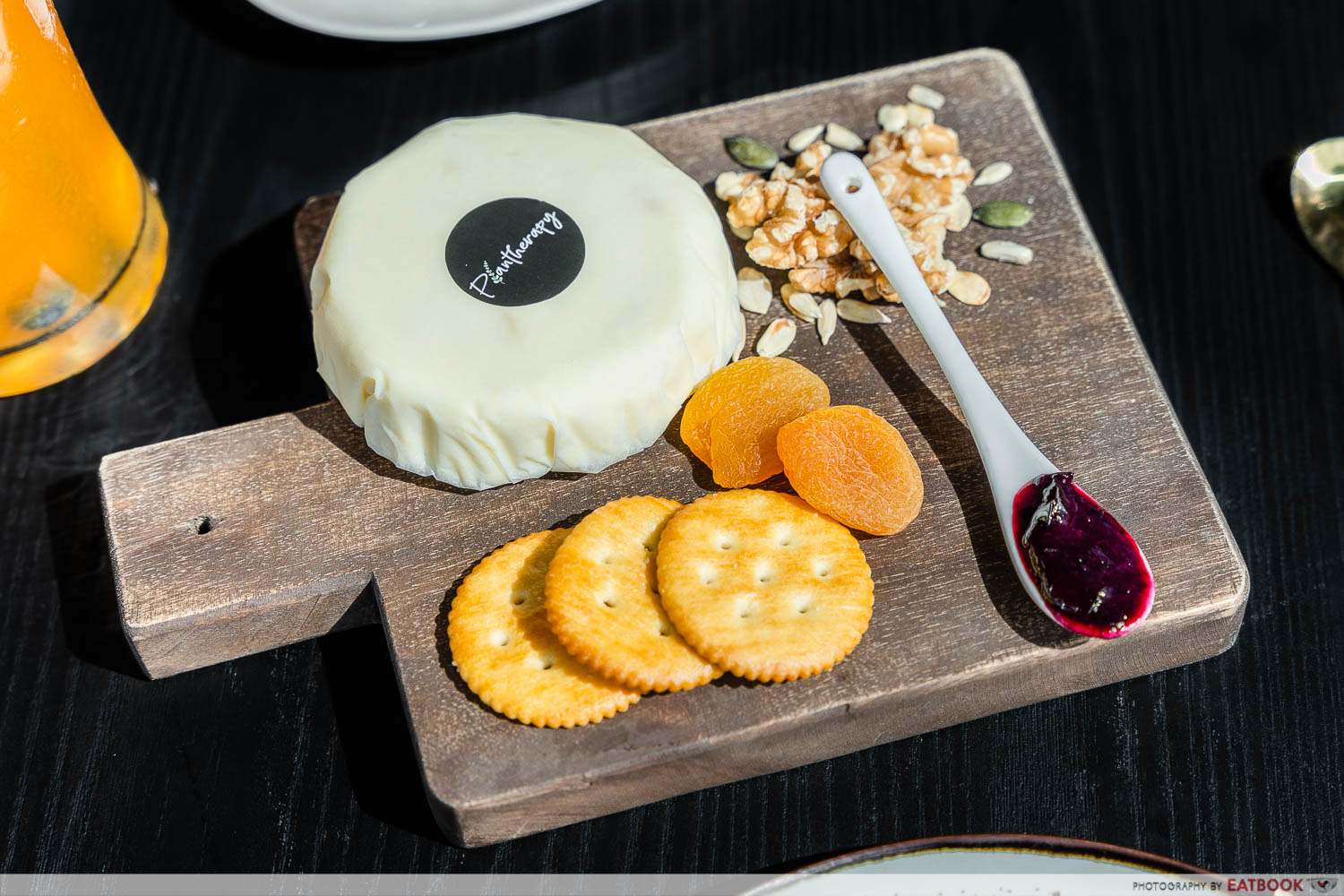 This dessert is presented on a cheeseboard and served with condiments such as crackers, jam, dried fruits, and nuts. The cheesecake is deliciously creamy with a slight tang that complements the sweet jam.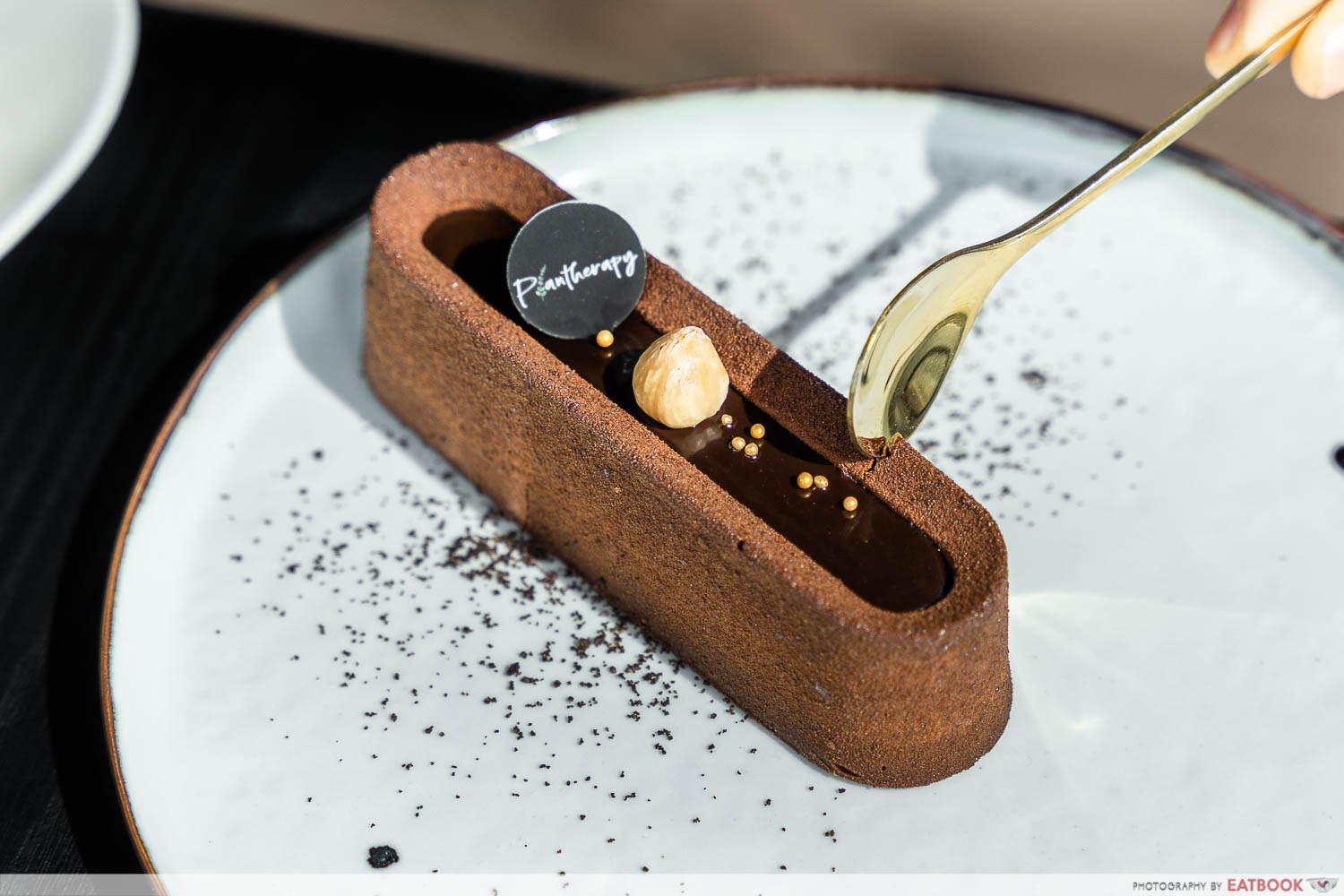 Another dessert worth trying is the Royal Dark Chocolate (RM18.90/~S$6.10), a photogenic treat comprising a rich and smooth chocolate mousse with a crispy wafer bottom.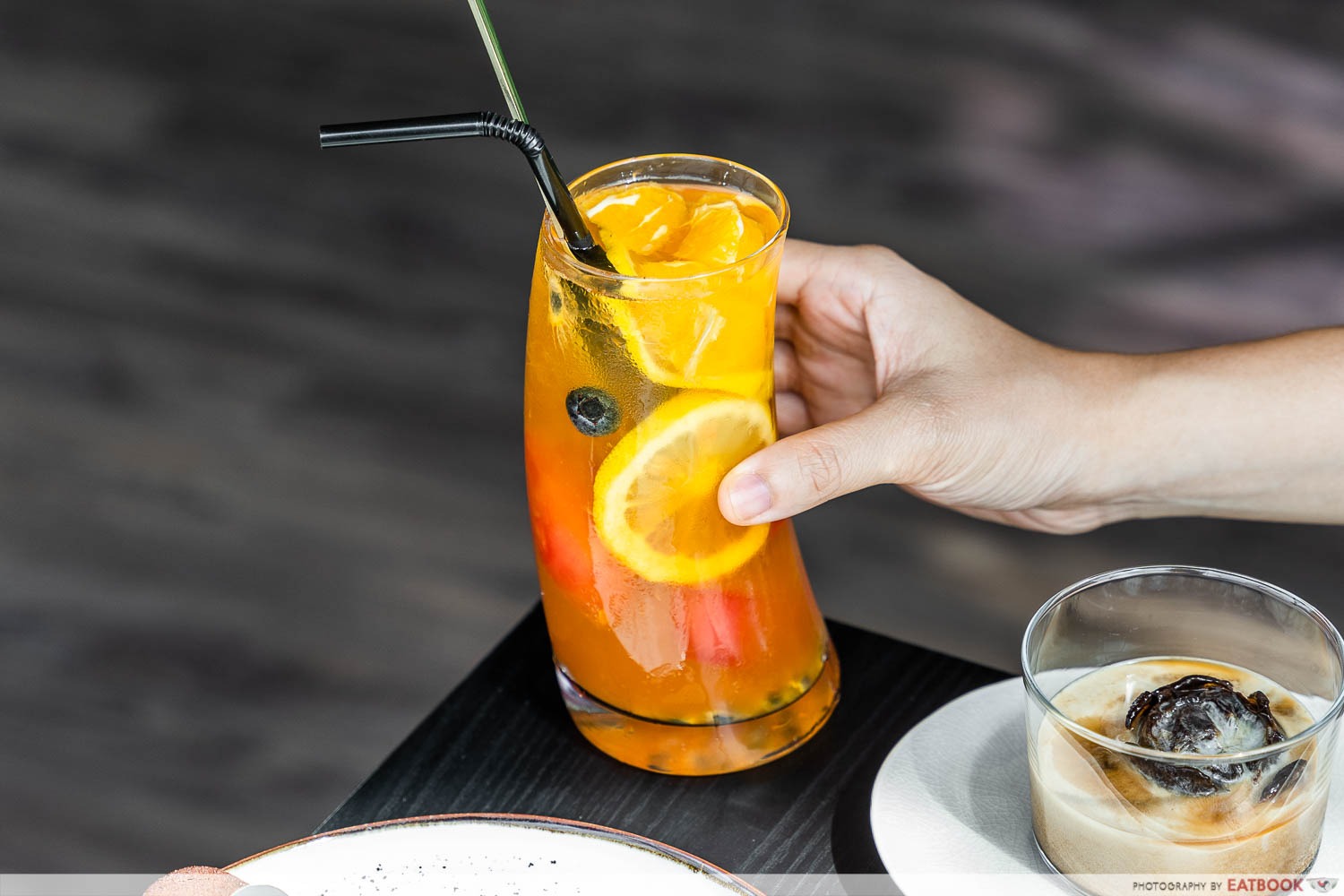 Cut through all that richness, while getting your daily dose of vitamins, with an order of Fruit Tea (RM16.90/~S$5.50). This light and refreshing beverage comprises freshly brewed tea with cut fruits such as lemon, orange, and frozen watermelon.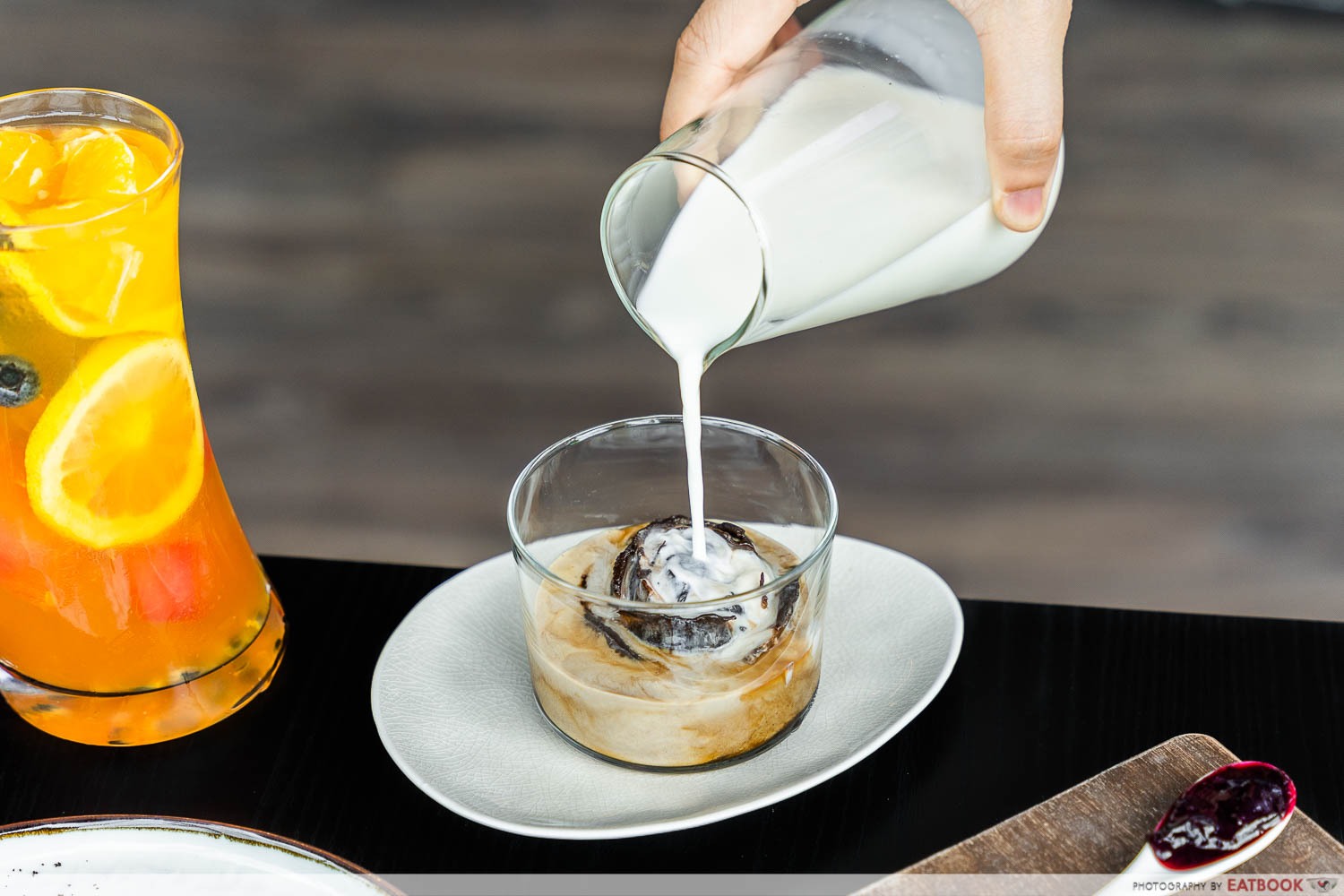 If you're in need of a caffeine boost, Shades of Brown (RM16.90/~S$5.50) is a must-try. This interactive form of iced latte comes with frozen espresso in the shape of a rose, and milk on the side so you can customise the level of creaminess in your drink.
For more sweet treats in JB, check out M Patisserie, which offers a value-for-money afternoon tea set at S$15 for two. Otherwise, head to our guide to the best cafes in JB for the full scoop, including a rustic garden-themed cafe and a Japanese-inspired coffee spot near the customs.
Address: 8, Jalan Ekoperniagaan 2/7, Taman Ekoperniagaan, 81100 Johor Bahru, Johor, Malaysia
Opening hours: Tue-Sun 11am to 7pm
Tel: +60 12-679 6554
Website
Plantherapy is not a halal-certified eatery.
15 Johor Bahru Cafes Near Customs, Including A Concrete Cafe And A Hidden Glasshouse Dessert Spot
Photos taken by Tan Zi Hui.