Yakult BBT and grape boba at Playmade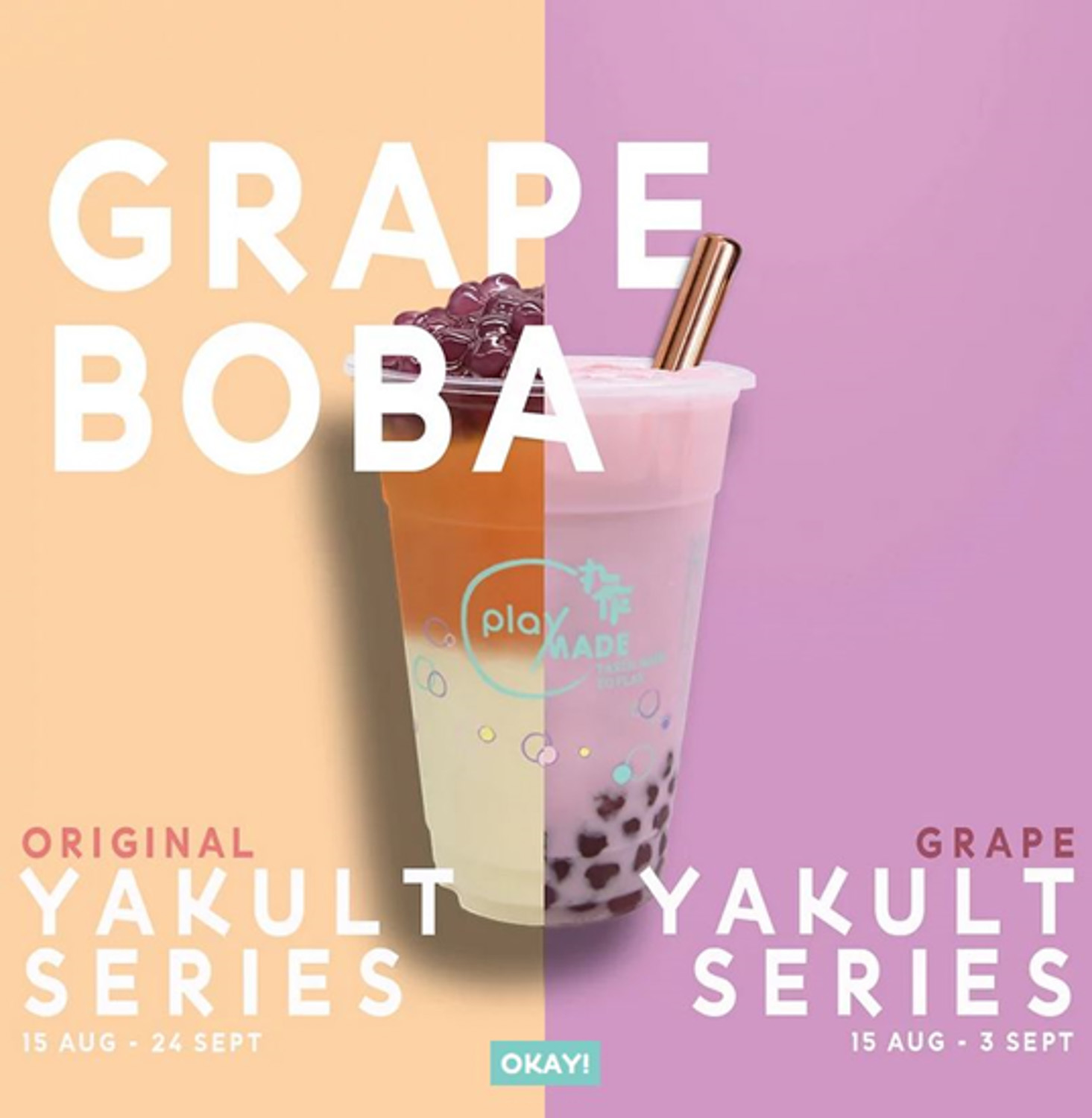 Image credit: Playmade Singapore
It hasn't been that long since Playmade released their seasonal watermelon series. For those of you who missed out on that range of refreshing drinks, Playmade now has a new limited-edition selection of Yakult-based drinks to quench your thirst with.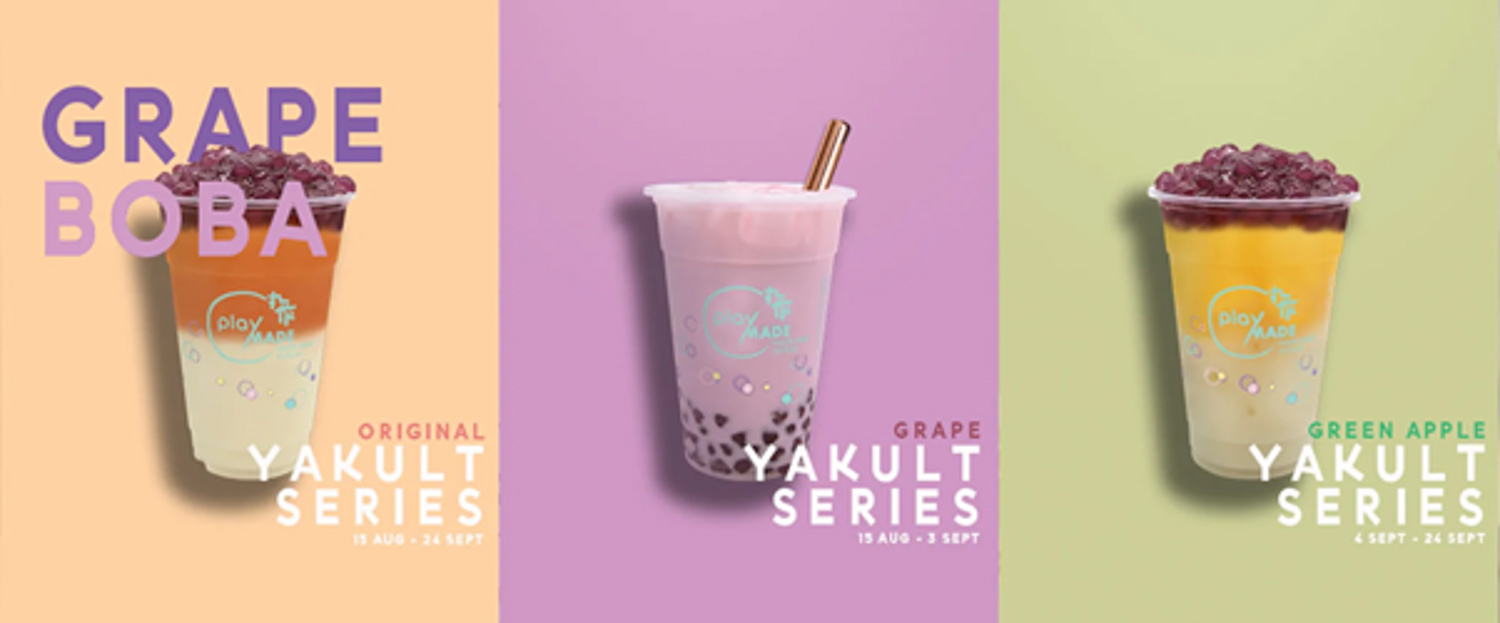 Image credit: Playmade Singapore
If you remember how we used to choose between the four flavours in a single row of Yakult, Playmade brings the same flavours and experience with their new series of drinks, allowing you to pick your favourite Yakult flavour in a BBT.
The Grape Yakult Series will be available from 15 August 2020 to 3 September 2020.
If you're like me and always rush for the red-capped Yakult, the Original Yakult Series will be available from 15 August 2020 to 24 September 2020.
Lastly, the Green Apple Yakult Series will also be up for grabs from 4 September 2020 to 24 September 2020.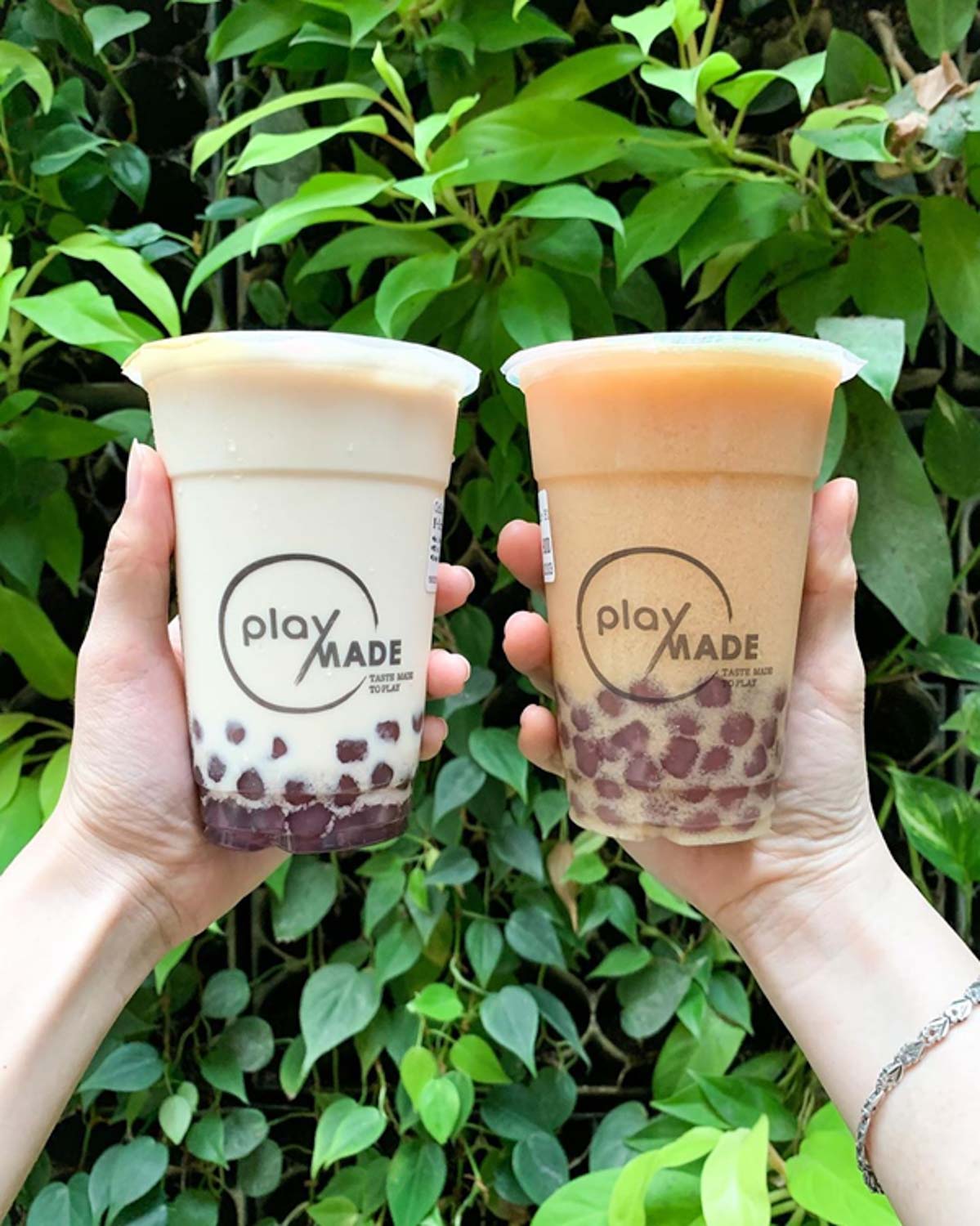 Image credit: @feliciaaeatss
Simply pick your preferred Yakult series and select your choice of tea to get your BBT fix infused with the familiar taste of childhood. Since Yakult is already sweetened, you can expect a drink that will satisfy your sugar cravings.
Those who appreciate the flavour of Playmade's original tea series can consider ordering the Yakult Black Tea (from $3.80) or the Yakult Jasmine Green Tea (from $3.80).
You can also get your fix of milk tea with a Yakult twist with the Yakult Taiwan Milk Tea (from $4.50) or Yakult Green Milk Tea (from $4.50). More adventurous BBT fans can get the Honey Yakult Green Tea (from $4.60) as well.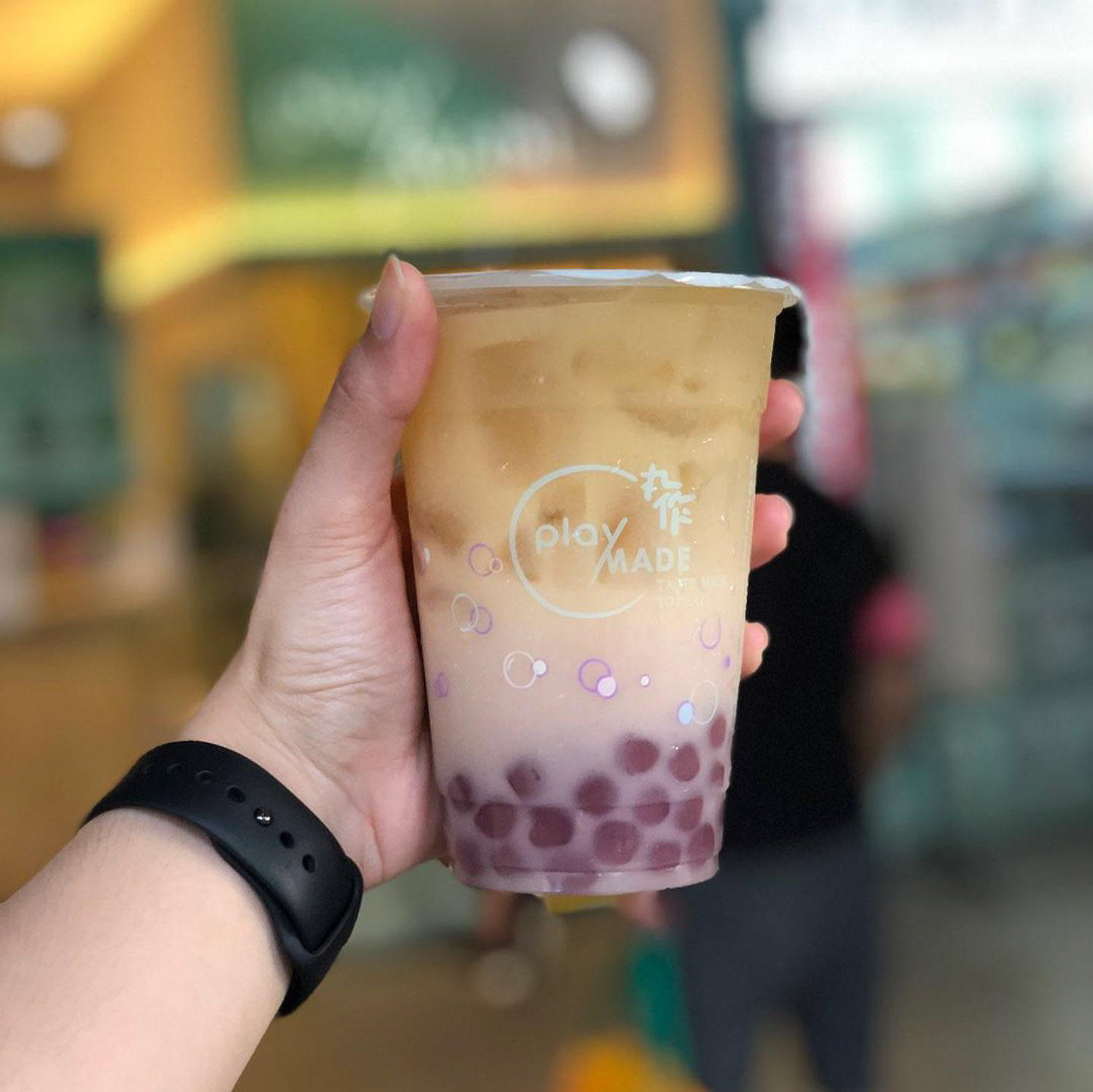 Image credit: @feedusfood_
It's not a Playmade seasonal drink without special pearls. Along with their Yakult series, Playmade will also be releasing a brand-new Grape Boba (from $0.90), to add on to your BBT. Expect gummy and chewy pearls reminiscent of grape-flavoured Hi-Chew candy, bringing yet another nostalgic twist to your BBT.
For more interesting BBT releases, do also check out U-Cha's Dinosaur Egg Bubble Tea as well as HEYTEA's Milo Bubble Tea.