HEYTEA has new Milo bubble tea and sundae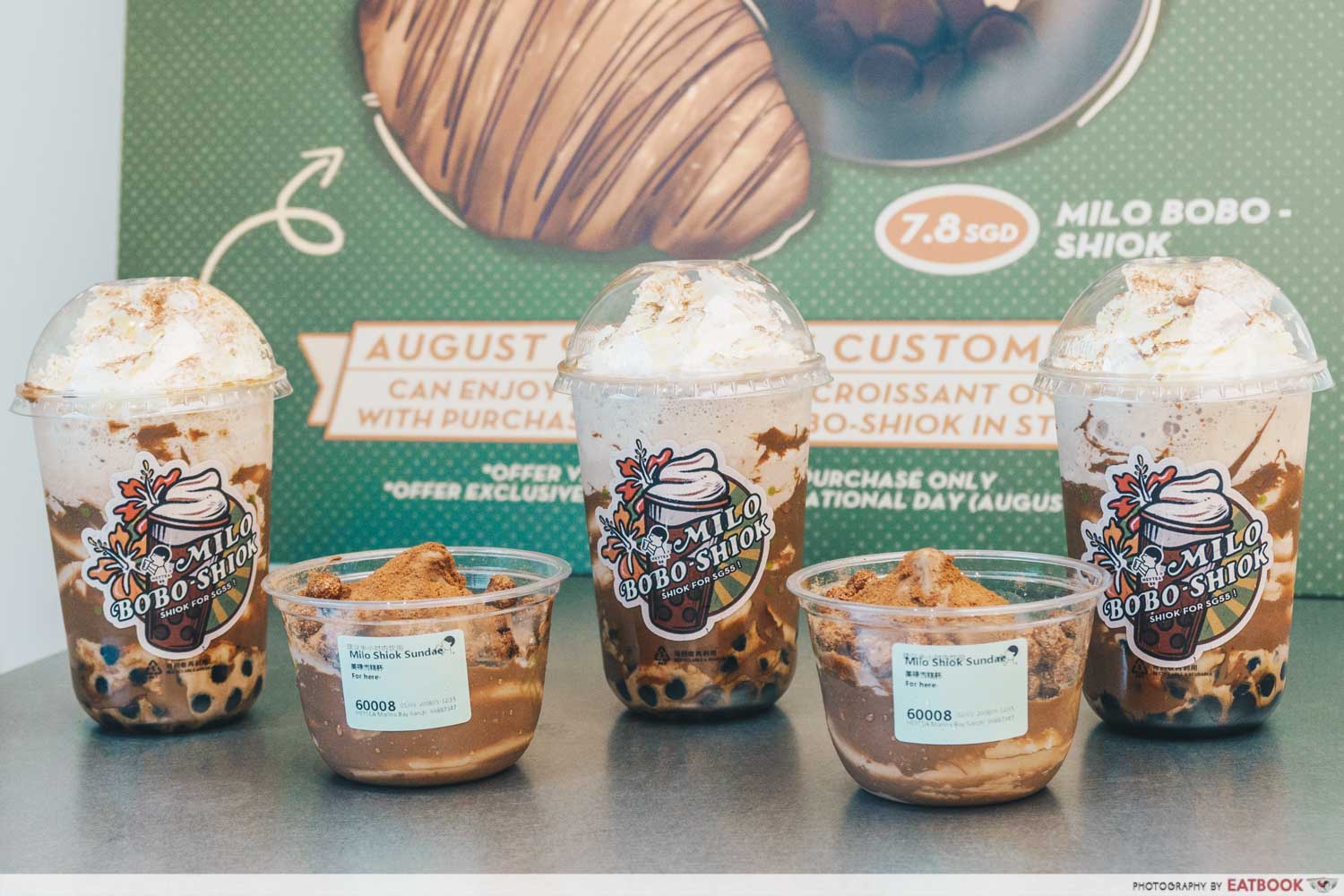 Crowned as the originators of cheese tea, HEYTEA is introducing two exclusive treats in commemoration of National Day, featuring one of Singapore's iconic flavours. If you crave for Milo just as much as I do, keep your eyes peeled for their new Milo bubble tea and sundae that will be released at all their outlets on 7 August 2020.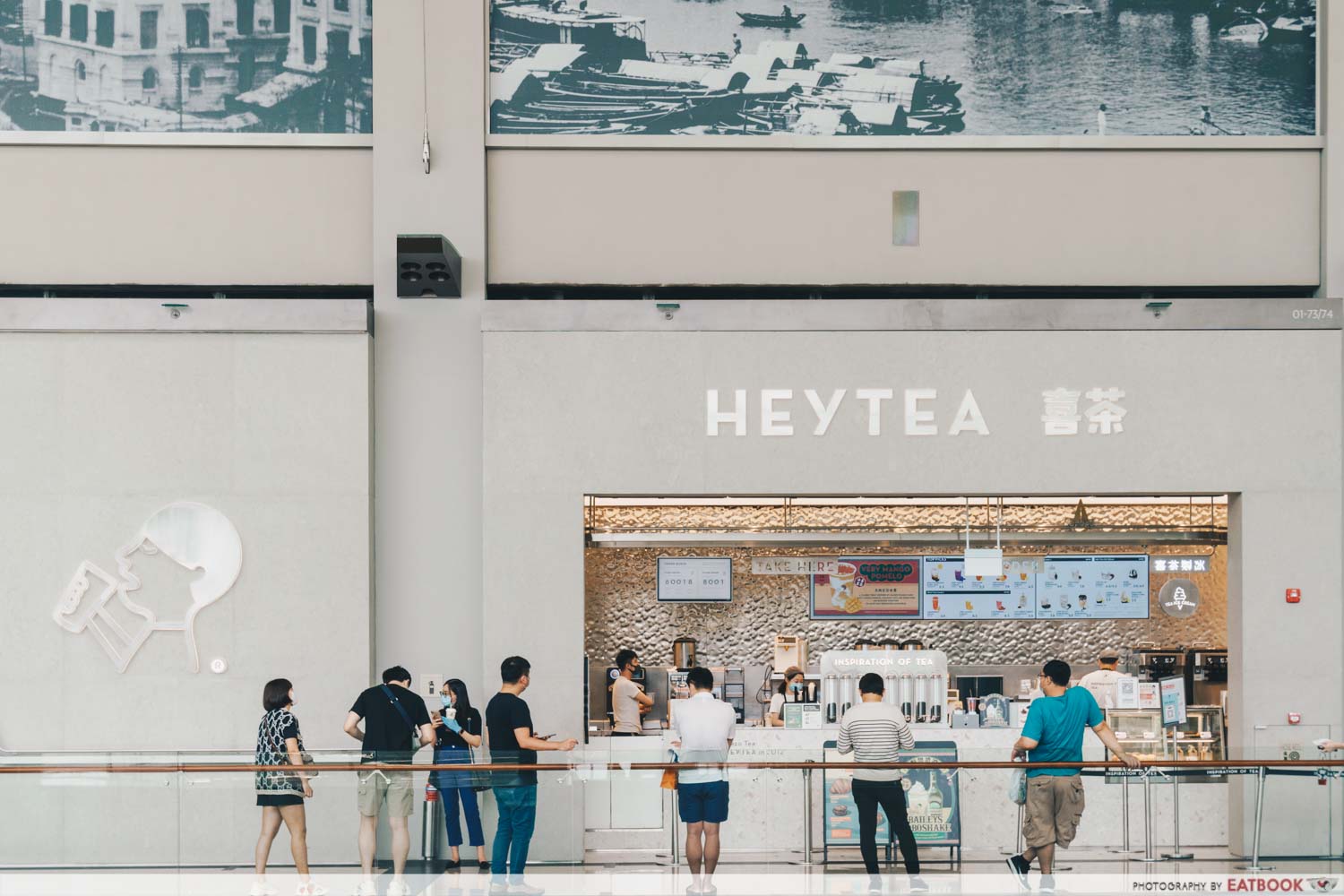 HEYTEA has always been known for their premium ingredients and high-quality tea products. They offer an array of flavours, both conventional and eccentric ones, that have always been well-received. This time, they are planning to roll out new offerings with nostalgic flavours inspired by Singapore's quintessential breakfast drink.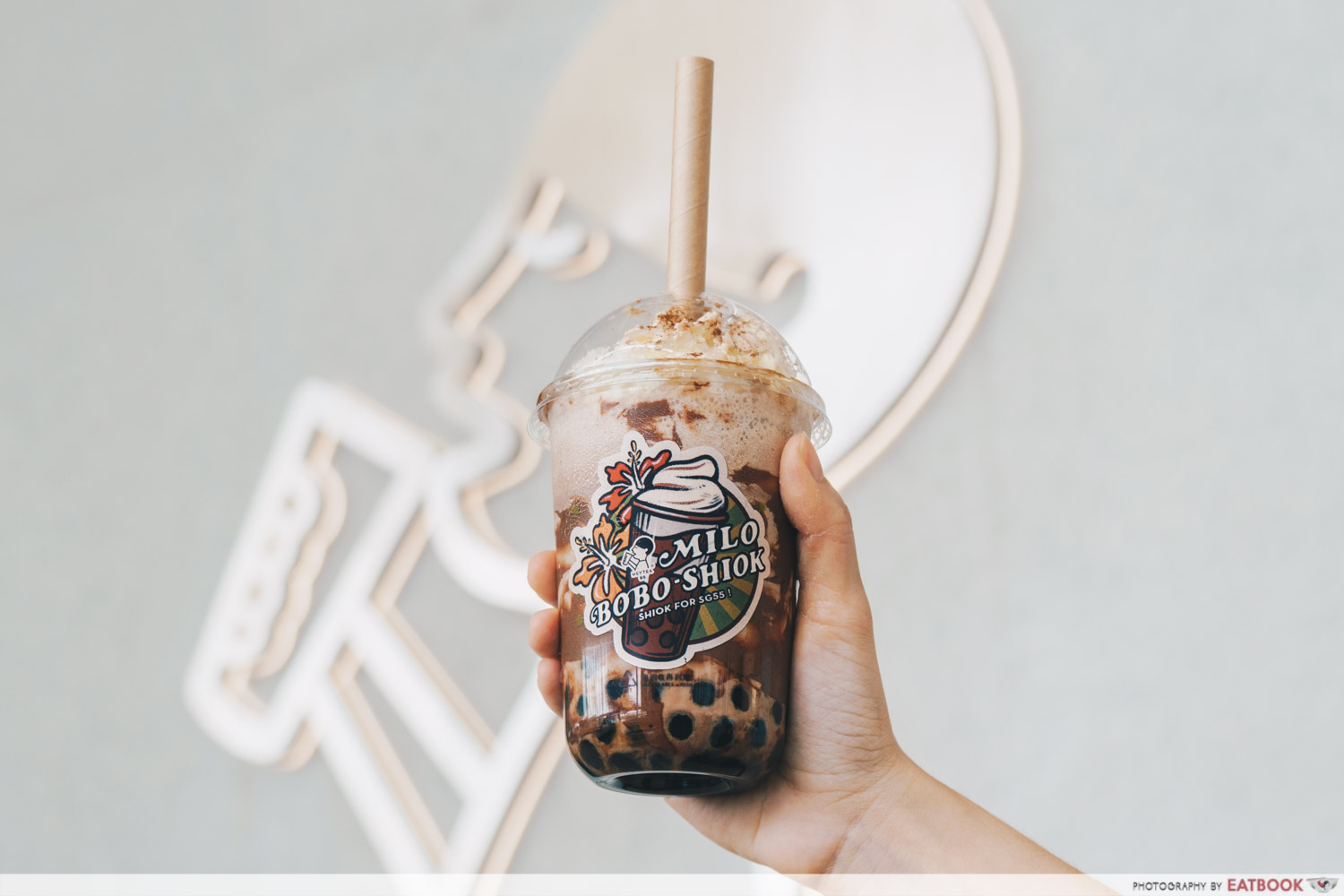 The Milo Bobo-Shiok ($7.80) has a blended Milo base accompanied with cocoa, brown sugar boba, and whipped cream. This decadent drink has a malt chocolate sweetness, with a familiar tinge of oat that will take you back to your childhood.
Resembling a thirst-quenching milkshake, this Milo bubble tea would definitely make an aesthetic addition to your Instagram Stories.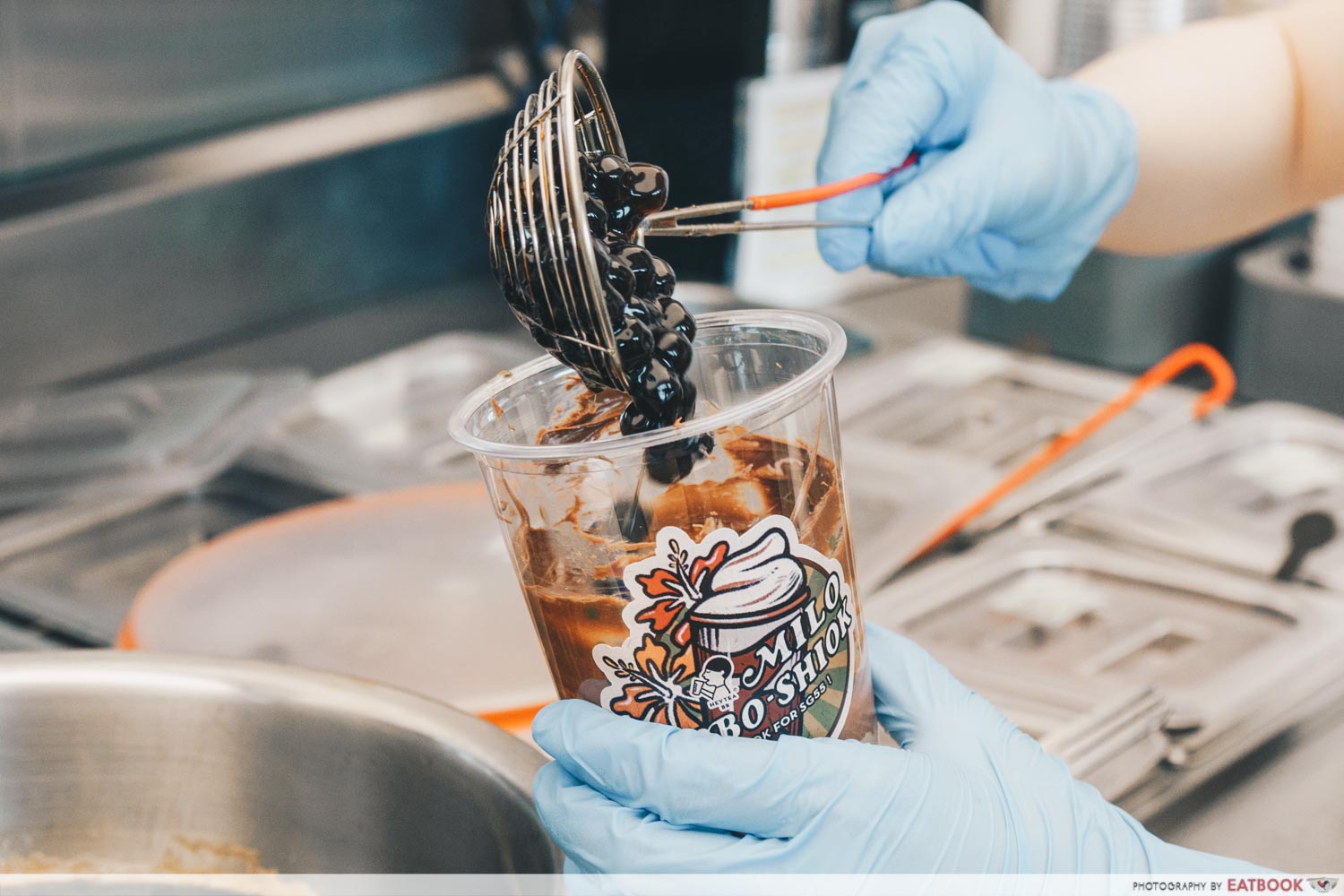 A generous spoonful of brown sugar boba is also added to the drink for a delightful chewy element. Despite having a couple of sugary components, the drink has a well-rounded balance of sweetness.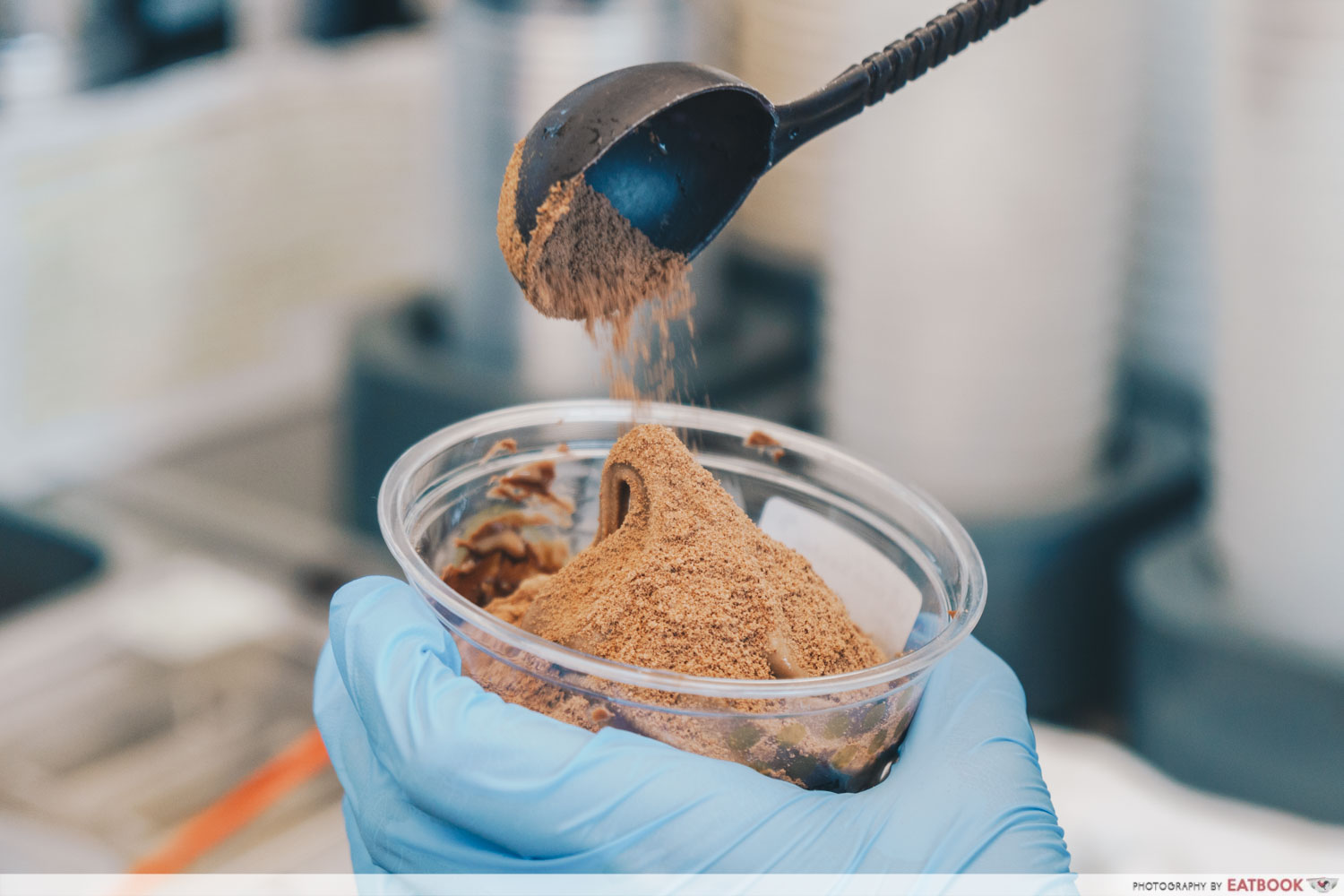 You may also opt for their Milo-Shiok Sundae Mini ($4.30) if you have a hankering for something sweet. Unlike the Milo bubble tea, this smooth and creamy soft-serve has a predominantly milky flavour and is dredged with an avalanche of Milo powder on top.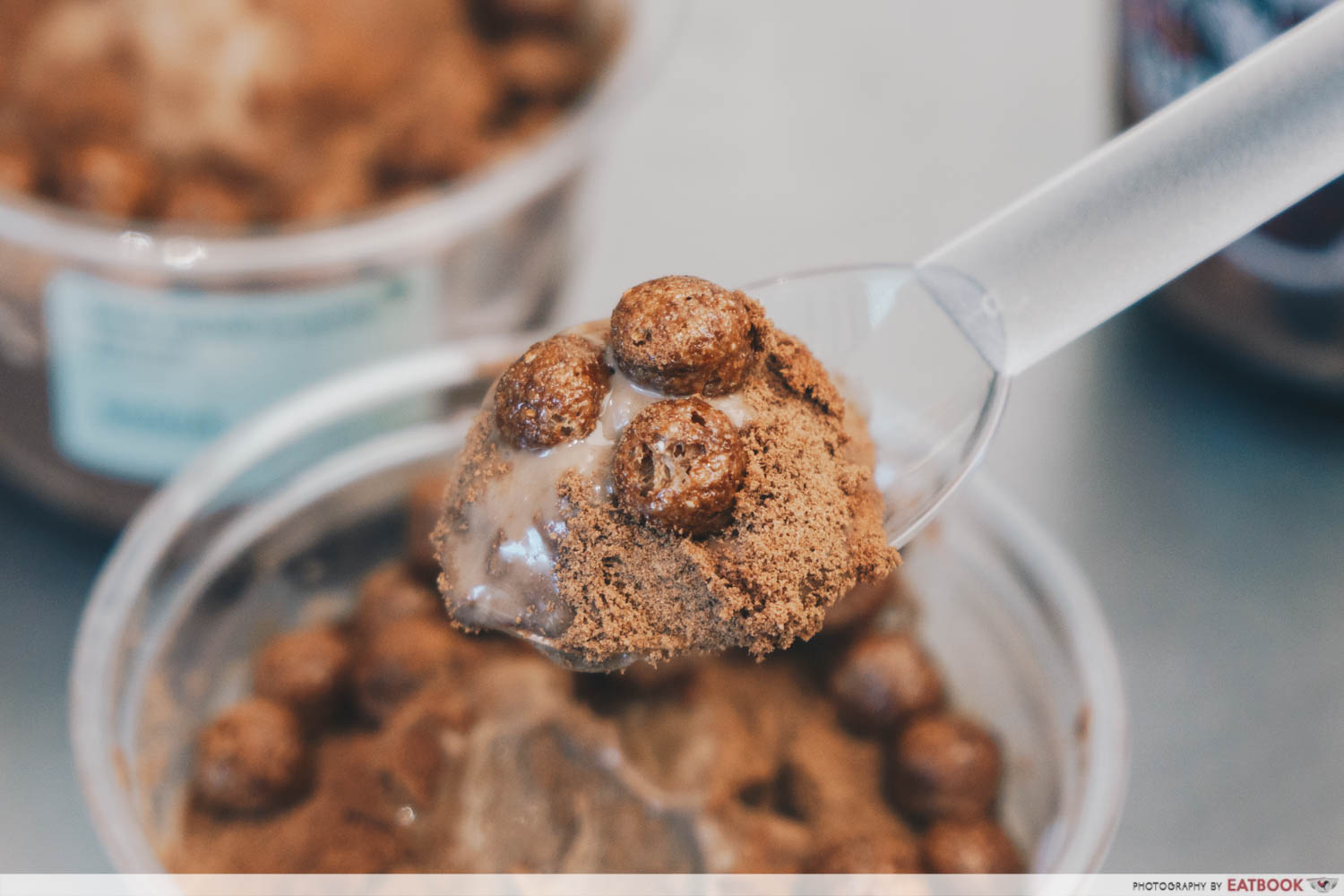 My favourite part of this has got to be the Milo cereal that is sprinkled over the sundae. It provides a crunchy texture and helps emphasise the overall cocoa flavour.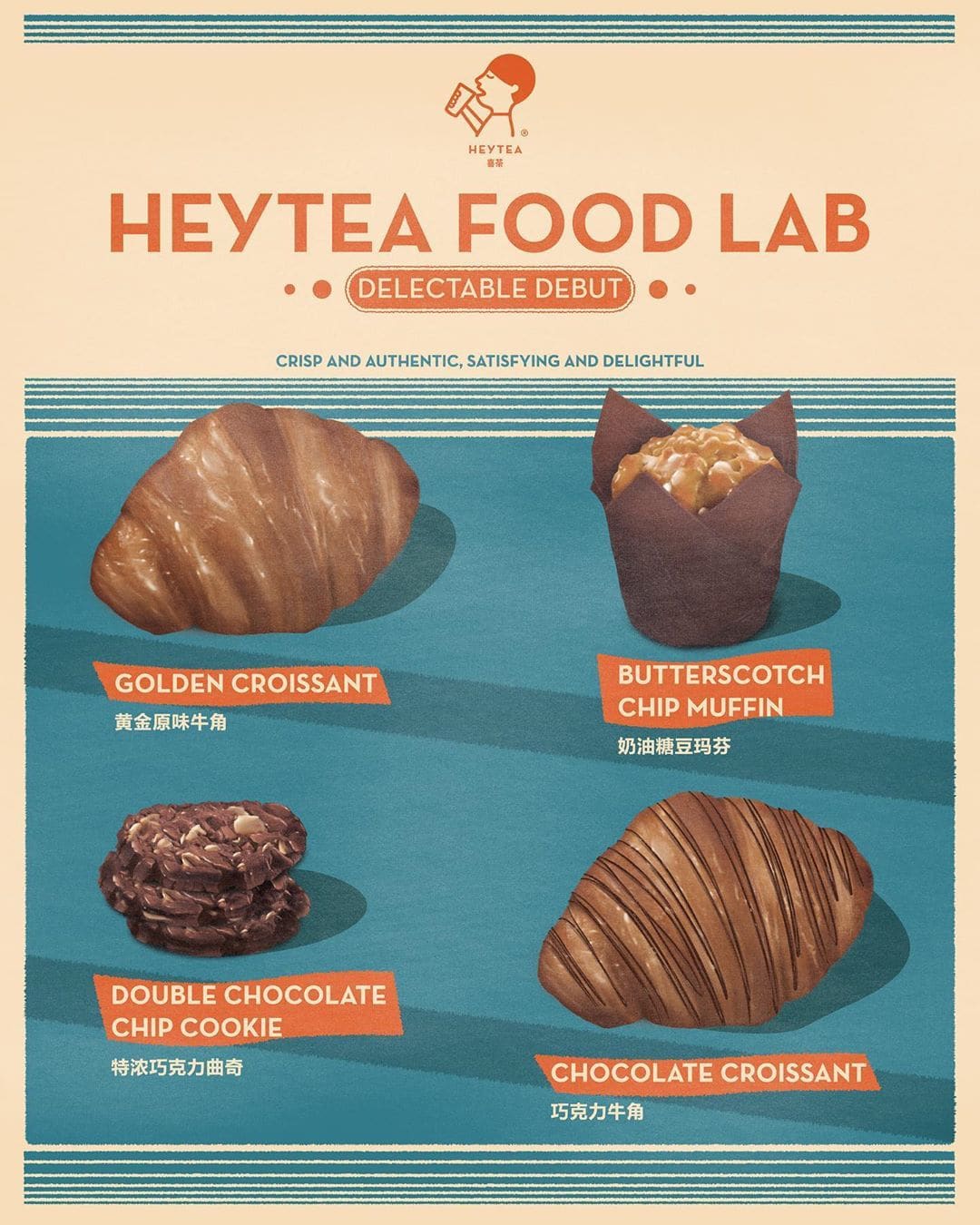 Image credit: HEYTEA
Furthermore, HEYTEA will be offering free Chocolate Croissants (U.P $4.20 each) to the first 55 customers who purchase a Milo Bobo-Shiok at each outlet on 9 August. Do follow their Instagram and Facebook to find out more about the giveaway. 
New Baileys Boboshake Alcoholic Bubble Tea by Heytea And Baileys Irish Cream
Apart from their Milo series, don't miss their popular Bailey's Boboshake ($9.90). This daring alcoholic beverage infuses Bailey's classic liqueur with Ceylon black milk tea and taro boba. If you're one who appreciates innovative concoctions, be sure to grab this fast as it will be discontinued soon. 
JLD Dragon Has A 1.5L Bubble Tea Tower From $10.80 That Feeds Five BBT Lovers 
For more BBT options, do check out the 1.5 litre bubble tea tower at JLD Dragon or the Red Velvet Milk Tea at LiHO. 
LiHO Will Have Red Velvet Milk Tea With White Chocolate From 24 Jul 2020
This was a media tasting at HEYTEA.
Photos taken by Hay Thi.