Cute Pusheen cookbook with themed mini doughnuts, cookies, and more recipes
Home baker Susanne Ng, whose Instagram feed of adorable Sanrio confectioneries took the world by storm in 2017, has recently published her first cookbook. 'Let's Bake! A Pusheen Cookbook' allows cat lovers and Pusheen fans everywhere to recreate her charming masterpieces at home.
The cookbook, co-written by Pusheen's creator Claire Belton, celebrates the chubby kitty's 10th anniversary, and Pusheen's boundless love for treats. It features 40 recipes for sweet and savoury snacks, and every single creation is either Pusheen-shaped or features Pusheen's or her friends' faces.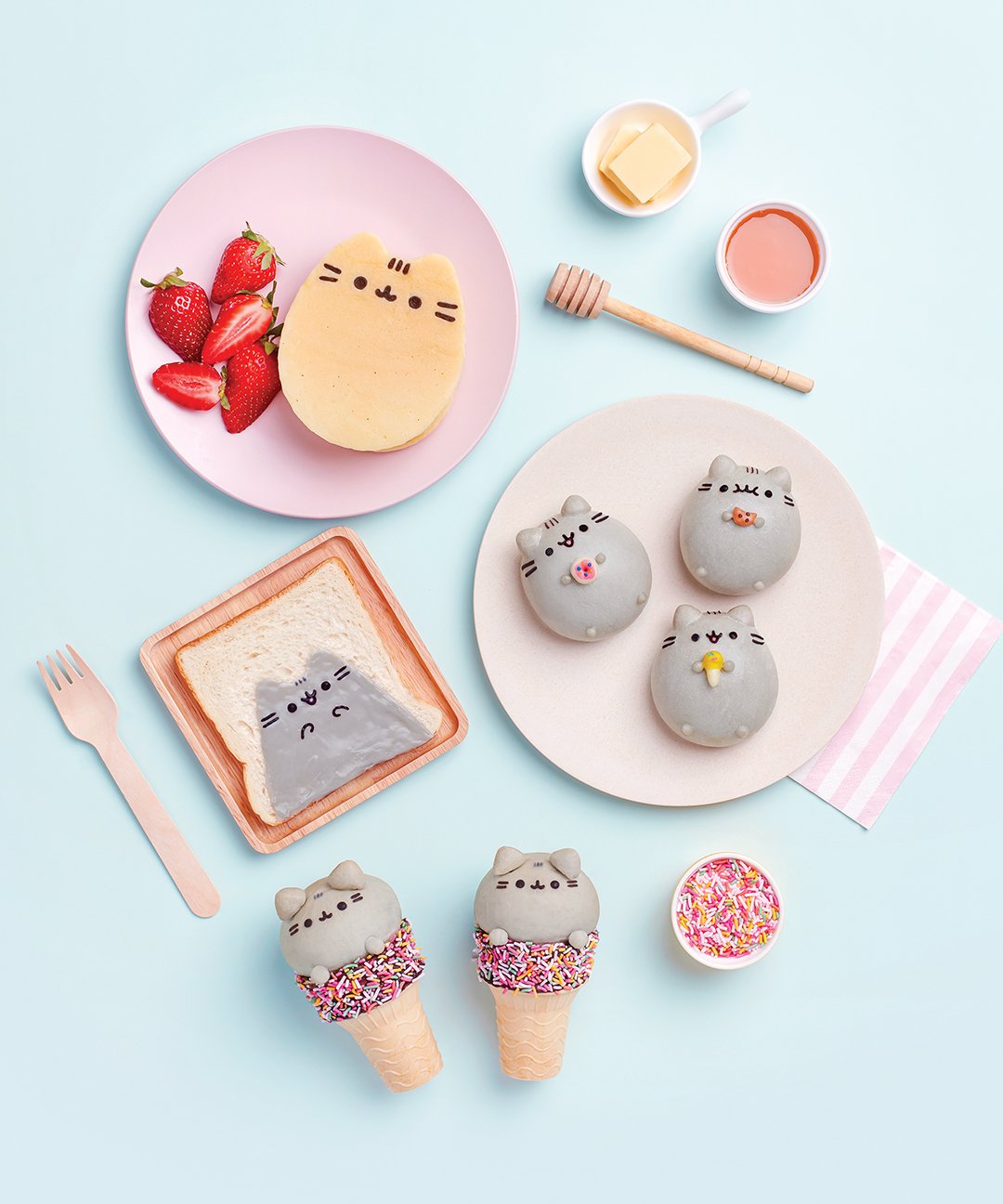 Image credit: Pusheen
There are recipes for home cooks of all levels, ranging from basic ones for beginners to challenging projects for advanced bakers. These are clearly indicated at the start of each recipe, so you won't be taking on an unexpected challenge.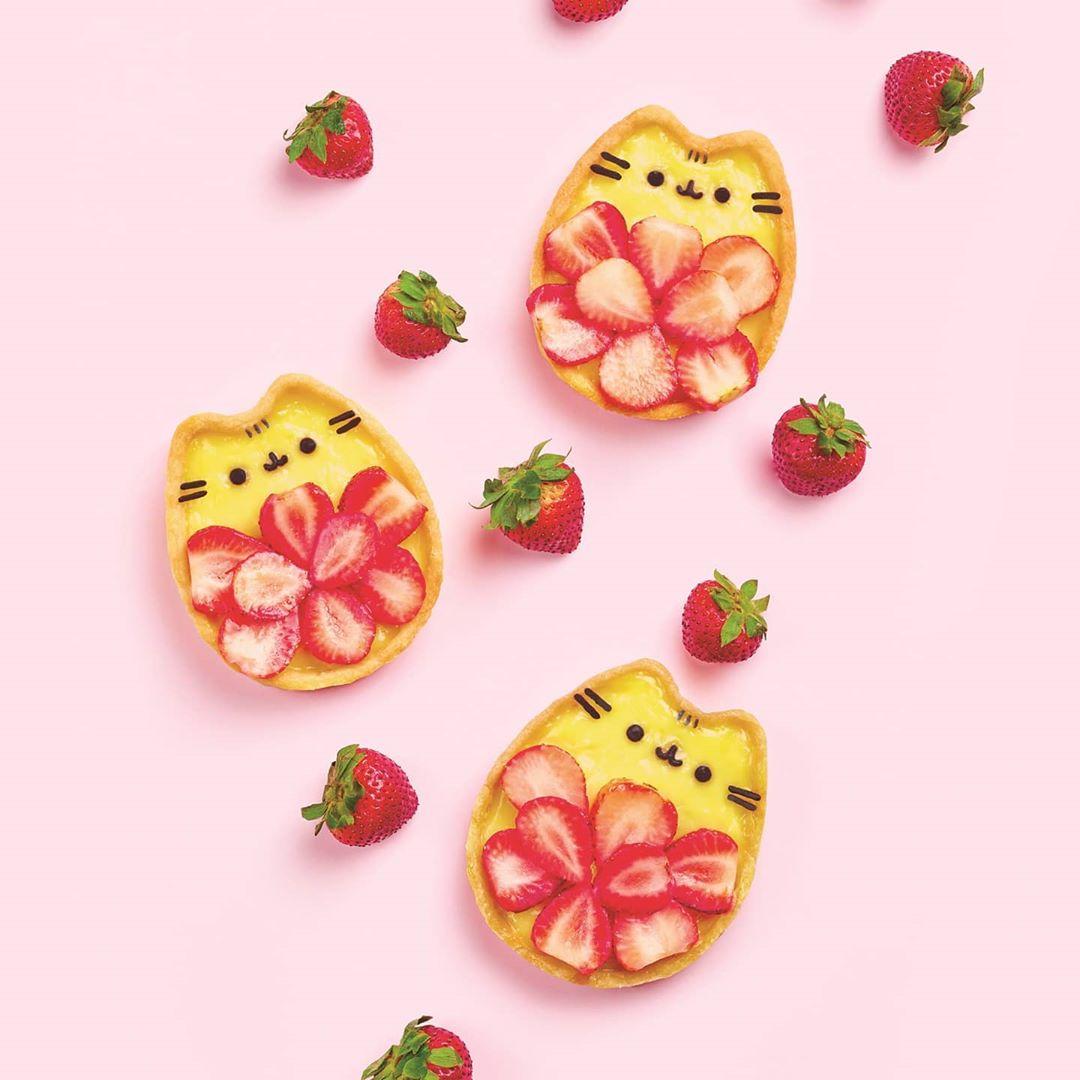 Image credit: @suzanne.decochiffon
Handily organised into five sections ─ Cookies & Sweets, Desserts, Pastries, Cakes, and Breads & Breakfasts ─ there are also handy, full-sized Pusheen templates at the back of the book. Trace these templates on food-safe plastic and use them to shape or cut out your cookies and treats for maximum cuteness.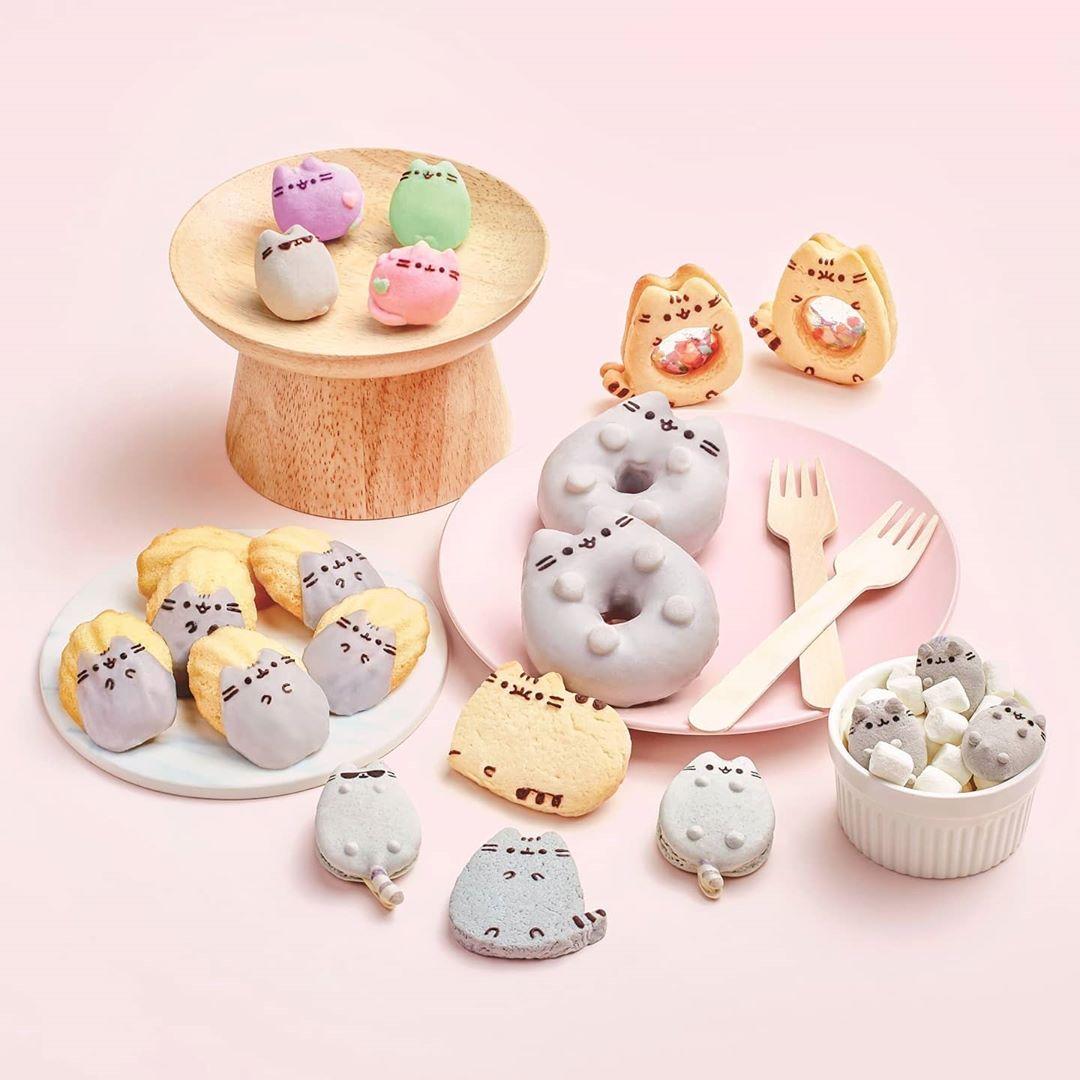 Image credit: @suzanne.decochiffon
Pictured above are Suzanne's favourite recipes from the cookbook (clockwise from top-left): Pusheen 3D German cookies, Pusheen Shaker Cookies, Pusheen Donuts, Pusheen Marshmallows, Pusheen Macarons with White Chocolate Ganache, Pusheen Butter Cookies, and Pusheen Madeleines.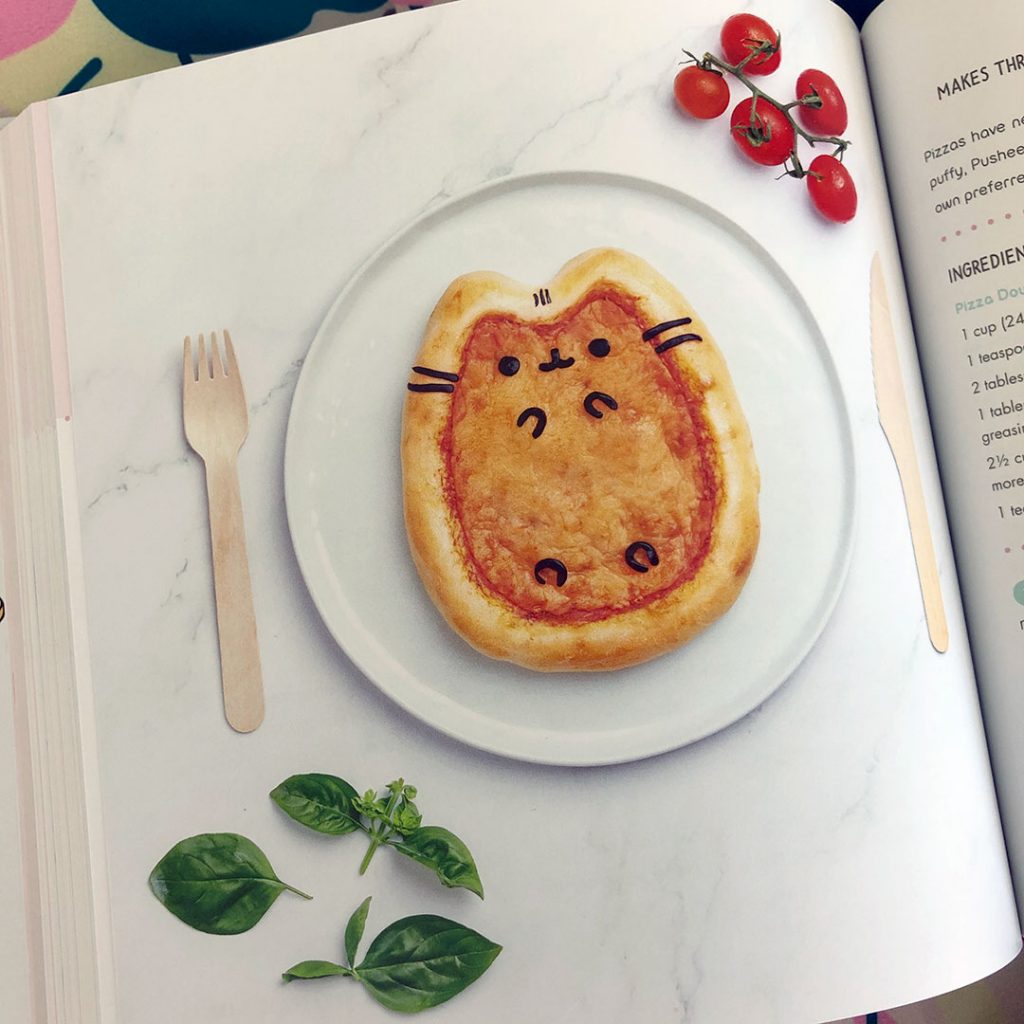 Image credit: Super Cute Kawaii
Joining the pages of almost-too-adorable-to-eat creations is this Pusheen Pizza. With no fussy toppings except cheese, and looking so enticing, it could potentially win the hearts of picky little eaters, so it's perfect for family meals.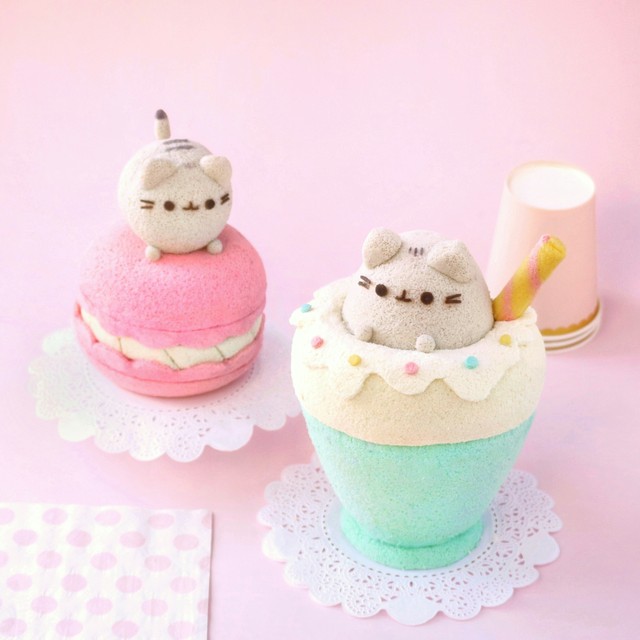 Image credit: Pusheen
The cookbook is available for sale in Singapore at Popular Bookstores and Books Kinokuniya at $26.50, or on Books Depository at $26.11.
Gudetama x Bad Badtz-Maru Pop-Up Cafe To Open At Bugis From 30 Jul To 1 Nov 2020
On the other hand, the Gudetama x Bad Badtz-Maru pop-up cafe is now on in Bugis, so head there if you want a full themed experience.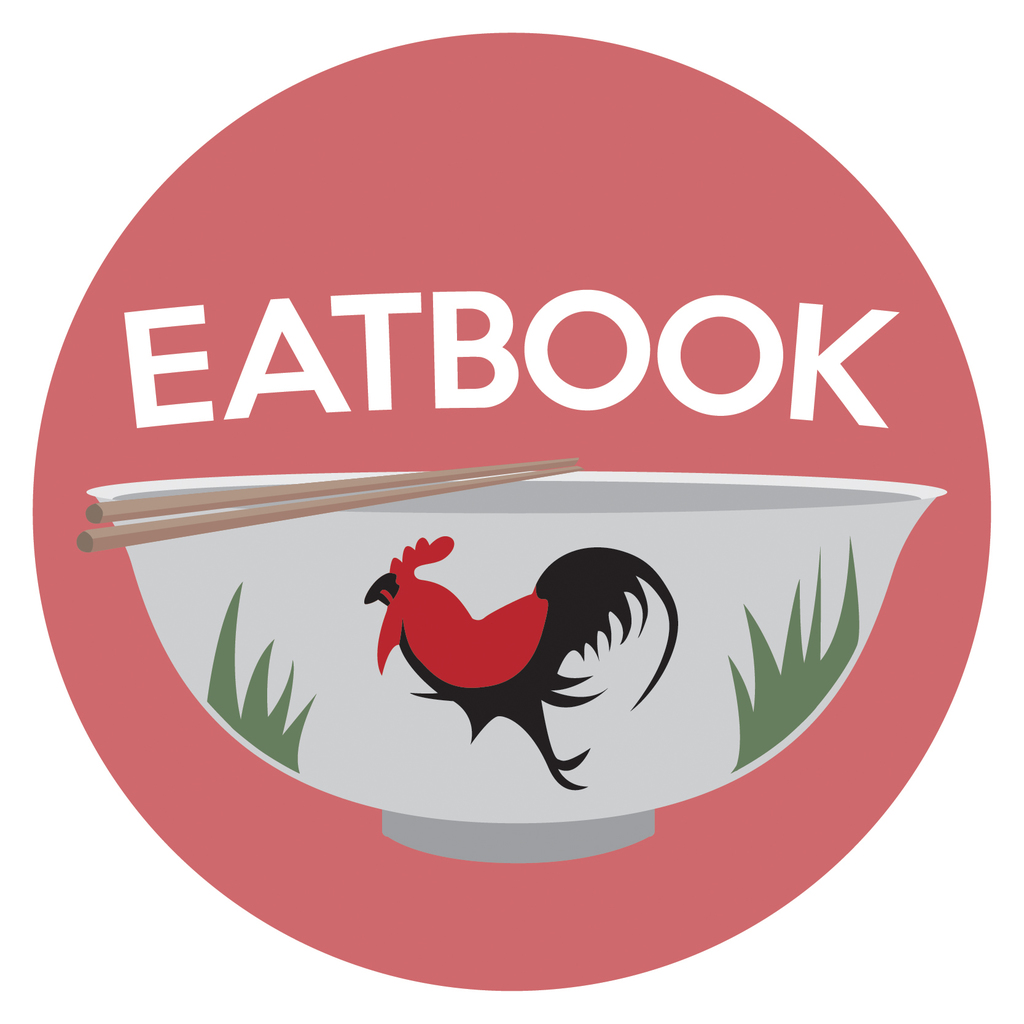 Drop us your email so you won't miss the latest news.