Qoo10 1.1 Monster Sale has CNY deals
Chinese New Year is held from 22 January 2023, but if you're saddled with both ang pow giving and reunion dinner hosting, the festive period can be quite the pinch. Plan your shopping ahead and save big by taking advantage of the early bird promos happening early in the month, including Qoo10's 1.1 Monster Sale.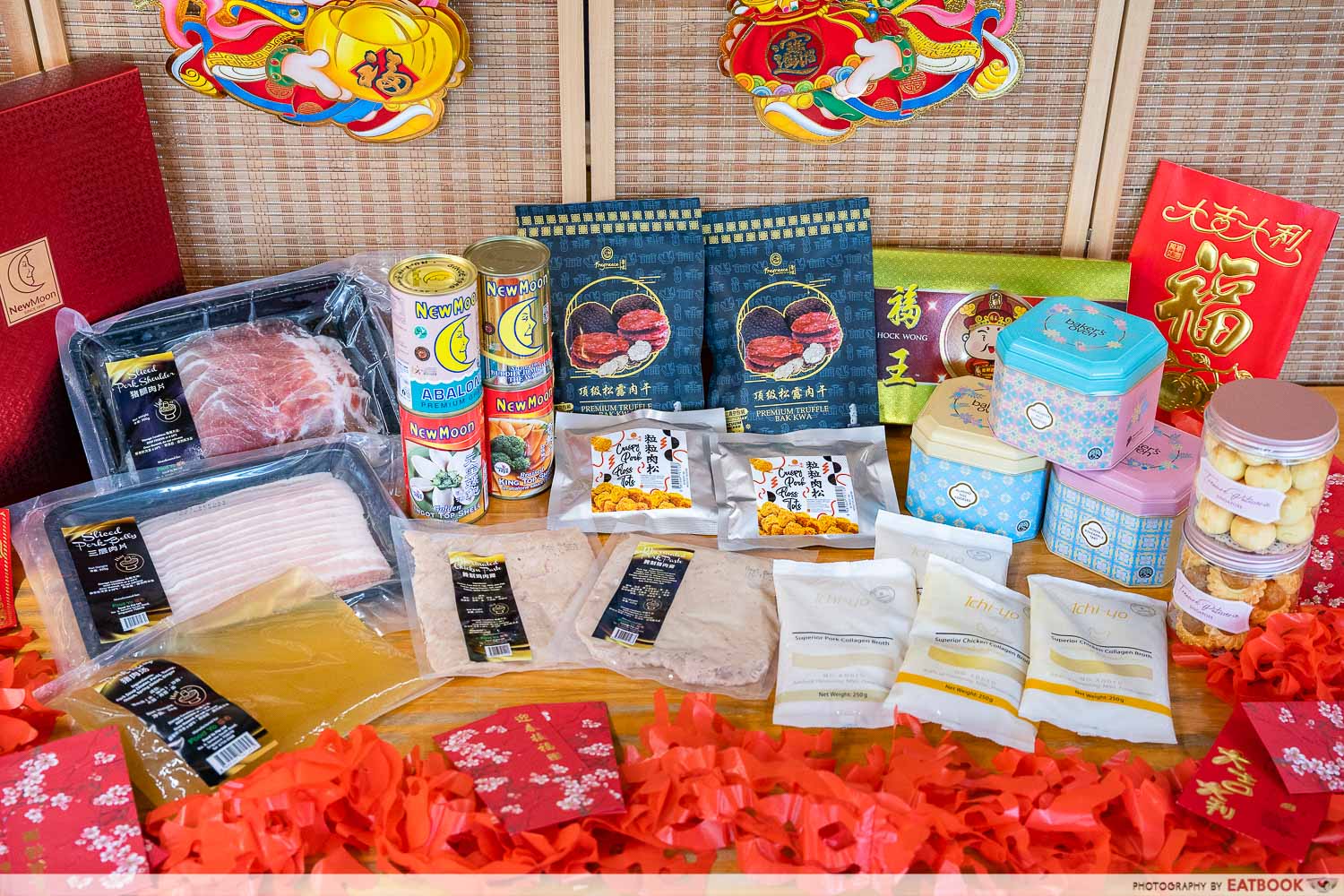 Happening from 1 January to 10 January, the sale promises the best Daily and Time Sale Deals exclusively marked down for the festive period. Enjoy coupon savings of up to 20% off your CNY goodies, steamboat ingredients, home electronics, and entertainment! On top of that, earn cashback of up to S$30 when you checkout with DBS, GrabPay or Citibank. Get same or next-day delivery on select items as well.
Don't forget to look out for exclusive deals on brands such as New Moon, Fragrance, Emicakes, Baker's Oven, Gin Thye, A-One, Peng Guan Bak Kwa and others, giving you ample opportunity to stock up on goodies, as well as the ingredients you need to prep for reunion dinner. 
To help you along, here are some items to look out for: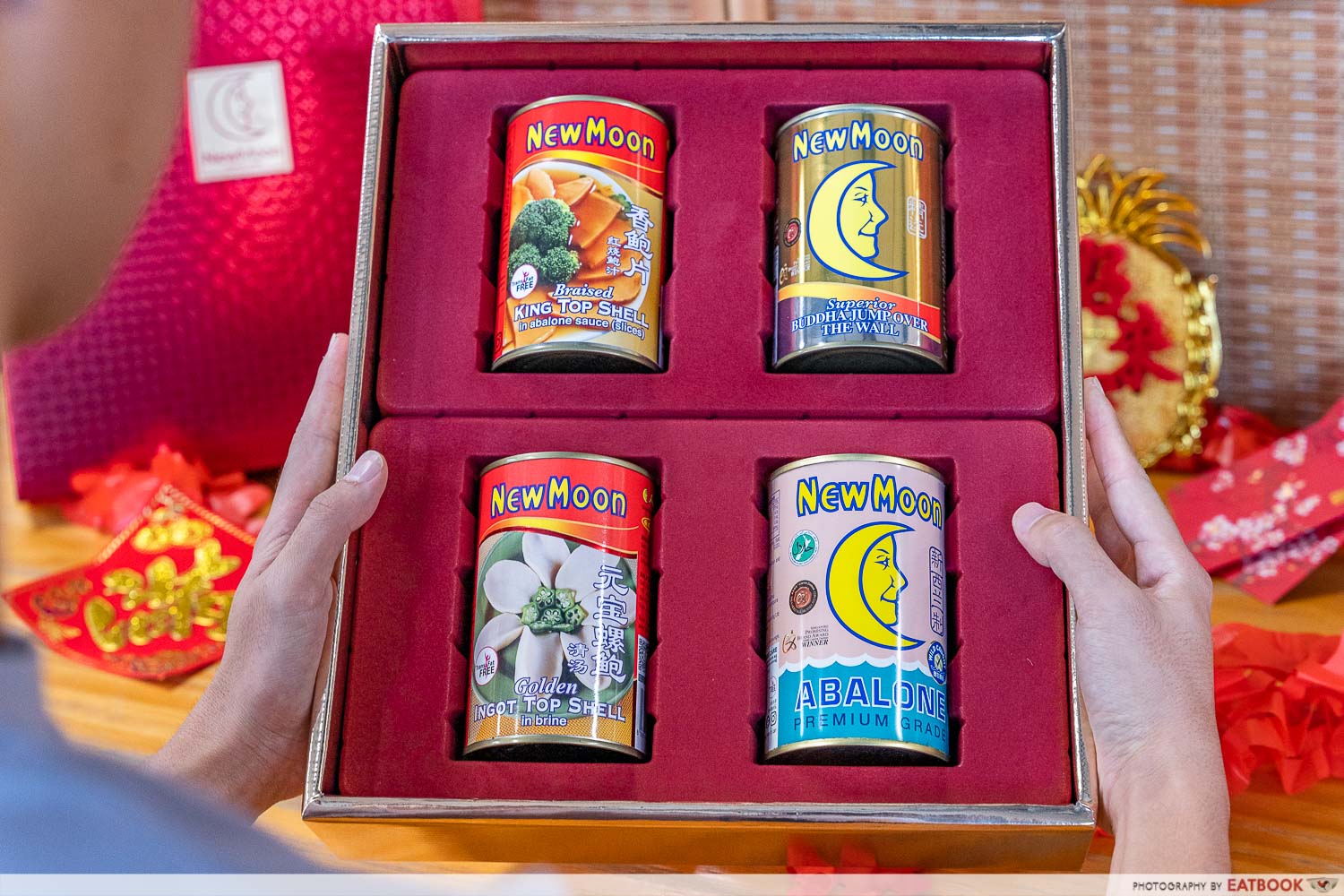 New Moon has an Emerald 4s Gift Set ($78.80) starring four different cans: the brand's bestselling premium grade, wild-caught New Zealand Abalone, one can of Golden Ingot Top Shell In Brine, one can of Braised King Top Shell, and finally, a can of Buddha Jumps Over The Wall. The entire set comes housed in eco-friendly packaging too.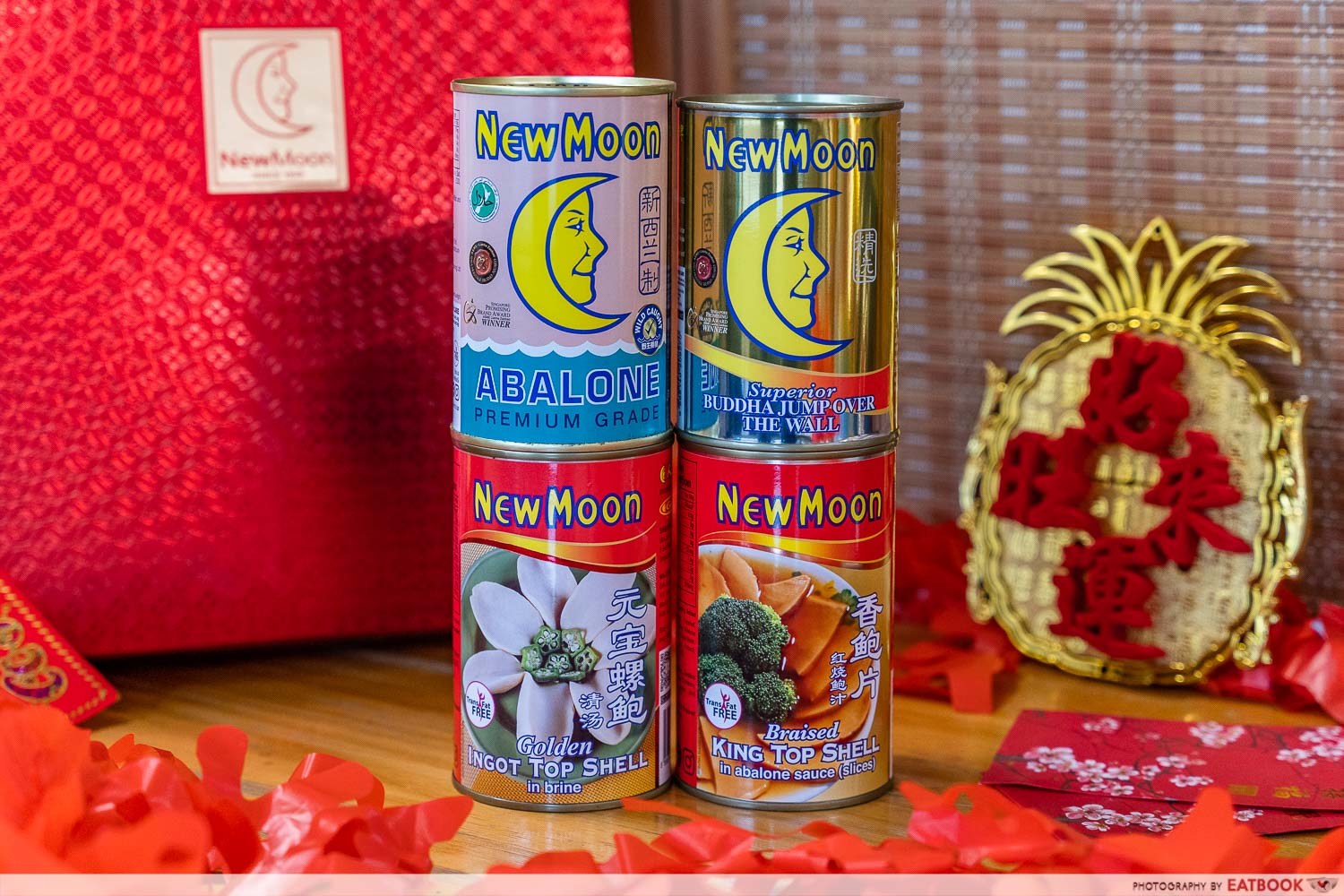 This gift set is great to purchase if you're planning to whip up pencai or other festive stews and stir-fries, but it's also a fantastic token to send to loved ones or clients. Other New Moon gift sets are available as well if you prefer a different combo.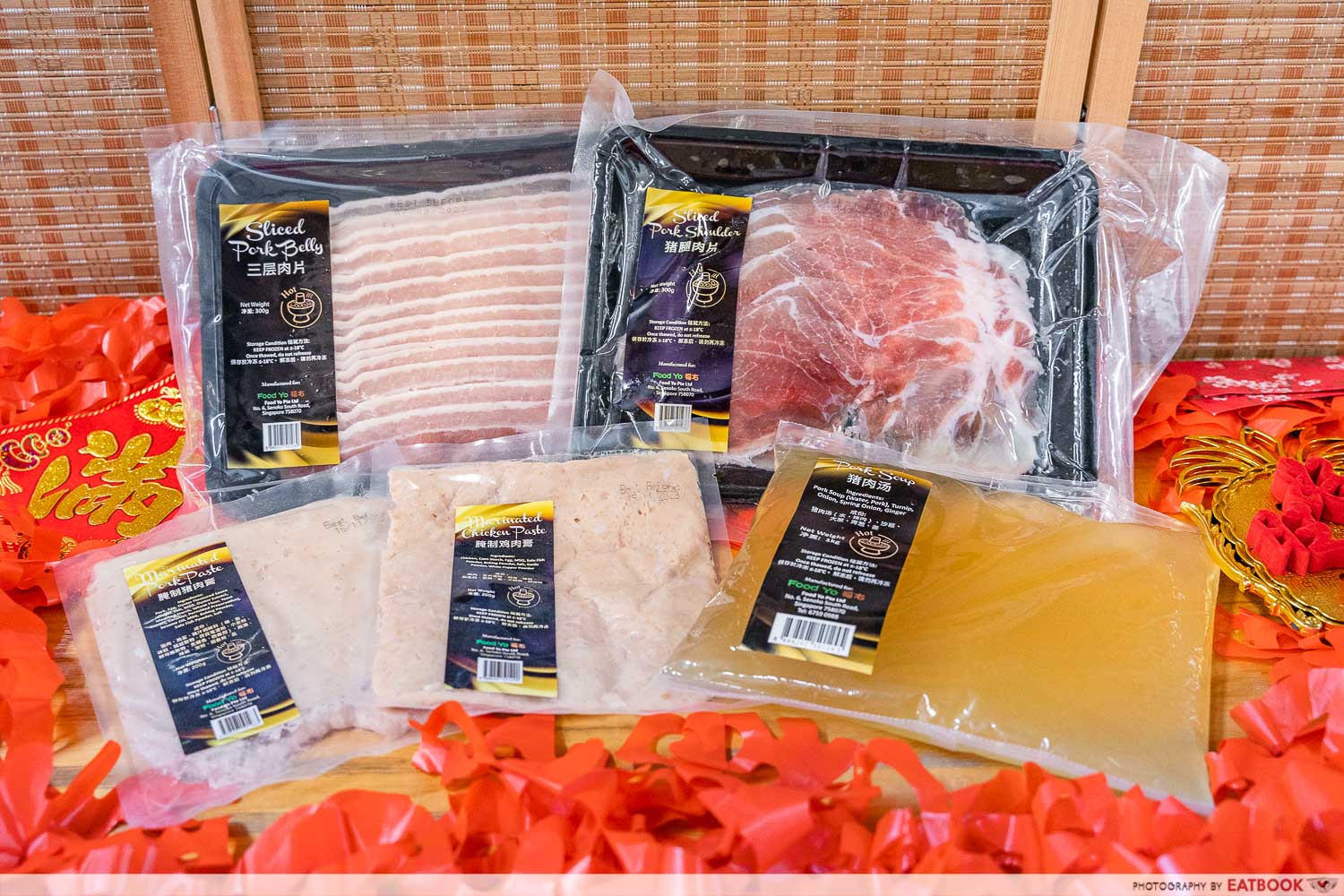 If you've got steamboat reunion dinner plans scheduled, be sure to check out the deal on Foodyo's Steamboat Bundle Family Set. Priced exclusively at $32.60 during the 1.1 Monster Sale, this all-in bundle includes everything you need for a steamboat feast. Overall, you get 3kg of broth and four different types of meat.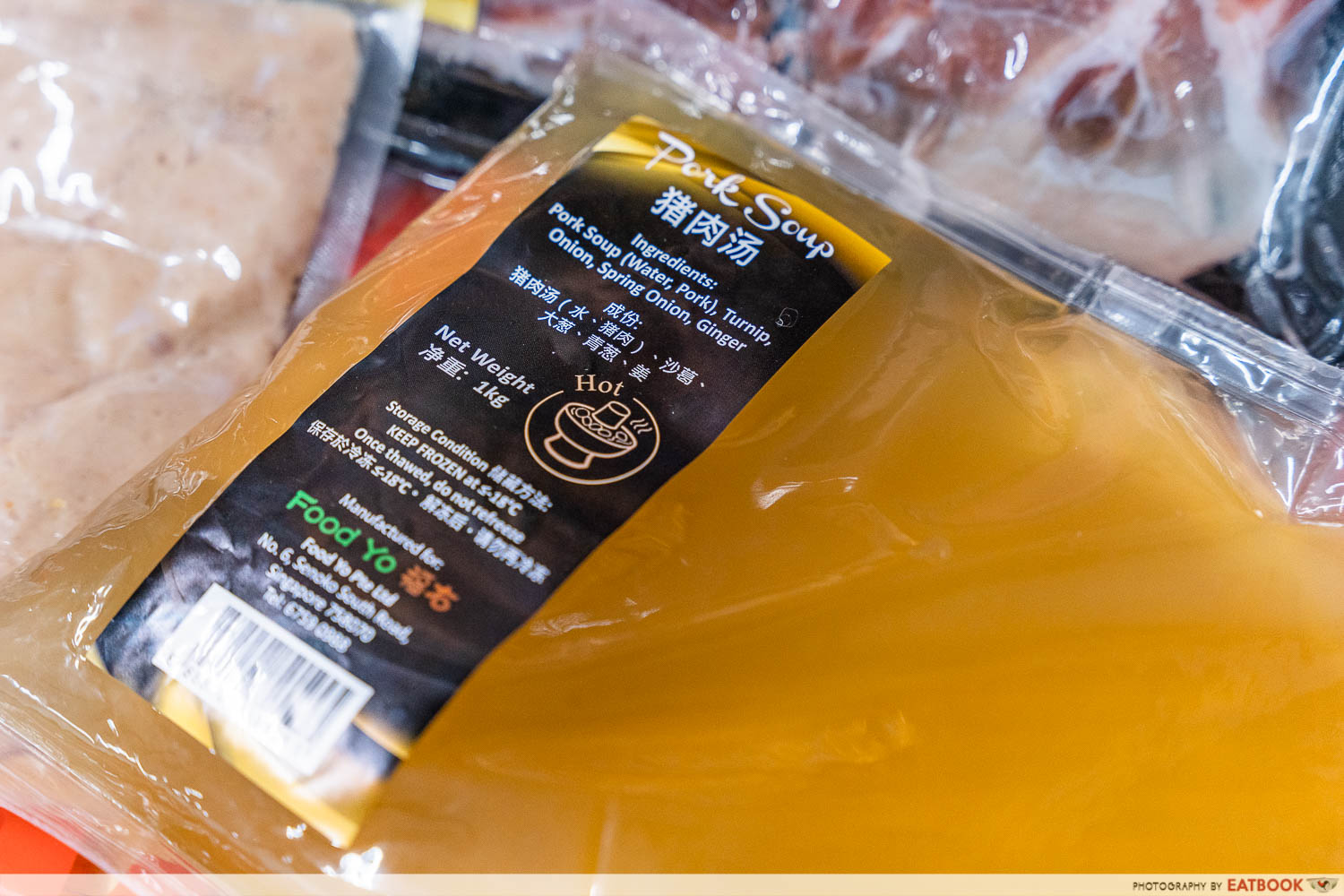 For starters, the set comes with Foodyo's signature Pork Broth, a comforting, home-style soup that gets its richness from slow-simmering top-quality pork hind leg. This has no trans fats nor preservatives, and can even be used as cooking liquid for stews, noodles, and stir-fries.
The set also comes with skin-off Sliced Pork Shoulder, grade A Sliced Pork Belly with a meat-to-fat ratio that is nicely balanced, and your choice of either Marinated Pork or Chicken Paste.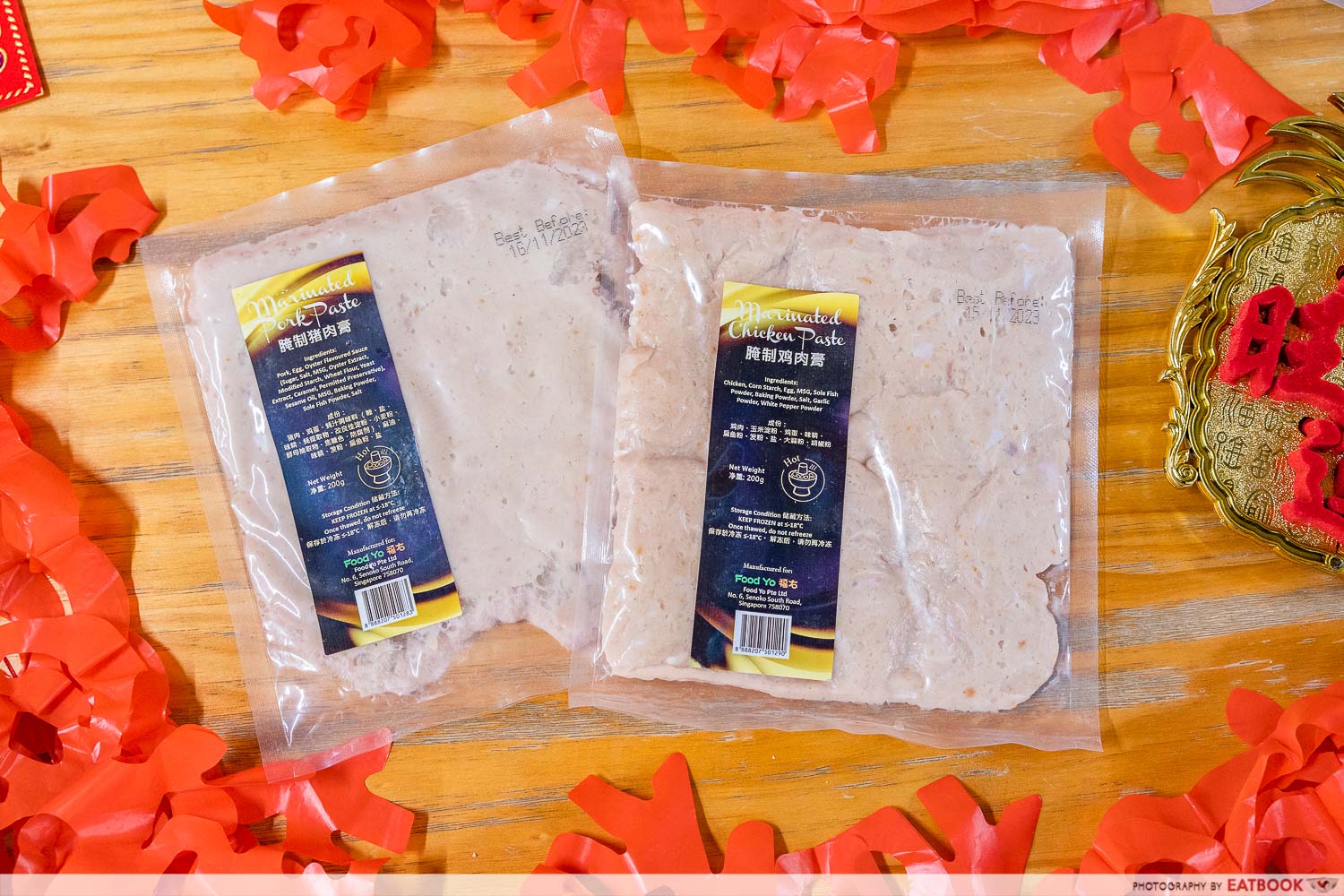 These are made with premium meats, and are marinated so they're slightly peppery and well-seasoned. Simply cut off the corner of the bag and squeeze dollops into the hotpot to cook.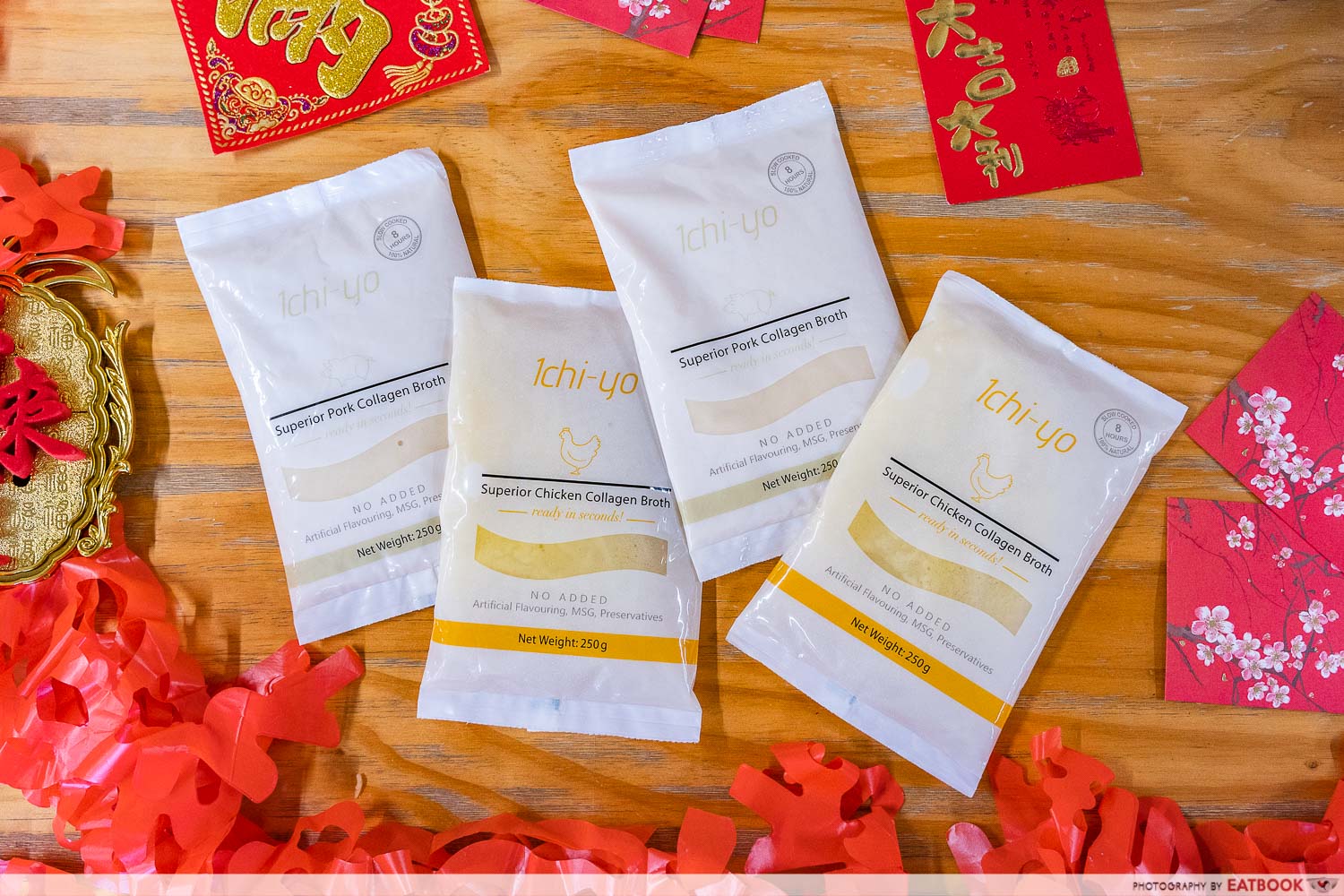 Those who are on Team Collagen Hotpot for life can add on the Ichiyo Superior Collagen Broth, available in Chicken and Pork flavours. The broth is slow-cooked for eight hours with a medley of ingredients, including bones, which gives it its characteristic, lip-smacking richness. The broth comes frozen, so simply thaw it and you're good to go. For the 1.1. Monster Sale, enjoy these broths at $24.50 for a bundle of four! These restaurant-quality soup bases will definitely elevate your reunion dinner to new heights.
For the health-conscious, you'll be happy to know that neither of Ichiyo's broths comes with any additives, MSG, preservatives, artificial flavouring, or colouring.
No Chinese New Year festivities are complete without the obligatory medley of goodies, so here are some items to add to your cart.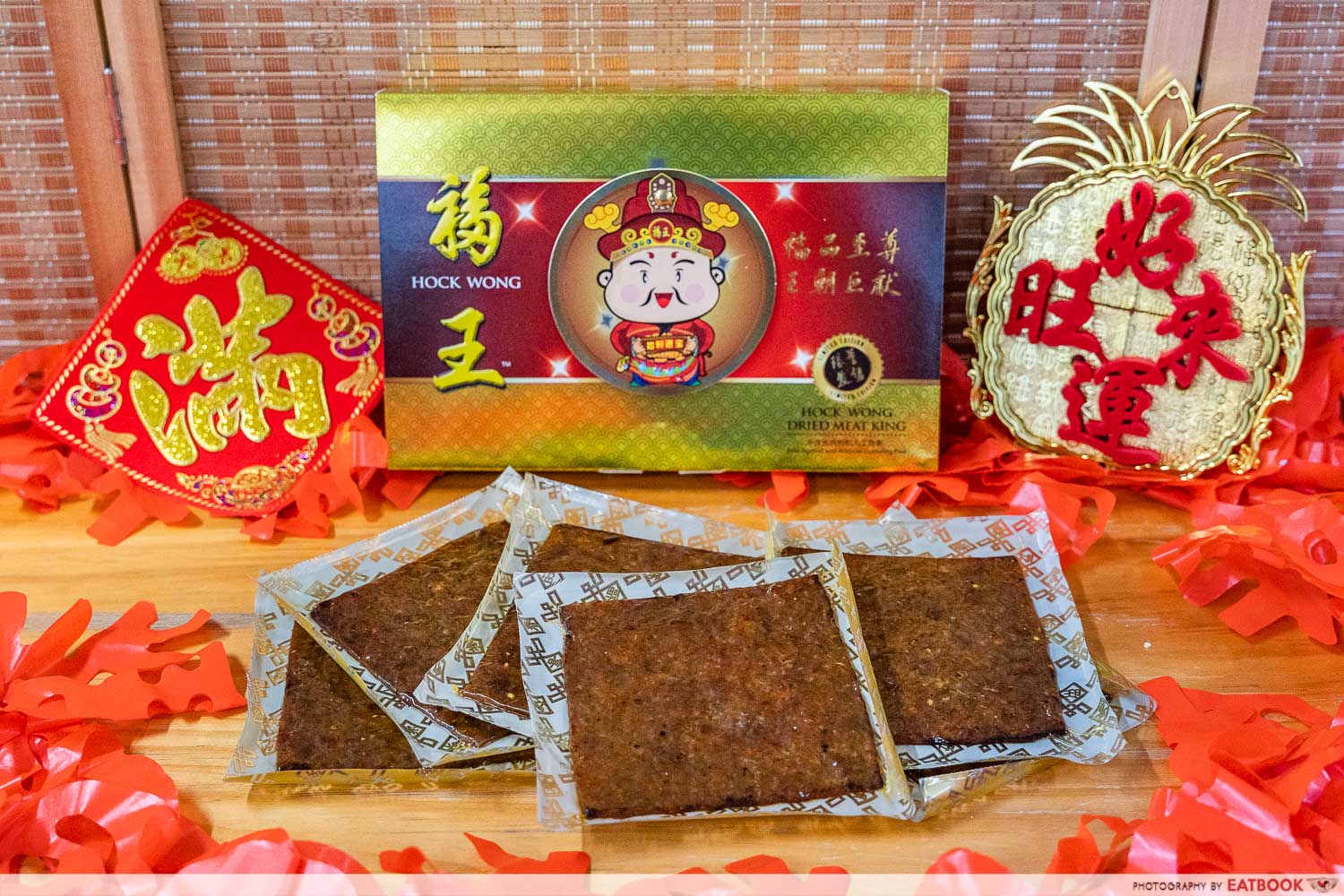 Skip the usual glazed bak kwa and opt for Hock Wong's Mala Spicy Bak Kwa for something a little different.
Hock Wong is known for their eye-catching packaging design, where the bak kwa containers have graphics of fortune deities.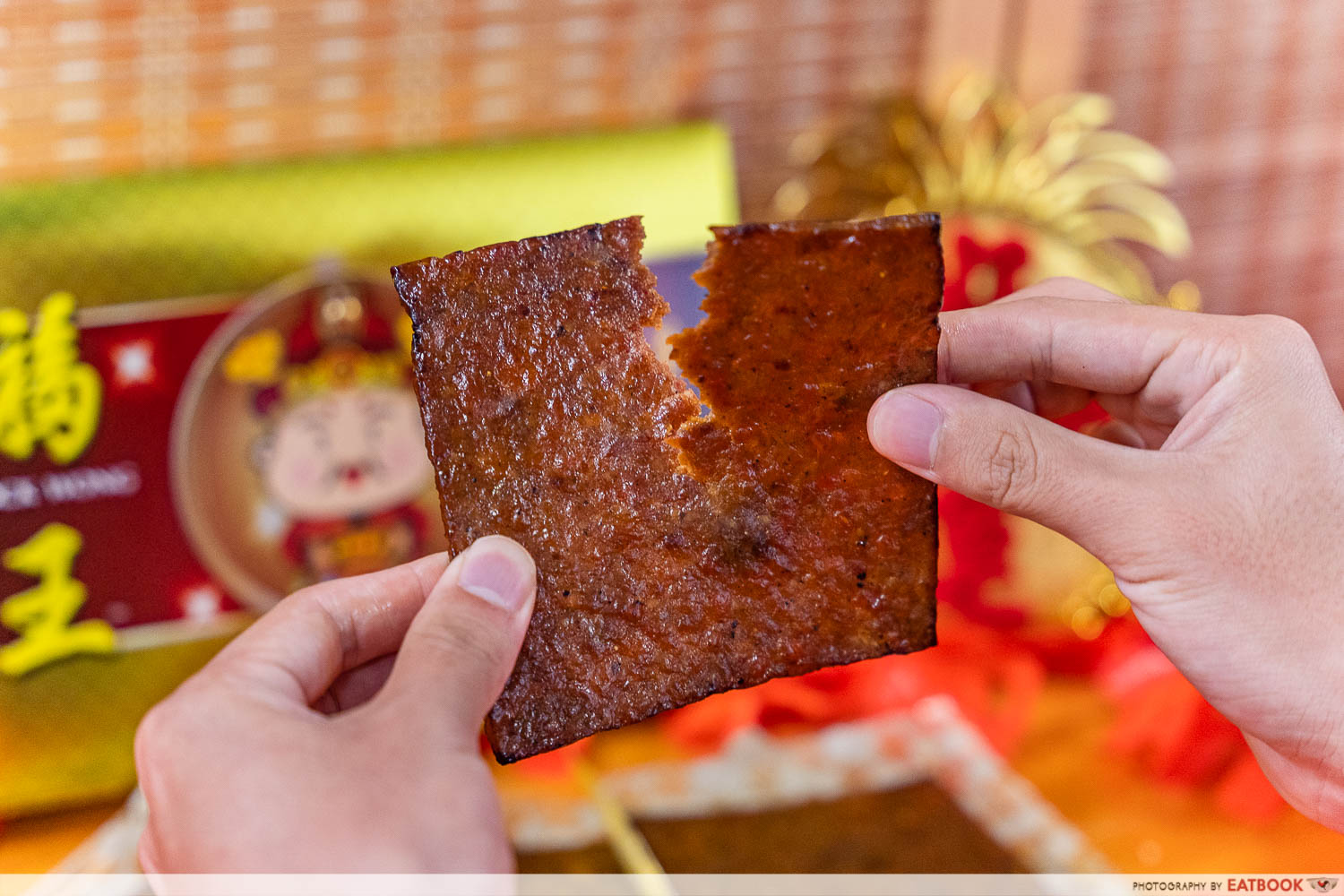 The Mala flavour is brand-new and features smoky pork jerky laced with the characteristic numbing buzz of Sichuan peppercorns and other mala spices. Each serving is 500g and you can get this for $20.90 only at the 1.1. Monster Sale. They also come vacuum-sealed for maximum freshness.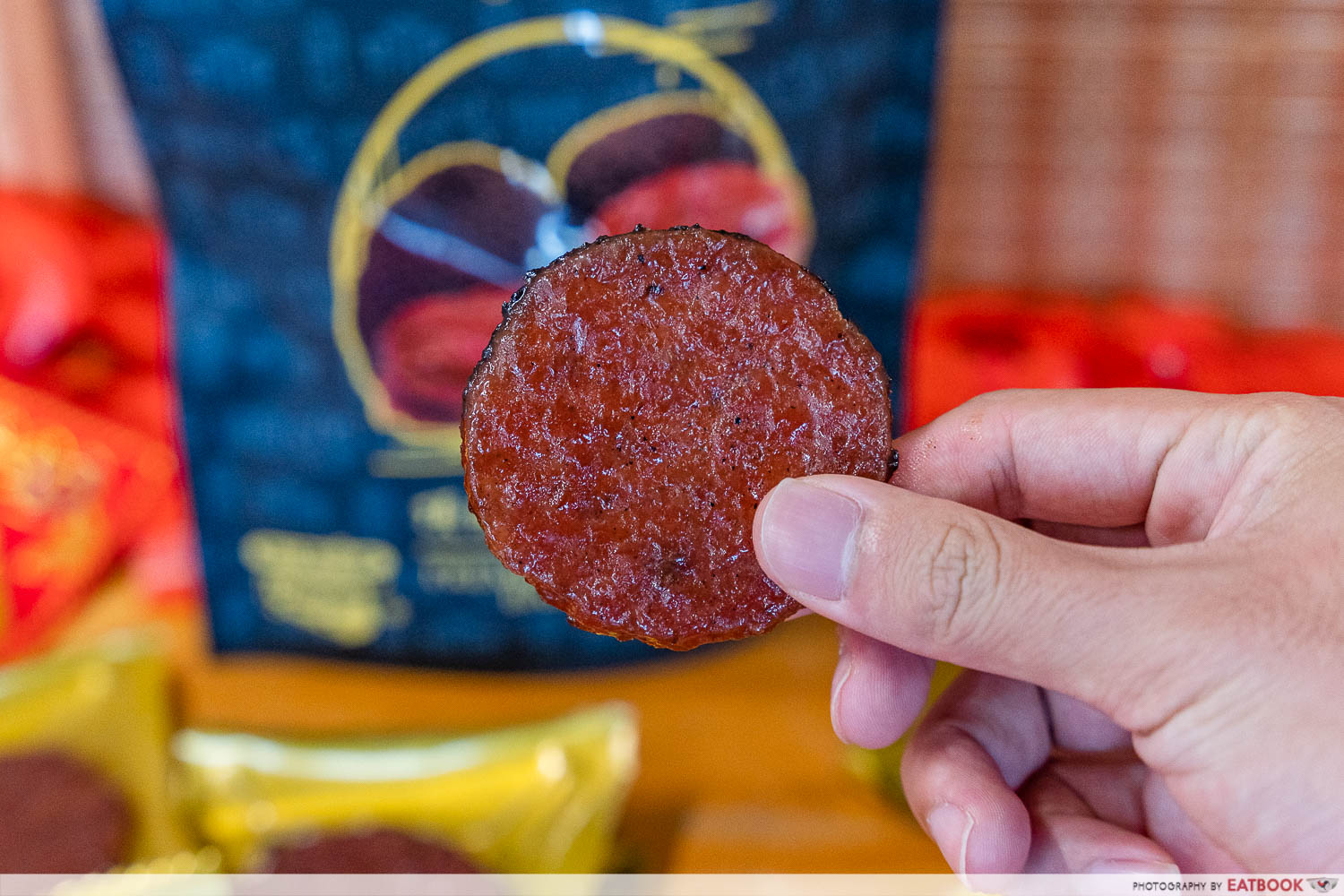 Another notable bak kwa flavour to try is the Fragrance Premium Truffle Bak Kwa, a treat truffle lovers should not miss. Each piece is made with premium pork and summer black truffles, the latter harvested from the world's most renowned truffle farms in Italy's Marche and Umbria regions.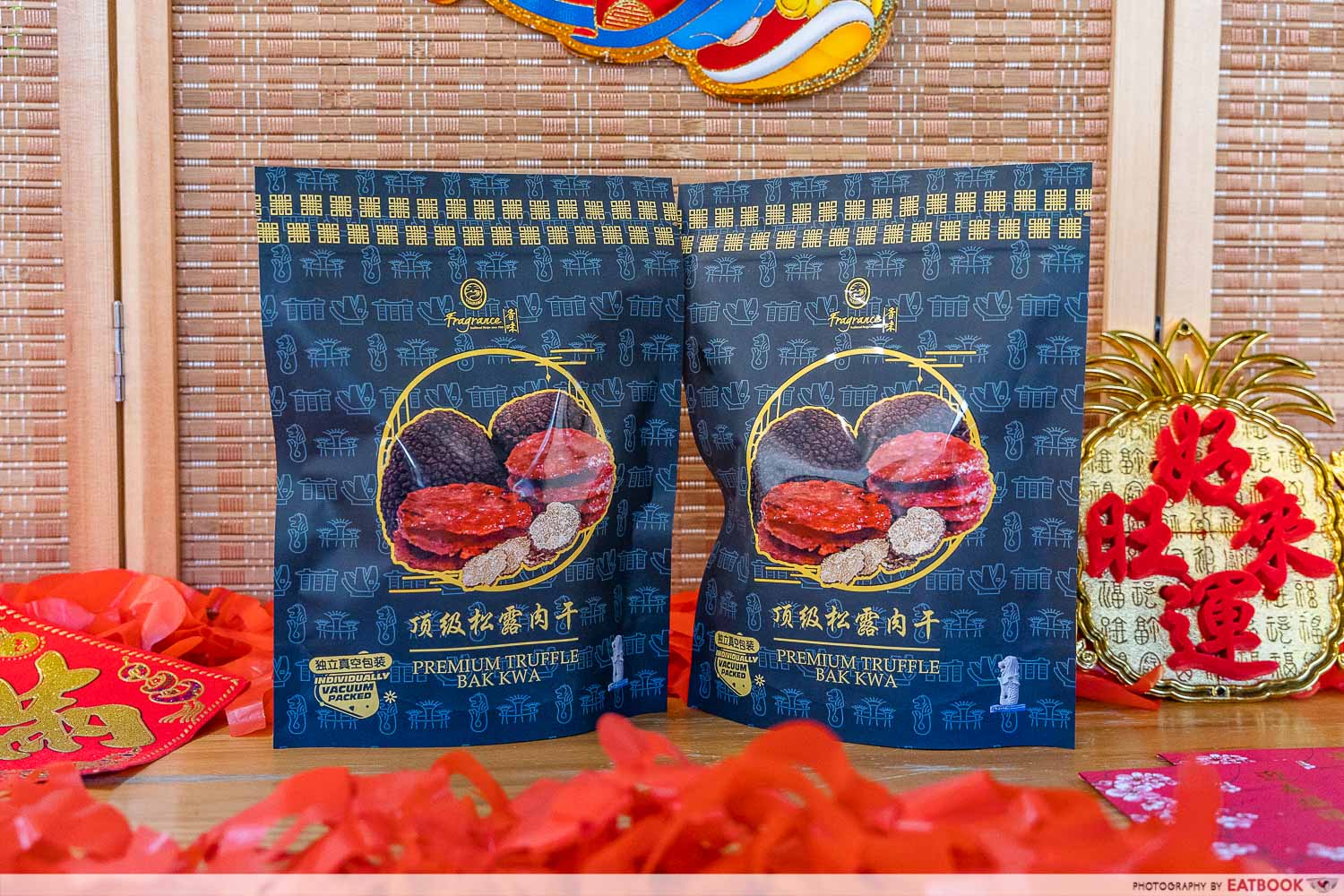 Bite into the piece and you get distinct notes of black truffle, playing off the sweet-smoky flavours of the barbecued pork. Each 150g pack is priced at $16.70.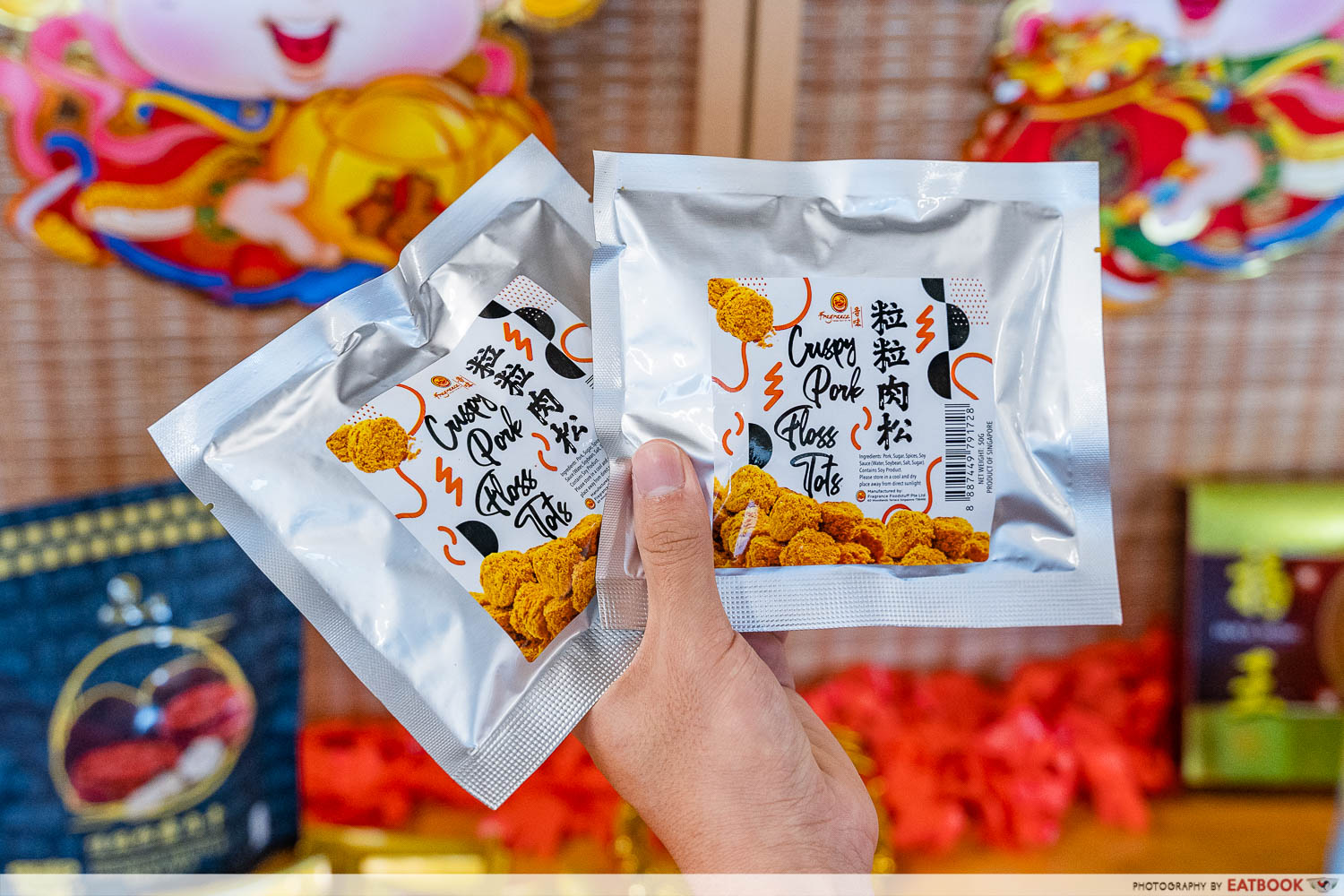 Every purchase also entitles you to a free 50g pack of Milo Crispy Pork Floss. This stars fluffy, crispy pork floss rounds coated with chocolatey Milo powder. While the combo may sound strange at first, try it, and you'll find that it's a moreish medley of sweet and umami.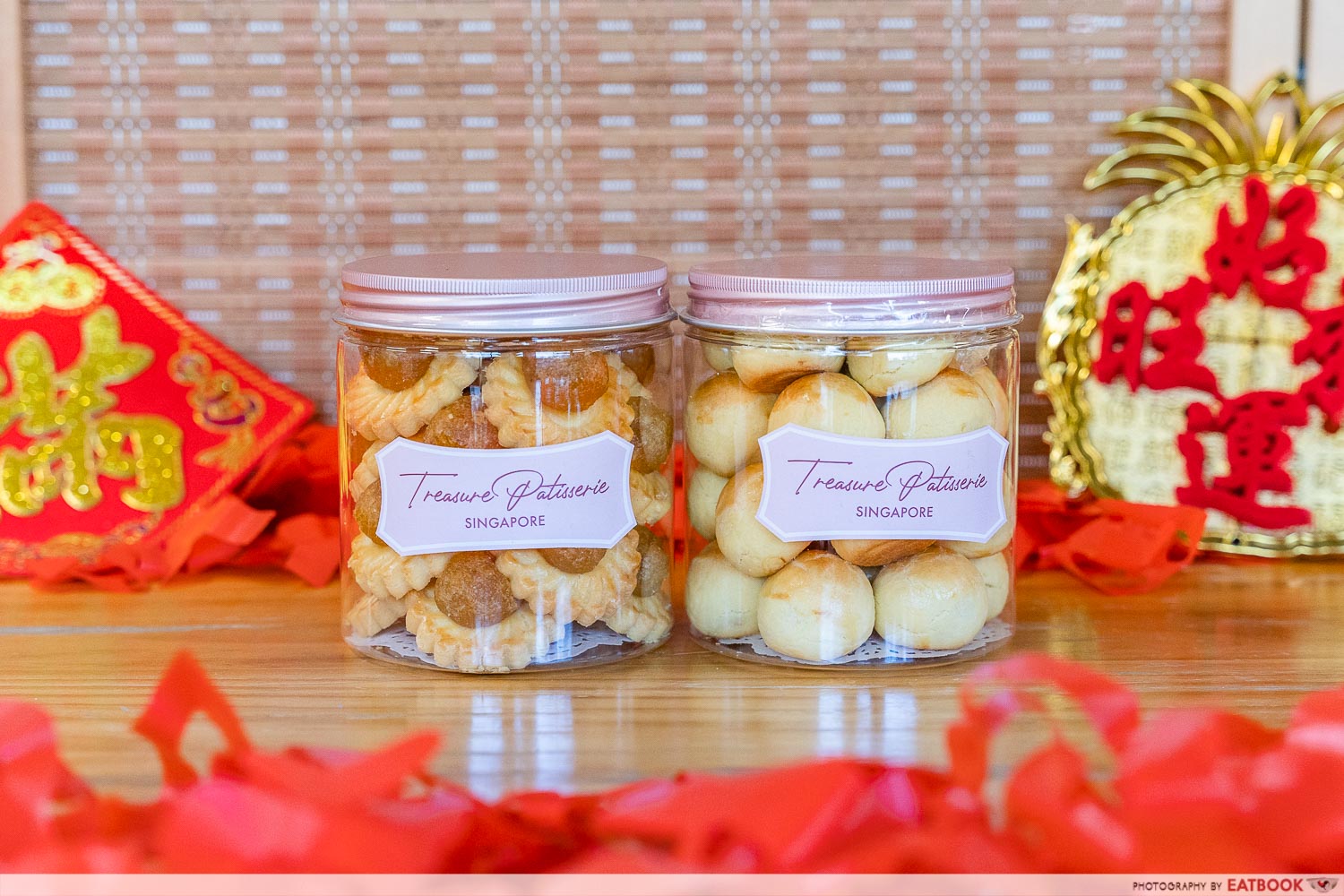 Pineapple tarts are another must, so turn to Treasure Patisserie's Handmade Pineapple Tarts or Balls for your fix. These feature a rich, handmade short-crust pastry that's distinctly buttery, and a jammy middle full of real, juicy pineapple.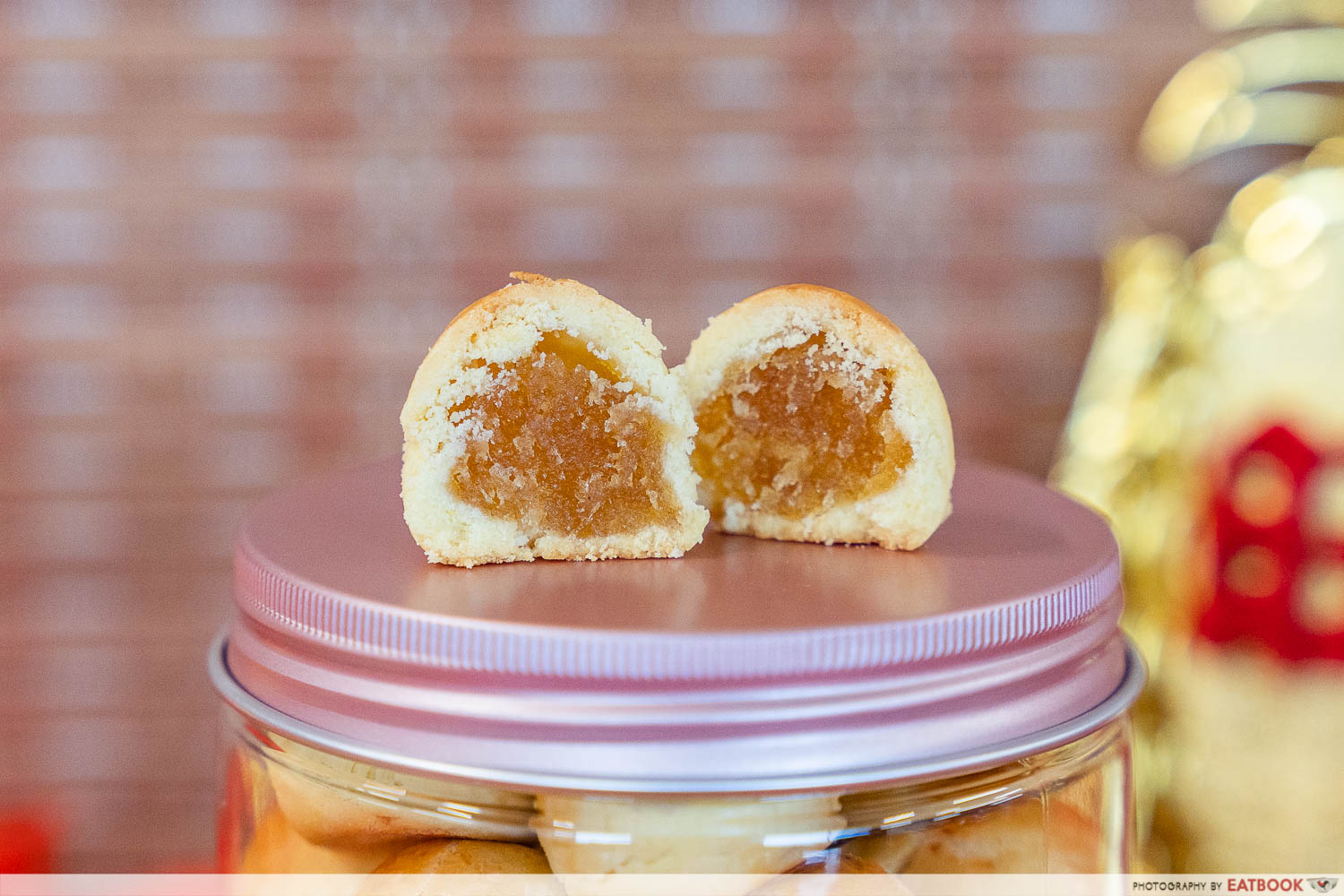 If you can't decide whether you're Team Pineapple Ball or Team Open-Faced Tart, you can get both for the price of $15.90, as the brand is running a 1-for-1 promotion during the 1.1 Monster Sale.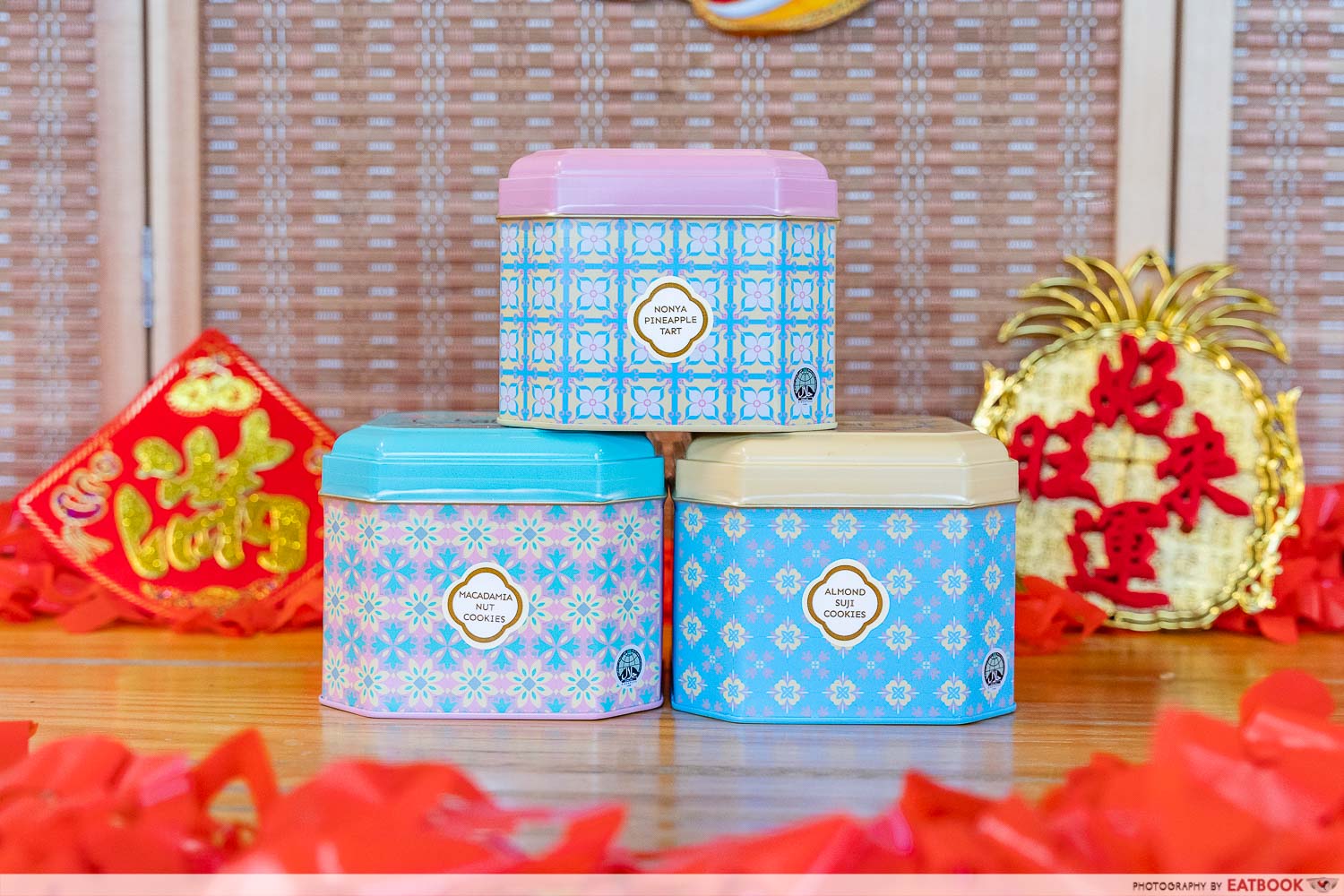 Finally, those looking for a little bit of everything can get Baker's Oven set of Premium CNY Cookies, priced at $54.80 for a bundle of three. 
These halal-certified cookies come in 11 different flavours, spanning CNY classics such as Premium Nyonya Pineapple Tarts, Premium Suji Almond Cookies, Traditional Hand-made Love Letters and more.
Be sure to visit Qoo10 for their 1.1 Monster Sale to enjoy discounts on all the above and more this CNY. 
Photos taken by John Lery Villanueva.
This post was brought to you by Qoo10.