---
About Redbank Bar & Grill
---
Update (4th April 2019): Redbank Bar & Grill has permanently closed.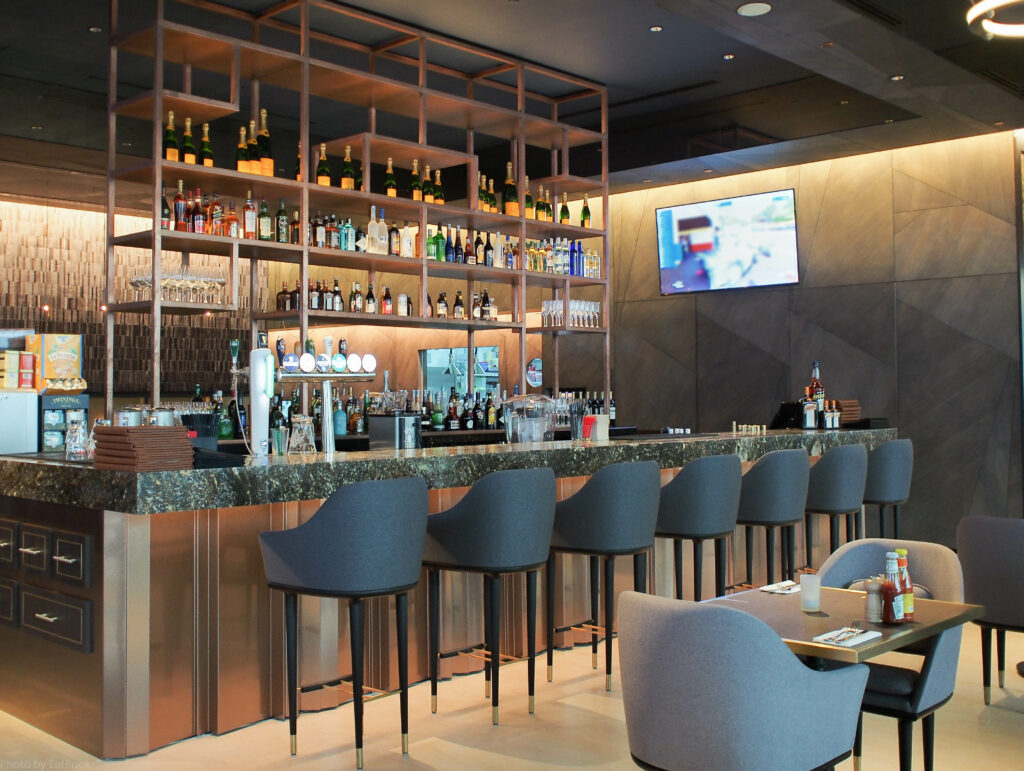 Redbank is an American steakhouse that aims to bring the authentic American grill experience to Singapore. While Singapore is nowhere short of steakhouses, Redbank capitalizes on its American origins by offering some true blue American dishes rarely found locally.
The restaurant has a beautiful interior that evokes a casual atmosphere without sacrificing prestige. A giant screen screening sports channels overlooks the dining area so various sports fans will be well serviced come game season.
---
Appetizers
---
Lobster Bisque ($20)  
---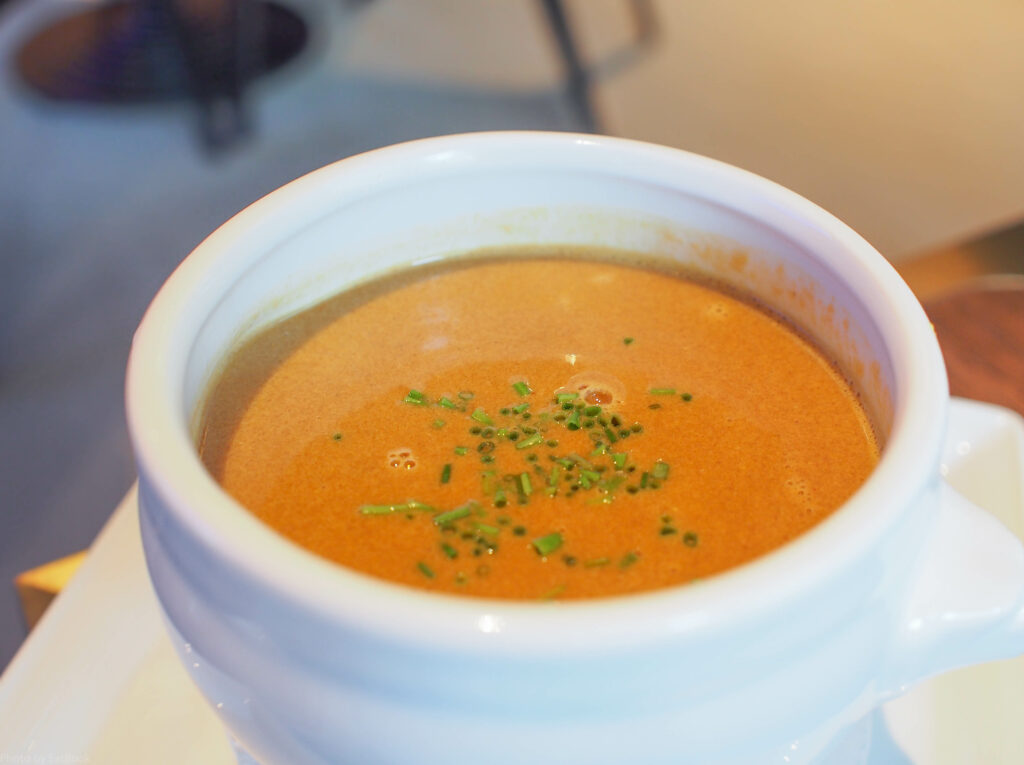 The bisque we had was a velvety concoction of lobster goodness. Its texture was perfect and coated the tongue elegantly with each spoonful. The flavours while intense, did not come off as harsh. It was an enjoyable dish overall but the price is steep for soup.
---
Brown Derby Cobb Salad ($22)
---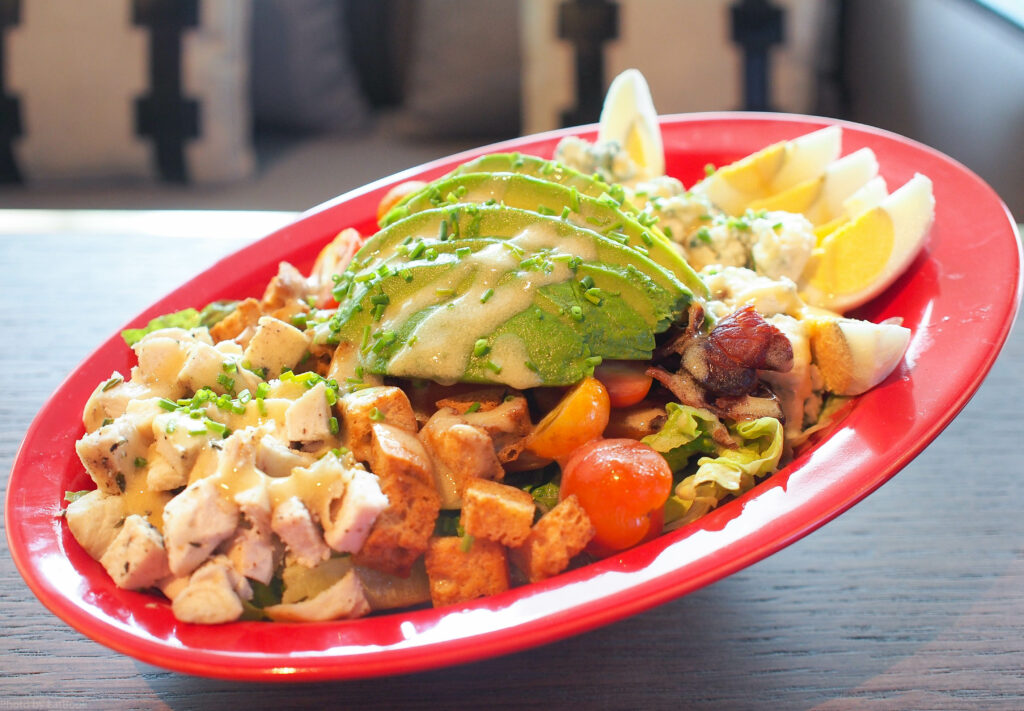 This salad is HUGE. I would definitely not recommend this if you were dining alone. There's quite a bounty of ingredients ranging from avocados to grilled chicken. The dressing was tasty with an anchovy base which went well with everything in the bowl. My only gripe was that the salad felt a little under-dressed.
---
Virginia-Style Oyster Biscuit ($18)
---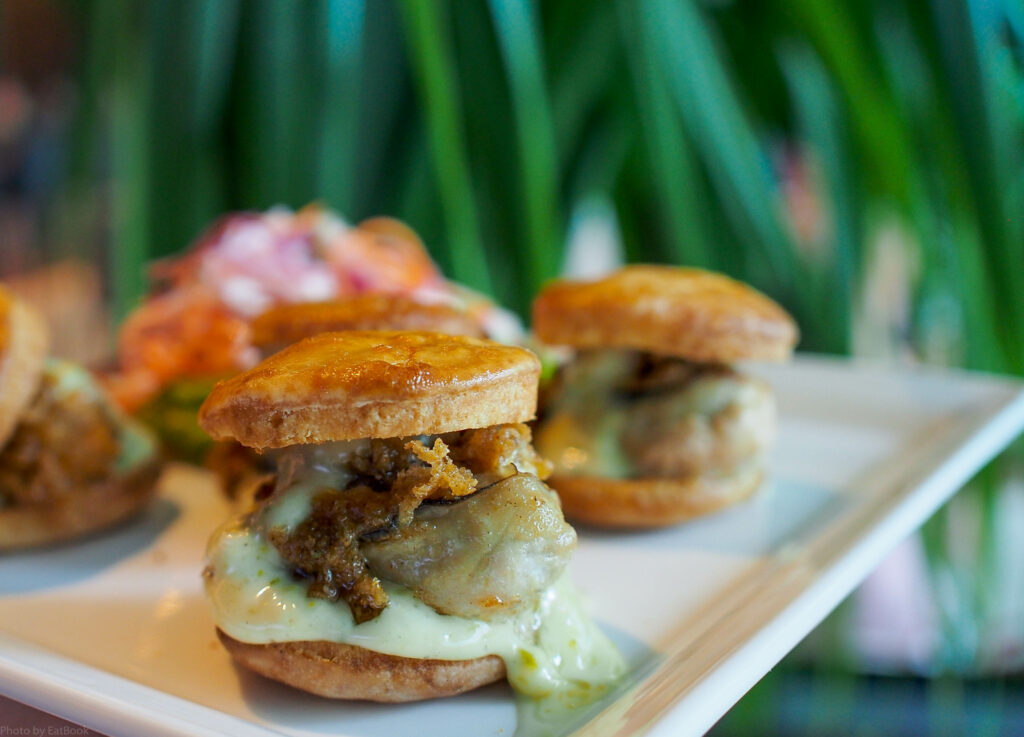 These oysters are battered and fried then served like little burgers between biscuit buns. The oysters were deliciously briny, but were a tad too salty for my taste. The savoury biscuits were a nice addition that complemented the oyster well. It's an interesting presentation I've yet to see anywhere else, and it works for the most part.
---
Tuna Tartare ($20)
---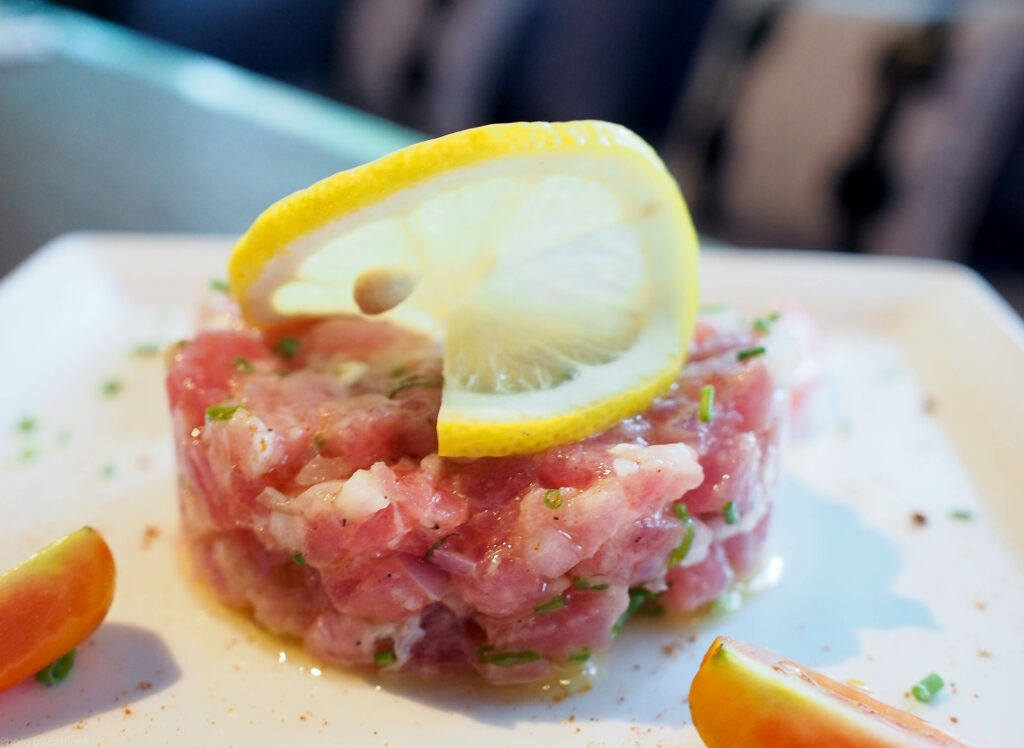 The tartare is one of the lighter options available. The tuna was fresh and the dressing did a great job of complementing it. The flavours were rich and the fatty tuna was downplayed by the acidity of the dressing.
---
Main Courses
---
Sirloin 300g ($38)
---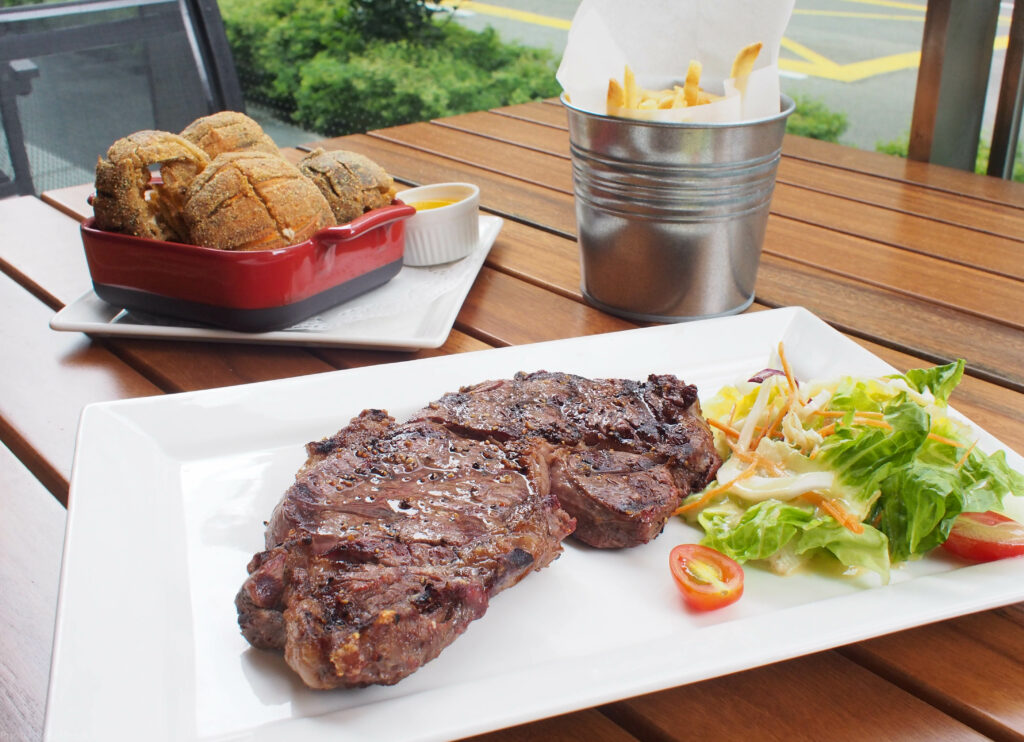 At $38, Redbank has clearly delivered on the promise of reasonably priced plates. The quality itself is excellent too. While you shouldn't expect wagyu-like standards, the steak was cooked to perfect medium perfection. The seasoning was spot on and the charred exterior gave the meat a pleasant smoky flavour.
---
Fillet Mignon 250g ($45)
---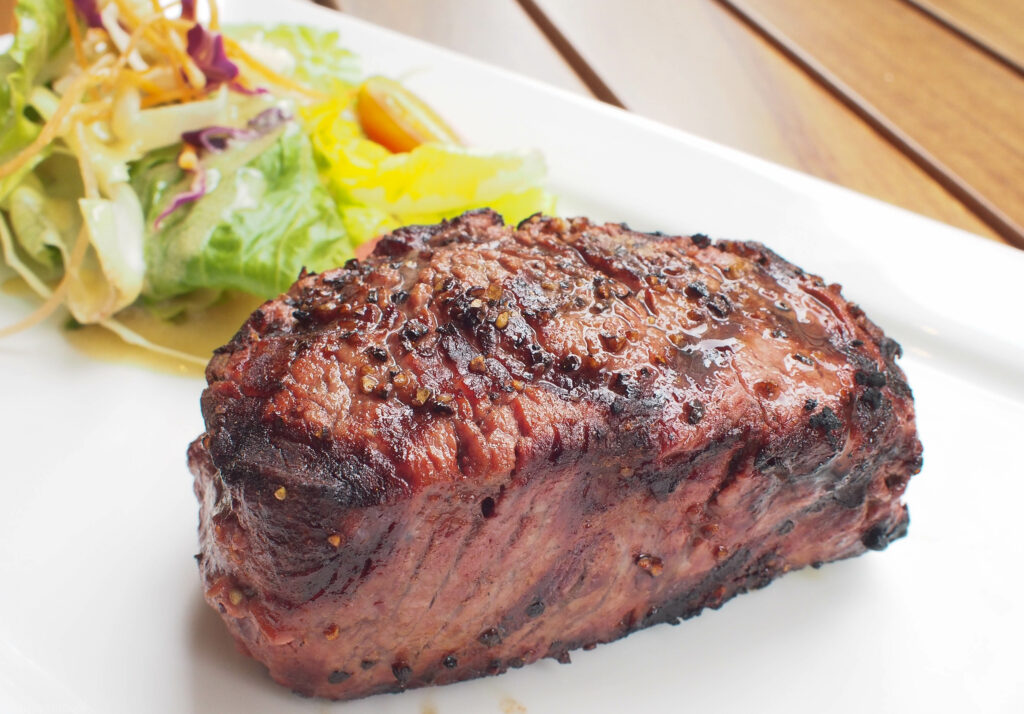 The fillet mignon was cooked extremely well too. It was a little dry though and could have benefitted from a sauce on the side.
---
Hush Puppy – side ($12)
---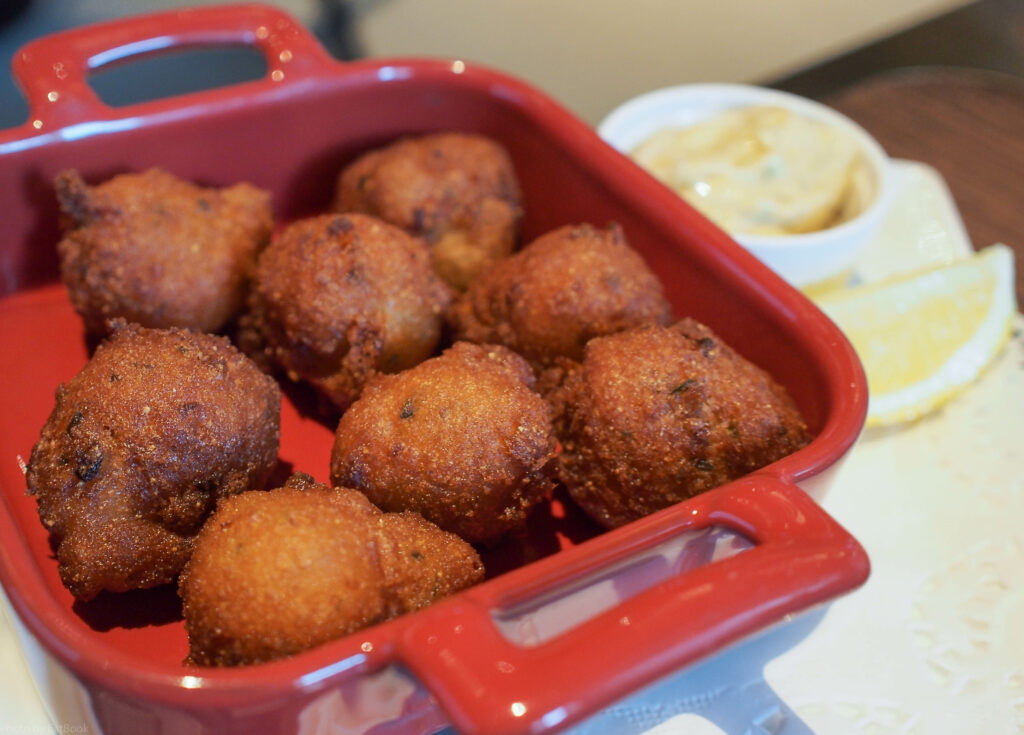 Hush Puppies are balls of cornmeal that are fried to golden perfection. A classic in the South, it's a dish I've yet to see in any restaurant in Singapore. This rendition was savoury and sweet with a crusty exterior. While my partner found it too sweet without the accompanying sauce, I found the flavours to be adequate and enjoyed them thoroughly.
---
Baja-Style Lobster Tails ($48)
---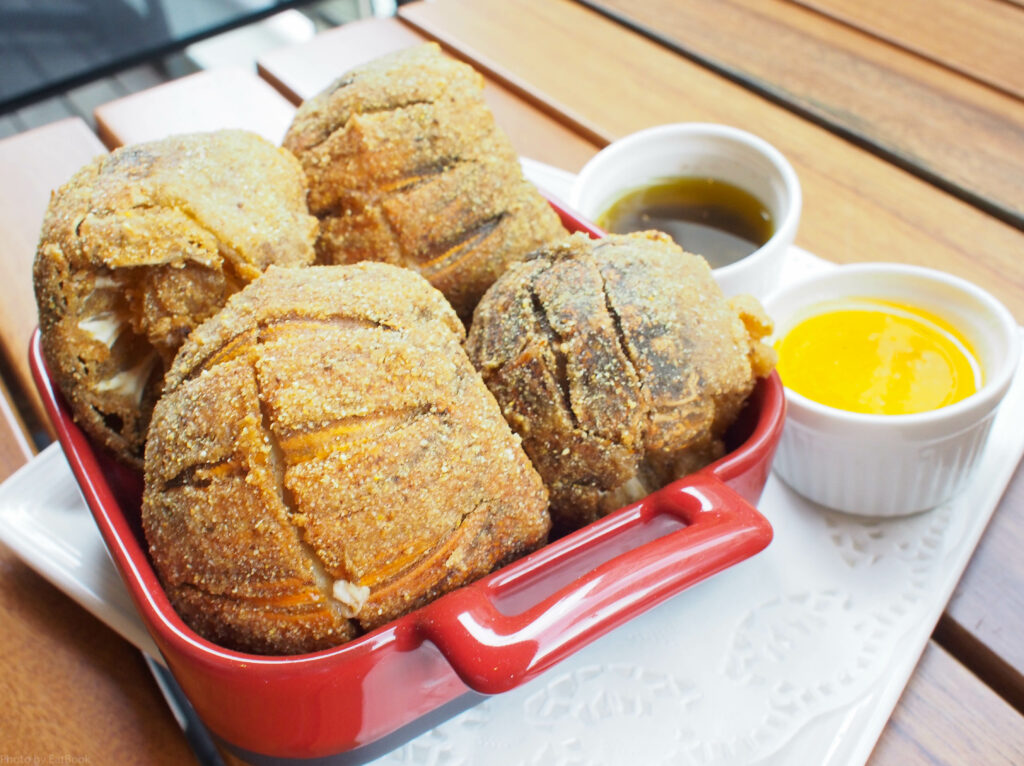 These lobster tails are fried with a mix of spices. Although they smelled amazing as they were set before us, biting into one betrayed my high hopes. The lobster while sweet and juicy lacked the taste of the seasoning. The tails also come with a butter and a balsamic dressing that worked well with the tails.
---
Dessert
---
New York Cheese Cake ($12)
---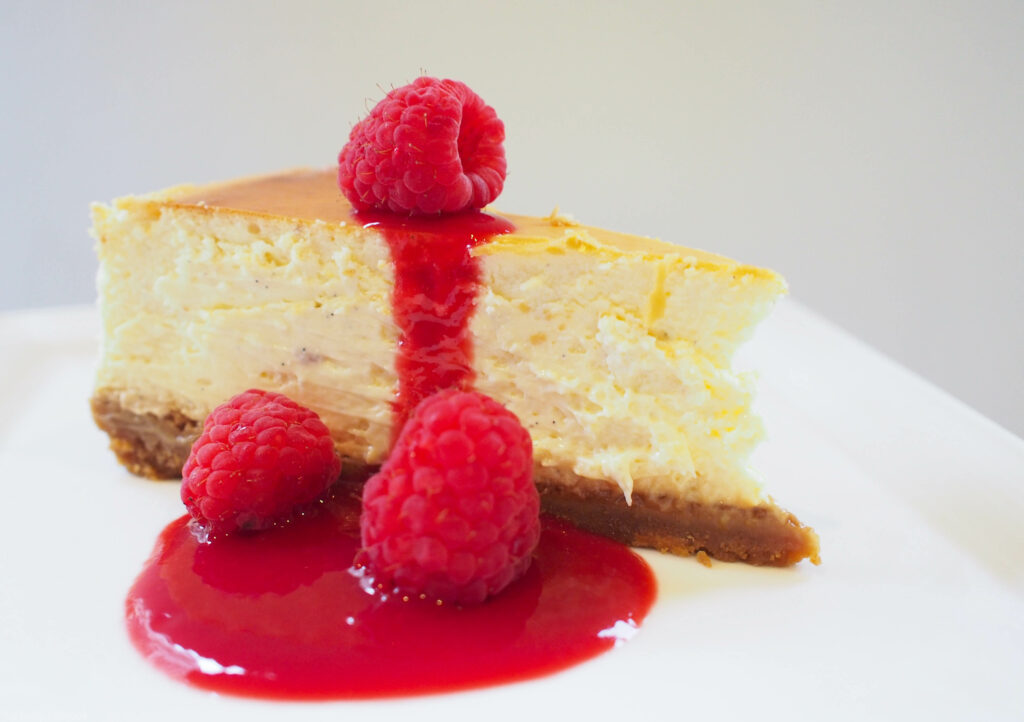 The cheesecake was a joy to tear throught. While I prefer a lighter cheesecake, this wasn't too heavy and the base was nice and sweet which added nicely to the cake.
---
Lemon Pie ($12)
---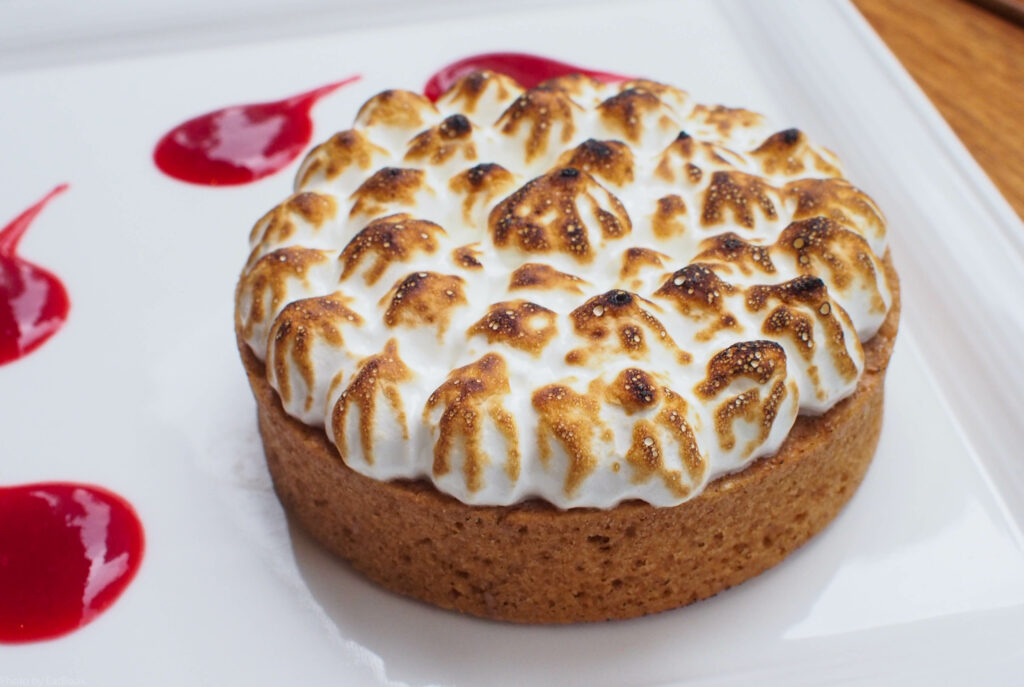 Lemon pie is one of those things that's just too hard for me to dislike, I just love it too much! This one however proved that it was in fact possible for me to be disappointed by lemon pie. The crust was too hard and the curd wasn't set resulting in a gooey pie.  
This article was brought to you by Redbank Bar & Grill
Summary
Pros
-Affordable Steaks
-Unique dishes not found elsewhere
-Steaks are well done
Cons
-Flavours and seasoning needs to be tweaked on some dishes
-Prices for steak are great, but the appetizers are more on the steep side
-The lemon pie
Recommended Dishes
Virginia-Style Oyster Biscuit ($18)
Brown Derby Cobb Salad ($22)
Tuna Tartare ($20)
Sirloin 300g ($38)
Hush Puppy ($12)
New York Cheese Cake ($12)
Operating Hours
Daily: 12pm-12am
Happy Hour: 3pm- 8pm
Address