About Singapore Restaurant Month
---
As part of the SG50 celebrations, the Restaurant Association of Singapore (RAS) has initiated the first ever Singapore Restaurant Month. From 1 July to 10 August 2015, 50 participating restaurants will each be showcasing new dishes. Every dish will be a modern interpretation of Singapore's food heritage, and will incorporate fresh local produce.

Additionally, SRM aims to celebrate local heritage restaurants that have been in Singapore's culinary scene for decades. One of the notable heritage restaurants would be Fatty Weng's – a Cantonese Tze Char style establishment with 40 years of history.
I had the opportunity to sample some SRM dishes from the participating restaurants, and these were the ones I particularly enjoyed:
---
The Flying Squirrel's Golden Onsen Egg ($12)
---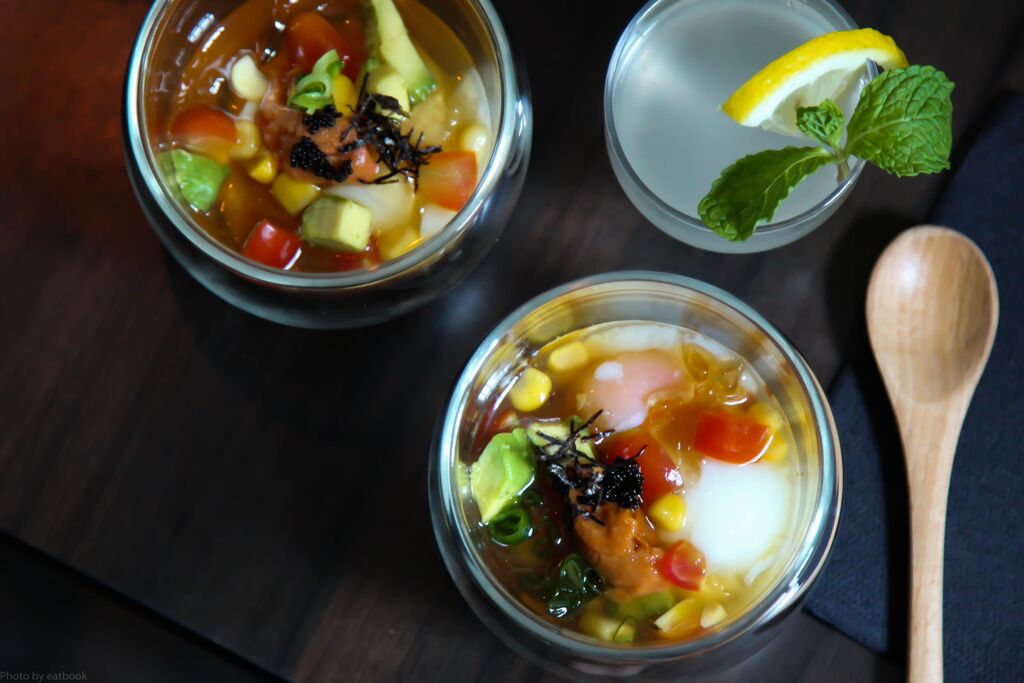 This dish features a delicate free-range soft boiled egg, jazzed up with sea urchin, black tobiko, ikura, soba jelly, and summer vegetables. The combination of crunchy and soft textures complemented the flavour profile of this dish, and the smokiness of the soba jelly gave depth to this refreshing summer appetiser.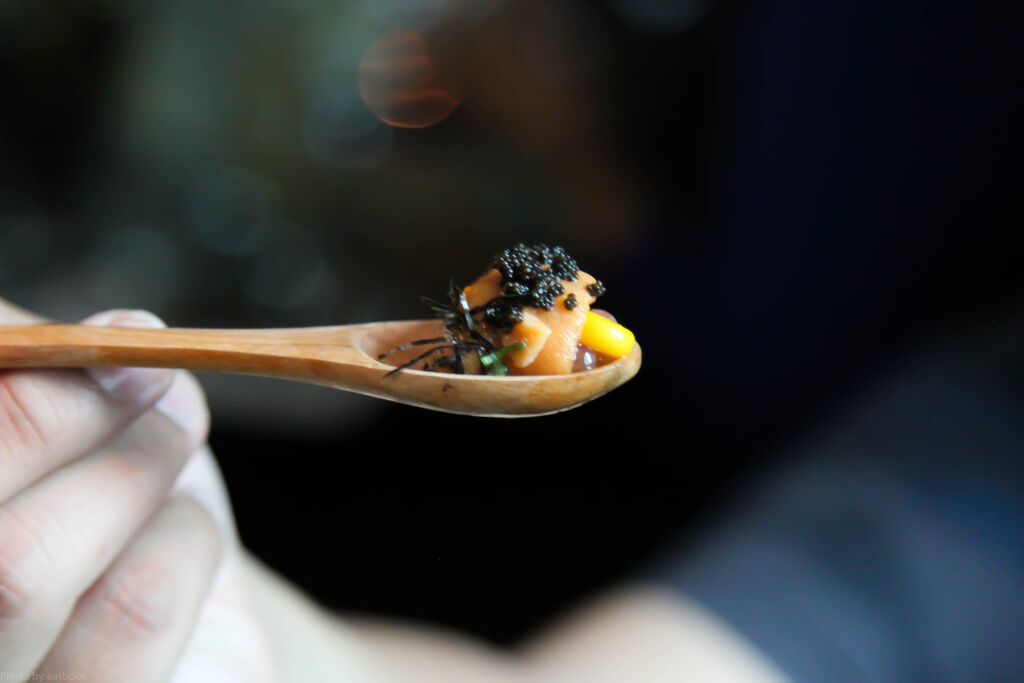 I must admit I was hesitant to fork out more than $10 for an egg, but you do get what you pay for when it comes to Japanese food. The uni was sweet and melt in your mouth, the free-range egg was on point , and the summer vegetables were bursting with flavour. The quality of the produce removed any doubts I had about the hefty price tag of this dish.
---
SAHA Signature Indian Restaurant's Stir-fried Tofu & Asparagus ($20)
---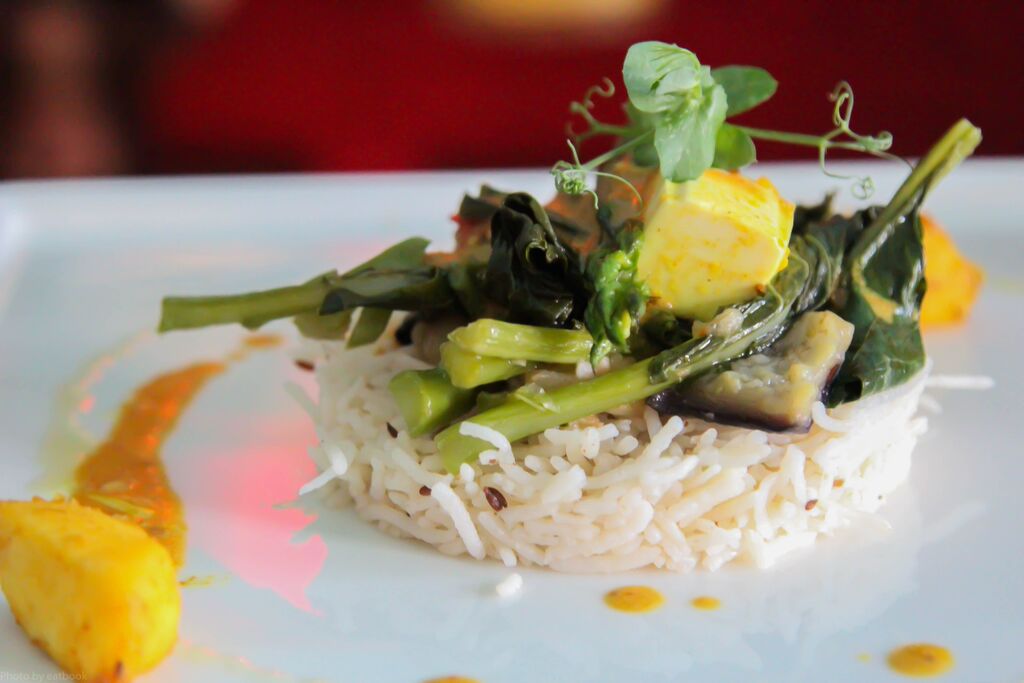 This flavourful dish combines the techniques and ingredients of Asian cuisine and Indian spices, to bring about an eclectic fusion of flavours. The stir-fried elements are plated on a bed of pillowy basmati rice grains, making this dish the epitome of elevated comfort food.
---
Tunglok Teahouse's Sweet and Sour Chrysanthemum Fish ($26)
---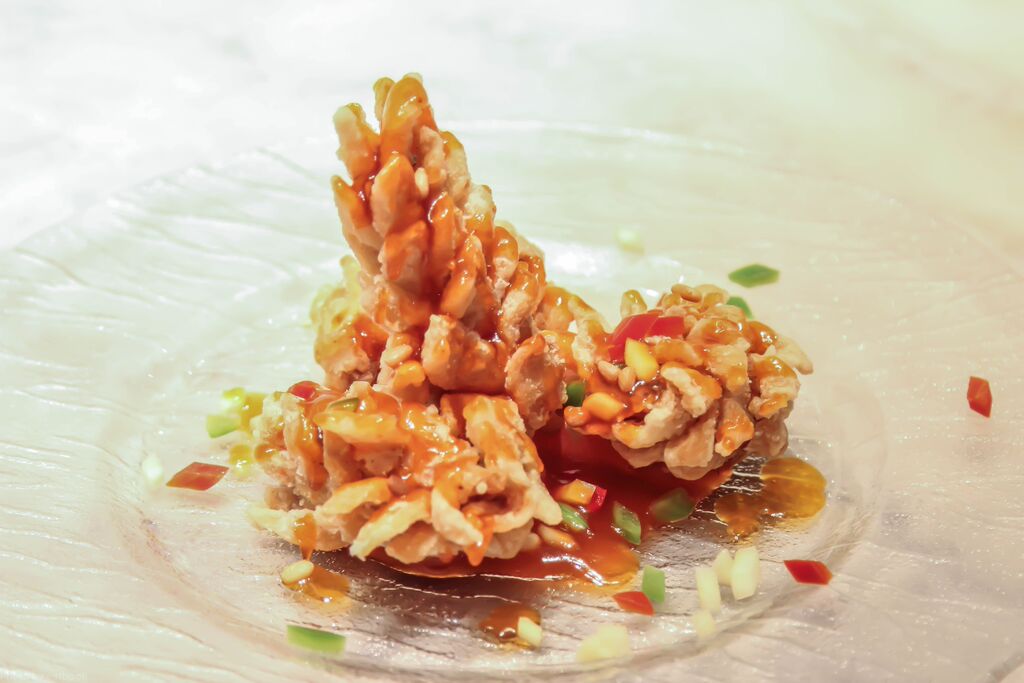 Crispy deep fried fish in a tangy sweet and sour sauce? Yes please. Known for their consistent quality, Tunglok scores yet again with this classic local dish.
Based on the SRM dishes I've had so far, I am waiting in anticipation to try what other restaurants have to offer. Other than the above restaurants, other dishes to look out for would be Peach Garden's Lobster Laksa, Syun's Uni Chawanmushi, and Portico's Homemade Pulau Ubin Seabass Fishcake. Allow yourself to rediscover the quality of our local produce through these innovative culinary creations this July!
SRM Details
1 July – 10 August 2015 for Non-Heritage Restaurants
17 July – 2 August 2015 for Heritage Restaurants
For the full list of participating restaurants, please click here.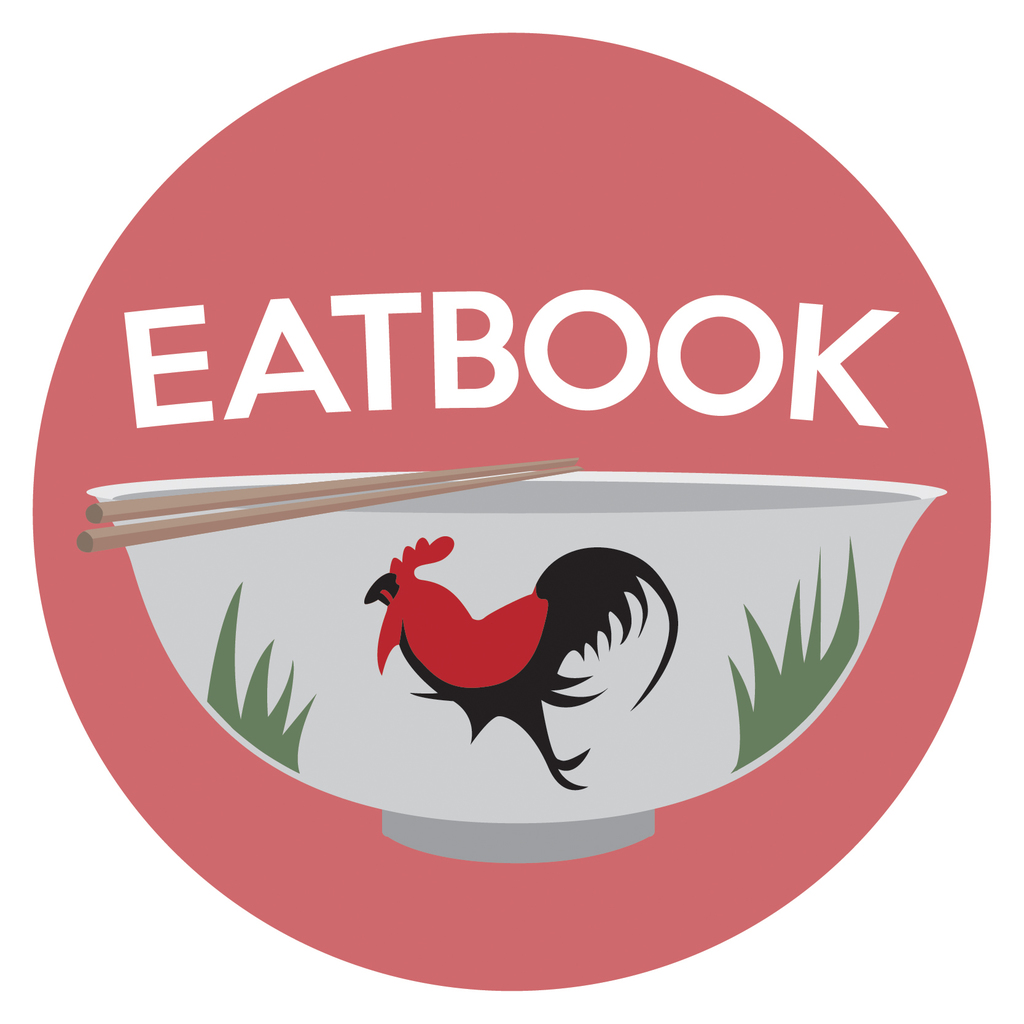 Drop us your email so you won't miss the latest news.