Rhombus Pizza gives you free-flow DIY pizza at $15
Update: Rhombus Pizza is now permanently closed.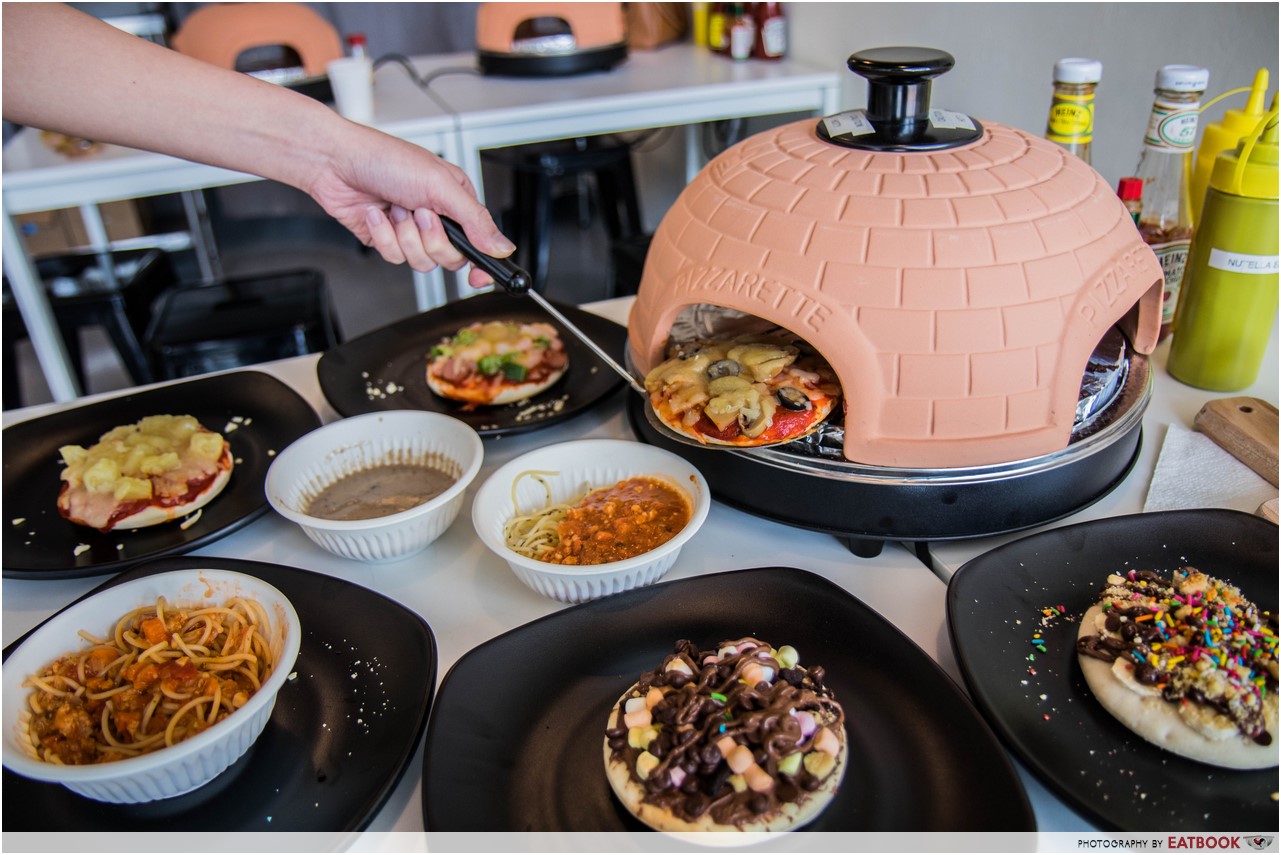 It's almost a universal fact that everybody loves pizza, whether they're children, adults, or maybe even mutant ninja turtles. But perhaps the only thing better than eating pizza is making your own. At Rhombus Pizza, you'll get to reconnect with your inner kid and craft as many four-inch pizzas as you can eat in 90 minutes.

This Muslim-owned pizza spot allows you to design your own pizzas, and with both sweet and savoury options, you can create classics such as Hawaiian and pepperoni, while indulging in dessert pizzas as well. The buffet costs $15 for adults, $12 for children aged seven to 12, and children under seven get to dine for free! Do note that these are introductory prices that may change in the future.
Food at Rhombus Pizza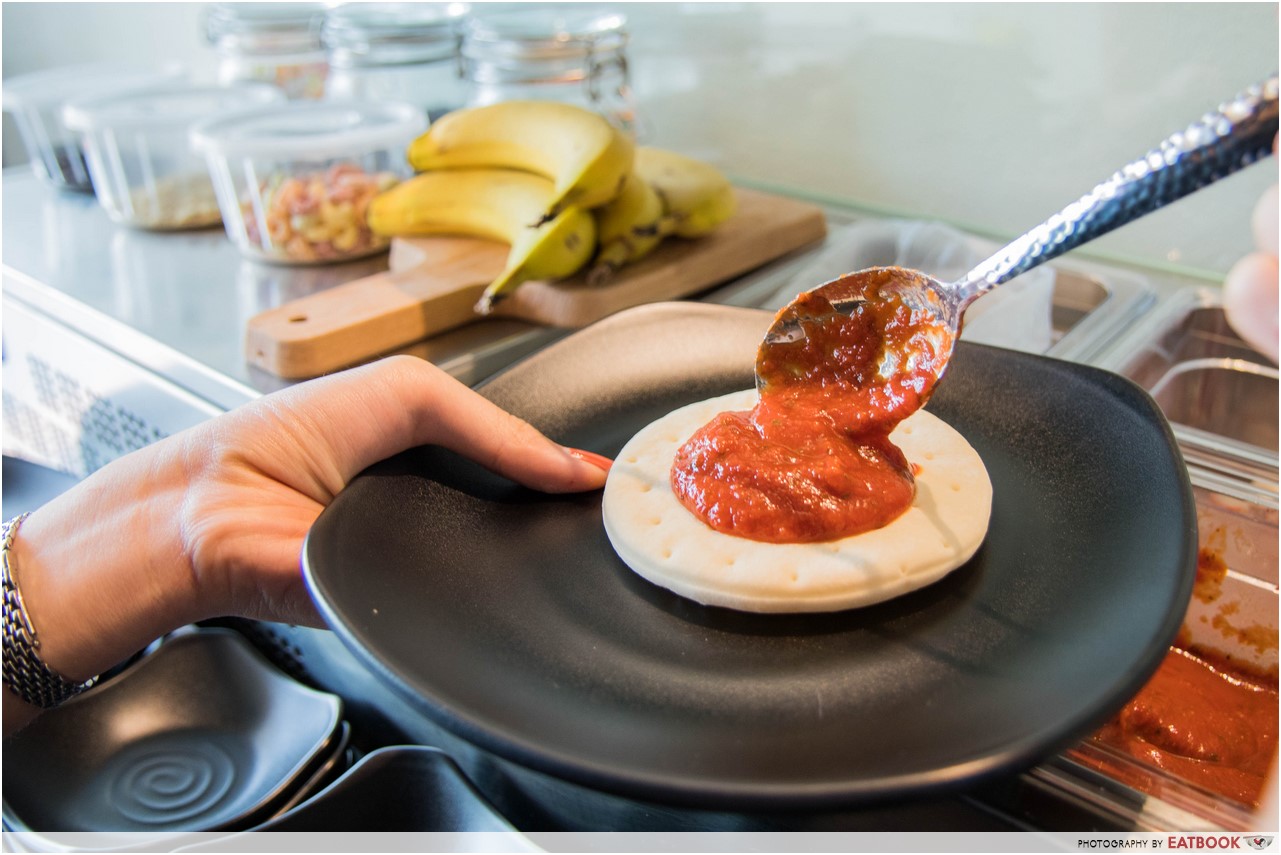 We headed to the toppings station to start on our first pizza. A basic tomato sauce is provided for you to spread on top of plain, pre-made pizza dough. Both the dough and tomato sauce tasted like run-of-the-mill, and probably store-bought, versions.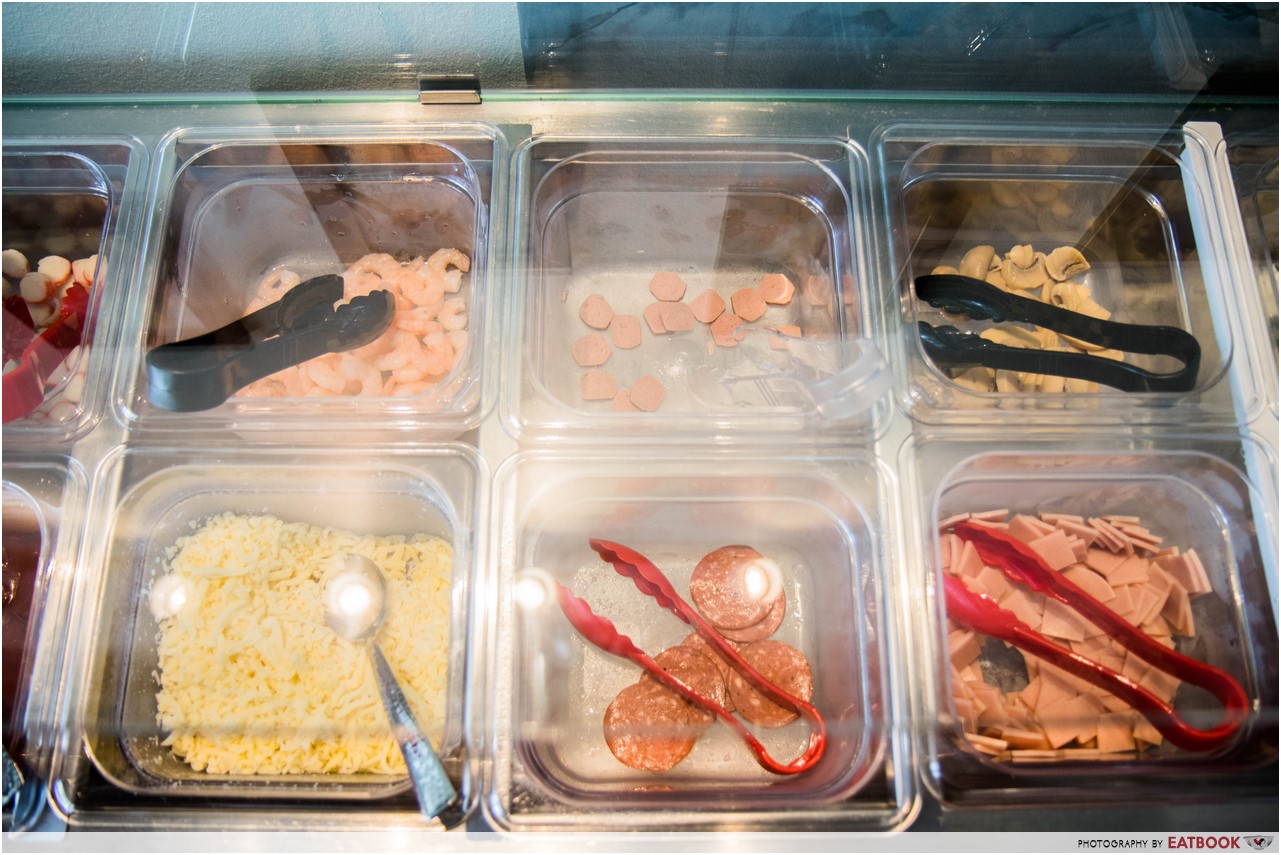 They have a small but sufficient selection of ingredients for you to choose from, with about 15 savoury toppings and seven sweet toppings. Since this is a Muslim-owned joint, classic pizza toppings such as ham, sausage, and pepperoni are made with chicken meat instead of pork. For veggies, they have capsicums, onion slices, pineapples, olives, and button mushrooms.
Of course, no pizza would be complete without a dose of cheese. At Rhombus Pizza, you can add as much shredded mozzarella as your four-inch pizza can support. As mozzarella is a soft cheese, it melted easily and went well with every combination we came up with.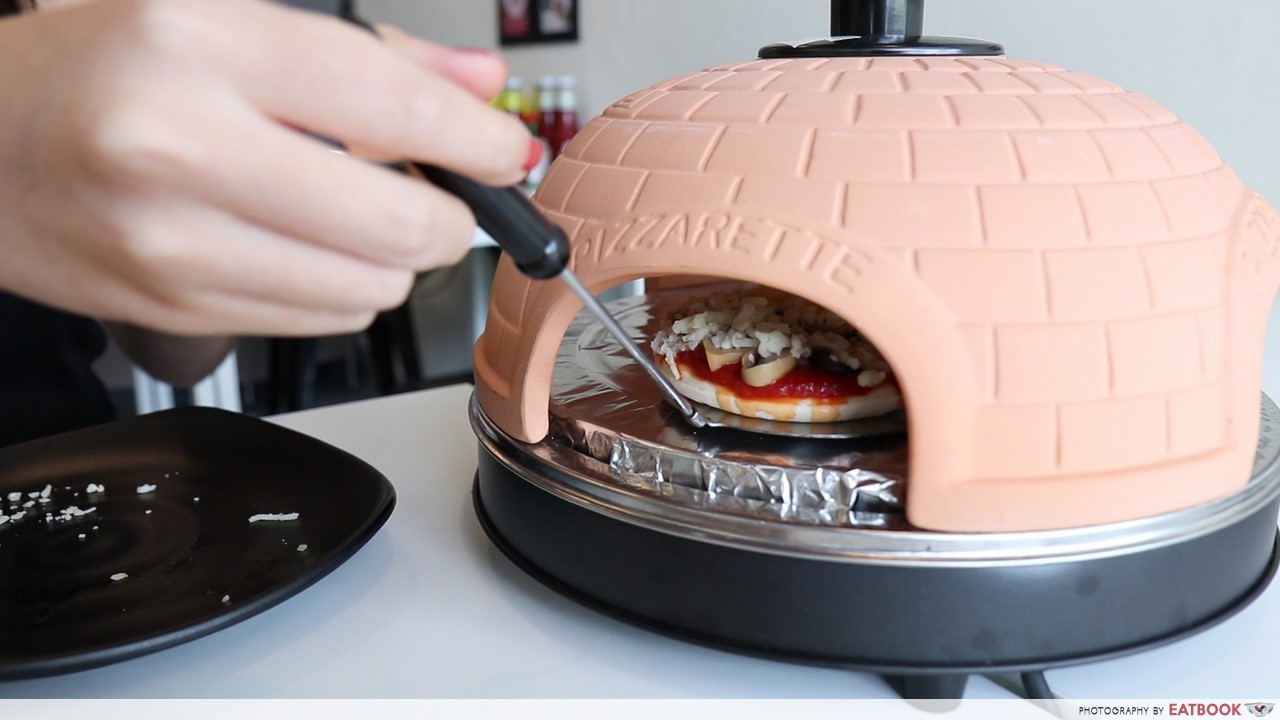 Instead of making typical pizza flavours, we decided to tweak some classics and make our own unique combinations. We ended up making a Hawaiian pizza with pepperoni instead of ham, and one with shrimp, capsicum, and hot dog slices. Though the toppings were sufficient for us to put some satisfying combinations together, they were of average quality.
Leave the pizza in a small oven on your table for five to 10 minutes. This is just about long enough to heat up your pizza and ensure the cheese melts, but keep the dough from burning.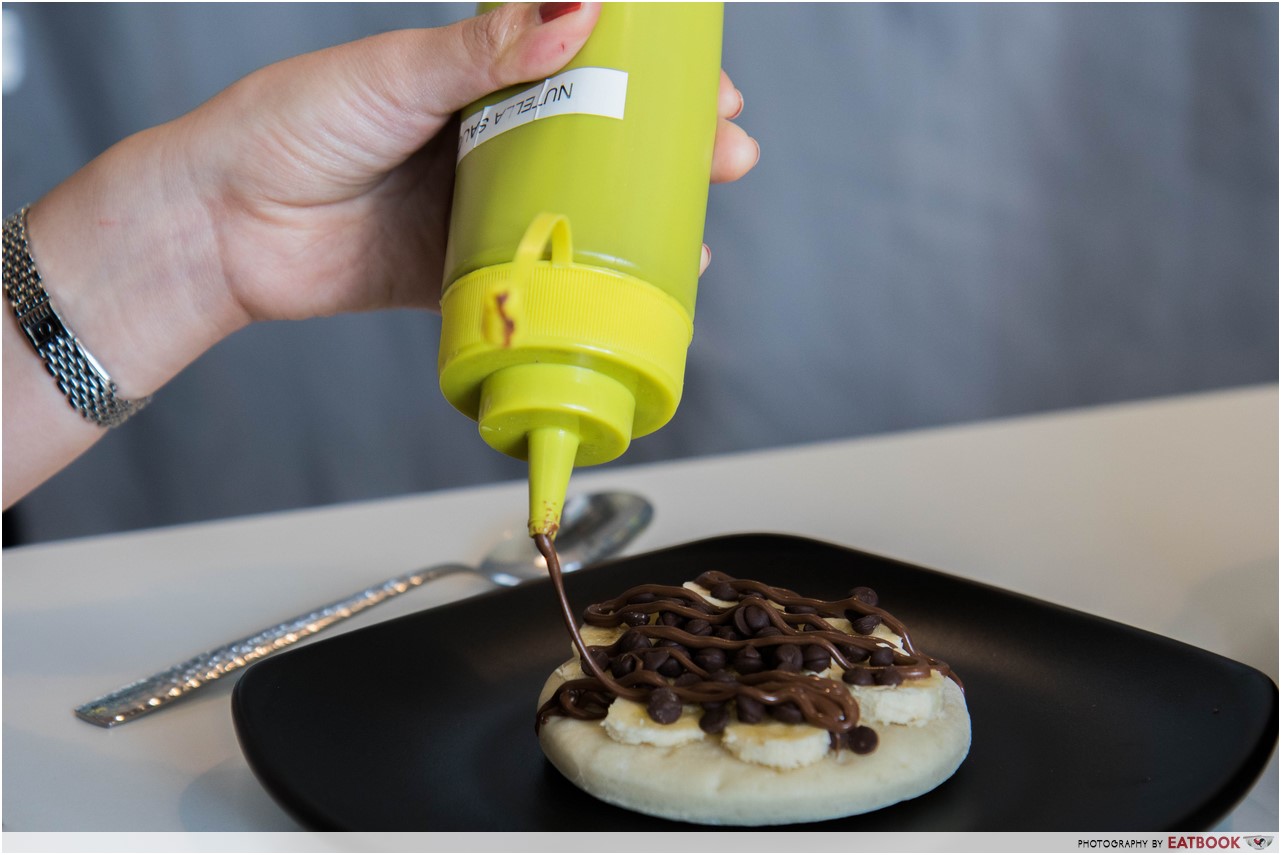 If there's one thing I love more than pizza, it's dessert. After enjoying your savoury creations, you'll be able to satisfy your sweet tooth by crafting your own dessert pizzas. This means you'll get to add as much Nutella as your heart desires, with no judgy glances.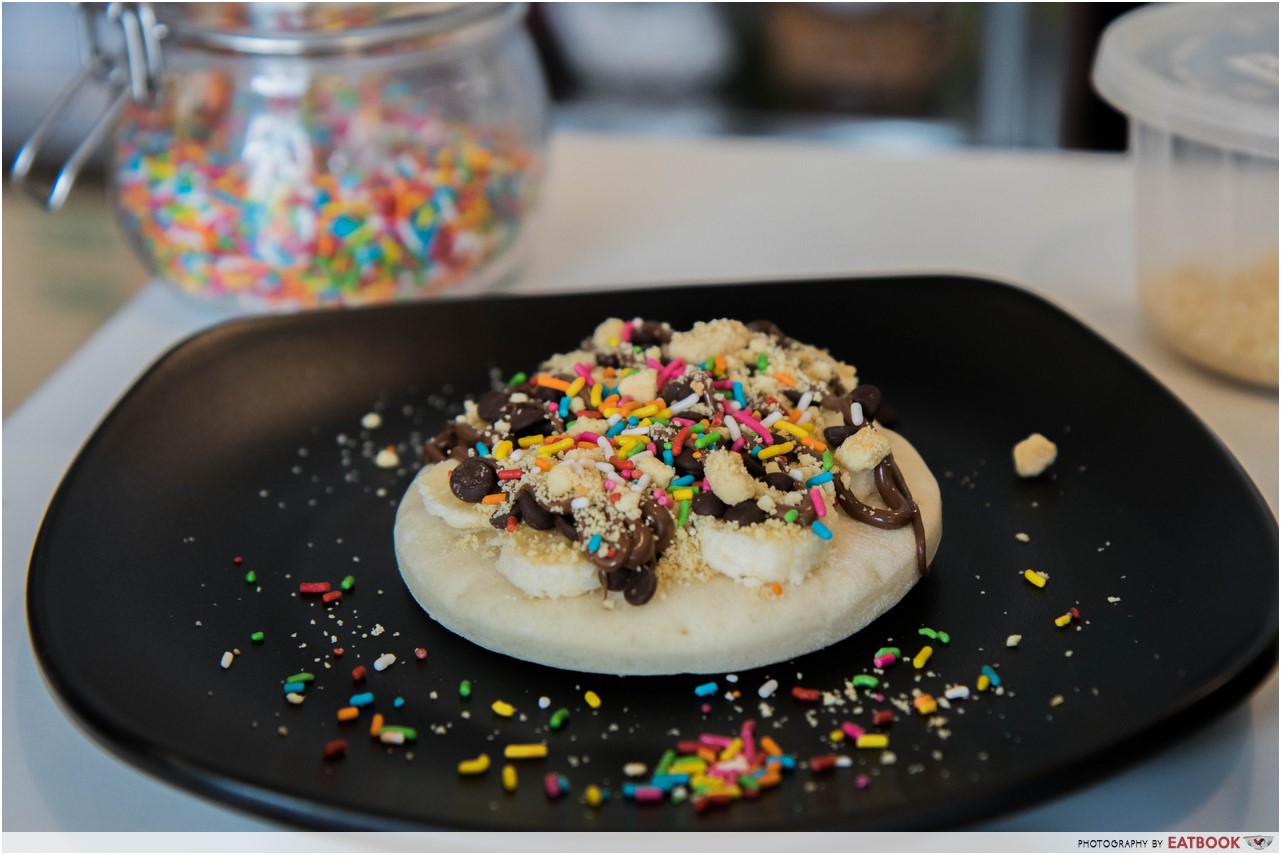 Sweet toppings you'll be able to choose from include rainbow sprinkles, Nutella, fresh bananas, chocolate chips, Froot Loops, mini marshmallows, Oreo bits, and Golden Oreo bits.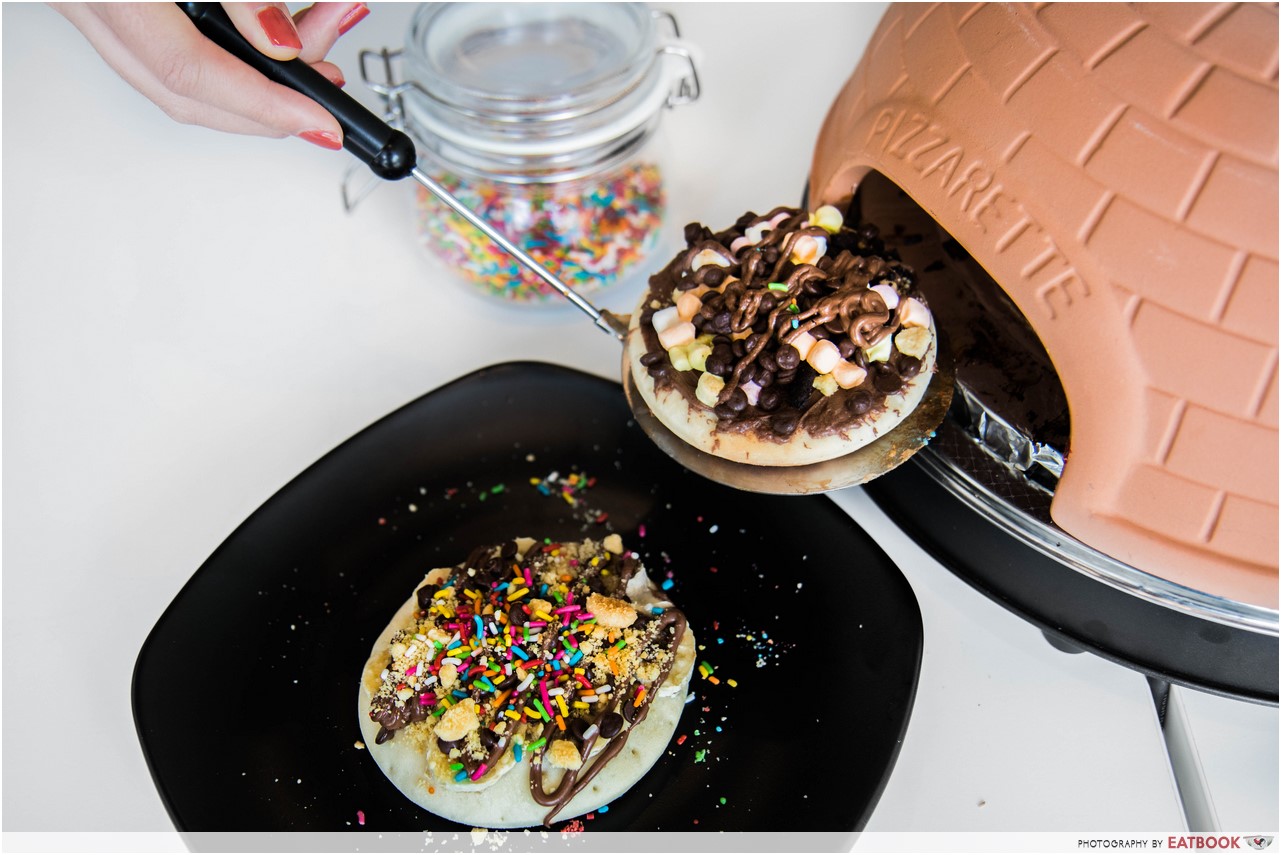 Since the dessert pizzas we made didn't have cheese, it didn't take long for them to be ready. You just need to warm them through and make sure the Nutella doesn't burn in the oven.
We particularly enjoyed adding sliced banana to our combinations as it added some freshness, making each pizza less cloying.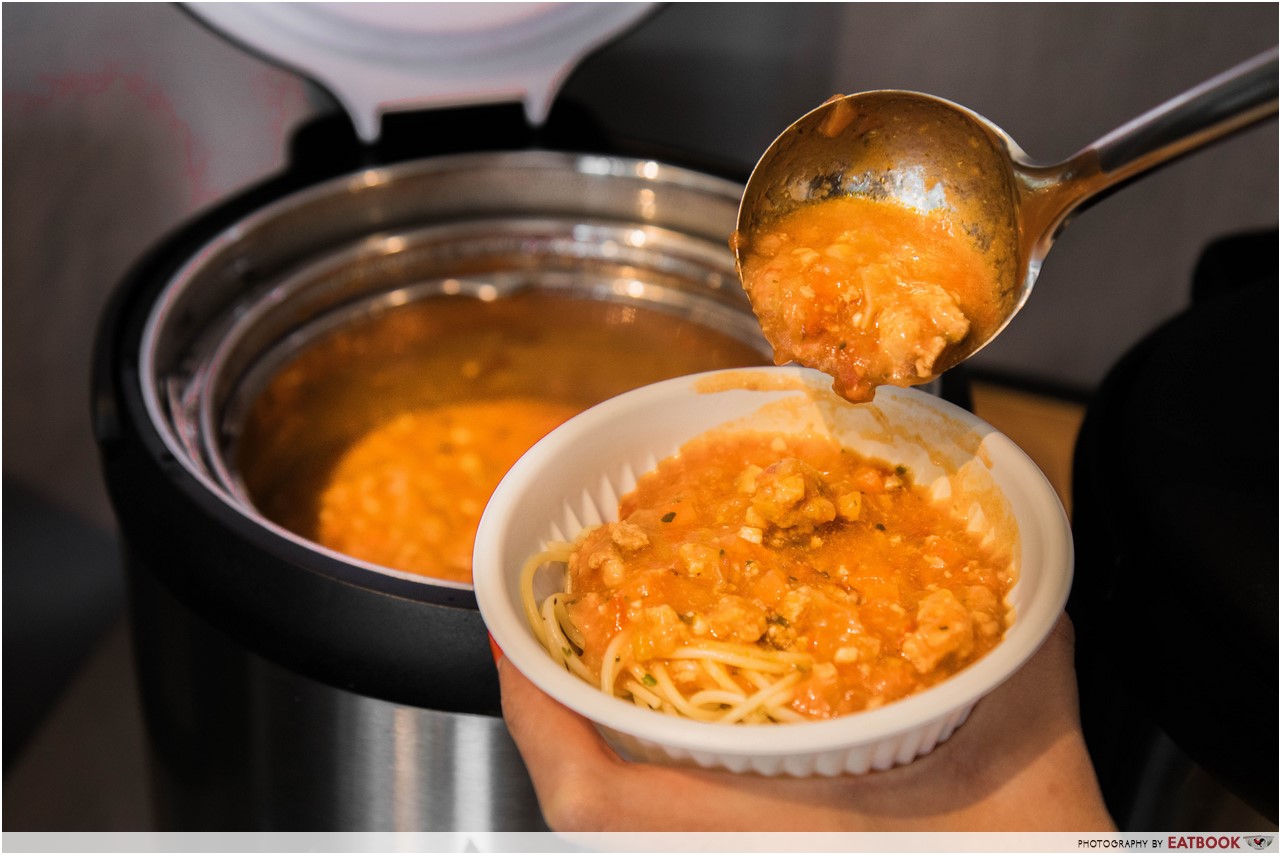 While you're waiting for your pizza to cook, you can enjoy some of their free-flow sides. Their spaghetti bolognese was made with a generous amount of minced chicken and had the herby taste of basil.
Just like their pizza sauce and toppings, the sides weren't anything spectacular. But considering how pocket-friendly the buffet is, you can't really expect many premium dishes. That being said, we still found the pasta to be a satisfying starter.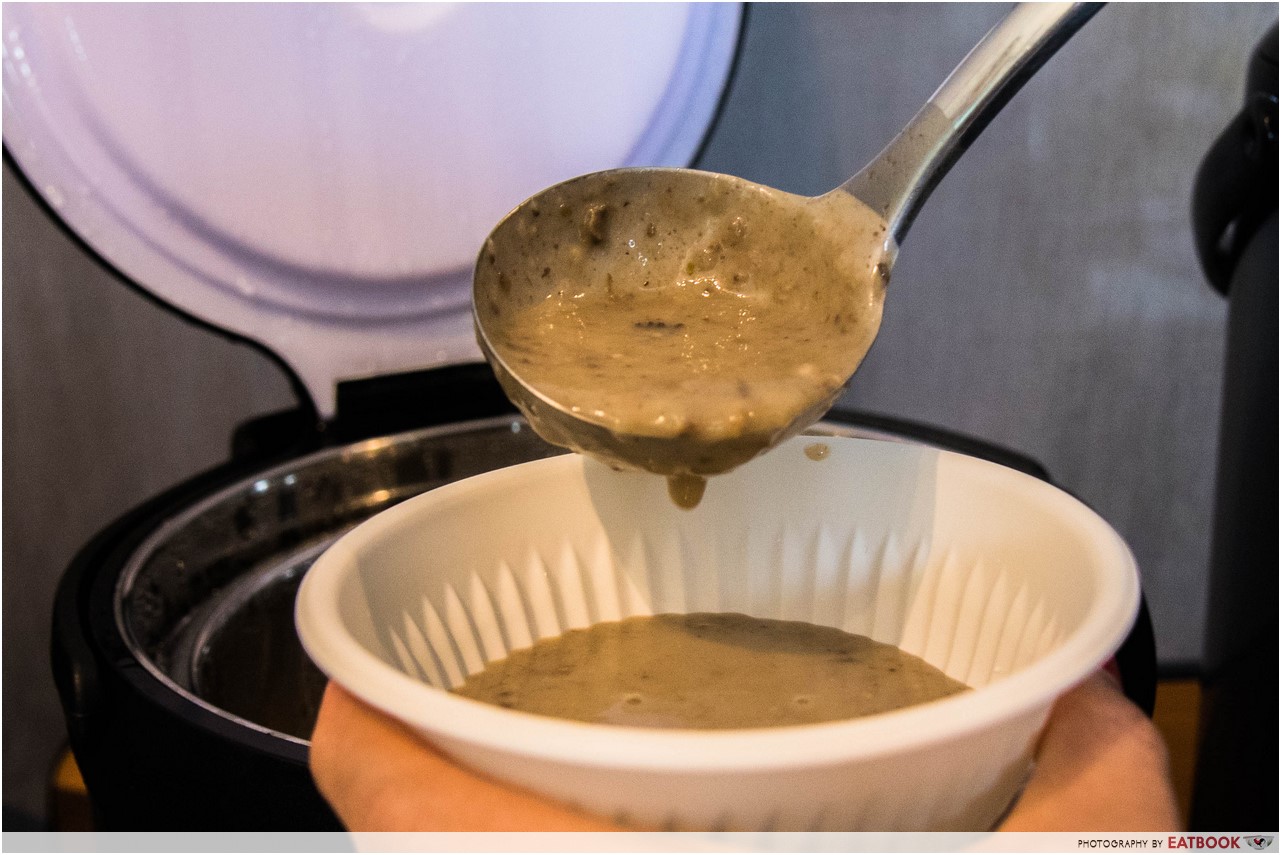 We also had some mushroom soup to go with our meal. Once again, though it tasted similar to store-bought canned soup, it still managed to satisfy with its creamy texture and strong mushroom flavour.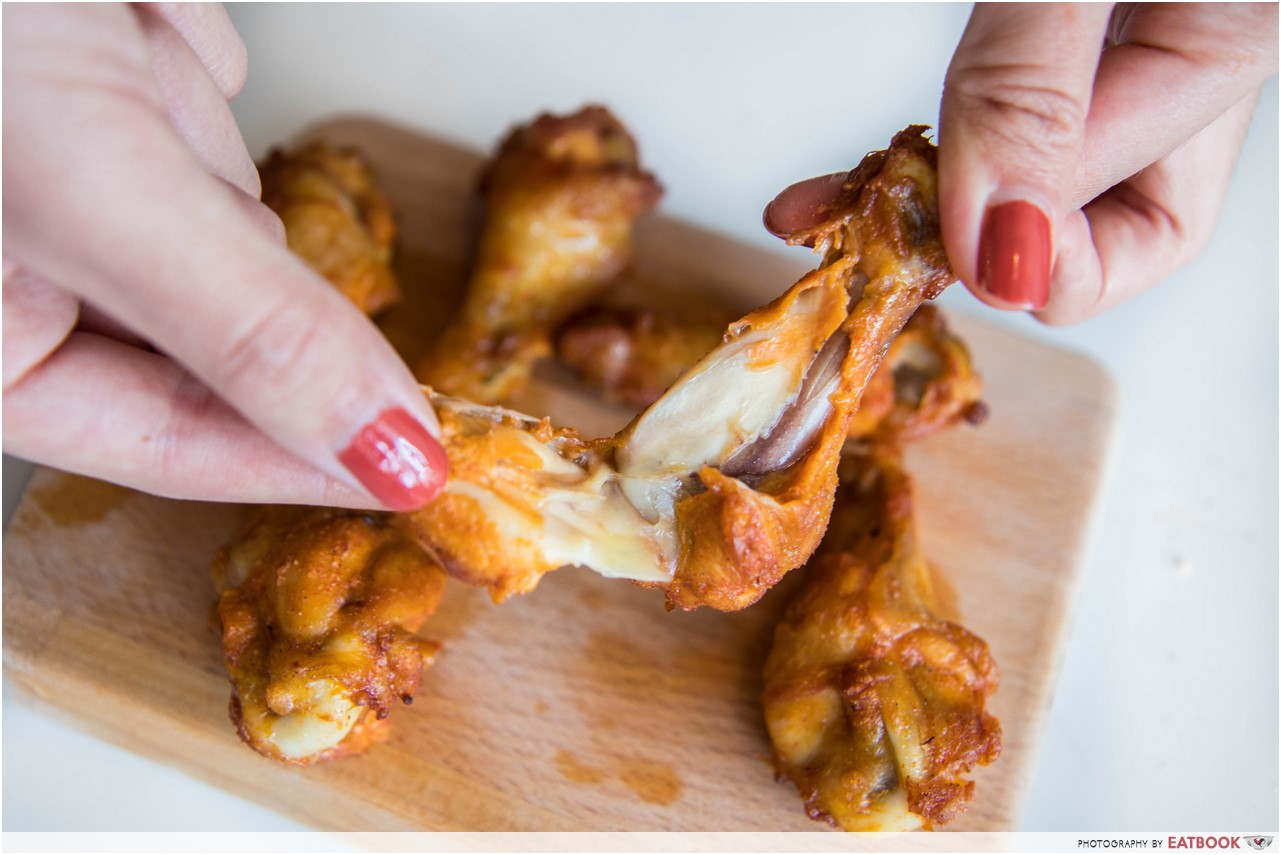 Every diner also gets to enjoy two baked chicken drumlets. These were given to us fresh out of the oven, so they were still warm and juicy on the inside. Each piece was seasoned well with chilli powder, which gave the meat a slightly spicy kick.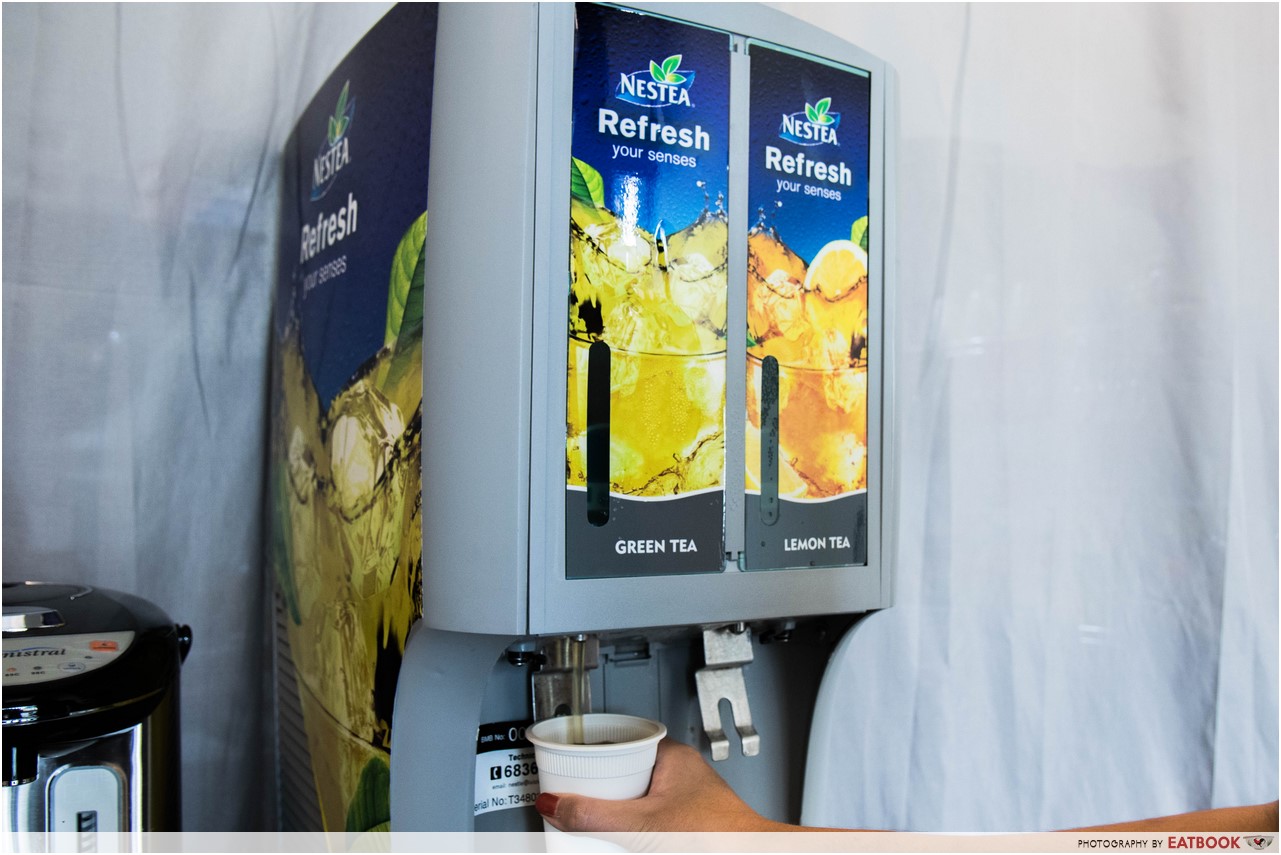 If free-flow food isn't enough, Rhombus Pizza also provides free-flow drinks. They had cold green tea and lemon tea available, as well as hot coffee.
Ambience at Rhombus Pizza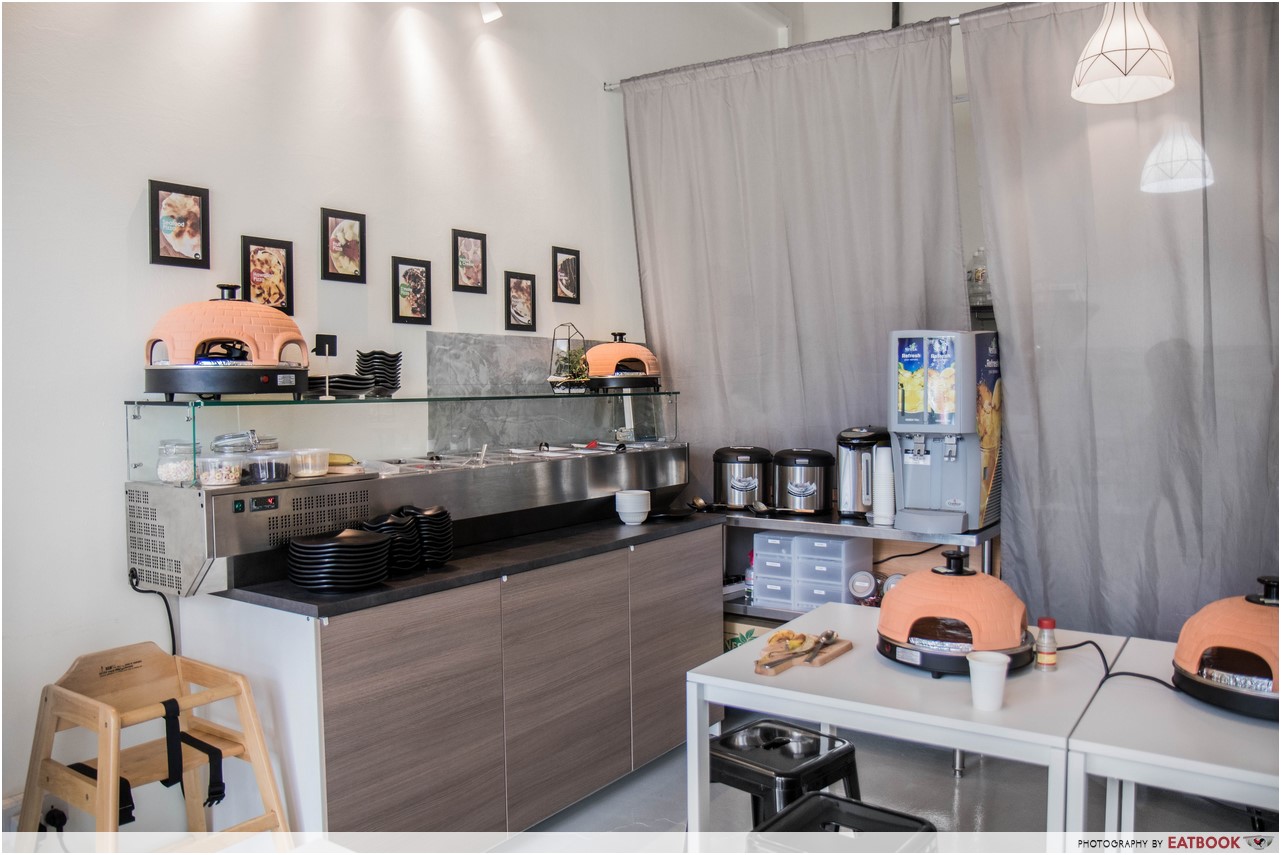 Rhombus Pizza is located at WIS@Changi, which is around an eight-minute walk from Eunos MRT Station. Each table comes with a mini clay oven that can fit four pizzas each time. Since this is a small space that fits around 10 people, you will need to make a reservation before heading down.
The verdict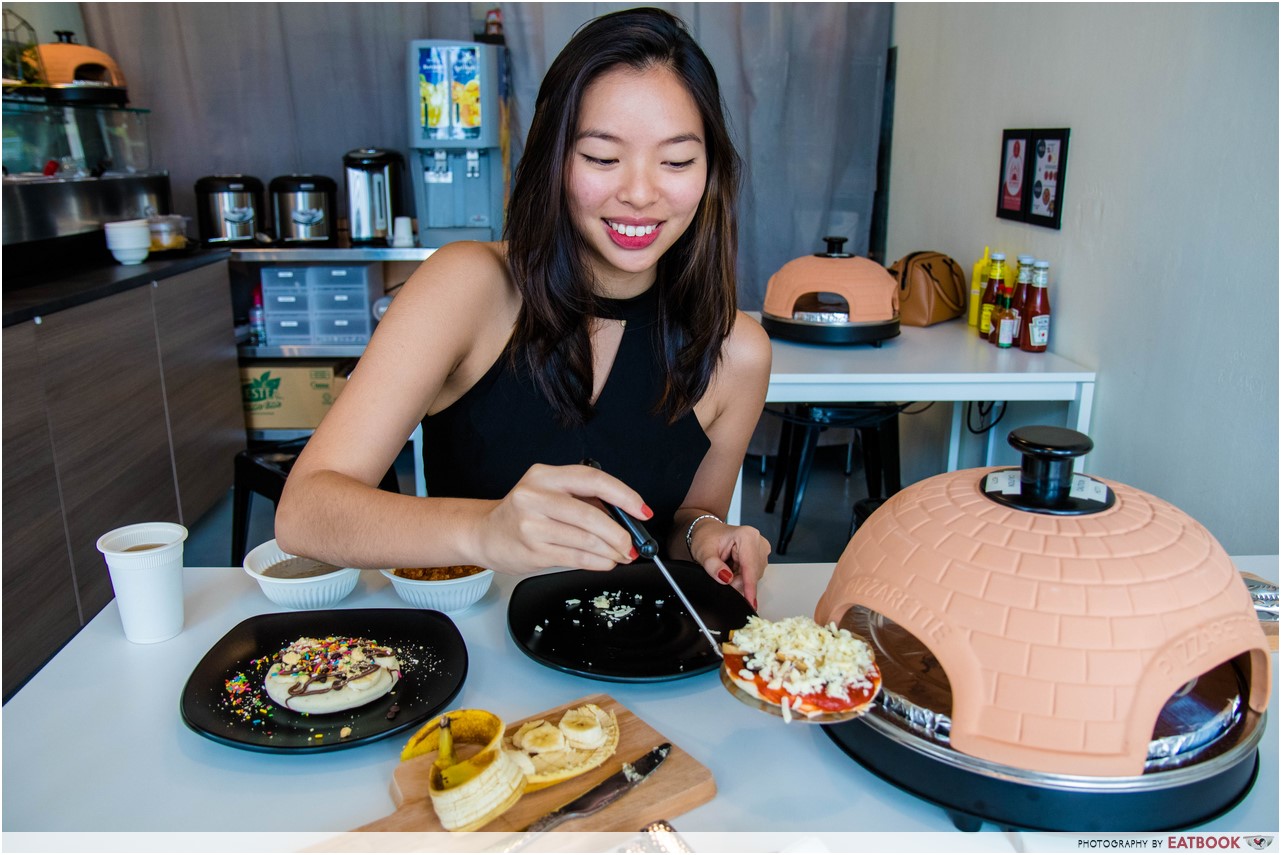 Overall, we had a great time at Rhombus Pizza. Though they don't have the highest quality ingredients or the most extensive selection of toppings, the experience of crafting our own pizzas with good company made up for it. Being Muslim-owned and suitable for the whole fam provides more incentive to visit. Check out other child-friendly restaurants and halal eateries around Singapore!
Address: 116 Changi Road, #01-02, WIS@Changi, Singapore 419718
Opening hours: Tue-Sun 1pm to 8:30pm
Tel: 9844 0210
Website
Rhombus Pizza is a Muslim-owned restaurant.
This is an independent review by Eatbook.sg.
Summary
Pros
– Enjoyable dining experience
– Family-friendly
– Muslim-owned
Cons
– Limited selection of toppings
– Food was average
Recommended Dishes: Mushrooms with ham, olives and cheese, pepperoni with pineapple and cheese, Nutella with bananas, Golden Oreo bits and chocolate chips
Operating Hours:
Tue-Sun 1pm to 8:30pm
Tel:
9844 0210
Address: 116 Changi Road, #01-02, WIS@Changi, Singapore 419718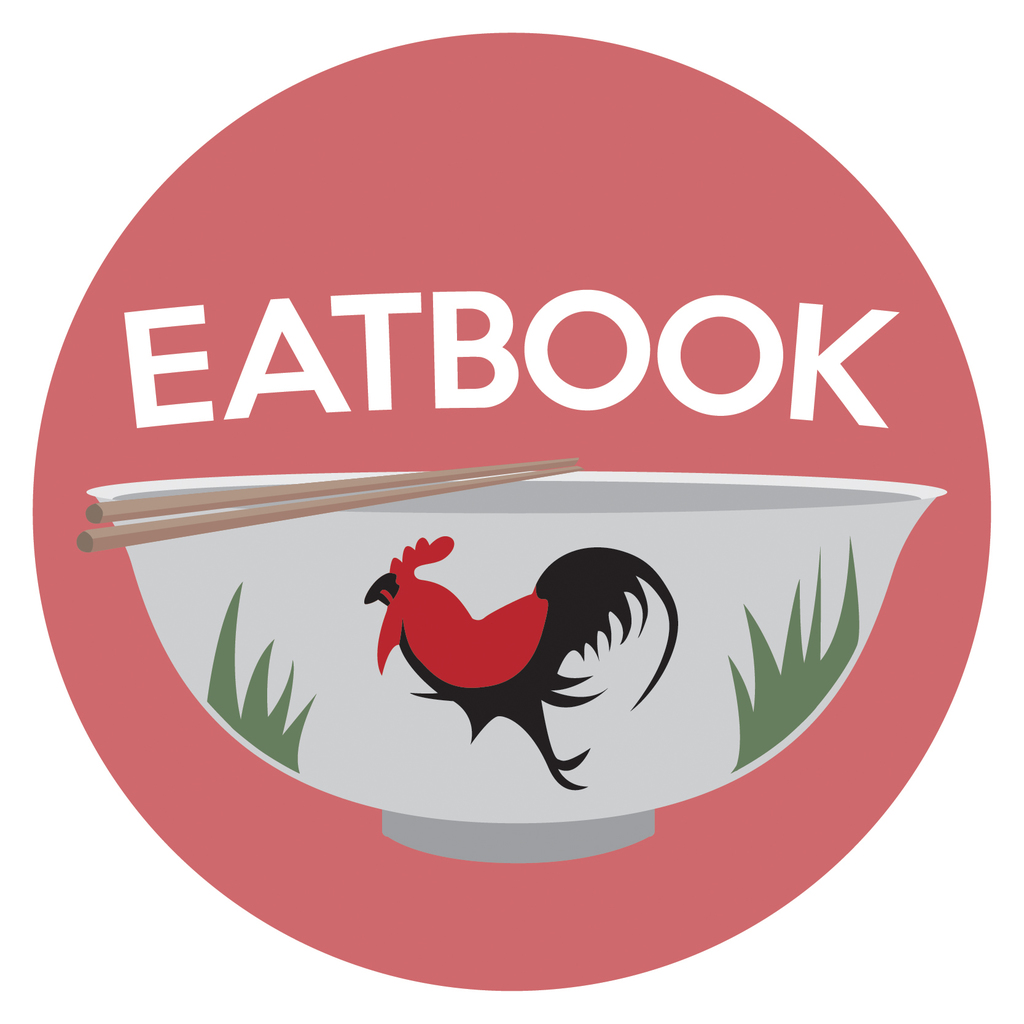 Drop us your email so you won't miss the latest news.