---
Late-night halal food places for squad gatherings
---
We all know finding one common day that everyone is free for a gathering is like solving an algebra equation – figuring out what's that X date is no easy job. Here is a list of late-night halal eateries that are open for supper so that you can schedule those gathering as late as you want, when everyone is done being busy with their lives during the day!
---
1. Enak Enak Hong Kong Tea House

---
Enak Enak has two outlets, one in Simpang Bedok and one at East Coast Park Seafood Centre. Both outlets are open 24 hours and boast an extensive menu with over 10 pages. From dim sum to quirky items such as Kebab Popiah with Cheese ($6.50), there is something for everyone, at any time of the day. The East Coast outlet has ample parking lots and a strip of the beach right in front of it, so you can enjoy the sea breeze while chatting.
Address: 1202 East Coast Parkway, #01-01, East Coast Seafood Centre, Singapore 449881
Opening hours: Daily 24 hours
Tel: 6876 5911
Website
Enak Enak is halal-certified.
---
2. Encik Tan 
---
This halal-certified chain serves an assortment of hawker dishes including Chicken Charsiew Noodle Set with Fried Wanton ($6) and Signature Fishball Noodles ($5). While most Encik Tan outlets close at regular mall hours, their Bugis+ outlet is the one to hang out at because it's open 24 hours!
Address: 201 Victoria Street, #01-02/K1, Bugis+, Singapore 188067
Opening hours: Daily 24 hours
Website
Menu
Full list of outlets
Encik Tan is halal-certified.
---
3. 89.7 Supper Club

---
You know it's a place for supper when it's got "Supper Club" in its name. 89.7 Supper Club serves up Chinese, Malay, and Western dishes, and is open all day, every day. While it might be located in the far-flung Changi Village, this spot remains popular for late-night dim sum and their delicious hawker fare.
Address: 5 Changi Village Road, #01-2035, Singapore 500005
Opening hours: Daily 24 hours
Tel: 6214 1897
Website
89.7 Supper Club is halal-certified.
---
4. The Ramen Stall

---
There aren't many halal Japanese restaurants in Singapore, much less one that opens through the night, and that's what makes The Ramen Stall such a gem. From Volcano Ramen ($11++) to Kaisen Don ($16.50++), you can satisfy your middle-of-the-night ramen and sushi cravings here.
Address: 787 North Bridge Road, North Bridge Road, Singapore 198755
Opening hours: Mon-Fri 5pm to 6am, Sat-Sun 12pm to 6am
Tel: 6655 0800
Website
Menu
The Ramen Stall is halal-certified.
---
5. Tang Tea House Hong Kong Cafe

---
For those of you who have not had halal dim sum before, Tang Tea House Hong Kong Cafe will live up to your expectations. Their Golden Sand Bun ($4.50 for three pieces) is one of their most highly raved items, with flowy egg custard exploding in your mouth on first bite. Another signature dish here is their Crispy Fried Bee Hoon ($5.80).
Address: 359 Bedok Road, Singapore 469547
Opening hours: Daily 11am to 4am
Tel: 6445 9100
Website
Menu
Full list of outlets
Tang Tea House Hong Kong Cafe is halal-certified.
---
6. Mas-Ayu Restaurant

---
Update: Mas-Ayu Restaurant is now permanently closed.
Mas-Ayu Restaurant has been called a Thai food restaurant, but it really has many other options as well. Some interesting dishes include their Mee Bundung ($5.50) and Sotong Goreng ($20). The latter is a must-order and is frequently raved about by visitors, who love the gigantic plate of crispy calamari.
Address: 55 Upper East Coast Road, Singapore 455215
Opening hours: Daily 24 hours
Tel: 6449 2844
Mas-Ayu Restaurant is Muslim-owned.
---
7. RK Eating House

---
RK Eating House is not just another prata place; their Tissue Prata ($5.50) is probably the tallest you'll ever find in Singapore, and is definitely made for sharing. That coupled with their large Milo or Teh Tarik Tower ($17 for five litres) will take your gathering to new heights. You'll never go thirsty as you and your kakis can be sipping and munching all night long at this 24-hour joint.
Address: 1A Kensington Park Road, Singapore 557253
Opening hours: Daily 24 hours
Tel: 6289 5379
RK Eating House is Muslim-owned.
---
8. Boon Lay Power Nasi Lemak

---
A plate of fragrant nasi lemak with crispy fried chicken is good anytime. Boon Lay Power Nasi Lemak opens till 4am, and it offers value for money. Their Nasi Lemak Chicken Set is priced at $3.50, and you can get an otah to make it even better for $1.
Find out where else to get good and cheap nasi lemak in Singapore!
Address: Blk 221A/B Boon Lay Place, #01-106, Singapore 642221
Opening hours: Daily 4pm to 4am
Tel: 6266 4466
Website
Boon Lay Power Nasi Lemak is Muslim-owned.
---
9. Sri Sun Express
---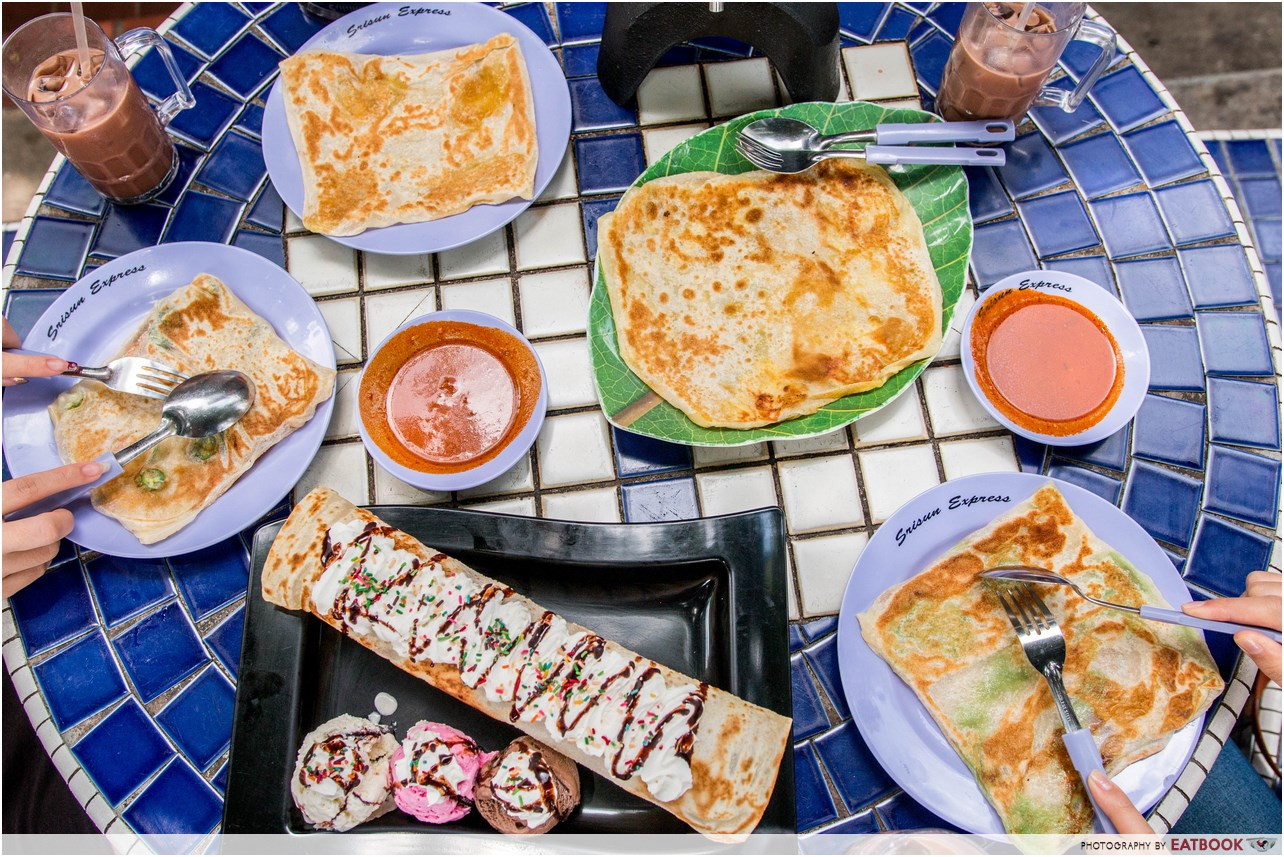 This prata place is rather creative with their prata flavours, with options such as Kaya Prata ($2.50+) and Ice Cream Paper Prata ($7+). It's a great place to try 10 different types of prata and share them with your friends. If you're not feeling up for prata, they also have dishes such as Maggi Goreng and Cheese Fries ($7.50) – yes, together – for the adventurous ones.
Read our full review of Srisun Express!
Address: 56 Serangoon Garden Way, Singapore 555952
Opening hours: Daily 24 hours
Tel: 6288 5747
Website
Menu
Full list of outlets
Srisun Express is halal-certified.
---
10. Jian Fa Seafood BBQ
---
A seafood supper feast is made possible at Jian Fa Seafood BBQ. If you are craving some chilli crab and fried mantou or stingray at 1am, head down to this hawker stall located within Our Tampines Hub Hawker Centre. The stall's last order is at 2:30am, but you can savour your dishes for as long as you want as the hawker centre operates for 24 hours!
Address: 51 Tampines Avenue 4, #01-57, Our Tampines Hub, Singapore 529684
Opening hours: Daily 8am to 3am (last order at 2:30am)
Website
Jian Fa Seafood BBQ is halal-certified.
---
Your squad meetings don't have to end early
---
Your catch-up sessions with your secondary school friends don't really need to end when a cafe closes at 10pm. These late-night supper spots will let you chit-chat all day and all night. Let us know if we missed out your favourite halal food spot that opens till late!
---
Featured image adapted from Instagram user gofoodmaps' post.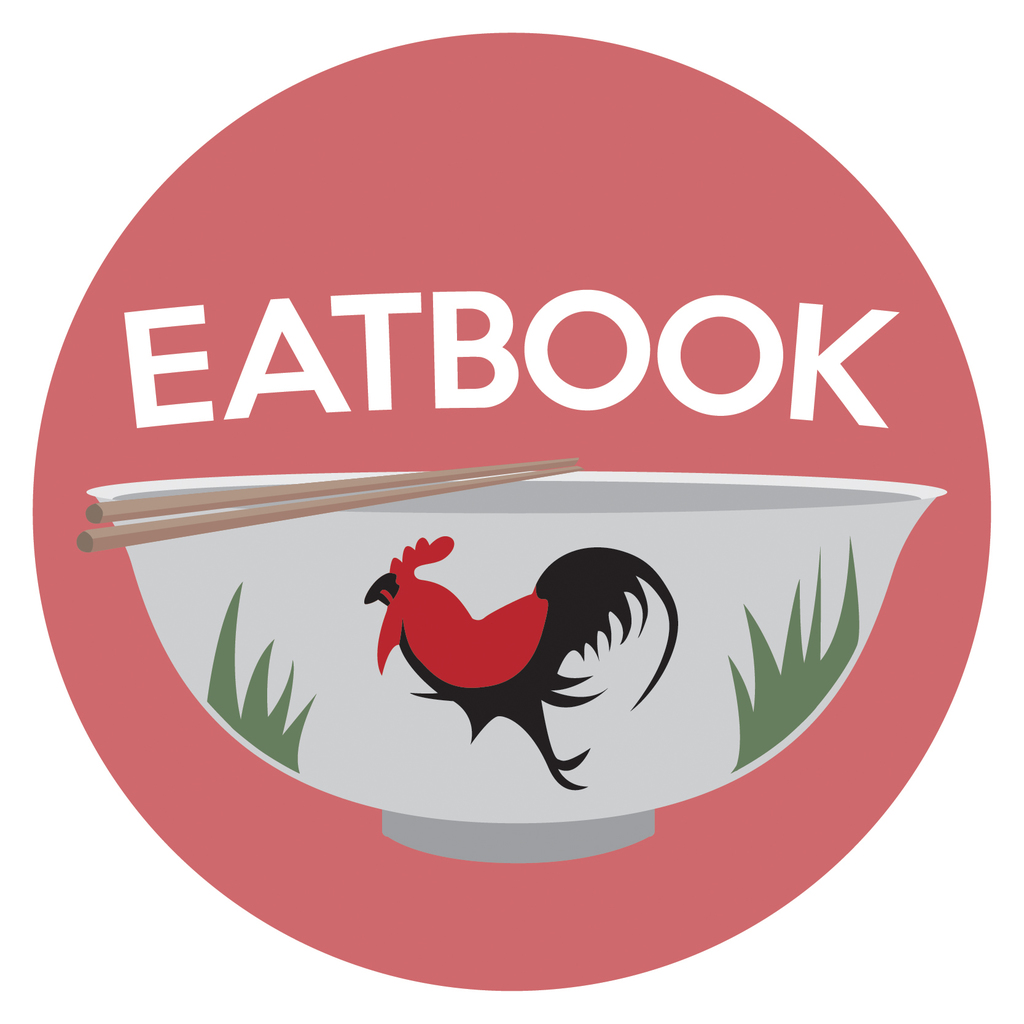 Drop us your email so you won't miss the latest news.