Ribena Jelly Drink at 7-11
Working from home has become the norm for over a year now. While I've learned to adapt to endless Zoom calls, my neighbours' perpetual construction, and the blurred lines between work time and me time, my longest struggle was finding the right snack to satiate my daily 3pm hunger pangs. Reaching for a bag of chips would make me feel sluggish, and I was constantly on the hunt for something convenient, tasty, and light to munch on without breaking my grind towards EOD. In came the game-changing Ribena Jelly Drink, that I spotted on a chance snacktime hunt at 7-11.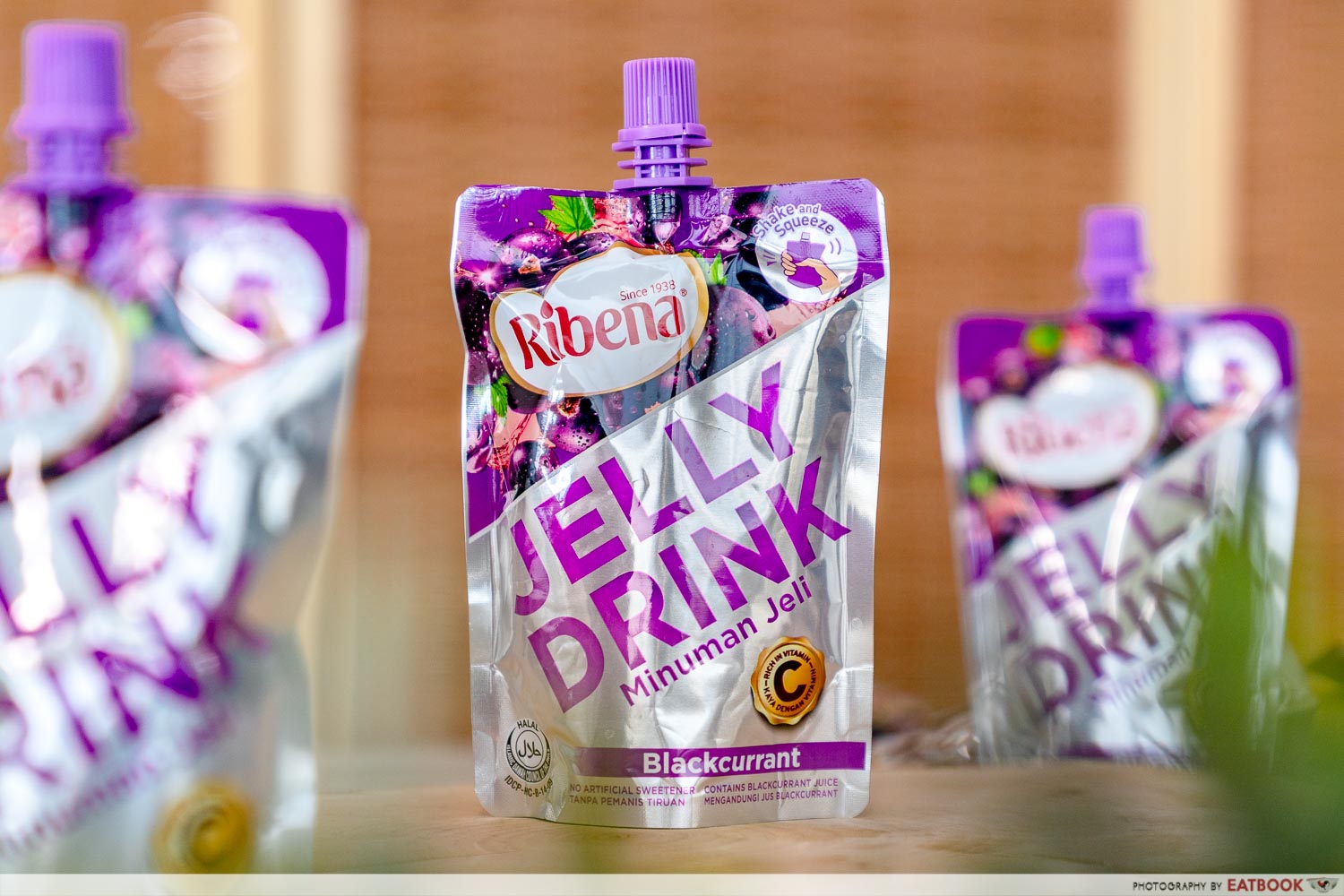 This new addition to the Ribena range is a two-in-one snack-plus-beverage, available exclusively at 7-11, from now till September 2021. Priced from $2, these fruity packs of goodness became my go-to afternoon snacks once I saw them in stores.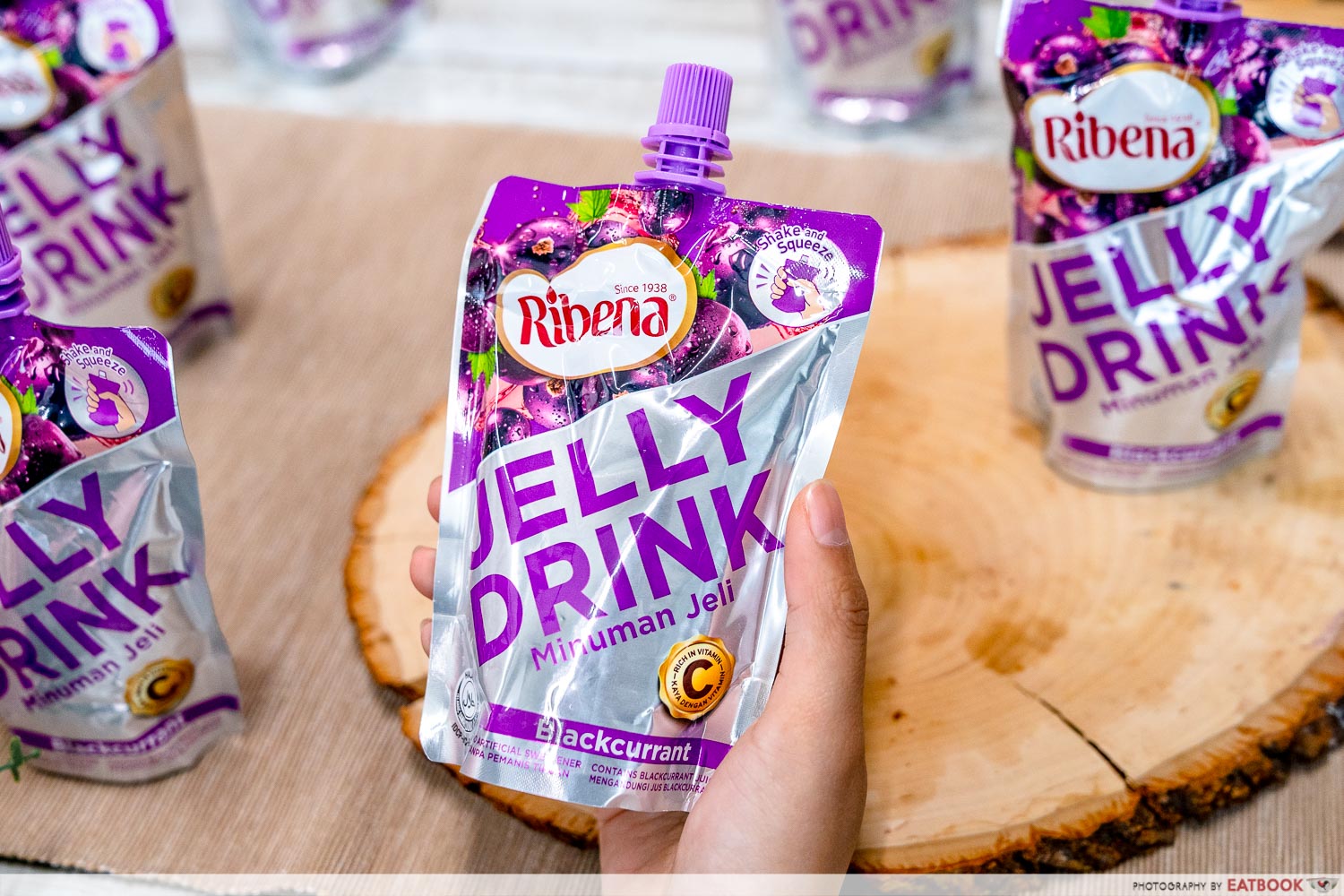 The Ribena Jelly Drink contains blackcurrant juice with no artificial sweetener, so it tastes berrylicious, sans the cloying, fake sweetness other berry drinks have. It is also rich in Vitamin C. 
Apart from taste, I love the Ribena Jelly Drink because it is incredibly easy to snack on. Simply grab the pack cold from the fridge, shake it, squeeze it, and enjoy on the go. No greasy fingers, no crumbs━just three steps to a chilled, and satisfying snack that keeps me energised throughout all my virtual meetings, and tackling my workload.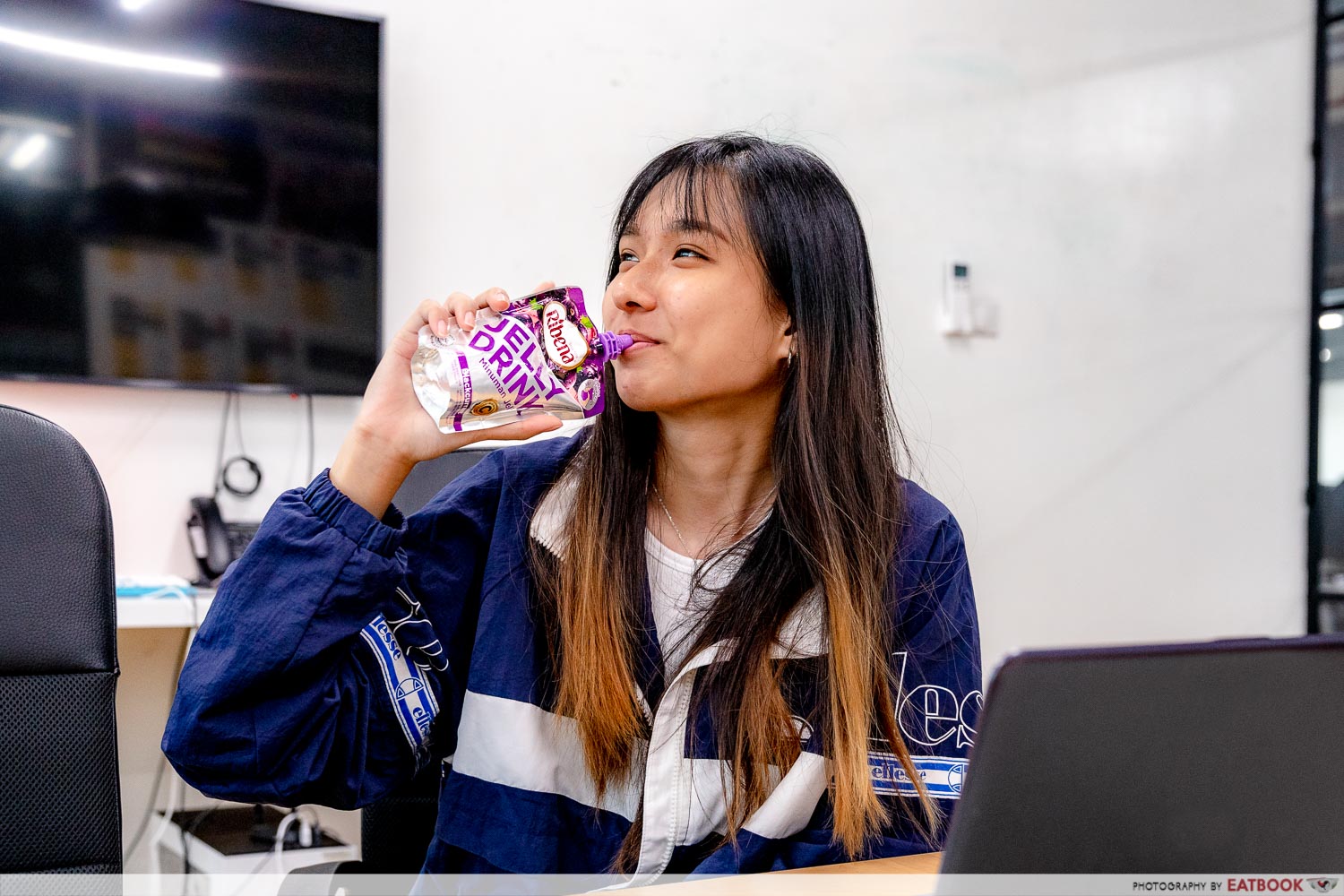 Beyond just a workday booster, the Ribena Jelly Drink is also great for other snack-filled occasions. It's great as a thirst-quencher through Netflix binges with friends, or a snack to power you through gaming sprees. Trust me, this snack is a winner when you're spending a little too much time in-game, and don't have time to juggle between IRL eating, and whipping up a feast on Overcooked.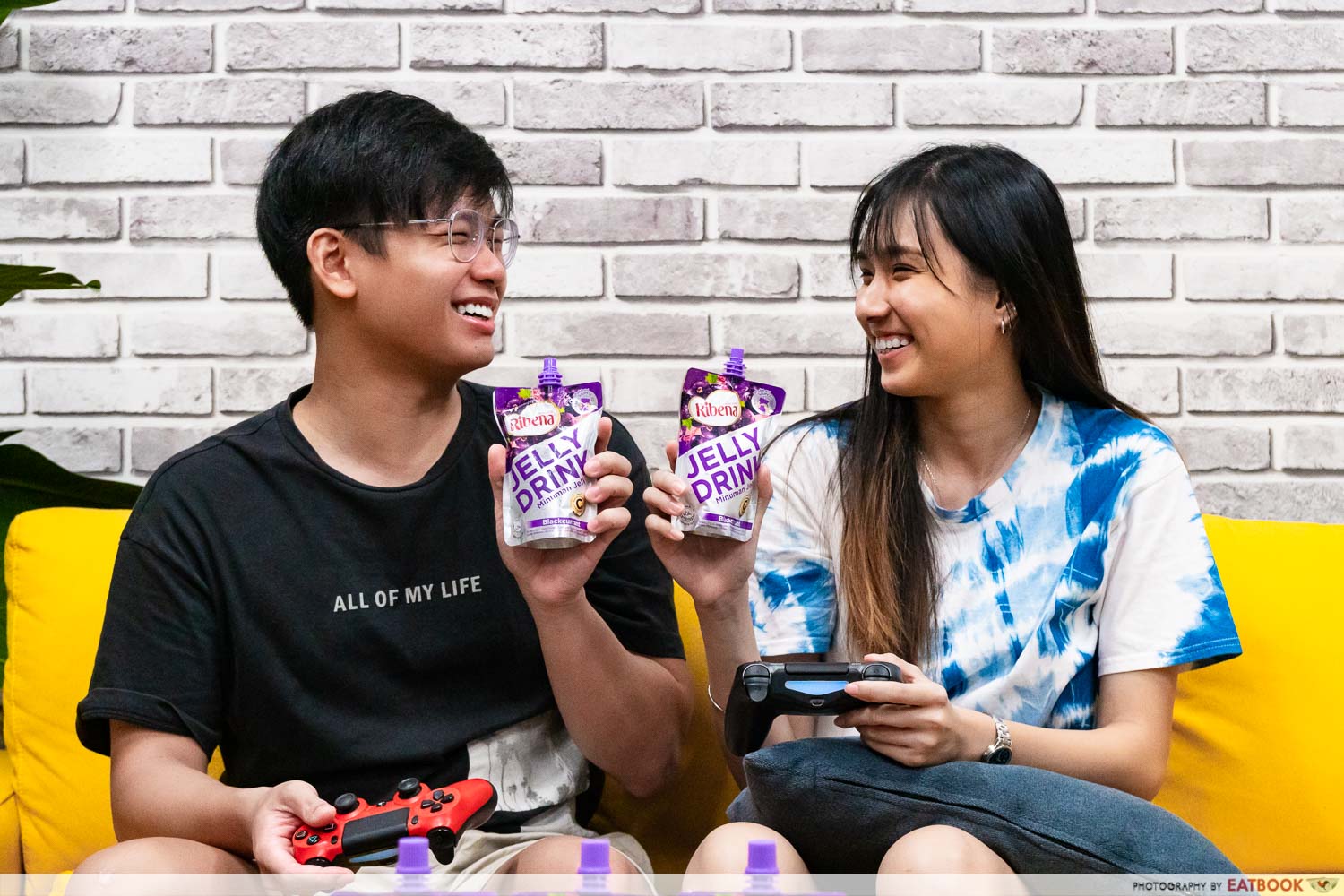 Don't say bojio: head down to the nearest 7-11 outlet and try it for yourself!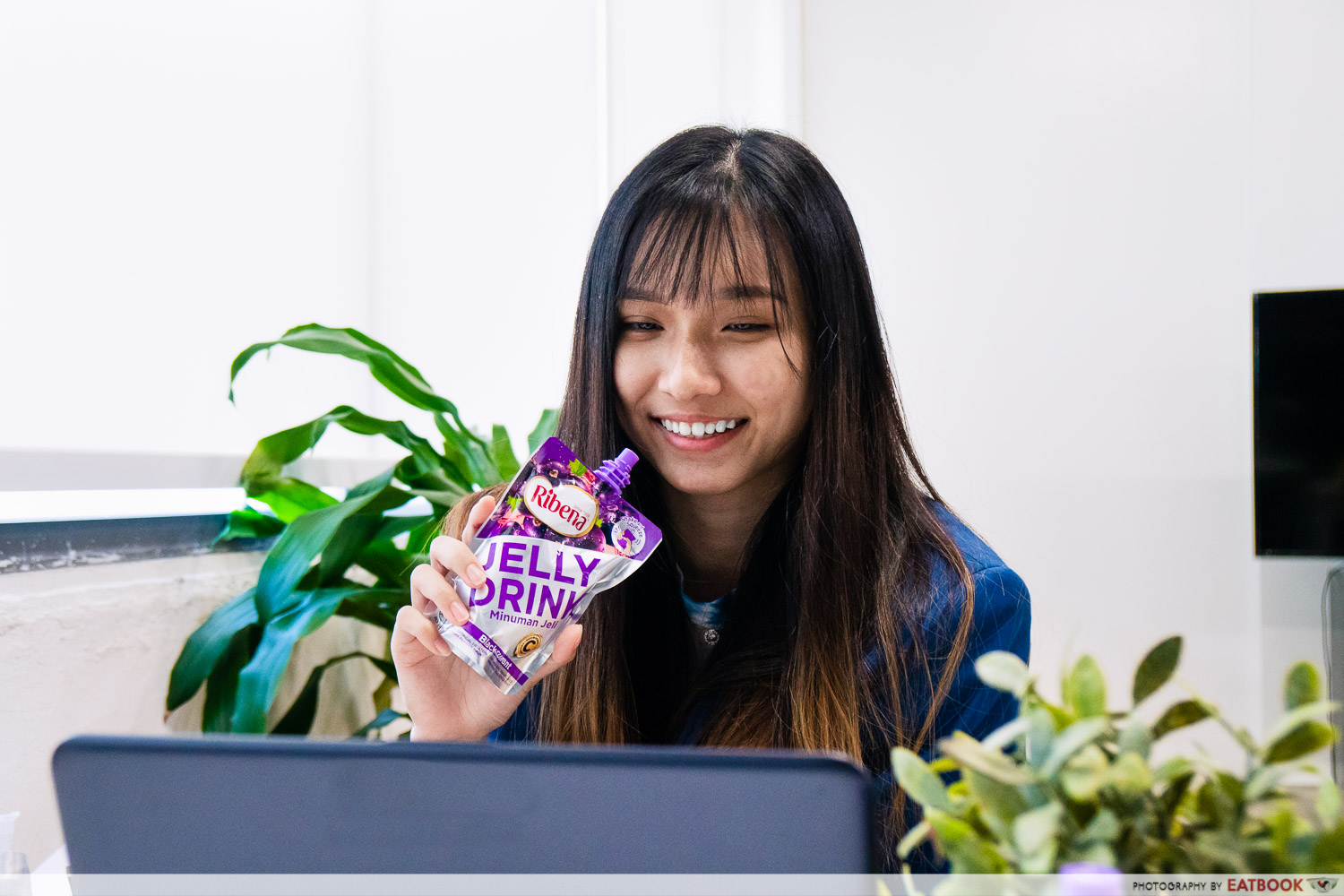 Ribena is also holding a lucky draw for customers who have tried the Ribena Jelly Drink. Stand a chance to win one Popsical Remix home karaoke set worth $500, with a purchase of a pack. For more information about the lucky draw, check out Ribena's Facebook post.
To participate, simply SMS 9010 2322 in the following format: RIBENAJELLY <space> Name <space>Receipt number. This promotion will run till 31 August 2021.
For more Ribena goodness, check out our Ribena recipes, for desserts and savoury treats you can create with Ribena, all in the comfort of your own home.
Photos taken by Melvin Mak.
This post is brought to you by Ribena.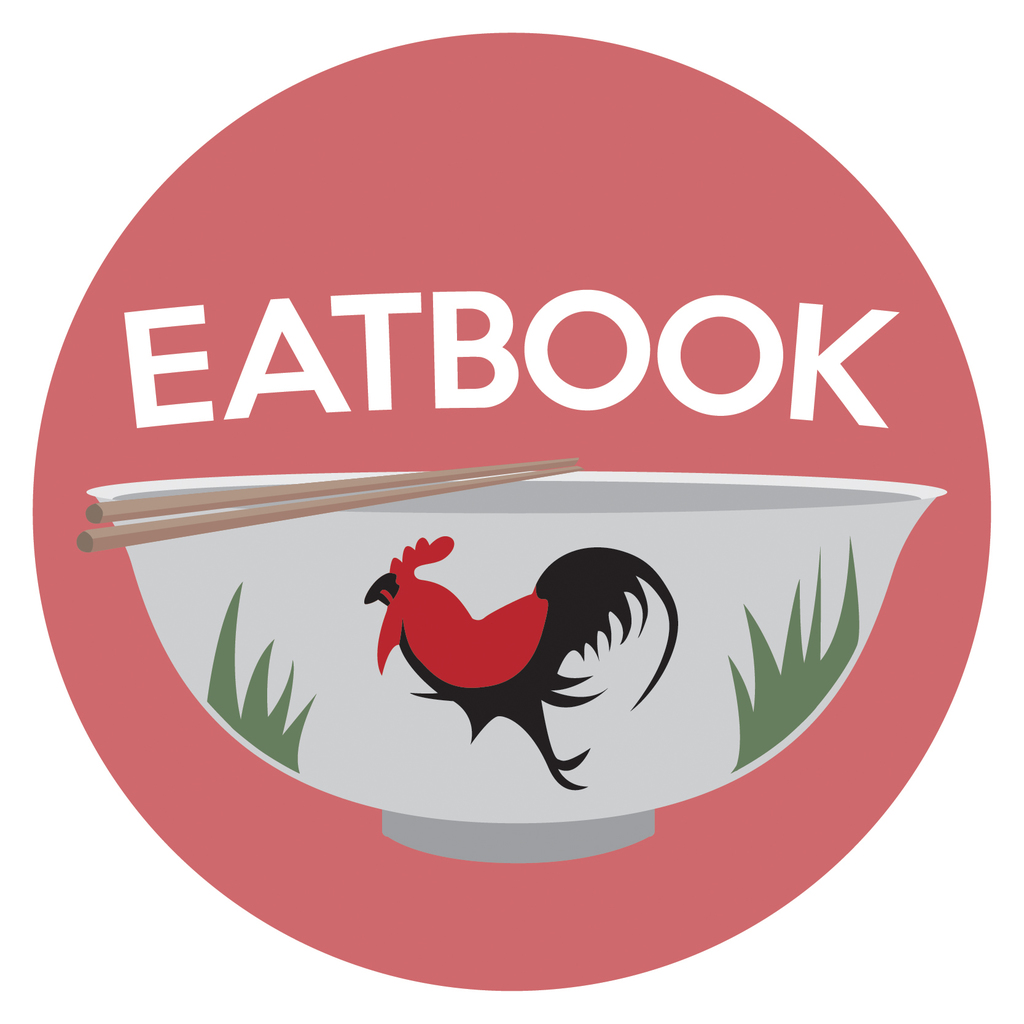 Drop us your email so you won't miss the latest news.