Rice And Shine by FarLee is the first rice and beauty drink subscription service in Singapore
As a true blue Asian person, rice is on my mealtime menu at least half the week. Nothing is as simple and reliable as having rice on hand to prepare a simple meal, or to experiment with and create a variety of new dishes. Unfortunately, with that comes having to buy heavy bags or multiple different types of grains from the supermarket and cluttering my pantry, increasing my food waste too. Thankfully, my discovery of Rice And Shine, a flexible rice subscription service by FarLee has been a gamechanger.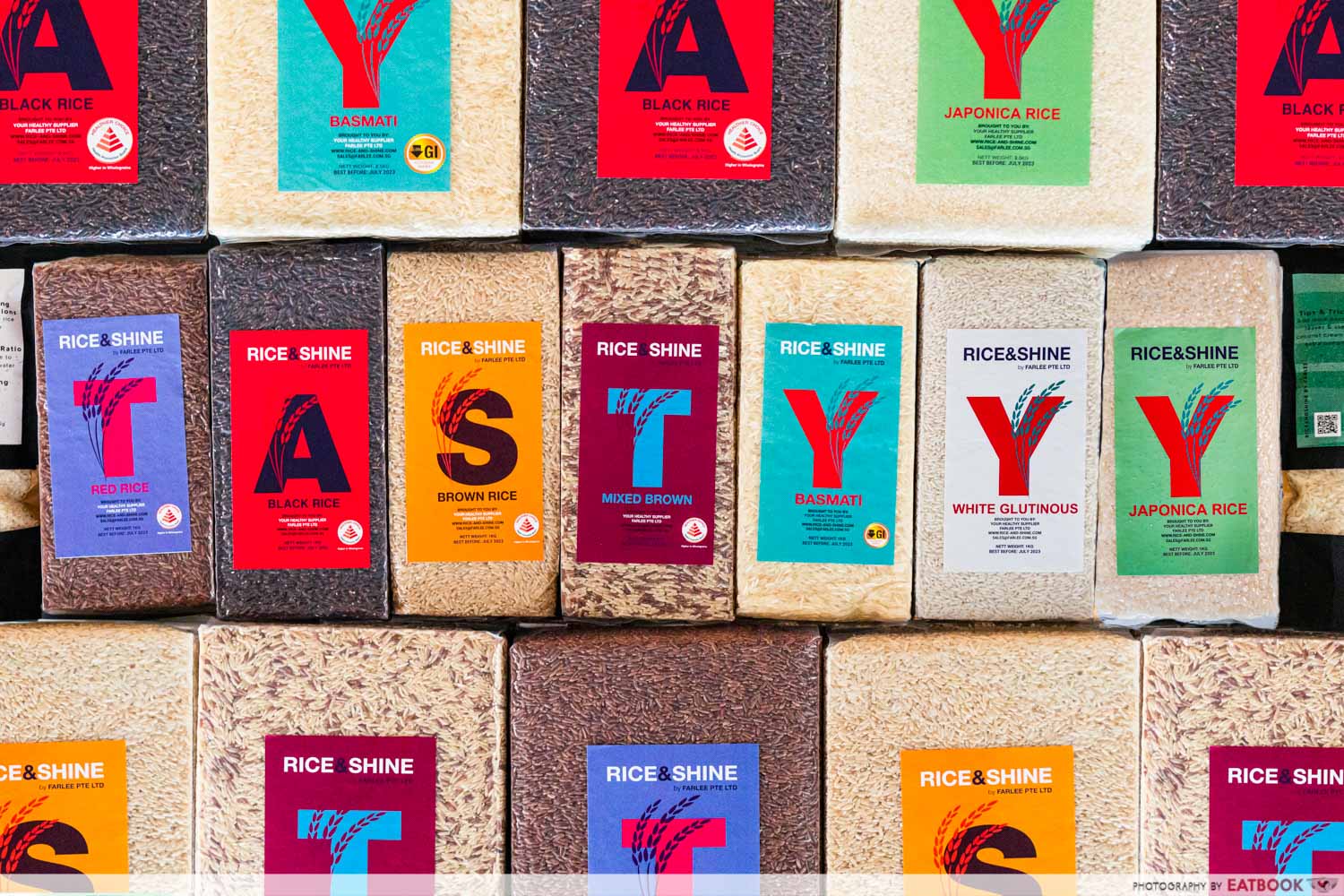 As mentioned, Rice And Shine is a rice and beauty beverage subscription service that offers customised plans to meet your consumption needs.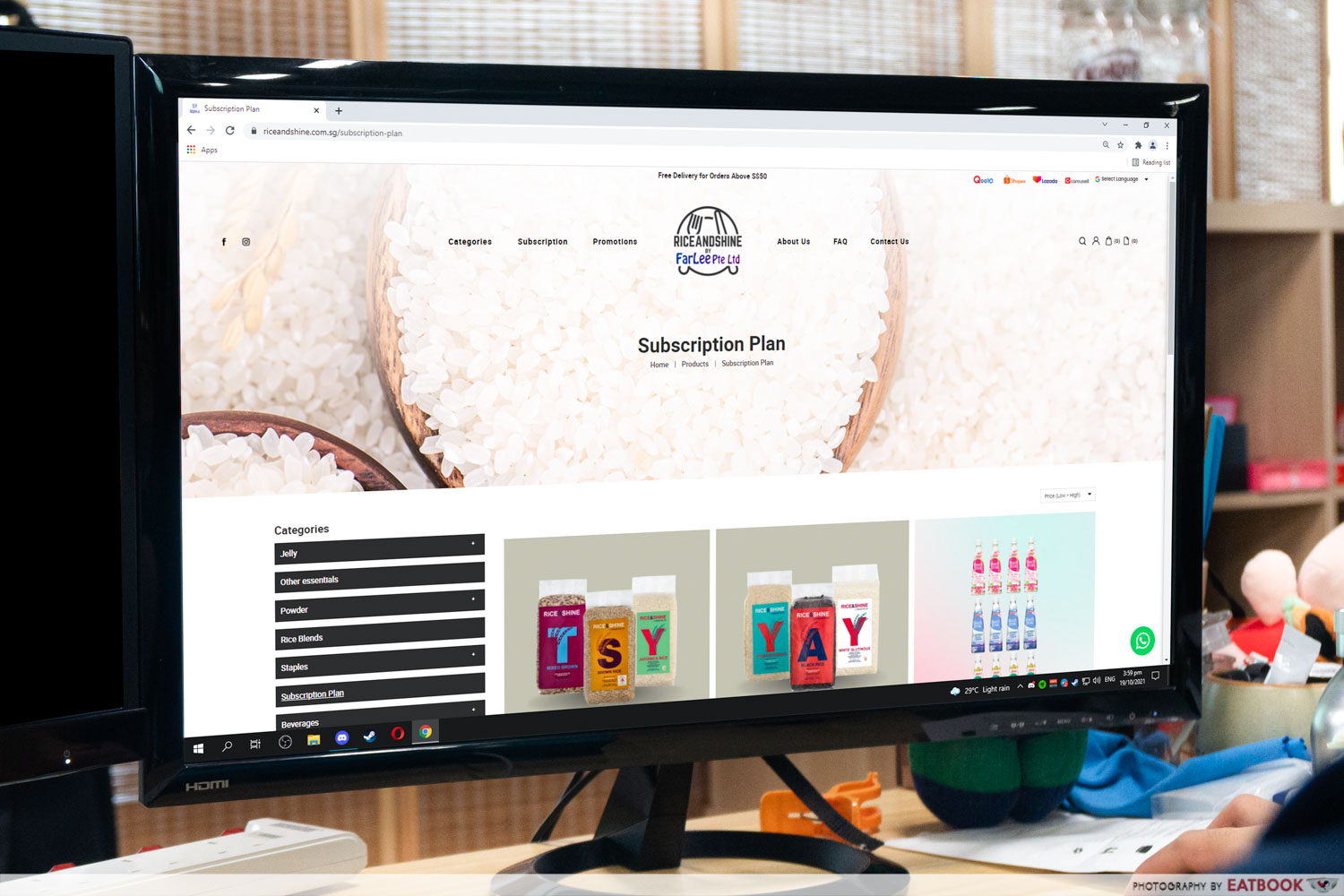 Promising freshness, hassle-free subscription, and doorstep deliveries on top of a nutritious selection of rice grains that you can customise every month, Rice And Shine ensures you never run out of this mealtime staple.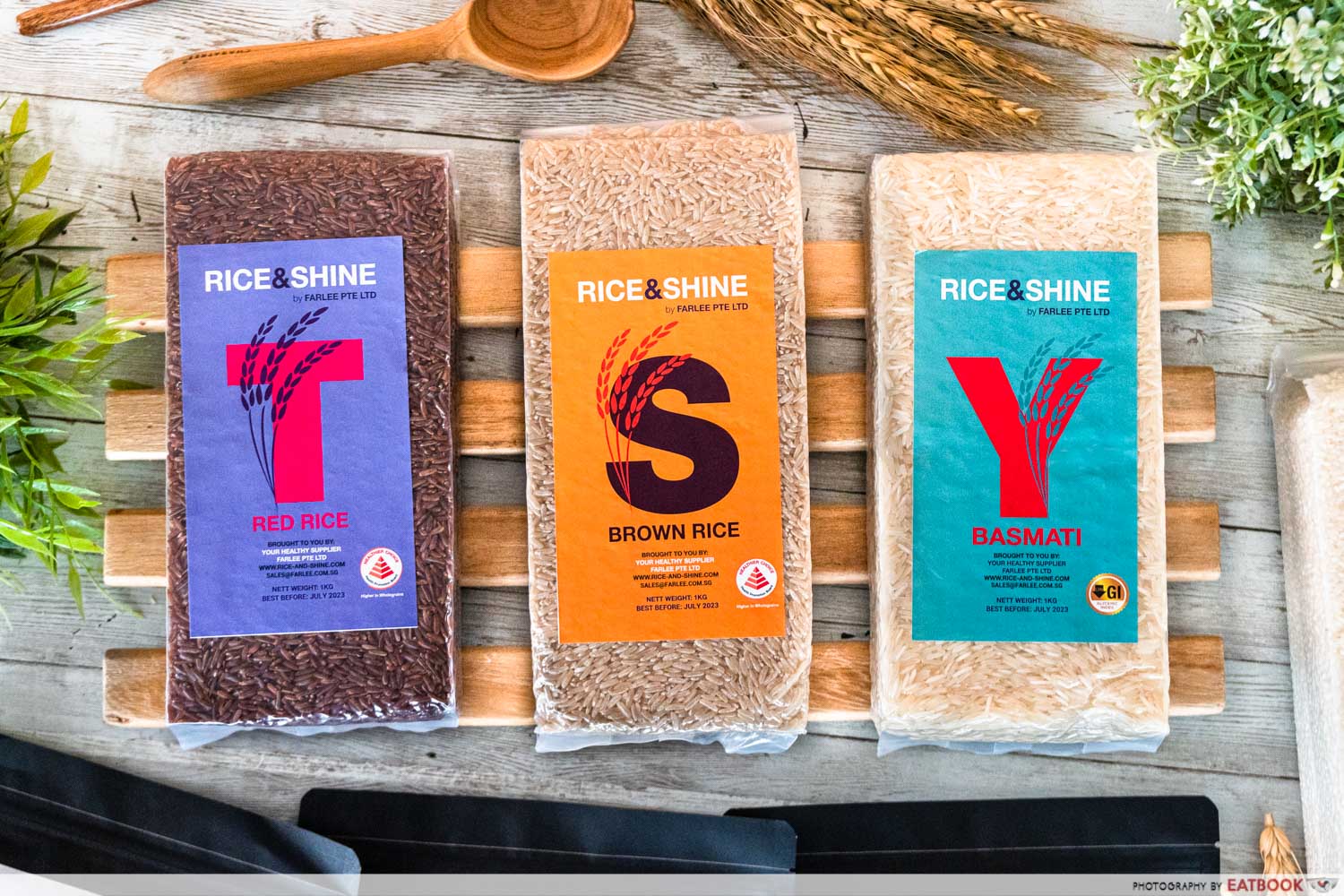 The service offers four different rice subscriptions, based on the size and preferences of your household. For a basic selection of grains, choose between the COOK Taster Set ($9.90 per month) to feed a small household or the COOK Family Set ($19.90 per month) for eight 1kg bags of rice that can feed a medium to large family.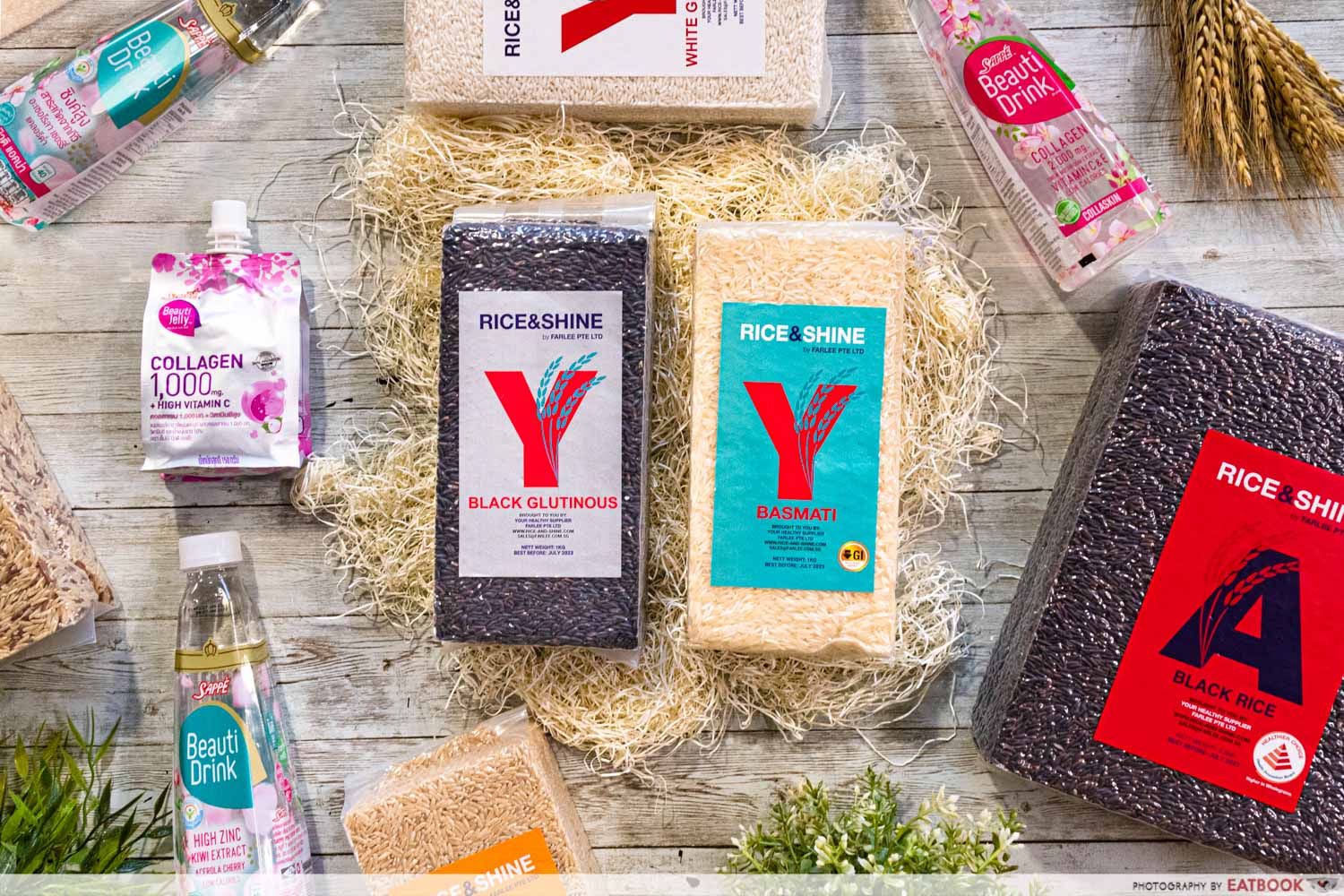 If you prefer premium grains and a wider selection of rice, then choose between the FEAST Taster Set ($12.90 per month) for a small family and the FEAST Family Set ($24.90 per month) if you have more people to feed. These sets get you three 1kg bags, and eight 1kg bags a month, respectively.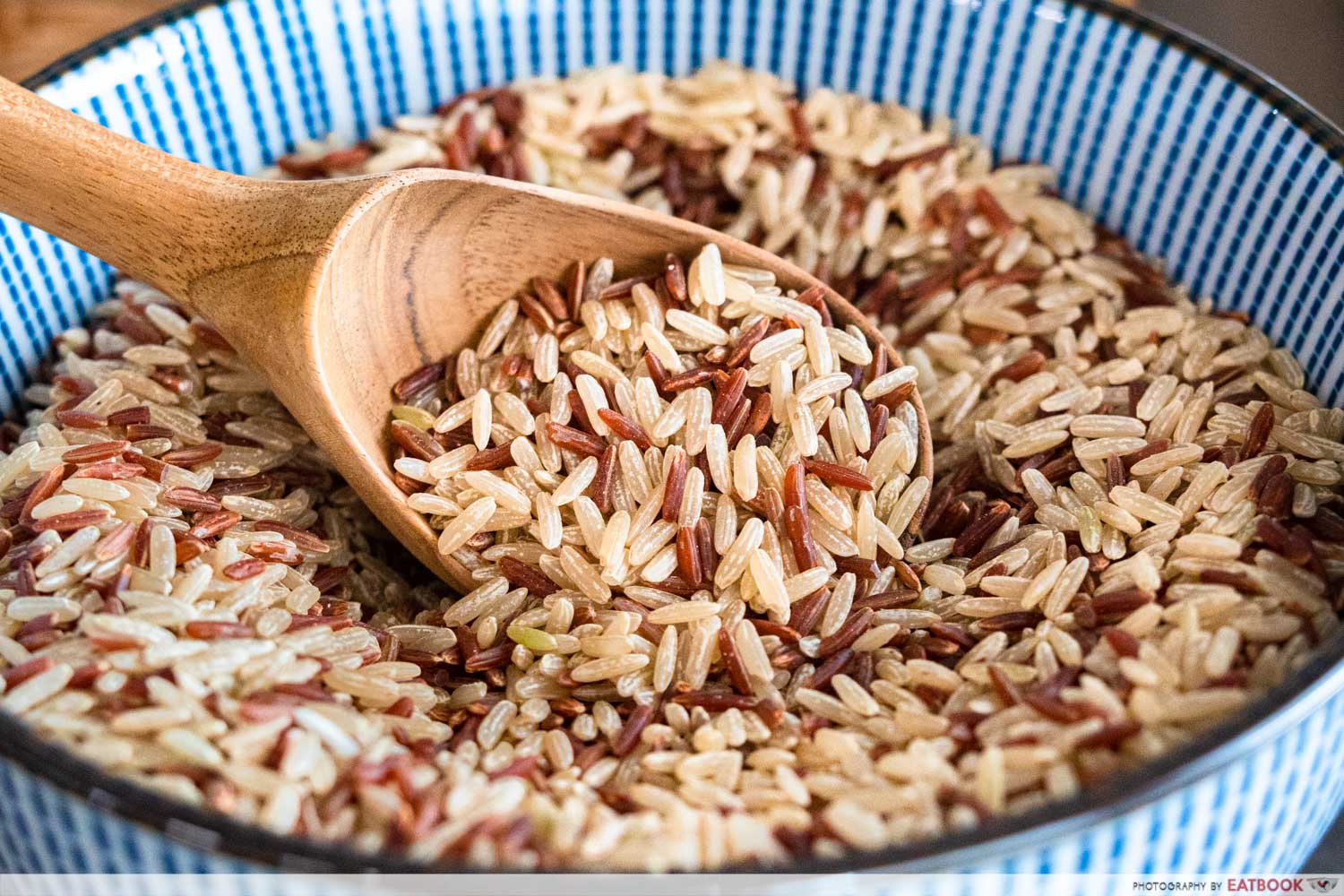 The COOK sets let you mix and match between a selection of new or matured jasmine rice, brown rice, japonica—AKA pearl grain—rice, white glutinous rice, and mixed grain rice.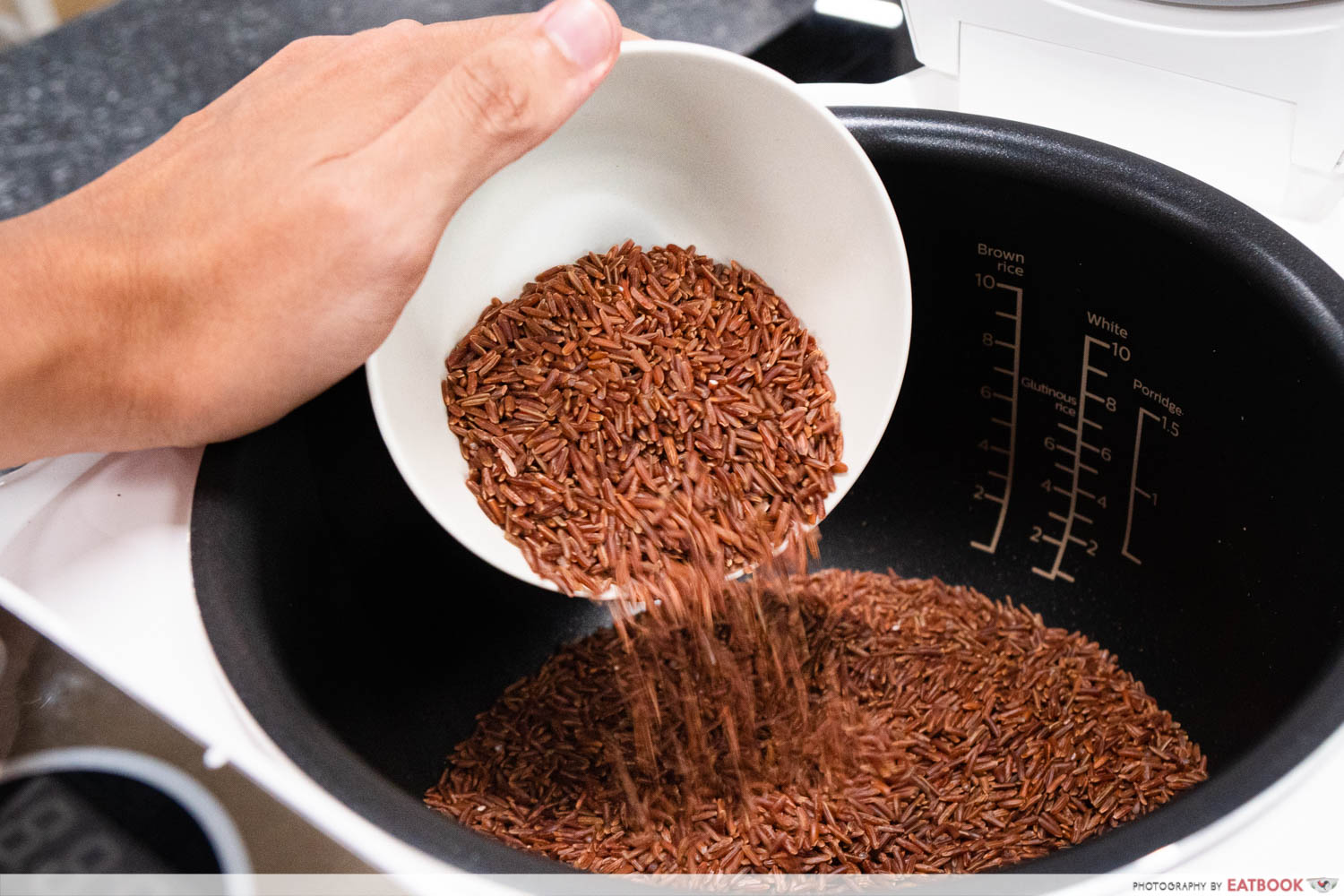 If you prefer the premium FEAST selection, then get the TASTY sets and choose between premium jasmine, 100% Thai Hom Mali, black rice, brown rice, Japonica rice, red rice, mixed rice, basmati, white, as well as black glutinous rice.
There's a whole variety of dishes you can make with this array, from paella, chicken rice, to nasi lemak. There's even the opportunity to cook dessert or kueh thanks to the glutinous options.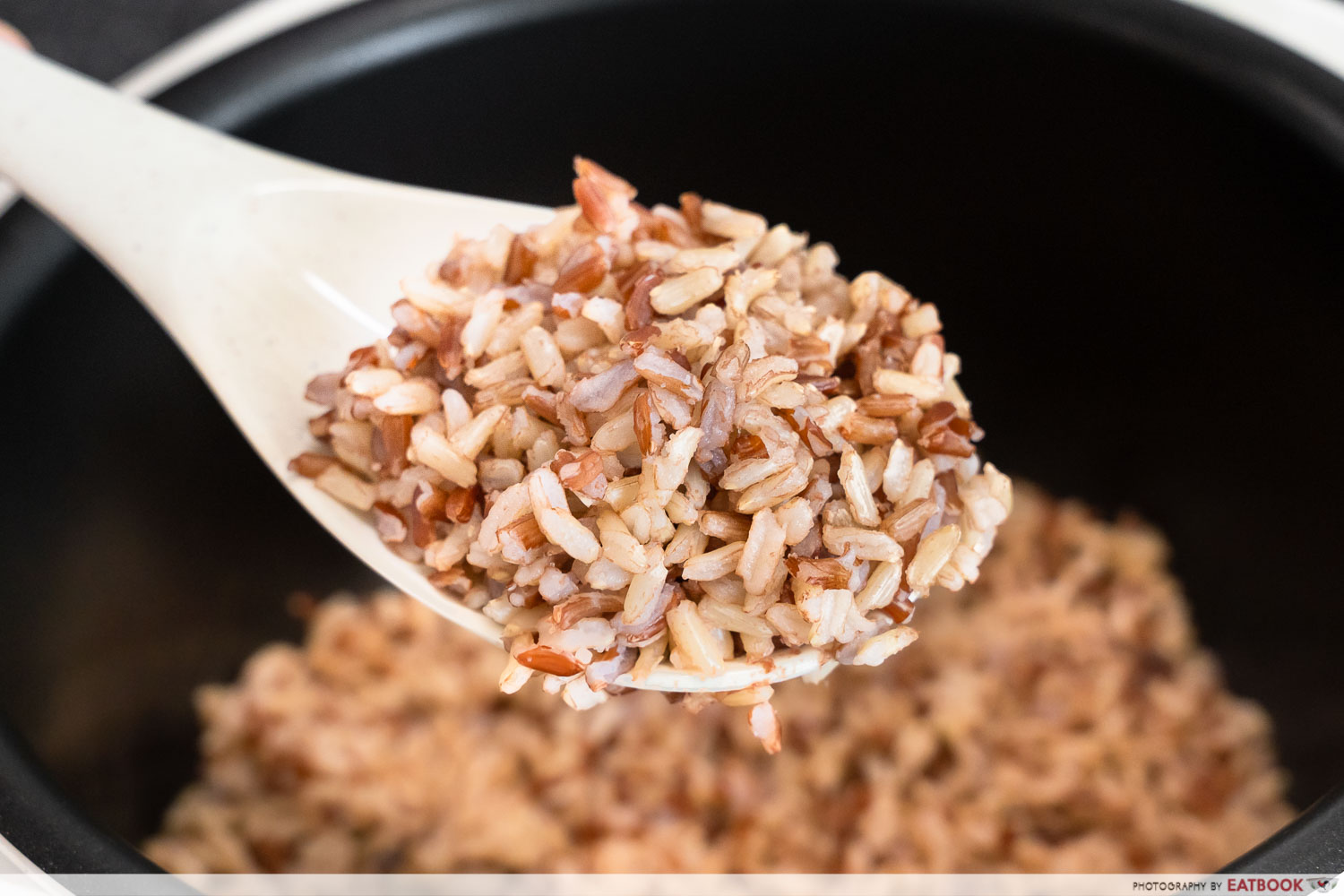 Commitment periods start at three months and go up to six or 12 months. You can cancel anytime, as well as change your blends from month to month for flexibility!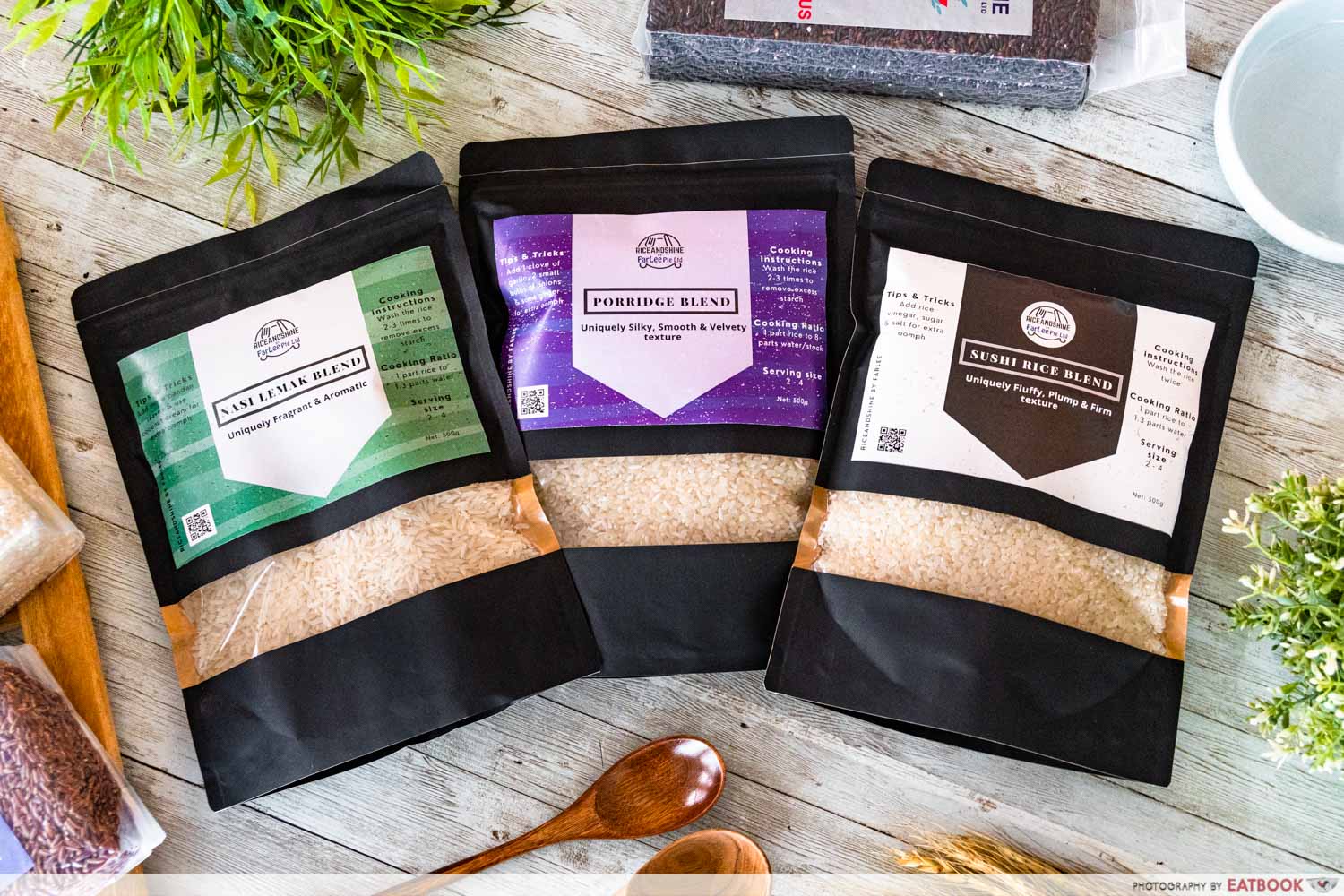 If you aren't a big rice eater, but still want to try out Rice & Shine, then give their SMART Rice Blends (from $2) a go. These curated packs of rice are specifically blended to help you make special occasion dishes, from nasi lemak to congee, even sushi and pulut hitam. Available in 500g bags, these are ideal for couples, smaller groups of diners, or people who just want to try out a different dish once in a while, prepared with fresh rice.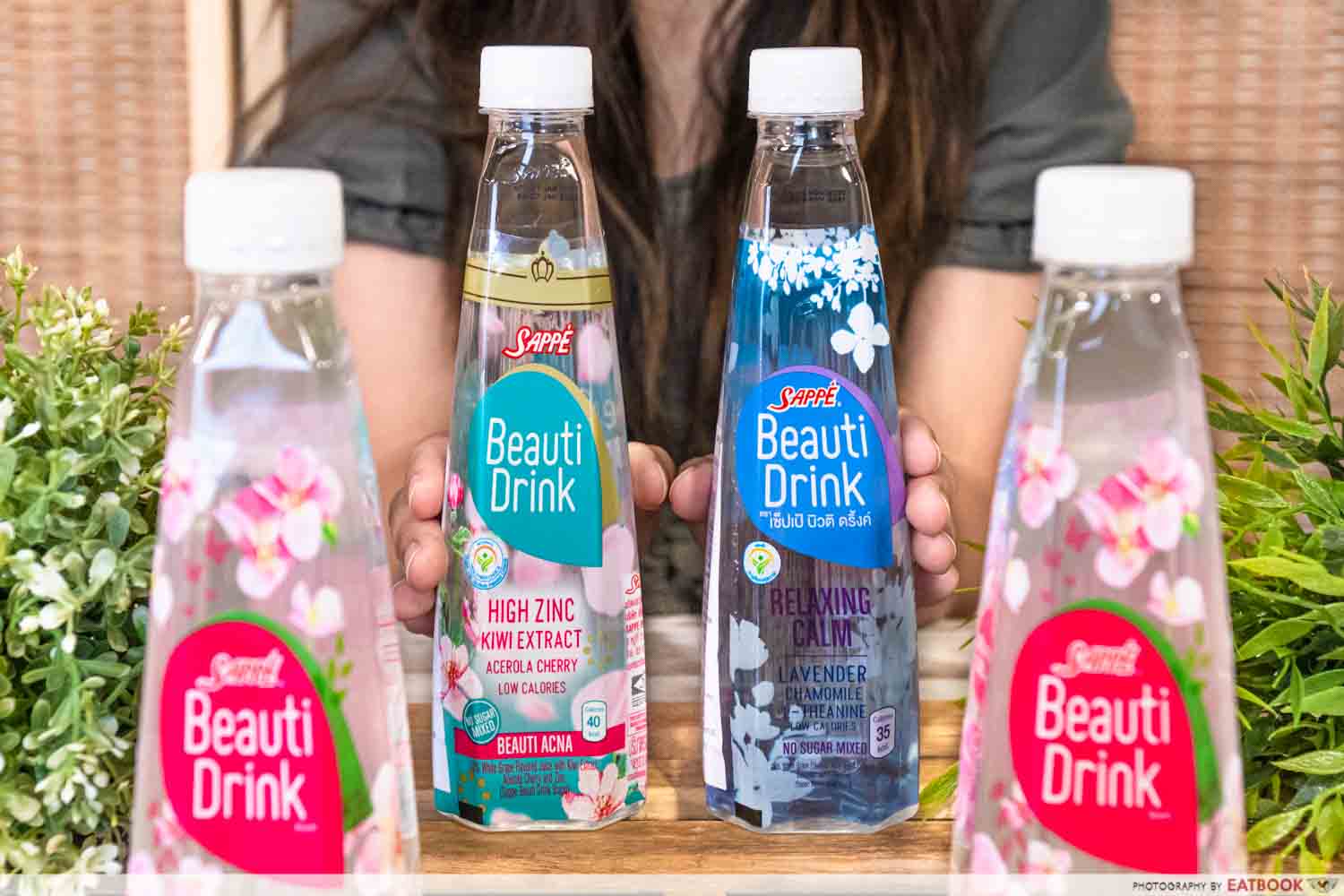 If you do choose the 12-month subscription with Rice & Shine, though, you can get a free carton of Sappè Beauti drinks, comprising 24 bottles, worth $30.80. Sappè Beauti is Thailand's number one functional beauty drink, made with a variety of vitamins and nutrients, which can purportedly help improve your skin health, as well as overall wellbeing.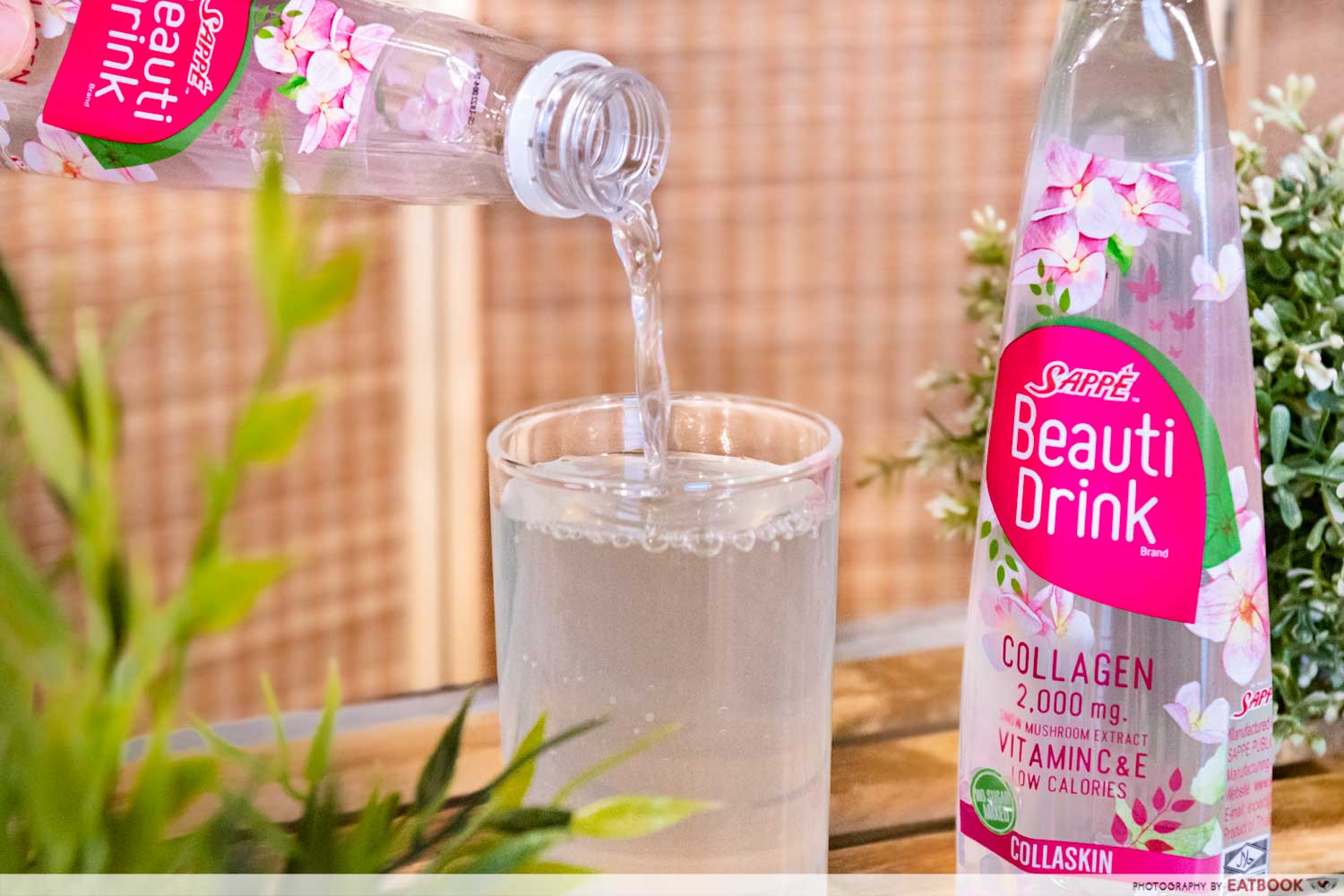 Three flavours are available: the ACNA drink, to improve oily skin and acne, the Collaskin drink, to better your skin's elasticity and reduce wrinkles, and the Relaxing Calm Drink, to help better your stress levels. These products are also available with a subscription plan.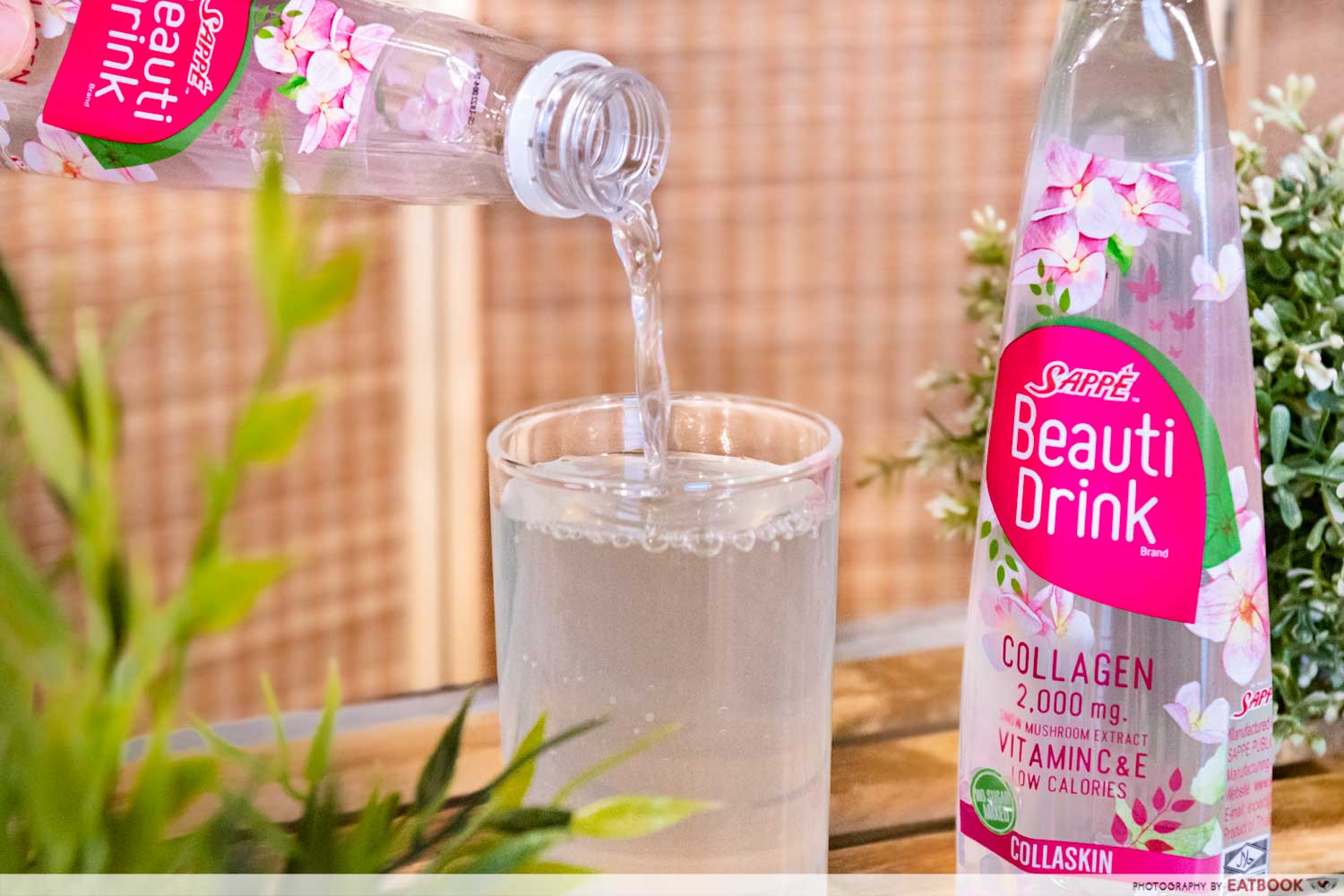 If you're keen to subscribe to Rice And Shine and never worry about running out of rice again, then click the link below! 
Photos taken by Melvin Mak
This post is brought to you by FarLee.