Run Run Sushi launches sashimi noodles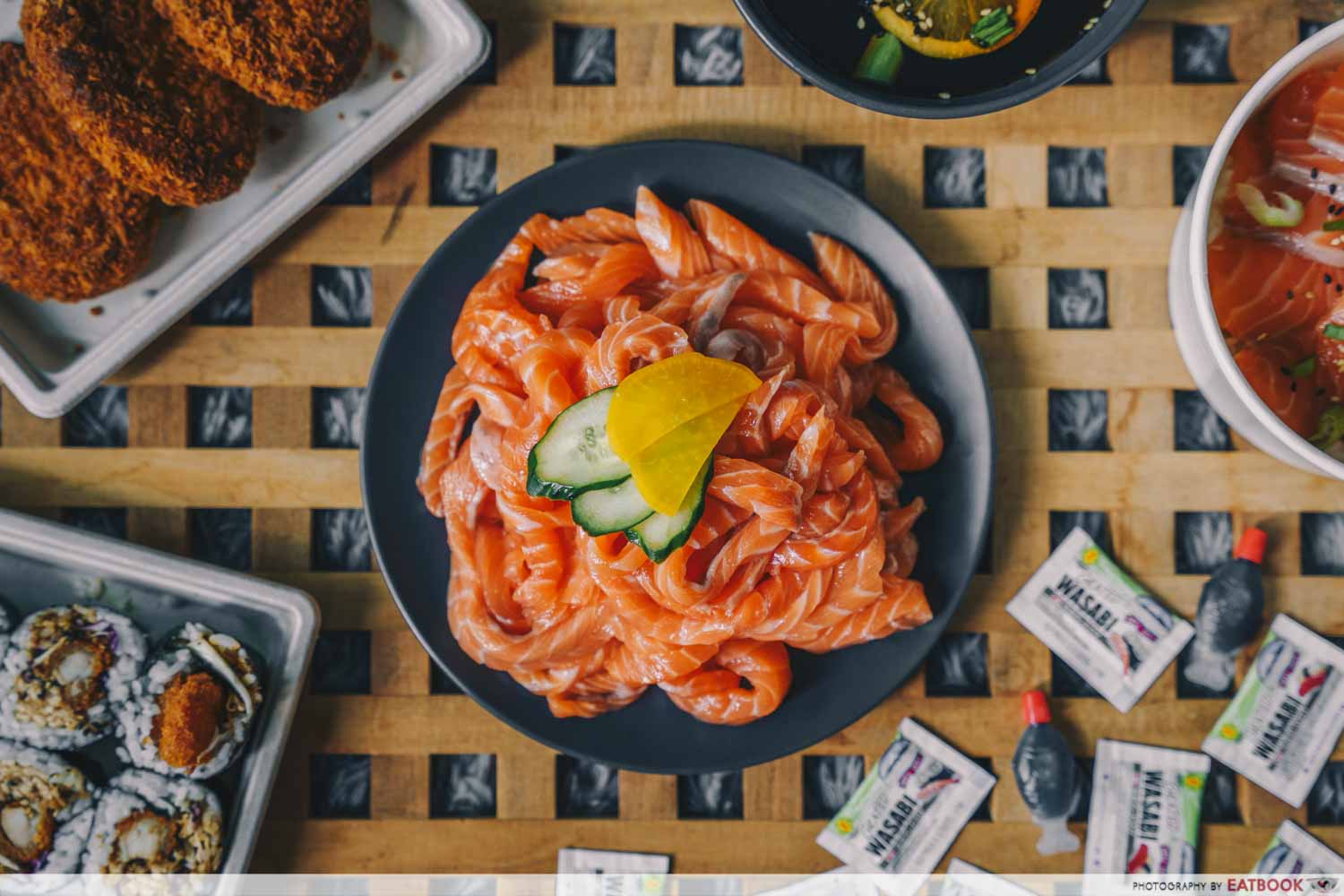 Mukbang videos have always kept me up at night and they are the sole reason for generating my hunger pangs. I was thrilled to find out that Run Run Sushi has just released Singapore's first-ever sashimi noodles which are an eminent favourite in the mukbang wave.
If you didn't already know, mukbang translates to "eating show", and this viral South Korean trend features an individual consuming large amounts of food. It highlights the slurping, crunching, and chewing noises to fulfil one's ASMR satisfaction.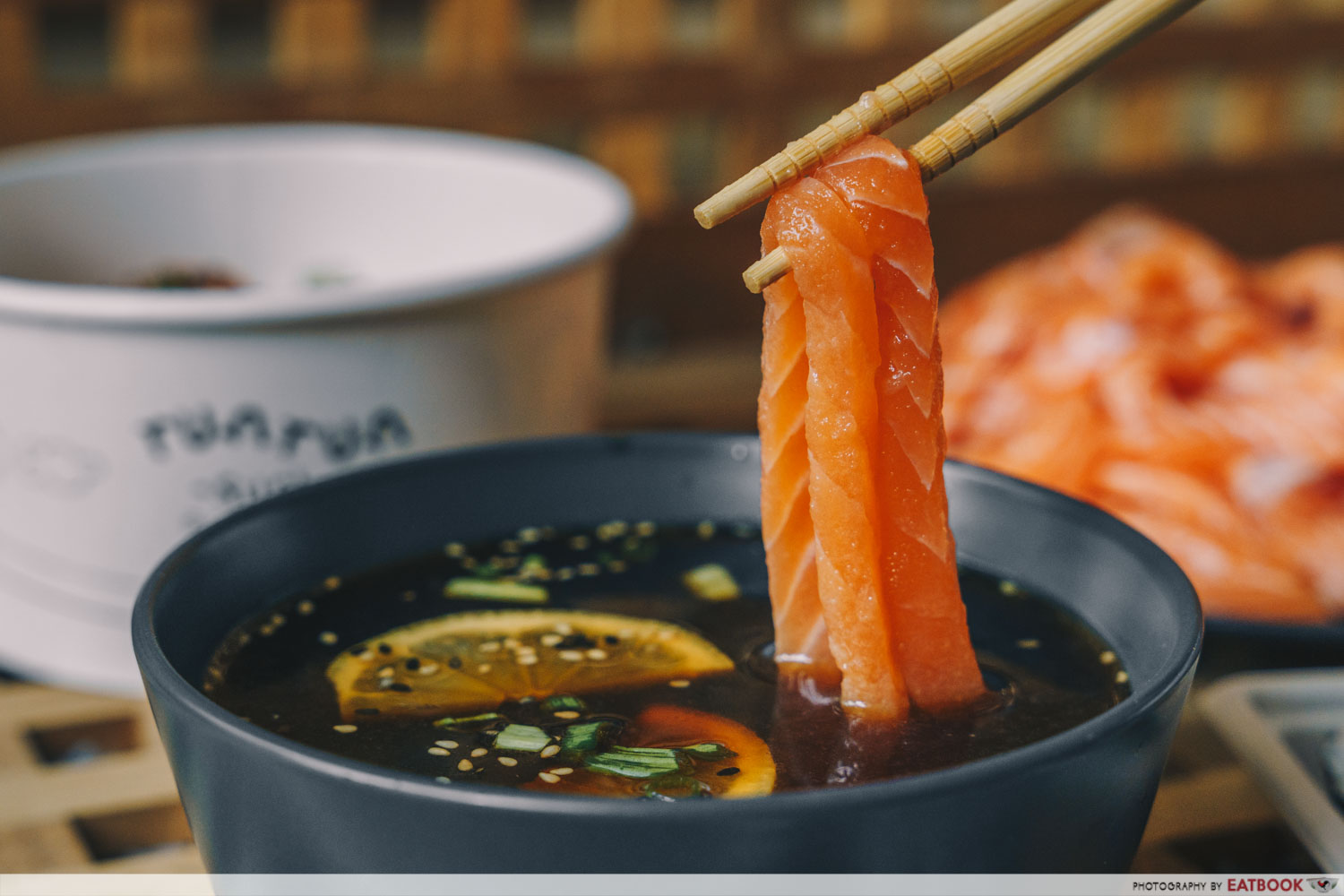 Run Run Sushi offers fresh premium sushi comprising top-grade Japanese And Norwegian ingredients. This time, they have appeased sashimi lovers with the first-ever sashimi noodles set in Singapore. This intriguing way of eating sashimi mimics that of cold soba noodles, where you'd dunk strips of fresh salmon sashimi into a bowl of their in-house sweet and savoury sauce before slurping them. I'd gladly enjoy that with a touch of wasabi any day.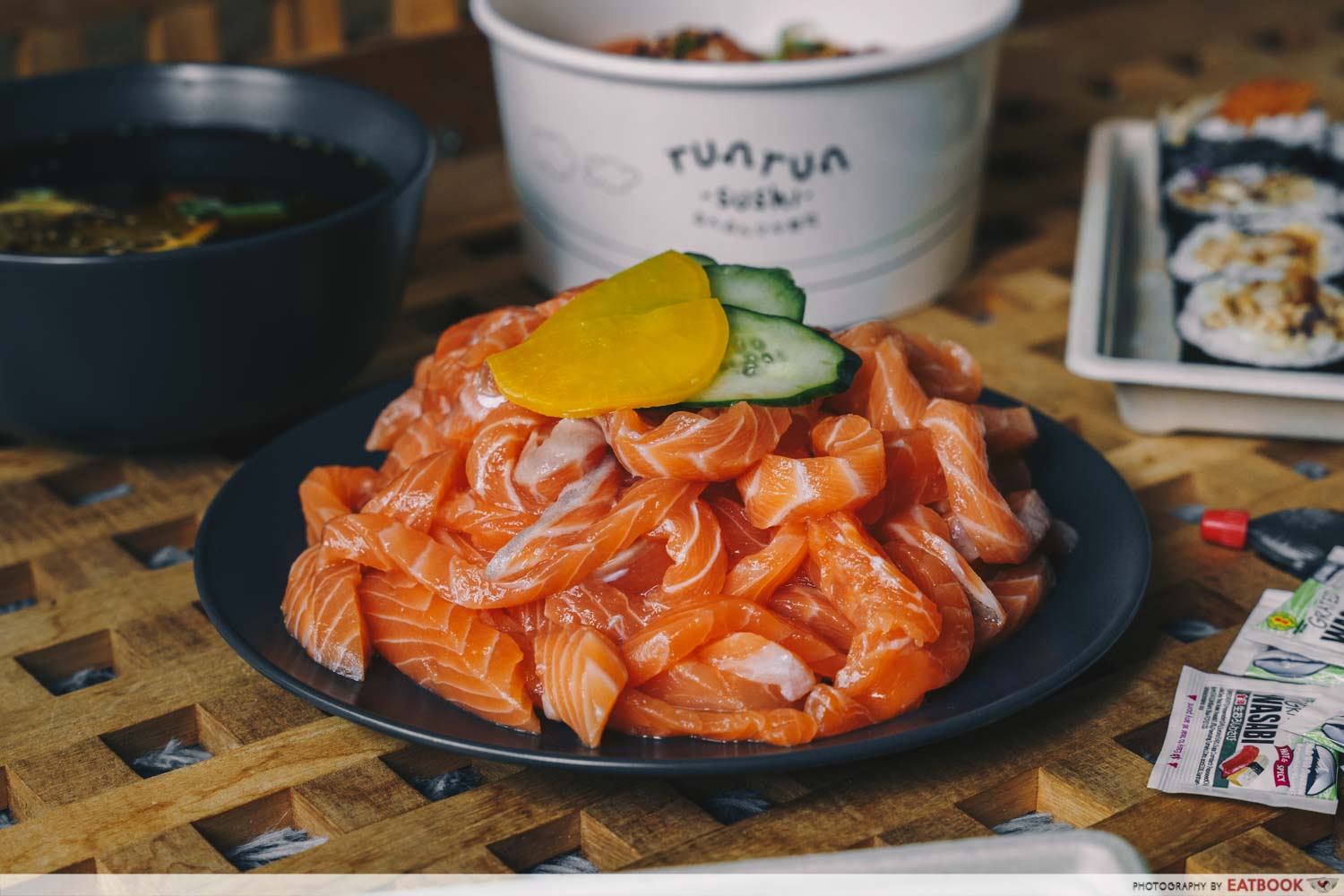 The Sashimi Noodles Mukbang Set is sold exclusively online, and it comes in three different sizes. The Beginner Set ($34.50) feeds two people, and it is recommended for sharing as a side dish. 
However, if you want to indulge in a full lunch or dinner, go for the Intermediate Set ($52) for three to four people, or the Expert Set ($69) that is suitable for five to six people. Each set is served with an ice pack and includes a portion of salmon sashimi noodles, wasabi, and their in-house special sauce. Apart from that, Run Run Sushi also offers a variety of Japanese dishes like Chicken Katsu and Ebi Fry through their site. 
If you're interested in more places selling fresh seafood, do check out our review on Buffet Town featuring free-flow sashimi. Alternatively, plan your next group outing at these places selling  XXL dishes.
10 XXL Dishes That Are Great For Family Dinners Including Giant Dessert And Meat Platters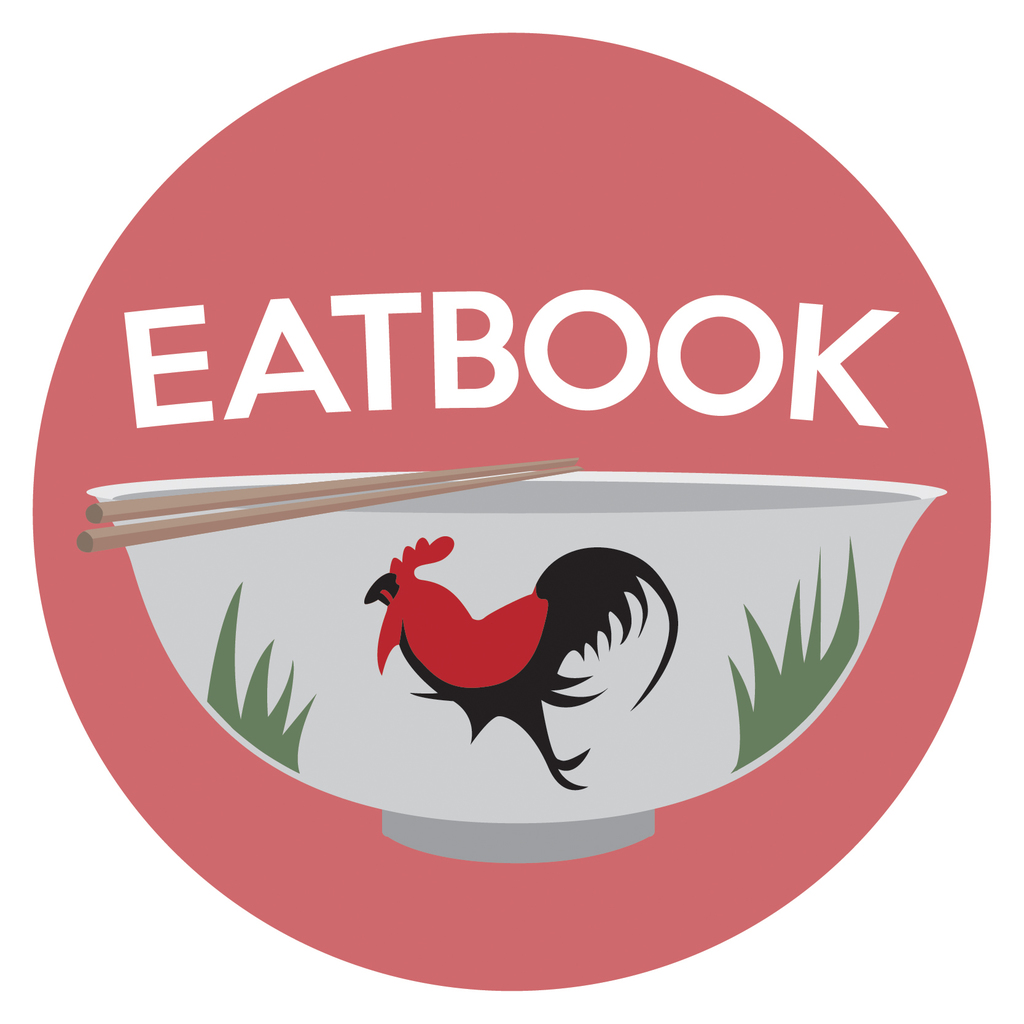 Drop us your email so you won't miss the latest news.