Air fryer-friendly Sadia chicken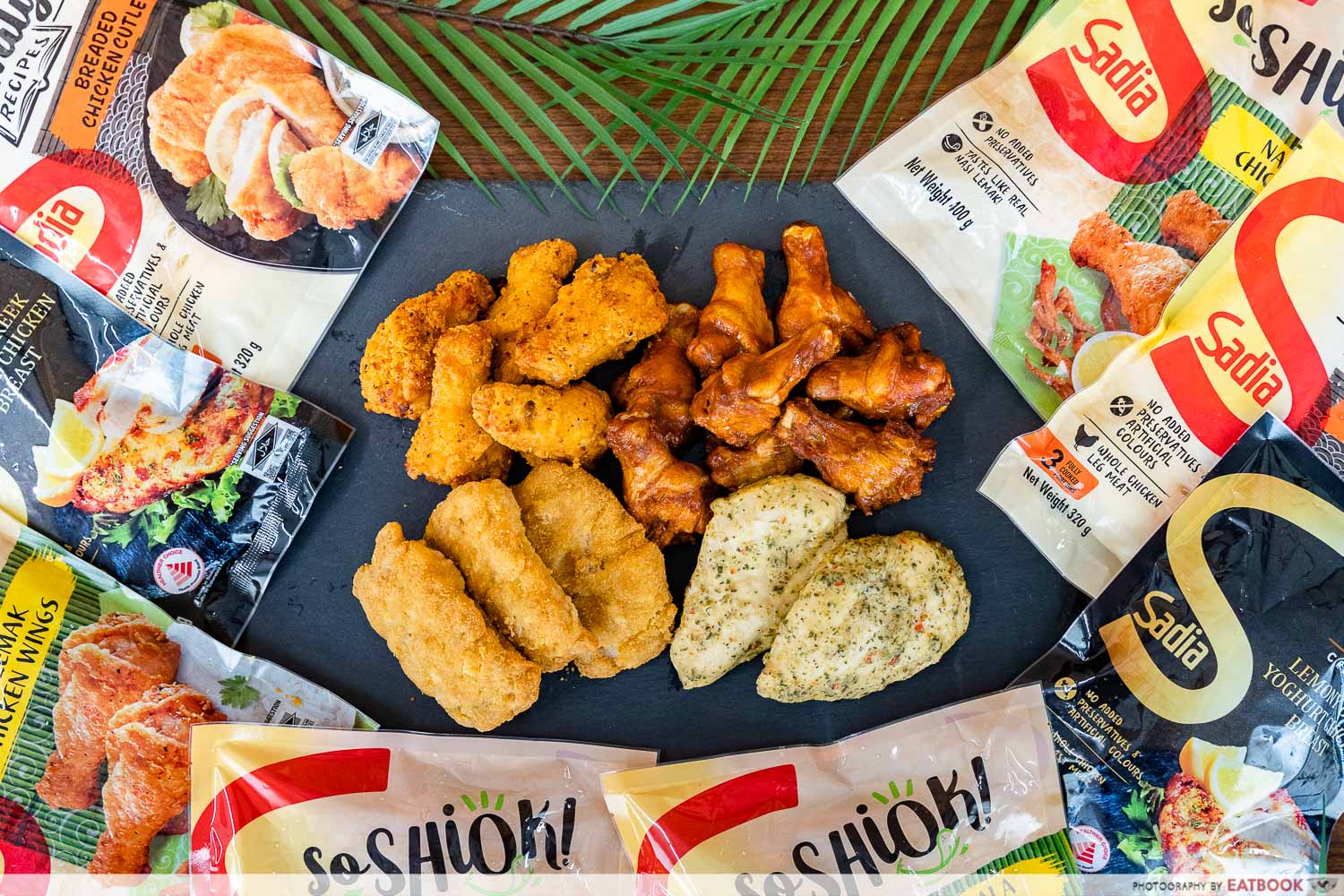 If the air fryer has become your new best friend in the kitchen, you've got to add the range of ready-to-eat chicken from Sadia to the grocery list. This halal-certified brand offers more than 10 different cuts of frozen chicken, but we are making a beeline for their 15-min ready-to-eat ones such as Sichuan Mala Chicken Wings, Lemony Greek Yoghurt Grilled Chicken Breast, and more.
They will be on offer in the month of April at FairPrice supermarkets islandwide, so read on for our review of the different products!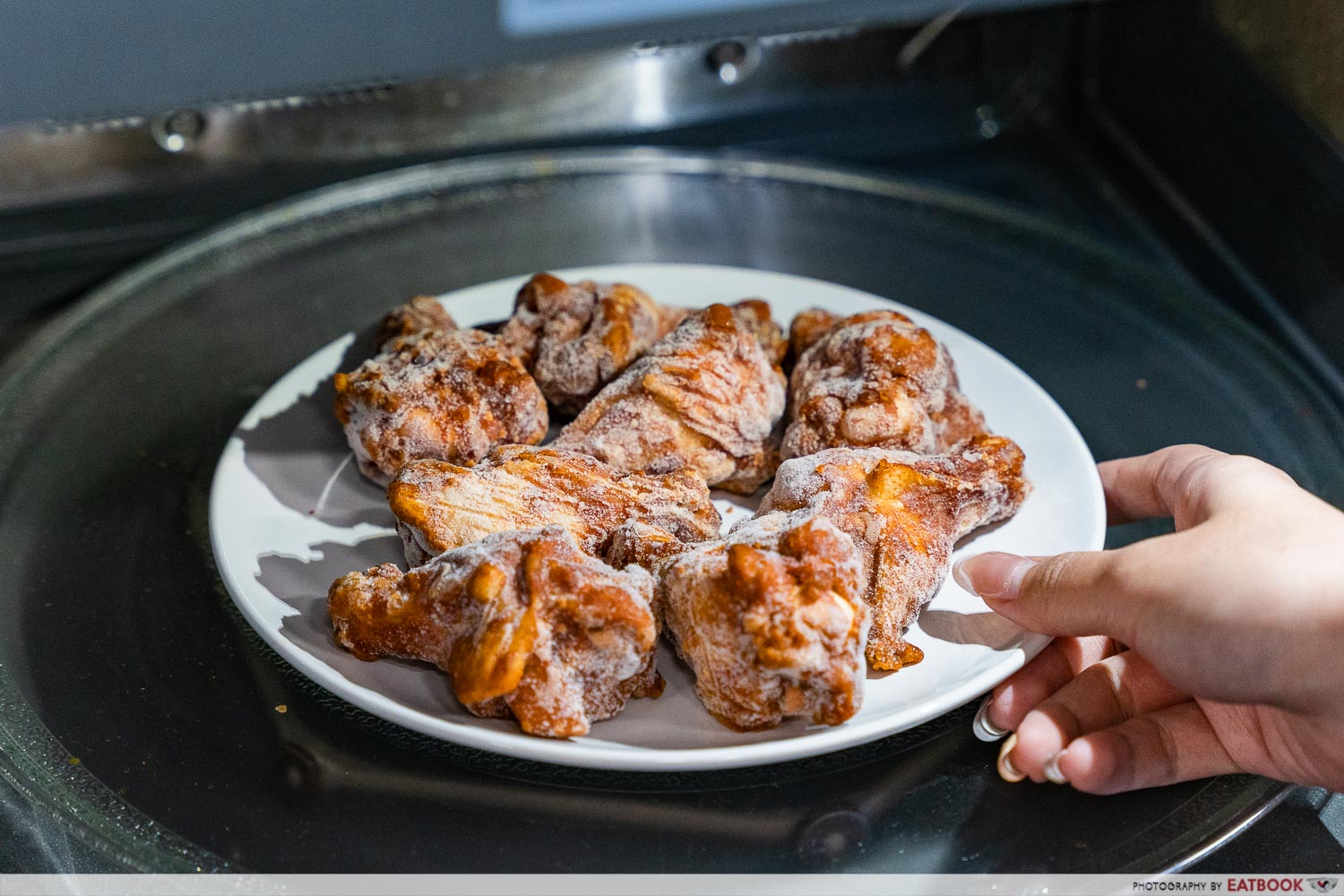 It is easy to whip your meal up after a tiring day with Sadia chicken, as it can be reheated in 15 minutes without thawing, straight out of the freezer. There isn't even a need to season the protein, as each pack comes already marinated, with no artificial flavouring or preservatives.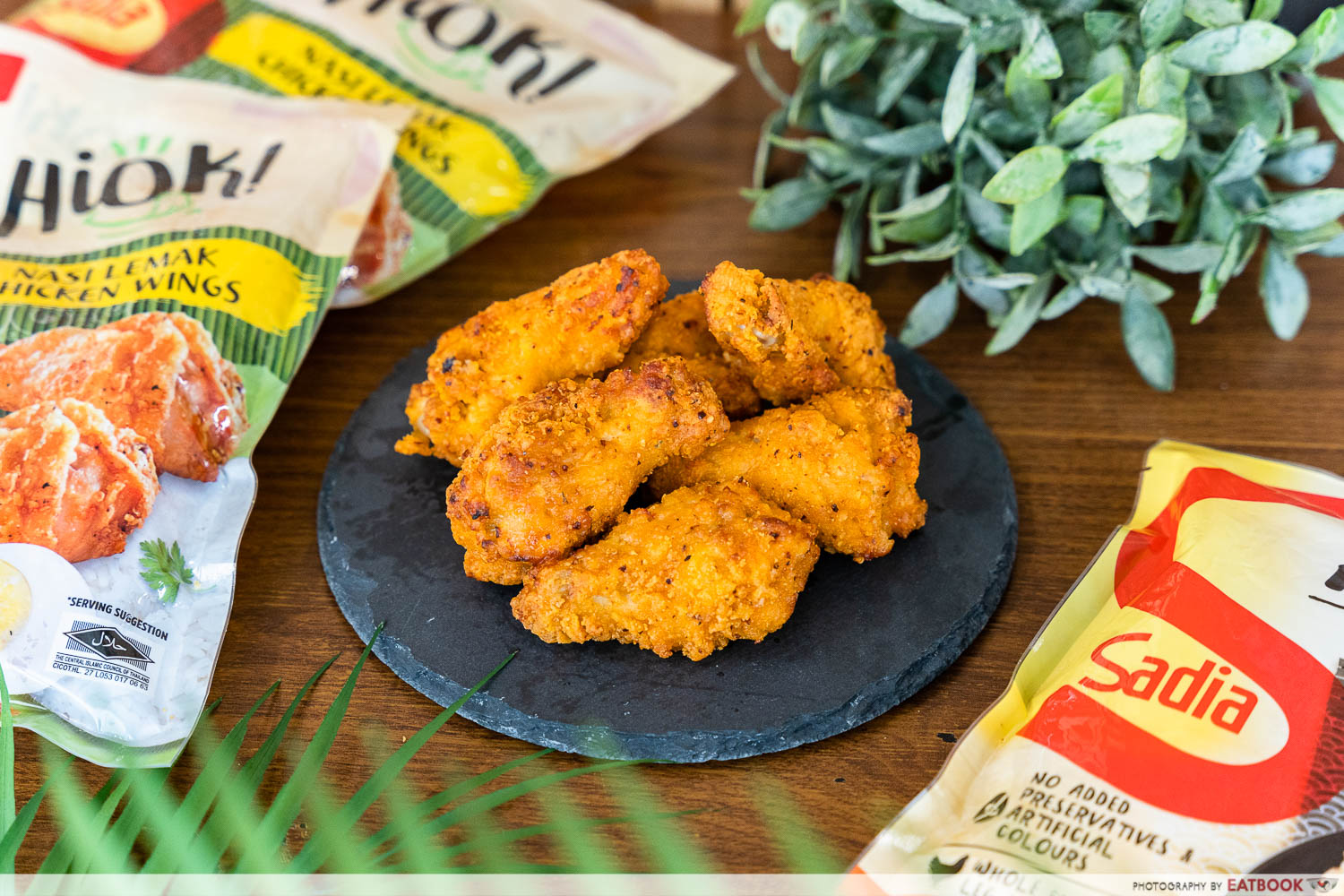 There are chicken wings in local flavours that will suit the tastebuds of many, namely their Nasi Lemak Chicken Wings and Sichuan Mala Chicken Wings. 
With the promotion at FairPrice supermarkets from 14 to 27 April 2022, the Nasi Lemak Wings will be priced at $11.45 for two packets, instead of $6.95 each. The Sichuan Mala Chicken Wings will also be on sale from now till 30 April at only $5.95 (U.P. $6.95) a pack!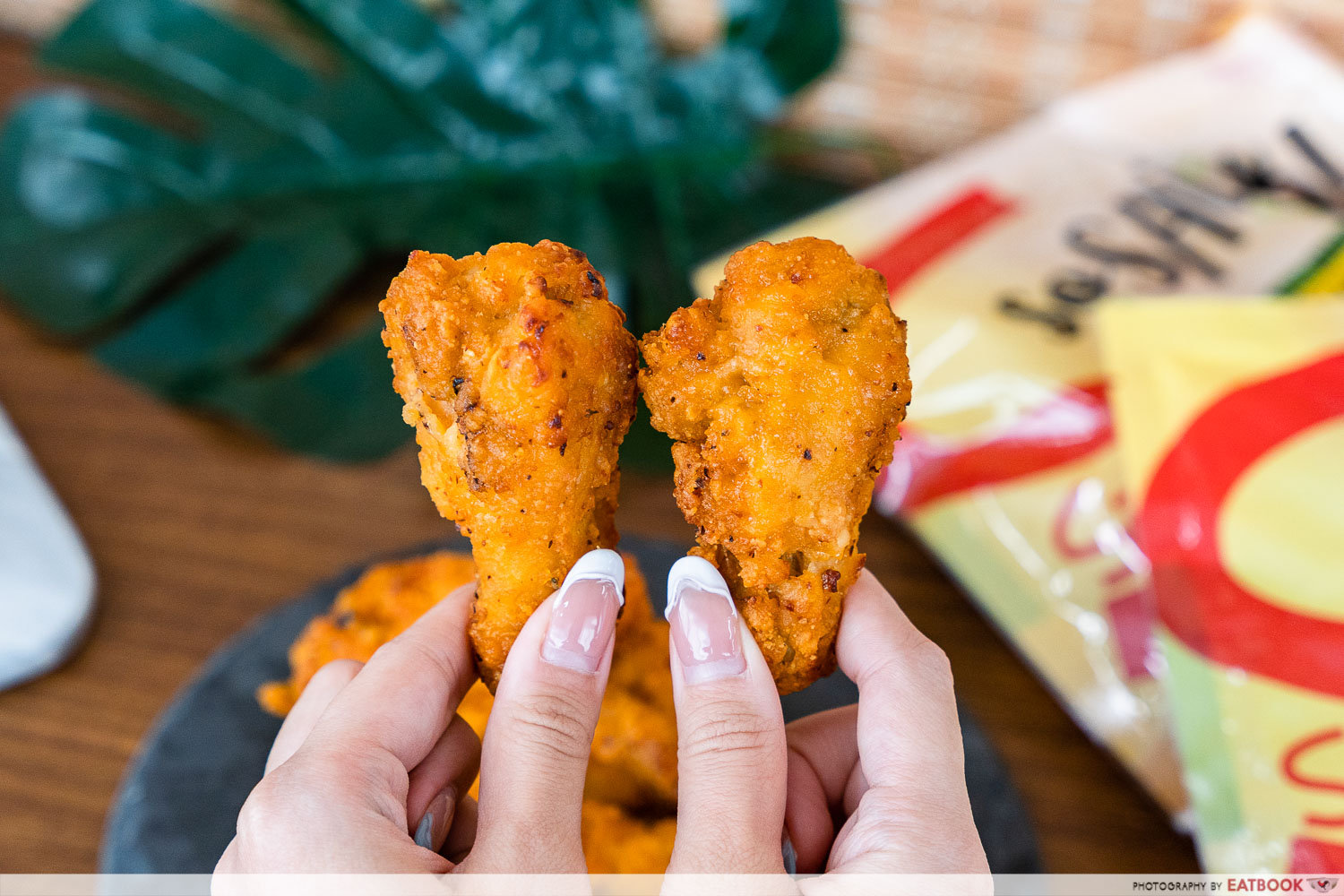 Those having a mini gathering (thanks to the new 10 pax rule) can impress house guests in a jiffy with these easy-to-prep wings! The Nasi Lemak Chicken Wings were our favourite. They were aromatic, just like the local hawker dish, with an added heat from specks of real black pepper in the crispy batter.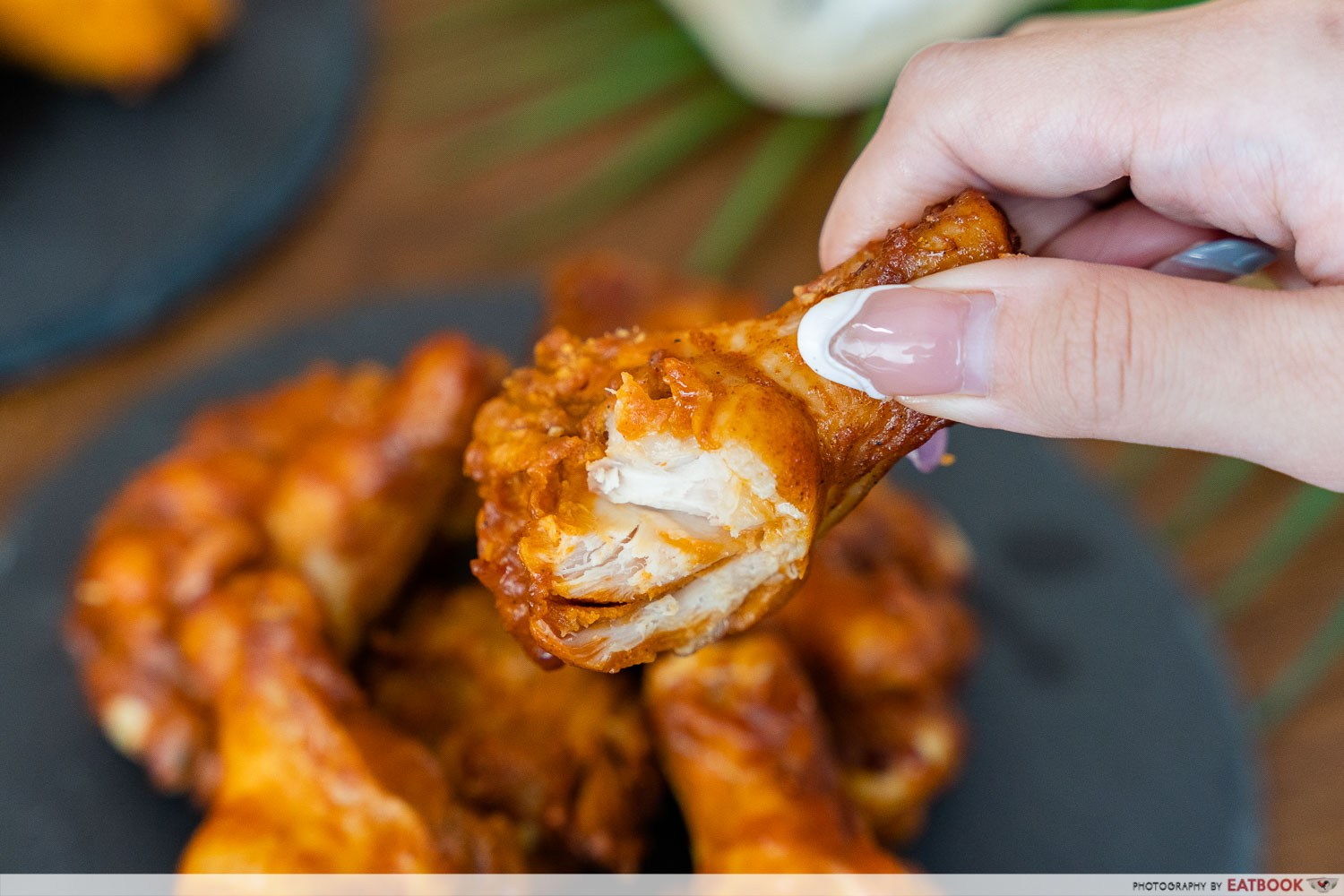 We tried using the air fryer, microwave, and oven for these frozen chicken products, but we felt the air fryer worked best for the ones with a batter—such as the nasi lemak chicken—while the Sichuan Mala one tasted best from a microwave. It was flavourful from the spicy marinade that thoroughly seasoned the tender meat. The spice level is mild, thus many will be able to enjoy this chicken wing, even kids!
10 Air Fryer Recipes To Make Roast Pork, Prata Curry Puff, "McMuffins" And More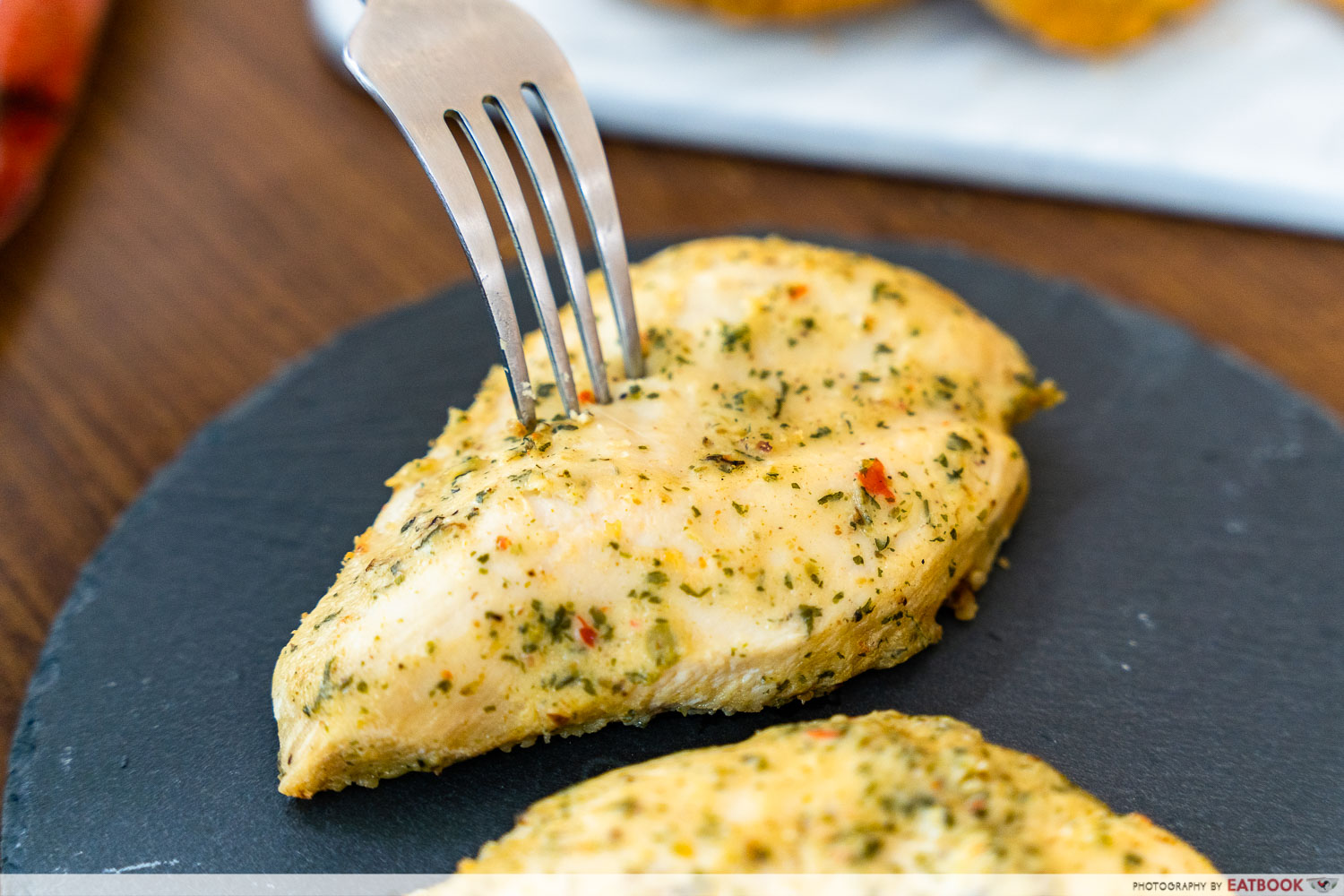 Air fryer users usually go hand-in-hand with whipping up fast, healthy meals. Sadia's Lemony Greek Yoghurt Grilled Chicken Breast might be of interest to those looking for a solid protein fix for their weekly meal preparations. From now till 30 April, these certified healthier-choice chicken breasts will be on promo at FairPrice with a price tag of $5.95 (U.P. $6.95) a pack too.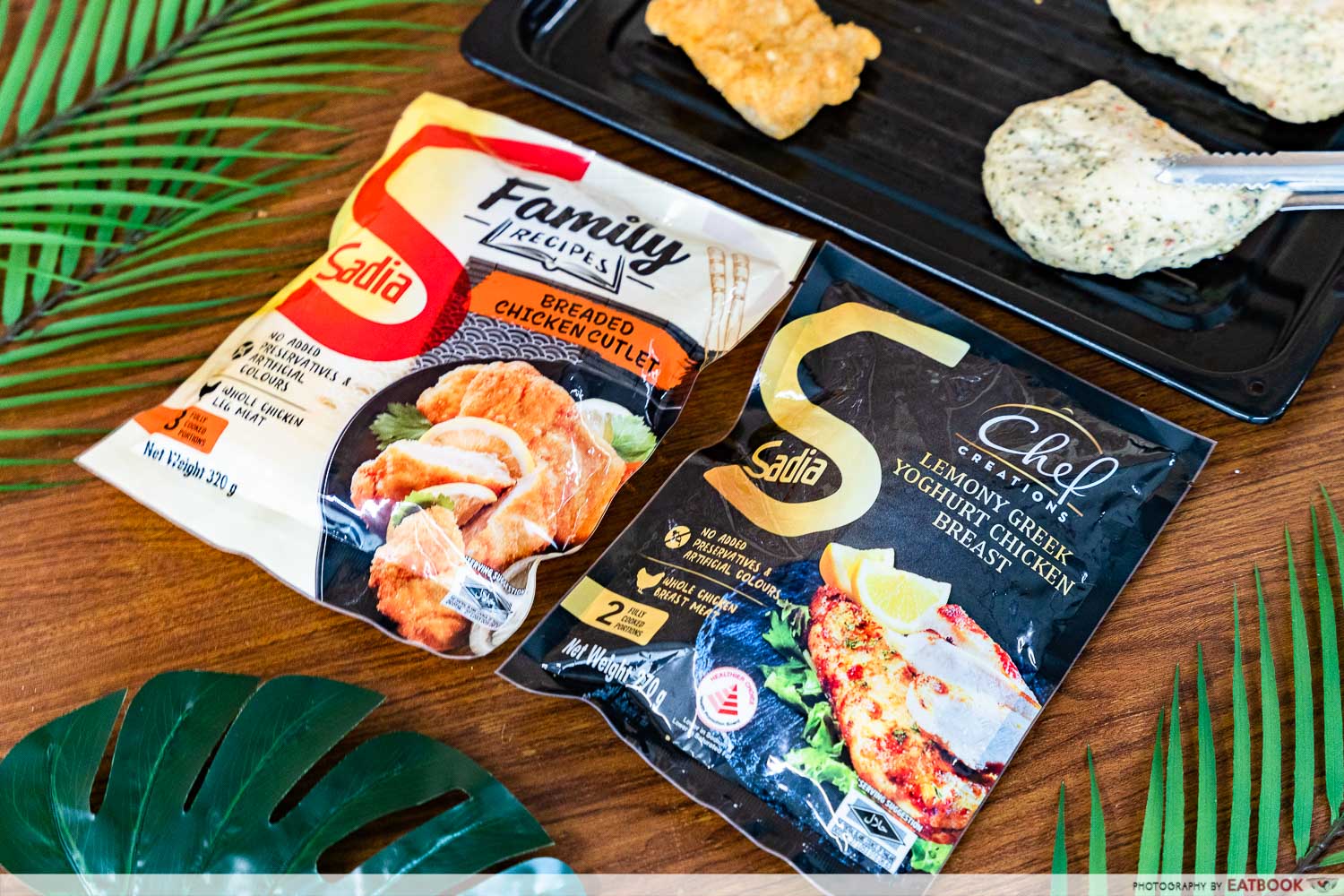 This product is in their Chef Creations series, and for good reason! It features two whole chicken breasts totalling up to 270g a pack. 
They are best paired with a salad or even a homemade wrap, as this lean protein is already marinated with greek yogurt and a medley of spices. Each mouthful is seasoned with a touch of tanginess. The greek yogurt also acts as a gentle tenderiser, thus giving the chicken a nice bite.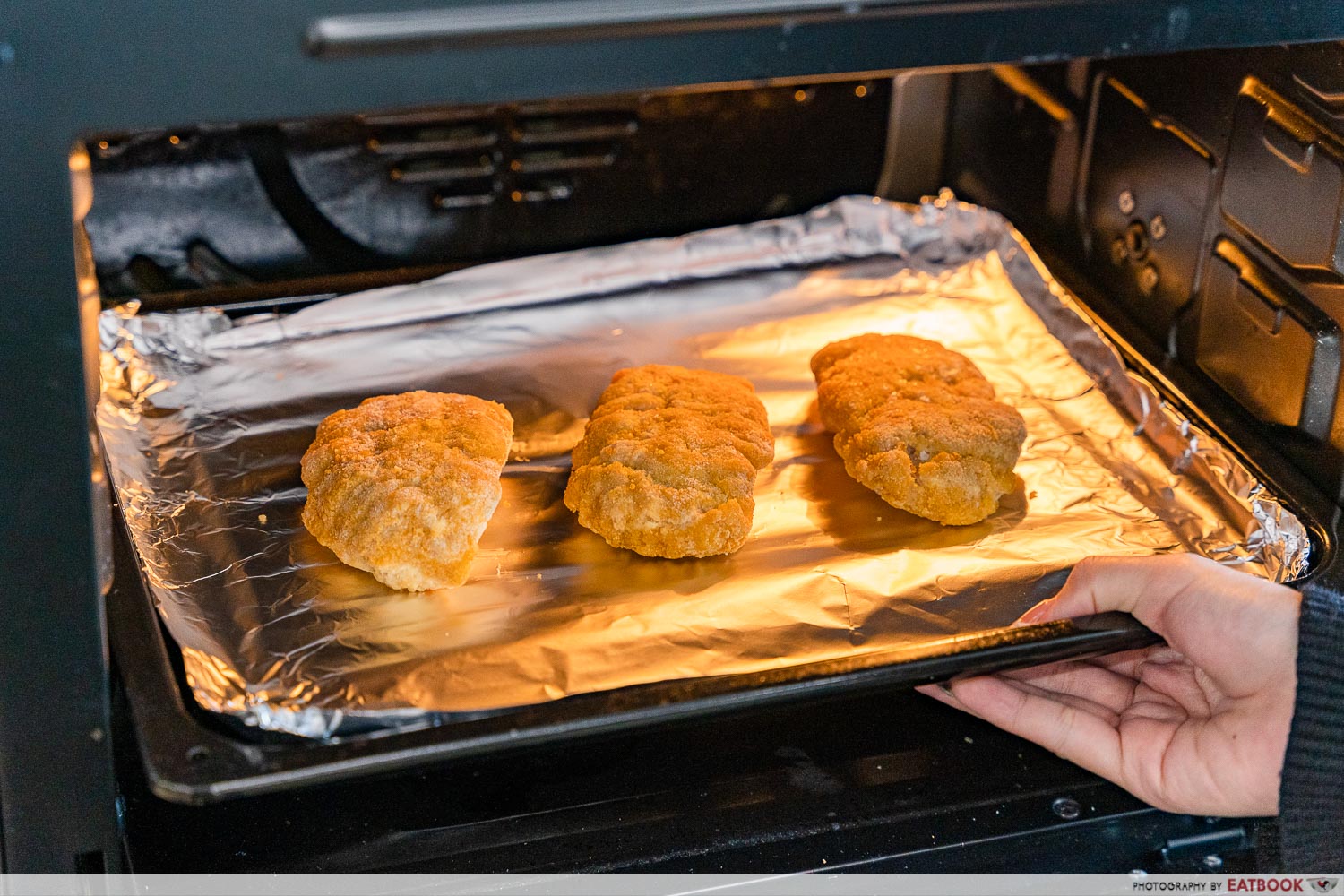 Those who are looking to quickly jazz up a dish can try Sadia's Breaded Chicken Cutlet ($5.95, U.P. $$6.95) too. These feature whole chicken leg meat, and are tender and versatile. Deep fry or bake in the oven for only 15 minutes for the best crunch. You can add them on top of your Japanese instant curry or bake them with tomato and cheese for a classic chicken parmesan combo.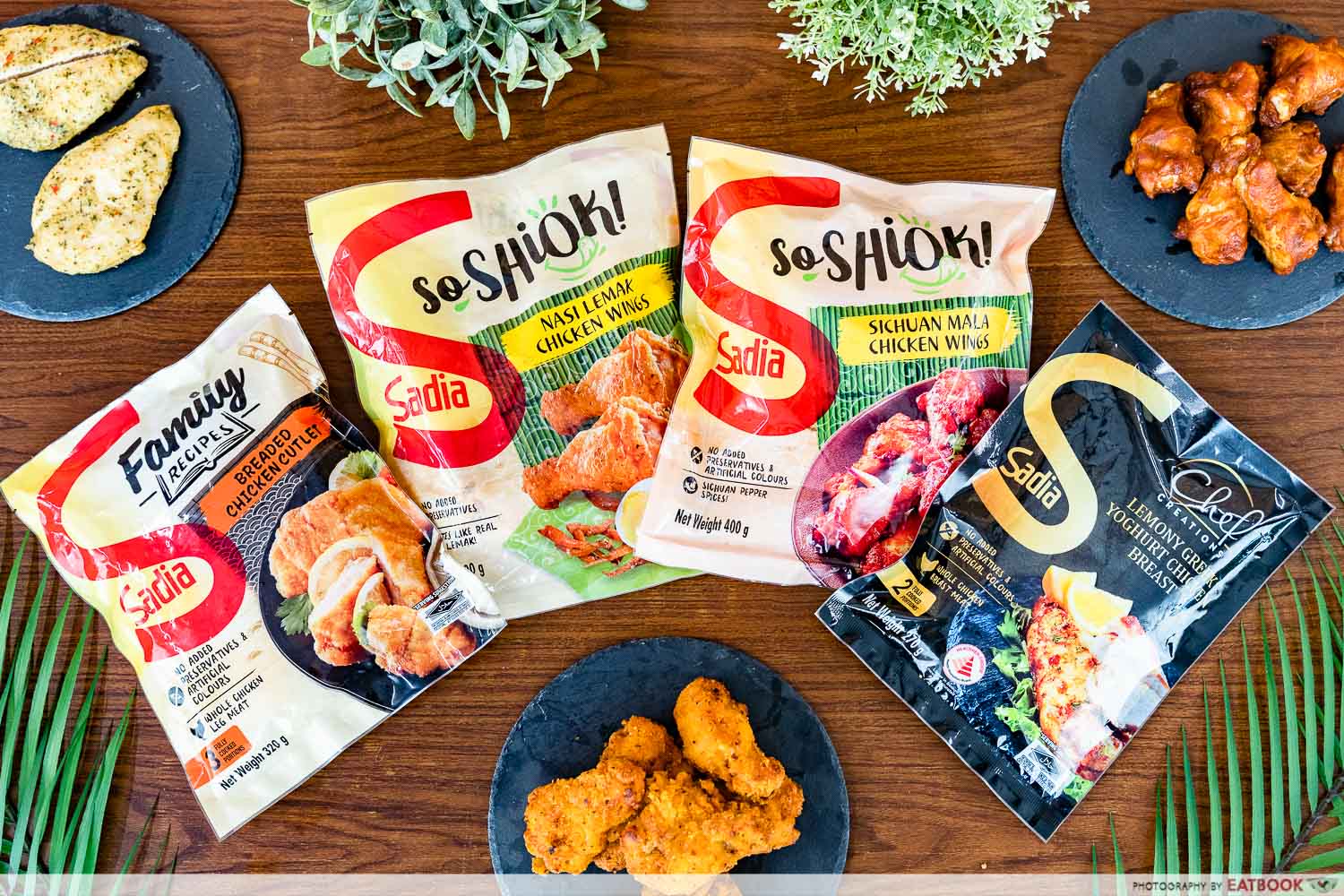 While these Sadia products are available at major supermarkets islandwide, head to FairPrice supermarkets till the end of April to enjoy the discounted prices!
This post is brought to you by Sadia.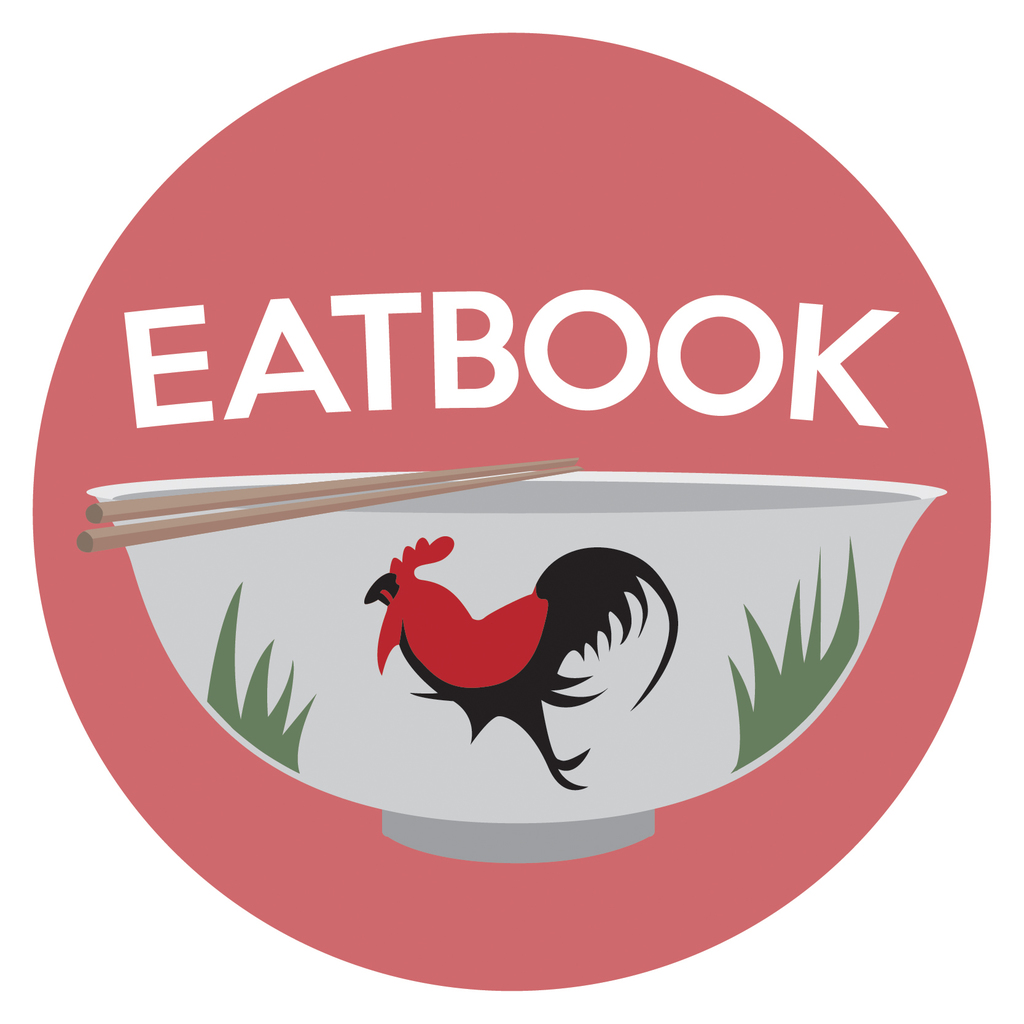 Drop us your email so you won't miss the latest news.