A bite-sized taste of Scandinavia
Update: These seasonal dishes are no longer available.
I've never actually tried Scandinavian cuisine before. I've heard many things about it, phrases like "strong bodied flavours" and "food of the sea" come to mind. In fact prior to this tasting, I've never even considered Scandinavian cuisine as a must try. To me, places like Iceland have been always been picturesque and stunning to behold, but not a food lover's sanctuary.
When Triple Three invited us down for a tasting, I was a little skeptical. A buffet restaurant offering authentic Scandinavian flavors, I wasn't sure if my palate was ready for it, much less the locals. However, my curiosity was piqued, and we headed down to have a look at what they had to offer.
Note: All the items on the Scandinavian menu were plated specially for this tasting. This does not reflect the final presentation of the dish during the actual promotional period.
The standard buffet AKA the usual suspects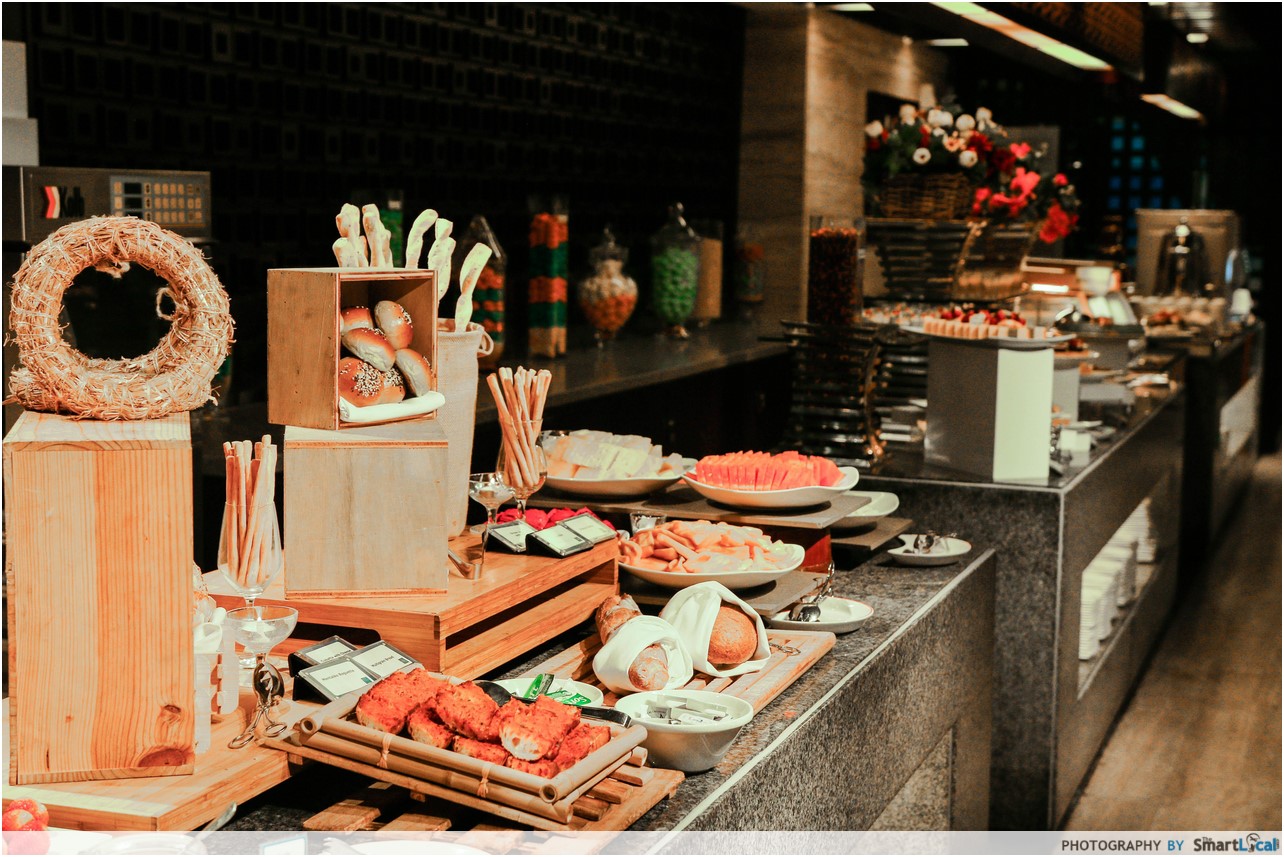 As Triple Three primarily provides a buffet spread for dinner. The promotional Scandinavian dishes will be incorporated into the existing buffet line. Triple Three also has daily dinner themes which feature premium offerings on top of their standard offerings. We happened walk in on a Thursday which was their "Tsukiji Seafood" night of the week, that definitely put a smile on my face.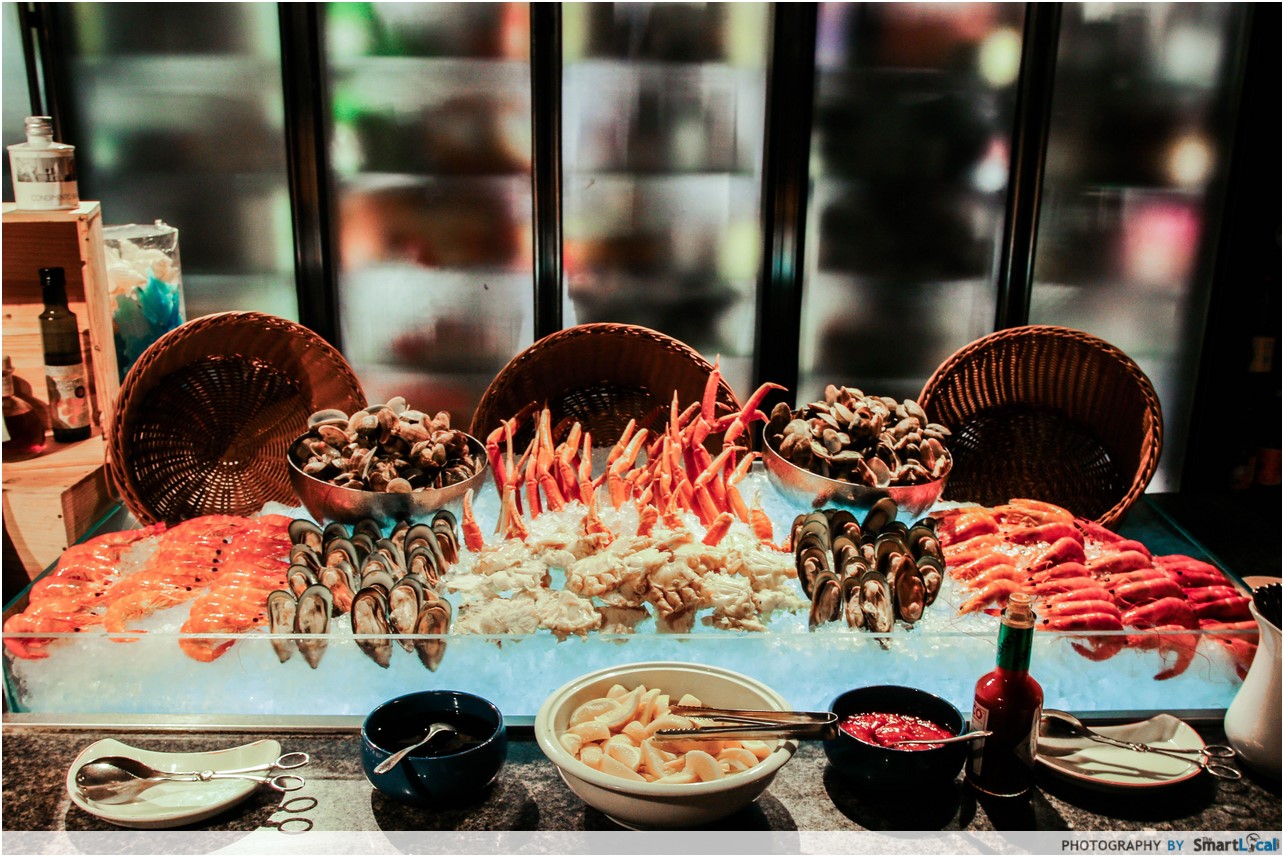 You definitely can't go wrong with fresh seafood, and the quality of the produce at Triple Three was definitely top notch. Of note were the king crab legs and the freshly shucked oysters, I had physically stop myself from devouring too many of these succulent morsels.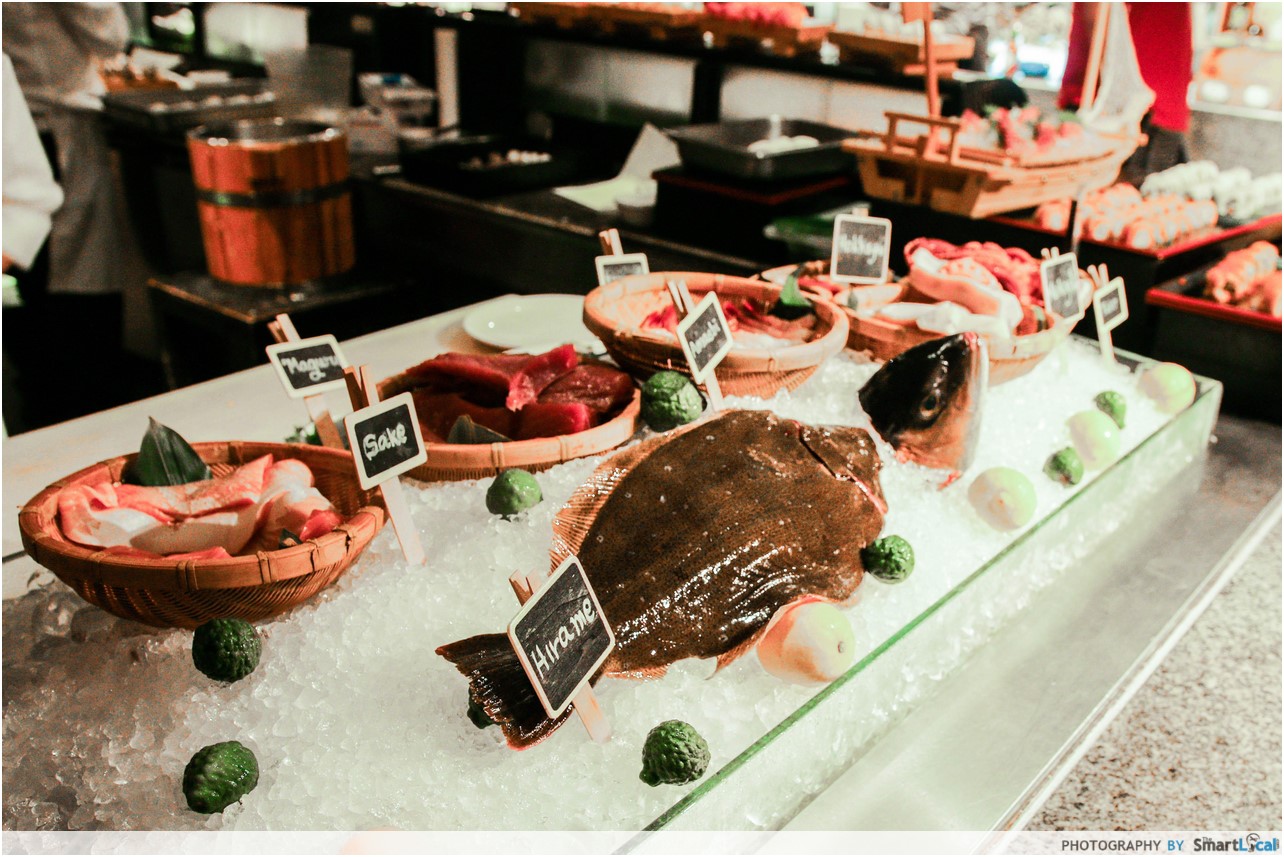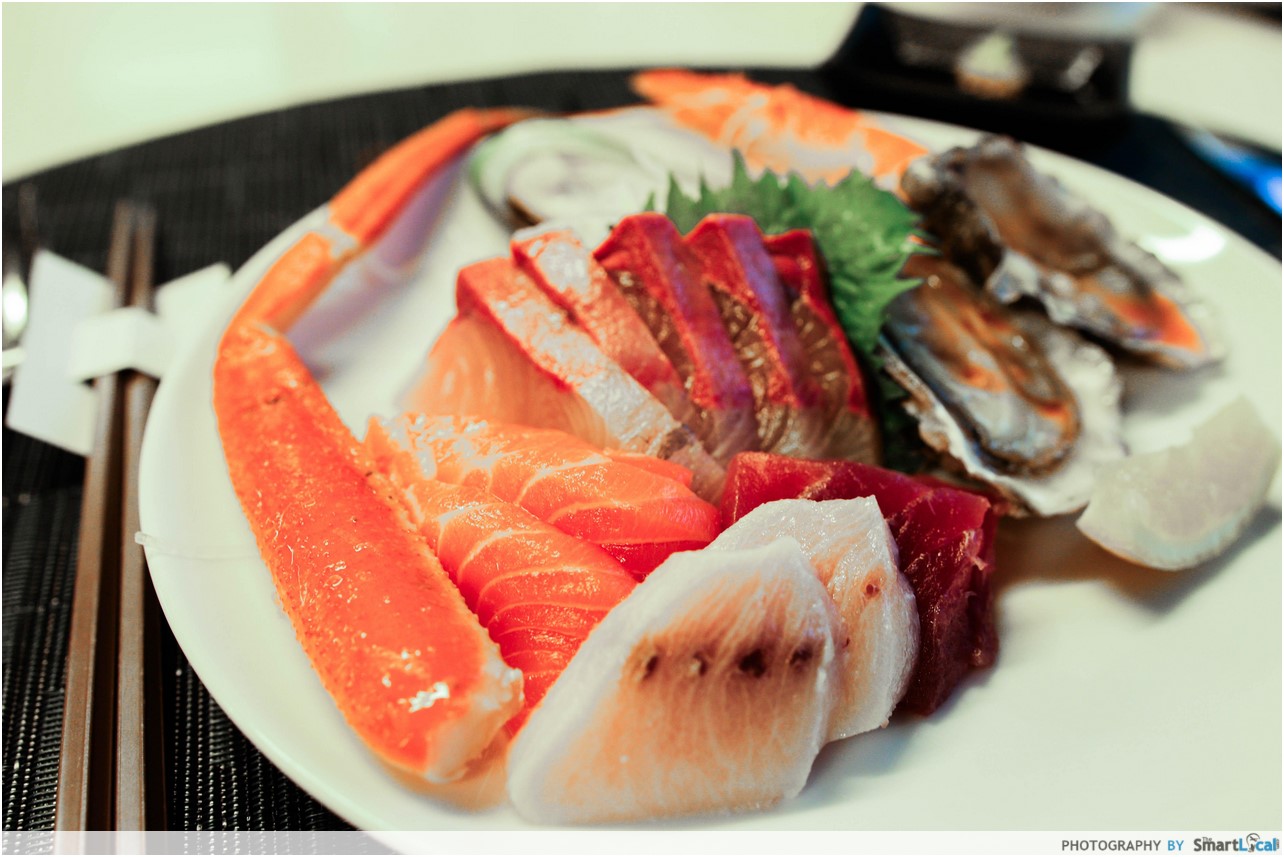 If you aren't a fan of getting down and dirty with your hands, perhaps the selection of fresh japanese sashimi will catch your attention. Cut to order, the sashimi was chilled at the perfect temperature and had a lovely silky mouthfeel. Perfect with a dash of shoyu and wasabi.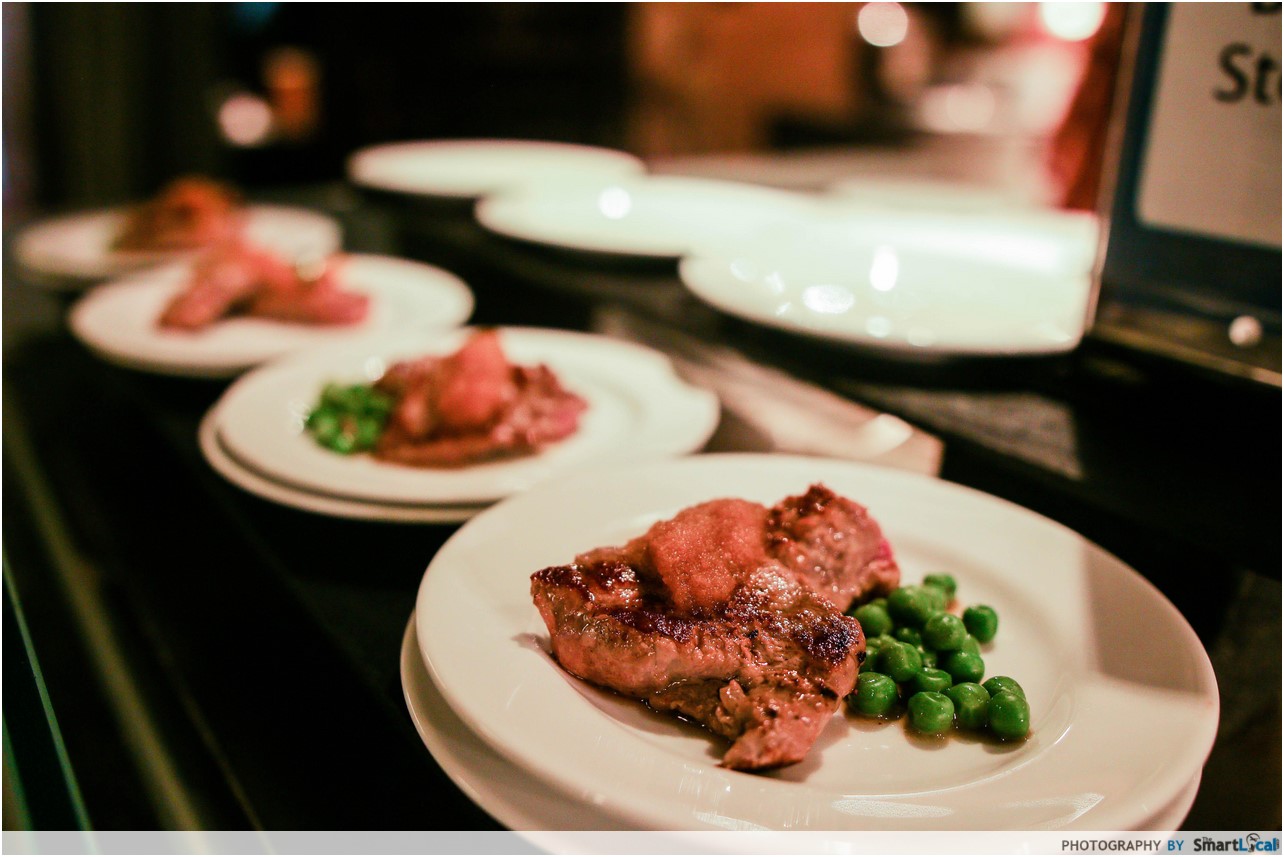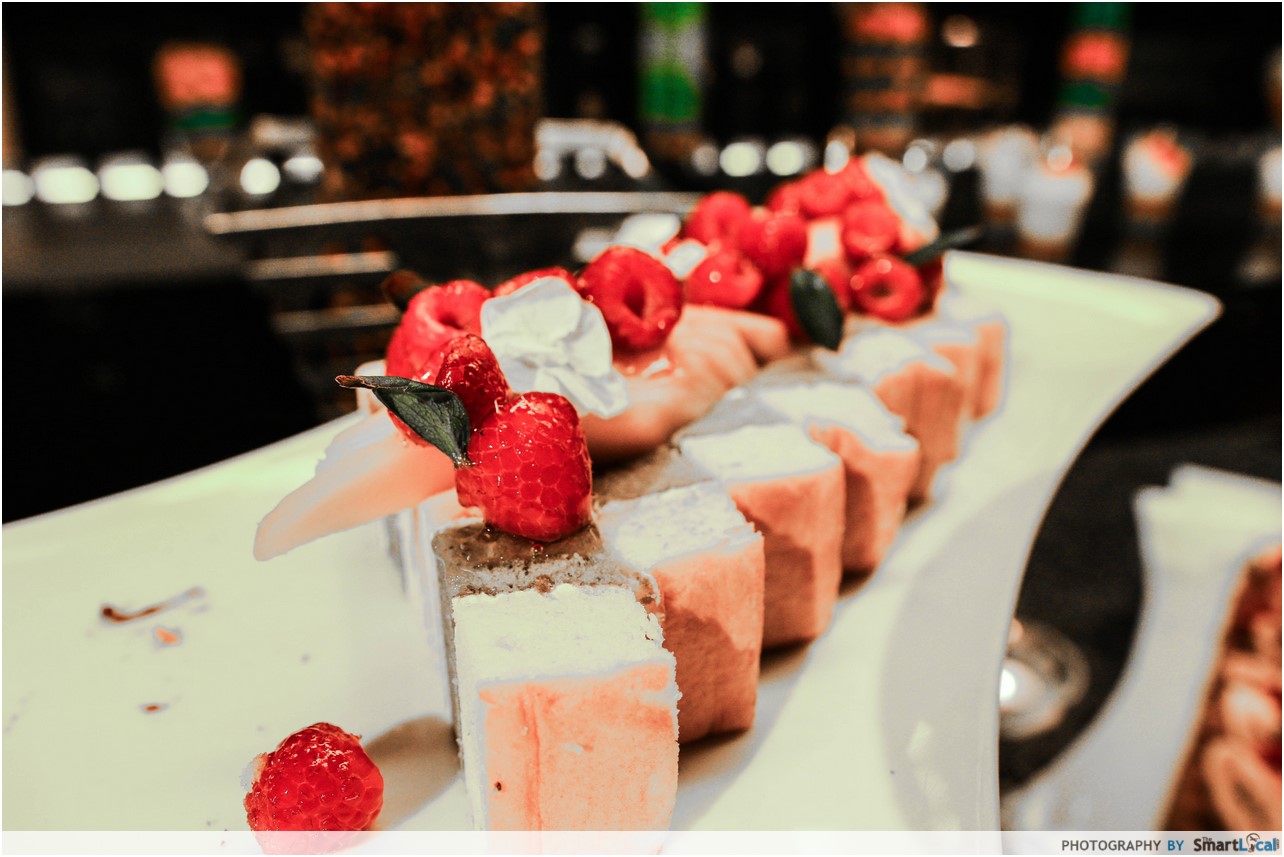 Triple Three has plenty of other options to keep you in an endless coma of food euphoria. Options like steak, tempura and an endless array of delicately crafted desserts will have you piling your plates non-stop throughout the evening. Loosen your belts, because you'll need all the stomach space you can manage with this buffet.
Herring on Rye Bread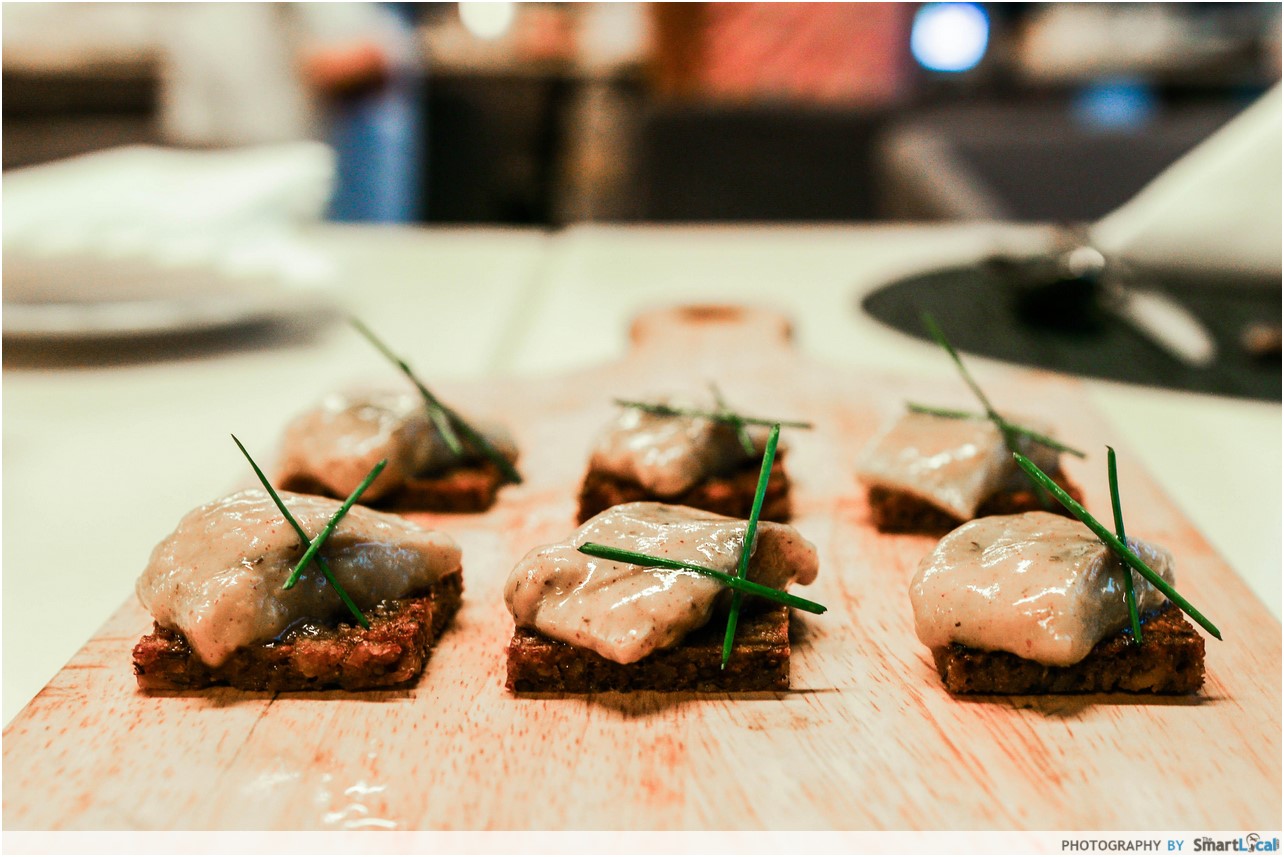 This was the first of the new Scandinavian items prepared by Chef Markus Dybway that we got to try that evening – smoked herring on rye bread. Although the herring was the star of the dish, I missed the depth of flavor that I would usually get from something being smoked. However the mustard sauce which accompanied the fish worked extremely well to accentuate the delicate flavors of the herring.
The rye bread was toasted lightly and had a lovely texture which stood out against the almost jelly-like consistency of the herring. Although I normally enjoy my bread with more crunch, this was a refreshing change which I was definitely happy to have more of. An excellent start to the meal.
Prawns, Mayonnaise, Bread & Dill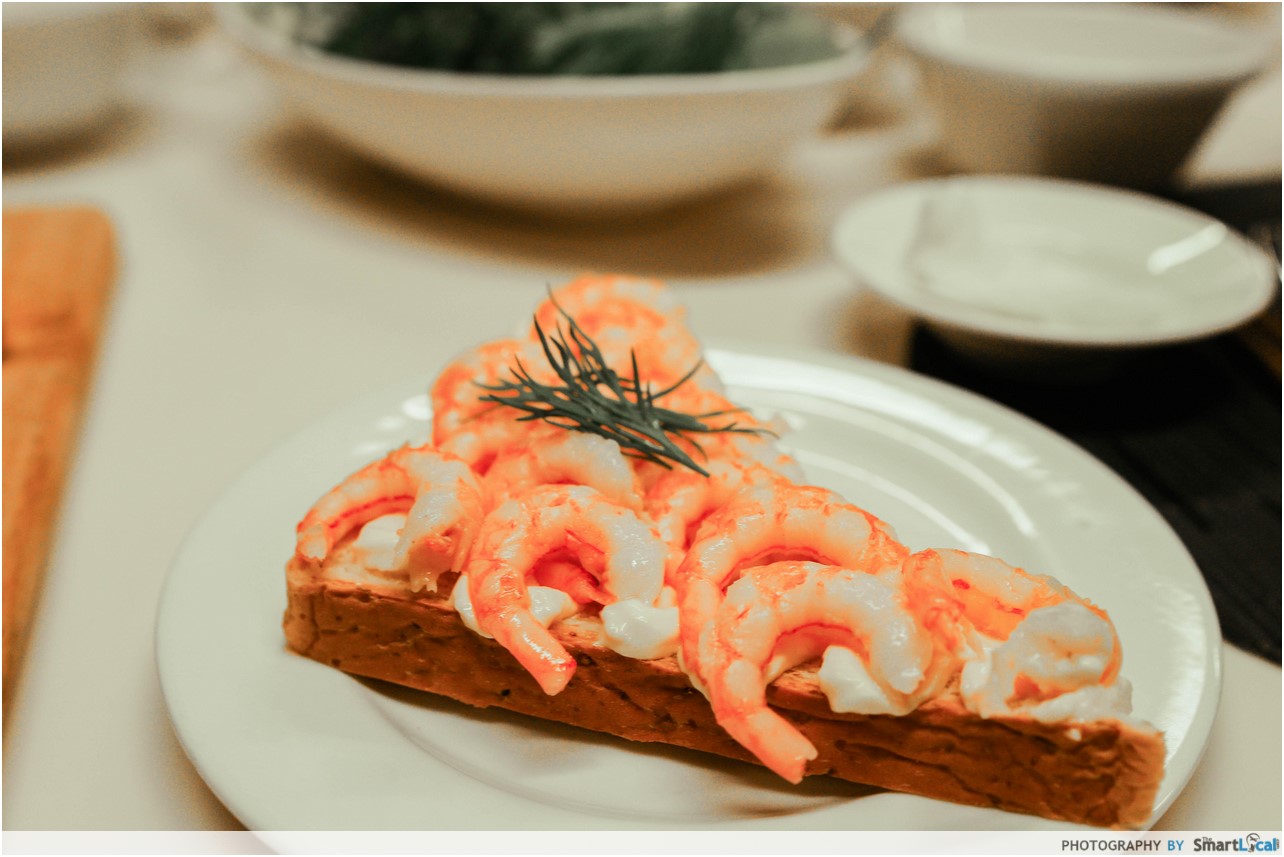 You could say I was a little surprised when they brought out this dish. A rather large tube of mayonnaise was placed in front of us, followed by a bowl of miniature river prawns and a bowl of fresh dill and iceberg lettuce. The idea was to create your own open-faced prawn sandwich with ingredients provided, recreating what Scandinavian summers were like.
We had to peel the prawns ourselves and cover a slice of bread slathered in mayo with them. Even Chef Markus Dybwad himself sat down with us and took part in the sandwich making festivities.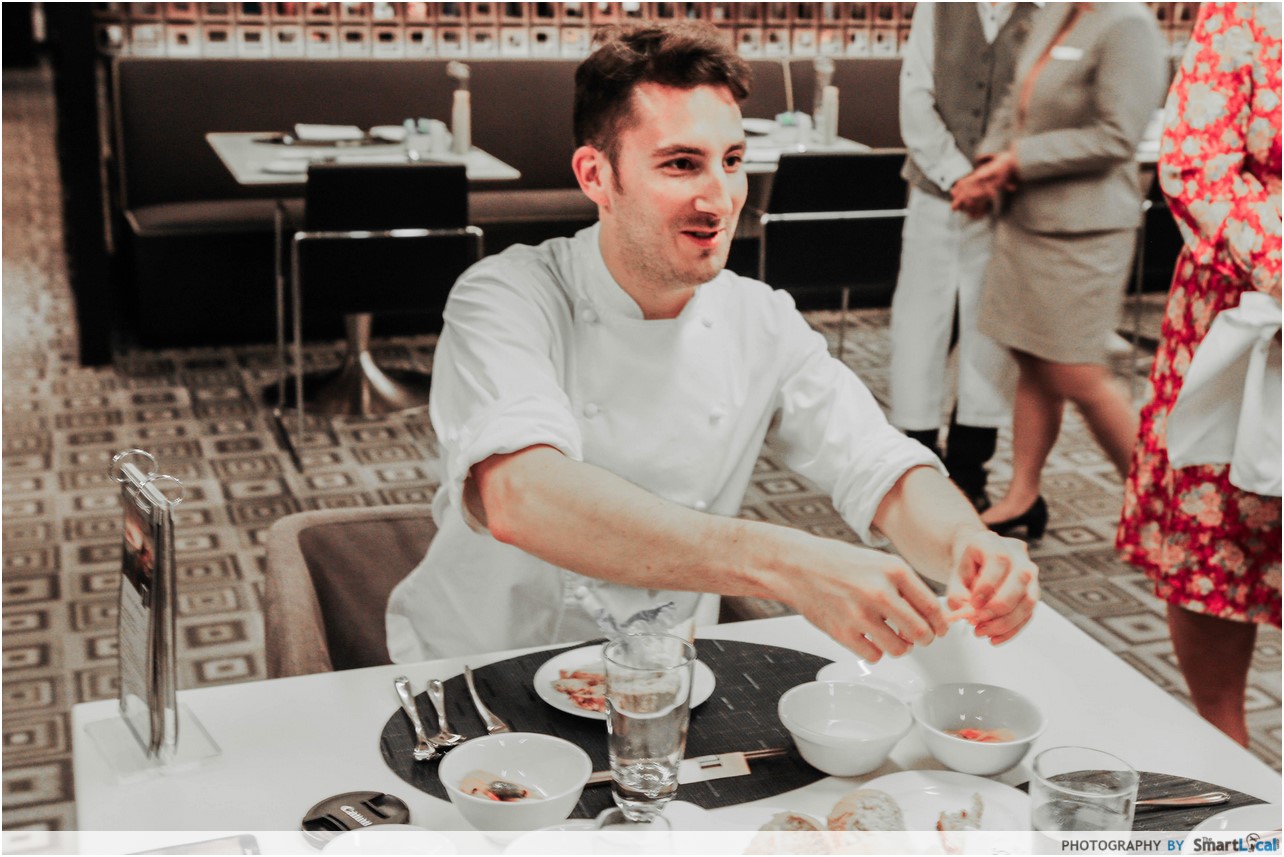 The sandwich itself was a winner. The mayonnaise was different from the ones we're used to tasting in Singapore. It added a touch of creaminess without overpowering the sweetness of the prawns. The dill and toast were the perfect accompaniments to the already great bite of food, creating not only depth of flavor but textural contrast as well.
Smoked Mackerel with Sour Cream and Cucumbers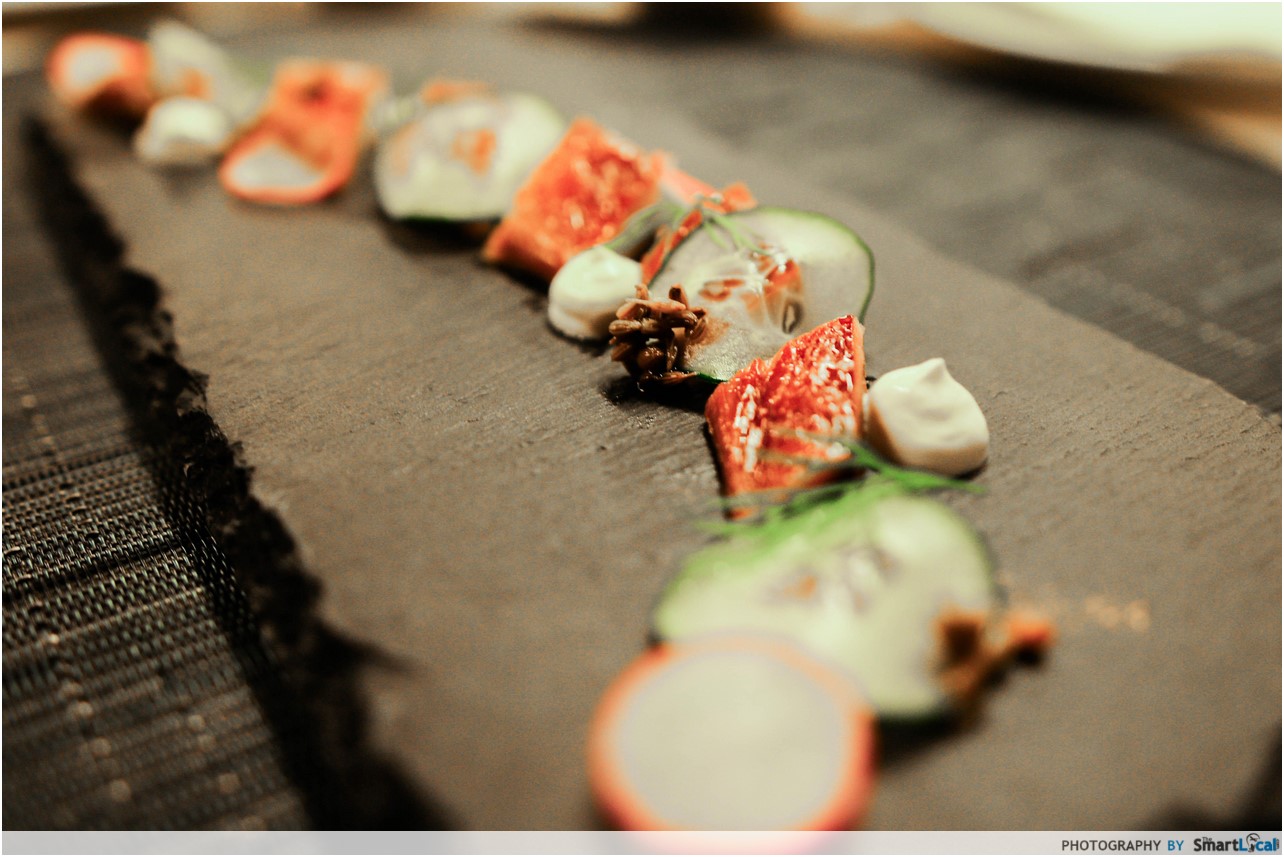 It was part of Nordic history to smoke their meats and fish to tide them over winter. The smoking process not only helped to preserve the proteins, but added complex flavors to them. There's a sense of history when you think about it, Vikings and their descendants consumed the very same dishes that we had that night. It's humbling and shows me how much thought Chef Dywad has put into this menu.
The mackerel was smoked perfectly, it had just the right amount of smokiness to elevate the flavors of the mackerel. Coupled with the mild acidity of the sour cream and the light crispness of the cucumber, the dish was a perfect snapshot of Nordic cuisine.
Salmon, Vanilla Mash, Capers and Brown Butter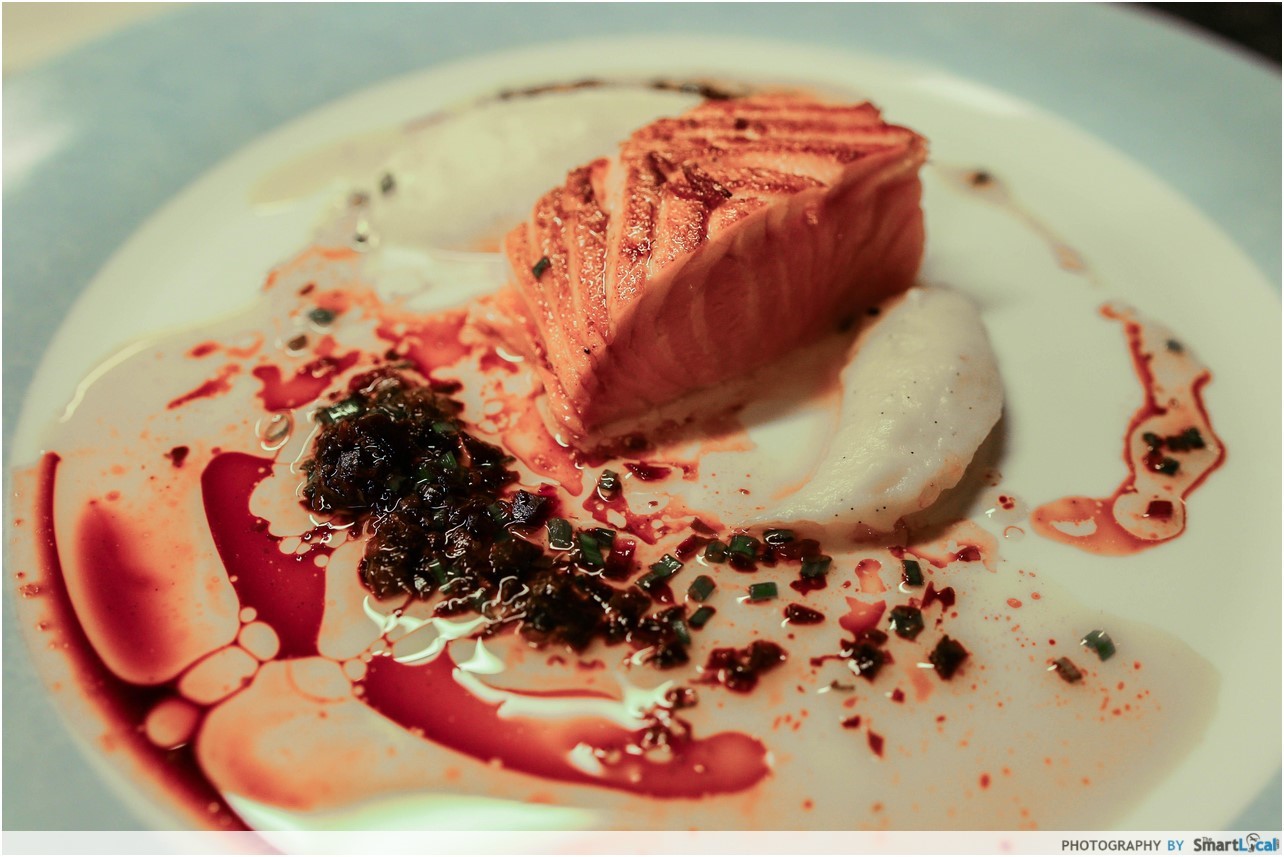 This was it, the dish of the night. A medley of flavors so well thought out that I had nothing bad to say about the dish as a whole. If I had one complaint, it would be that the plating was rather haphazard and lacked a little finesse. However, despite being a little messy, it was a delicious mess and I would have been glad to eat it all over again.
The salmon was perfectly cooked, rosy pink in the middle with a slight char on the outside, flaking apart easily as I cut into it. The brown butter sauce was decadent and added a warm nuttiness to what could have been a bland dish. The vanilla mash although strange sounding, worked brilliantly with the other components on the plate with its subtle sweetness. It was sublime cooking and I was looking for more of it to lap up.
Smoked Haddock with Leek and Cauliflower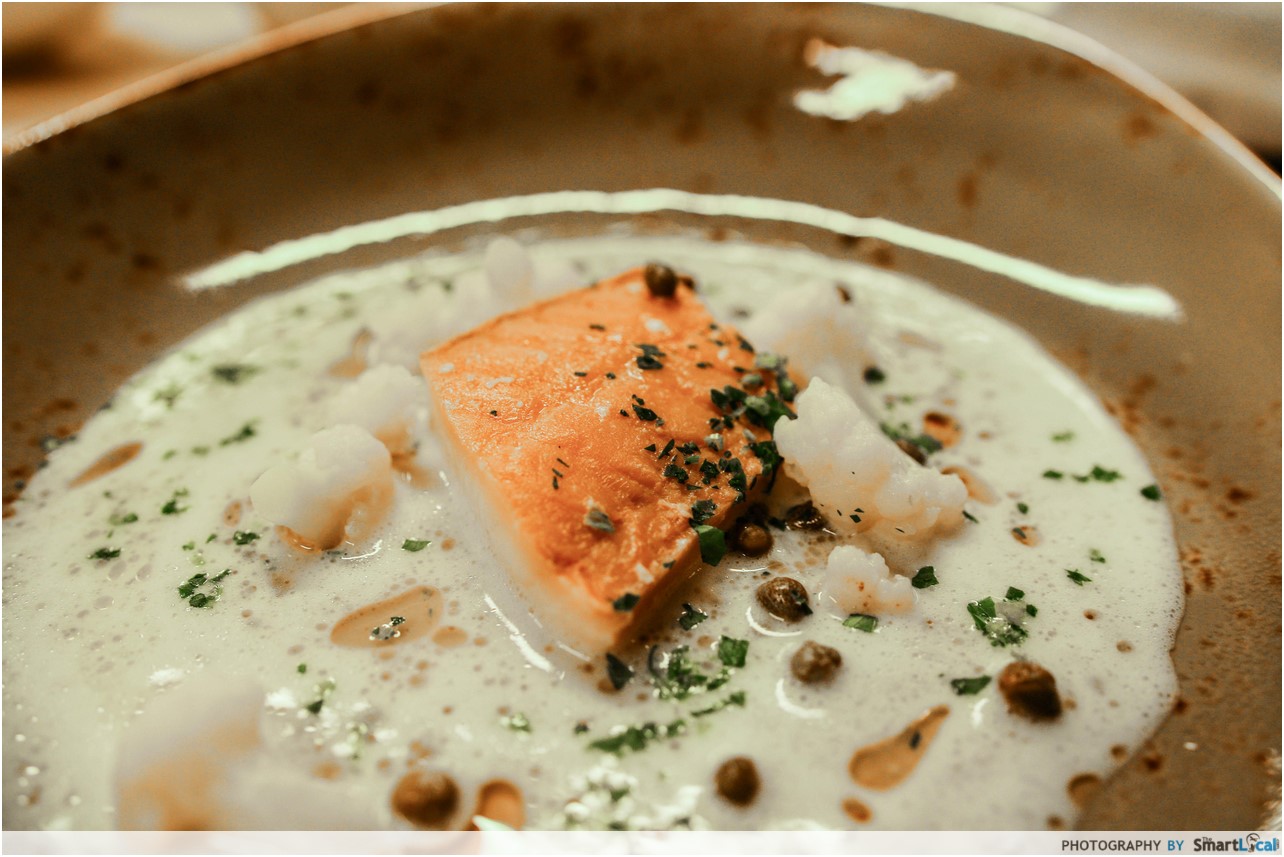 While the dish of mackerel and cucumbers was a clear contender for dish of the night, the smoked haddock was average at best. It did have a stronger smoke flavor which I enjoyed, however the balance of the dish needed to be handled a little better.
Despite being served in a pool of sauce made from milk, it was too watery and refused to cling to the fish in any way. The cauliflower was a touch undercooked and felt too tough for the delicate plate of food. If I had a word to describe this dish, it would be "confused". I can see what Chef Dybwad was trying to achieve, however the execution itself could have been handled better.
Stegt Flæsk Med Pesillesovs (Crispy Pork with Parsley Sauce)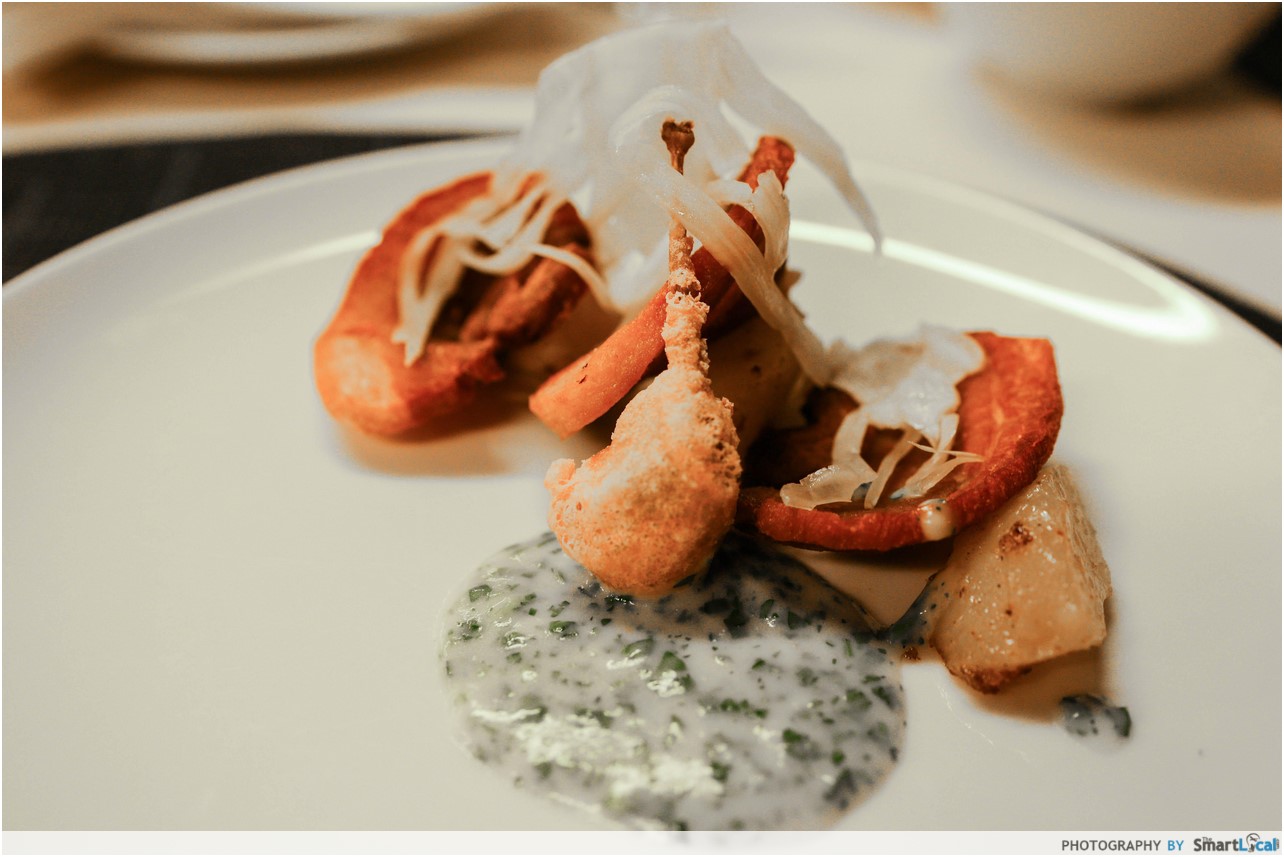 When I saw this item on the menu for the evening, I was excited. Crispy pork and parsley sauce, you can't go wrong with that, it's impossible, or so I thought. This dish was a huge disappointment on so many levels that I almost wish it wasn't served.
I thought the biggest mistake was using thin cuts of pork tenderloin instead of a fattier cut like pork belly. The result was an incredibly dry piece of meat which had the consistency of jerky and didn't taste remarkable in any way. The parsley sauce didn't do much to salvage the dish, it lacked seasoning and was rather bland. The only saving grace on the plate was the potatoes which were roasted to perfection.
Cloudberries with Cream and Brown Cheese
This dish will be one that will be heavily debated at the dinner table. On one hand you'll have people who loved the whole dish in it's entirety, and you'll also have people who hated certain parts of it. I'll honestly say that the dish did not wow at me first taste, but it slowly grew on me and I found myself enjoying it more and more as I kept eating.
Cloudberries themselves are a rarity in Singapore and it'll probably be the first thing you're tasting them. These berries are highly sought after in Sweden because they only grow in the mountainous regions of the country, making it almost impossible to cultivate outside of the wild.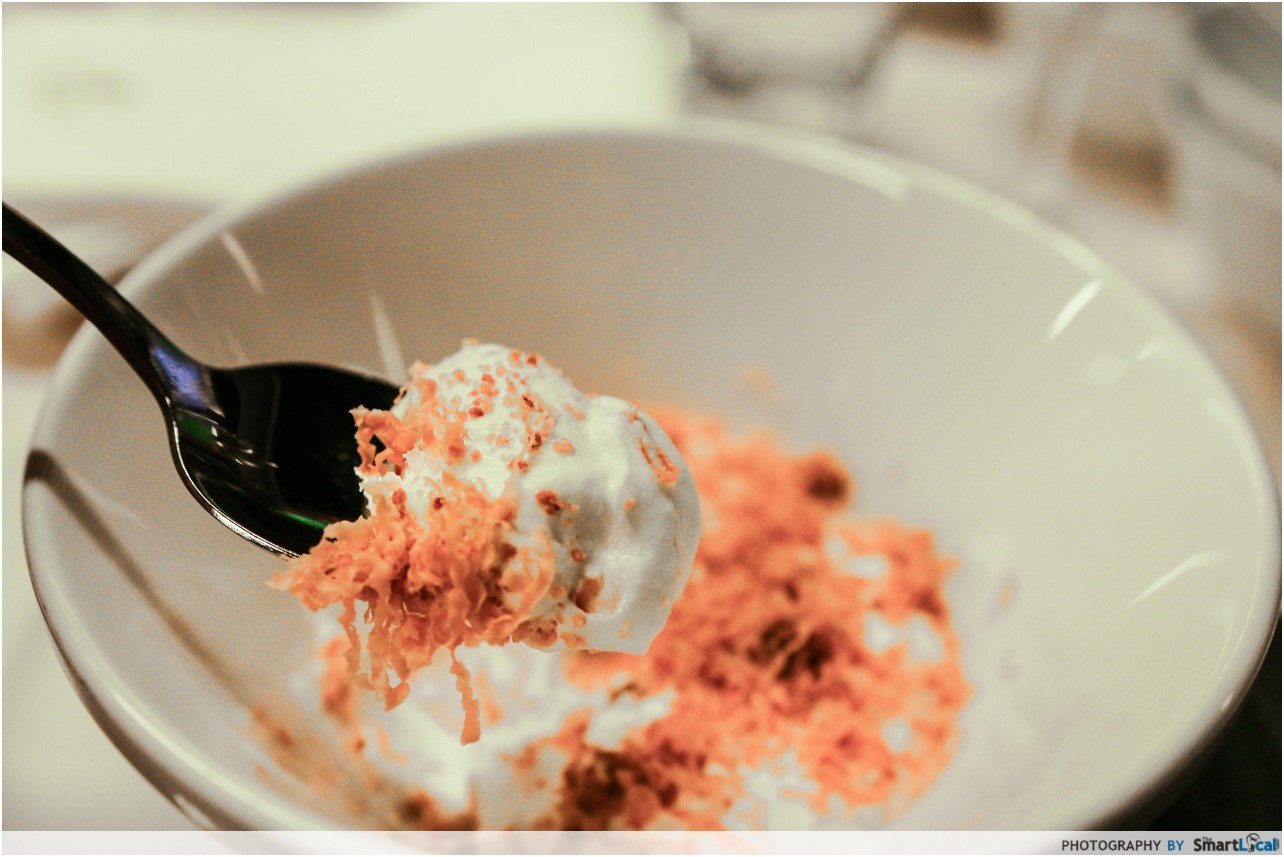 The dish was delicate beyond belief, it had such a subtle sweetness which you would miss it you didn't try each component separately. The brown cheese was the highlight out of all three components, it had a sweetness which was reminiscent of digestive biscuits. You don't really get any sweetness in the cream until you finish swallowing, it comes and goes in waves and has a great mouthfeel.
The berries themselves weren't all that spectacular. They reminded me of pomegranate seeds, and had a similar rigidity to them. Taste-wise it didn't blow my mind, the berries were sour and didn't variate much from that. However the combination of flavors between all three components was what had me hooked. Definitely something I wouldn't expect as a dessert, but I would be glad to have again and again.
Molten Chocolate Cake with Lingonberry Sauce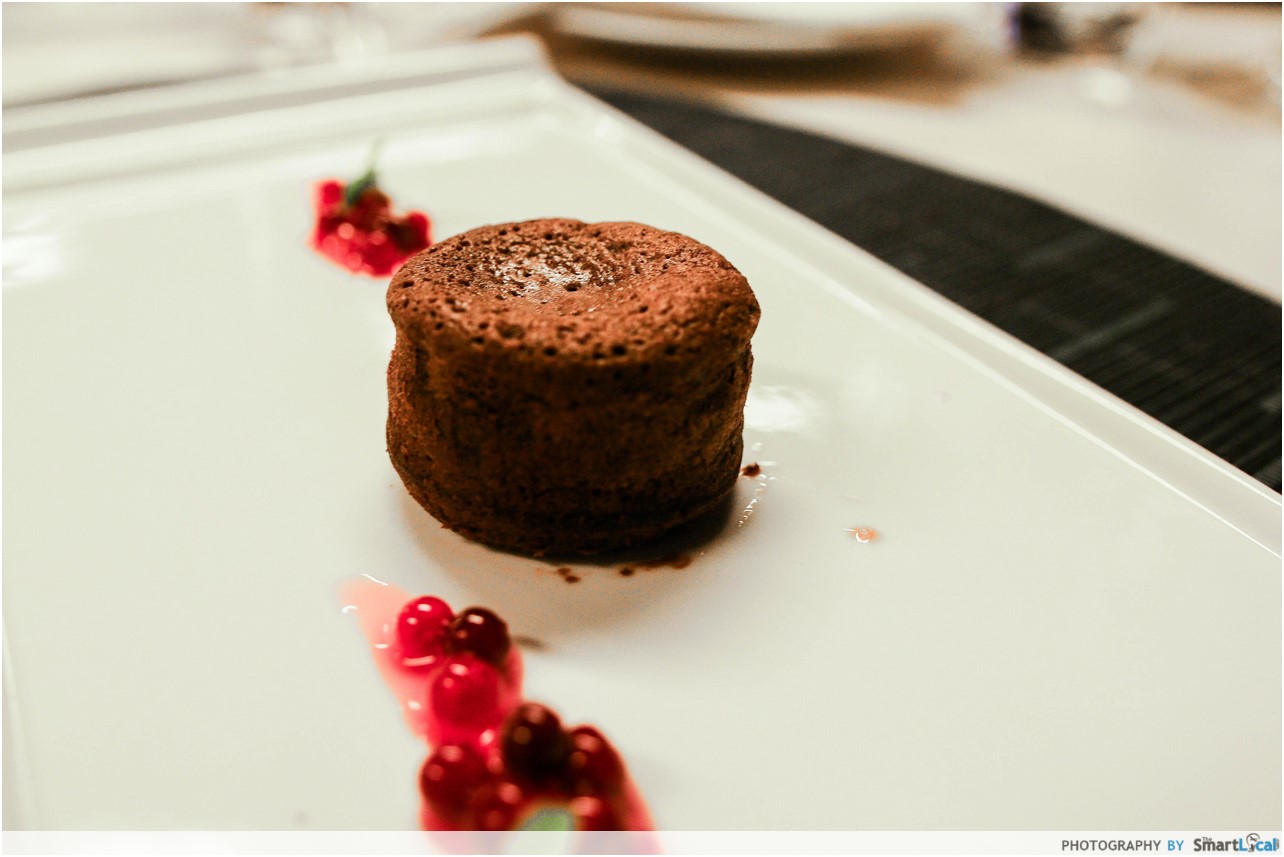 We were served this as a "bonus dessert" even though it wasn't on the tasting menu for the evening initially. The cake was decadent and moist, however due to its size it didn't have a lot of molten chocolate inside. Despite the lack of ooziness in the cake, it was still a great cake and would be a welcome addition at any dining table.
Spend the evening soaking up Scandinavian food culture
It was a perfect snapshot of Scandinavia. I loved seeing how Nordic, Swedish and many other food cultures came together to form a seamless tapestry that we can call Scandinavian food. I love that you can tell how the food is from humble origins and it doesn't try to shy away from that. It's comfort food prepared with passion, recipes dating back generations and traditions people would be curious to find out more about.
Despite some misses here and there, I would still highly recommend this buffet for anyone who's interested in trying authentic Scandinavian food for themselves. This promotion only lasts for eleven days, so definitely head down and check out Chef Dybwad's creations at Triple Three before it's too late.
Rating: 7.5/10
New Scandinavian Flavours @ Triple Three
Address: Mandarin Orchard Hotel, 333 Orchard Rd, Singapore 238867
Promotion Date: 24th of March to 3rd of April
Promotion Availability:
Daily Dinner: 6.30pm to 10pm
Sunday Lunch: 12pm to 2.30pm
Tel: 6831 6288/6831 6271
Email: dine.orchard@meritushotels.com
Credit Card Promotions
UOB credit/debit cardholders are entitled to 50% off every second adult diner (limited to maximum 8 persons per card) during dinner and Sunday lunch. While DBS credit/debit cardholders will be entitled to the same benefits only during Sunday lunch.
This post was brought to you by Triple Three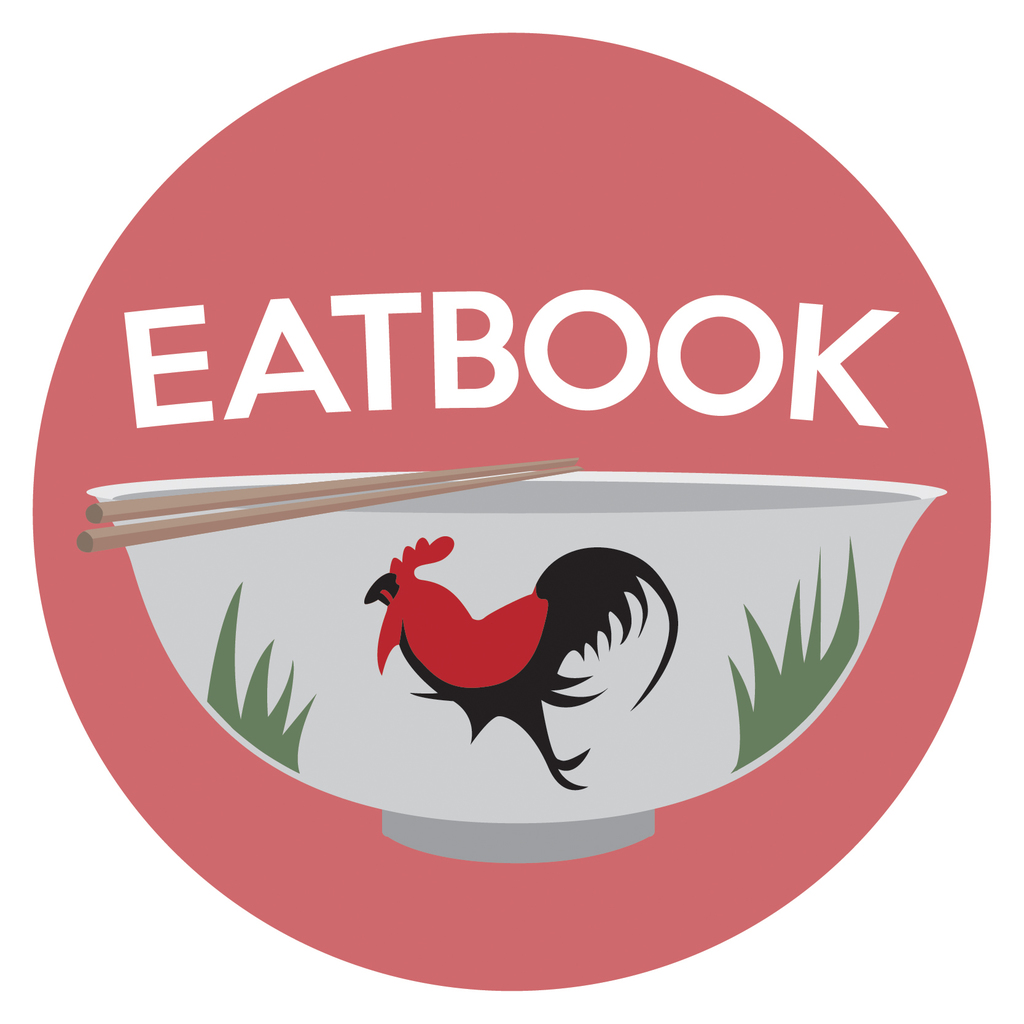 Drop us your email so you won't miss the latest news.