Sedap Mania for cheap mookata and hot pot
Update (20 Aug 2021): Sedap Mania is now temporarily closed.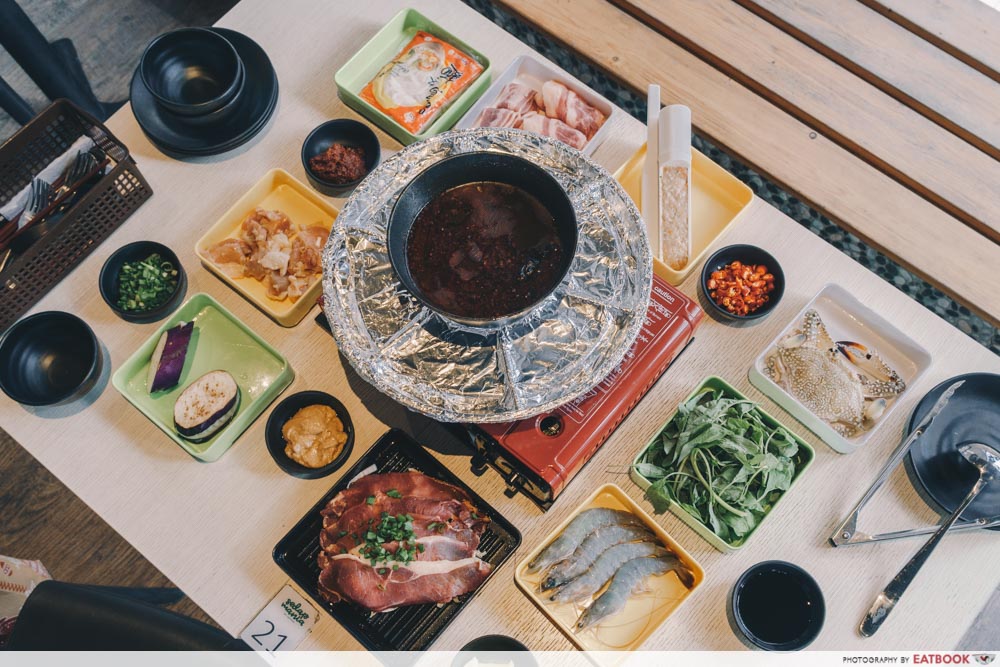 Fun fact: Before Astons had restaurants scattered all around Singapore, it was just a simple hawker stall serving affordable Western food. They have since expanded with new concepts, and new to join the list is Sedap Mania.
Just like other Astons concepts, the food at this steamboat restaurant is tasty and affordable. We're talking getting a whole flower crabs for just $3! They also have set lunch options like the Chicken Set ($7.80) and Beef Set ($8.80) that come in huge portions with super tasty, refillable soup bases.
Food at Sedap Mania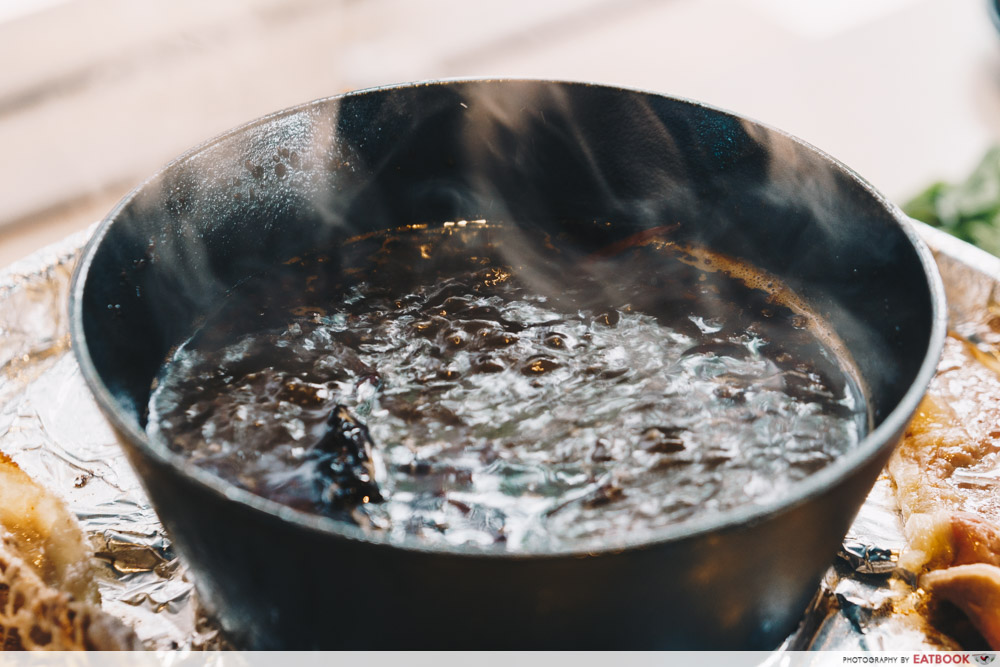 My dining companion and I decided on the BBQ and mala soup pot ($2.50 per person).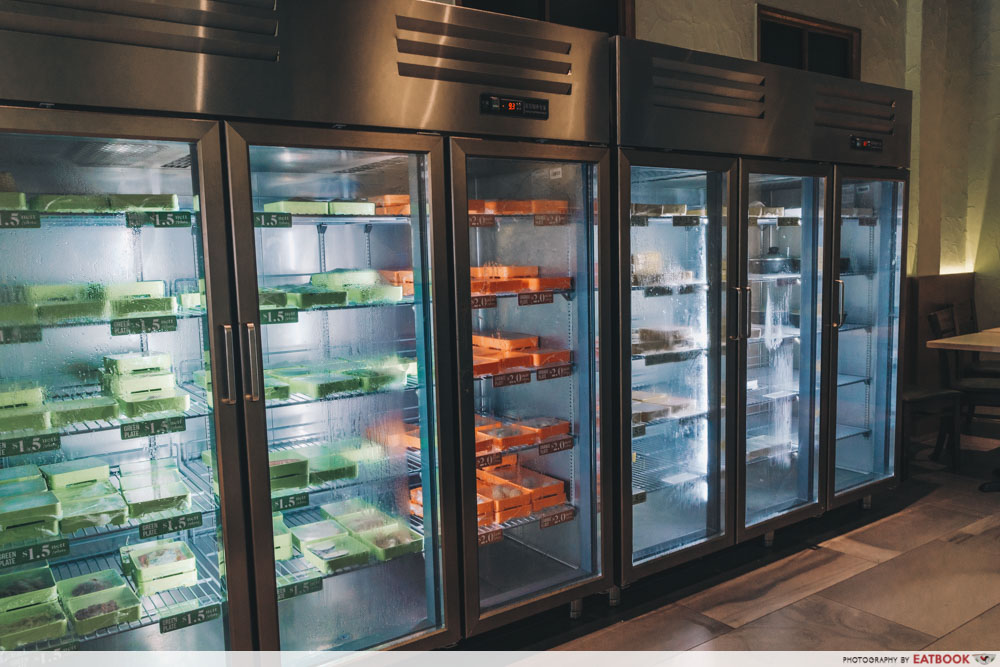 Ingredients here are chosen separately and grouped into five pricing tiers:
Green plate ($1.50)
Orange plate ($2)
Yellow plate ($2.50)
White plate ($3)
Black plate (from $4)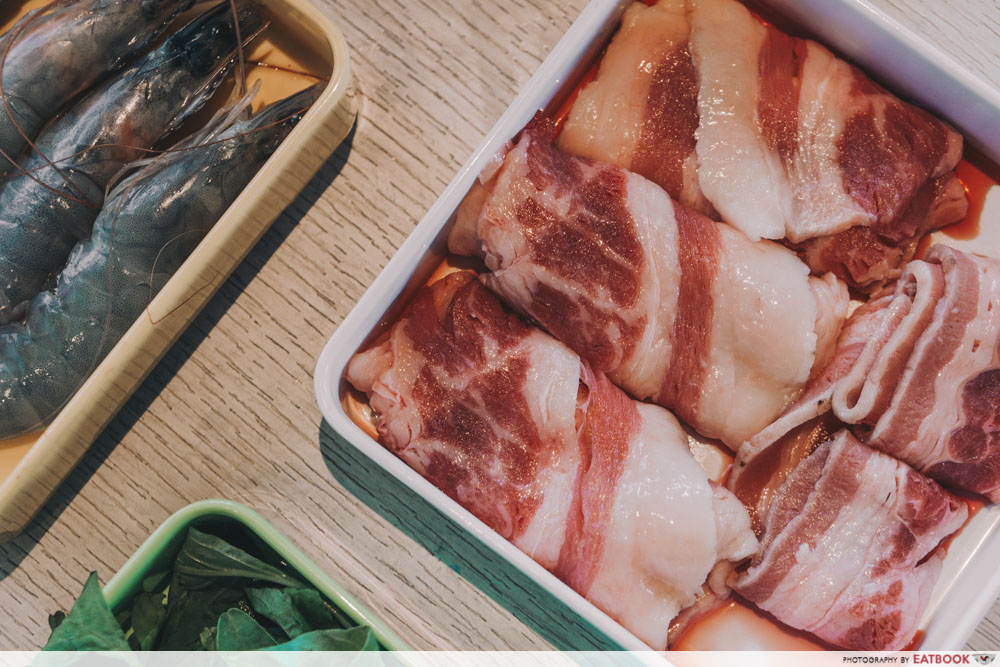 The restaurant was really generous with the sliced beef ($3), which was cut in thick strips. Gorgeous layers of fat streaked the beef in beautiful white highlights.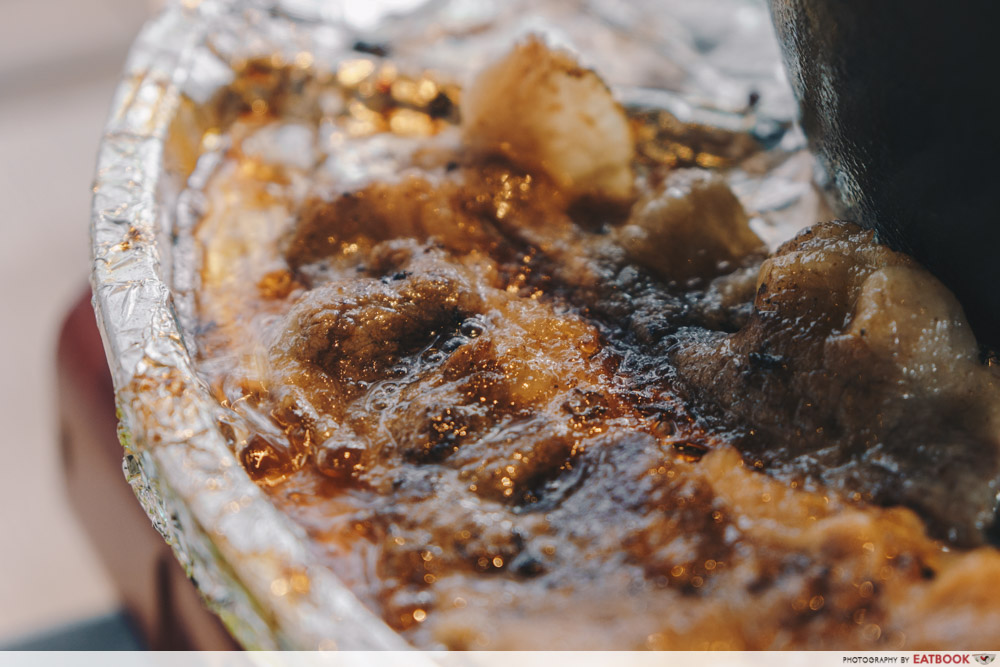 As the beef sizzled on our searing grill, those luscious layers of fat rendered, releasing oils that engulfed the meat. Seeing the beef bubble in its own juices made me bubble with excitement.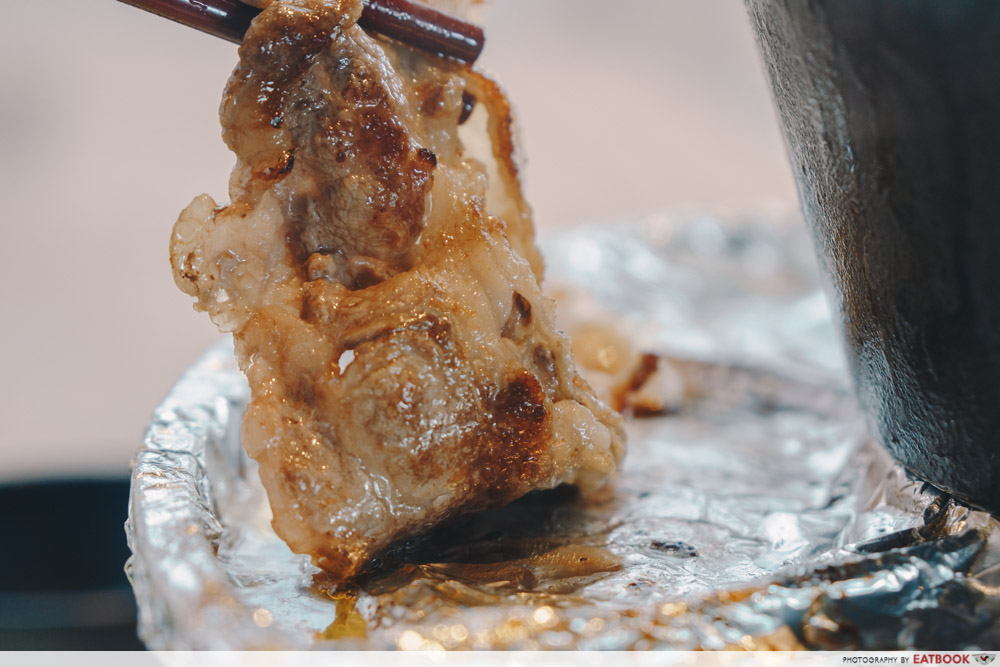 The sheer amount of fats gave plenty of flavour to the beef. It was meaty and robust, distilled from simmering in its own oils.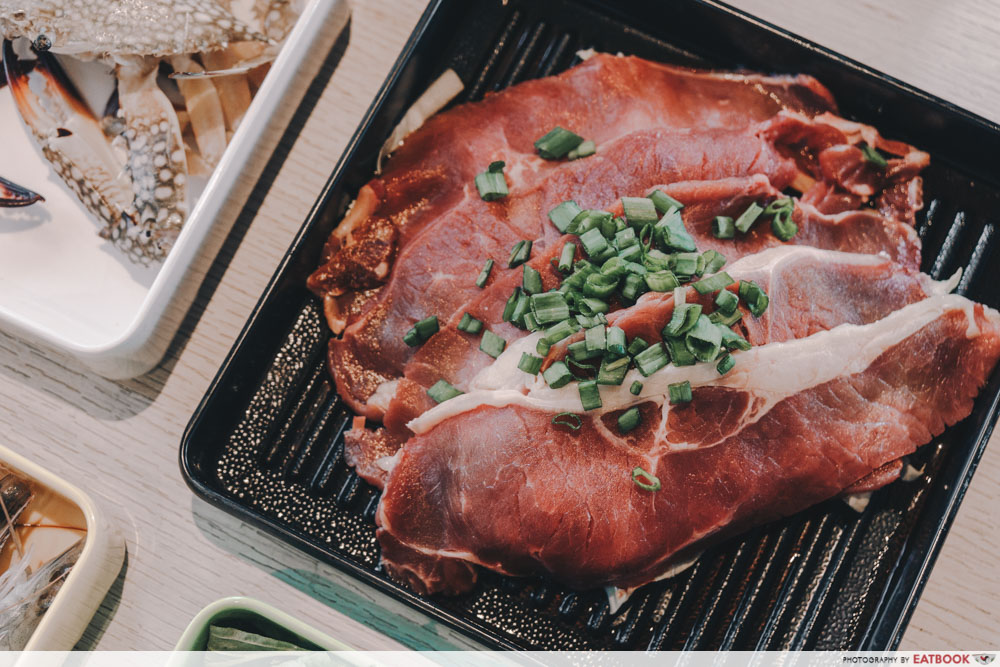 We also tried the sliced sirloin beef ($6). This cut had less fat but was thicker than the $3+ plate.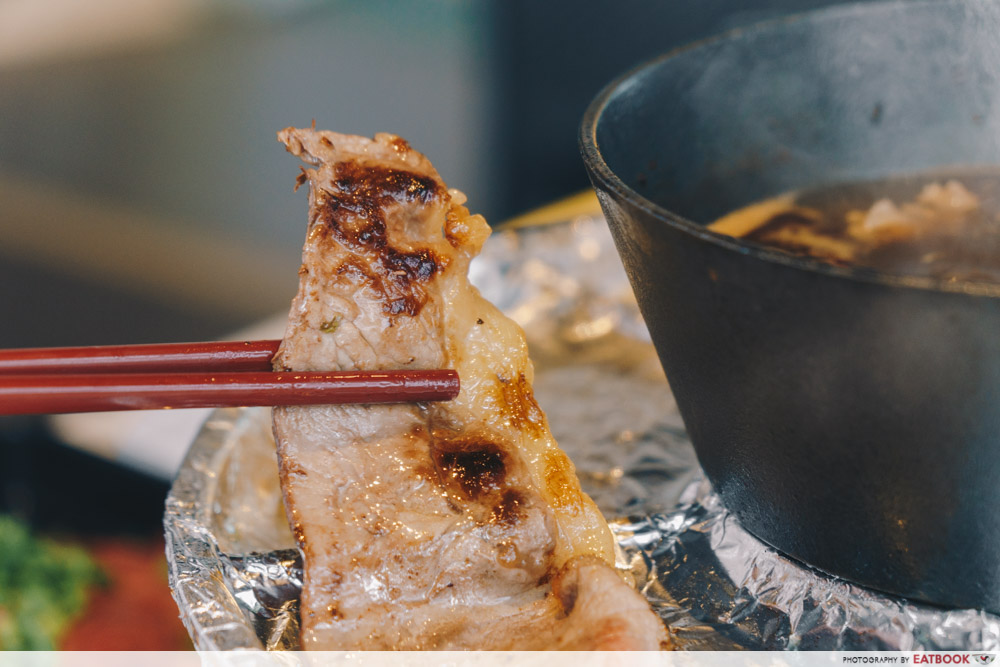 Because of how dry it looked, I was expecting a jaw workout when I took a bite. Surprisingly, it had a steak-like juiciness that was accentuated by the streaks of fat around the meat.
However, I would have loved if the beefy taste was bolder and more defined, just like the previous plate of sliced beef.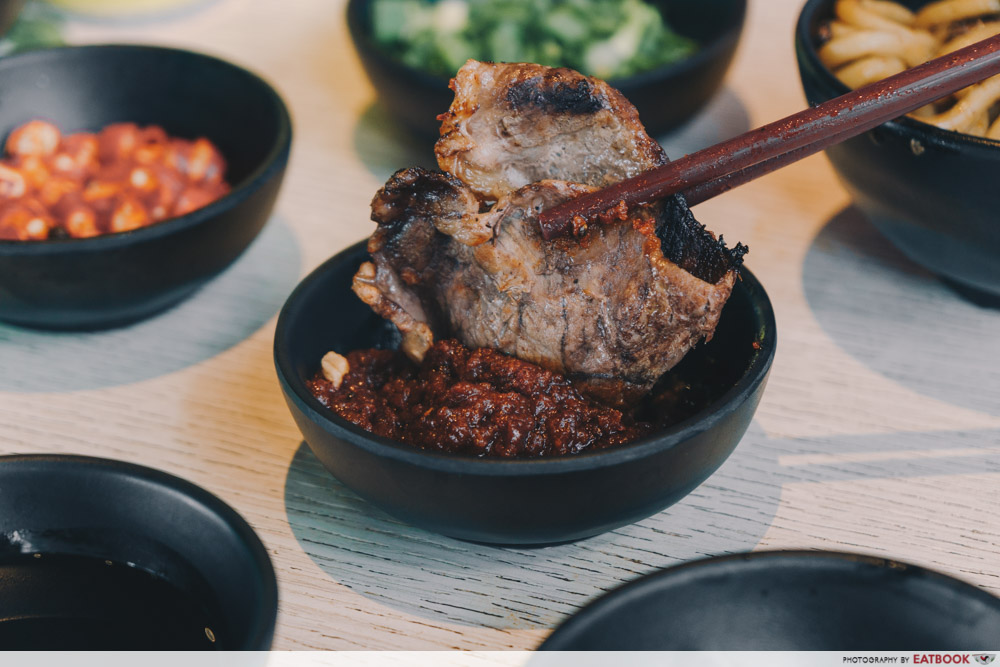 Dipping it in sambal did swap some of that blandness with exciting bursts of heat. It also highlighted the beef's more subtle grassy notes which I really enjoyed.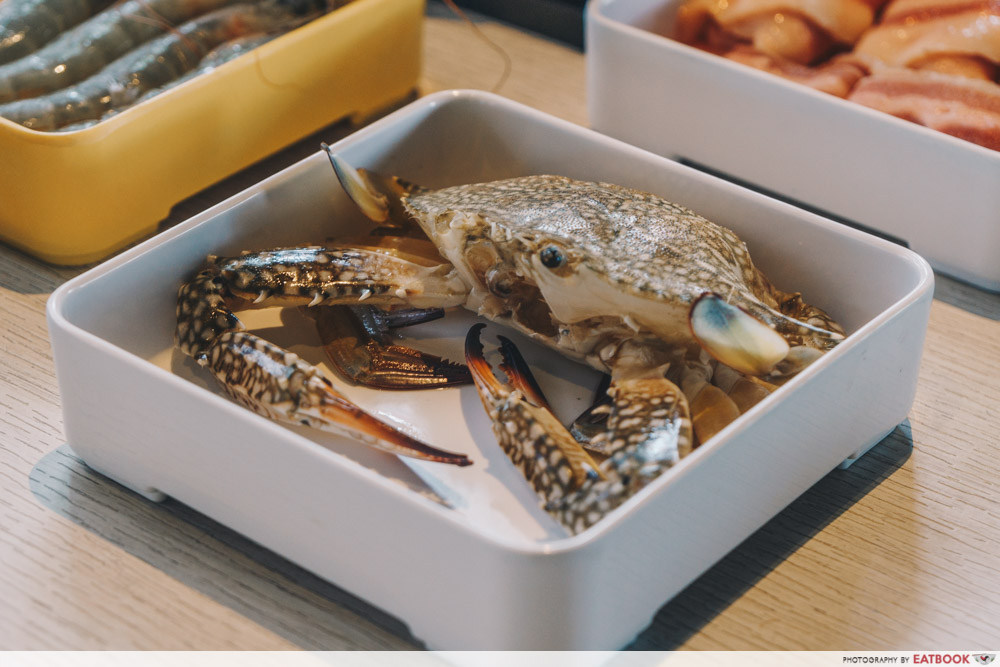 I was disappointed by the freshness of the crab ($3). It had a foul pungency which attracted flies to our table. Perhaps keeping them frozen or alive would have been better.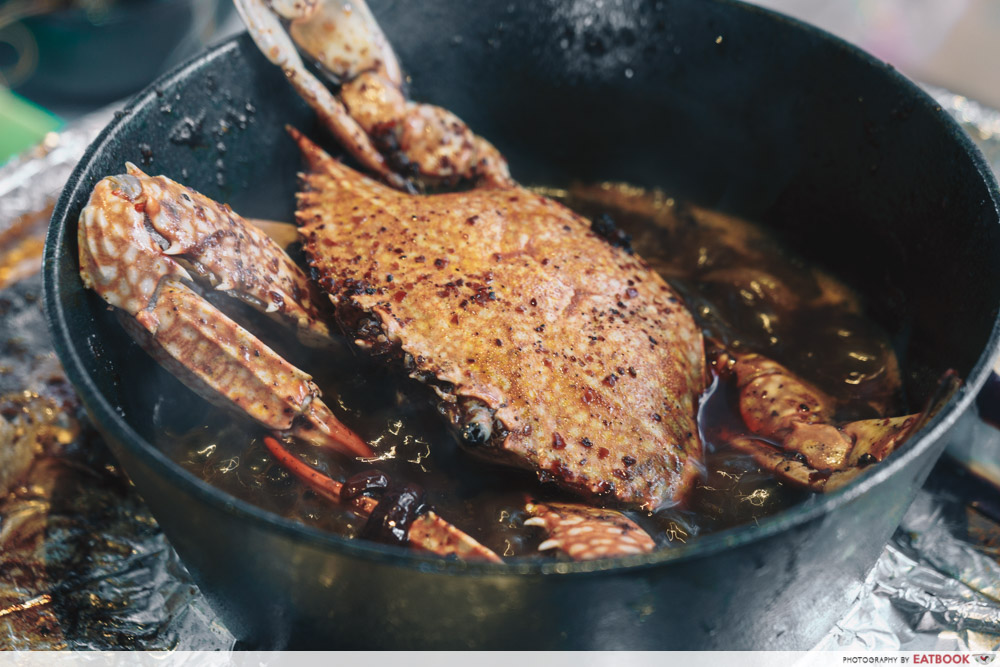 It all improved when we blanched Mr. Krabs into the blazing ma la soup. Like magic, the pale-blue crab became deep orange, conferring its seafood aromatic goodness to the soup.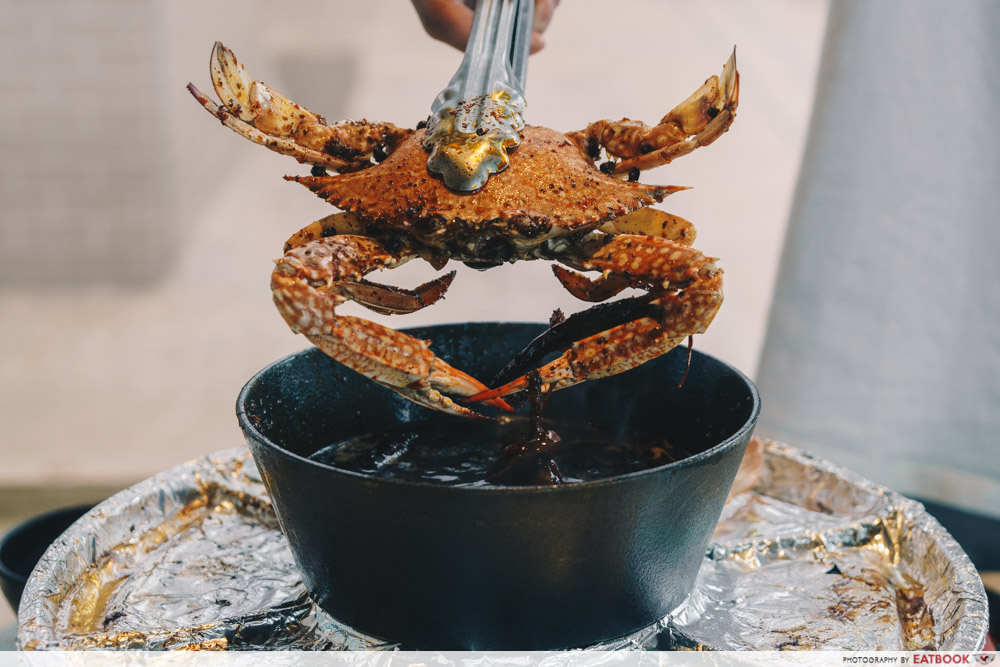 The crab was transfigured. It no longer had an odour, and took on a spicy and floral fragrance, courtesy of the ma la. I loved every bit of its succulent flesh that had been laced with soup. It was not the sweetest flower crab, but at $3, there's no reason to complain.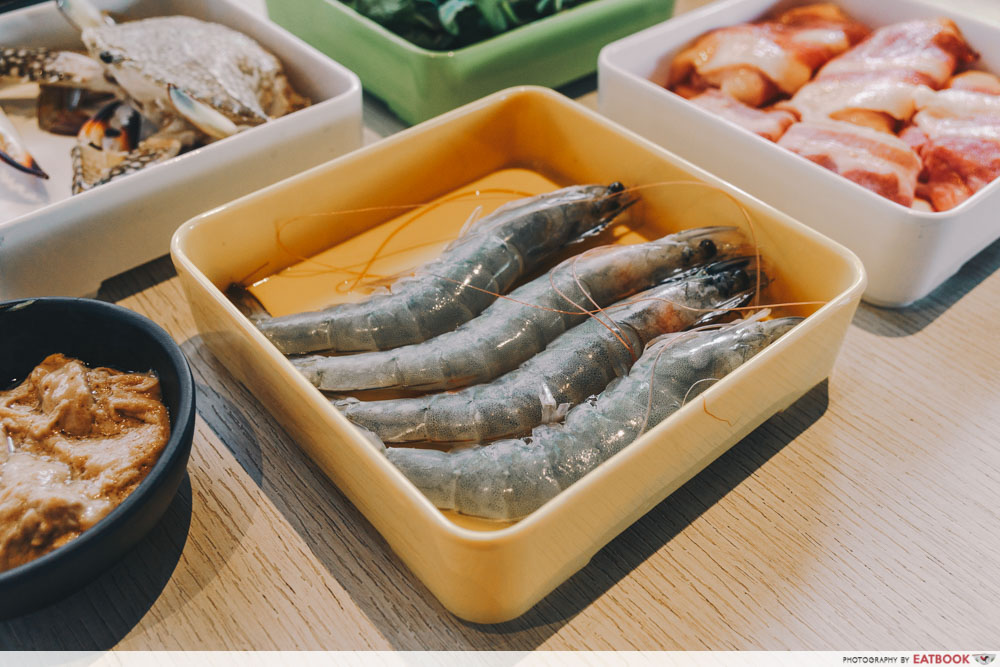 We got our hands on the huge and juicy prawns ($2.50).
Its seafood sweetness was like a briny ocean wave that washed over my tongue. Grill it for a gentle char on its shell that adds a deep burst of smokey, umami flavour.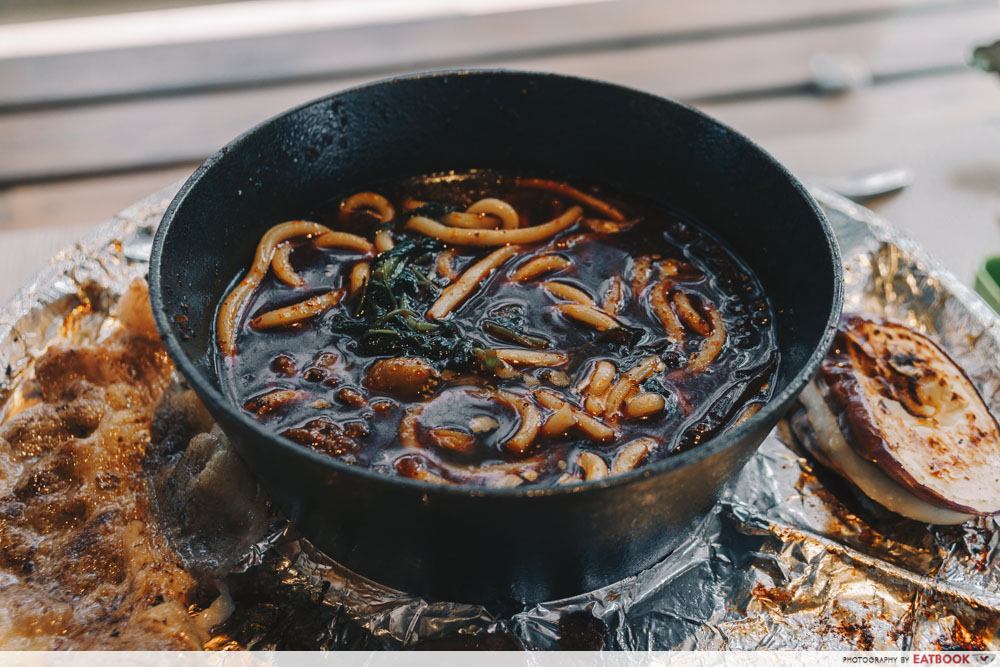 To soak up all of that soupy ma la goodness, I added the udon ($1.50). All those beautiful flavours were locked into the noodles, pumping it with loads of flavour.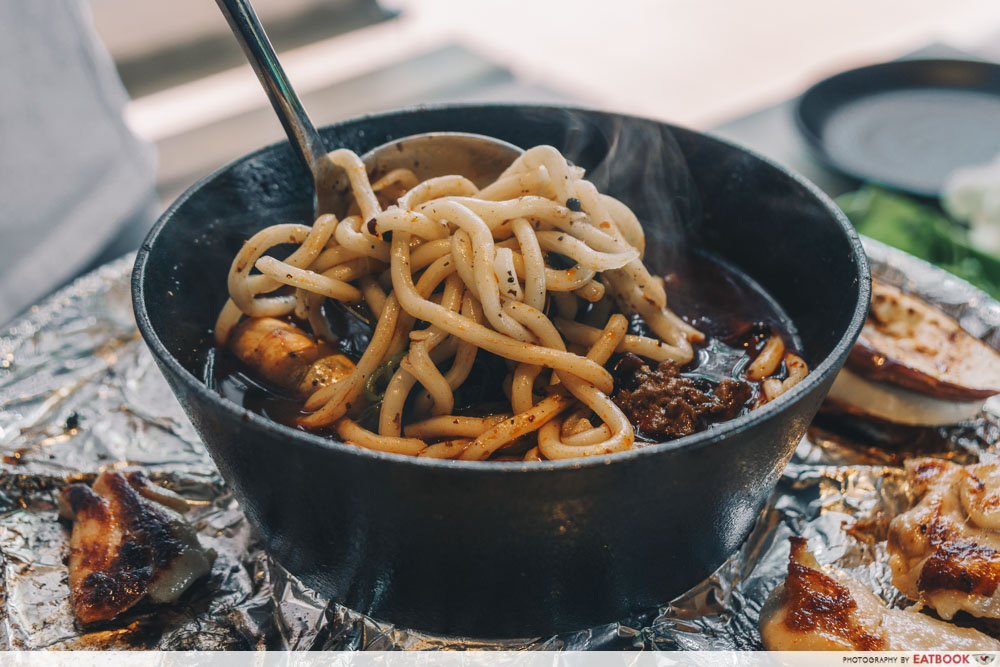 The bombardment of Sichuan peppers, seafood and umami was a truly ethereal experience that impresses. There was a mild spiciness that wasn't too jarring, allowing the subtle flavours of the hot pot ingredients to shine.
When I do come back, the udon will be the first item on my cart.
Ambience at Sedap Mania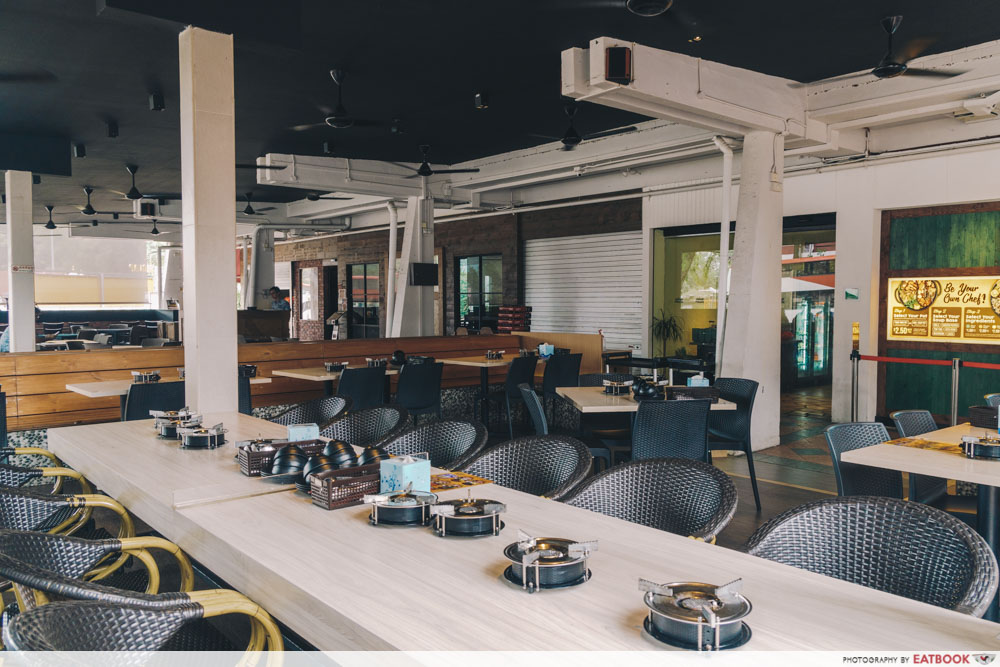 Rattan lounge chairs and slow-oscillating fans gave this place a really laid-back vibe. It's almost as if I've been transported to a calming villa in Bali. The waitstaff were also really friendly and attentive, topping up our yummy ma la soup multiple times without probing.
My only concern was how hot the place was. There is an air-conditioned seating area, but the seats are limited. You have to be prepared to sweat a little.
The verdict
None of Aston's concept stores have impressed me as much as Sedap Mania. For a meal that fed three, we paid less than $10 per person – keeping in mind we got a crab and lots of beef.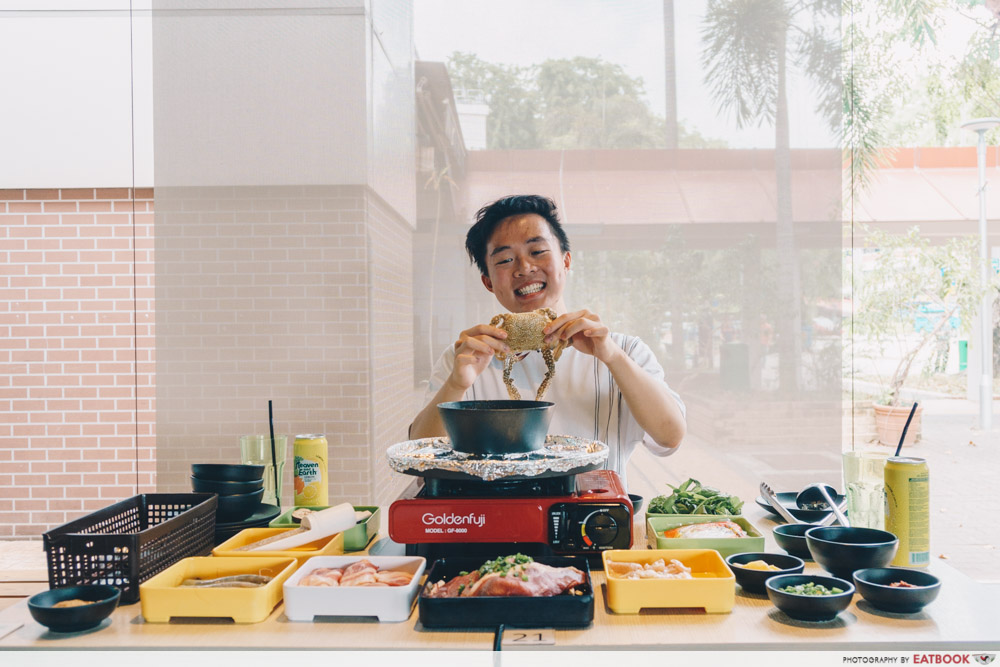 Apart from the freshness of the crab, everything was spot on for such an affordable restaurant. That being said, I'm getting a spot in the air-conditioned area the next time I'm here. I don't intend to sweat buckets again.
Address: 5 Changi Village Road, #01-2001, Singapore 500005
Opening hours: Mon-Fri 11:30am to 2:30pm, 5pm to 9:30pm Sat-Sun 11:30am to 9:30pm
Tel: 6245 1620
Website
Sedap Mania is a halal-certified eatery.
Photos taken by Sharlene Lau.
This is an independent review by Eatbook.sg
Summary
Pros
– Affordable selection of ingredients
– Wide variety
– Good quality ingredients
Cons
– Slightly inaccessible
– Really hot

Recommended Dishes: Sliced Beef ($3+), Udon ($1.50)
Opening hours: Mon-Fri 11:30am to 2:30pm, 5pm to 9:30pm Sat-Sun 11:30am to 9:30pm
Address: 5 Changi Village Road, #01-2001, Singapore 500005