Segar Village offers halal zi char at Sims Way
Update: Crab promotion has ended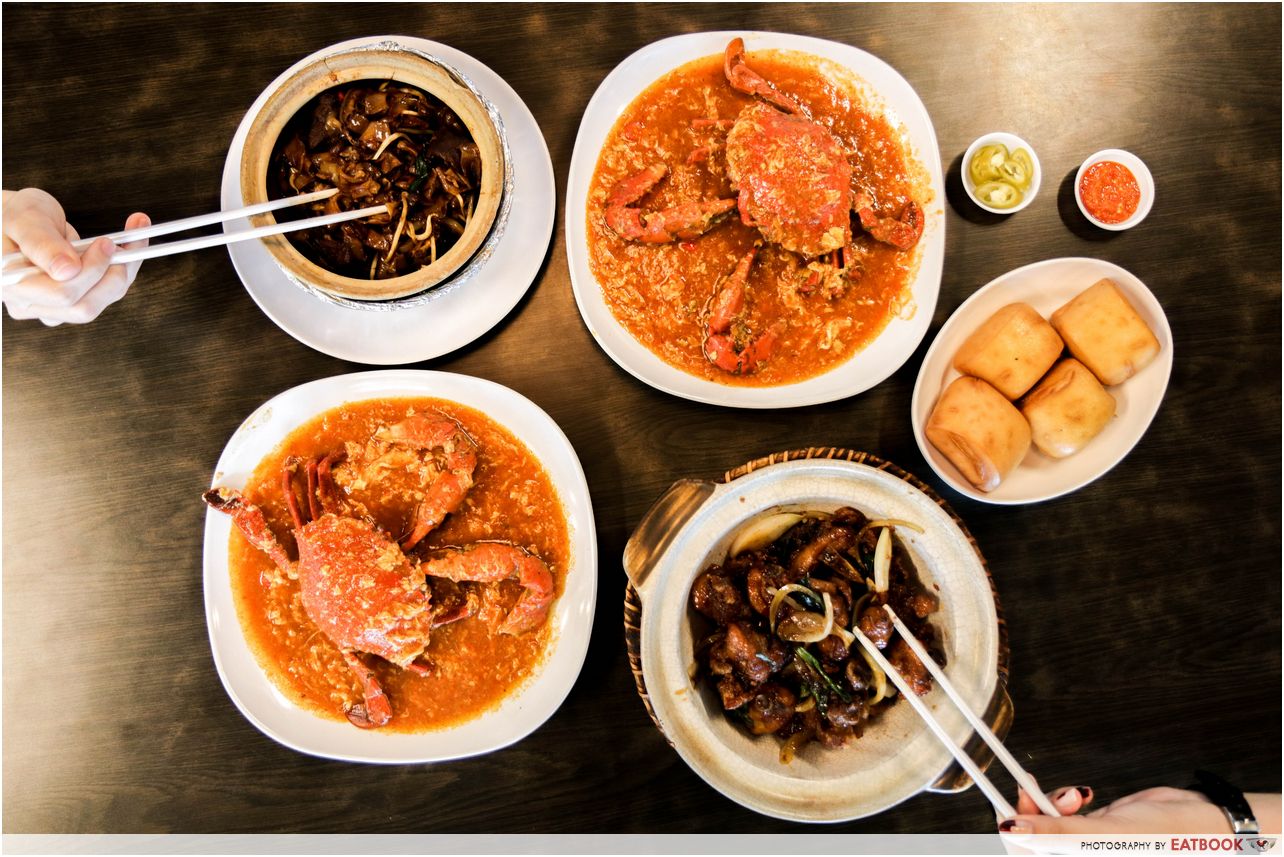 If I had to choose only one dish to eat for the rest of my life, it would undeniably be chilli crab. To a crab lover like me, cracking crab shells open are like unwrapping presents; I always get excited about what's inside.
I've always thought big crabs have to be expensive, so when I heard about Segar Village, which has an ongoing promotion of two medium to large crabs at $30 with every $20 spent, a part of me was skeptical. But after tasting the crabs, all that skepticism fell away. Even though it was only my first visit, I am convinced it'll not be my last.
Food at Segar Village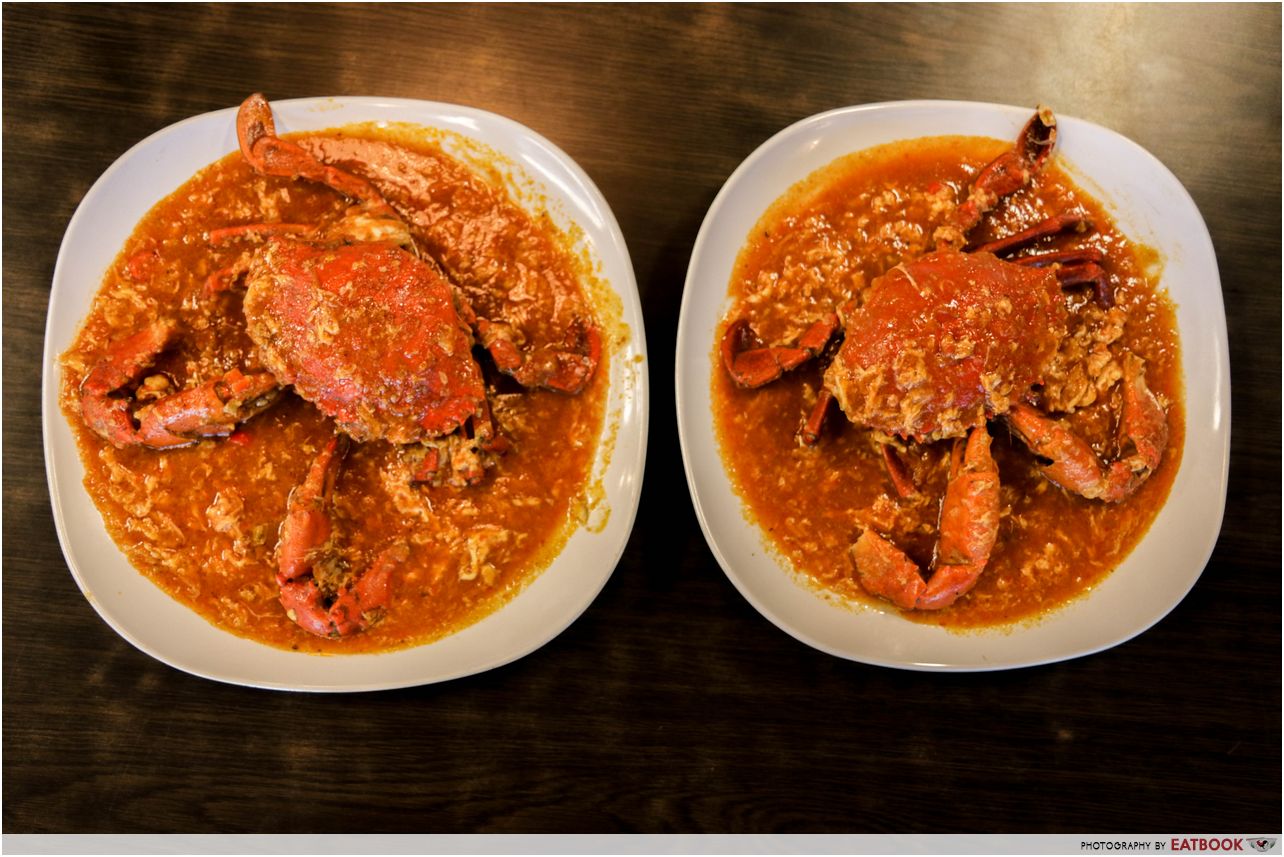 Segar Village is halal-certified, and their promotion gives you a choice of having two medium to large crabs as a Black Pepper Crab or a Chilli Crab dish at $30 with a minimum spend of $20 on other items on their menu. Unfortunately, we couldn't have one each, so we went for the chilli crab.
I expected the eggy sauce to be mild and sweet. But after taking a mouthful, I found myself looking for a drink to quench the heat. It was surprisingly spicy and the sauce tingled on my tongue even minutes after the first bite. Even though the level of spiciness was high, there was still a tinge of sweetness in the luscious sauce that complemented their fried mantou ($0.80 each) well.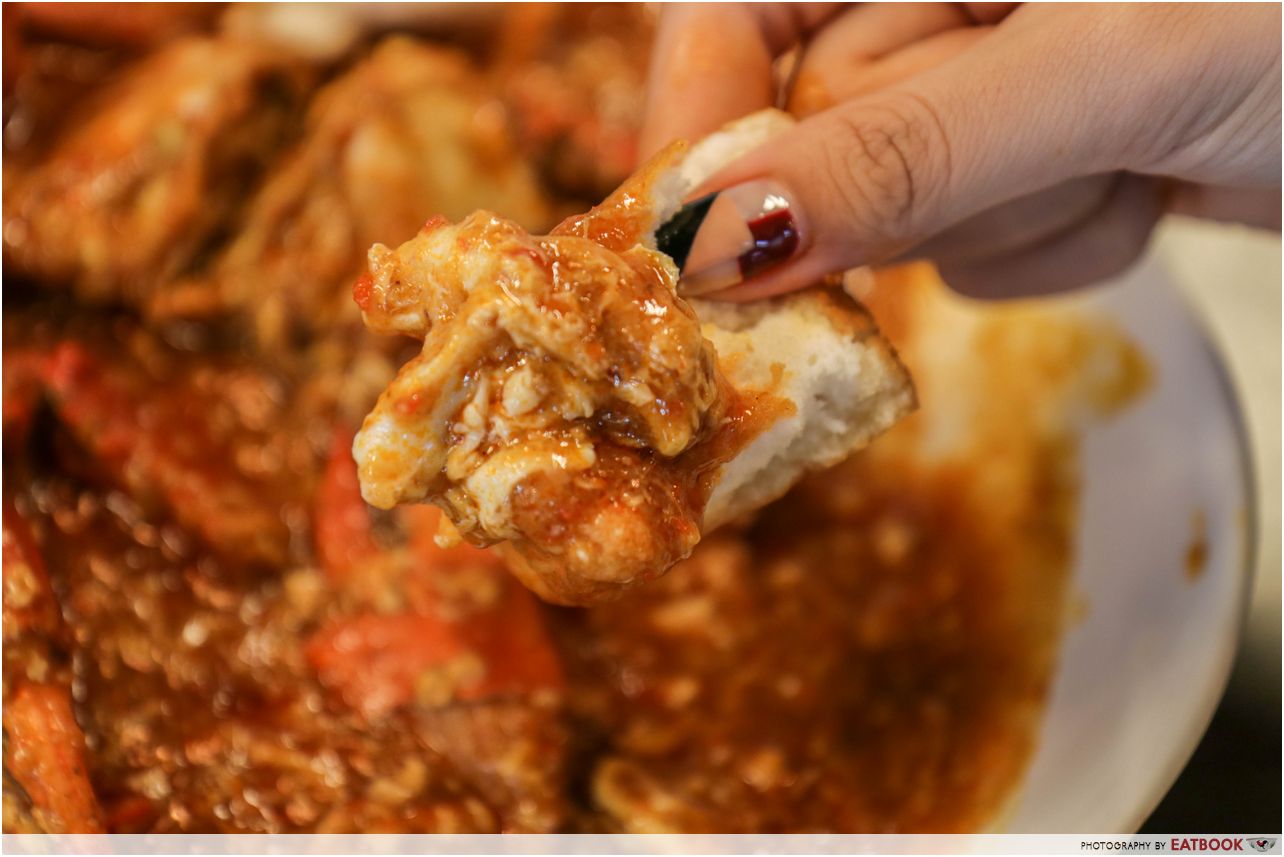 A plate of mantou is a must to quell the flaming sauce. Resembling the size of a fist, the mantou, which was crispy on the outside and fluffy on the inside, is value for money. I liked how the large chunks of eggs mixed into the sauce clung onto the golden pillows and allowed me to enjoy the flavours of the sauce even more.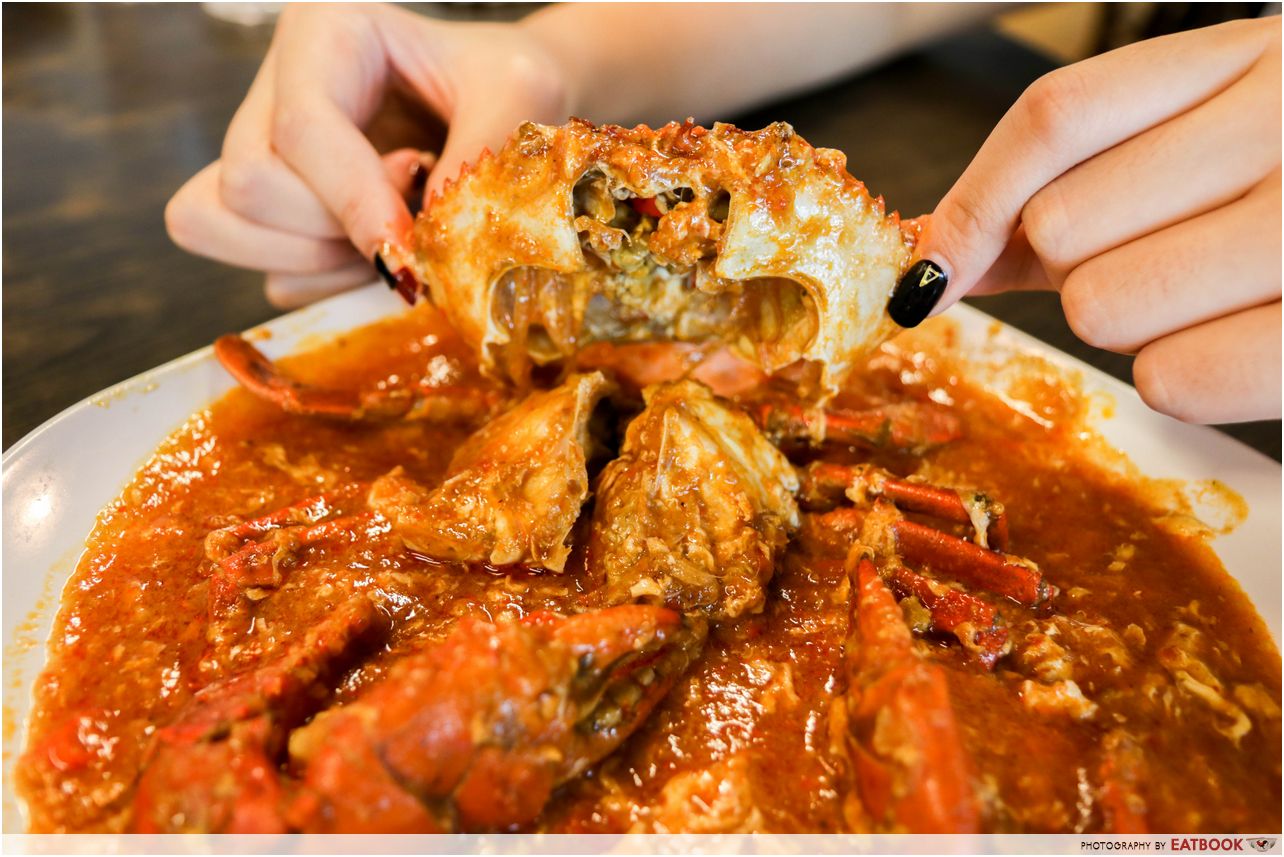 The crabs were filled with roe and firm meat. Even though the sauce was spicy, the natural sweetness of the crabmeat still came through. Living up to the restaurant's name, the crabs were really segar ("fresh" in Malay).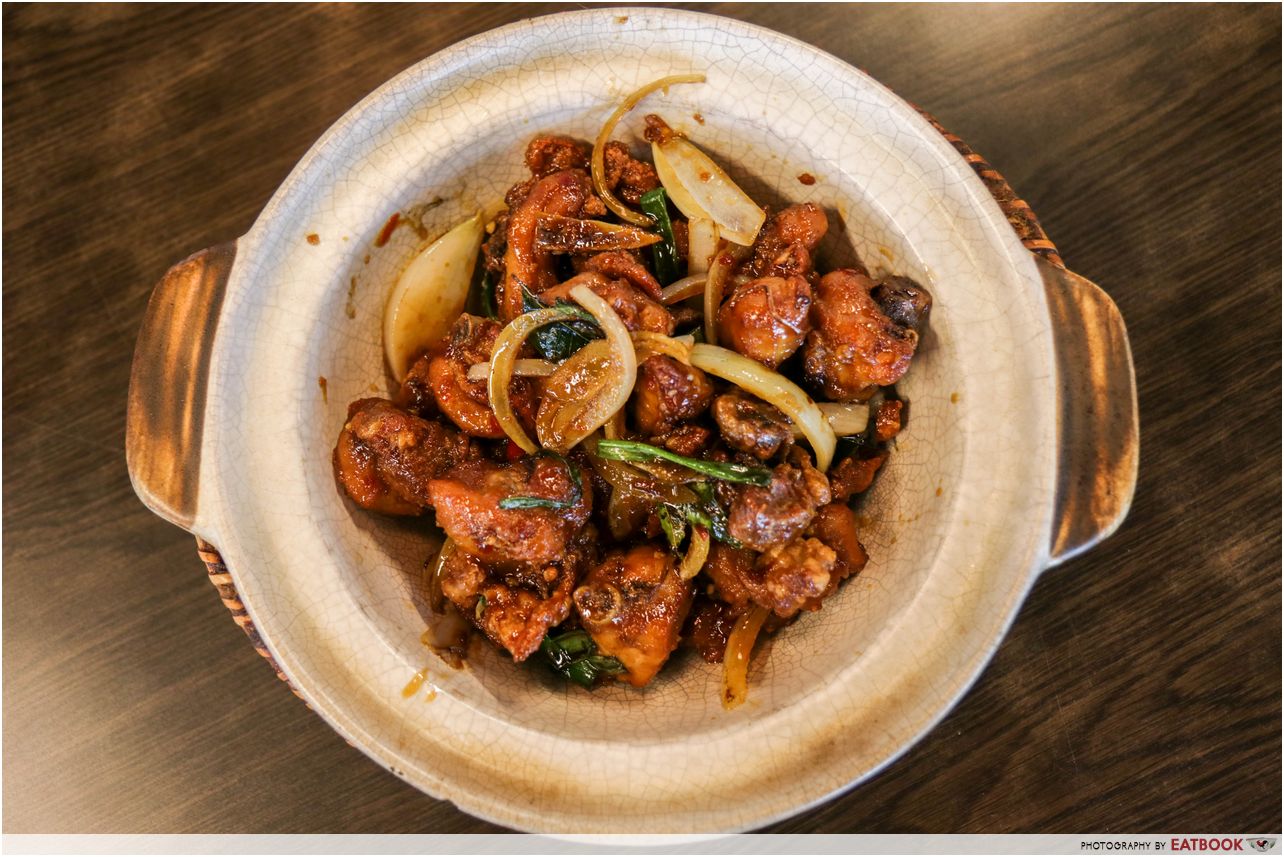 We ordered two dishes to get the crab promo. The first one is a large portion of Segar Clay Pot Golden Chicken ($5/$17).  This dish was served in a clay pot, and was sizzling when it arrived. The chunks of chicken were stir fried till their skin became crisp, then tossed in a strong ginger-infused black sauce. A medley of crunchy onions, bay leaves and pieces of small chilli padi were also mixed into the dish for an intense flavour kick.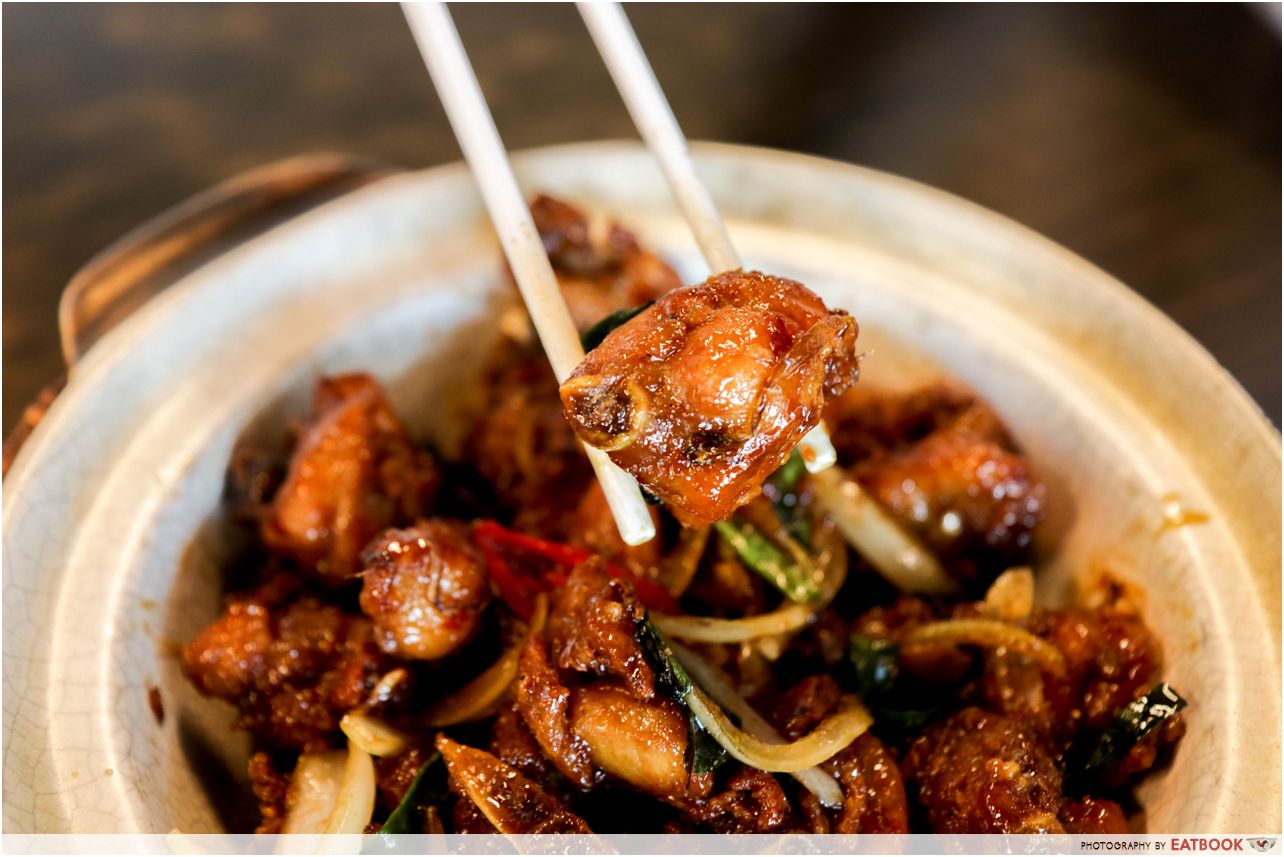 Tender and tasty, the sweet and salty chicken tasted good with a bowl of white rice.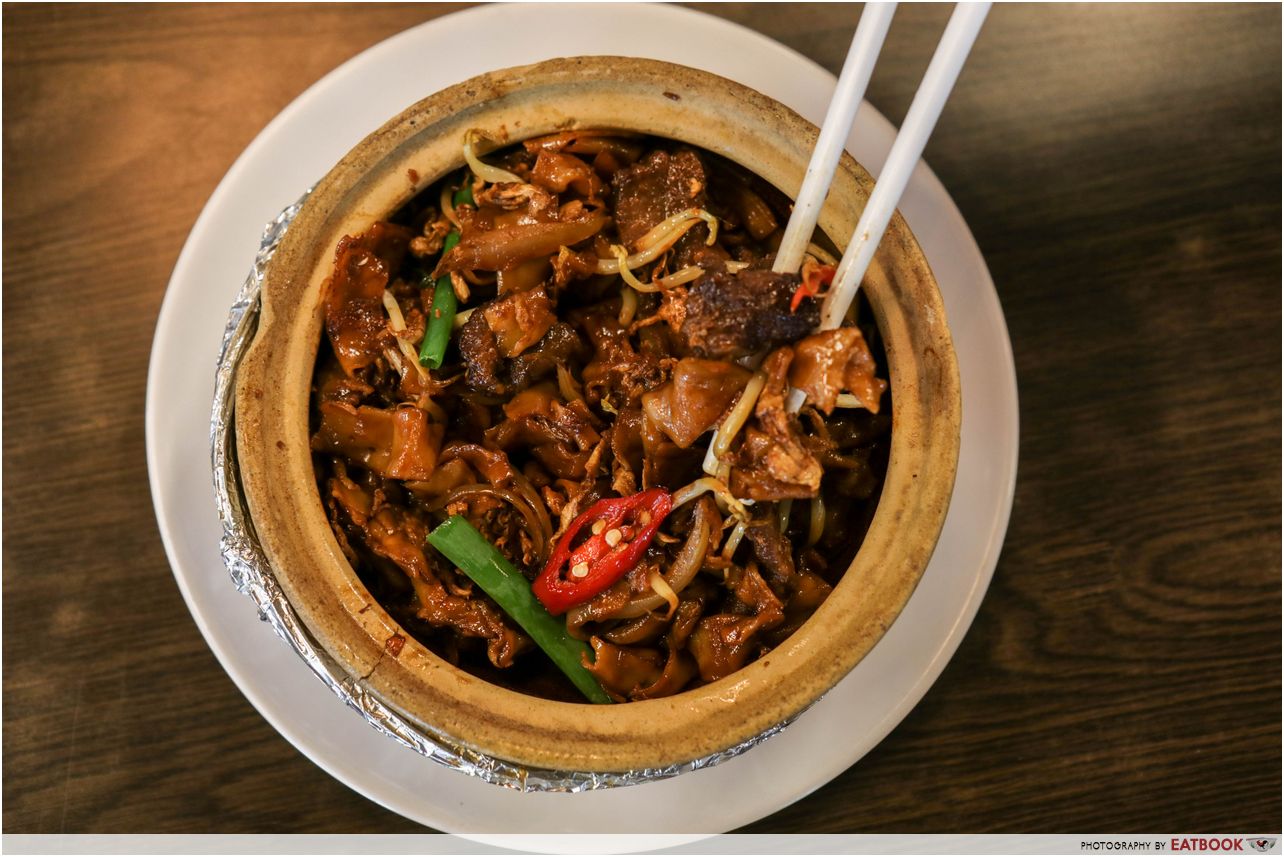 The other dish was a small portion of Beef Kway Teow ($5/$12), which was also served in a heated clay pot. The noodles had a great balance of flavours with a strong wok hei taste. Pieces of egg were charred and tossed around the dish, coating some strands of flat noodles. There was also a generous portion of beef slices and crunchy bean sprouts.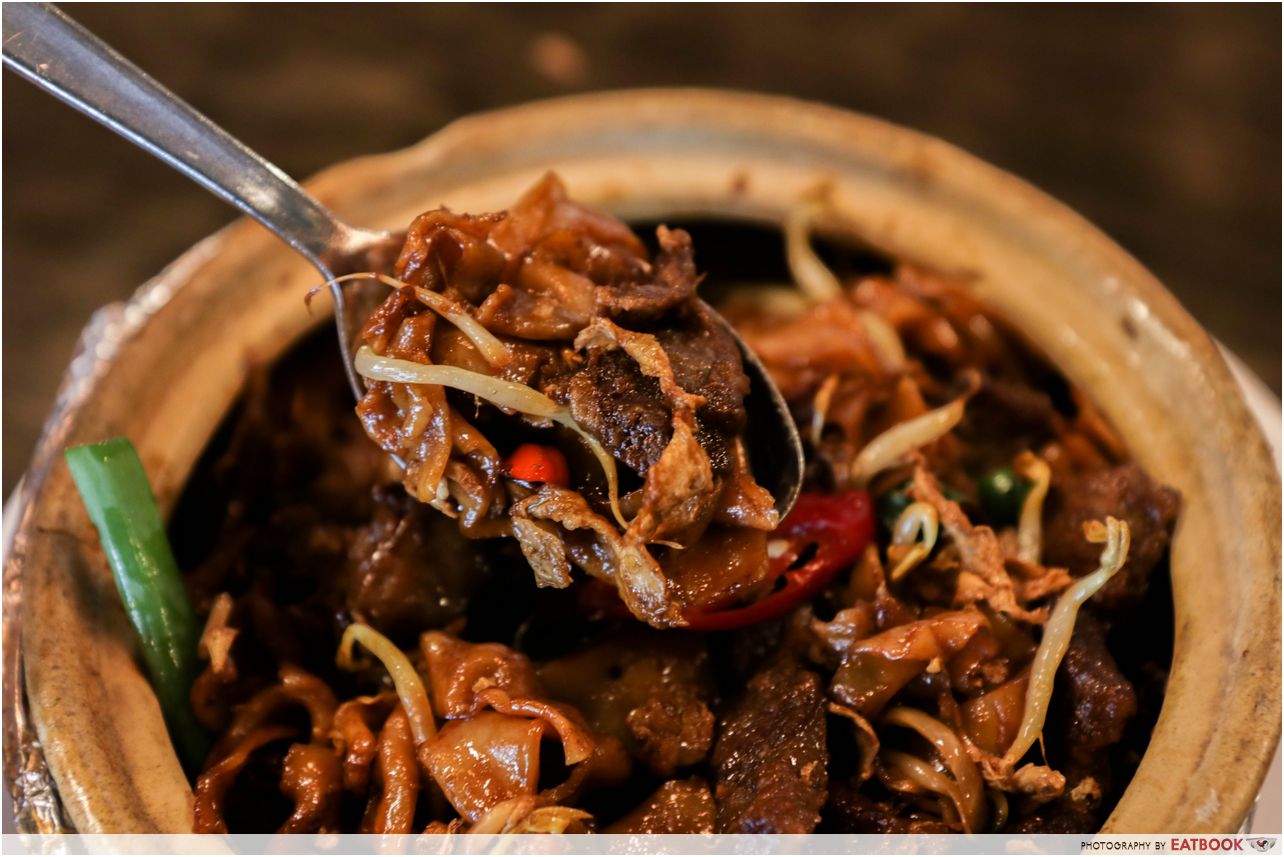 As a halal-certified eatery, Segar Village does not use pork or lard, but they still managed to whip up delicious fried kway teow that is almost on par with the lard-filled ones served at most hawker centres.
Ambience at Segar Village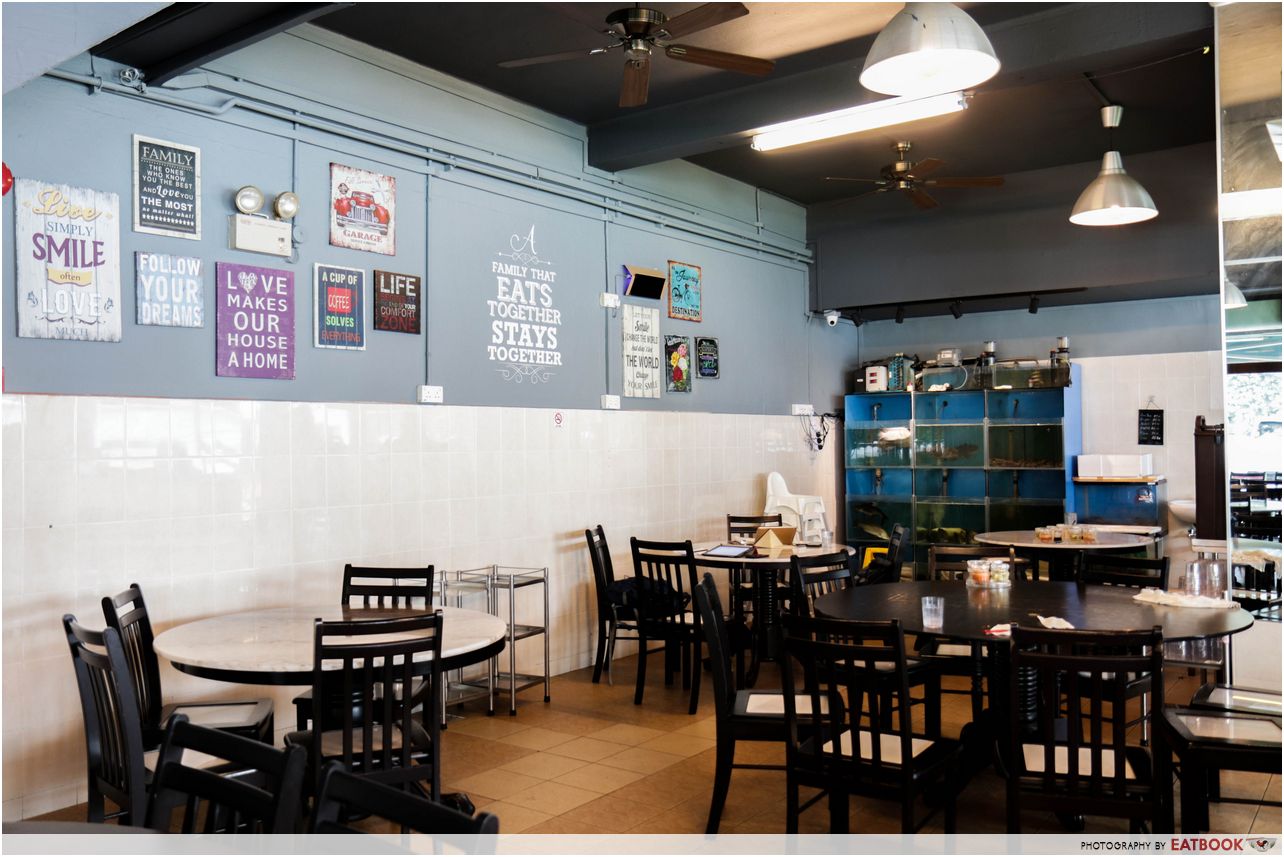 The restaurant is spacious and the decor is simple but comfortable. A short walk away from Kallang MRT Station, this place is fairly convenient to get to. The service was efficient and the staff members were friendly.
The verdict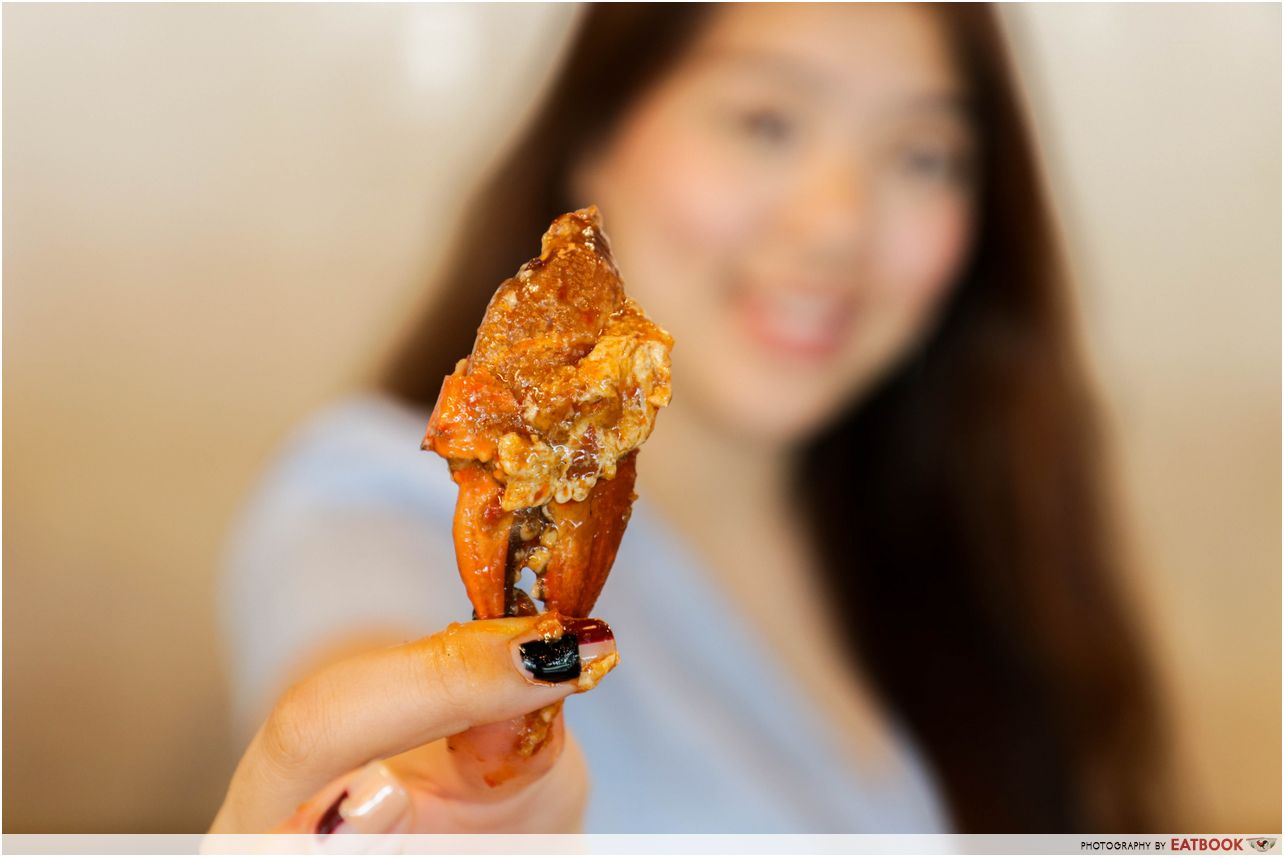 Overall, Segar Village was a satisfying experience for a crab lover like me. Serving affordable and fresh crabs at $30 for two definitely gives you more bang for the buck, and I'd be happy to go back for more as long as this promotion remains.
Address: 19 Sims Way, Singapore 388831
Opening hours: Daily 11:30am to 2:30pm, 5:30pm to 11:30pm
Tel: 6547 1031
This is an independent review by Eatbook.sg.
Summary
Pros
– No GST or service charge
– Affordable
– Accepts credit cards and cash
Cons
– Limited parking space
Recommended Dishes: Chilli Crabs ($30), Beef Kway Teow ($5/$12)
Operating Hours:
Daily 11:30am to 2:30pm, 5:30pm to 11:30pm
Tel:
6547 1031
Address: 19 Sims Way, Singapore 388831